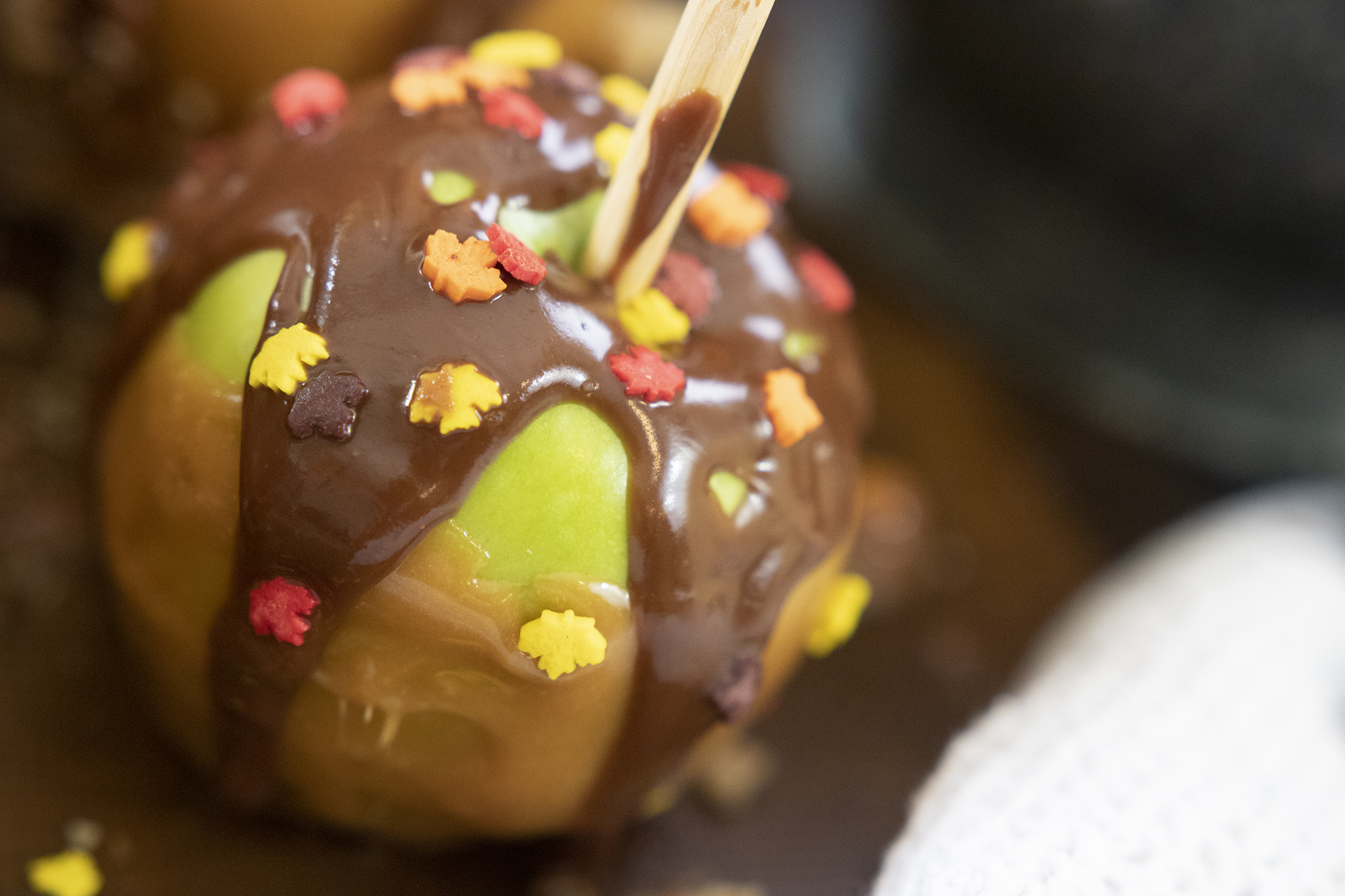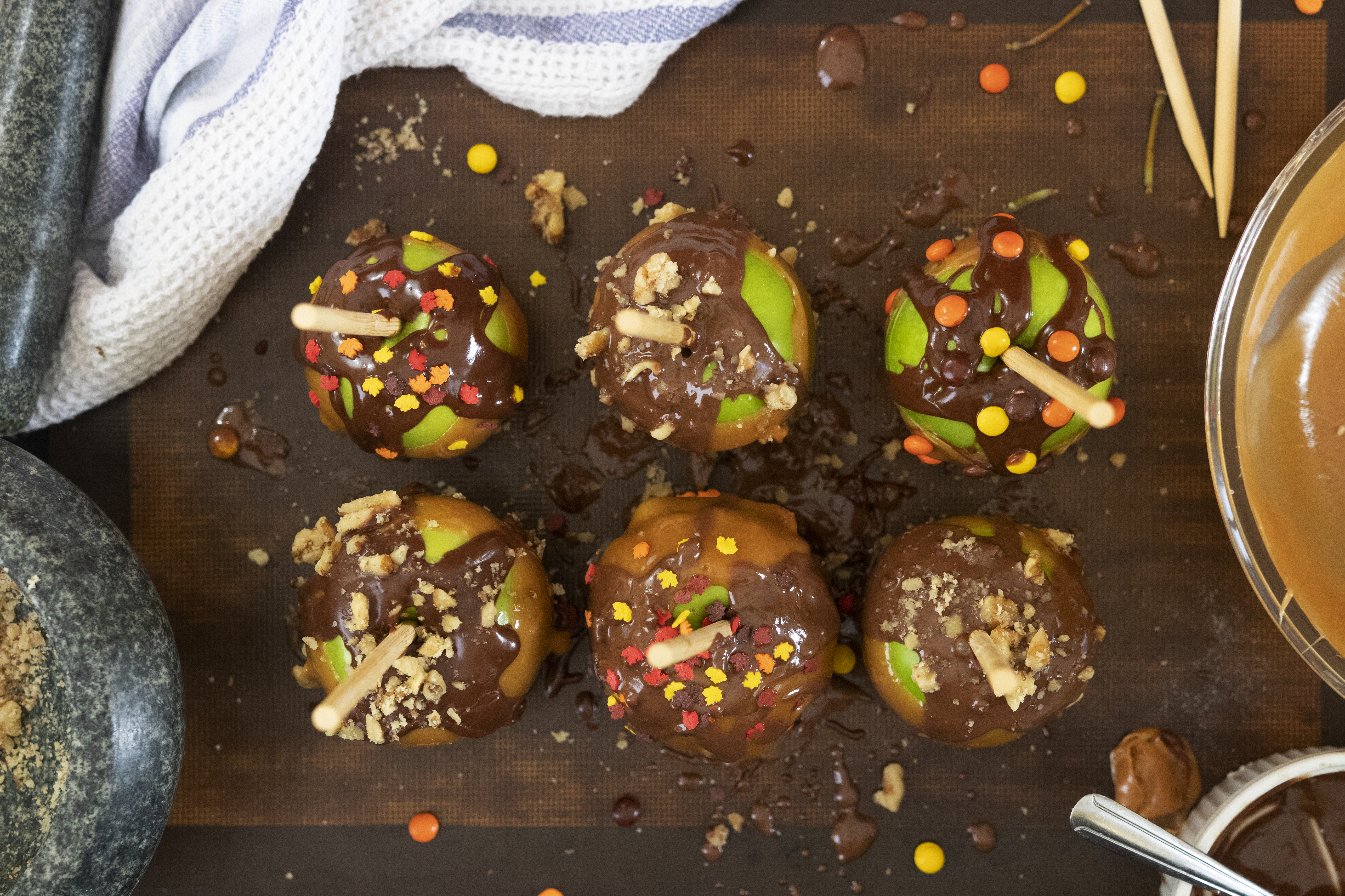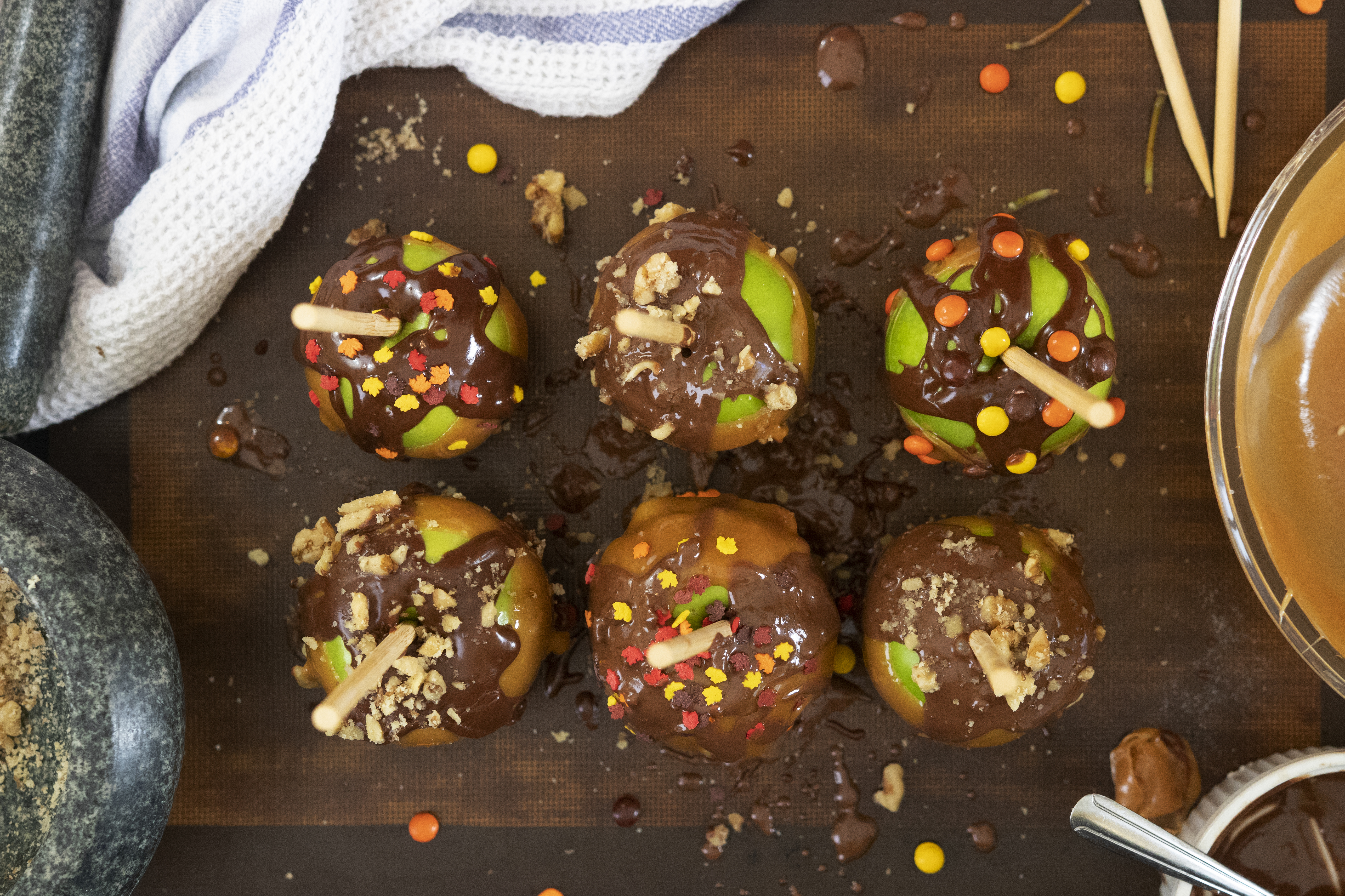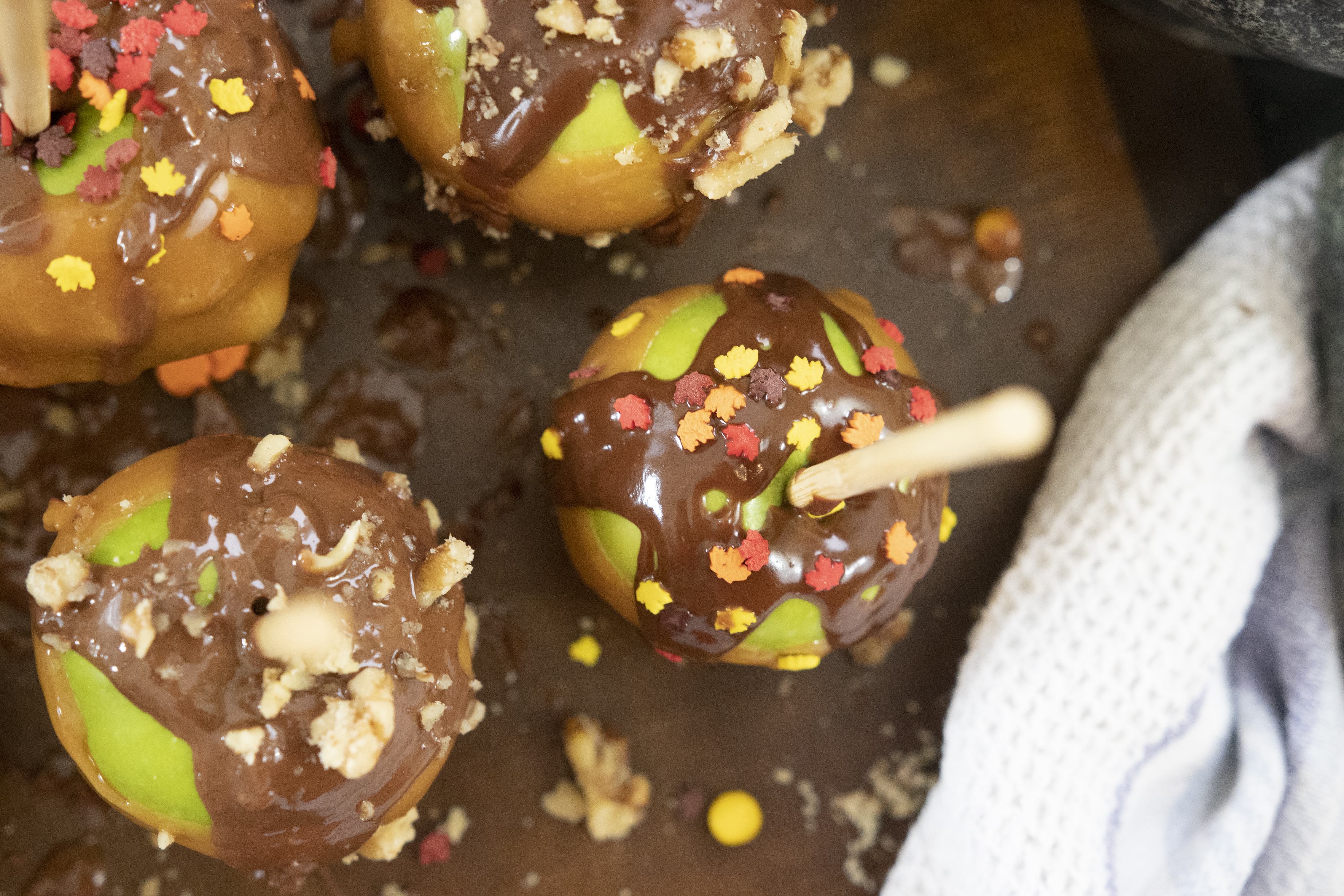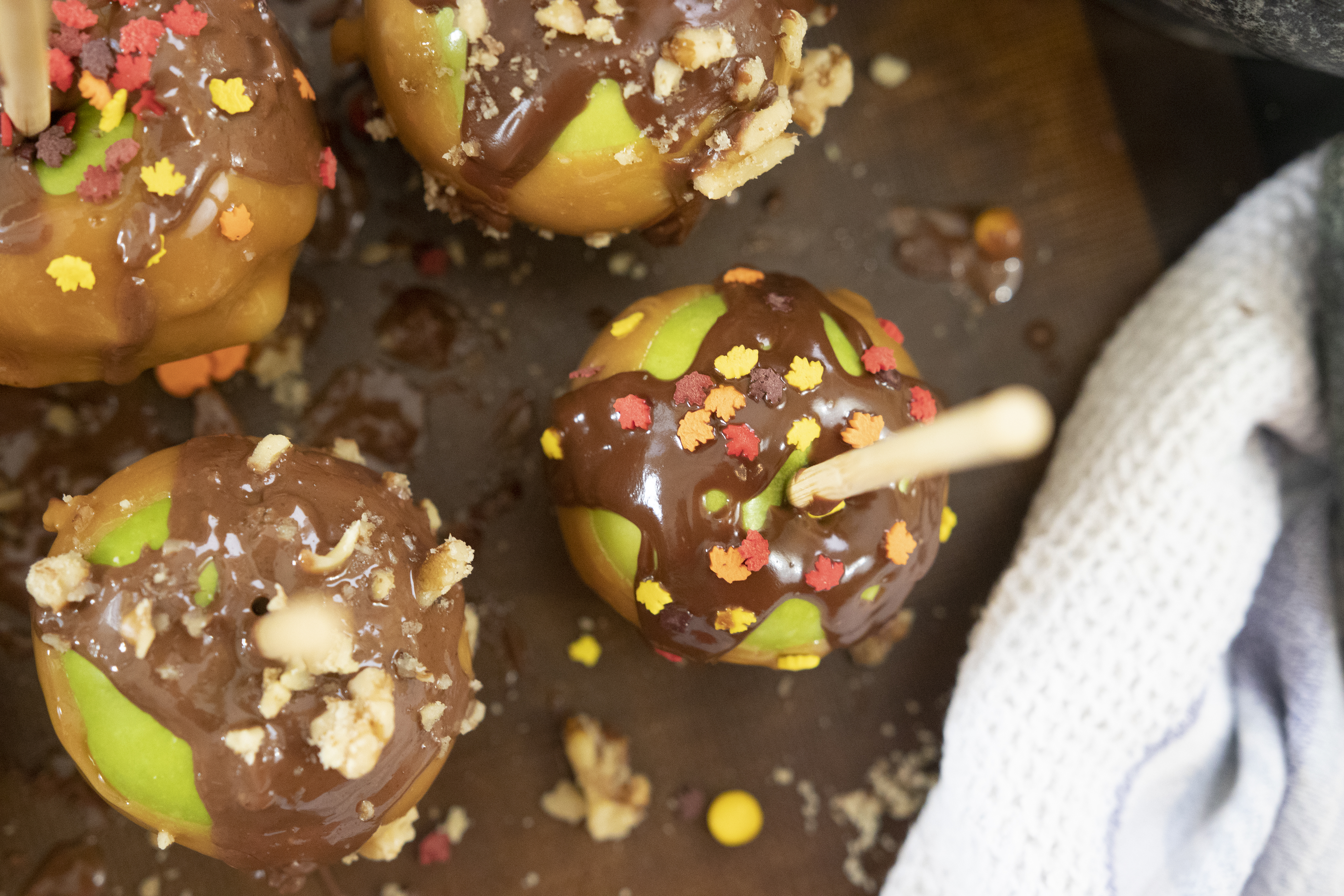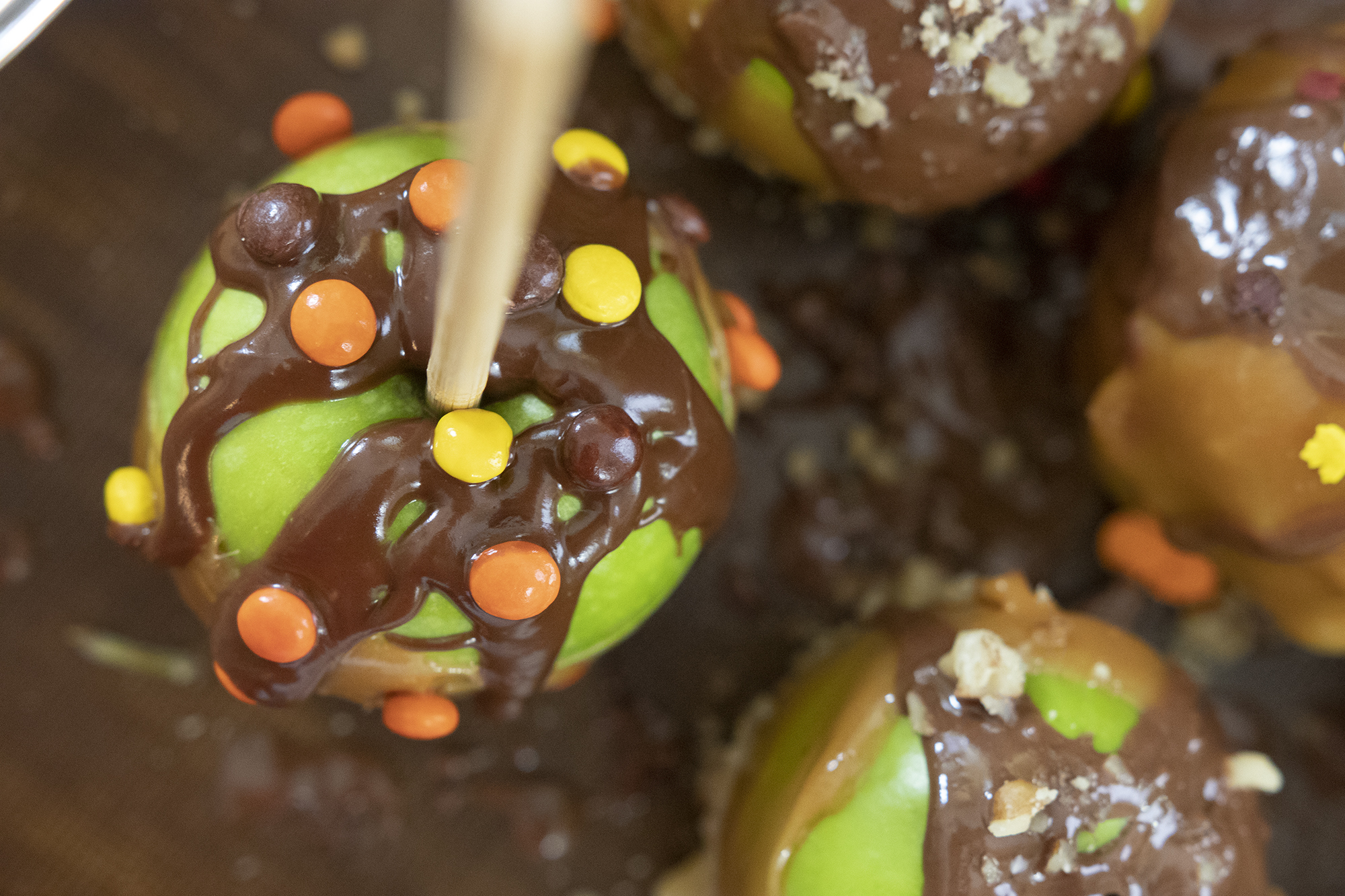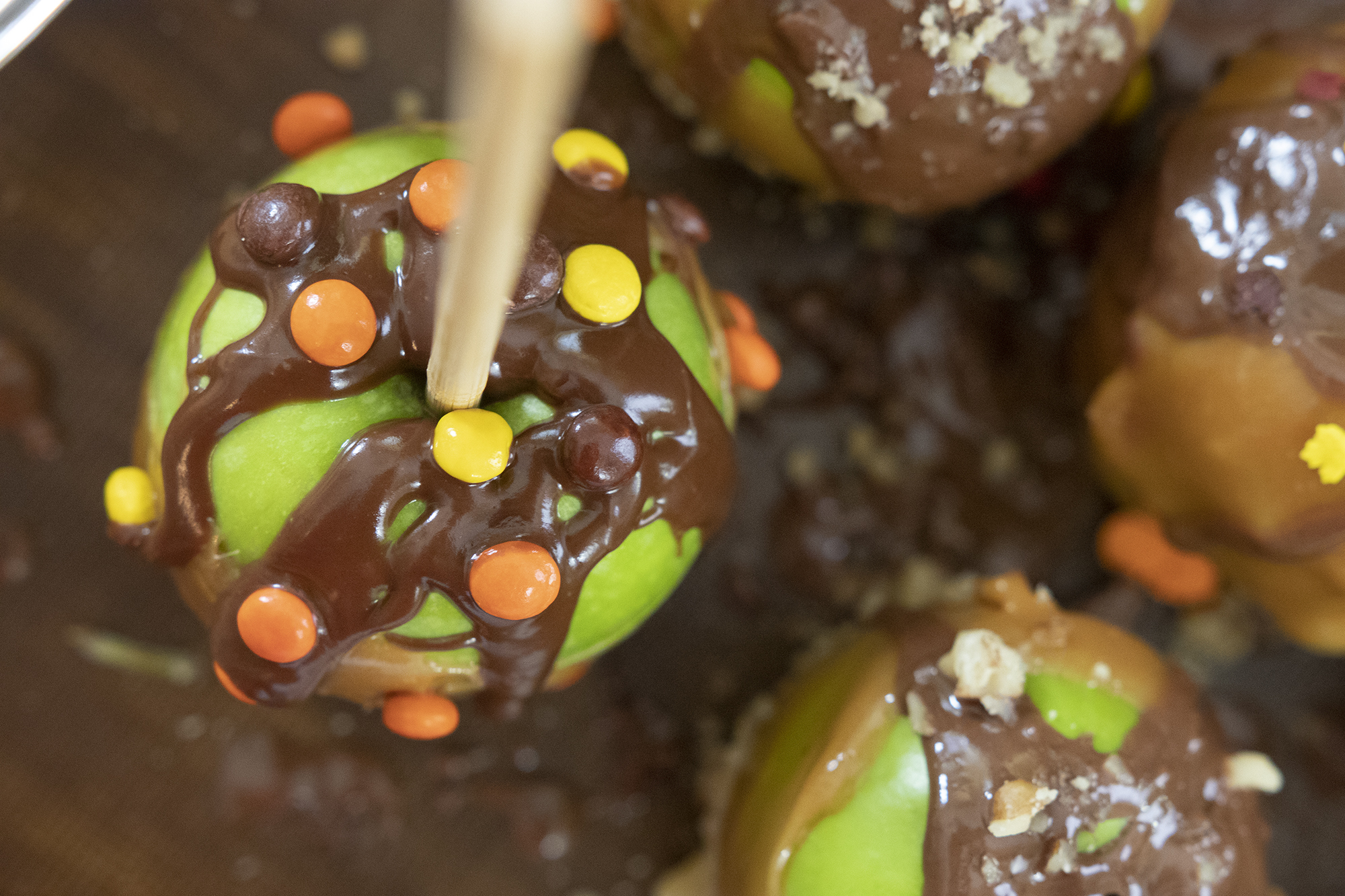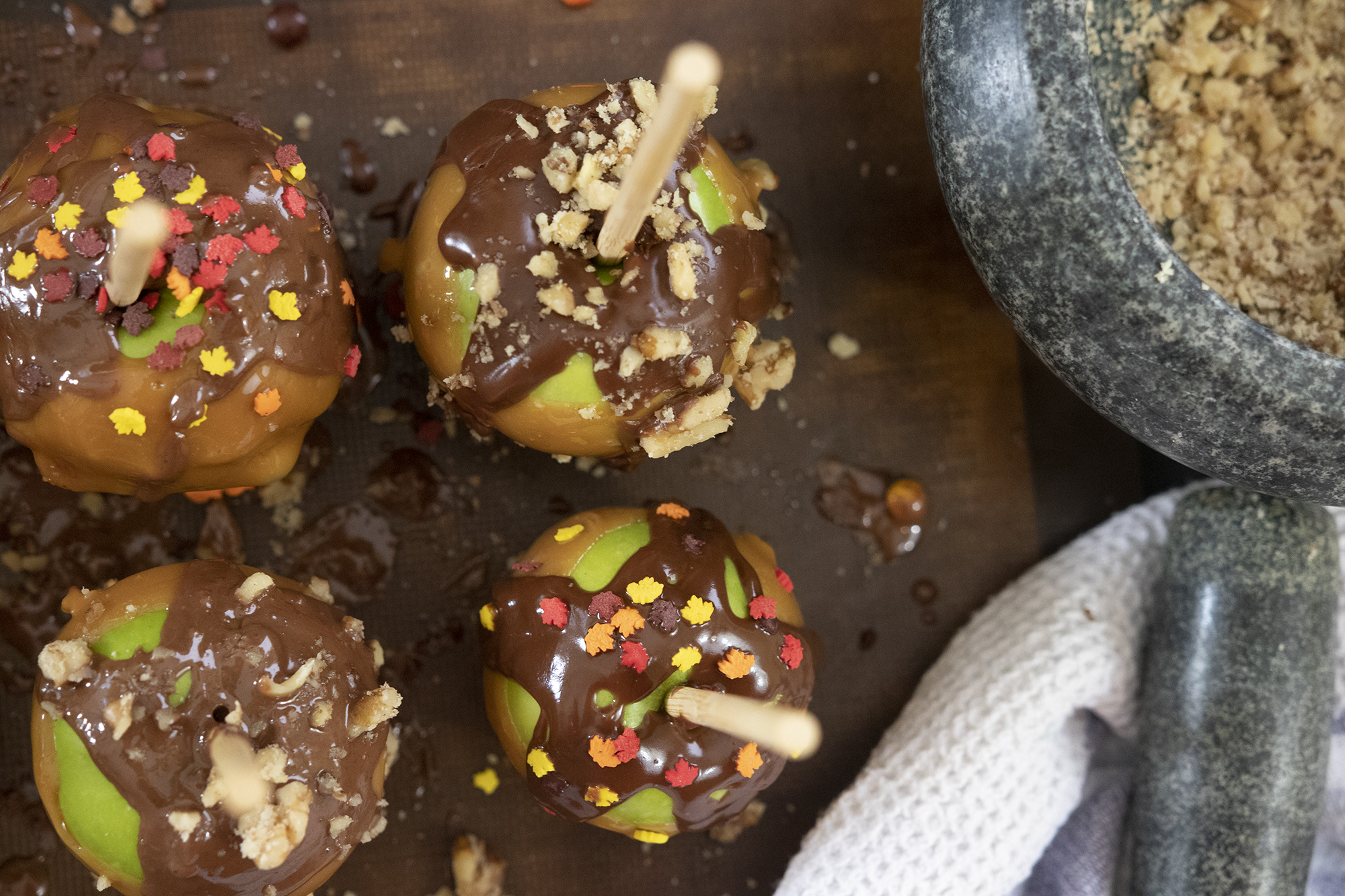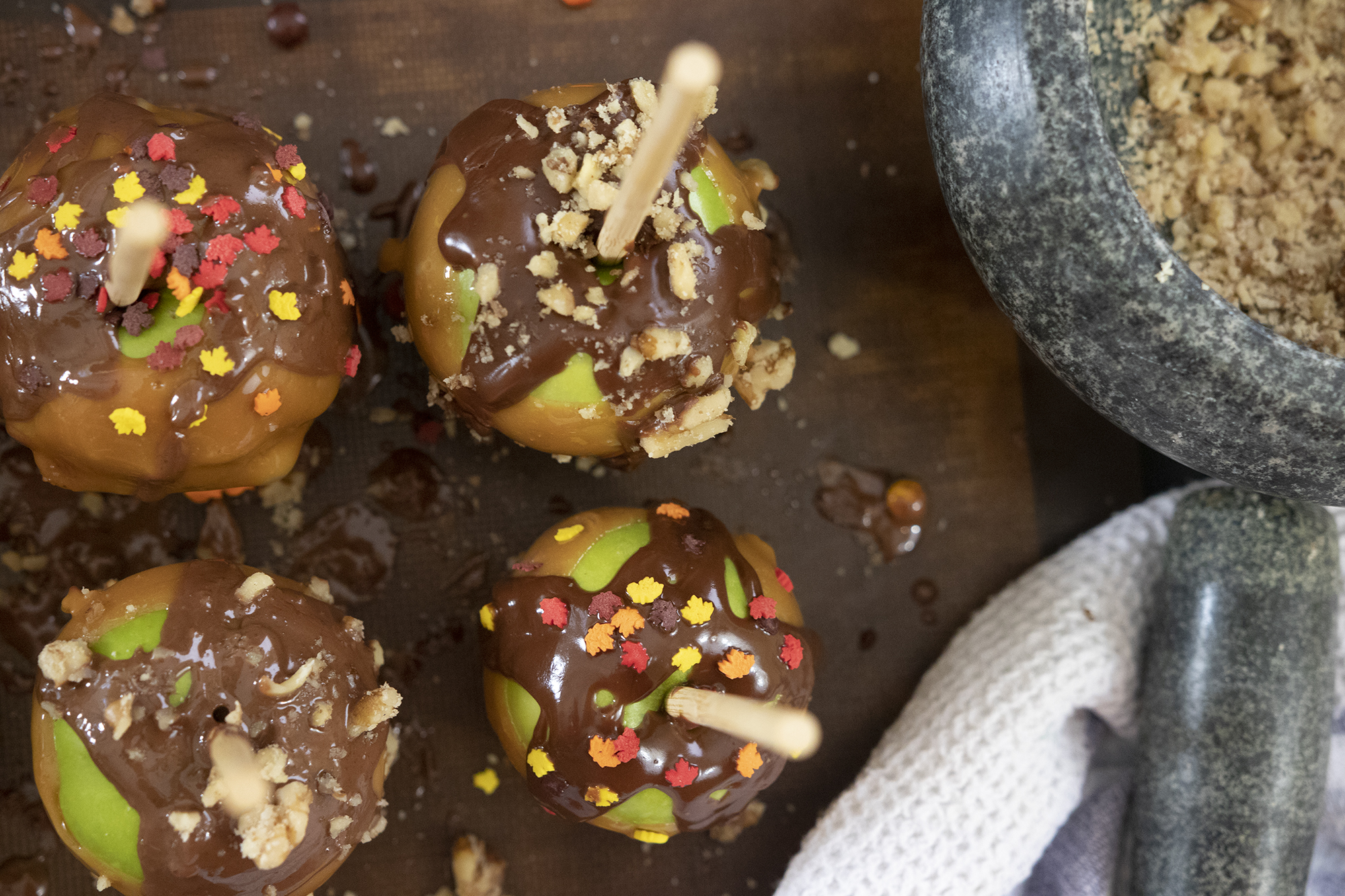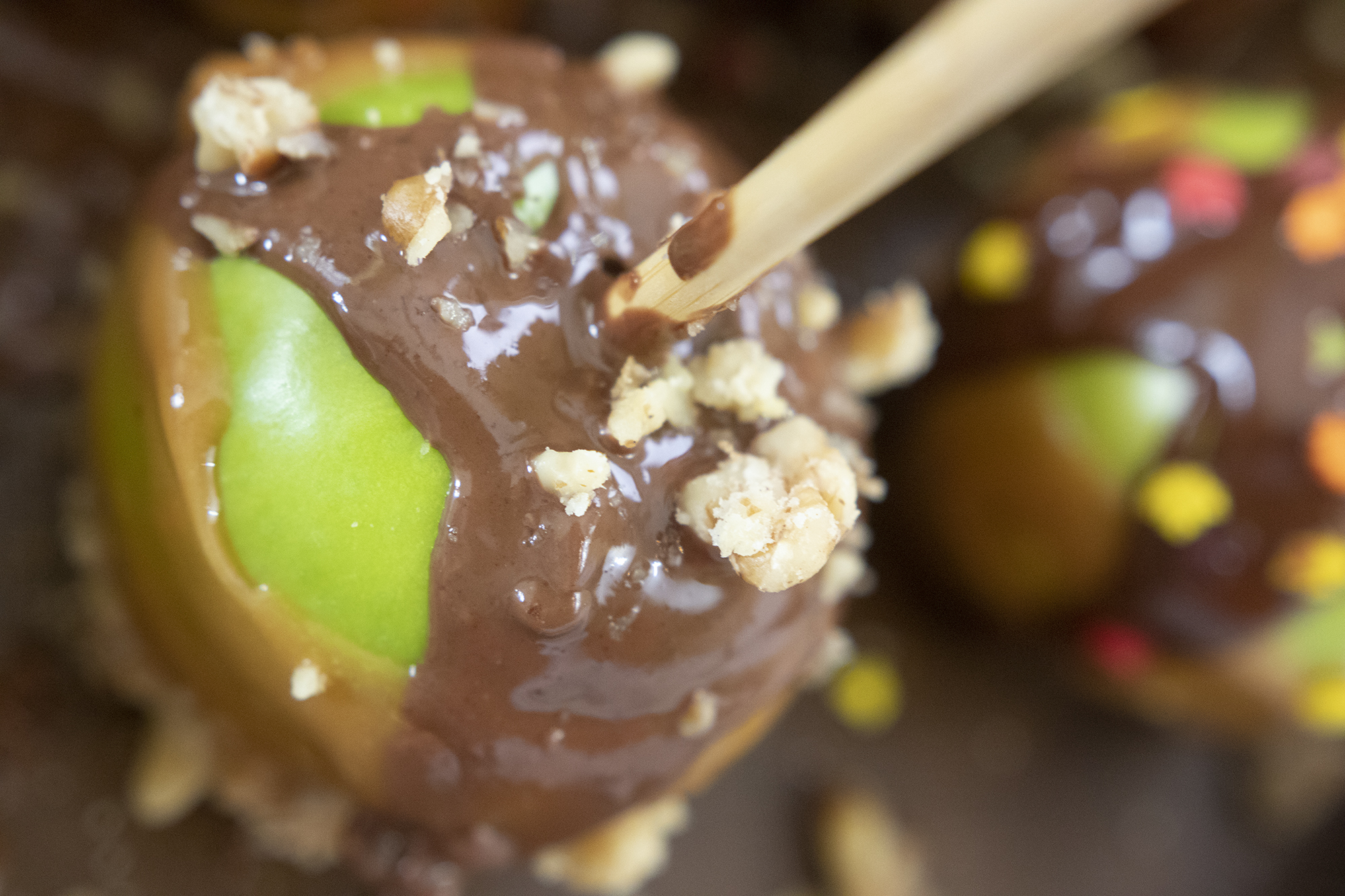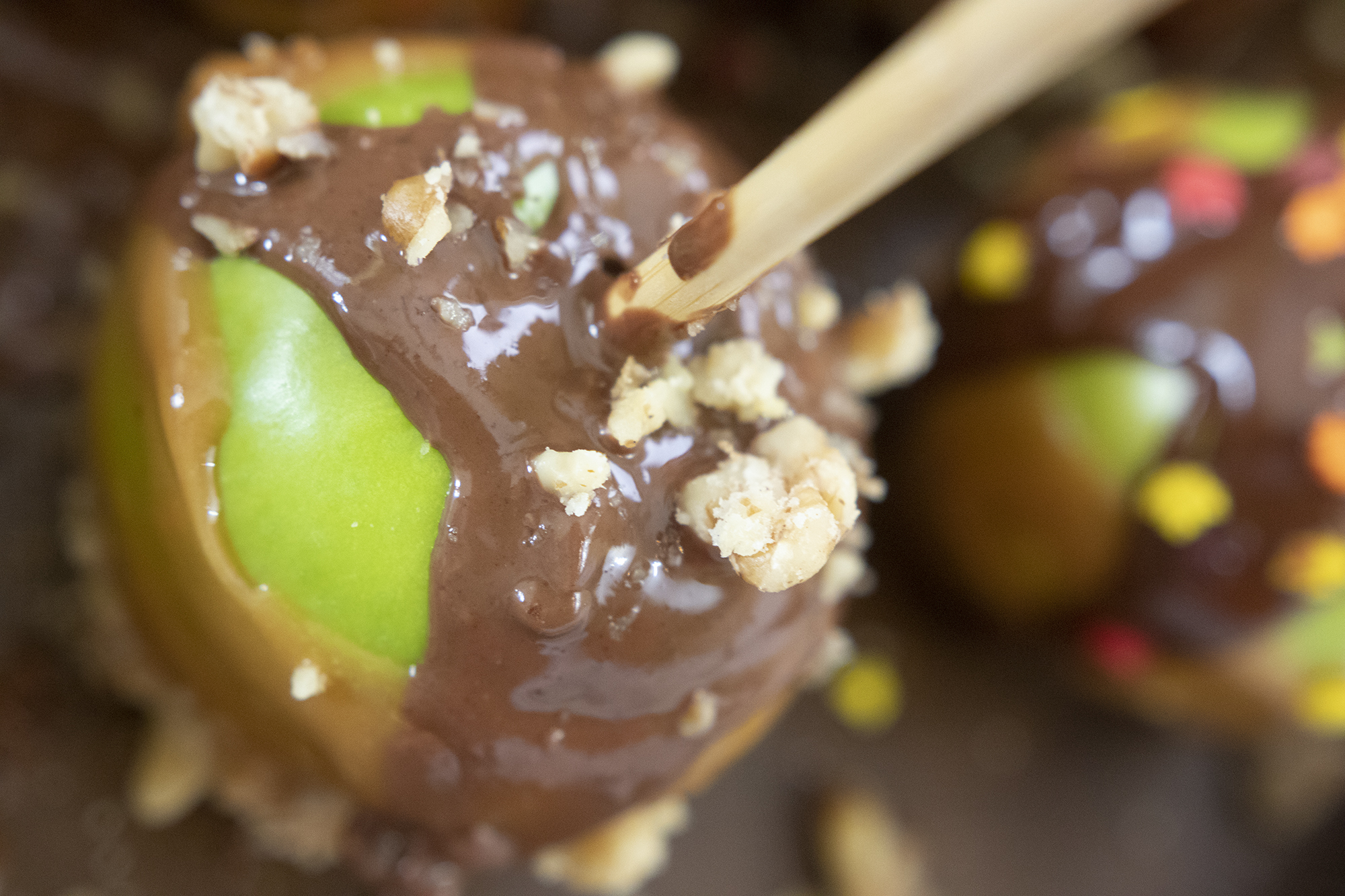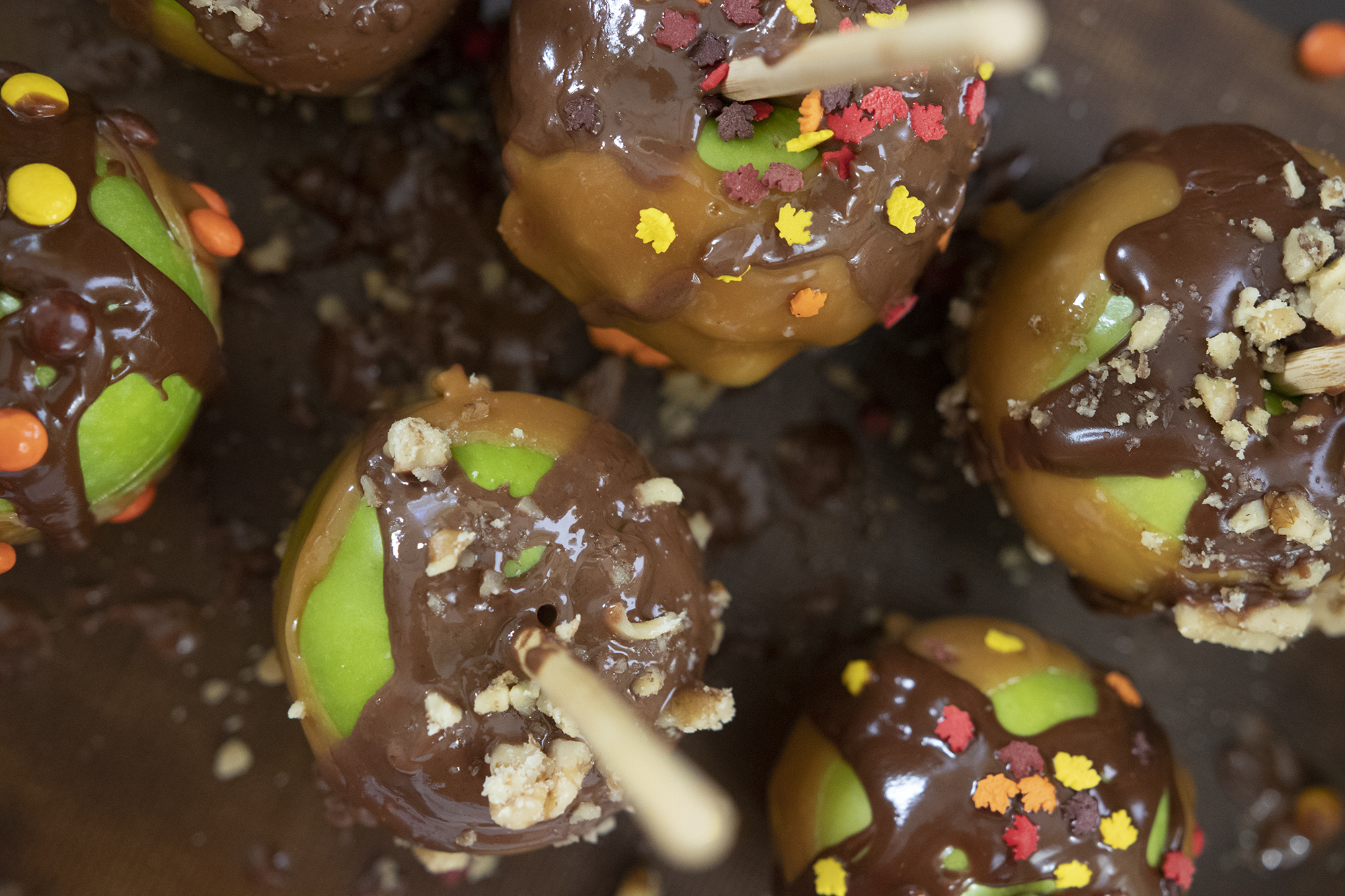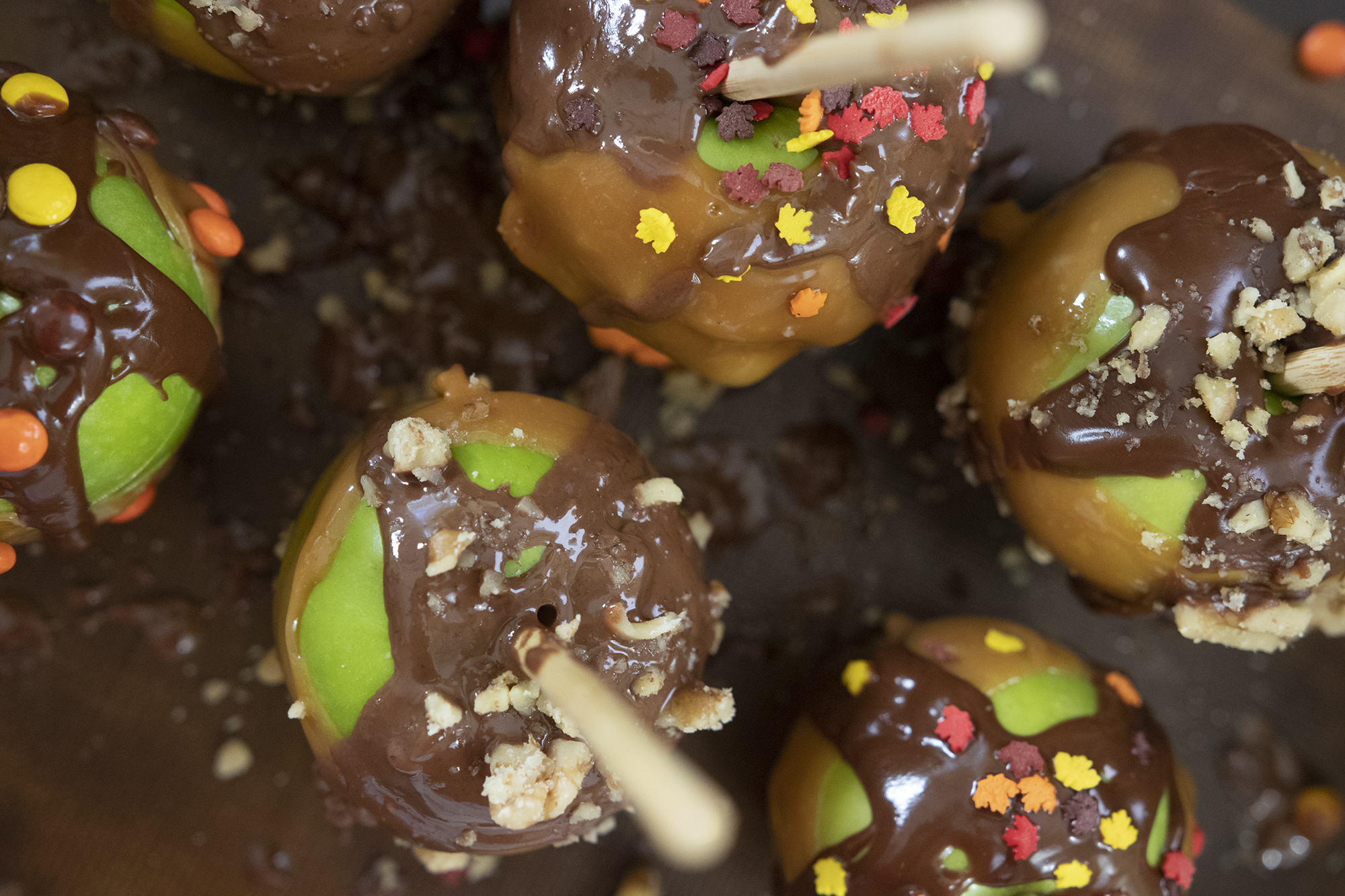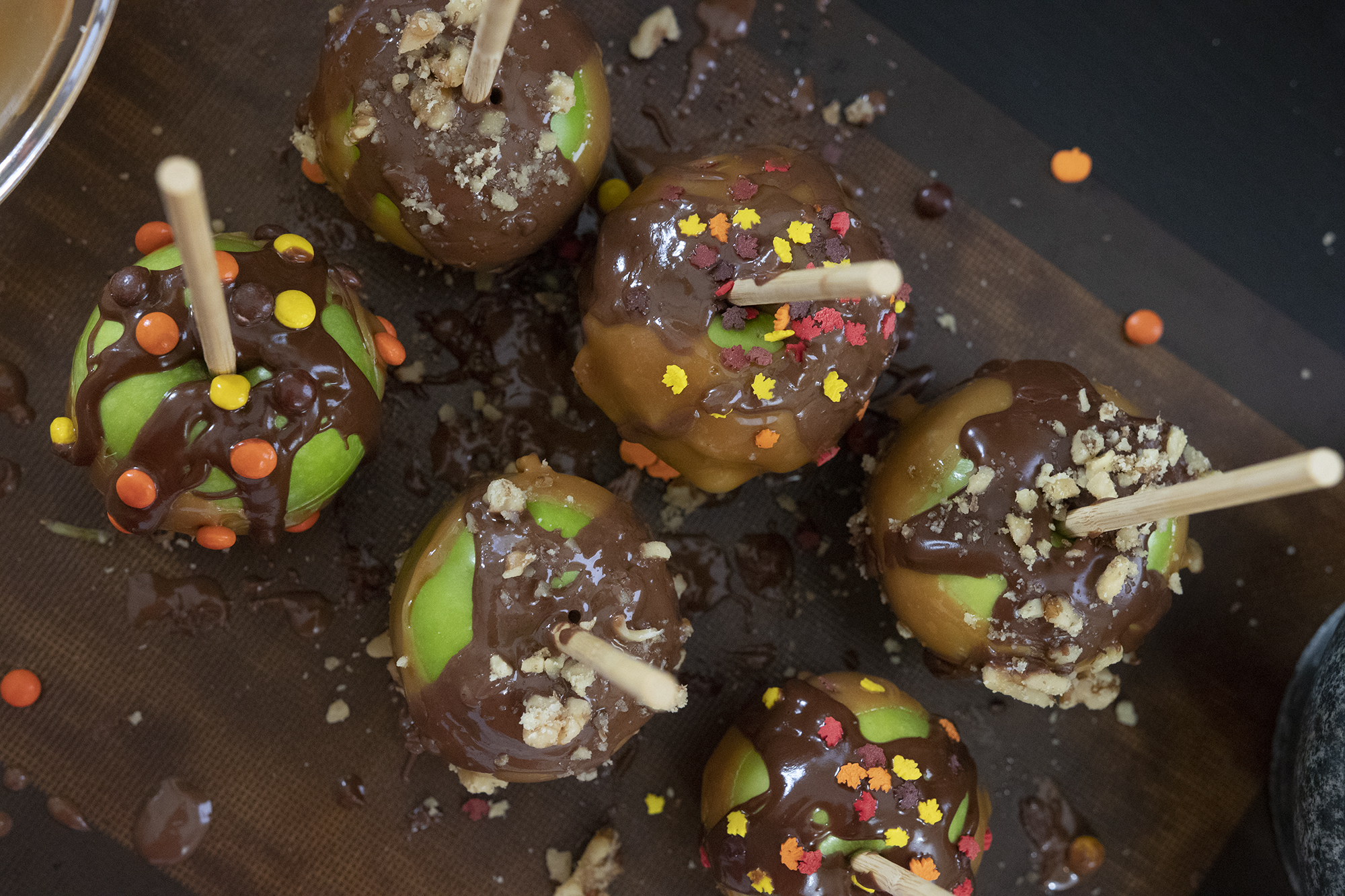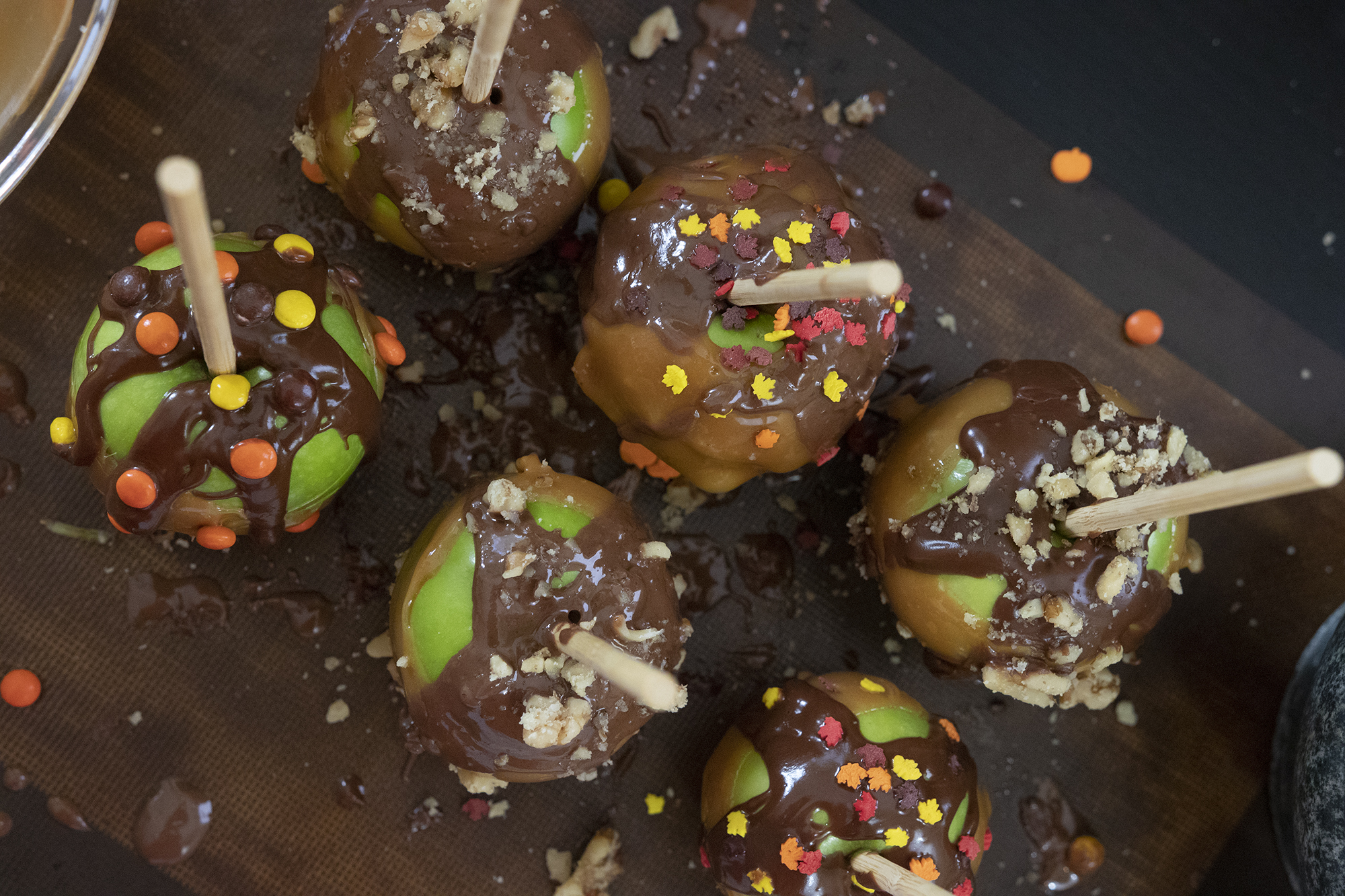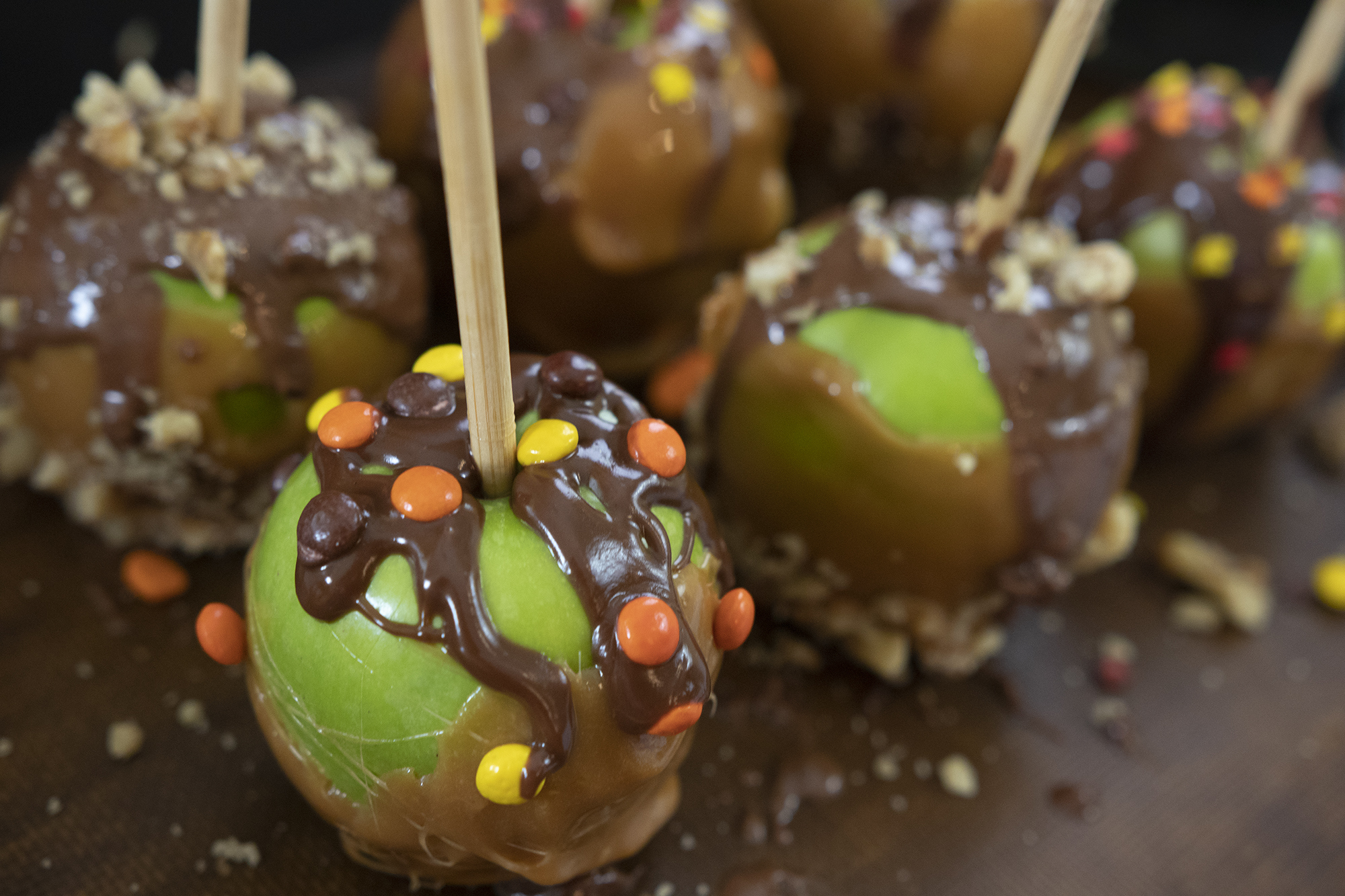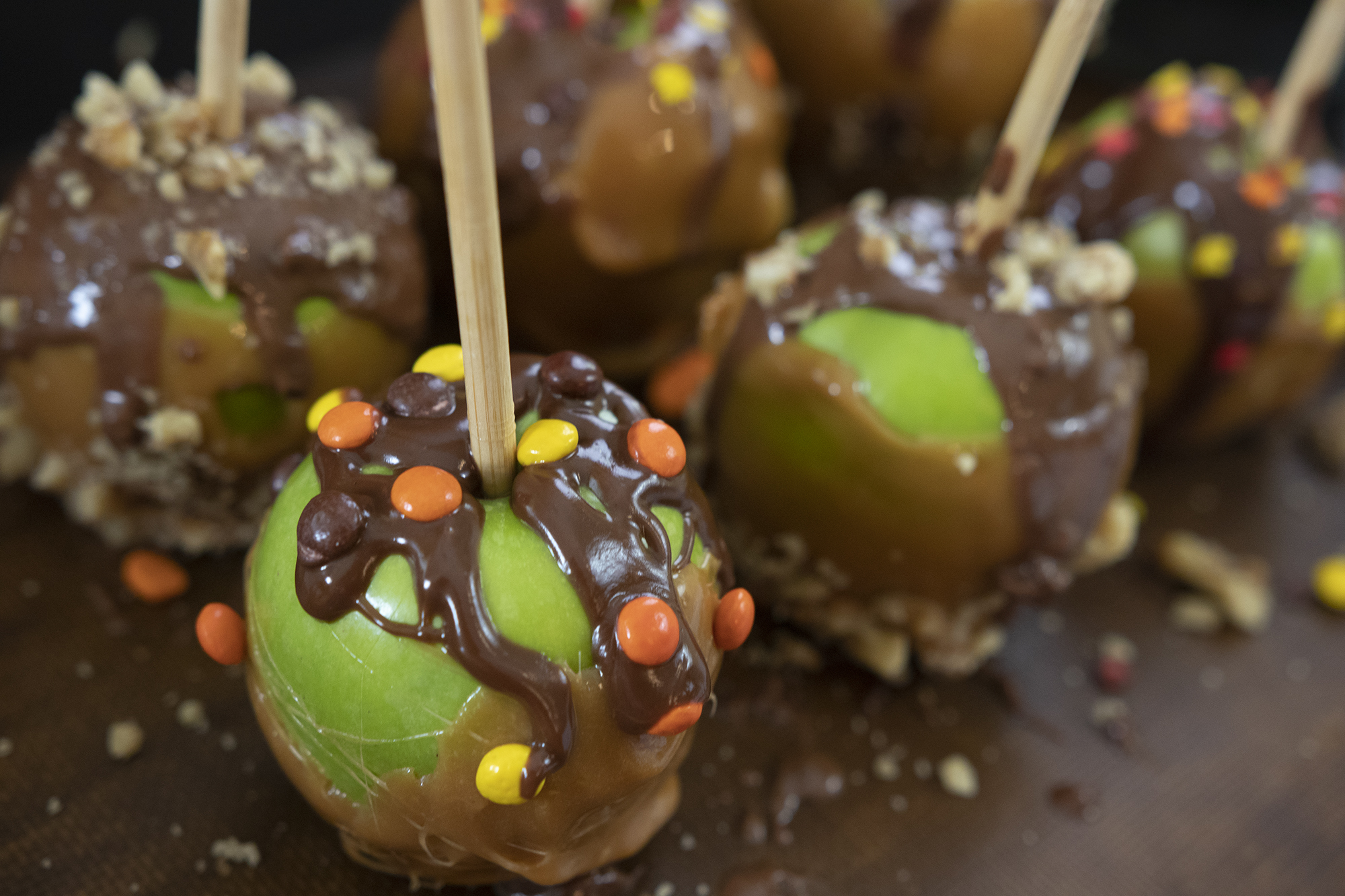 If you haven't been tipped off by the cold weather, you just know it's Fall when you see the bushels of Apples in the stores. Apples are everywhere. Ontario boasts of producing many different kinds of apples including the prized Honey crisp. Last year I was fortunate to go on a trip courtesy of the Ontario Apple Farmers and I made a lovely behind the scenes video that you can fine here – This year they've invited me again and I'm thrilled to be visiting another farm this year.
This year I'm having a bunch of people over for the Canadian Fall weekend potluck. I've requested my friends to think 'fall' when planning the menu. Since I'm hosting, I'm preparing the bird that I affectionately call 'the beast' and for dessert, I thought of making an all time favourite – Candy Apples. For it's contrast against the sweetness of the caramel and chocolate, I chose the Granny Smith and I bought snacking apples instead of the regular sized apples.
When I visited the Apple packing plant last year, I learned that the apples are sorted by weight and the smallest ones gets packed and sent off to schools for their lunch programs. And as I discovered these are also the perfect size for Candy Apples.
The Apple Growers of Ontario are partnering with me this year to produce three amazing Apple recipes. These will be right here on my blog on Oct 29, Dec 10 & Feb 11. In the meantime, how do you like 'em apples?
[youtube-subscriber nickname=kravingsblog]
Ingredients
6 cups Water
4 tbsps Vinegar
8 small Granny Smith Apples
1 lb soft Caramel candies
2 tbsps
Sprinkles and candies
Walnuts, crushed
8 oz Chocolate
Instructions
Prepare the apples by boiling water, adding vinegar and quickly dipping the apples in to remove any wax
Dry thoroughly and refrigerate for best results
Once cool, remove the stems and pierce each apple through the middle with a bamboo stick
Prepare the caramel by melting the candies & milk in a microwave for 1 minute, stir and then microwave again for another minute till smooth
Working quickly, dip the apple in the caramel and dredge in the crushed walnuts
Place on a silicone mat to prevent sticking
You can also add sprinkles or candies as well
Put it back in the fridge for an hour for the caramel to set
Melt the chocolate in the microwave and drizzle on top of the candy apple as desired
Add more nuts or candies
Refrigerate again
https://kravingsfoodadventures.com/candy-apples/