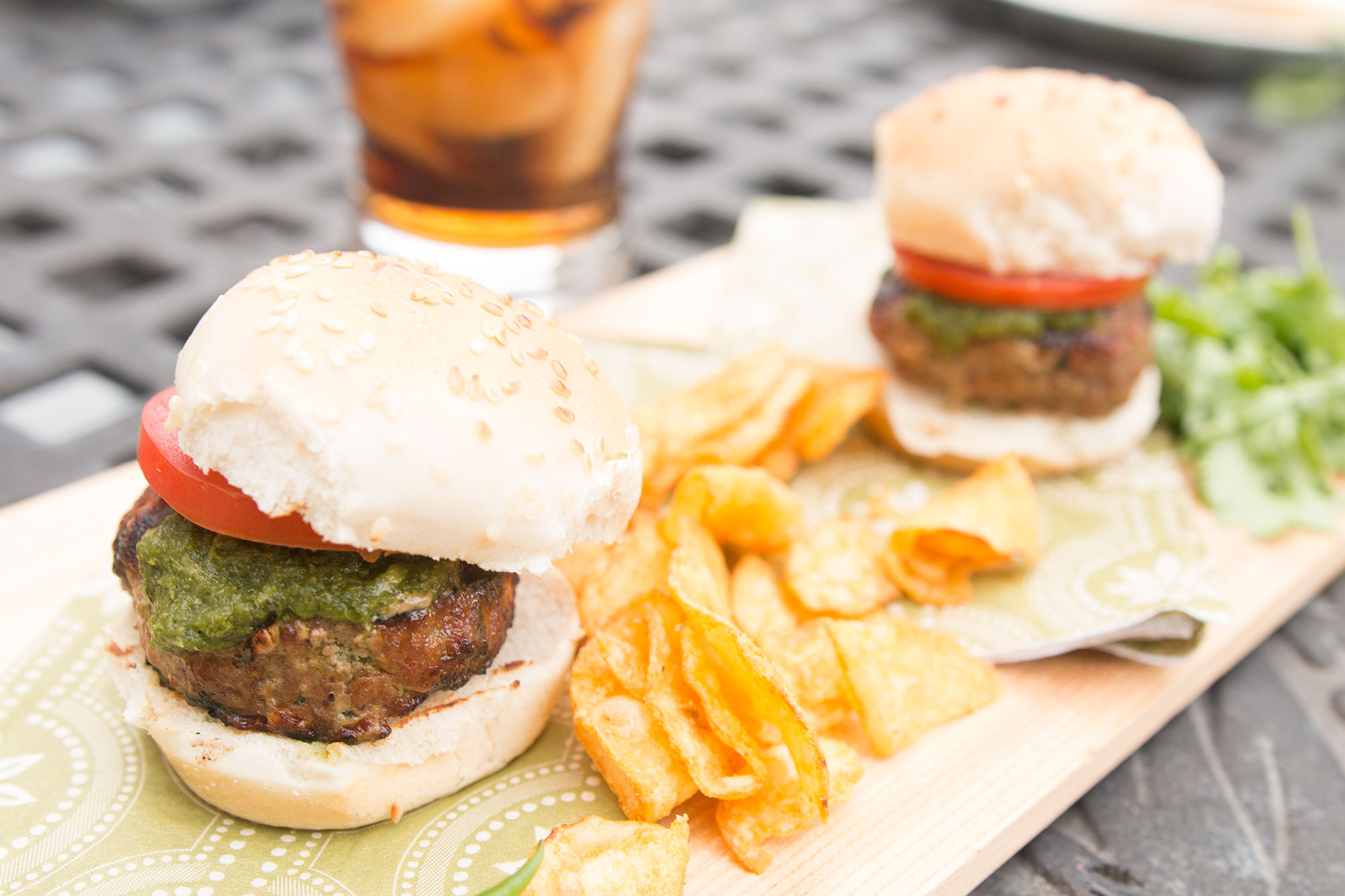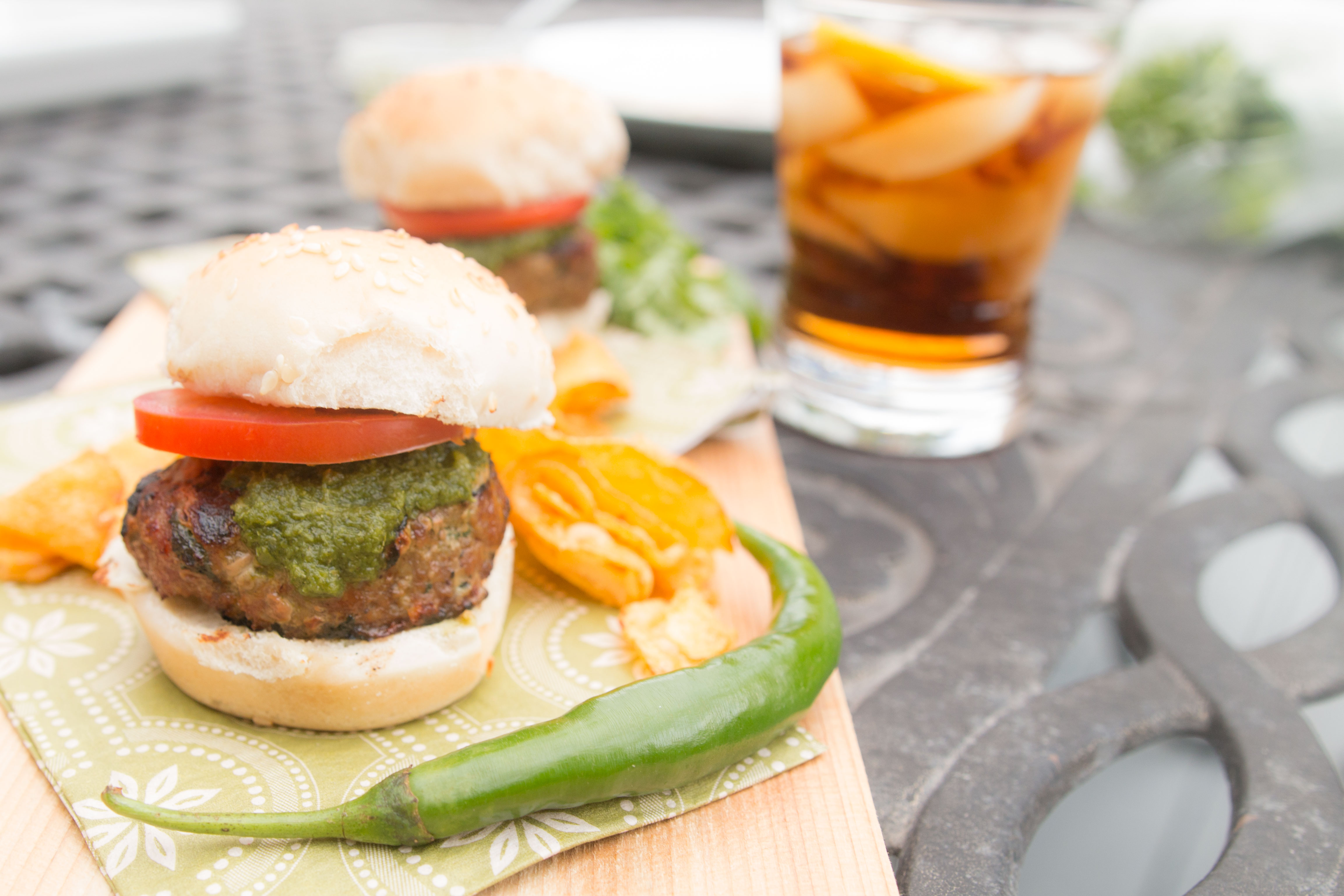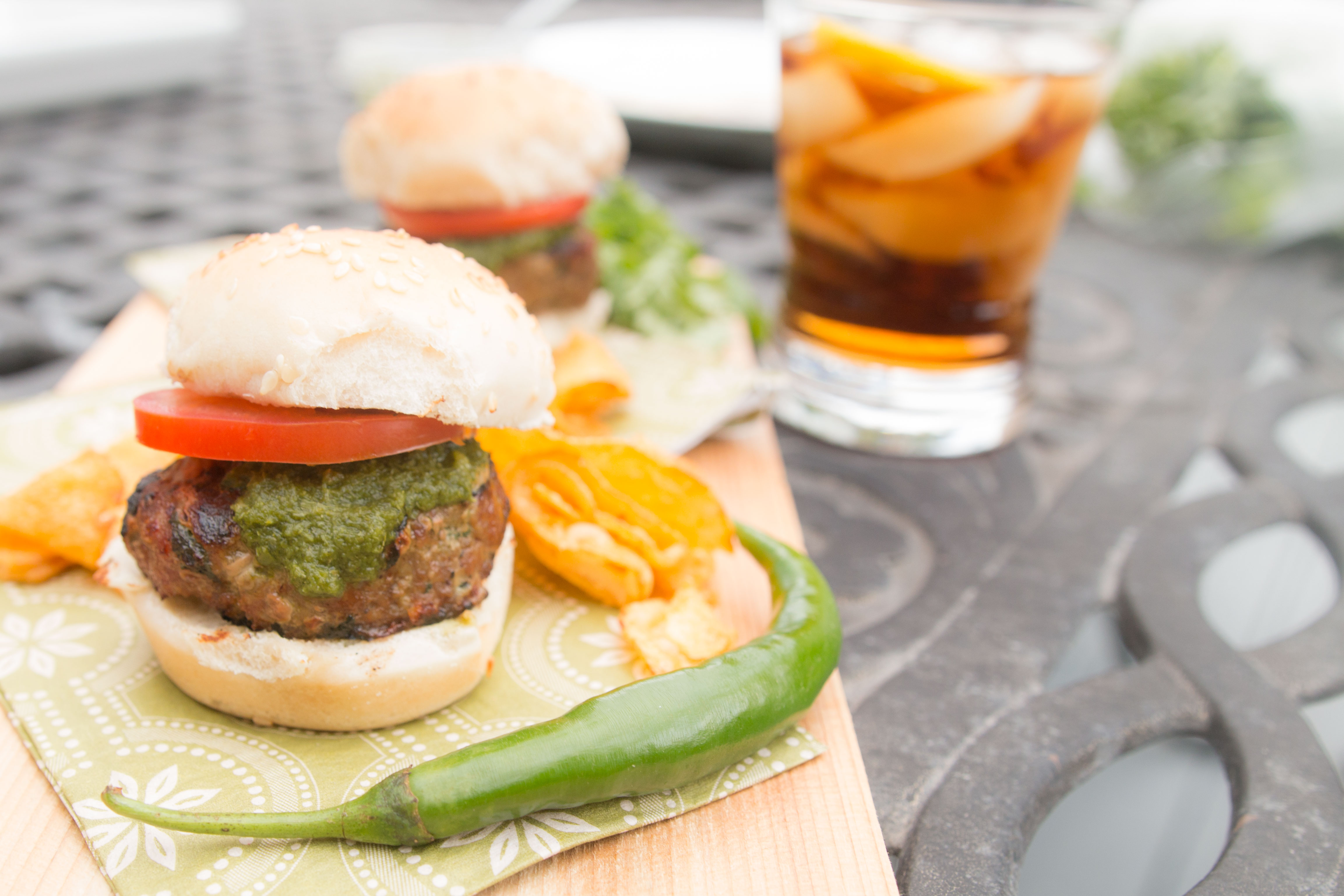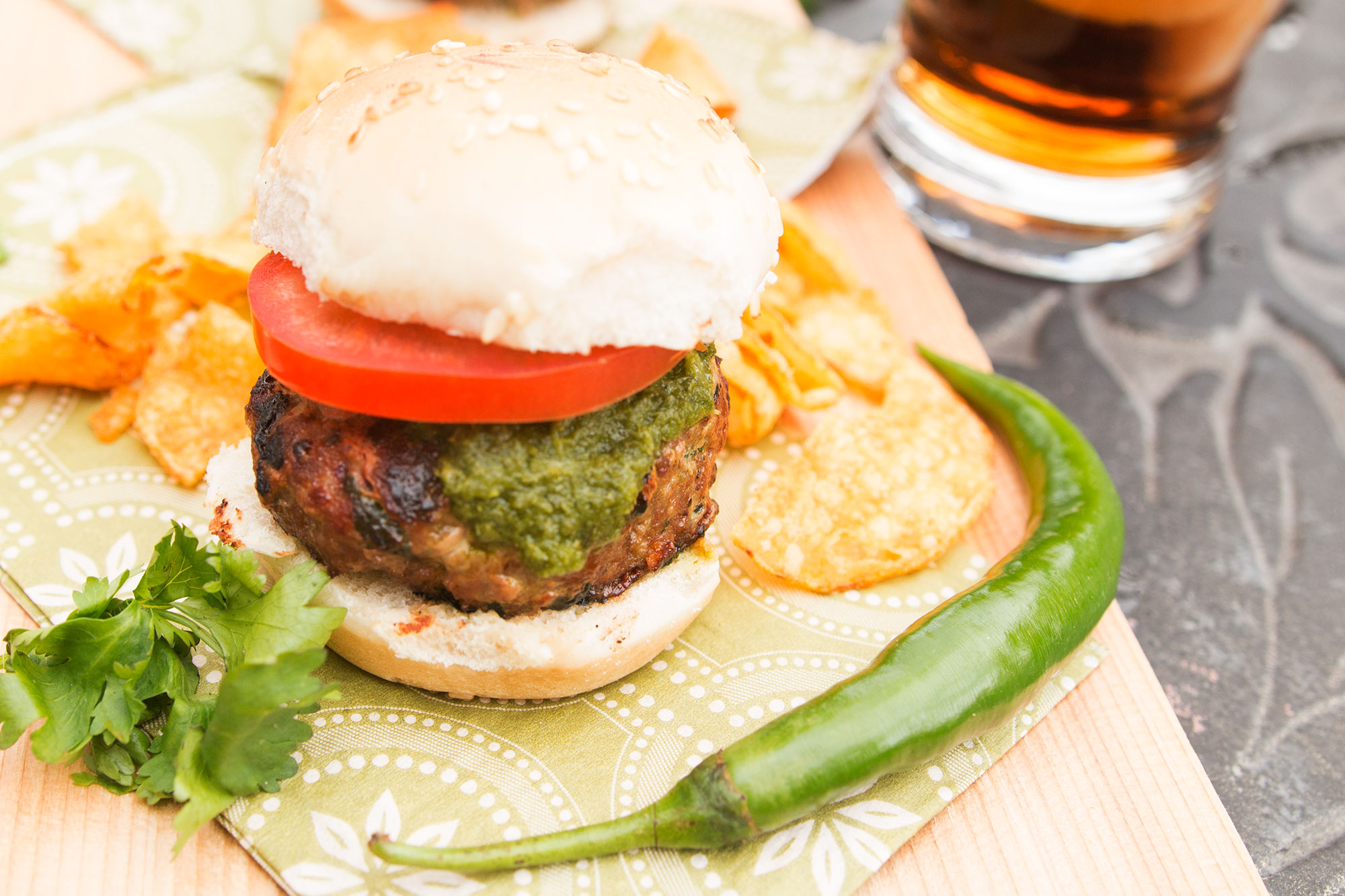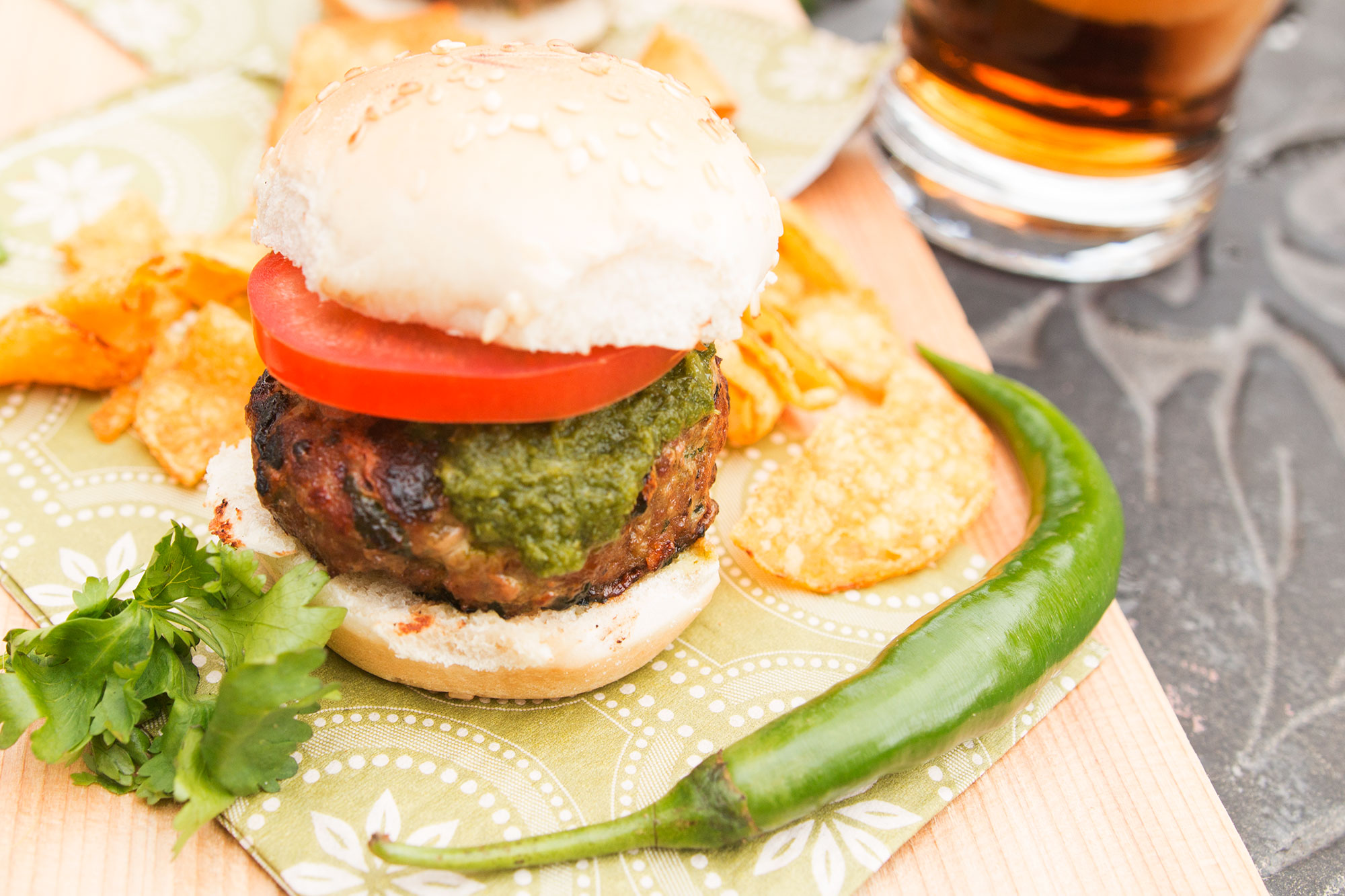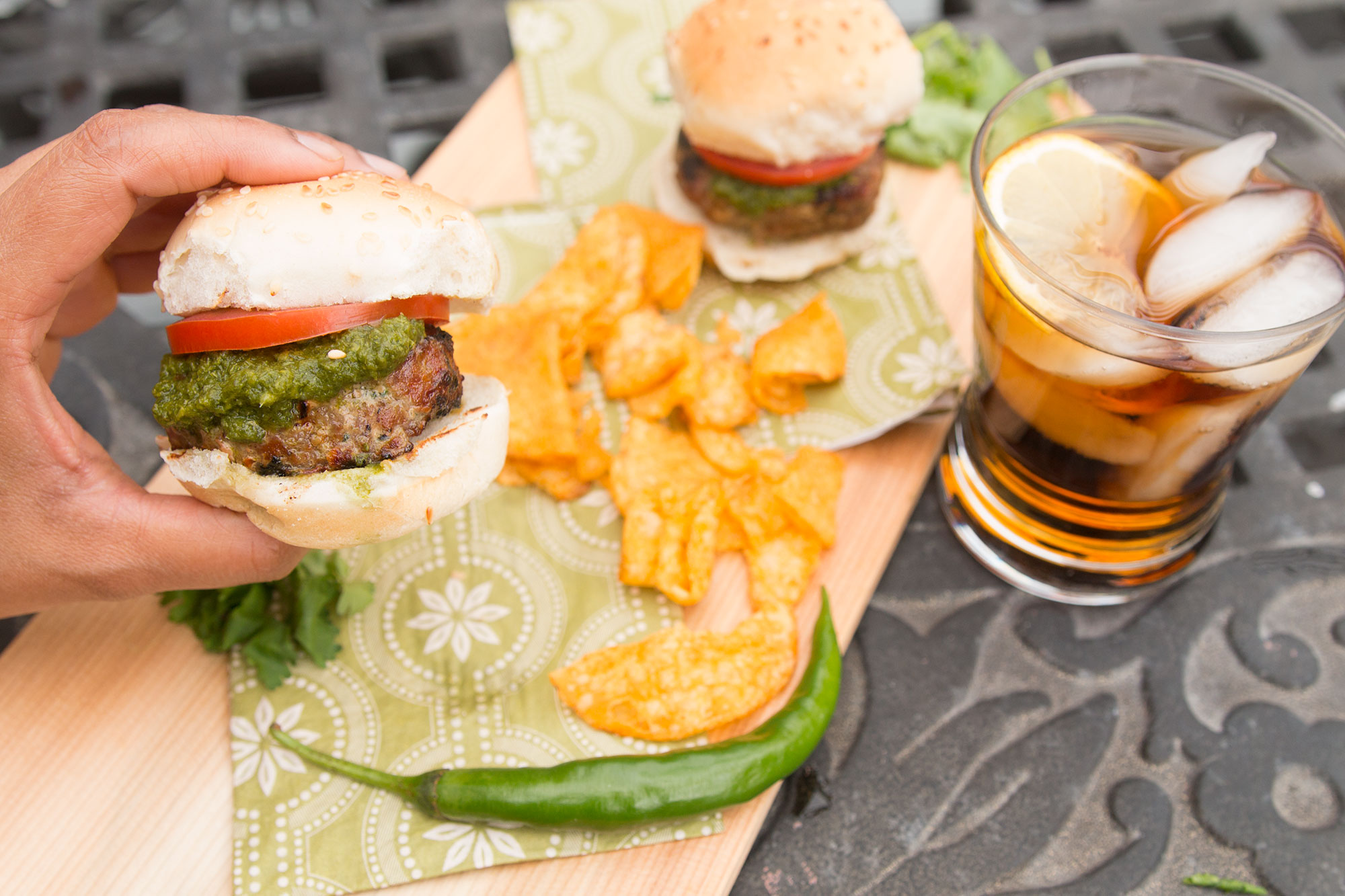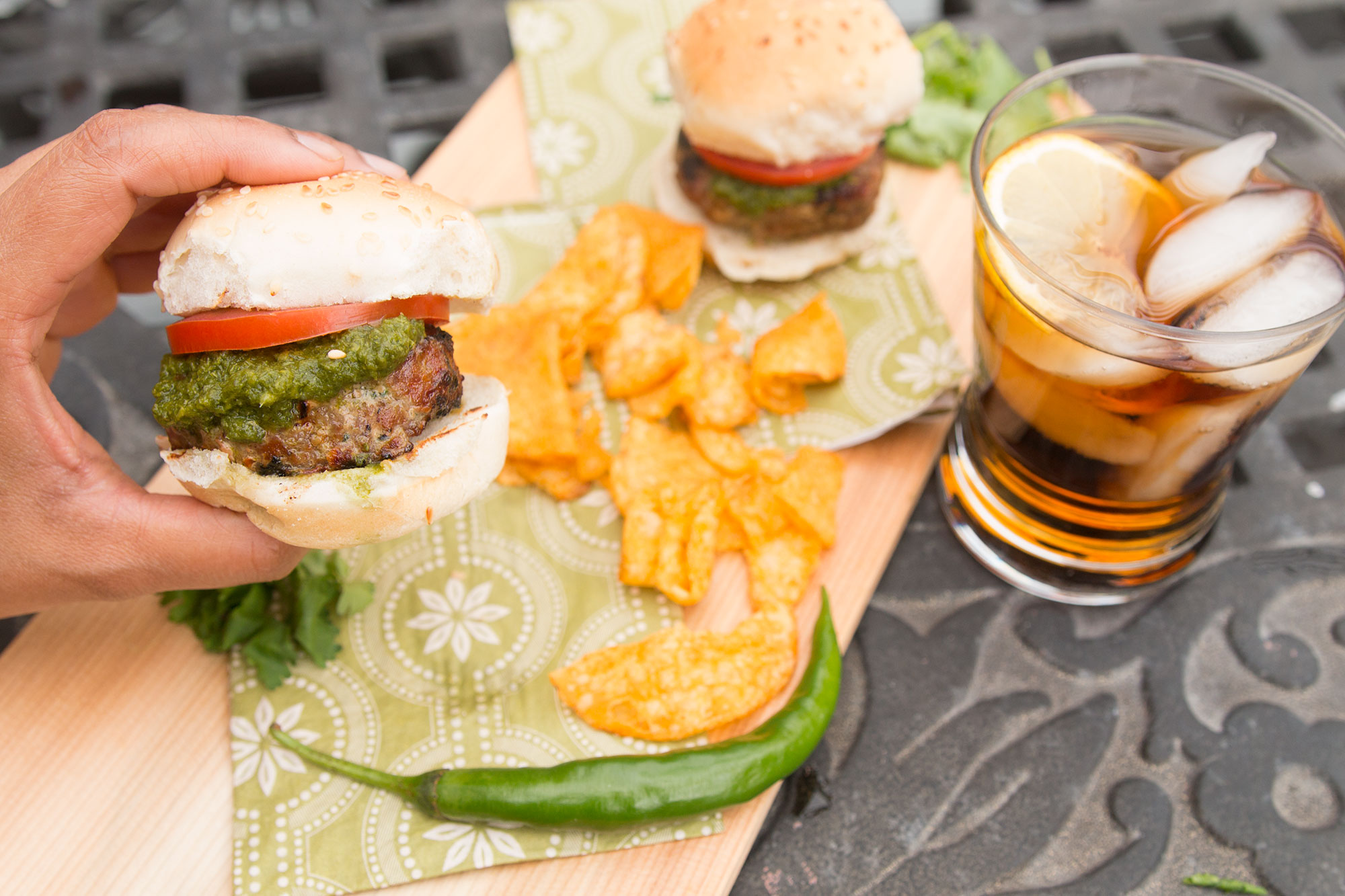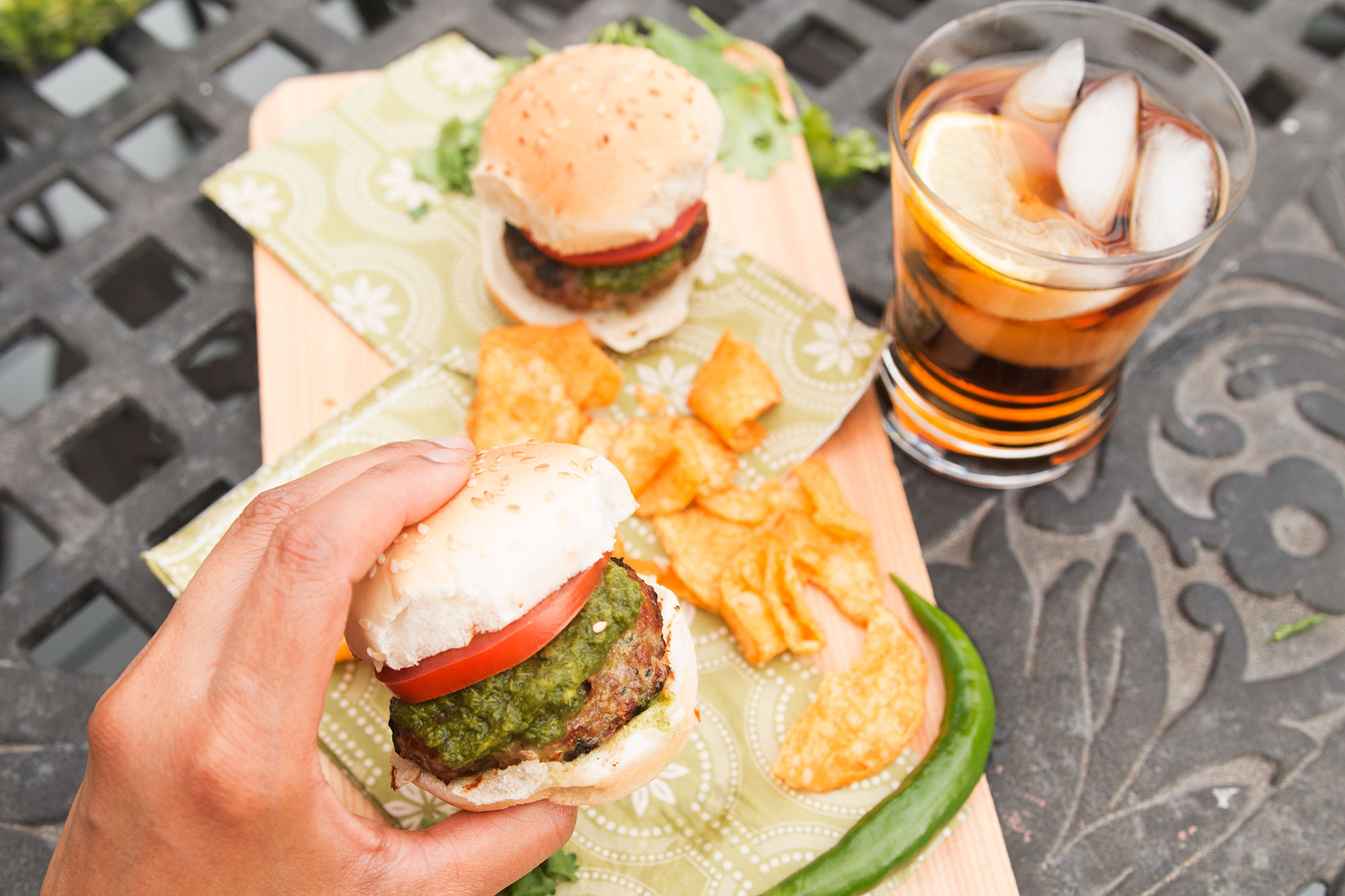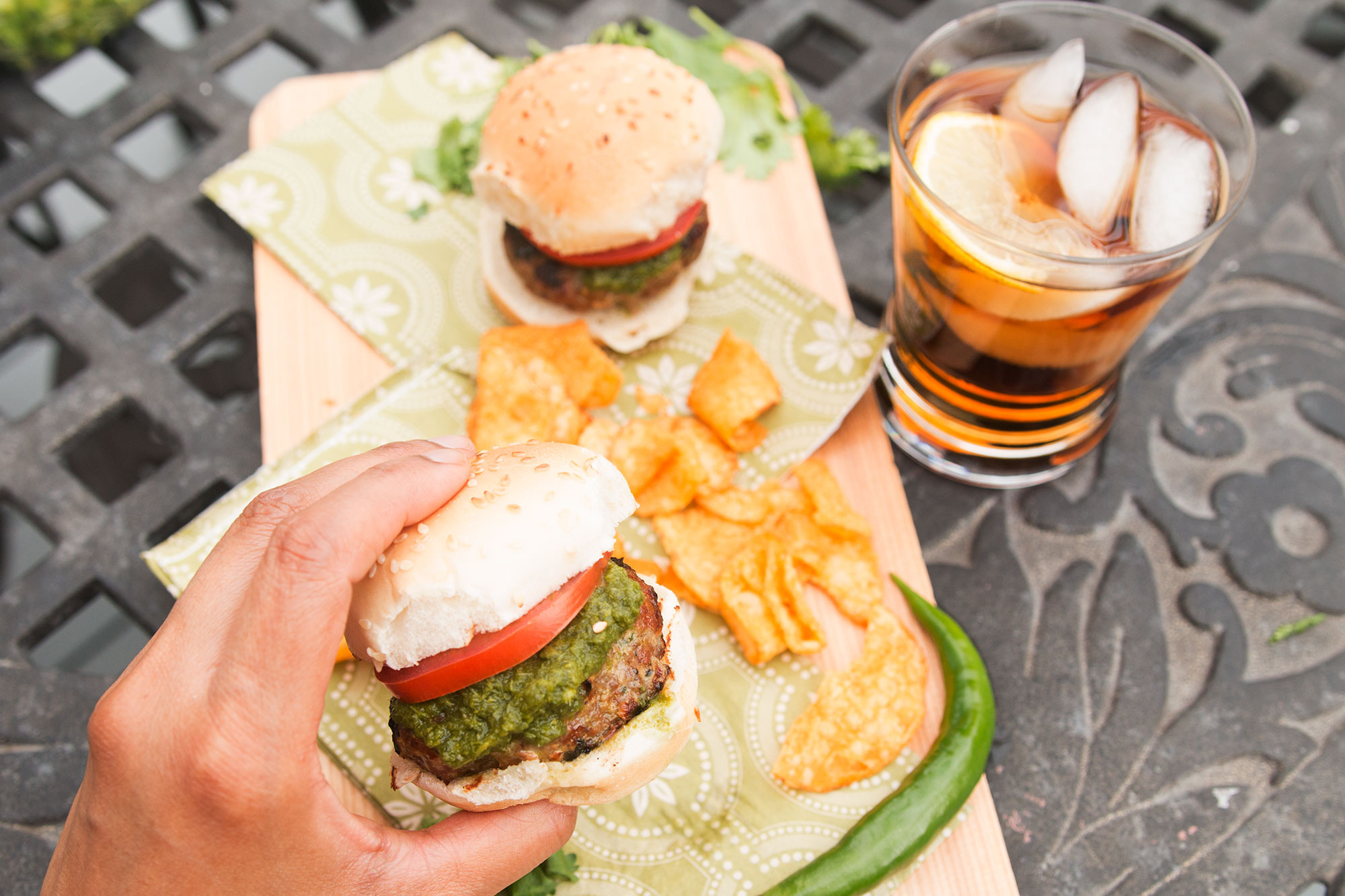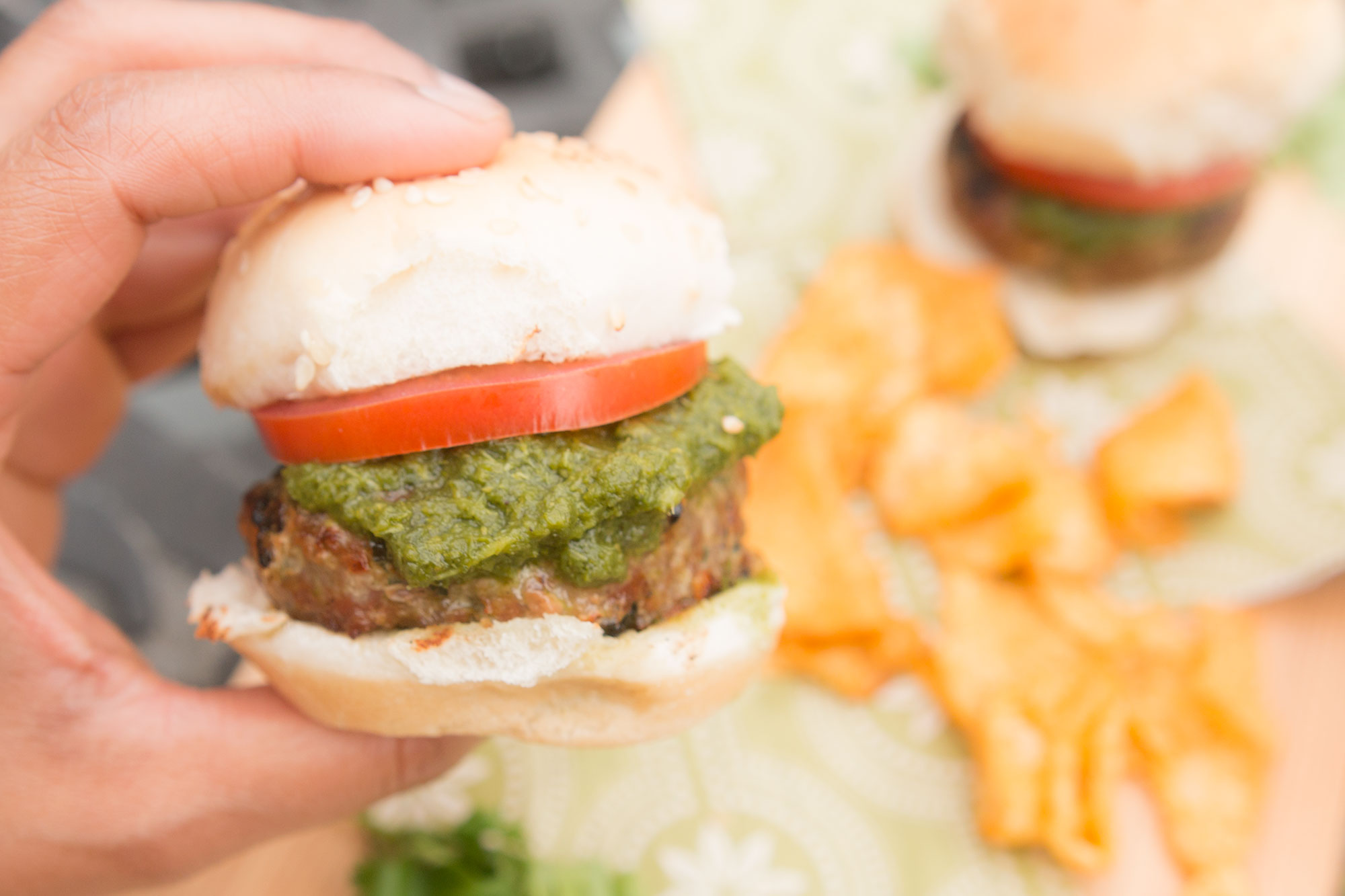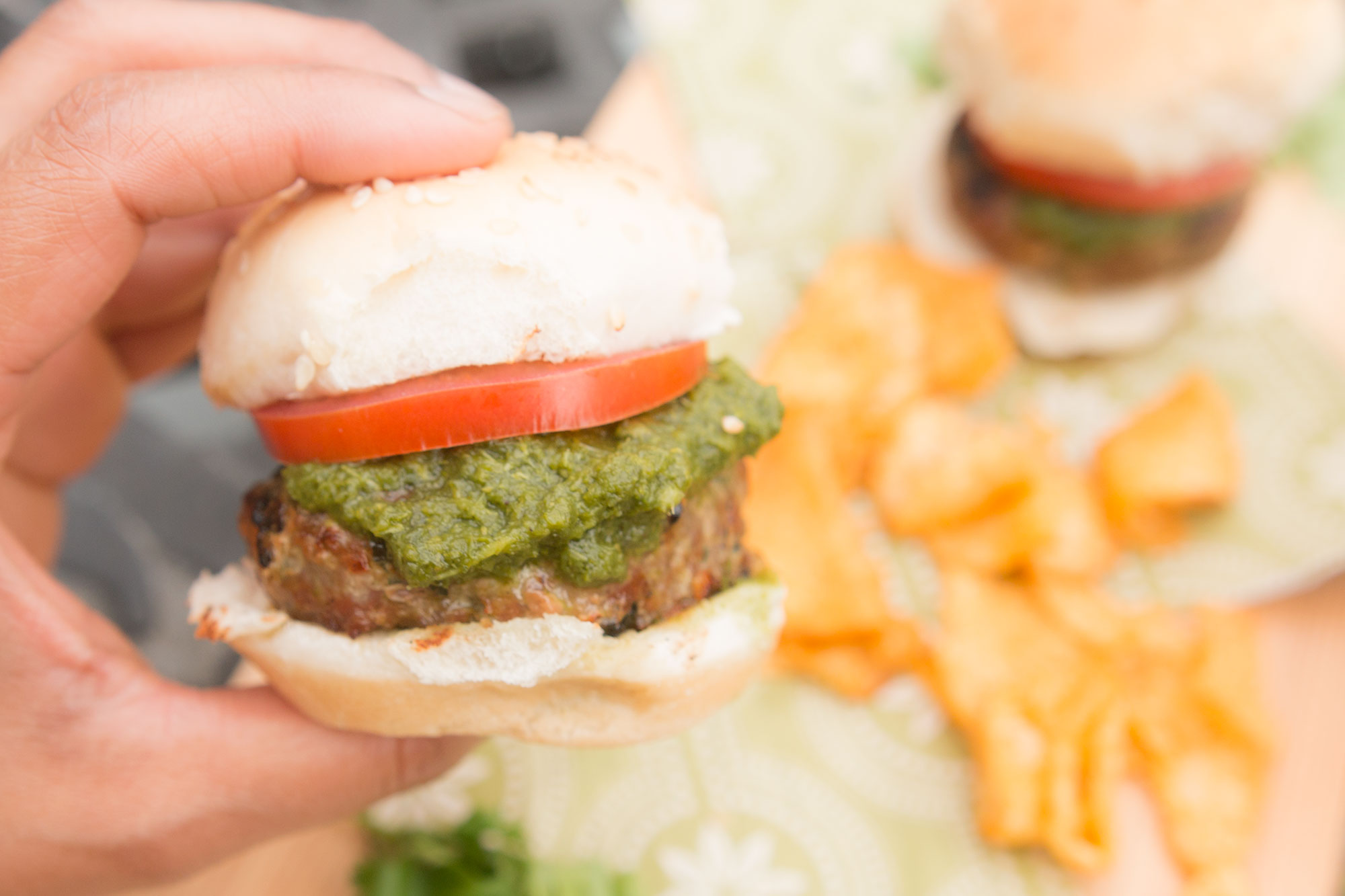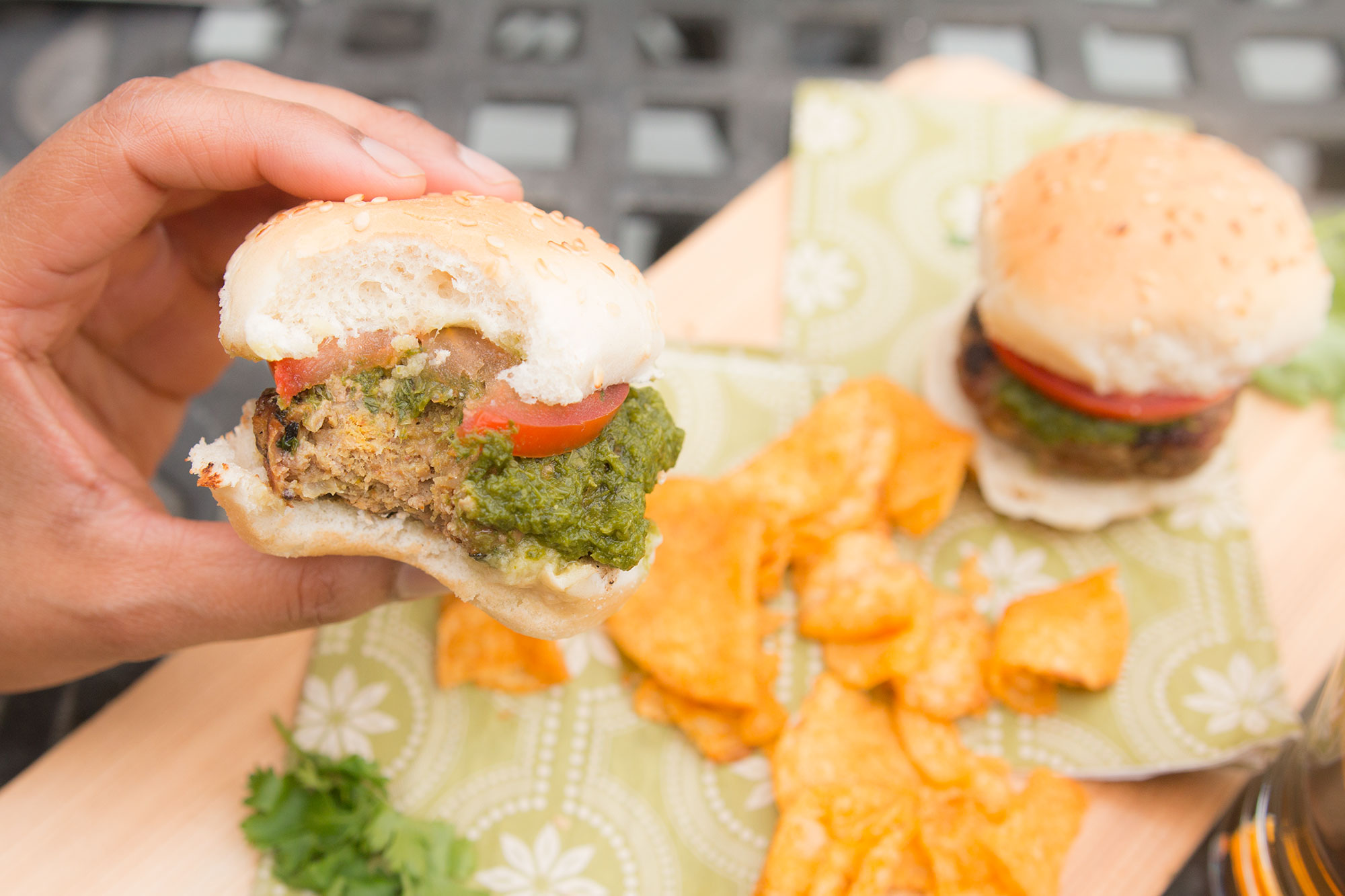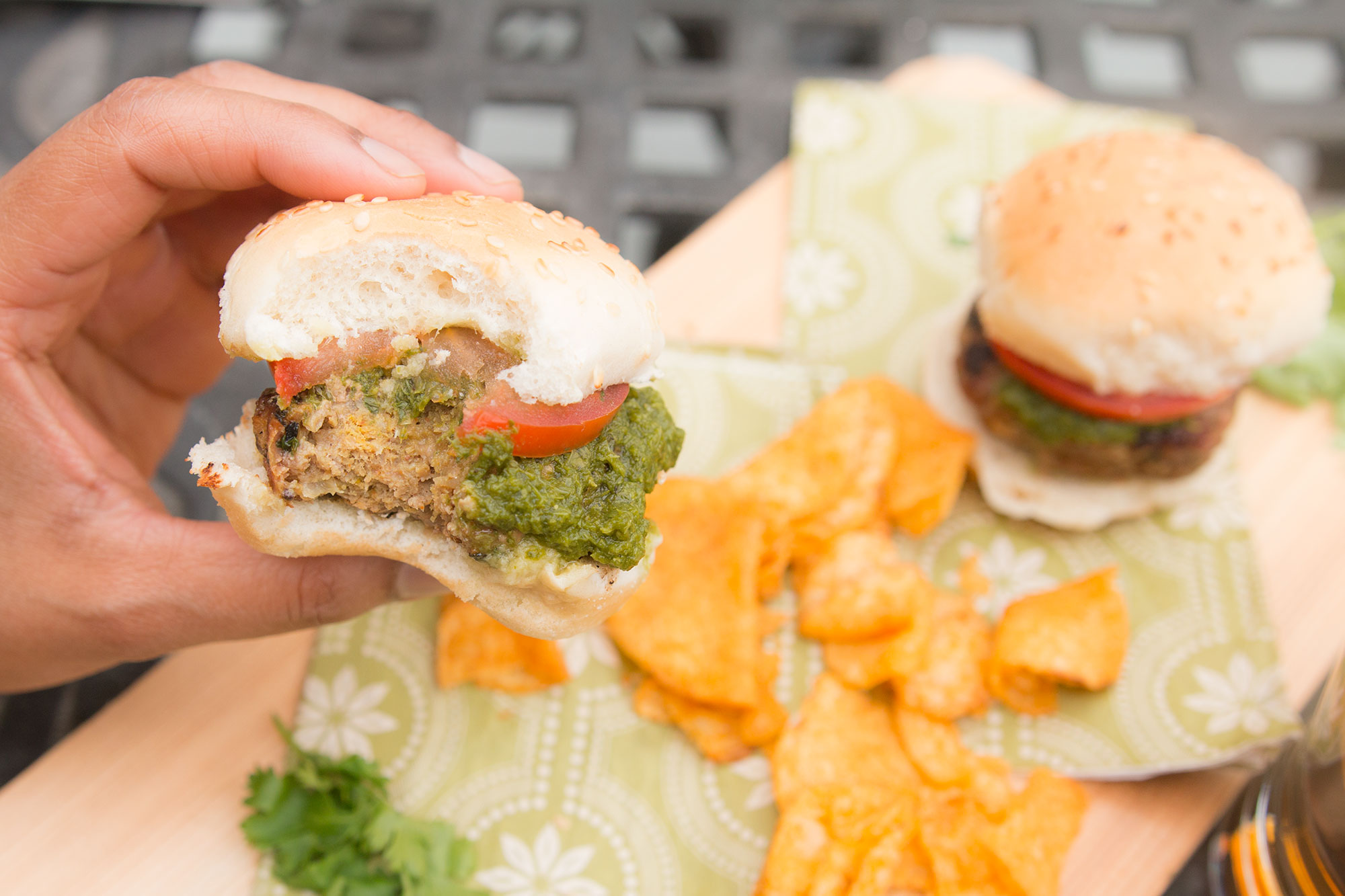 Just saying the word Kebab makes my mouth water.. now imagine turning a Kebab into a delicious mini slider! These mini delights are a great hit in my house. The best part is that they are best cooked from frozen so you can prepare the patties ahead of time and then just cook to order. I once made and froze 70 of these ahead of time, grilled them an hour before, warmed them up in my oven and just assembled before serving.
I'm pairing the kebab with a delicious homemade Green Chutney, but you could easily use any condiment of your choice. I'm also using a store bought slider bun that's available everywhere at this time of year but I once served this at a Christmas event and just made my own buns.
In this recipe, I used Beef but you can easily use, Beef & Pork, Lamb or Mutton.
[youtube-subscriber nickname=kravingsblog]
?KEBAB SLIDERS – Bun Kebab – Mini BURGERS
Ingredients
2 lbs medium or regular ground Beef (sub Lamb or Mutton)
1/2 cup finely diced Onion
2 tsps each Garlic & Ginger paste
1 tsp each Cumin, Chilli & Turmeric powder
1 whole Egg
1 - 2 tsps Salt
1/2 cup of chopped Coriander
Optional 1/2 tsp each Chilli & Cumin powder
Instructions
Mix all the above ingredients except the optional extra chilli & cumin together
I always like to pan fry a tiny bit to taste the patty
If needed, add extra spices and salt
Using your hands make a patty shape OR watch the video to see how I use a burger press to make these little mini burgers
Chill in the freezer for 1 hr
Remove from the freezer, remove the plastic inserts and stack between squares of parchment or wax paper
Bag and freeze
When ready to cook, just lightly oil your grill and cook on both sides
Stack the patty on a bun, add some chutney and a slice of tomato and enjoy!
https://kravingsfoodadventures.com/kebab-sliders/