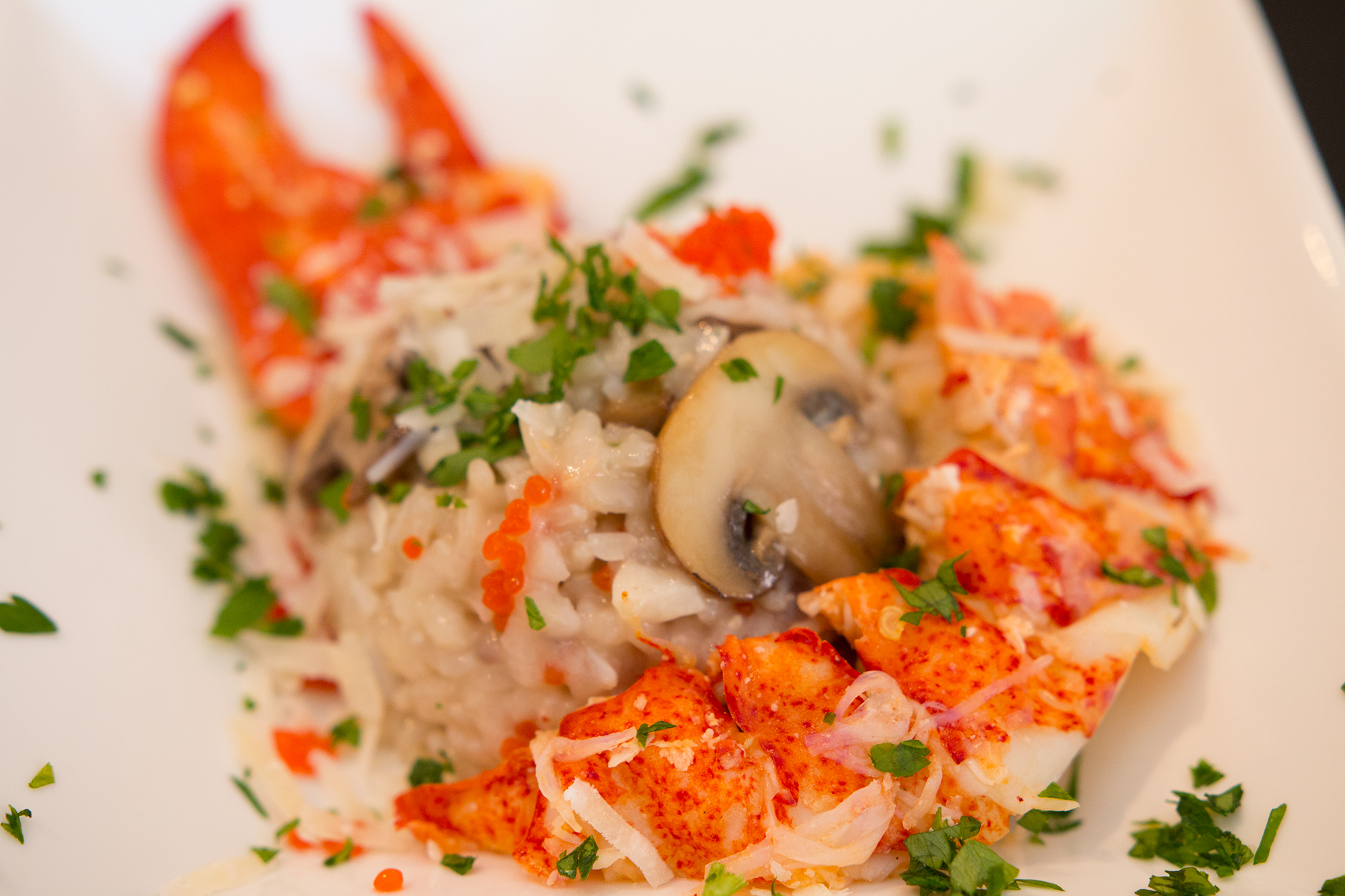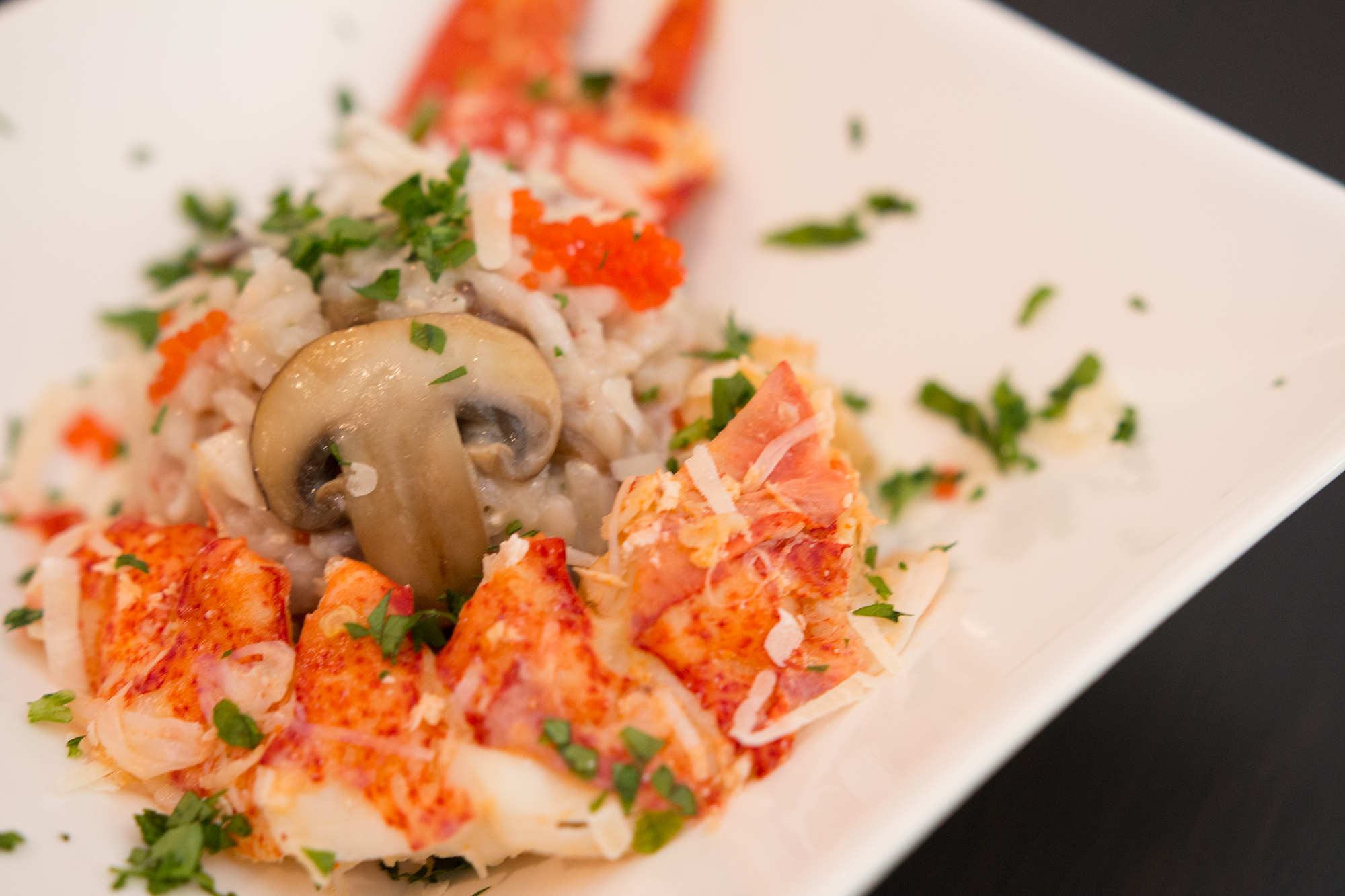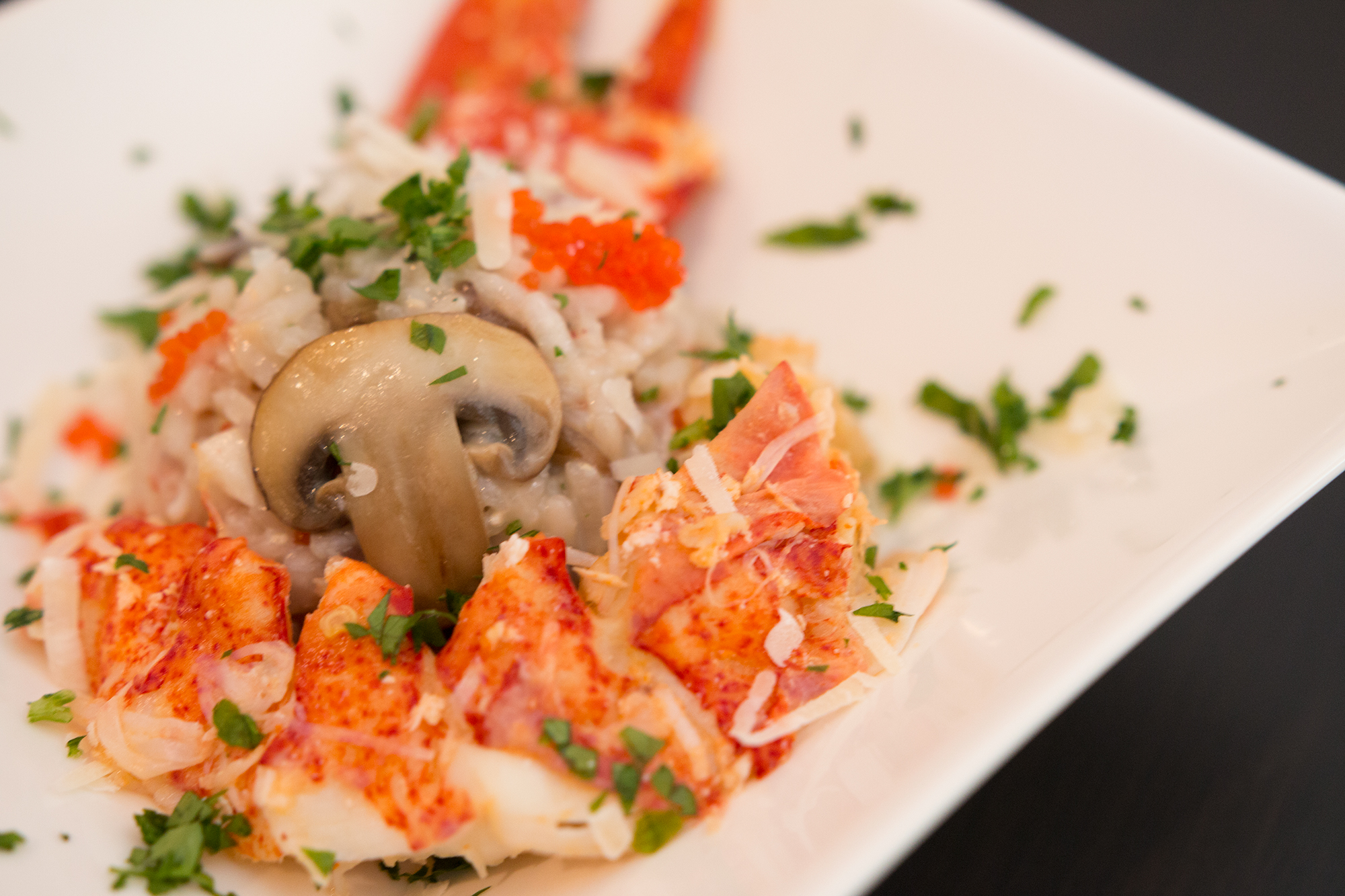 I'm making a Lobster and Mushroom Risotto and I'm bringing a little Italy into the Kravings kitchen.
A risotto is made with Arborio rice, this is a short grained rice that is packed with starch and when cooked it slowly releases it giving the Risotto is famous creamy texture.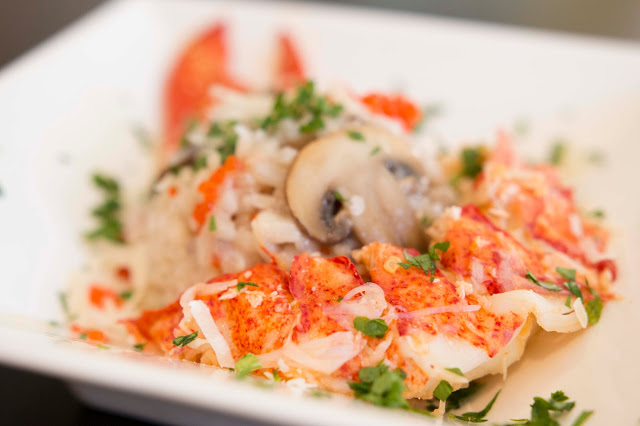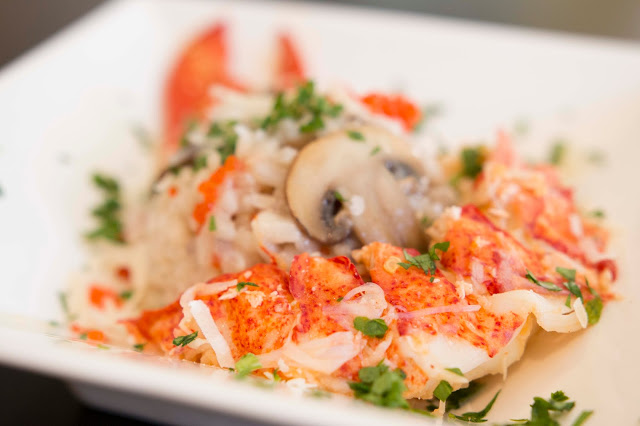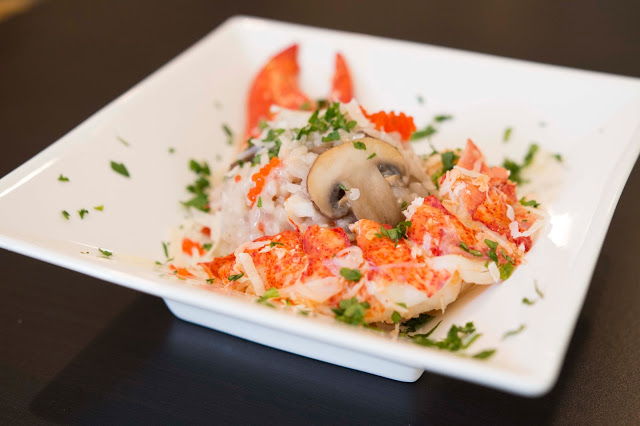 This recipe is very decadent – Cremini Mushrooms, homemade Lobster stock, Lobster meat and a touch of red Caviar are the stars of the show.
Recently I had the opportunity to cook some stunning Lobsters. After I grilled the Lobsters, I saved all the shells and made a batch of the most delicious Lobster stock. This isn't always easy to find in grocery stores, so you can substitute regular vegetable or even chicken stock. If you want the recipe for my Chilli Garlic Grilled Lobster please click here –
Arborio rice does not need to be soaked unlike other types of rice and try to use the widest sauté pan as possible so your risotto cooks evenly and the stock evaporates evenly as well.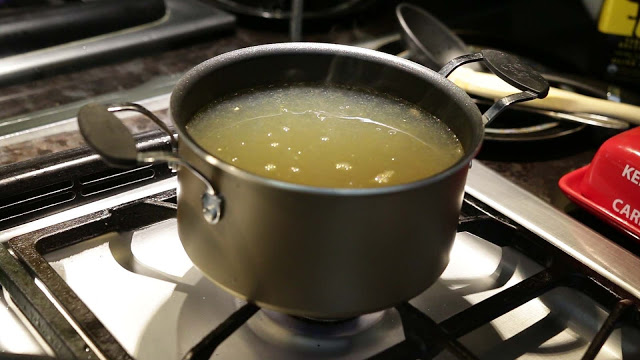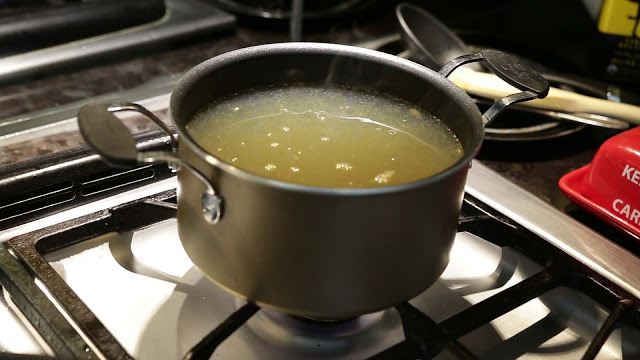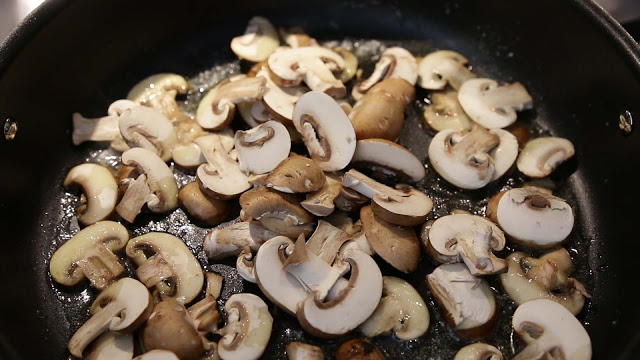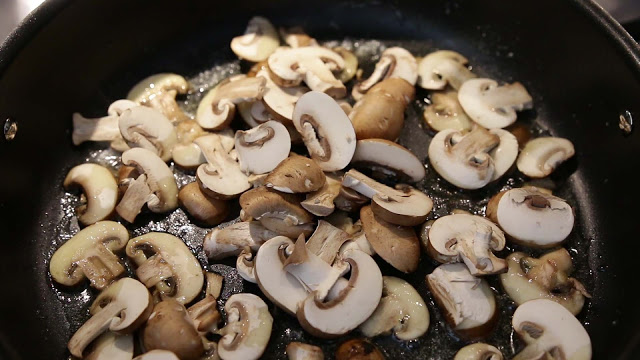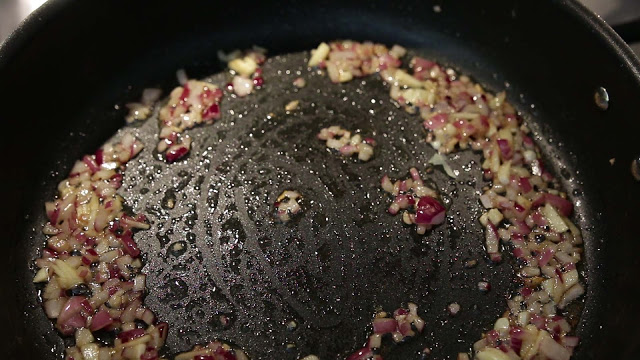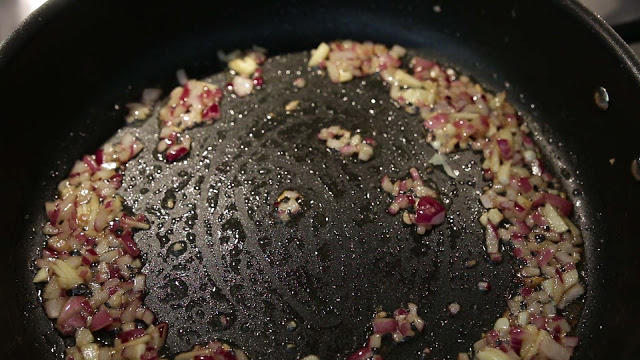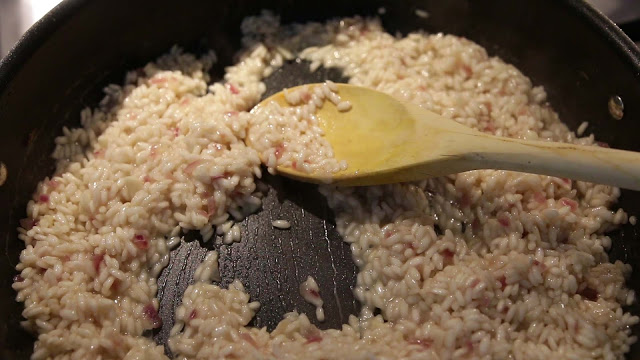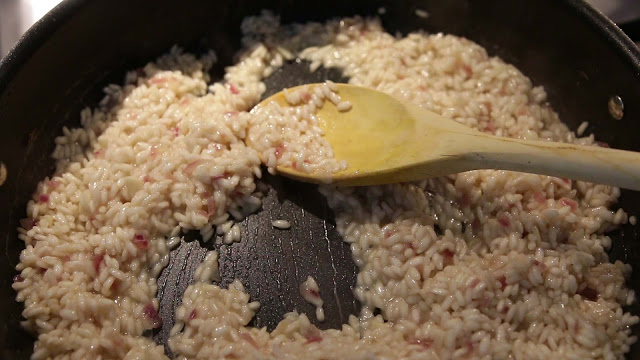 Lobster and Mushroom Risotto
Ingredients
Olive Oil
2 tbsps butter
1 1/2 cups Arborio rice
1/2 onion (1 cup) Shallots or Onions
3 cloves garic minced
8 oz Cremini Mushrooms sliced
1/2 cup White wine
6 cups Lobster stock
1/2 - 1 cup Lobster meat
1/2 cup grated Parmesan
Finely chopped Parsley for garnish
1 tsp red Caviar
Salt to taste
Instructions
Heat the stock and leave it simmering on the stove
In a saute pan, heat some oil and 1 tbsp of butter
Saute the Mushrooms and keep aside
In the same pan, add another tbsp of butter and saute the onions and garlic
Add the rice and saute for a minute or so
Add the white wine and let it soak in and evaporate
Slowly add in the stock, 2 ladles at a time, stir frequently and allow to absorb before adding more stock
Cook for 10 - 15 mins adding stock and letting evaporate until the rice is al dente
Fold in the Mushrooms, add the Lobster meat, Parmesan, chopped Parsley and some red Caviar
https://kravingsfoodadventures.com/lobster-and-mushroom-risotto/