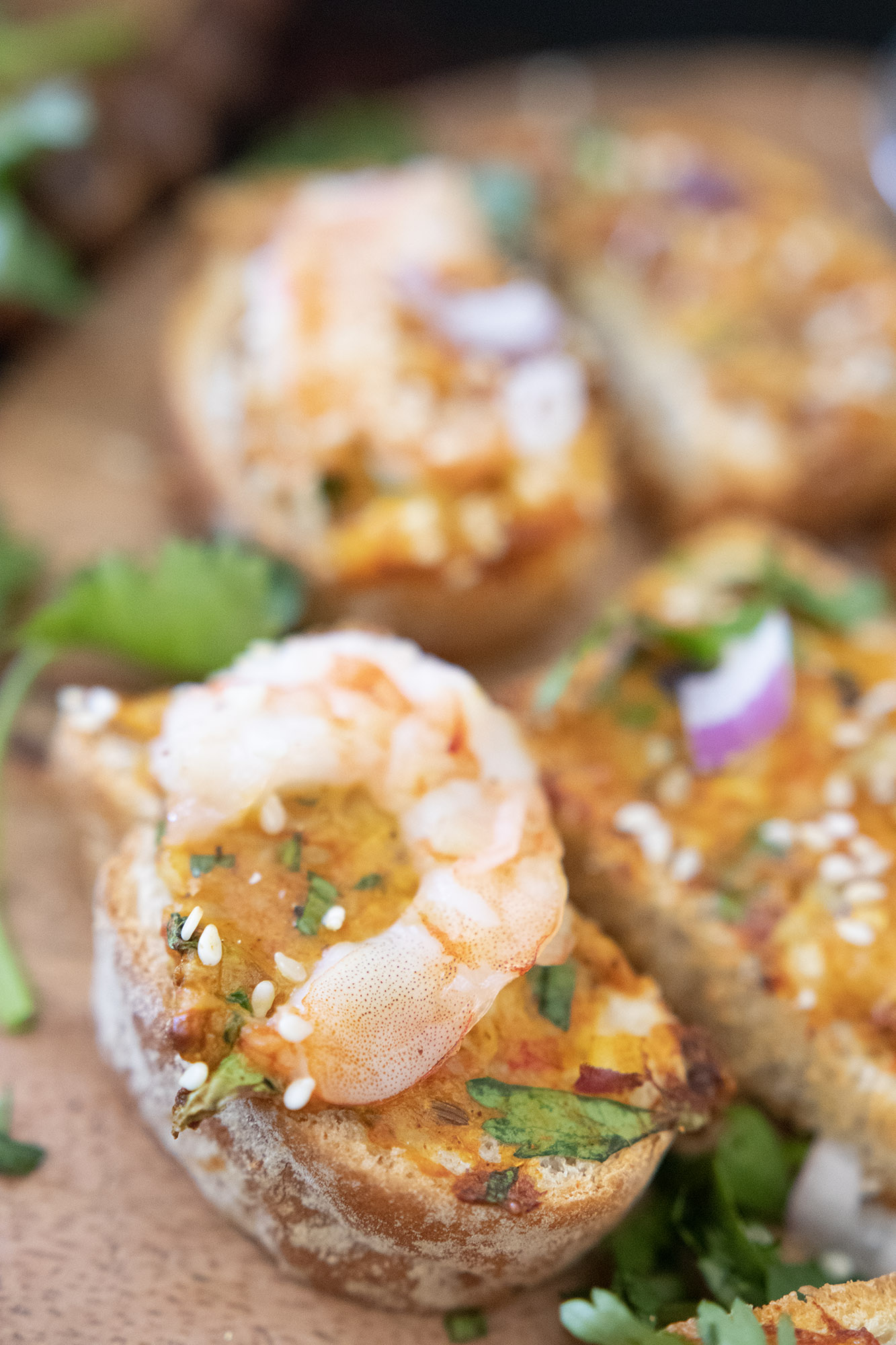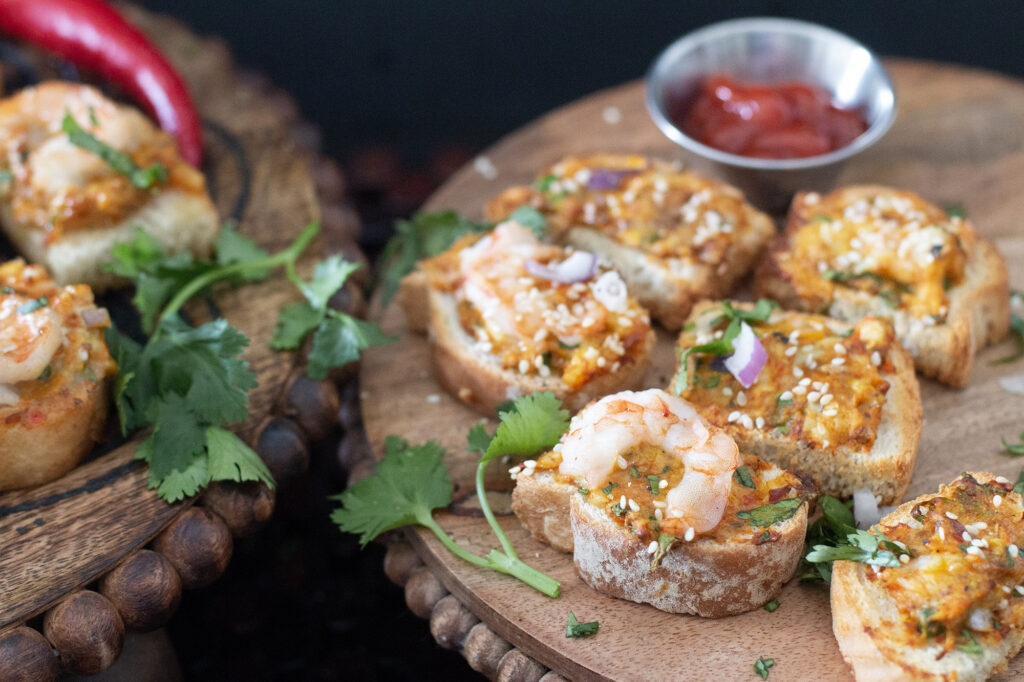 Prawn toast is a popular Chinese appetizer that is typically made with a mixture of minced prawns, garlic, ginger, soy sauce, and sesame oil, which is then spread onto slices of bread, and coated in sesame seeds before being deep-fried until golden brown. The result is a crispy, savory, and slightly sweet snack that is often served with sweet chili sauce or plum sauce for dipping. Prawn toast is a delicious and easy-to-make dish that can be enjoyed as a snack or as part of a larger Chinese meal.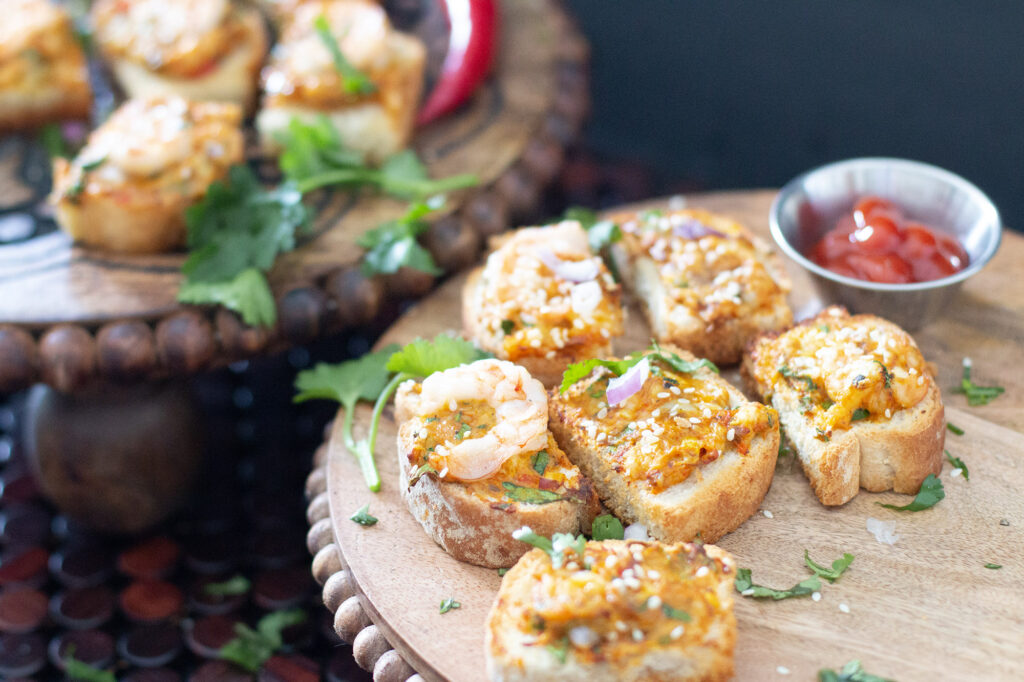 I'm making a Goan version of this recipe that mimics a good old Prawn or Shrimp Chilly fry. This makes an incredible appetizer or snack.
I chose to cut the bread in four rectangles, but you could also cut this in triangles or if you want to get really fancy, you could also use sliced baguette.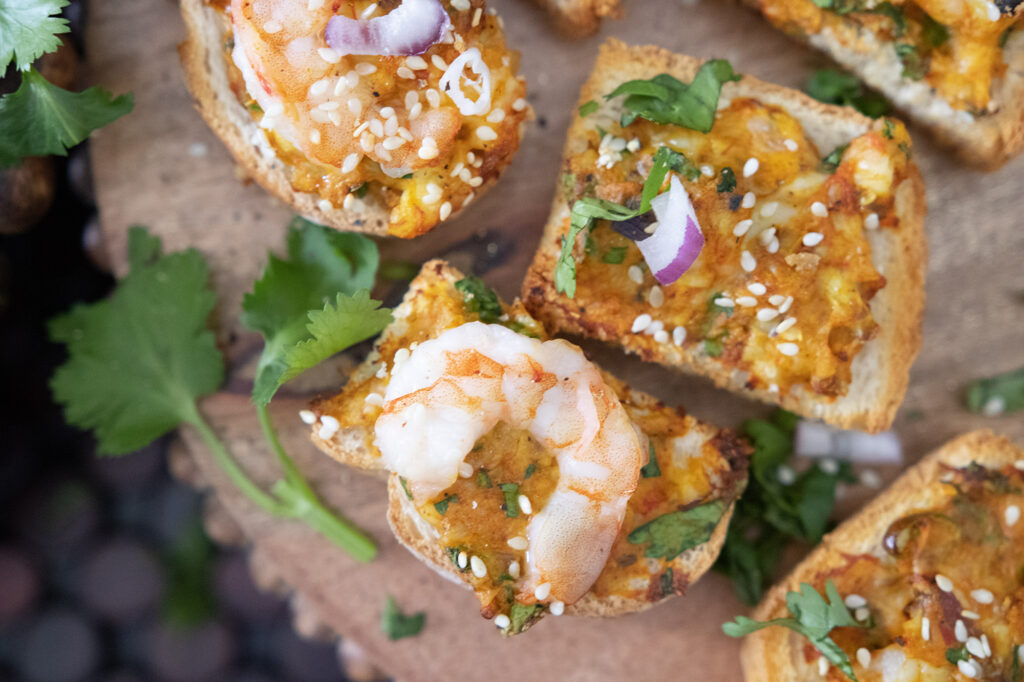 In this recipe, I will show you how to make it the traditional way but there's also an air fried version. Both are great, but the air fried version is a bit drier.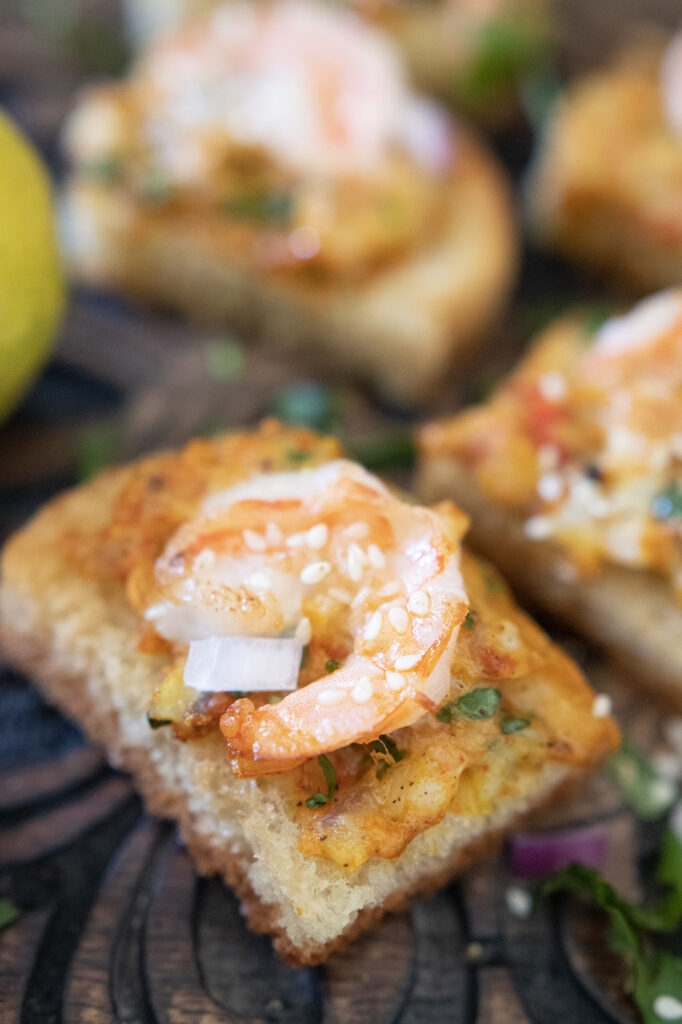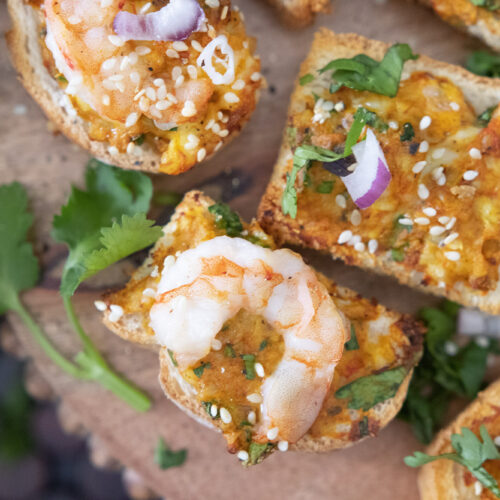 Prawn Chilli Fry Toast
Ingredients
8 – 10

slices

of Bread

400

gms Prawn or Shrimp shelled & deveined

Salt to taste

1

tbsp

fresh cracked Pepper

1

tbsp

minced each green & red Chillies

1

tbsp

Ginger & Garlic paste

1/4

cup

Coriander

1/4

cup

finely minced red Onion

1

tsp

Chilli powder

1

tsp

Cumin powder

1/2

tsp

Turmeric powder

extra large Egg white

2 tbsps or 64 gms

Sesame seeds to sprinkle
Instructions
Cut the sliced bread in 4 rectangles, 4 triangles or however you wish

For the frying method, lightly toast the bread

Mince half the prawn in a food processor, finely chop a quarter and butterfly the rest – these are approximate measurements

Reserve the butterflied prawns

Add the minced and diced shrimp to a bowl and add all the other ingredients and mix well to incorporate

Spread the mixture over the bread, add a butterflied prawn and press firmly

Sprinkle with sesame seeds

Shallow fry, topping side down for a minute or so and flip over and lightly fry on the other side as well and then drain on kitchen towel

For the air fried method, spread the prawn mixture on untested bread

Preheat the air fryer, spray with oil and place the toasts in topping side up

Cook for about 7 – 8 mins, spraying some oil in between