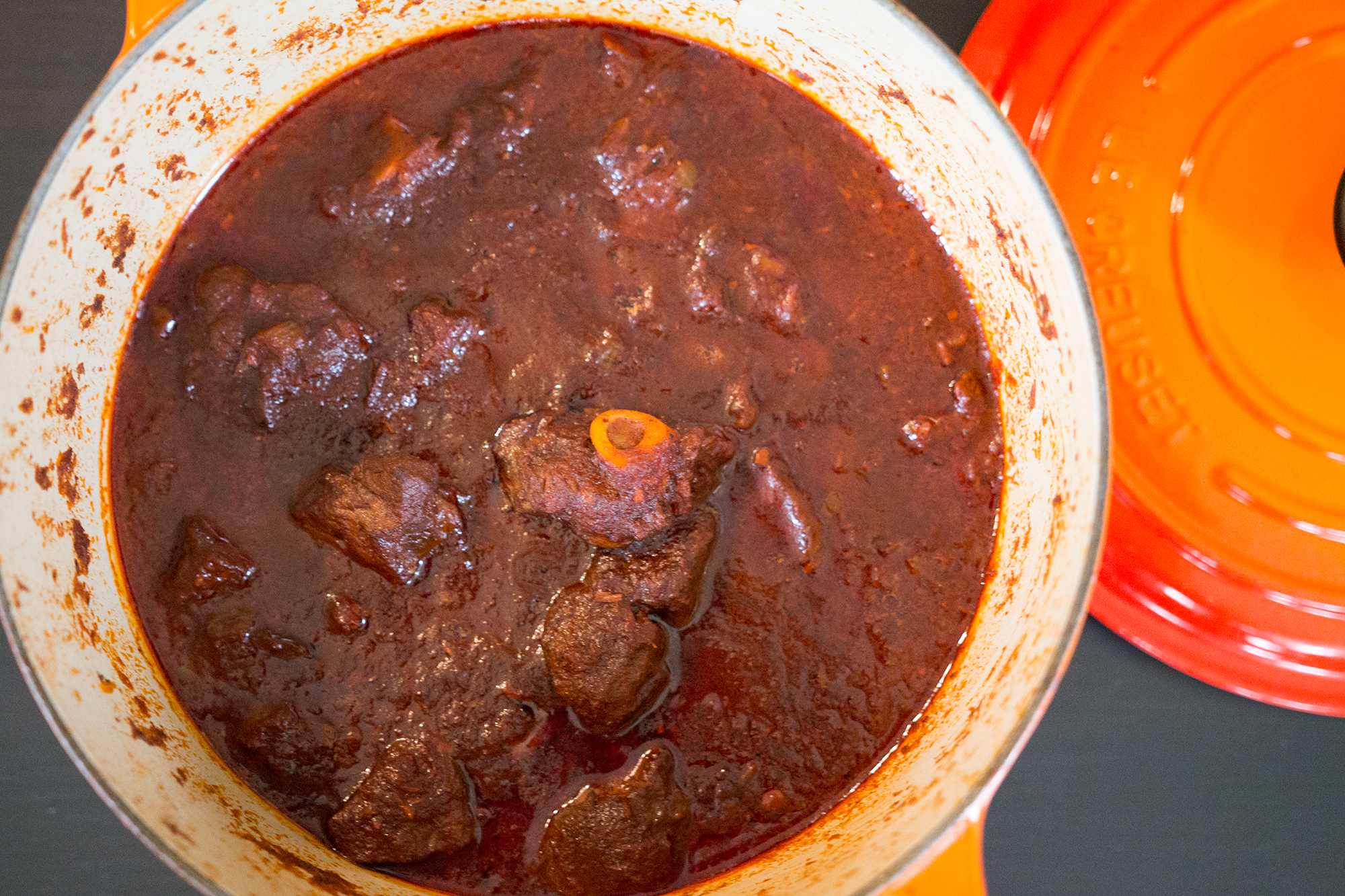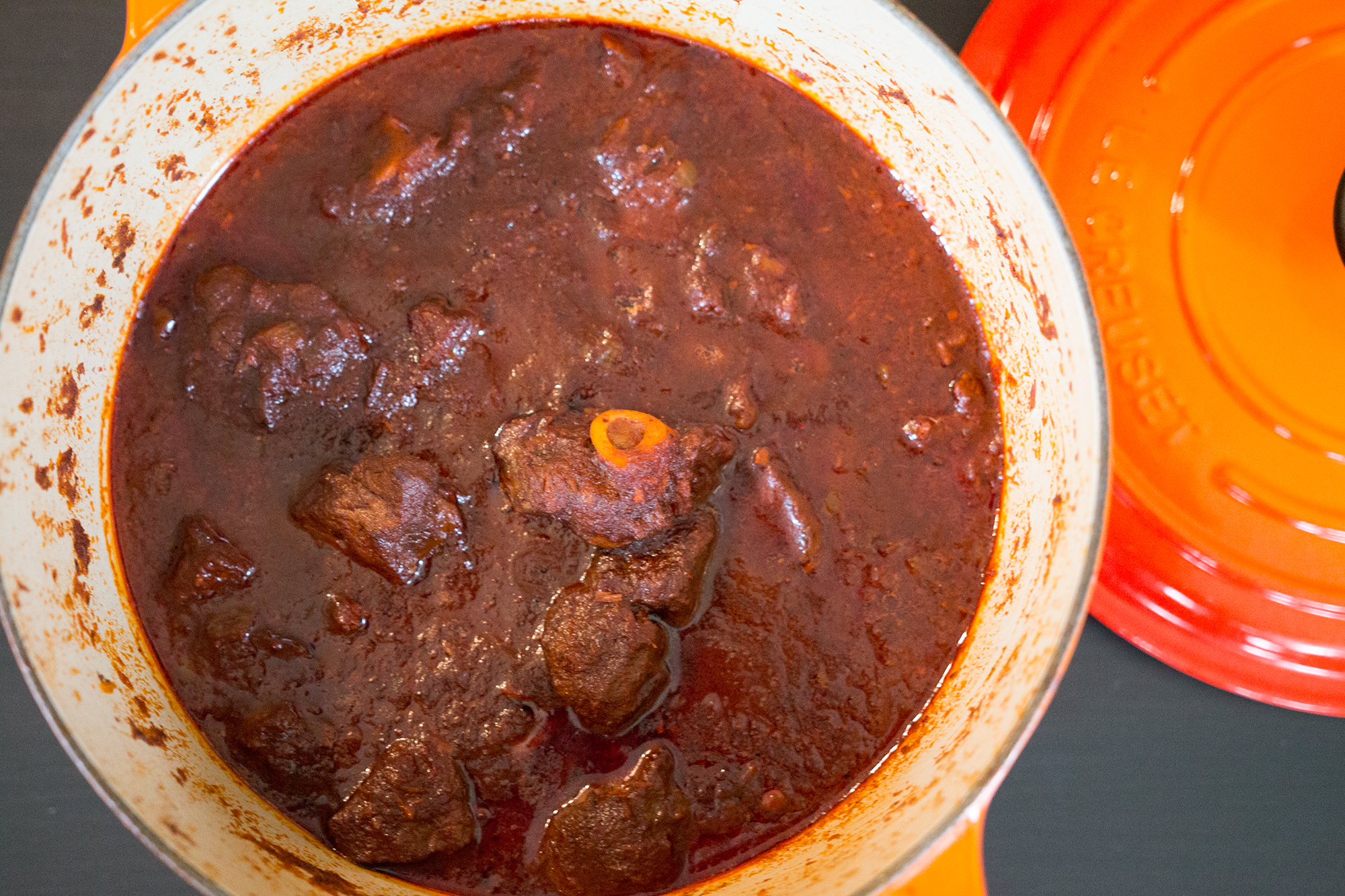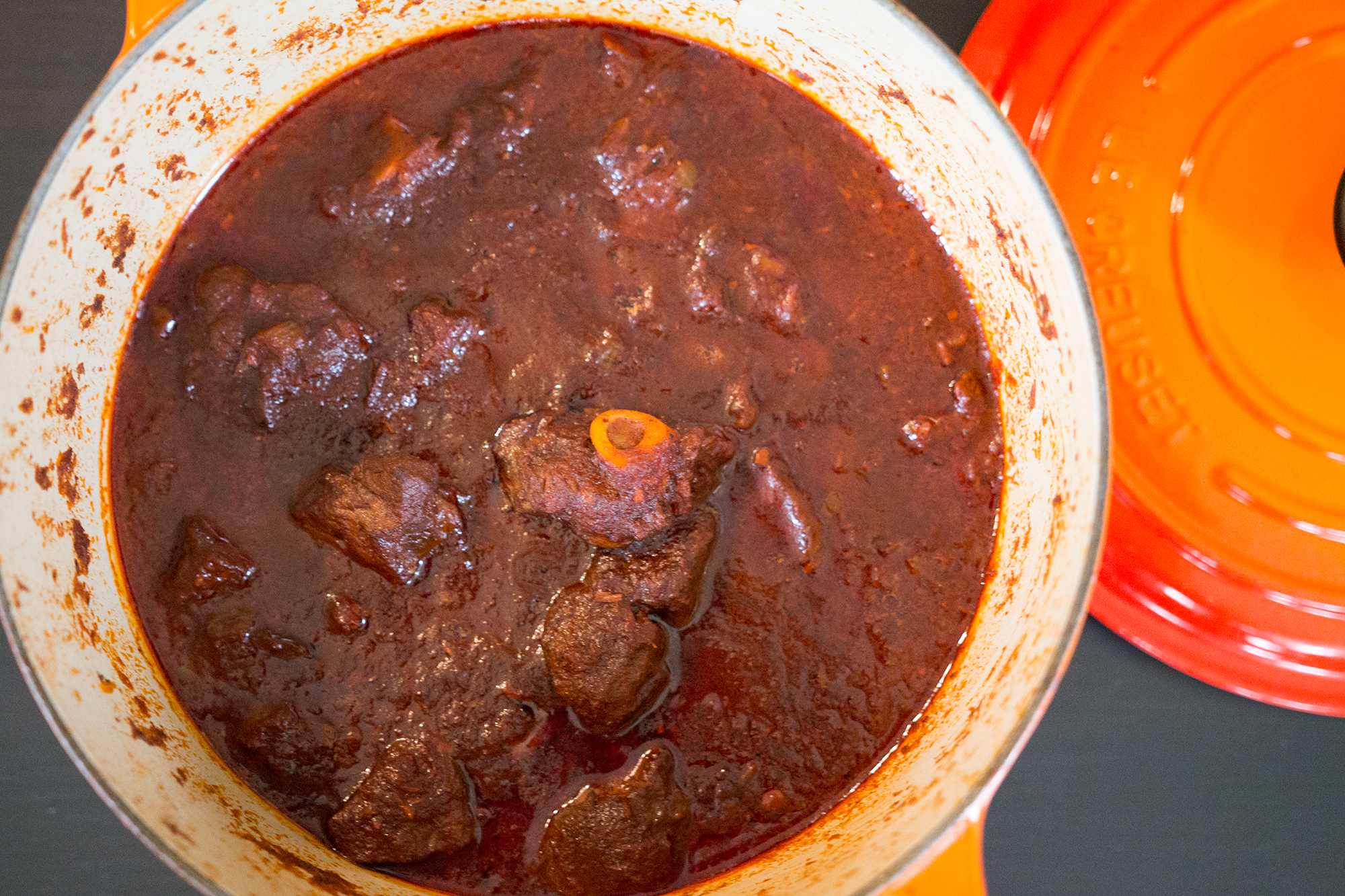 Xacuti conjures up memories of my Nana and her incredible cooking skills. Born in Goa, she raised 6 kids and many of them were still fairly young when my grandfather passed away. I never know what the names of the dishes were, but I always remember them being perfectly spiced and balanced with coconut or vinegar that is widely used in Goan cuisine.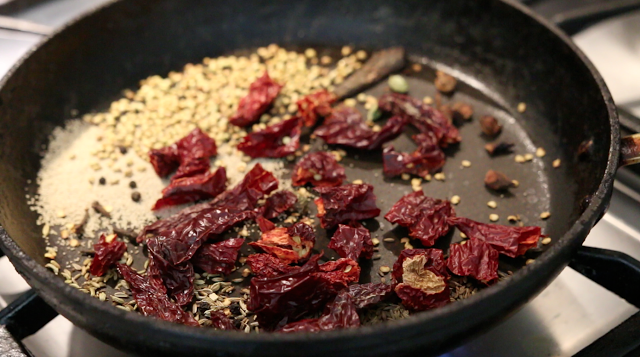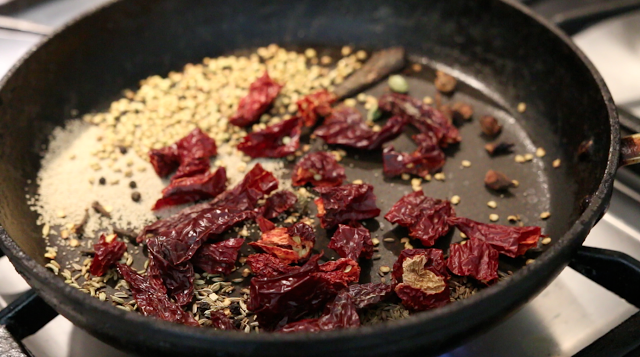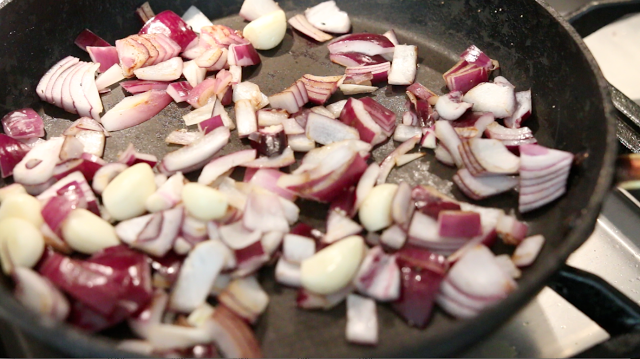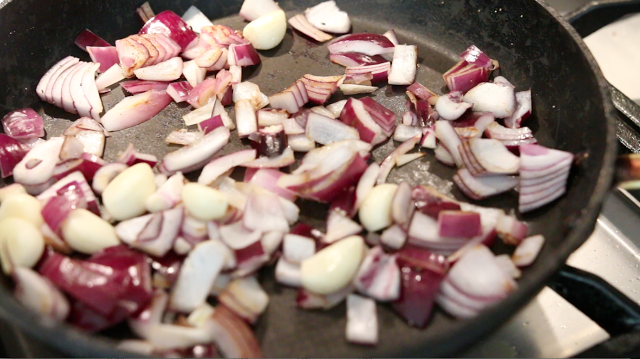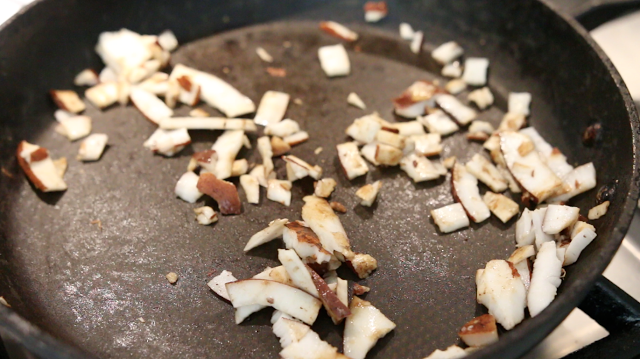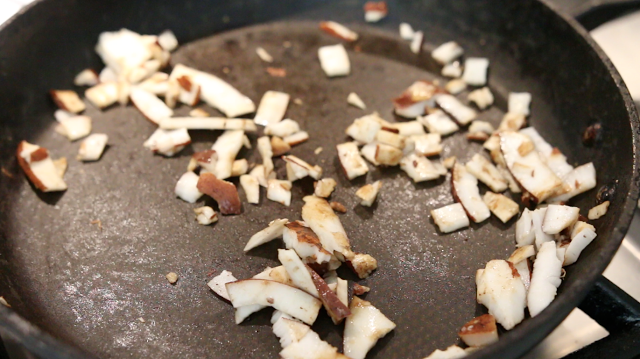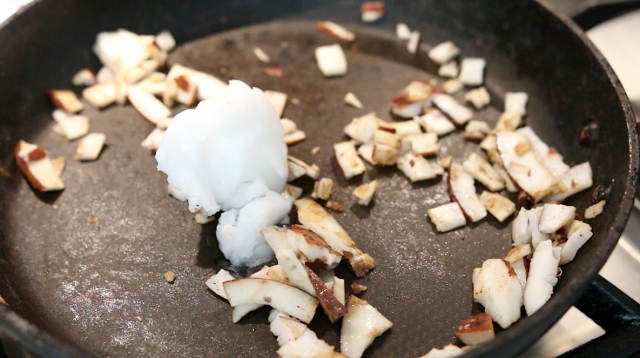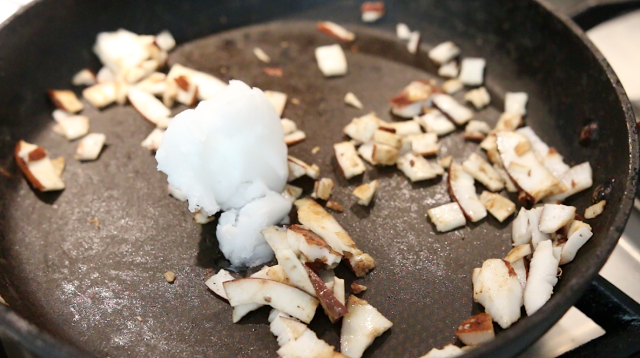 Unfortunately she passed before I developed my true passion for cooking and so I'm grateful for my friends like David D'souza who shares his love for Goan cuisine at Dusty's Food Adventures for sharing these recipes so I can relive the memories and pass them down to my children.
This recipe is one of those things that looks incredibly complicated but when you break it down, it's really quite straightforward. Although It's spelled with an X it is pronounced Sha cuti and can be made with Chicken, Pork, beef Mutton or even just vegetables.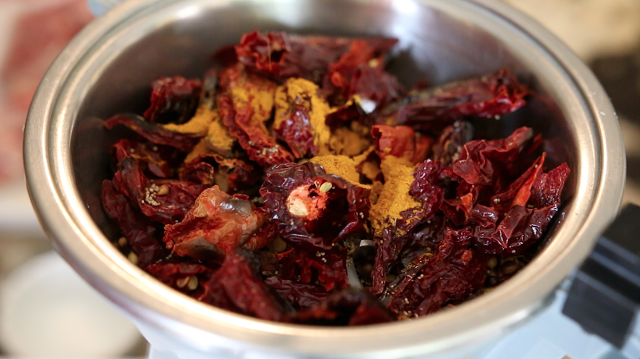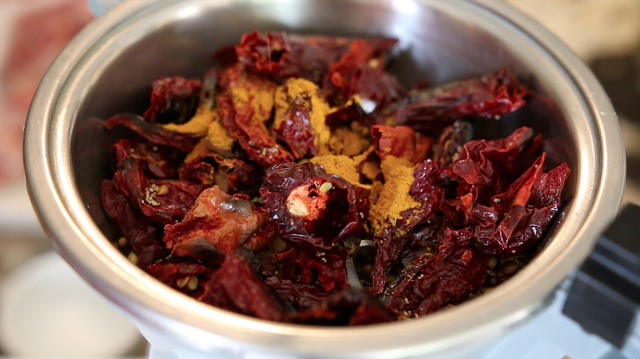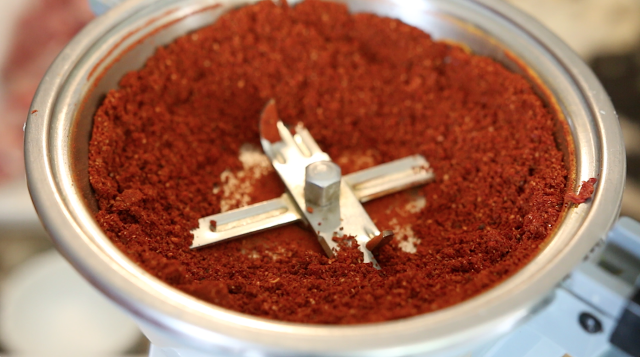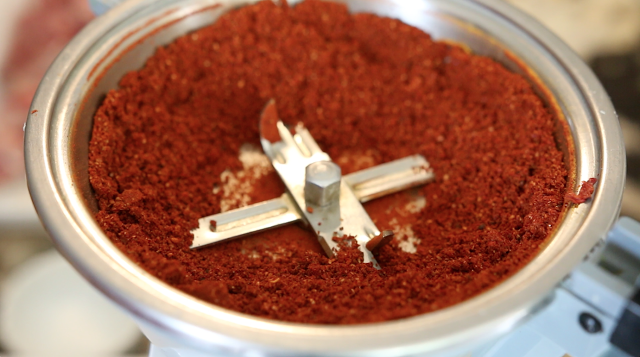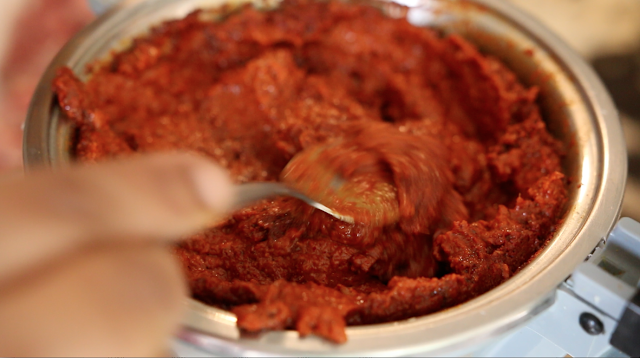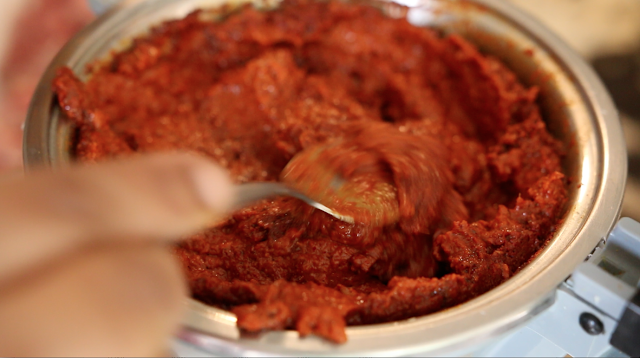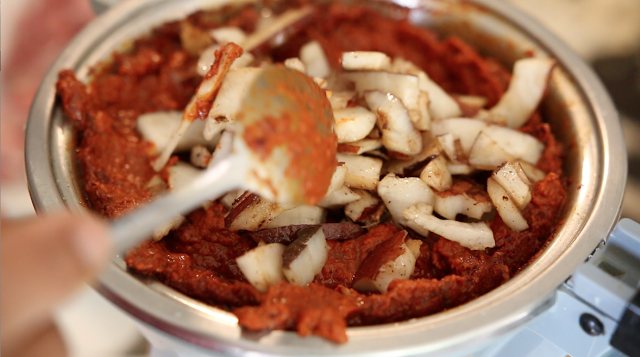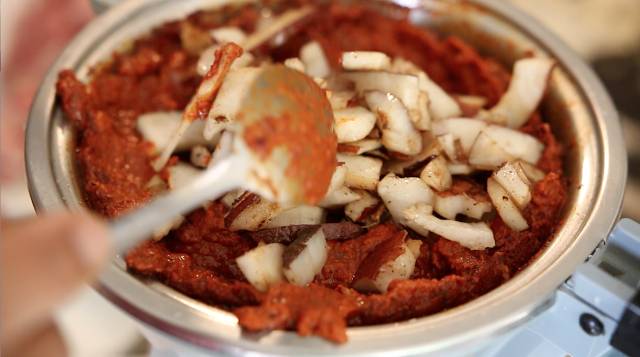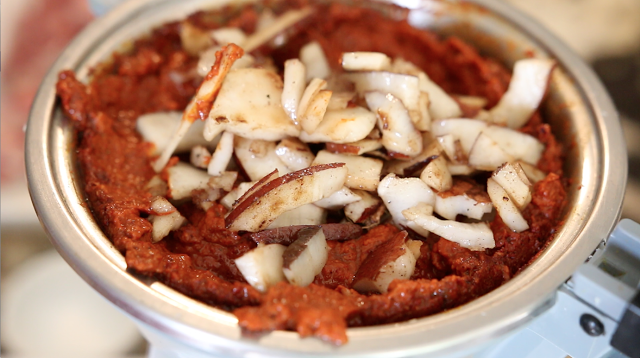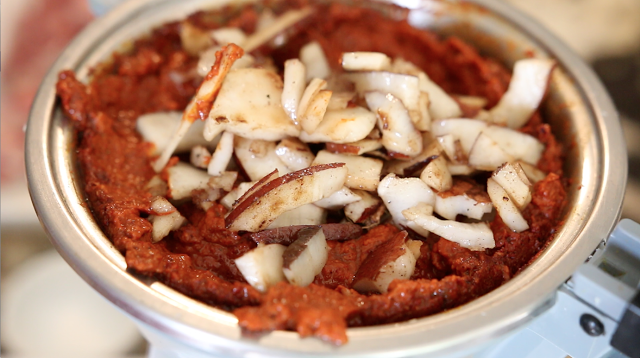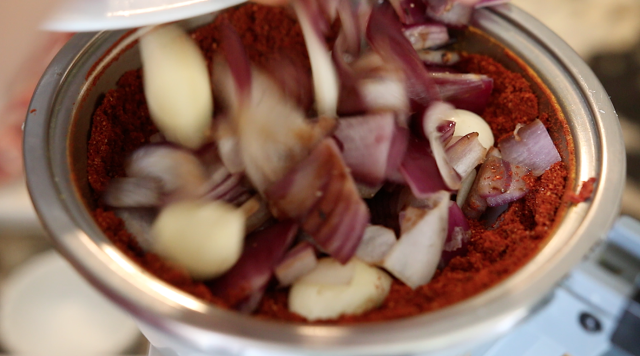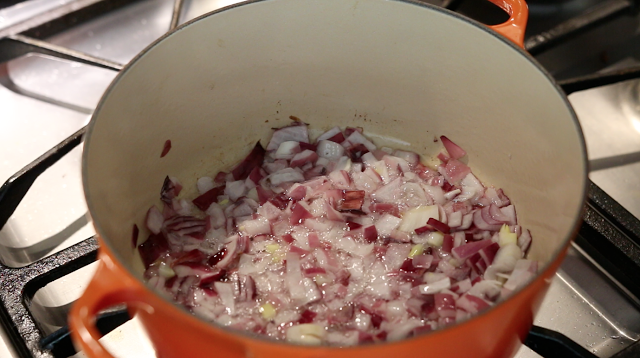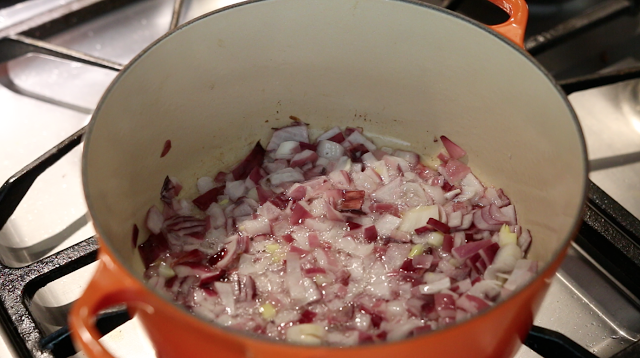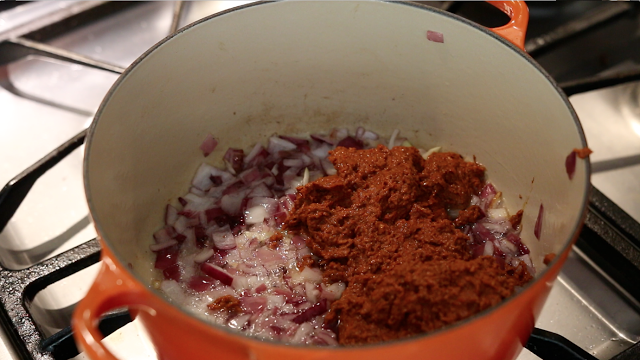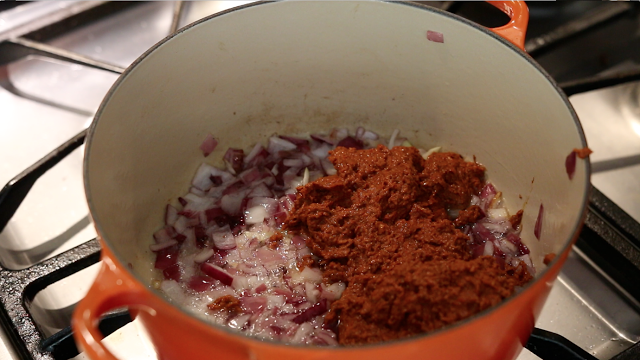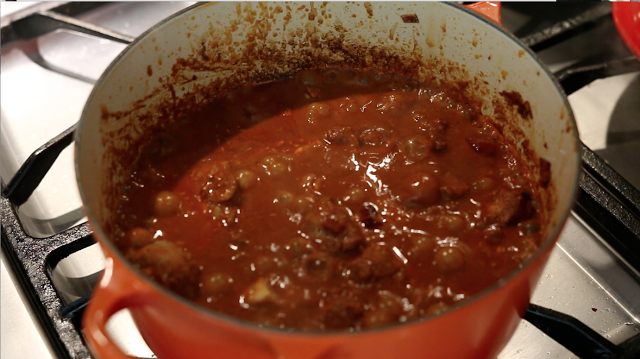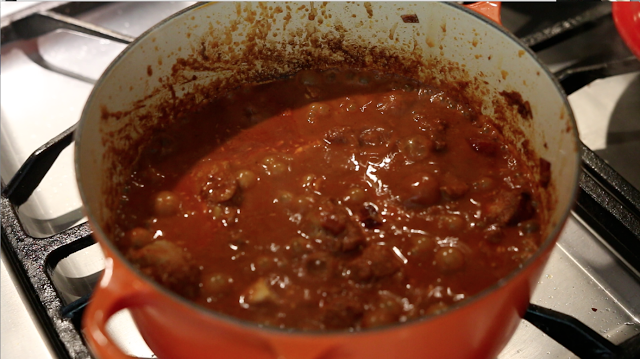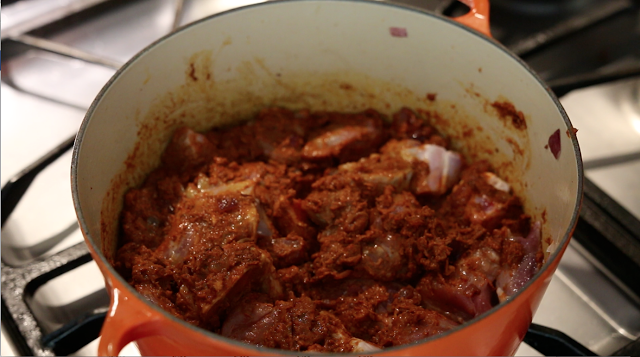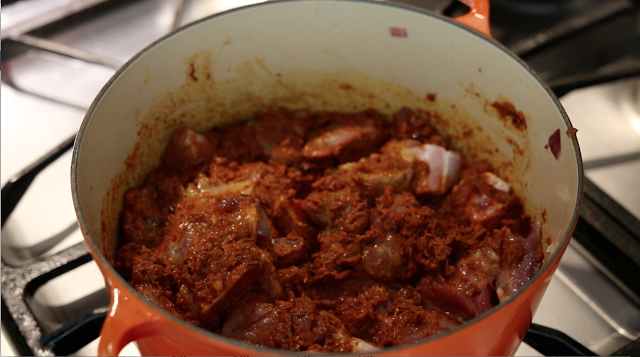 I'm using red Kashmiri chillies in this recipe, these are favoured for their distinct red colour. If unavailable, you can substitute any other kind of dried red chillies.
The Kashmiri chilli is about 0.1 oz and 3 gms in weight. I will also be removing the stem and deseeding these chillies before I roast them together with other whole spices. I'm also using frozen fresh coconut and coconut oil. Coconut oil is very healthy and very on trend.
Ingredients
Ingredients
10 red Kashmiri chillies, deseeded
1/2 teaspoon cumin seeds
1/2 teaspoon peppercorn
1/2 teaspoon fennel seed
5 cloves
2 teaspoon poppy seeds
2 tablespoon coriander seeds
1 inch cinnamon
2 cardamom
1 star anise
1/2 tsp turmeric
8 garlic cloves
1 cup coconut(can use frozen, just defrost it)
2 red onions – one coarsely chopped and one medium dice
1 tbsp tamarind soaked in water
5 tbsps coconut oil
2 pounds bone in mutton(lamb leg or shoulder)
Lemon
Salt
Instructions
Process
Marinate the mutton with some lemon juice and salt
Using a large pan, roast all of the whole spices and allow to cool
In the same pan add the onions and garlic, roast and remove to cool
Add the coconut and follow with 3 of the 5 tbsps of coconut oil, remove and cool
Using a food processor, add all the whole and dry spices together with 1/2 tsp of turmeric and grind to a fine powder
Add the onions and garlic and a little bit of water and blend
Add the coconut and the melted oil and blend
Repeat this process if required to get a smooth paste
In a deep sauté pan or casserole, add two tbsps of coconut oil and sauté the second onion cut in a medium dice
Add the spice paste or masala and fry for a minute
Add the mutton
Add some water to the food processor to free all the stuck on paste and add to the spice paste together with the soaked tamarind
Cook for 40 mins covered, stirring frequently to prevent burning, add salt, a pinch of sugar and water as required
Before serving, squeeze some lemon juice over the Xacuti to enhance the flavour!
https://kravingsfoodadventures.com/mutton-xacuti/