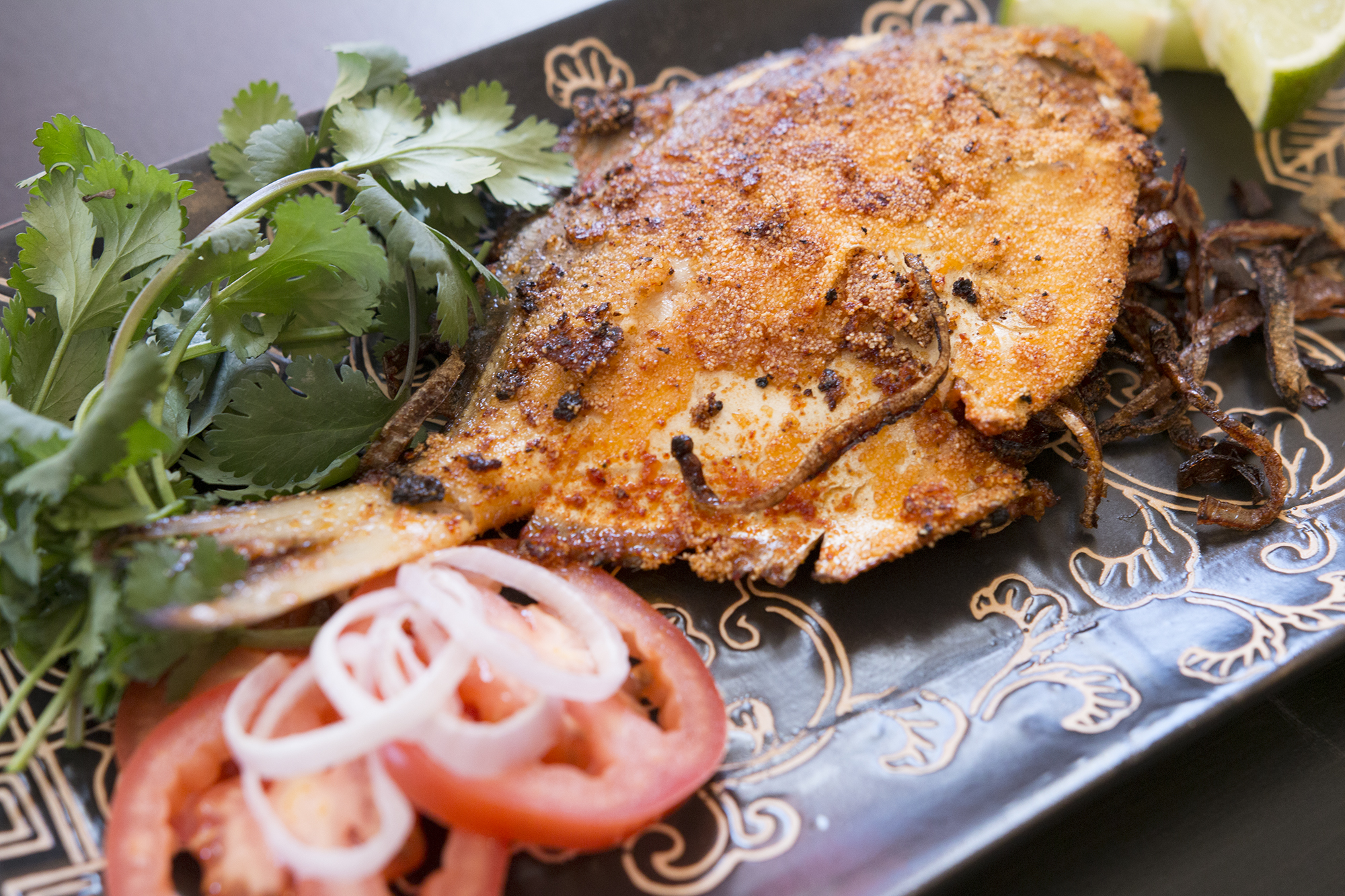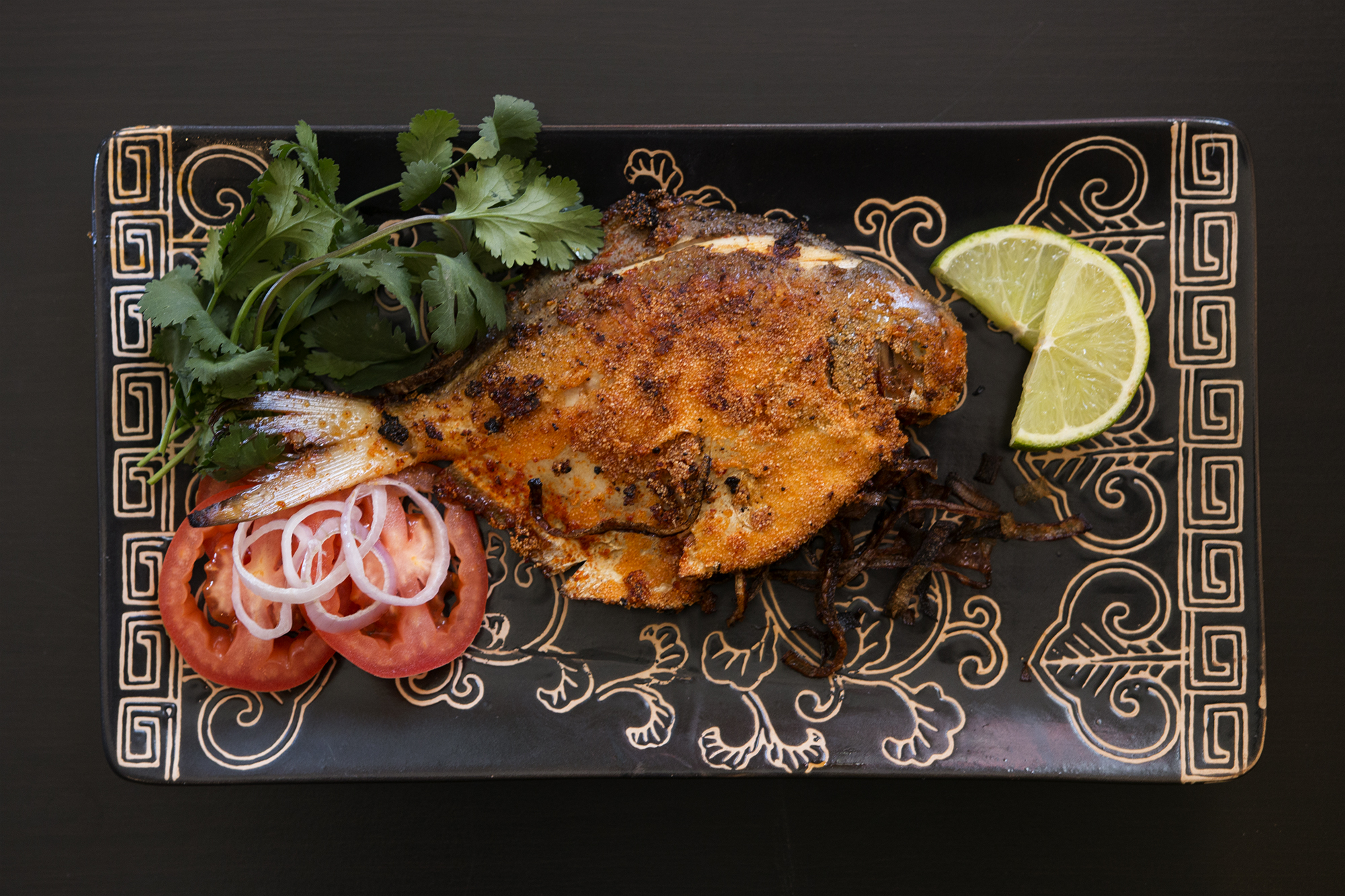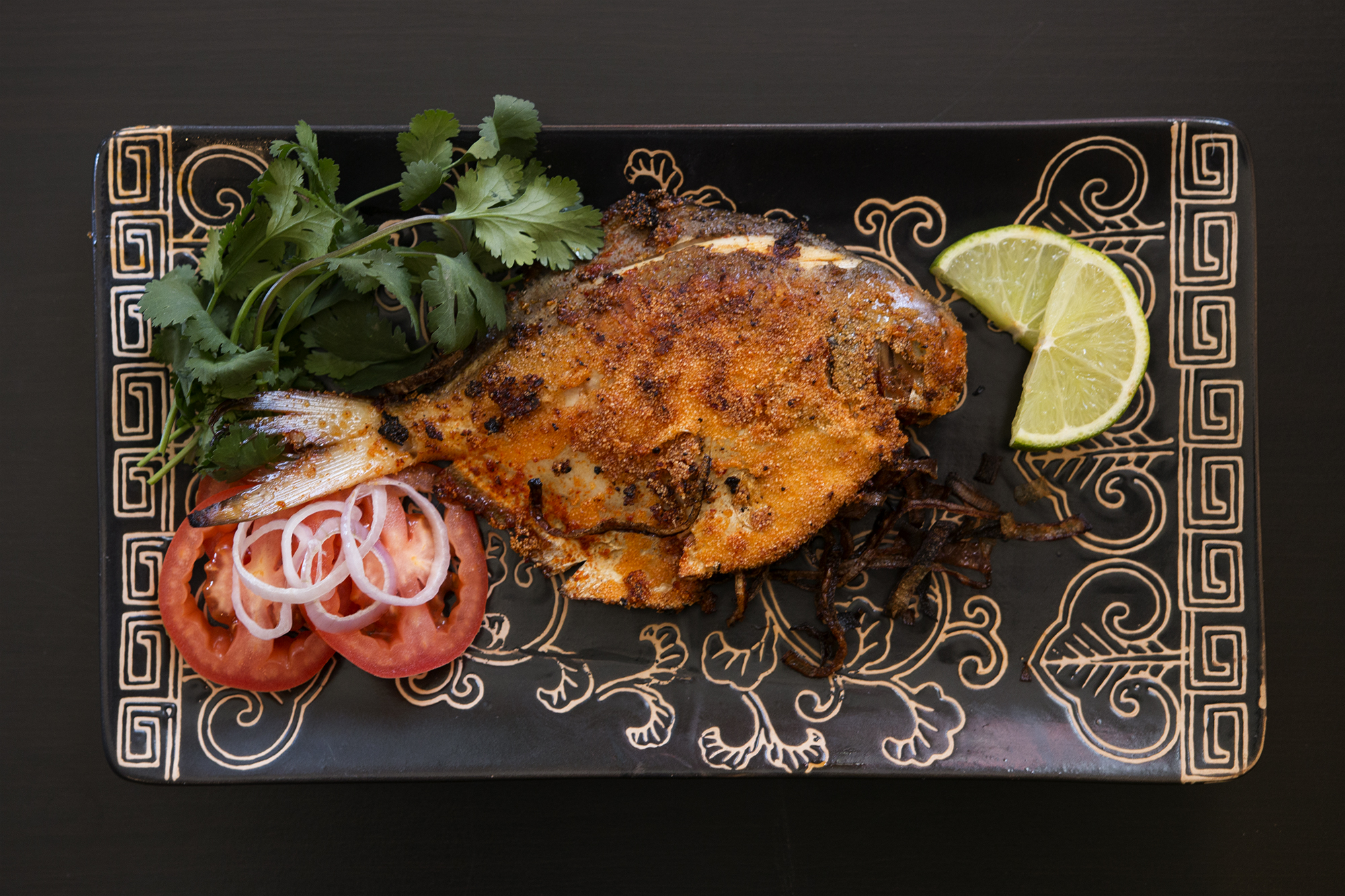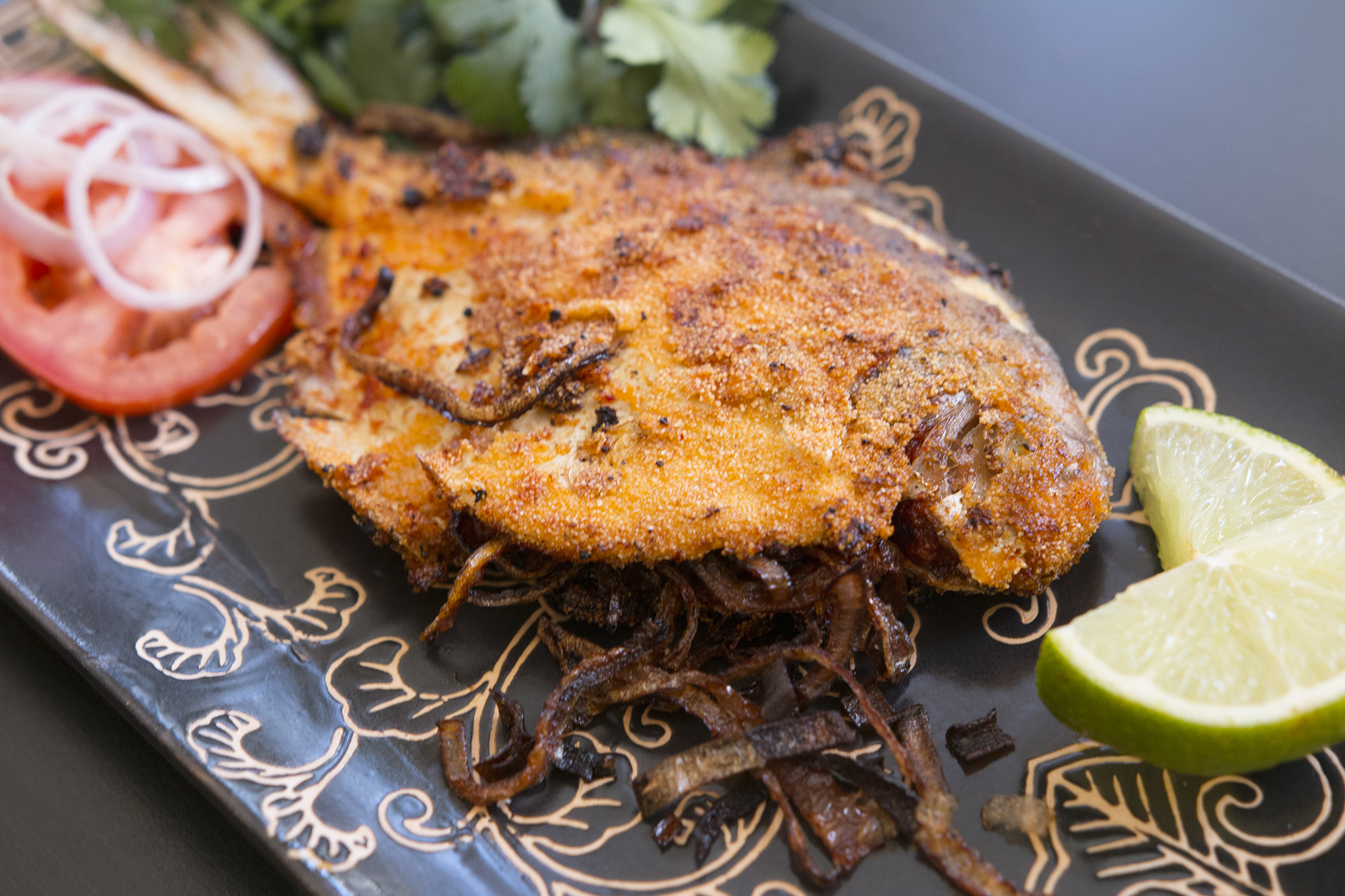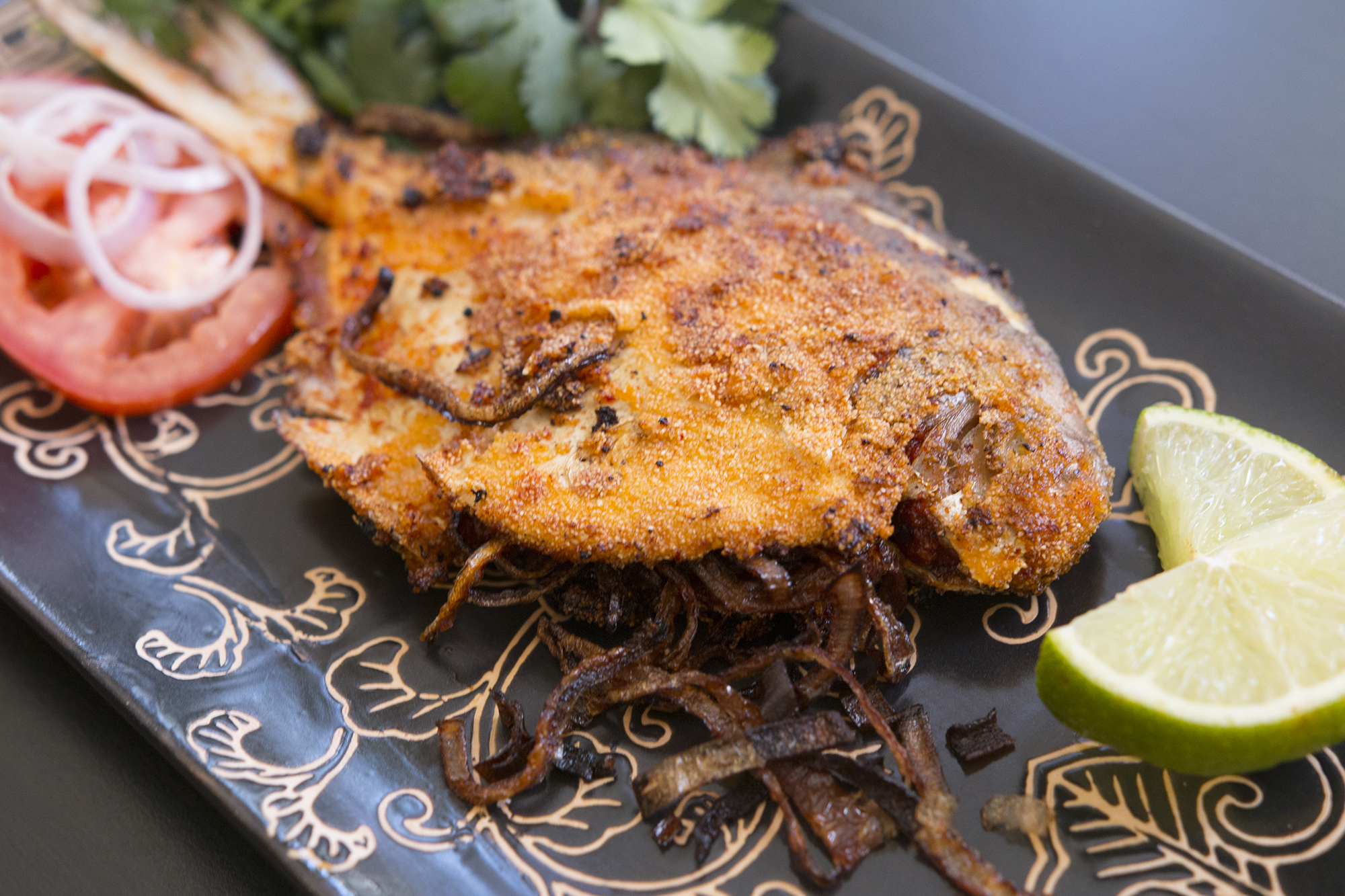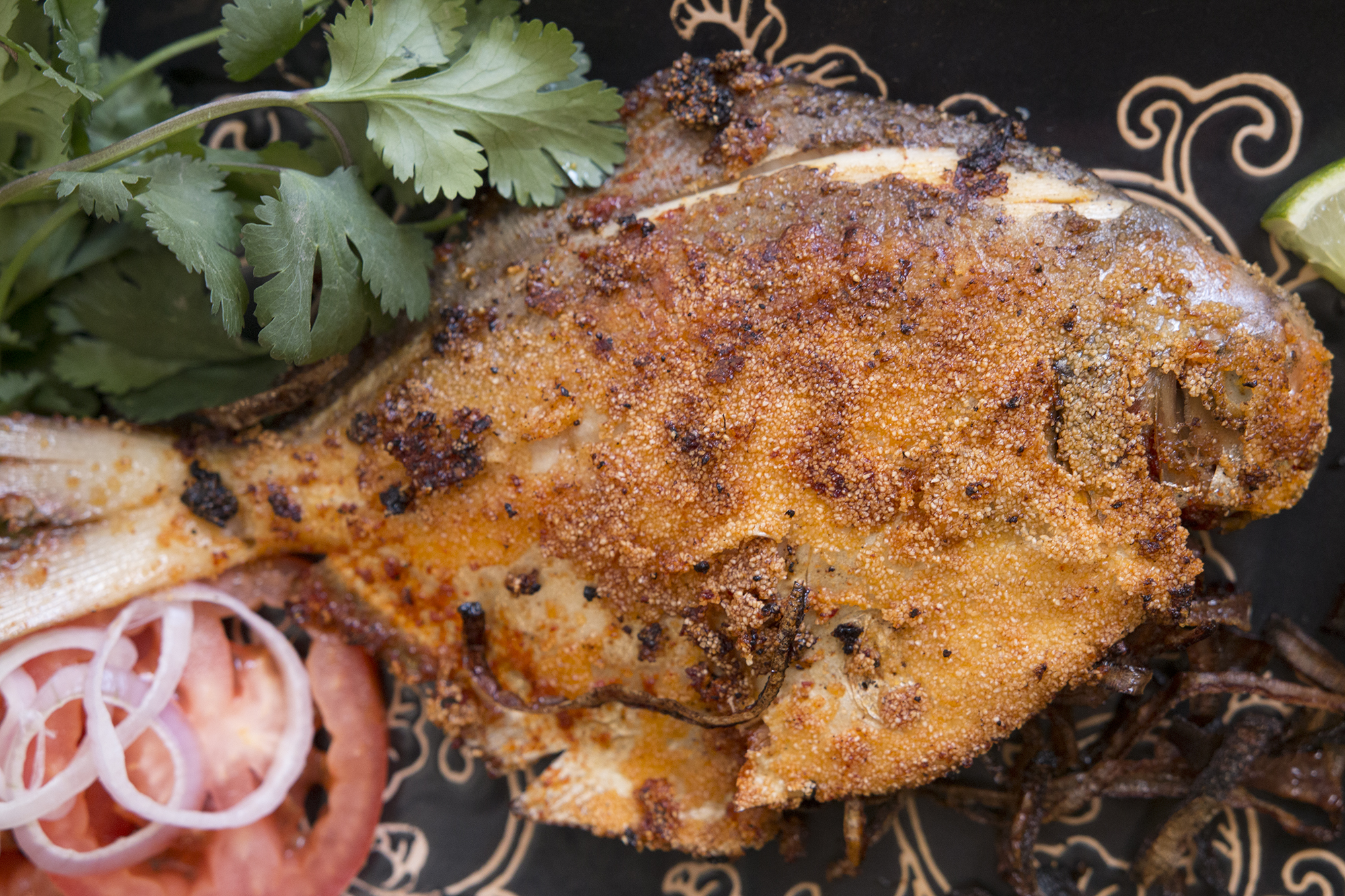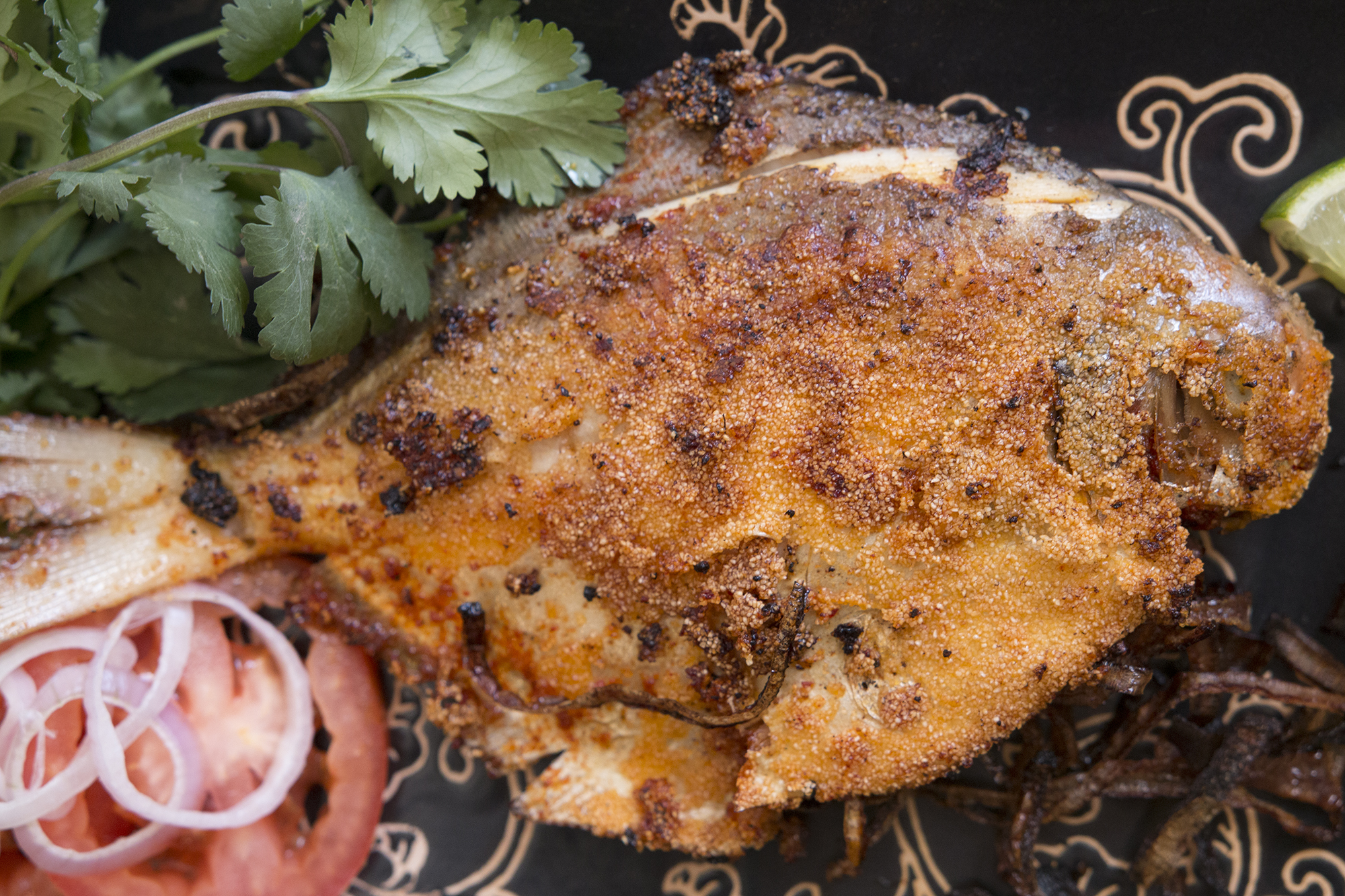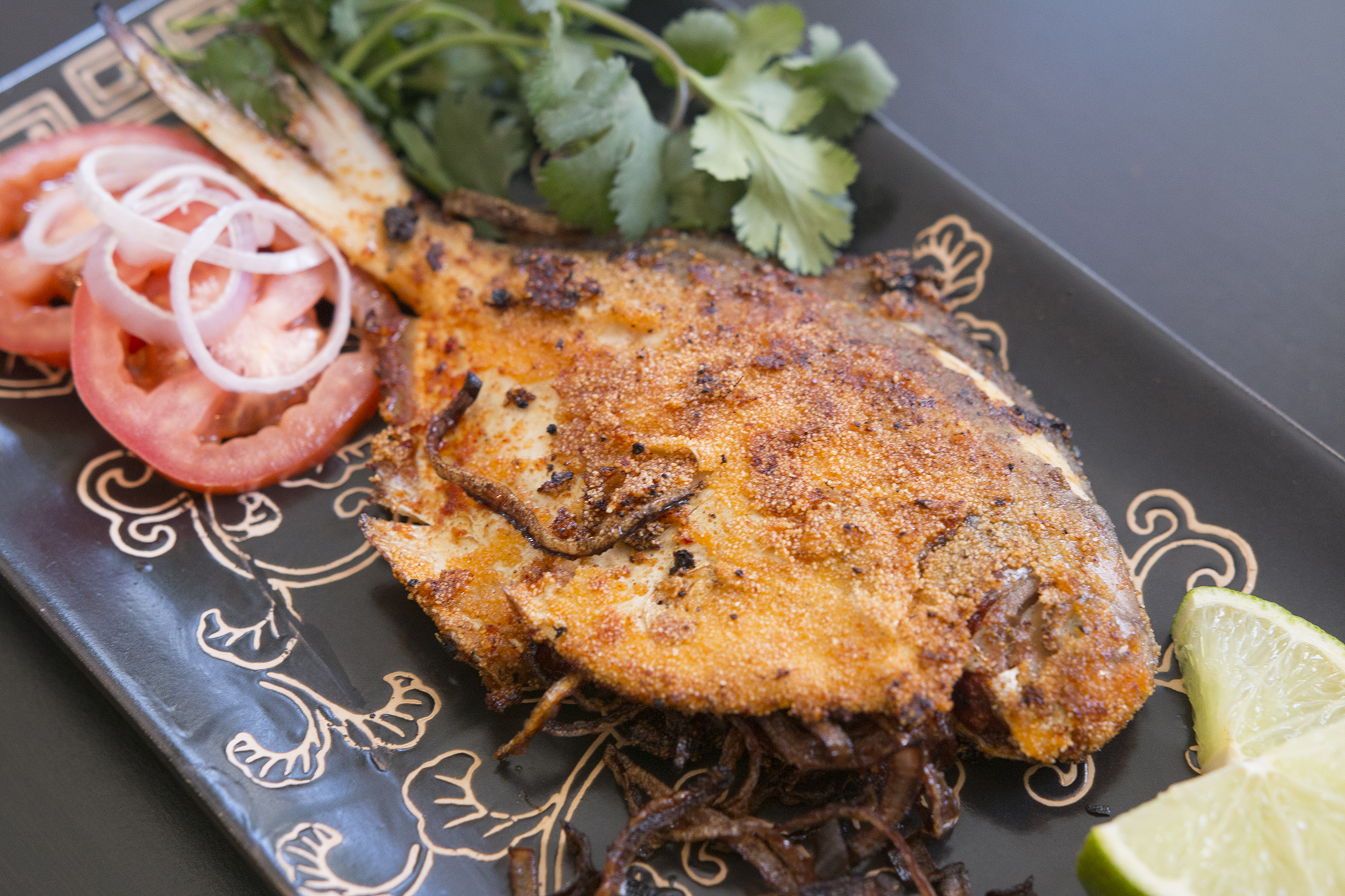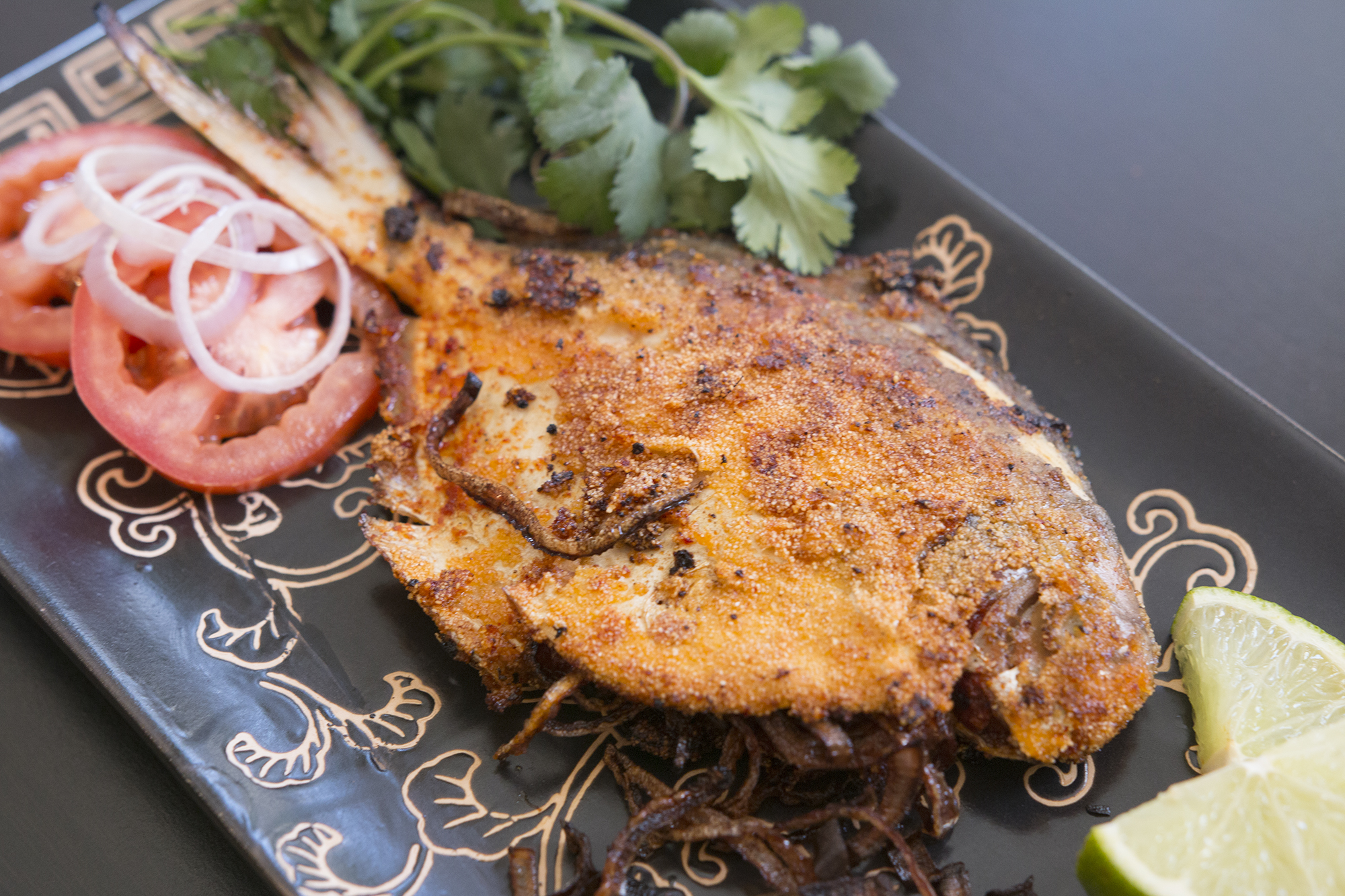 When you think about a Goan fried fish, visions of perfectly crispy fried fish in a red masala paste come to mind, and this recipe for Pomfret Rechad or Pomfret Rechado does not disappoint!. The name Rechado is derived from"recheio" is a Portuguese word referring to a stuffing and typically this recipe is made by stuffing a fish with this luscious spice paste. This can also be used to marinate fish steaks and makes a wonderful shrimp or seafood chilly fry.
This spice blend is made from dried chillies, spices, fried onions and vinegar. As you may know, I am an admin and member of the Traditional Goan Foodies and before I settled on a recipe I could share with you I took a lot of suggestions and tips from our members that share their authentic recipes from their kitchens. In my opinion, these are the experts of authentic Goan cuisine. My mom does not have a documented Rechad recipe, or not one that I could find anyway, so I had to build this based on member suggestions and my memory of it's taste.
I can't remember if my mom used friend onions in the mix, but it seems to make a lot of sense as it provides depth of flavour for the stuffing. Typically Goan vinegar is used in this recipe, it's not easy to find, and I like to use a 50% 50% blend of Coconut Vinegar and Red Wine Vinegar as a good substitute. Typically the paste is made with a combination of Kashmiri chillies that aren't very spicy and something that is spicier like Byadgi chillies, but I'm just going to use 30 Kashmiri chillies. I also like to clean the chillies and take the seeds out, some members advised against this as Kashmiri chillies aren't very spicy and they rely on the seeds for the heat, but I do believe that keeping the seeds in reduce the impact of the red colour, so out they come!
In the recipe printed below, start with the dry ingredients, and then add the wet ingredients and grind to a smooth paste. I've got some beautiful white Pomfret, also called Pamplet in India but you can use any fish of your choice. Although not traditional, I prefer the deboned fillets. This recipe is super easy to follow.
[youtube-subscriber nickname=kravingsblog]

Pomfret Rechead – Stuffed Fish
Ingredients
30 Kashmiri Chillies - I like to deseed them
2 tsps Cumin seeds
2 tsps Peppercorns
20 Cloves
3 inch stick Cinnamon
1 tsp Turmeric powder
3 tbsps Jaggery
1 tsp coarsecsalt
1 tsp Tamarind soaked in 2 tsps of hot water
16 cloves Garlic
3 inch piece of Ginger
1/2 cup Fried Onions
1 cup Vinegar(I use 1/2 coconut and 1/2 Red Wine Vinegar)
Pomfrets or any other fish
Salt
Lemon juice
Additional fried onions for stufing
Semolina
Instructions
Make the paste by first grinding the dry ingredients, followed by the wet ingredients
Slit the fish, cleaning out all the organs, and marinate with salt and lemon juice for 10 mins
Add some of the masala in the slit of the fish and also add some fried onions
Add masala all over the fish
Dredge in semolina and shallow fry till cooked and the skin is crispy
https://kravingsfoodadventures.com/pomfret-rechead-stuffed-fish/