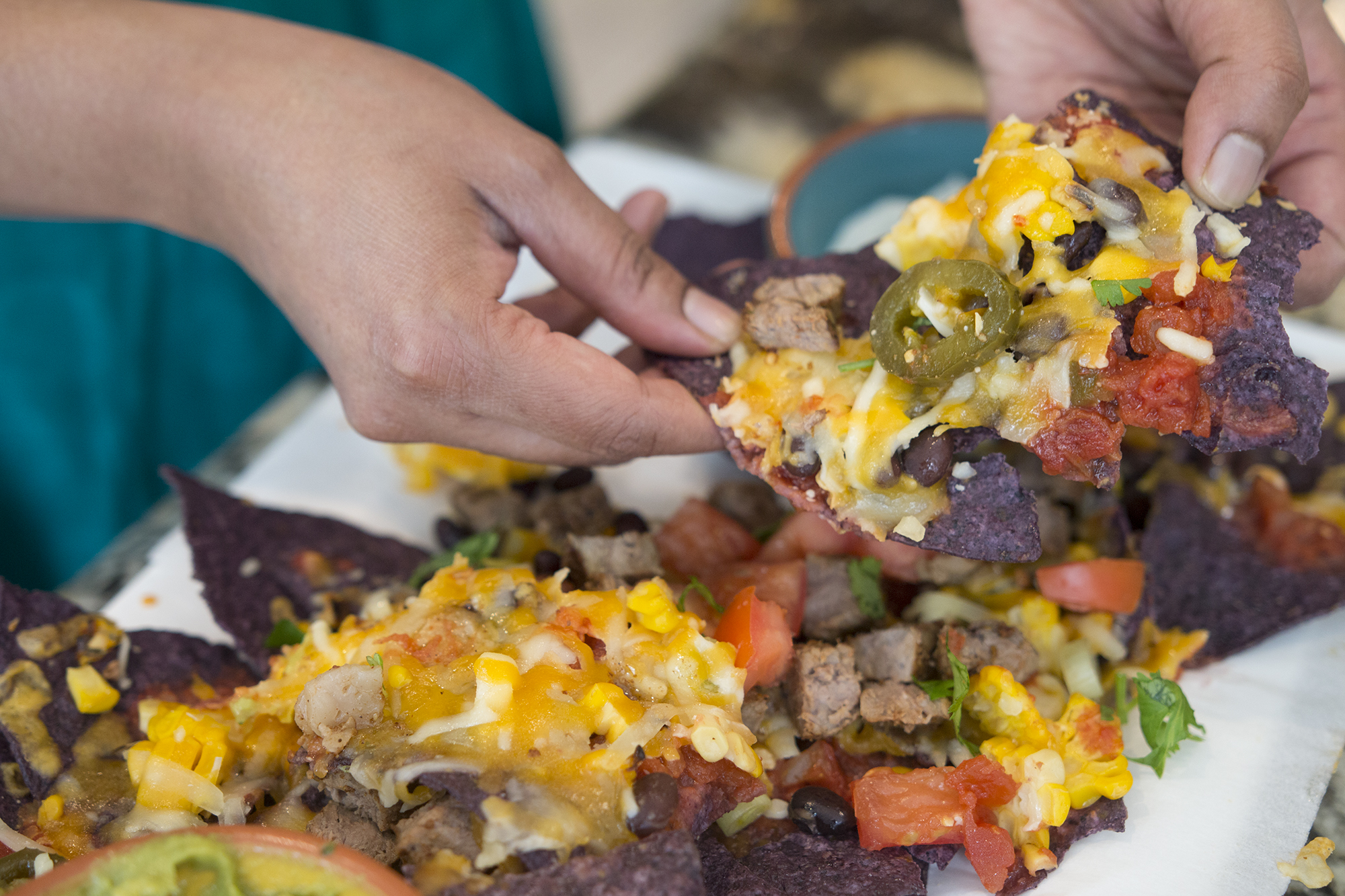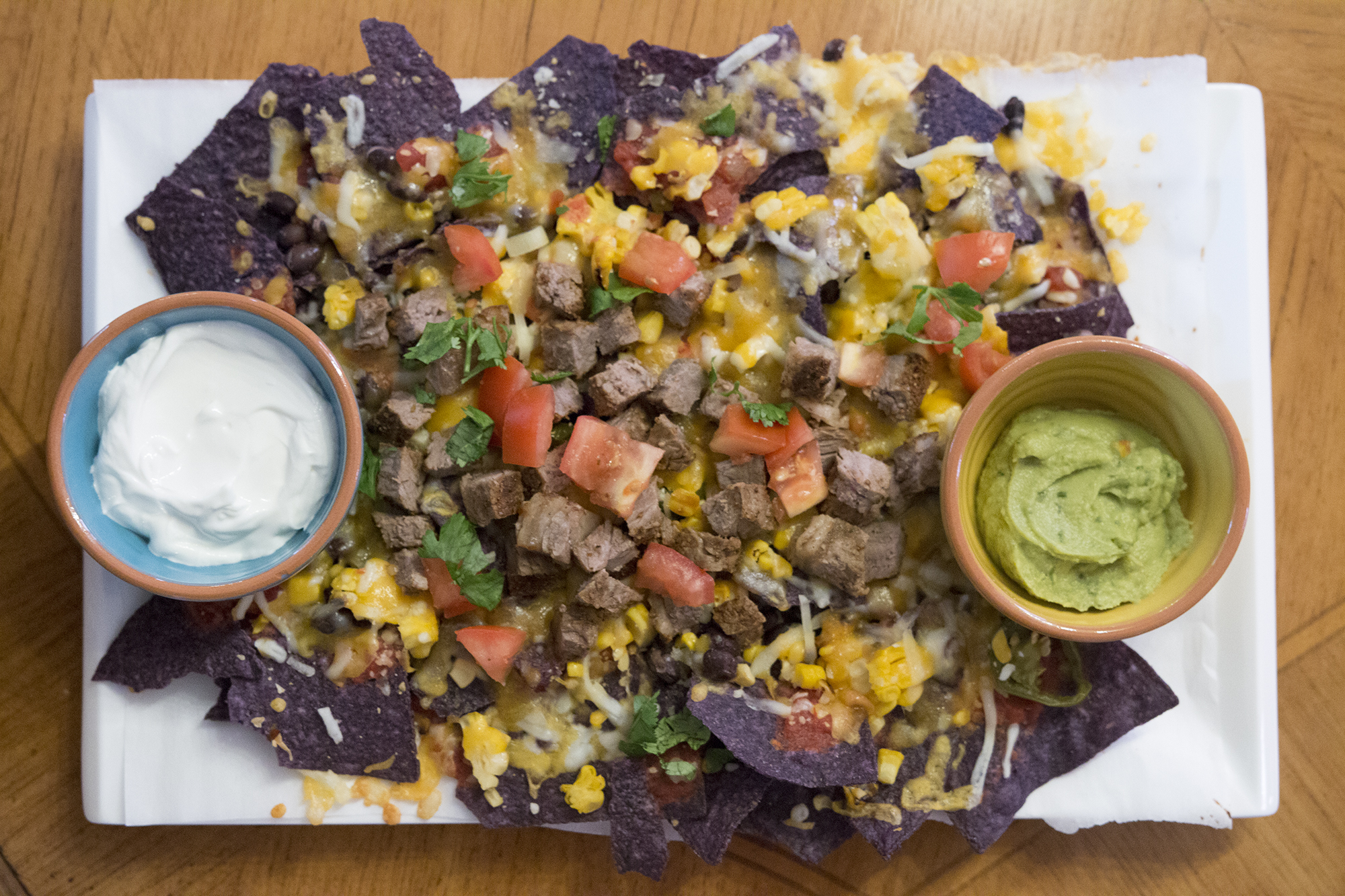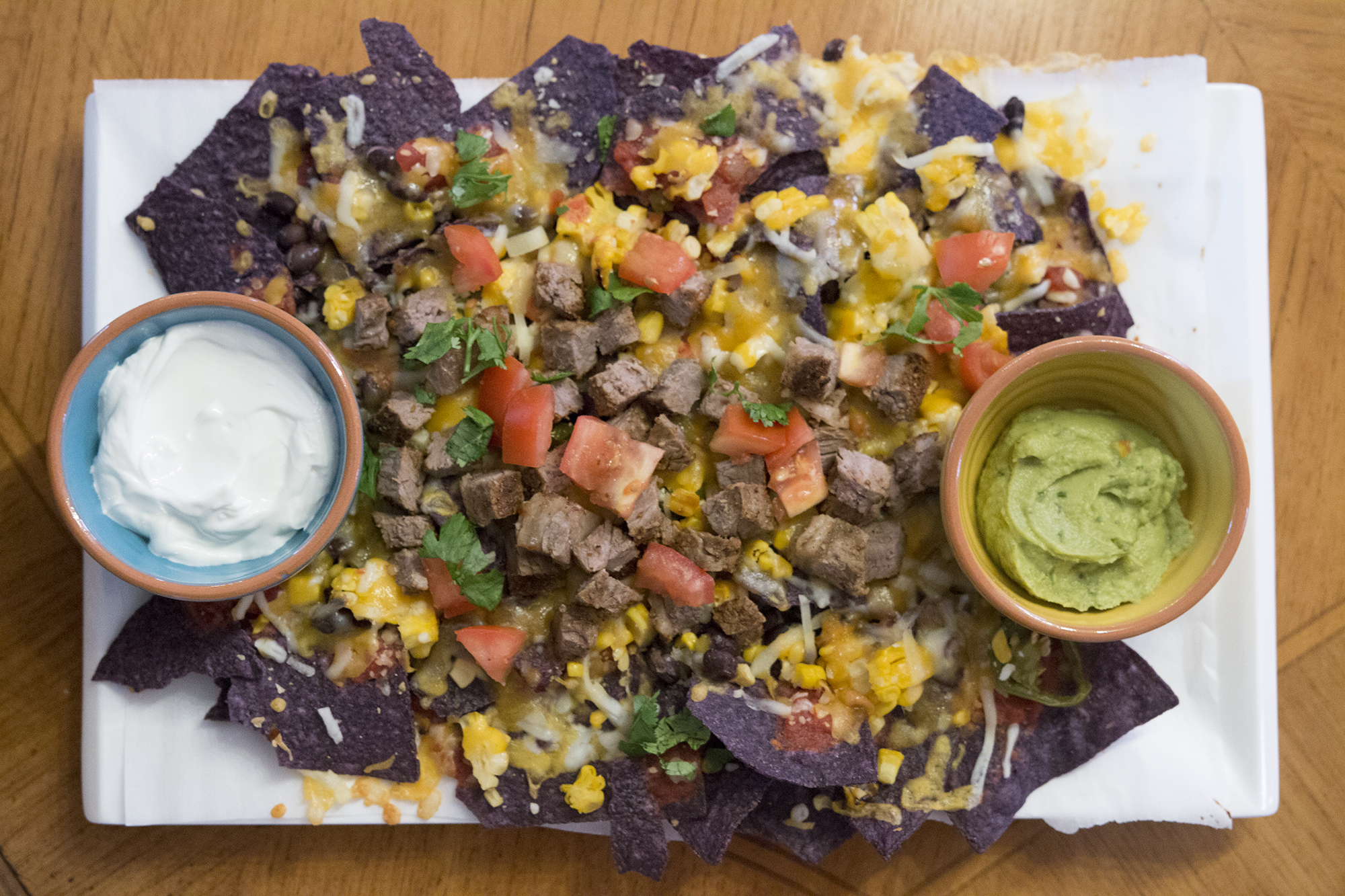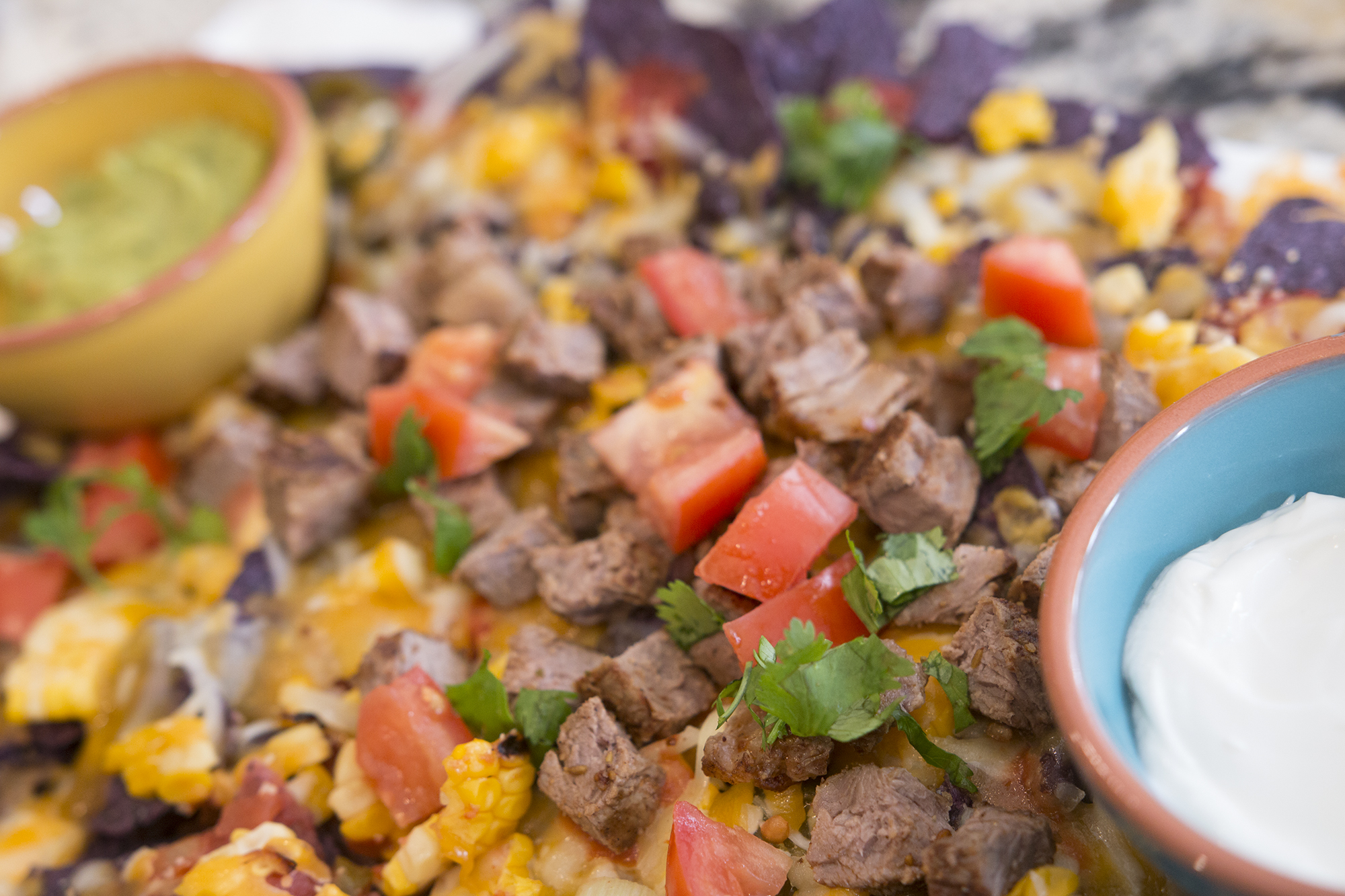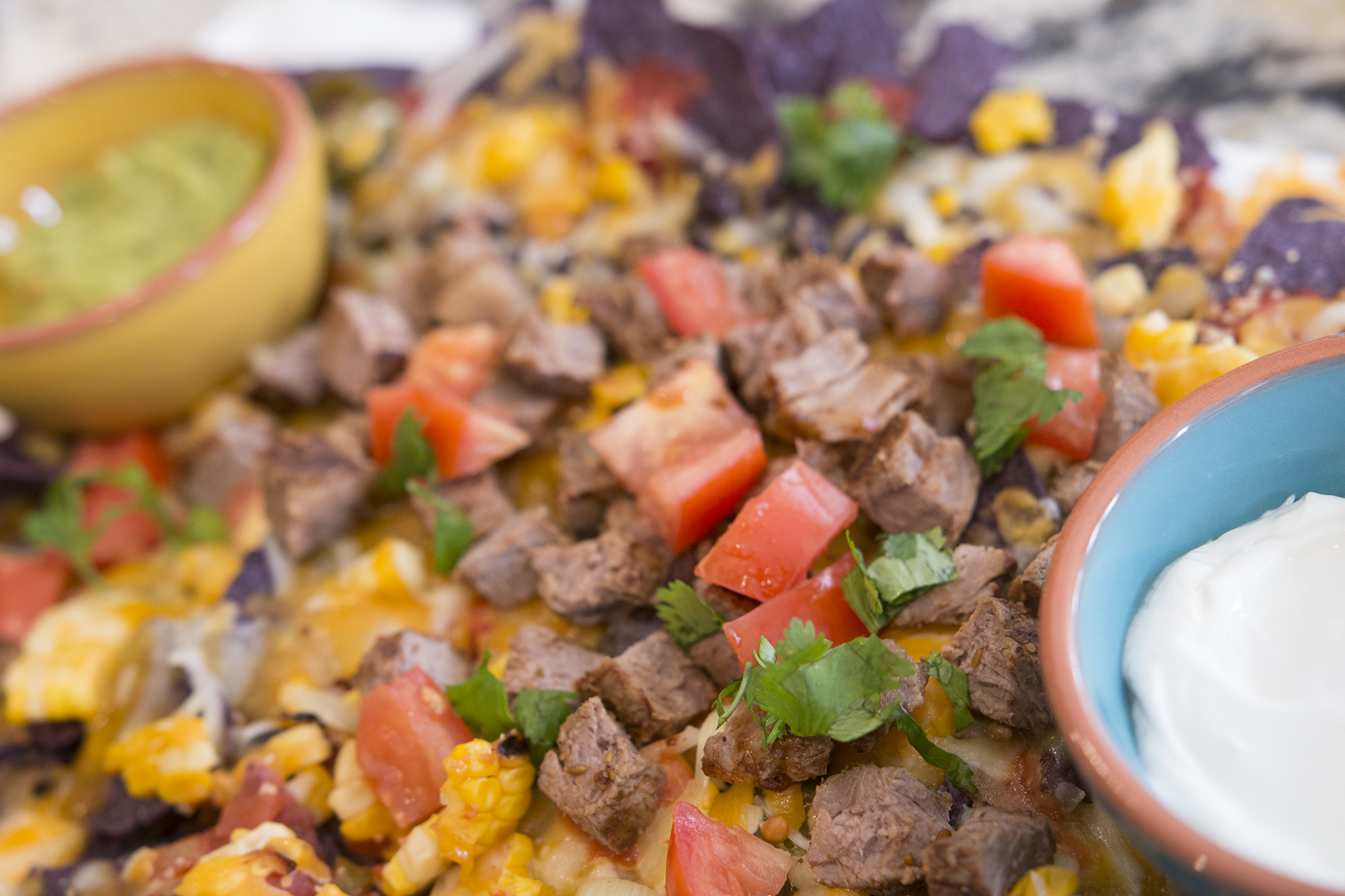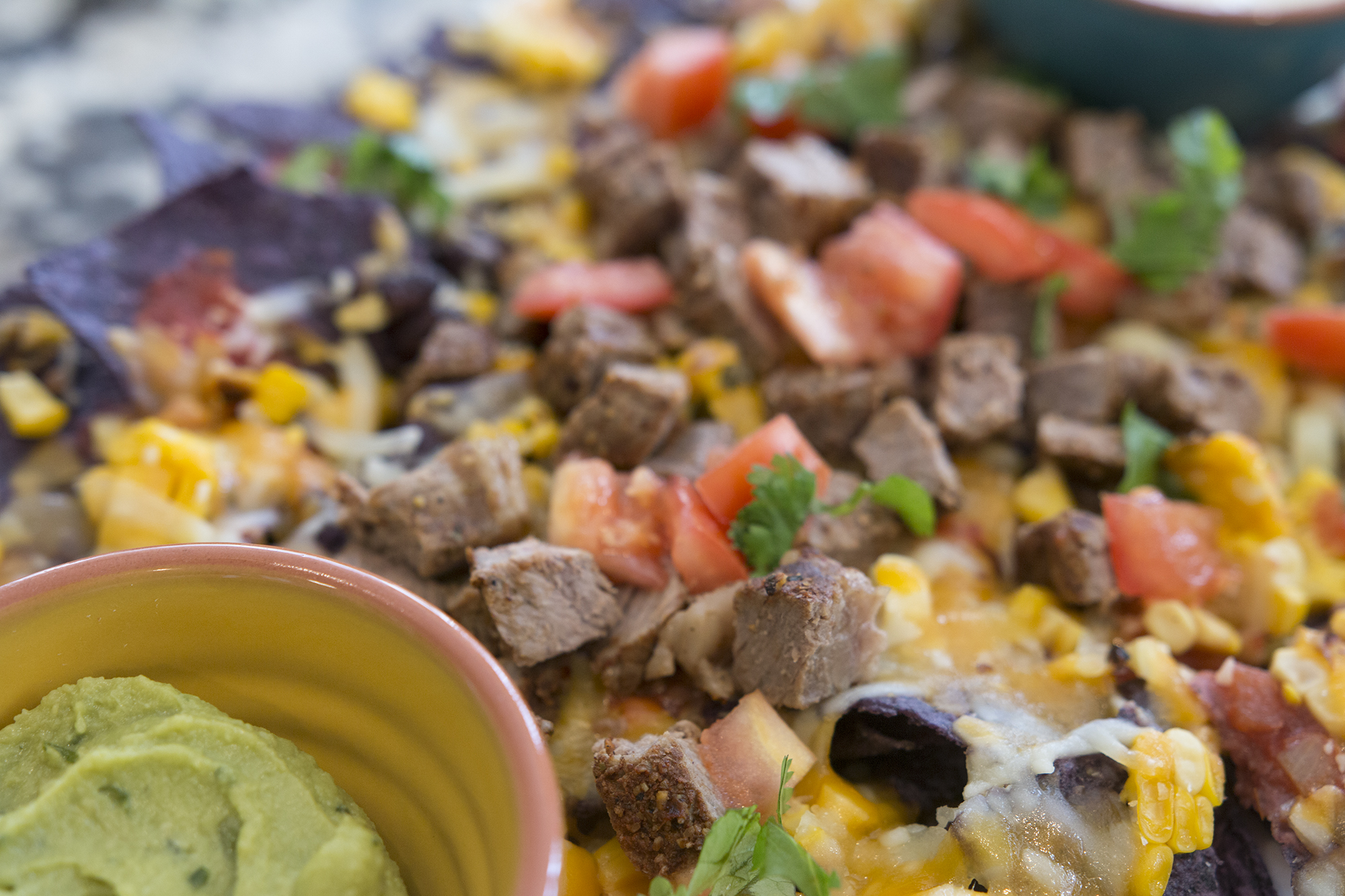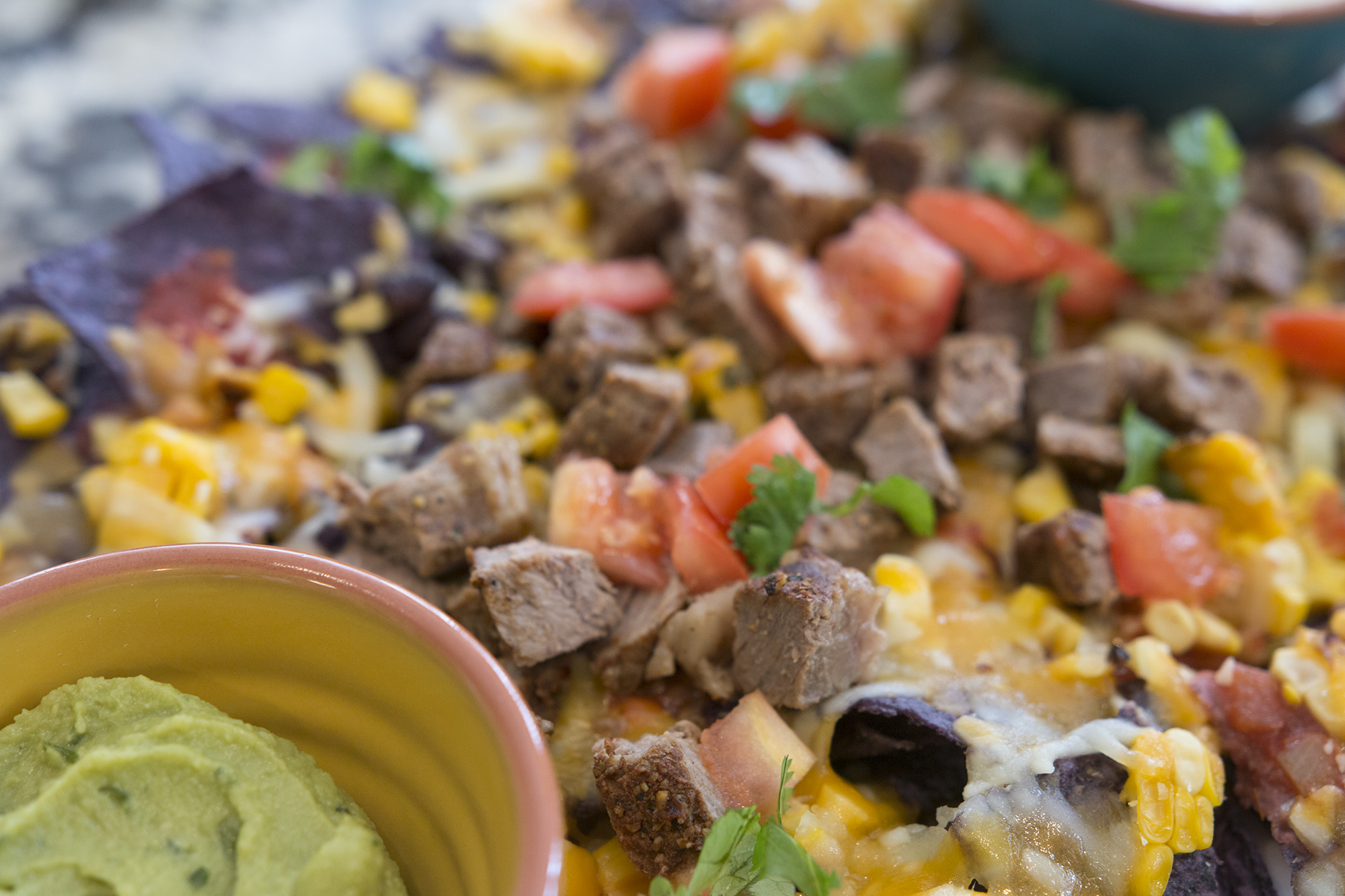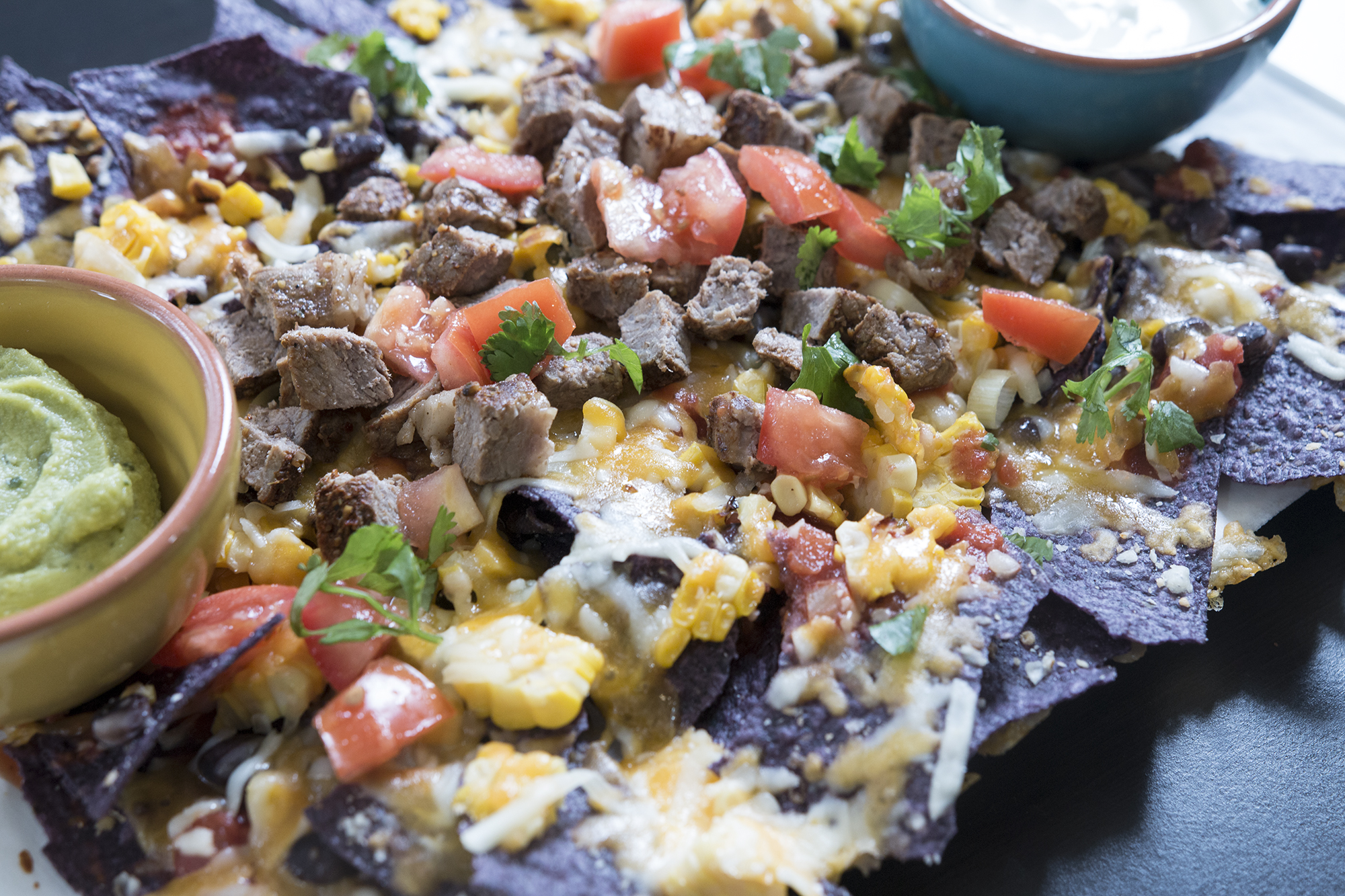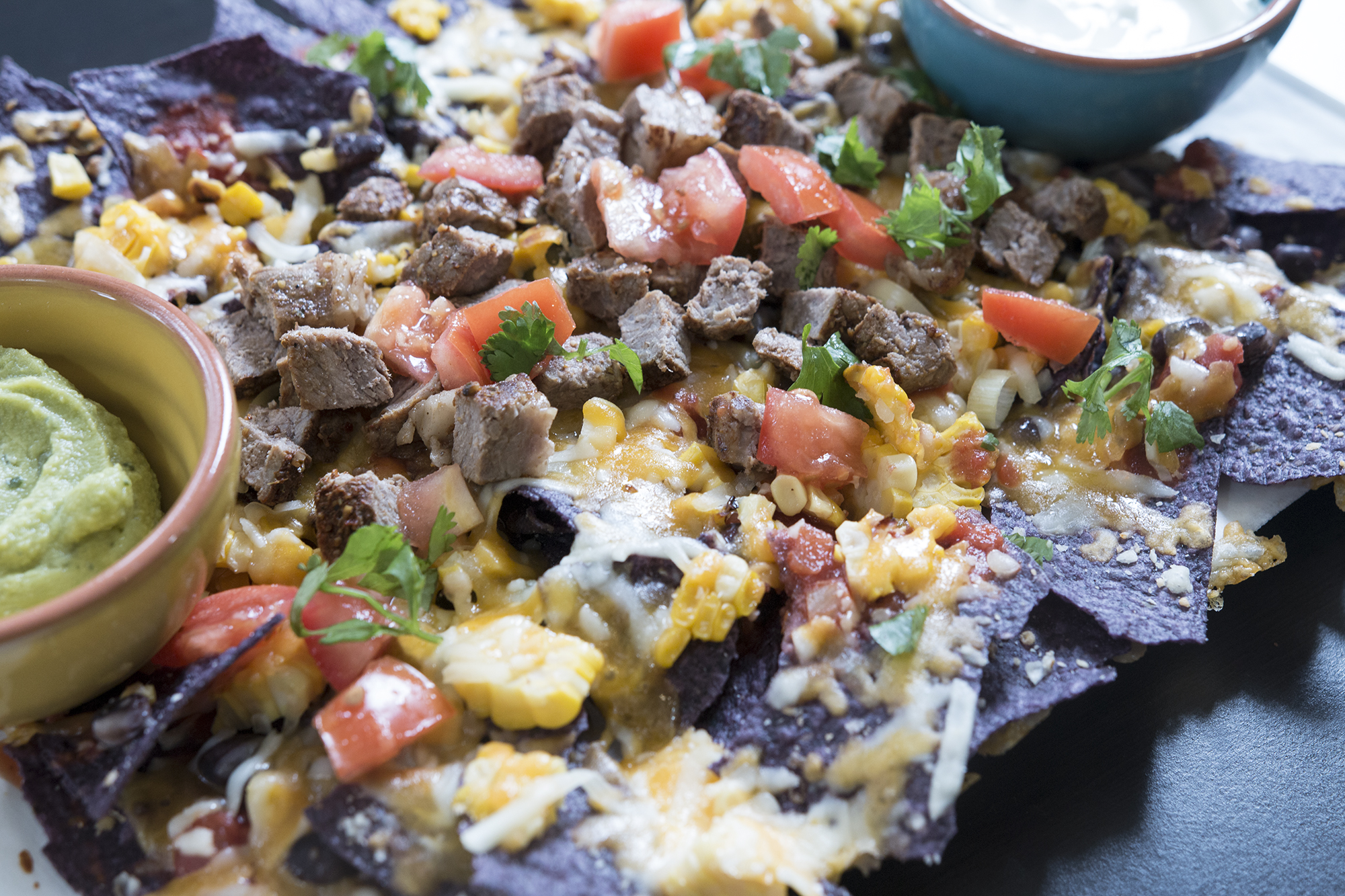 Yeehaw! Saddle up for a wild ride! These Nachos are studded with Beans, Jalapenos. Corn and Salsa, smothered with Cheese and topped with Cowboy approved Steak, Tomatoes and Cilantro.
When it comes to Nachos, this aint my first rodeo, but we're going to be turning up the awesome on your run of the mill Nachos and going to be making Cowboy Nachos. These Nachos are studded with Cowboy approved chunks of steak, corn and black beans and served with a side of Guac and sour cream. This platter screams Party, it's perfect for game night and is always Wanted, dead or alive!
My Taco spce recipe is super special. This delicious spice recipe is simple to put together and keeps forever in your pantry. Taco Spice Recipe
Here's a tip for you – cut out a piece of parchment paper the size of your serving dish, this makes it super easy to slide off the oven tray and onto your serving platter. Start with a single layer of Tortilla chips, if you're like me, you hate getting the chip stacked in the middle that didn't get any of the fixings. Adding a single layer, ensures that every bite is going to be oozy, gooey and delicious. Follow the recipe below, bake, top with steak and enjoy!
[youtube-subscriber nickname=kravingsblog]
Ingredients
10 oz Angus Steak
2 - 3 tbsps Taco spice
4 oz/120 gms Tortilla chips
1/4 cup Salsa
1/4 cup Black beans
6-8 Jalapeno slices
1/4 cup Corn
1-2 cups Tex Mex Cheese
1/2 cup diced tomatoes
Coriander
Instructions
Marinate the steak with the dry rub
Cook till Medium/Well or to your preference and leave to rest
Layer the chips, salsa, beans, jalapenos, corn & cheese and bake at 350 till the cheese is melted
Cube the steak and add over the nachos followed by fresh tomato and coriander
https://kravingsfoodadventures.com/cowboy-nachos/