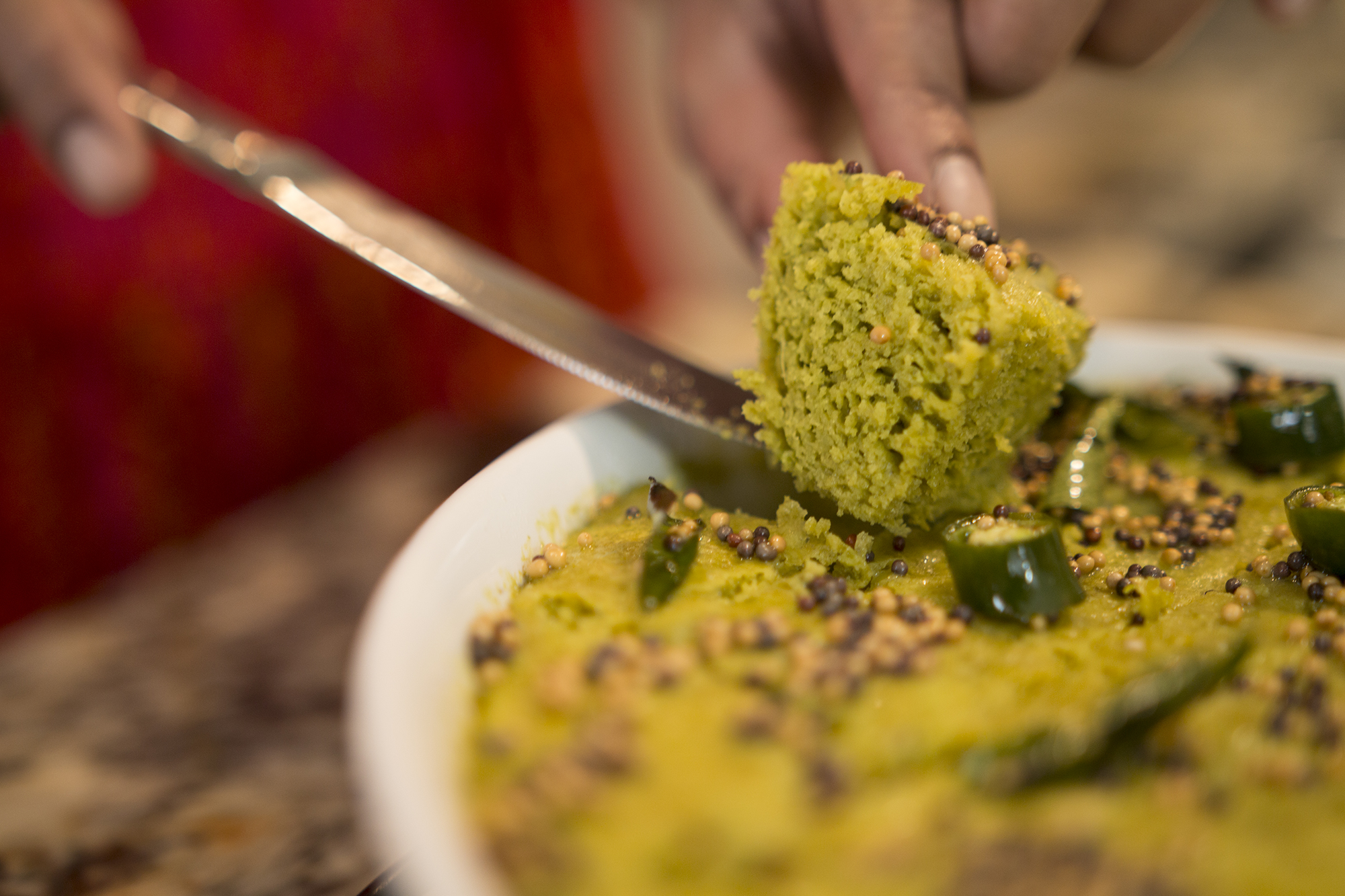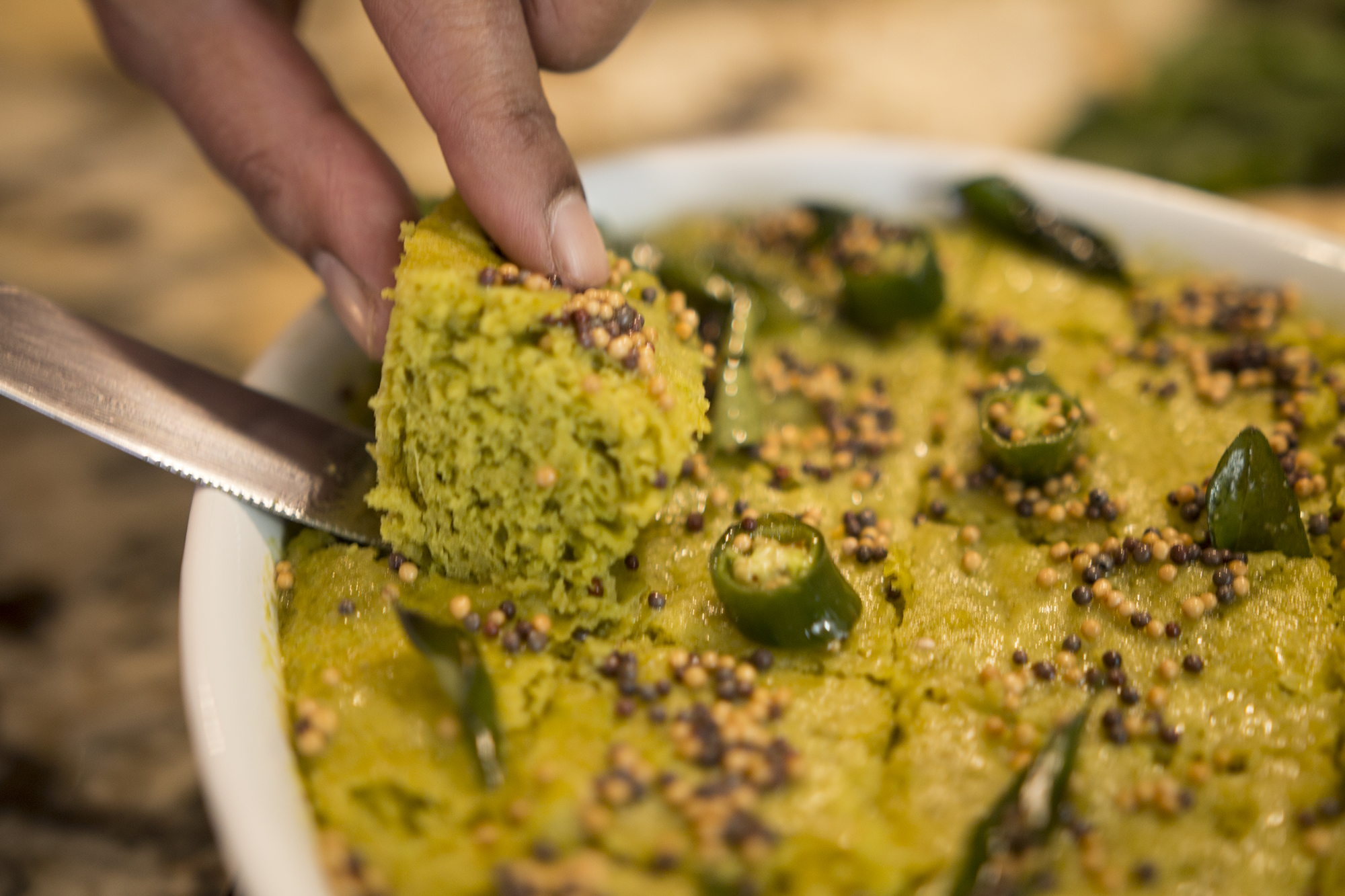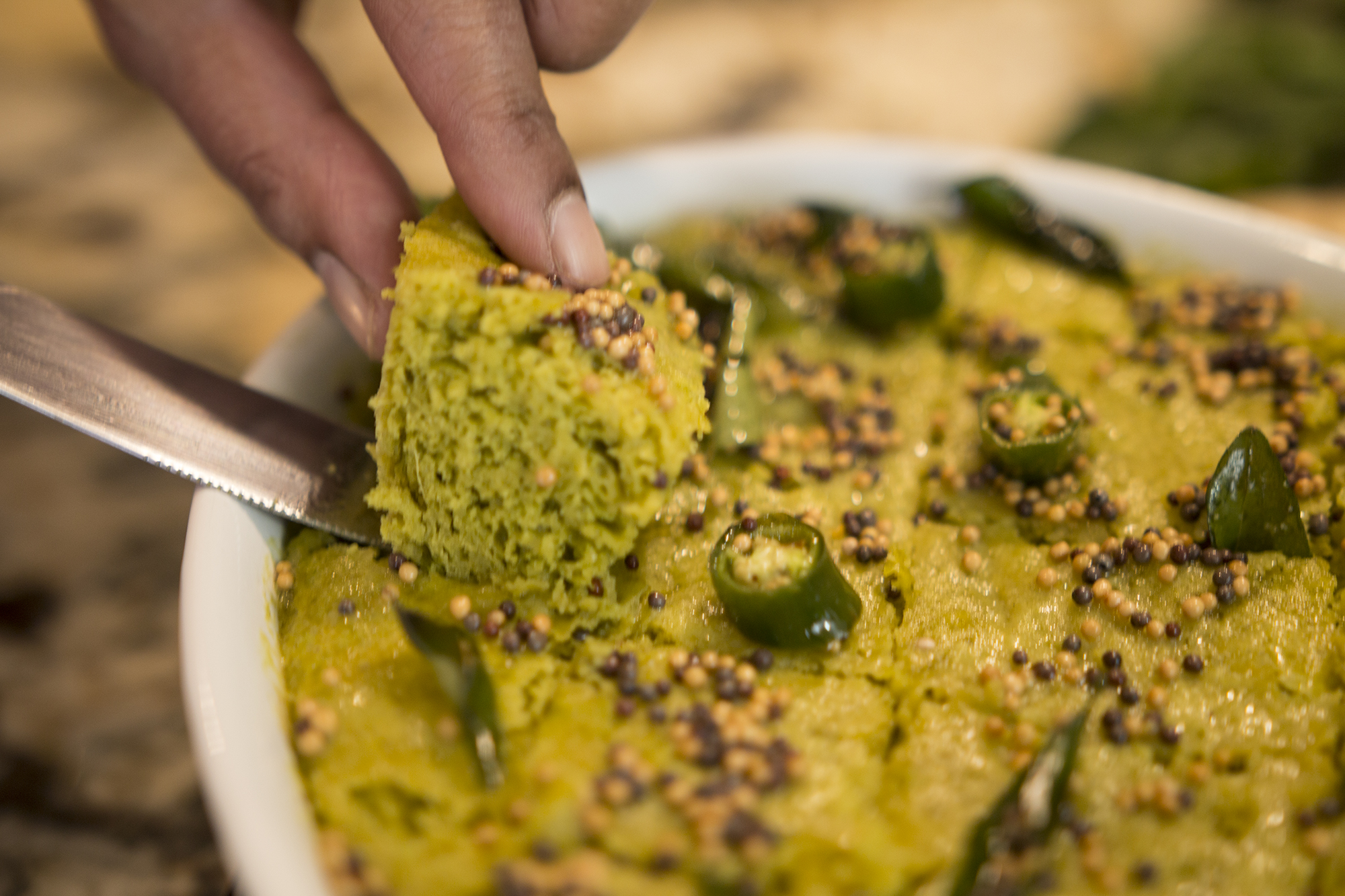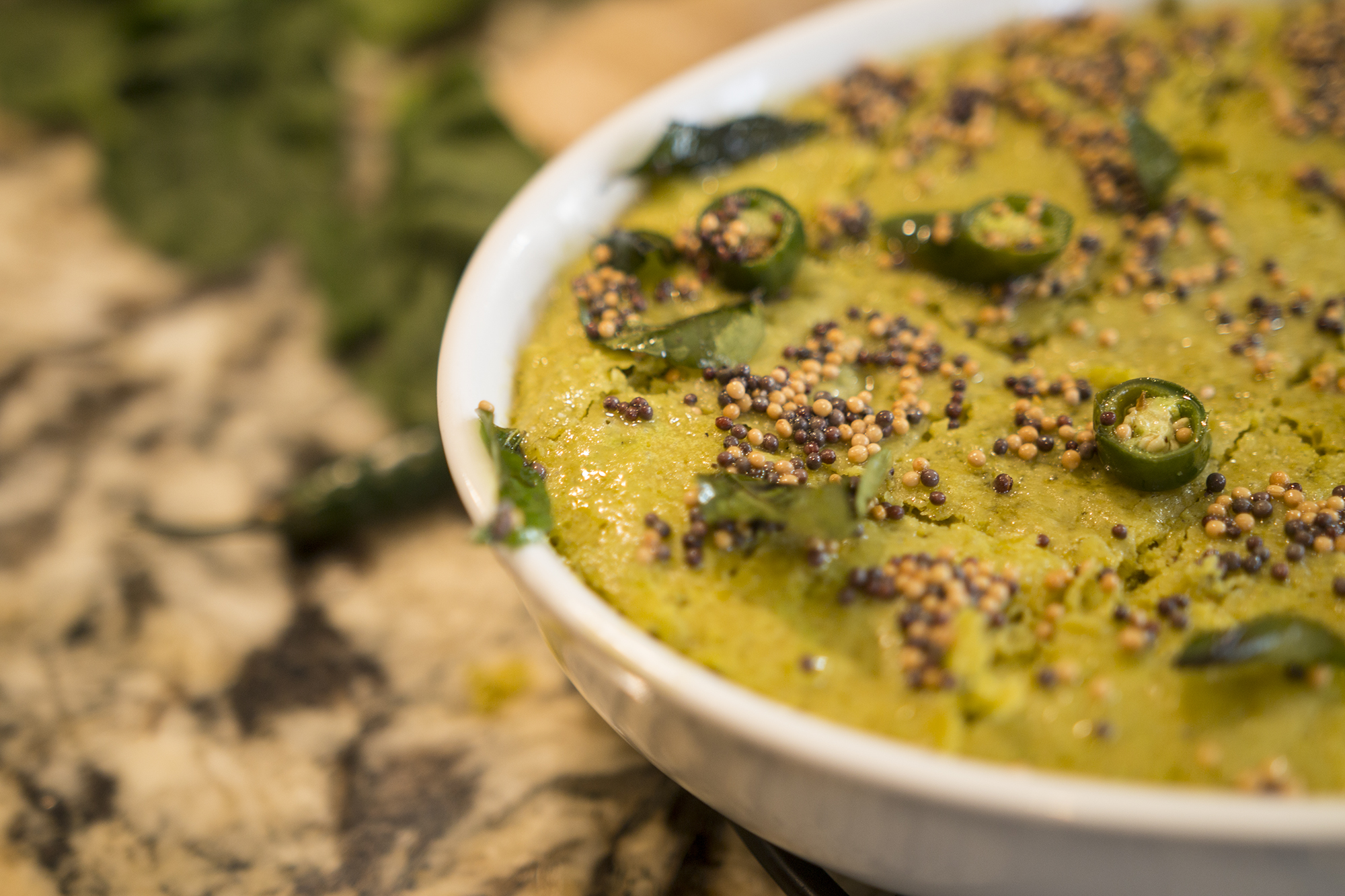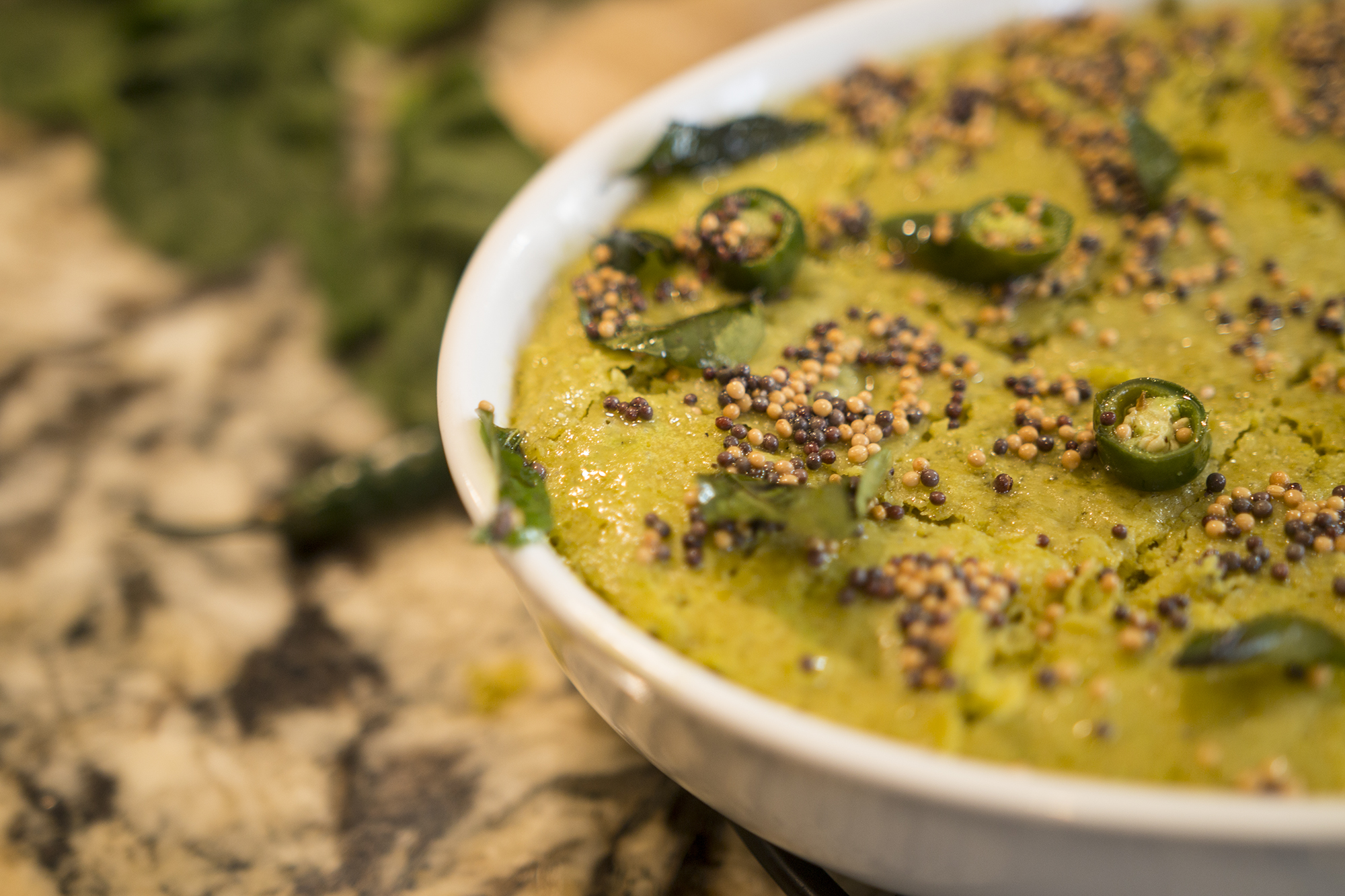 Spring has sprung and I'm celebrating a new beginning with a fresh start on Fusia with Kin Community on What's Your Flavor!
We're going to be preparing a healthy and protein packed Spinach Dhokla. A Dhokla is savoury steamed cake typically eaten as a snack or a hearty breakfast. It originated in the state of Gujarat, but is popular all over India. There are many varieties of Dhoklas, they can be made with semolina, soaked dhal or Gram flour .We're making this with gram flour and yogurt and are going to really bump up the flavor and color with pureed spinach. Dhoklas should be light, soft and spongy and typically is a bit sour. To me the best part of the Dhokla is the tadka or tempering with mustard seeds, green chillies and curry leaves.
There is Yogurt in this recipe but it's ok to omit the yogurt if you want this to be dairy free. Your batter should be of a pouring consistency.
Dhokla steamers are available in Indian stores and come in various shapes and sizes, but I'm going to create my own by using a large pot. You want to make sure you have enough room for the steam to surround the batter. I placed a small towel at the bottom, followed by an inverted mini colander. You can really use anything that will hold up to the heat, but a colander allows the steam to pass though. I added enough water so it's a good couple of inches up the colander, and start to heat the water. I'm also going to cover it to build up the steam. Wait till the water has come to a rapid boil and the steam is pretty intense. Follow the recipe below and you will have delicious spongy and delicious dhoklas!
[youtube-subscriber nickname=kravingsblog]
Ingredients
2 cups fresh Spinach
2 green Chillies
Juice of a lime
1 inch piece of Ginger
1/4 cup Water
2 cups sifted Gram flour
1/4 cup beaten Yogurt
1/2 – 3/4 cup water
2 tsps oil
1 tsp black salt
1 tsp Eno fruit salt
Oil
Mustard seeds
Curry leaves
Asafoetida
Instructions
Grind the Spinach, chillies and garlic together with the 1/4 cup of water to a smooth paste
Place in a bowl and add the sifted Chickpea flour
Mix together well to remove all the lumps
Add the Yogurt and salt and mix well
Add the water a little at a time blending as you go till you achieve a runny consistency
Create a steamer by adding water to a large pot and adding something like an inverted mini colander below and cover to build steam
Grease a plate that will fit in your steamer
Add one tsp of Eno fruit salt and mix well to combine and immediately scrape this into your greased dish and place in the steamer covered to cook for 10 – 12 minutes
In a small sauté pan, create the tadka by heating some oil, mustard seeds, fresh curry leaves and a pinch of asafoetida
Once the Dhokla has cooled down, cut into diamond shapes
Pour this over the cooled down Dhokla pour the tadka over it and allow it to sink in
https://kravingsfoodadventures.com/spinach-dhokla/