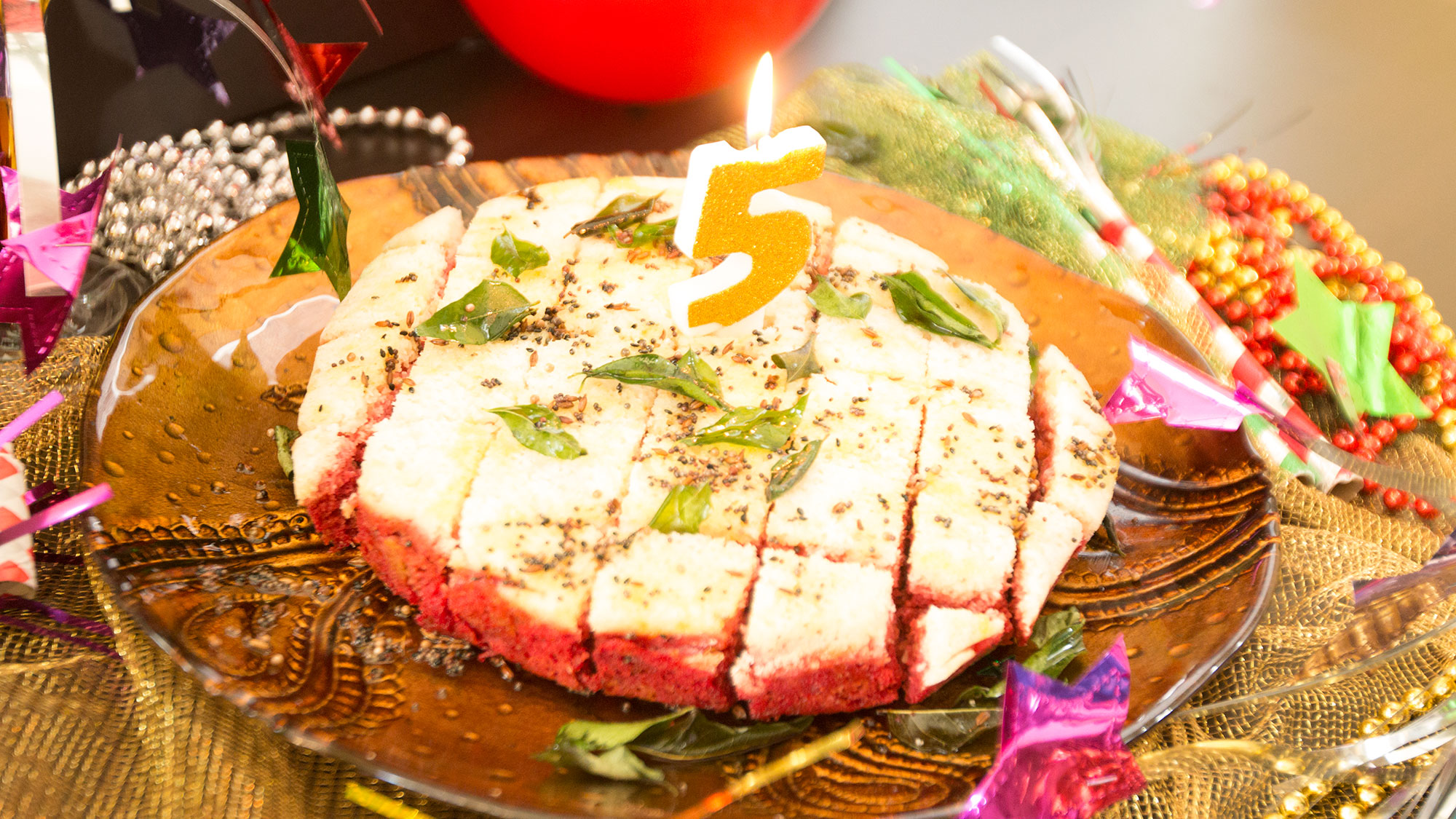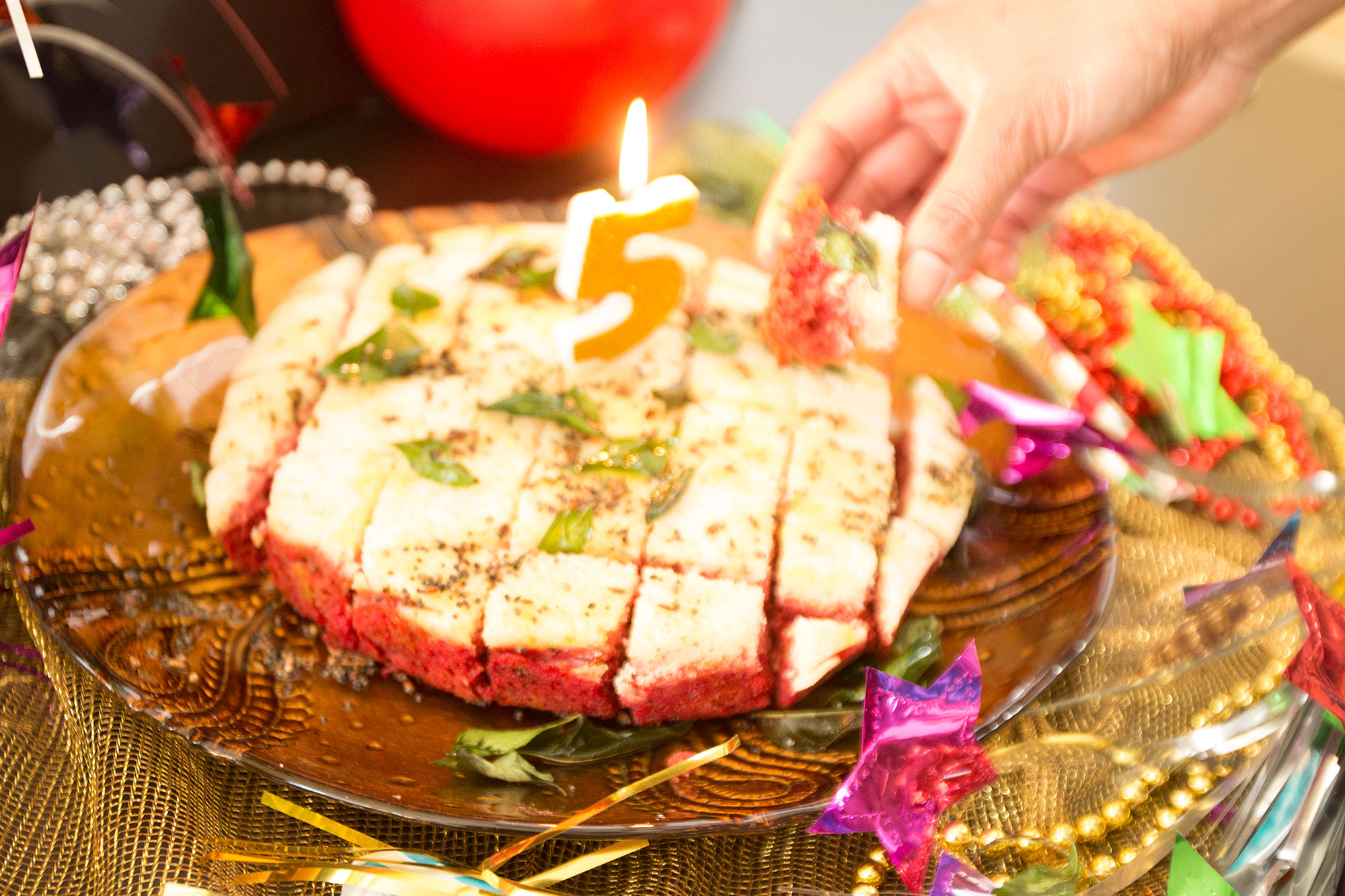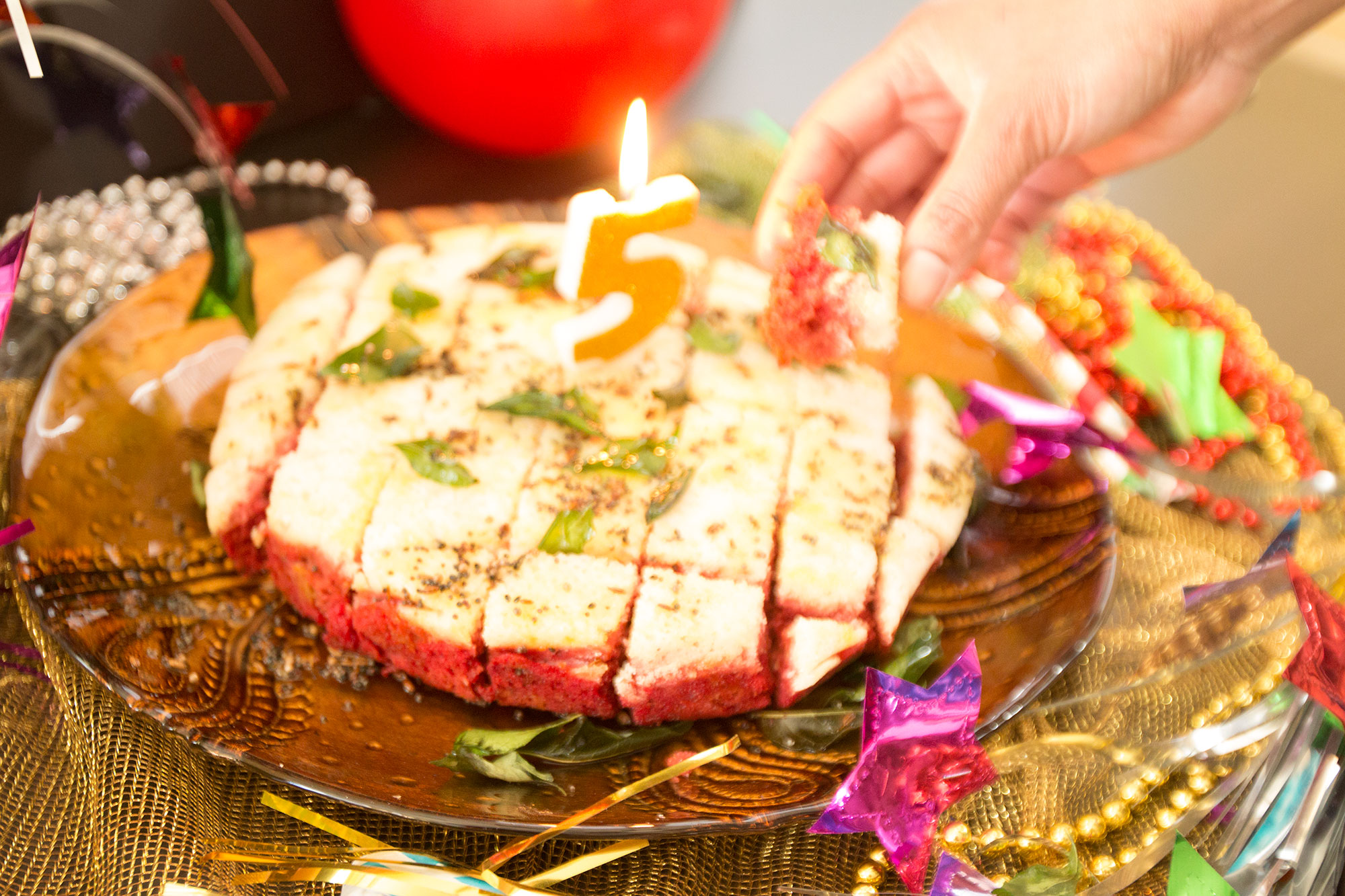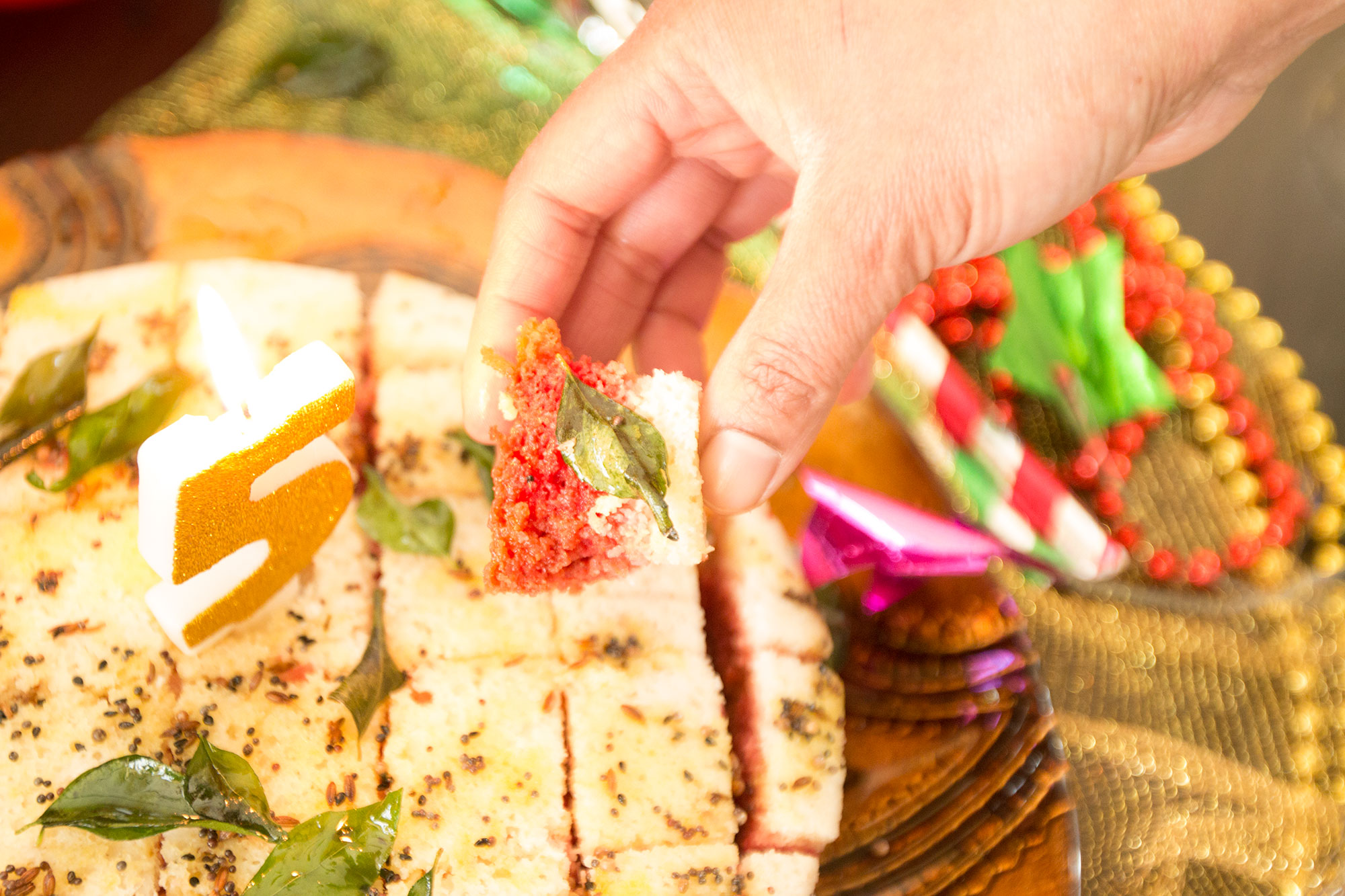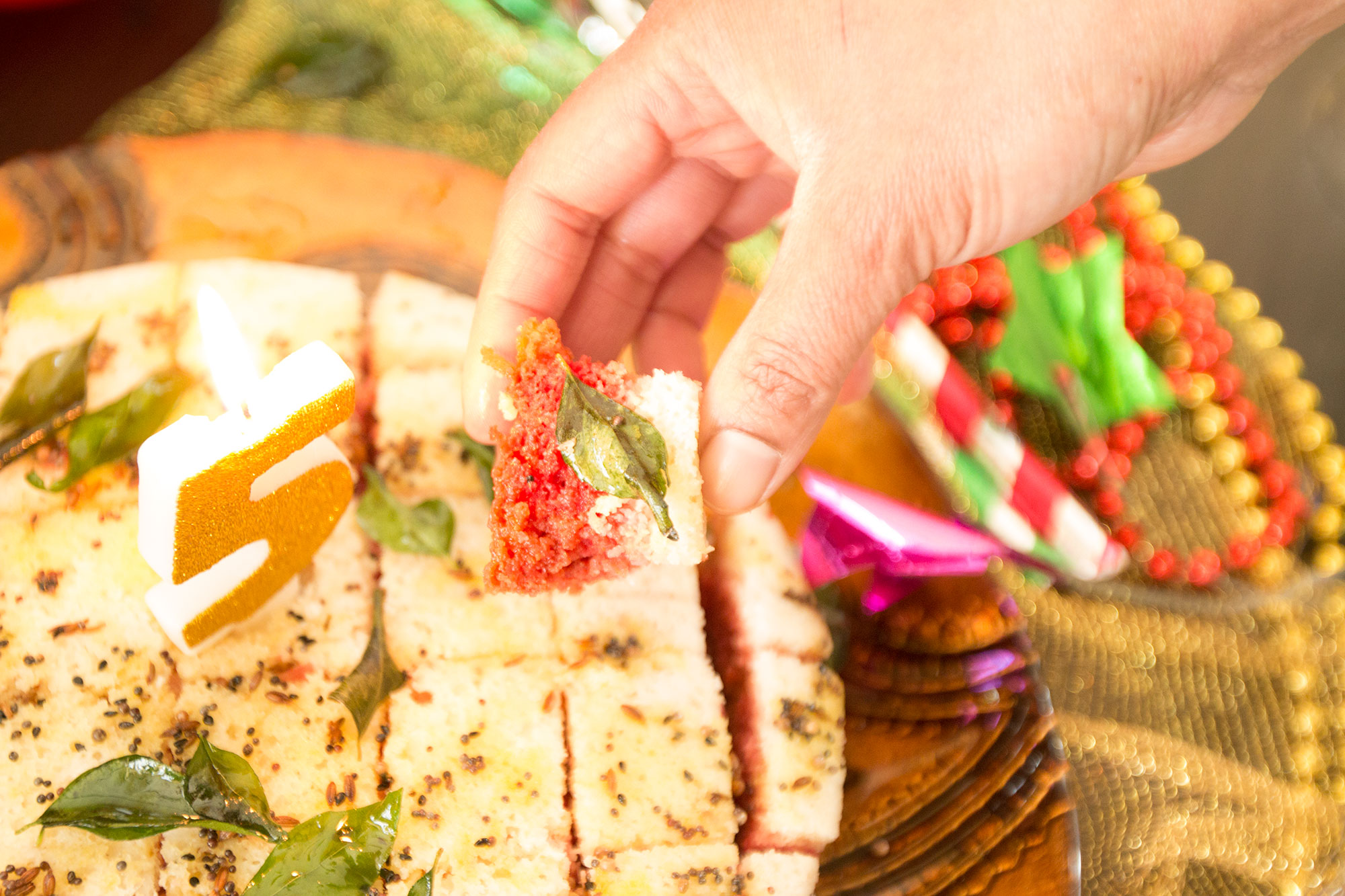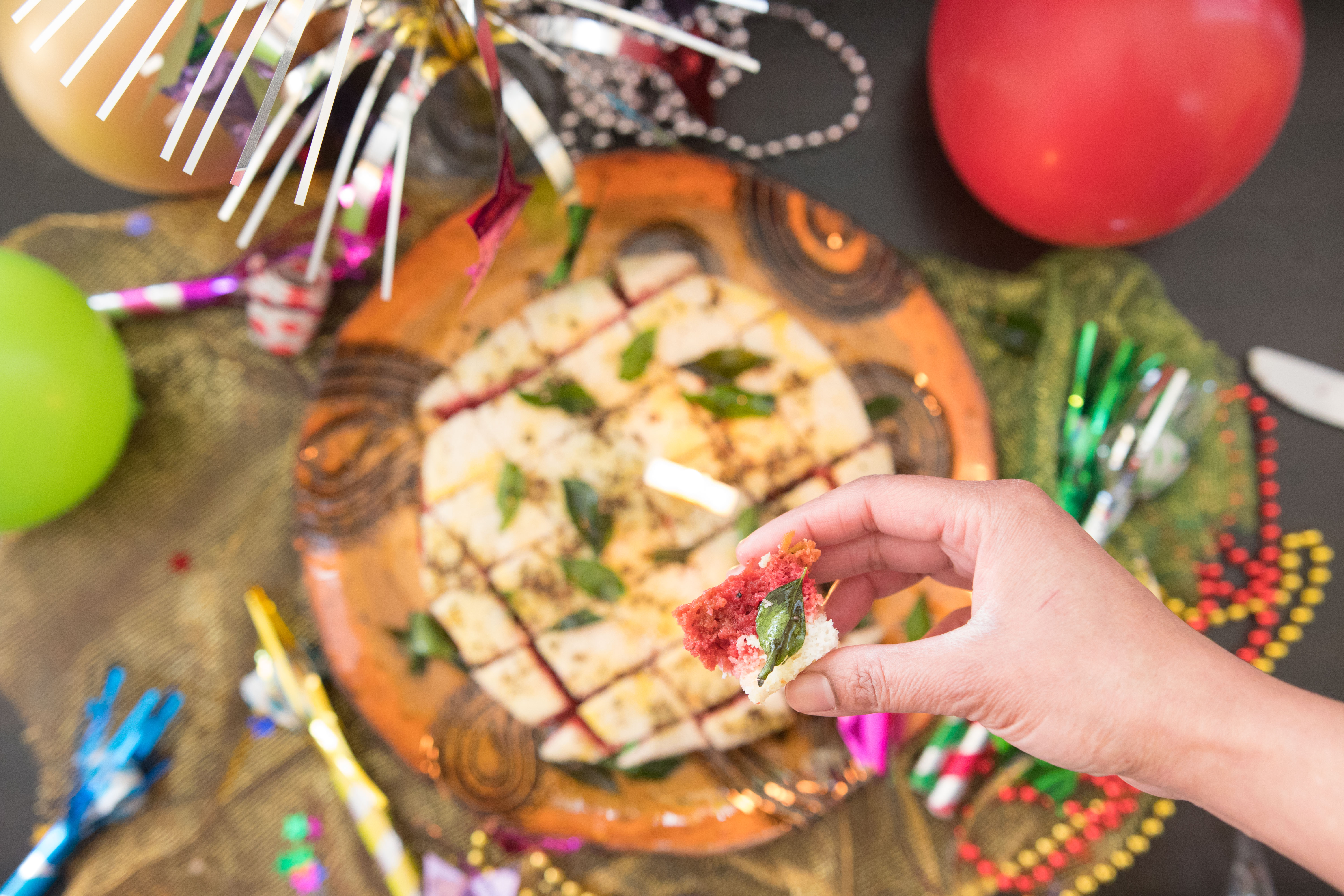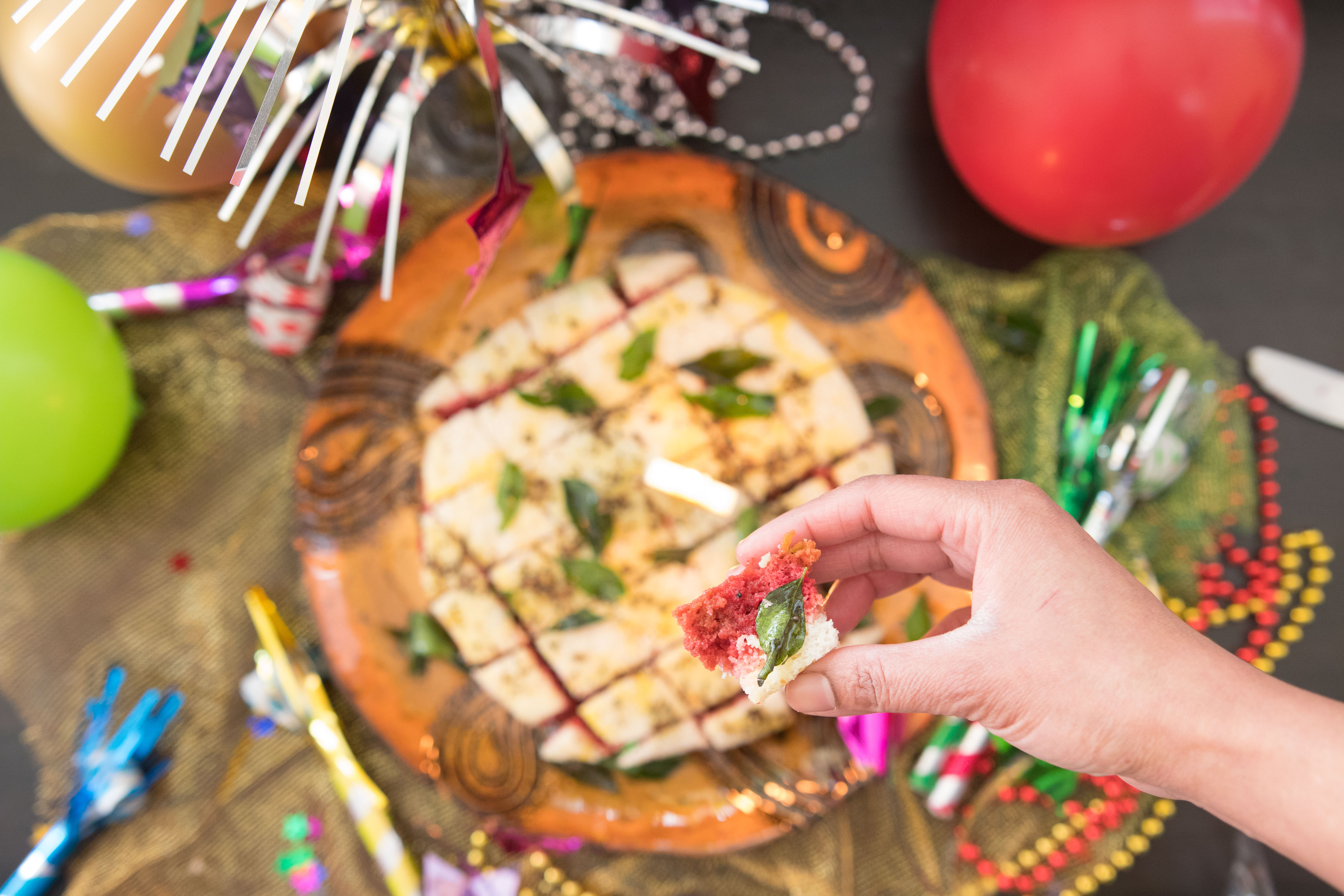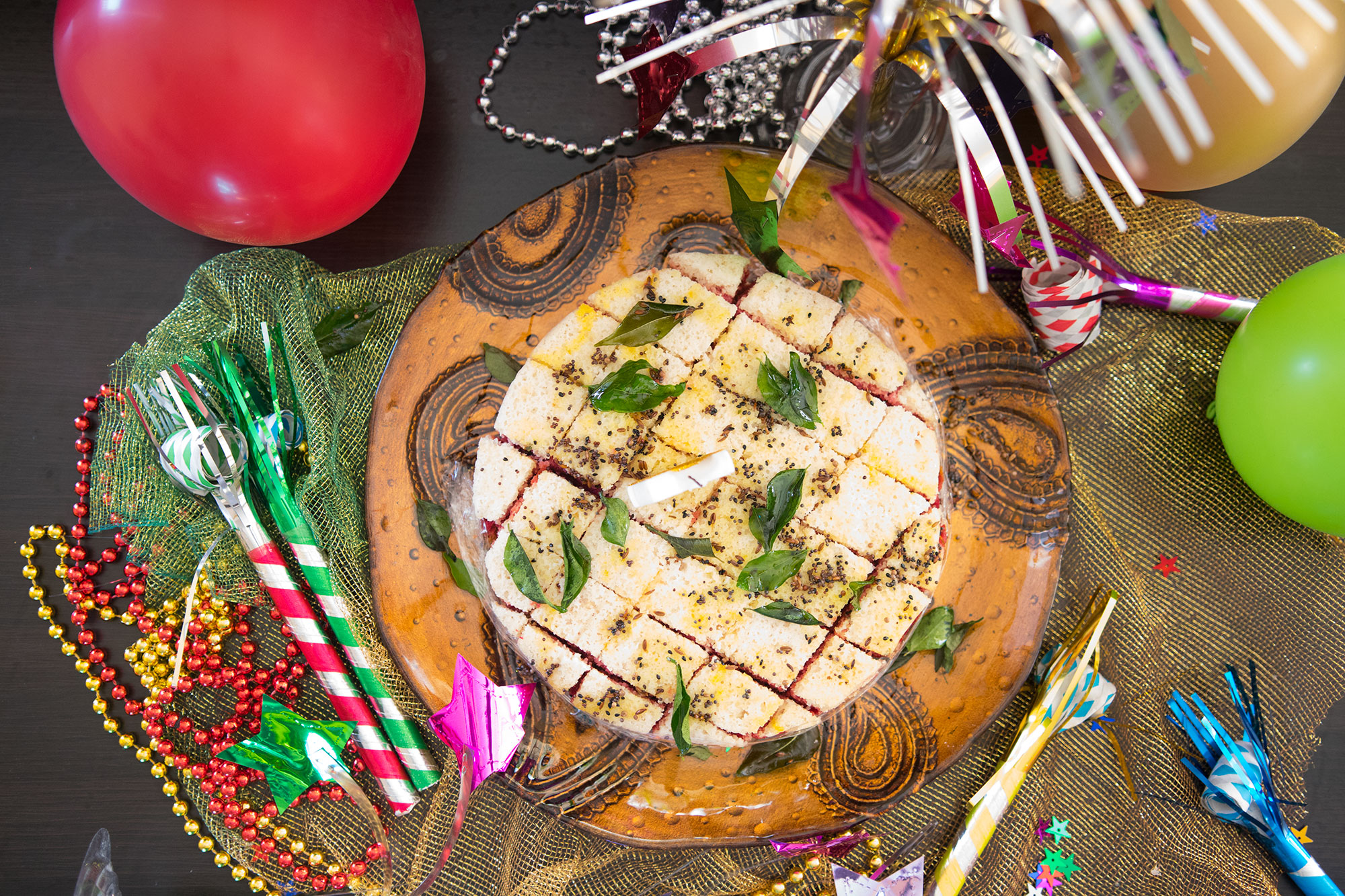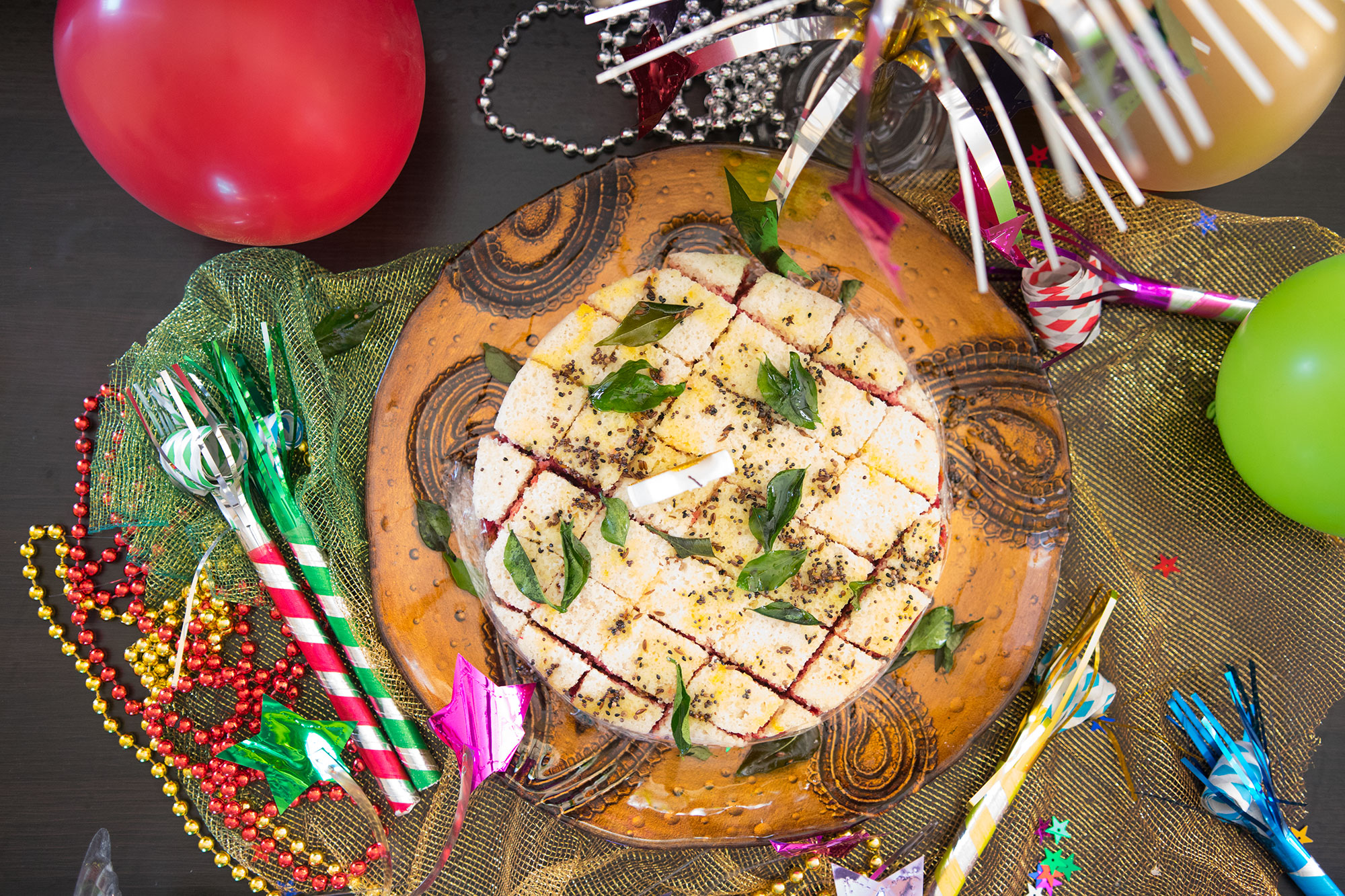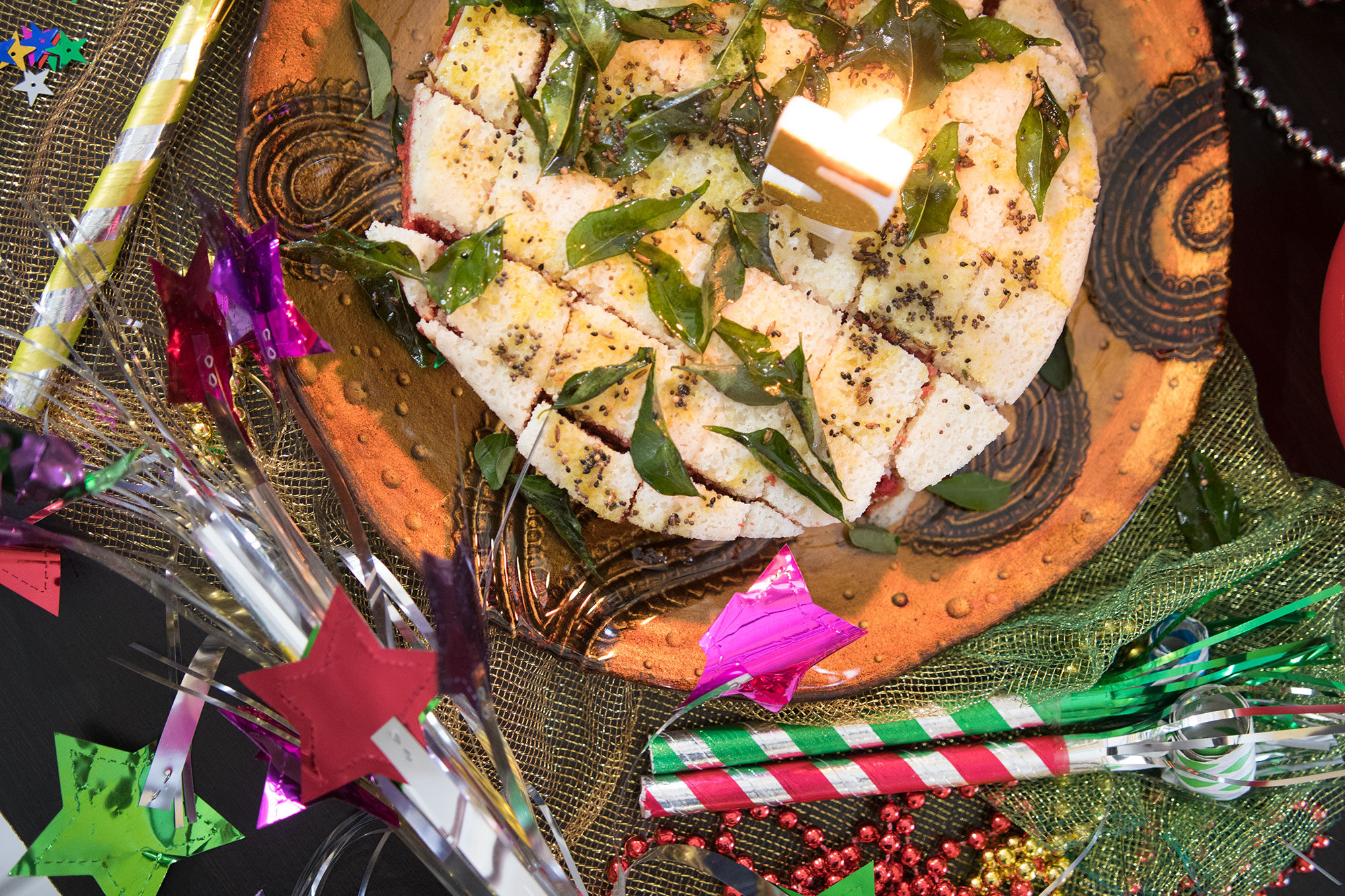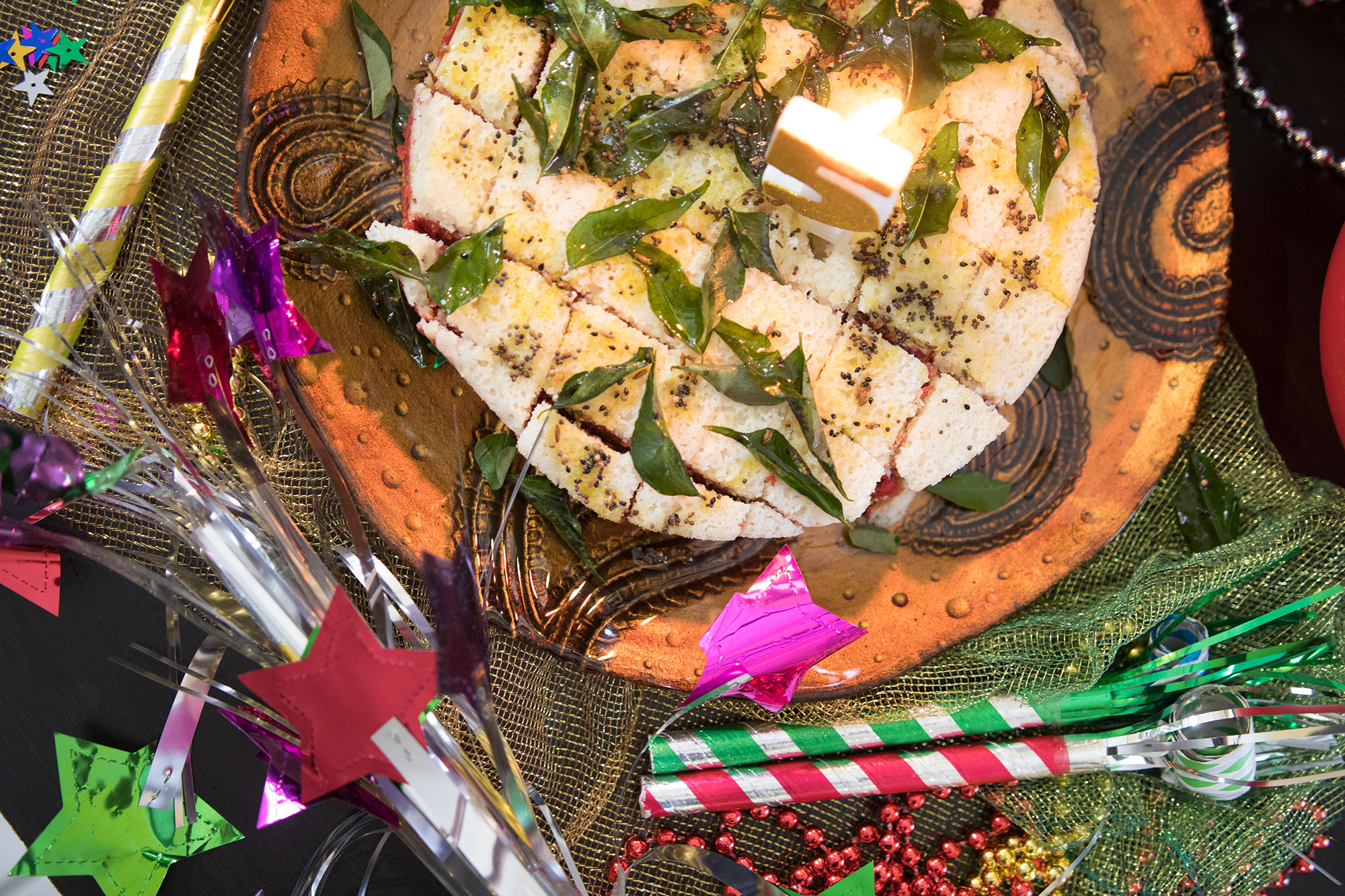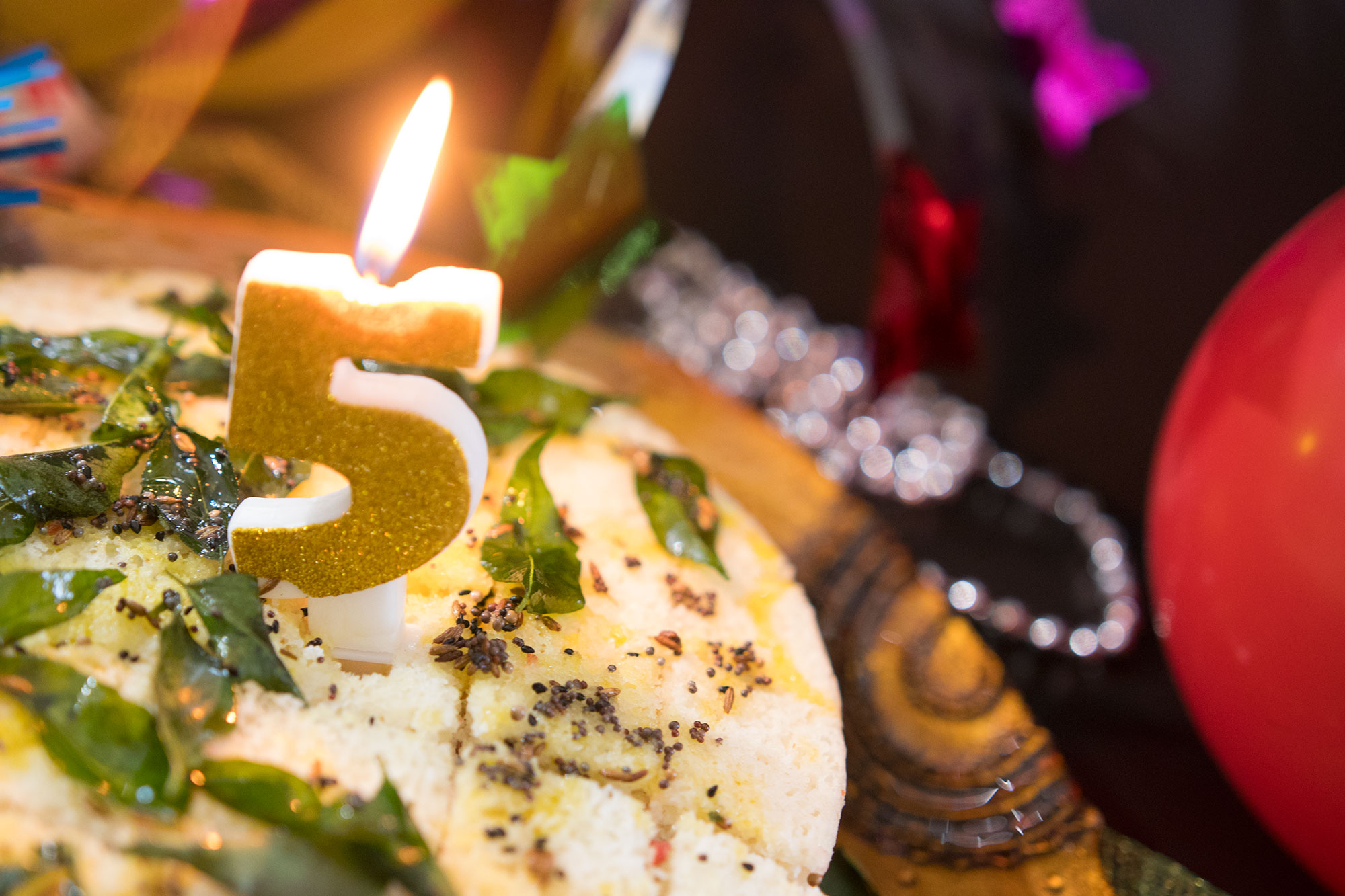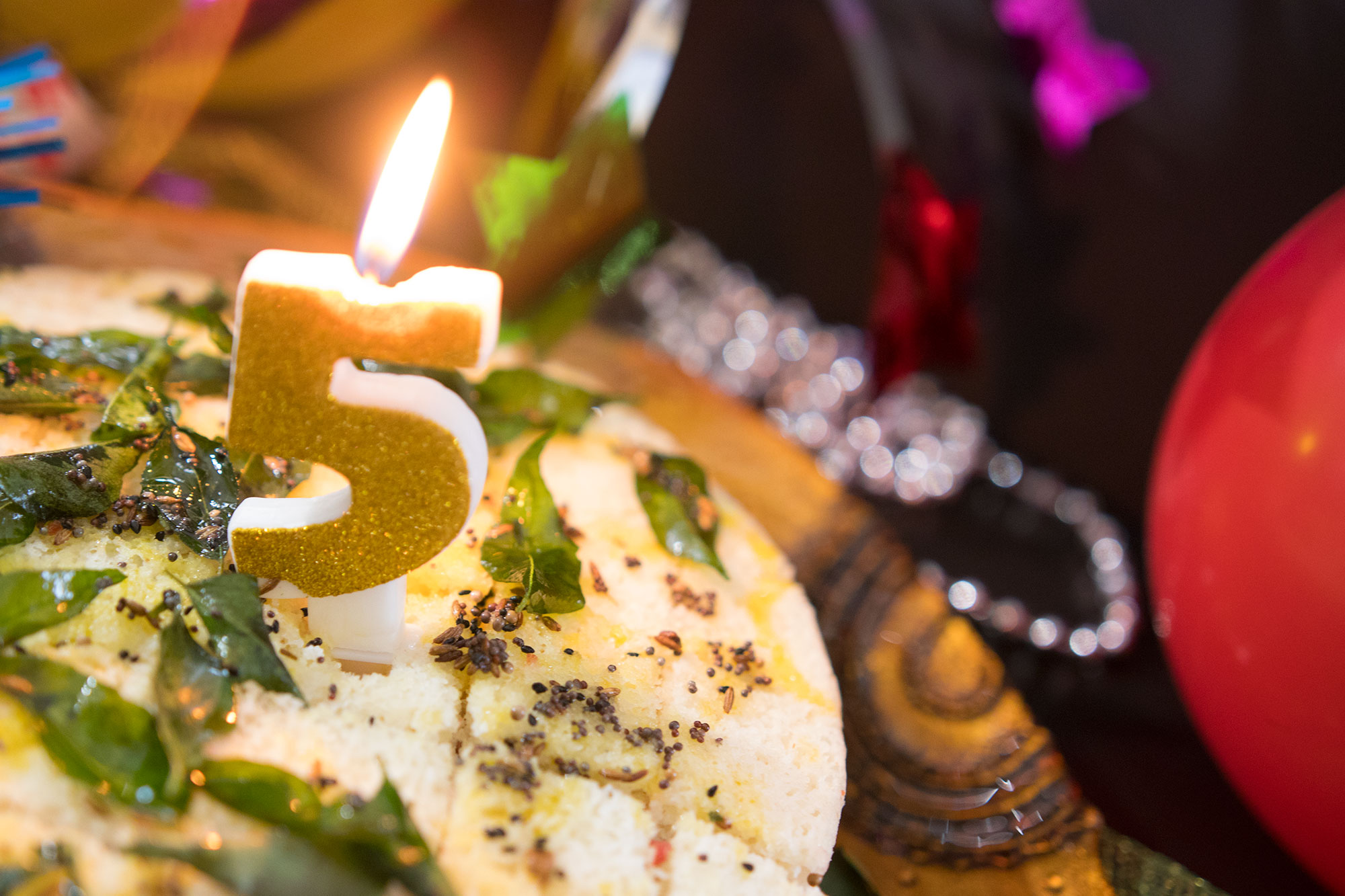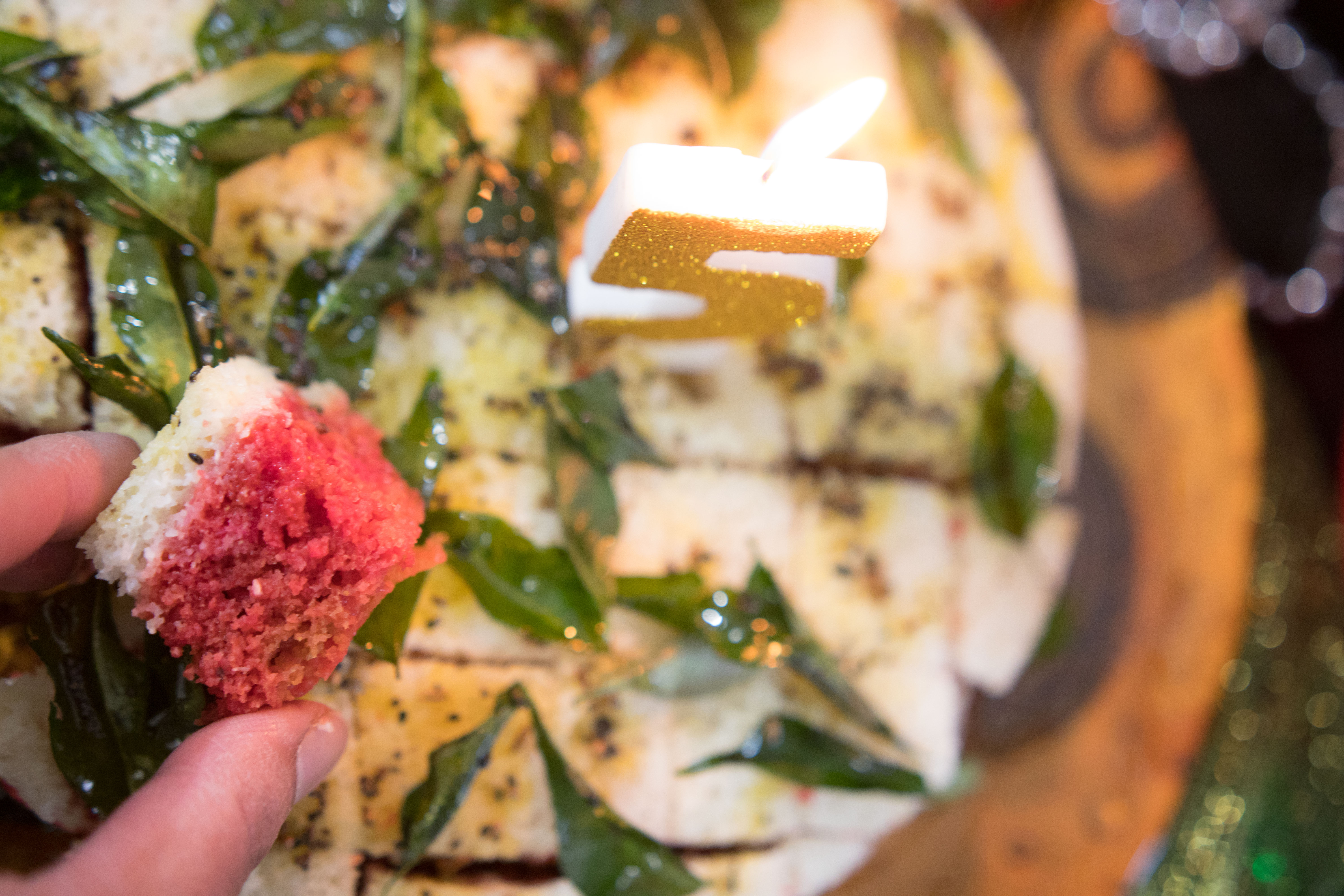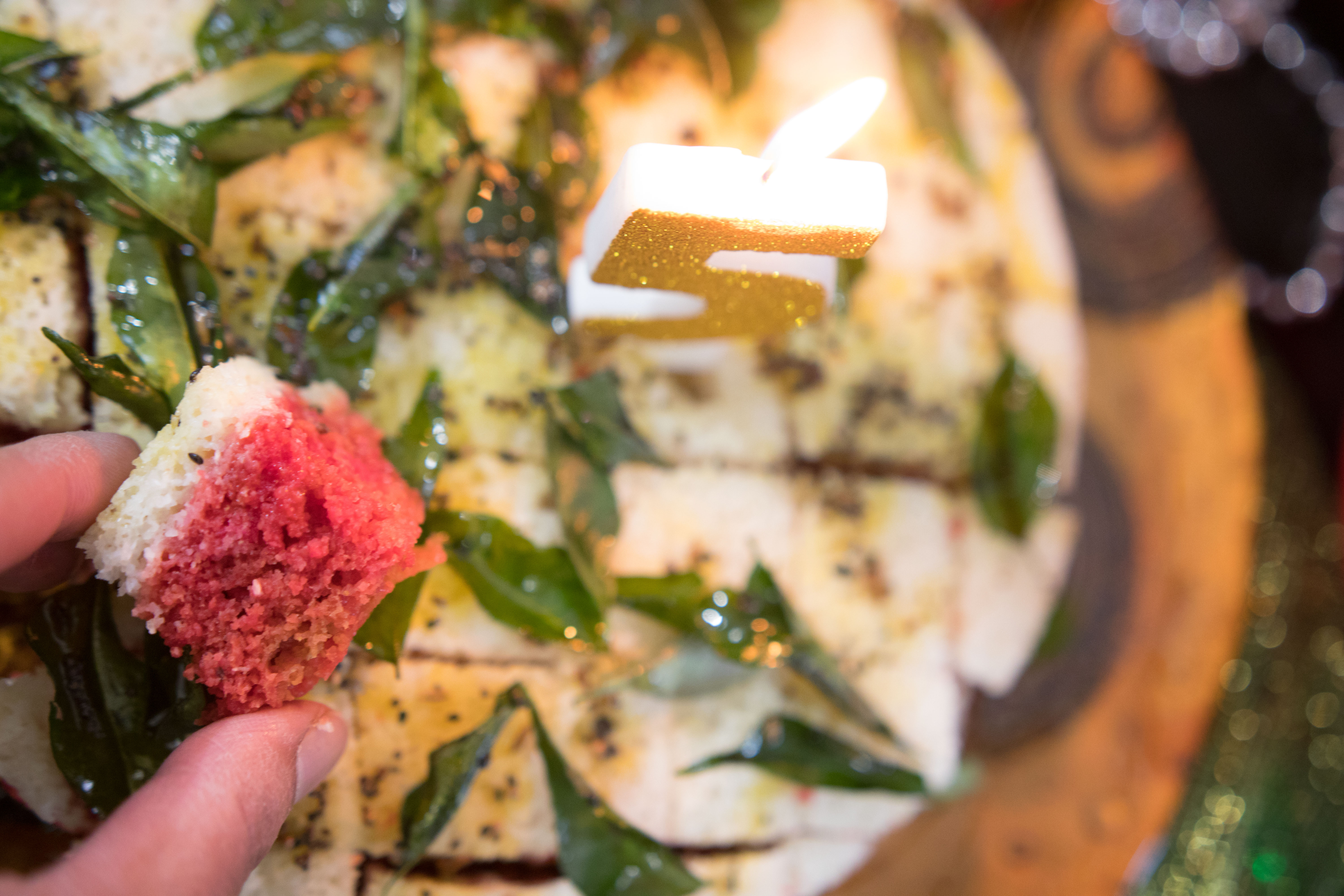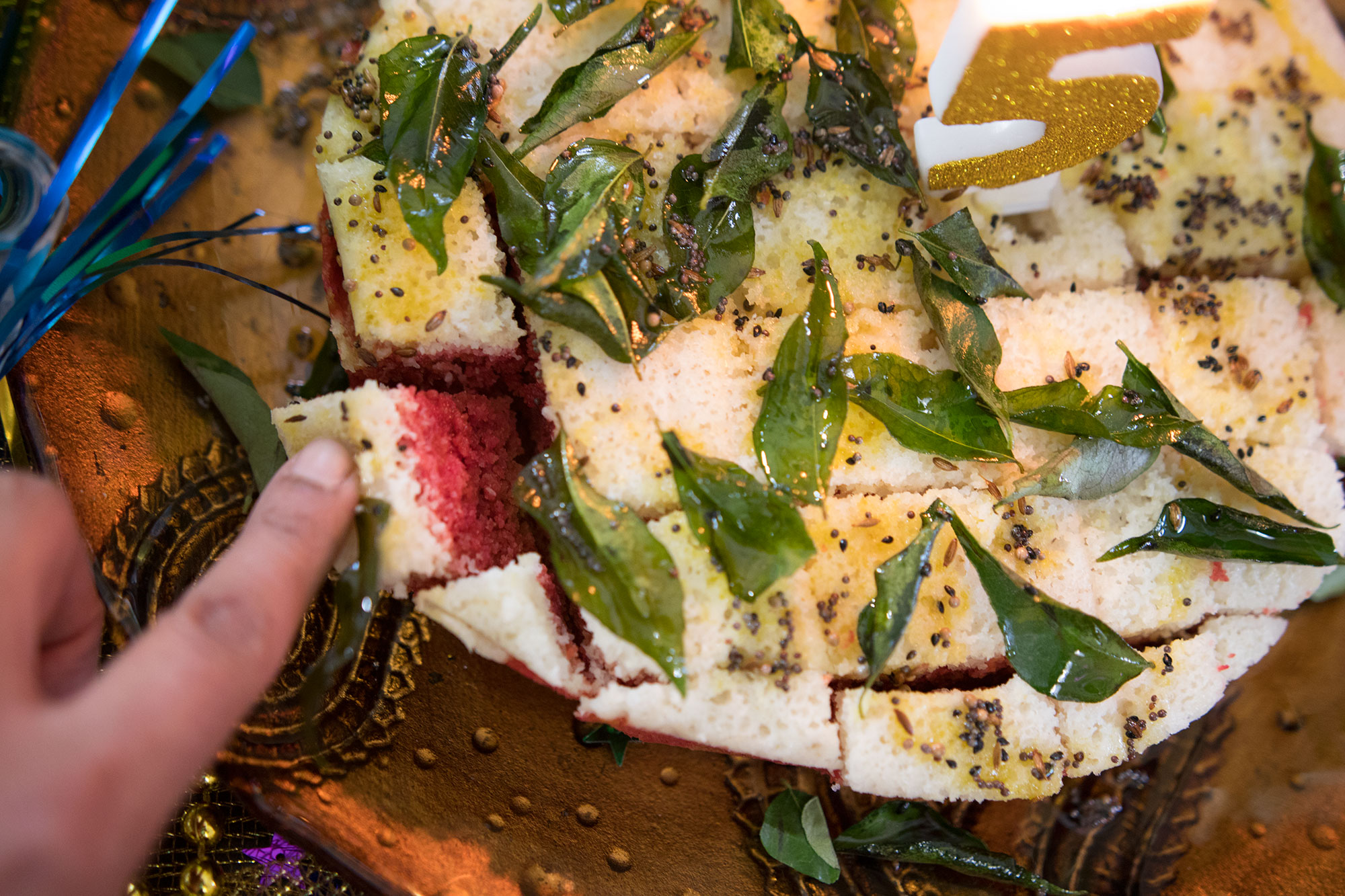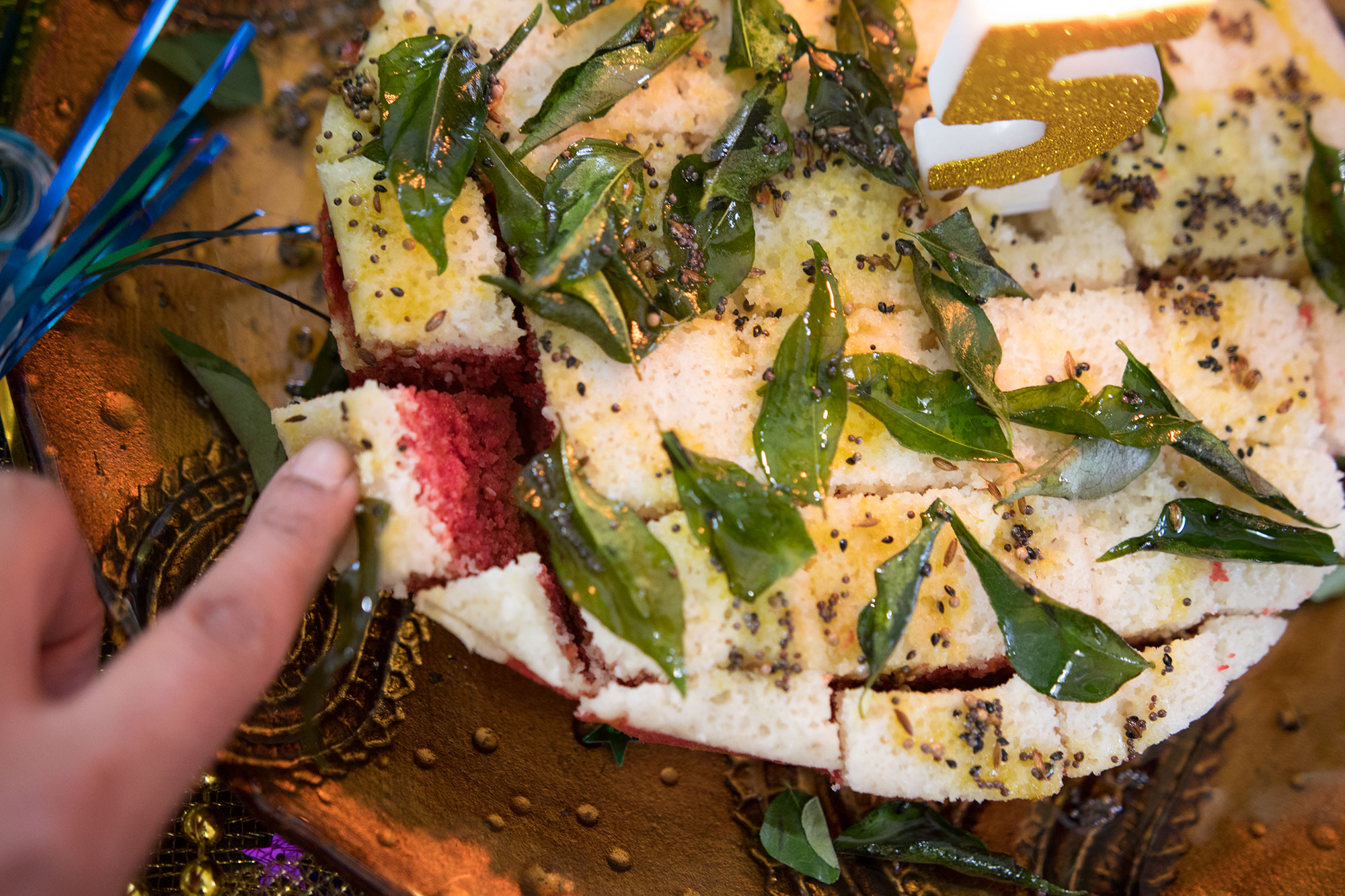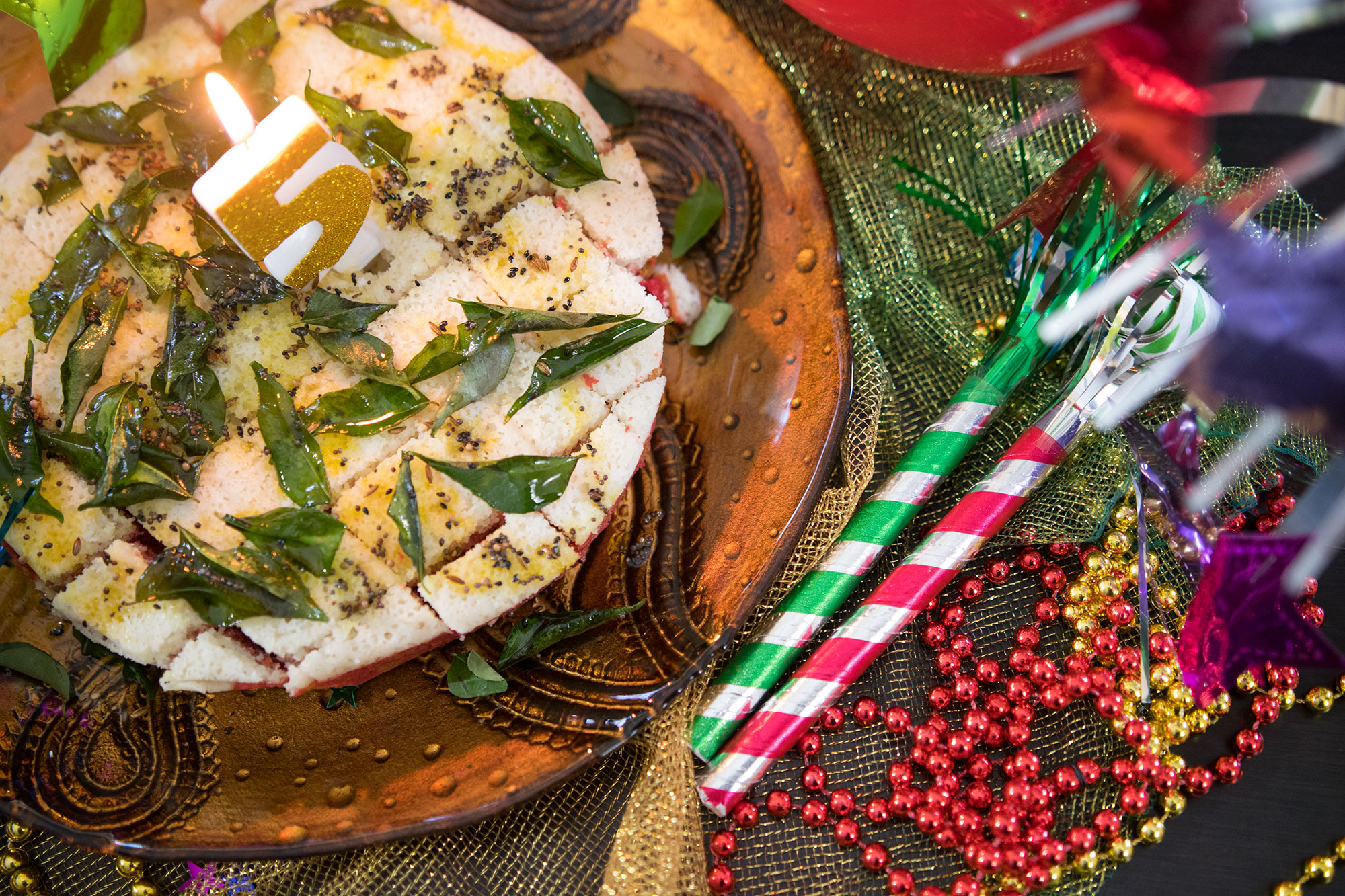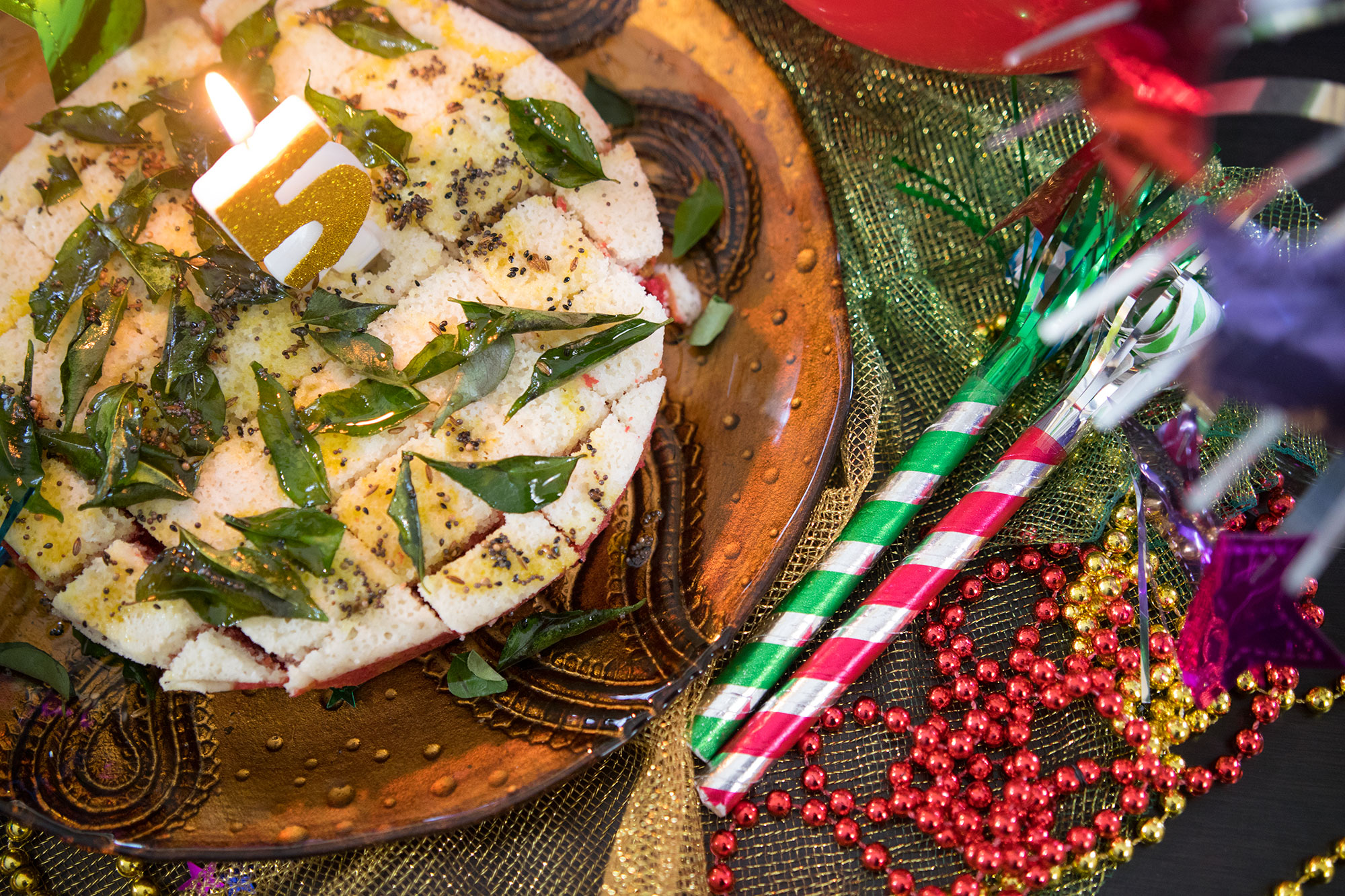 A Dhokla to put it simply if you're never had it before is a savory cake. This is a typical Indian snack and is also eaten as a quick breakfast or with other meals and originated in Gujarat in India. The most common type of Dhokla is the Khaman Dhokla with is made from a gram flour paste. Typically a Dhokla is made with a mixture of rice and lentils and requires some fermentation. This recipe is a much quicker version using Semolina and is leavened with fruit salt. I love using this recipe as it's so easy to personalize and is pretty fool proof as long as you follow the rules.
This month I'm celebrating my 5th birthday on YouTube and  I was looking for a special recipe to commemorate. I'm not terribly fond of sweets so decided to replicate the look of a Red Velvet cake in the form of a Dhokla. I've divided the batter, coloured half with pureed Beets and Chilly powder and the other half I left white but enhanced it with Coconut puree.
Dhoklas are always steamed and they rise up as they cook. I've cooked the two layers one after another and once done it's drizzled with a tempering or tadka – Cumin, Mustard & Sesame Seeds & Curry leaves, cooked in hot Mustard oil. It's light and delicious and disappears quickly!
Make sure you watch the video to see the process!
[youtube-subscriber nickname=kravingsblog]
Ingredients
Bowl 1
1 cup Semolina
1 tsp Salt
1 cup Yogurt
Water as needed
1 tsp Chilli powder
½ cup pureed Beets
1 tsp Eno Fruit Salt
Bowl 1
1/2 cup Semolina
1/2 tsp Salt
1/2 cup Yogurt
Water as needed
½ cup pureed Coconut
½ tsp Eno Fruit Salt
Tadka
2 tbsps Oil
2 tbsps Mustard Oil
1 tsp mixed Cumin, Mustard and black Sesame Seeds
¼ cup Curry leaves
Instructions
Work with the two bowls simultaneously – add the semolina, salt, yogurt and mix
Add enough water to stir without resistance
To one bowl add the chilli powder and beet puree and mix well to incorporate
To the other add the coconut puree
Prepare a cake pan by oiling it and cut a circle of parchment paper for the bottom
Prepare a steam bath in a pot bigger than the cake pan and when ready add the Eno fruit salt and mix well before pouring into the cake pan and spreading
Move quickly to get this into the pot so it can steam cook for 10 – 15 mins
Once done, remove
In the second bowl add the Eno fruit salt, pour the batter over the white layer and spread gently
Repeat the cooking process, cooking for 10 – 17 mins
Remove and allow the Dhokla to cool
In the meantime, prepare a tadka by heating the oil and adding the cumin, mustard and sesame seeds, followed by the curry leaves and take off the heat
Cut the Dhokla and pour the tadka over it and serve
https://kravingsfoodadventures.com/red-velvet-dhokla/