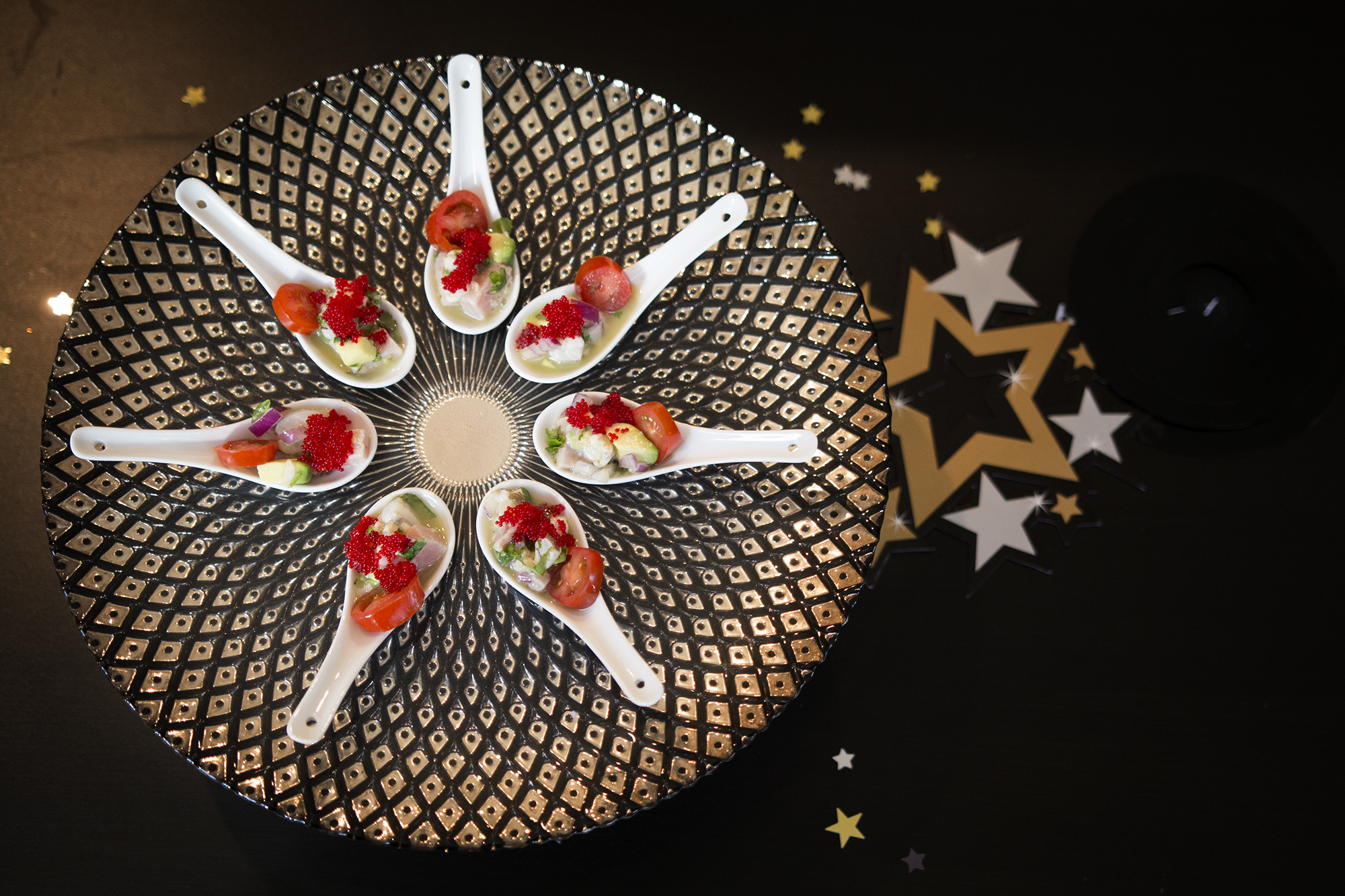 Watch my step-by-step video instructions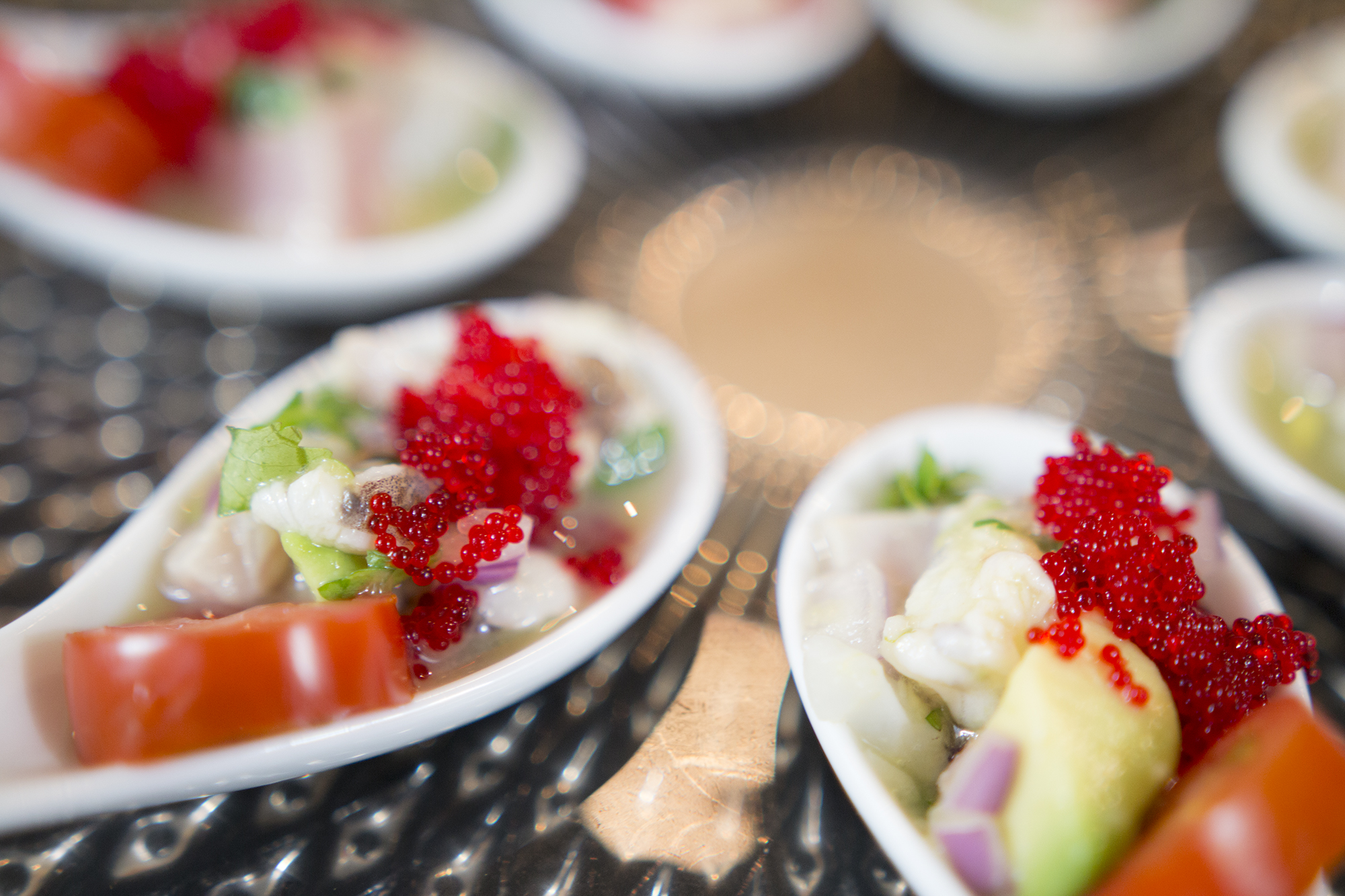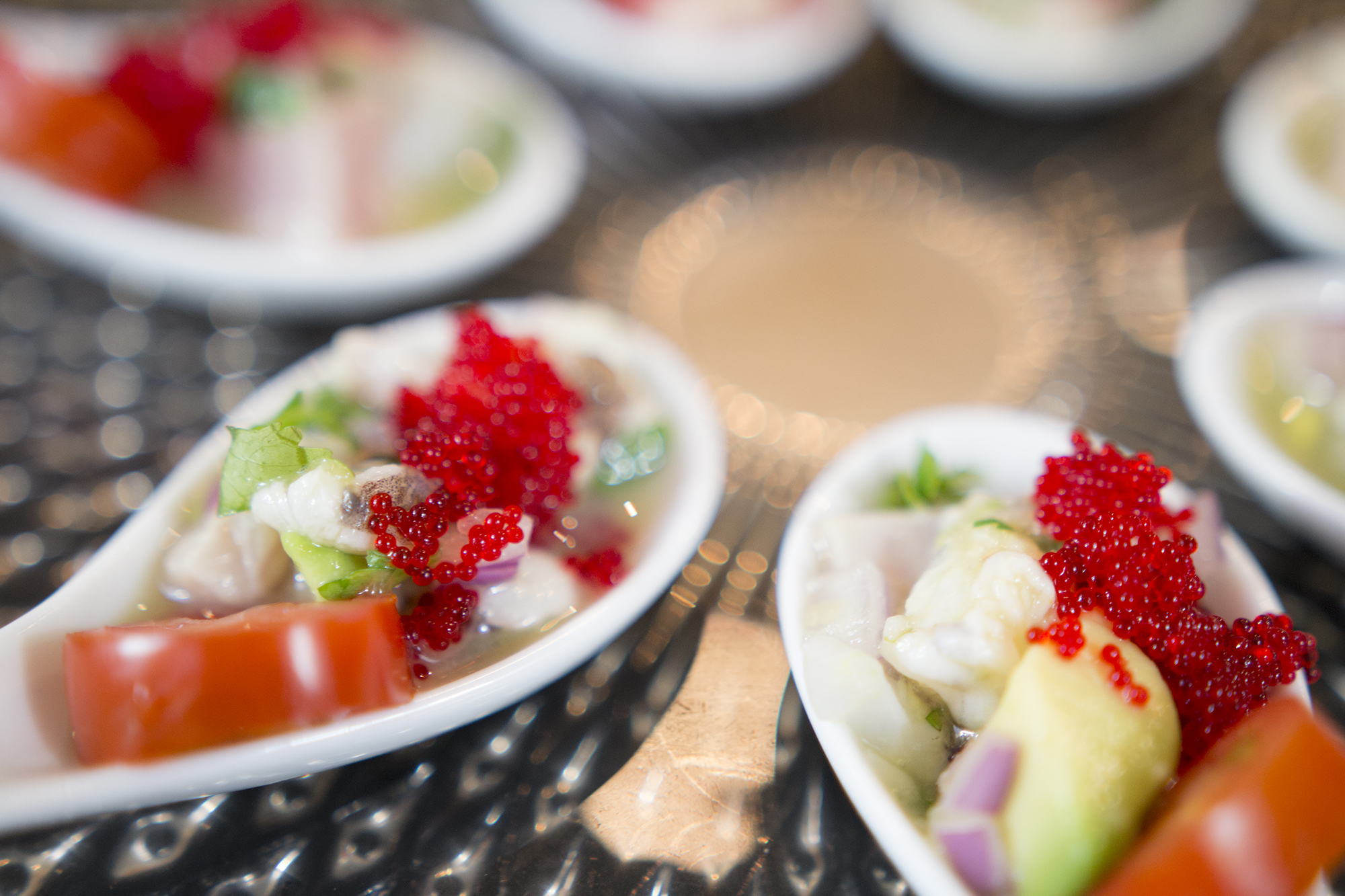 NYE is around the corner and we're all thinking about what to wear to look our elegant and glitzy best. I also decided to collab with some YouTubers from around the world to make something delicious and elegant to serve at an elegant soiree. I didn't have to think too hard – an elegant Ceviche immediately stuck out.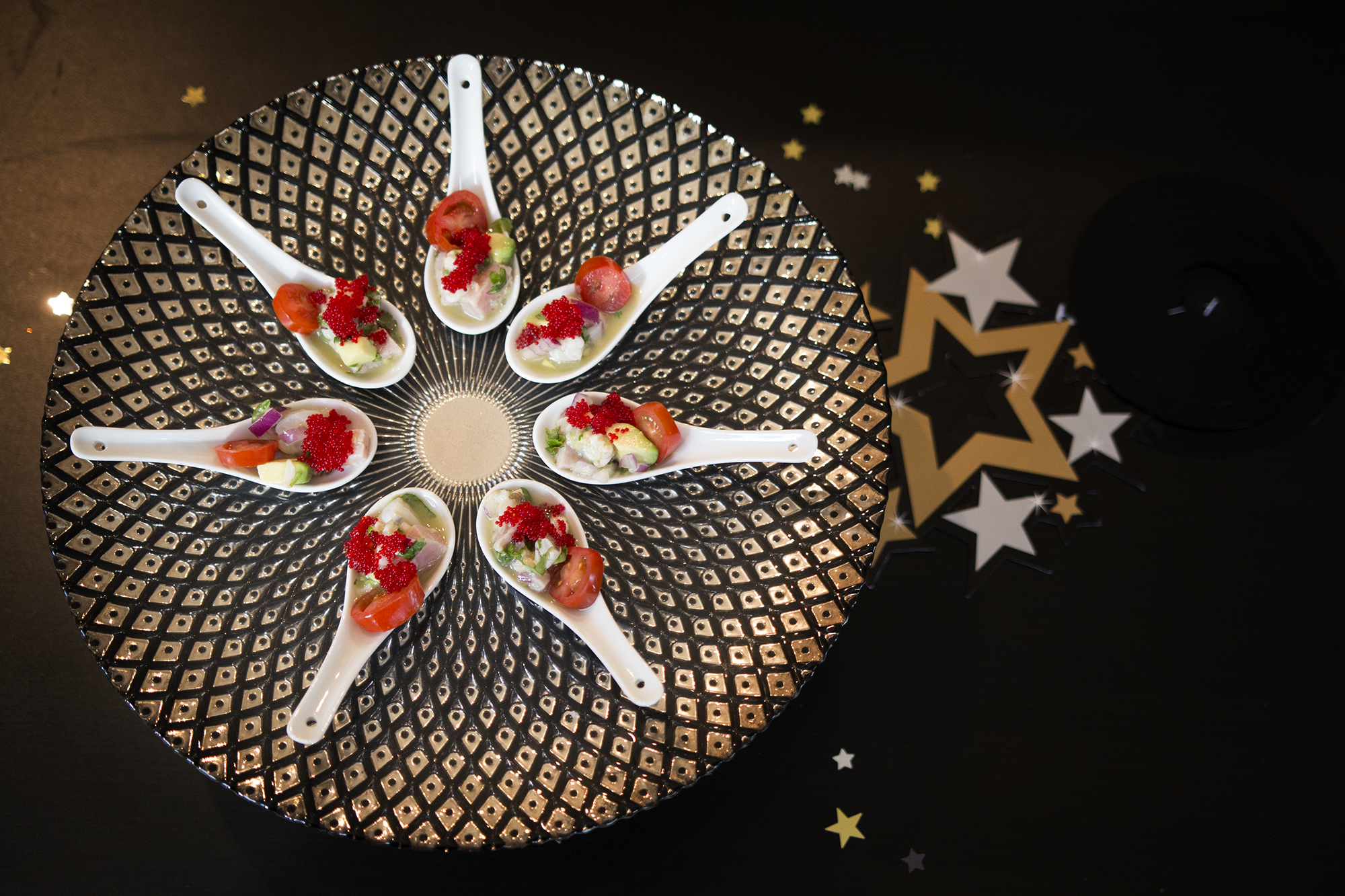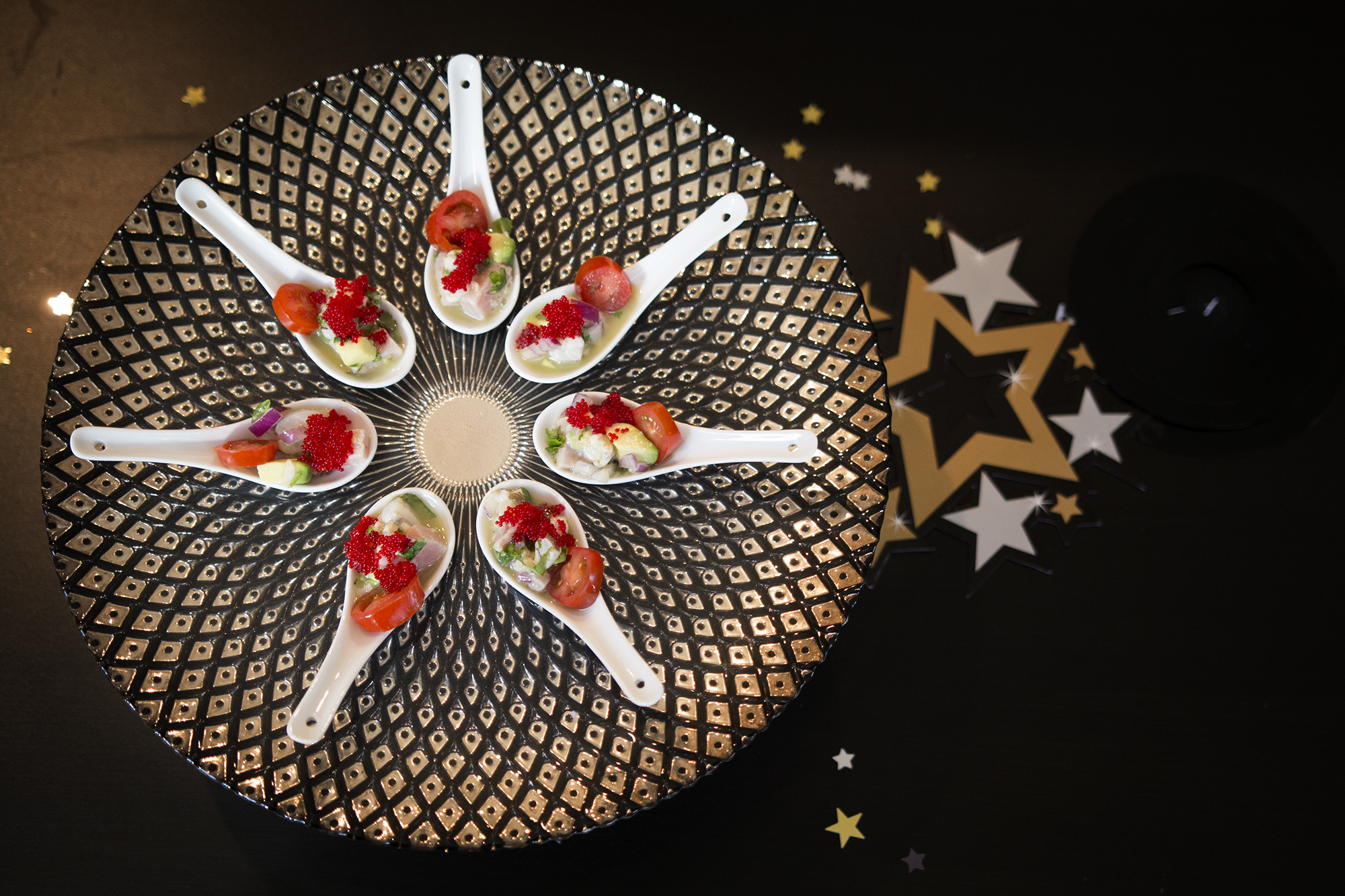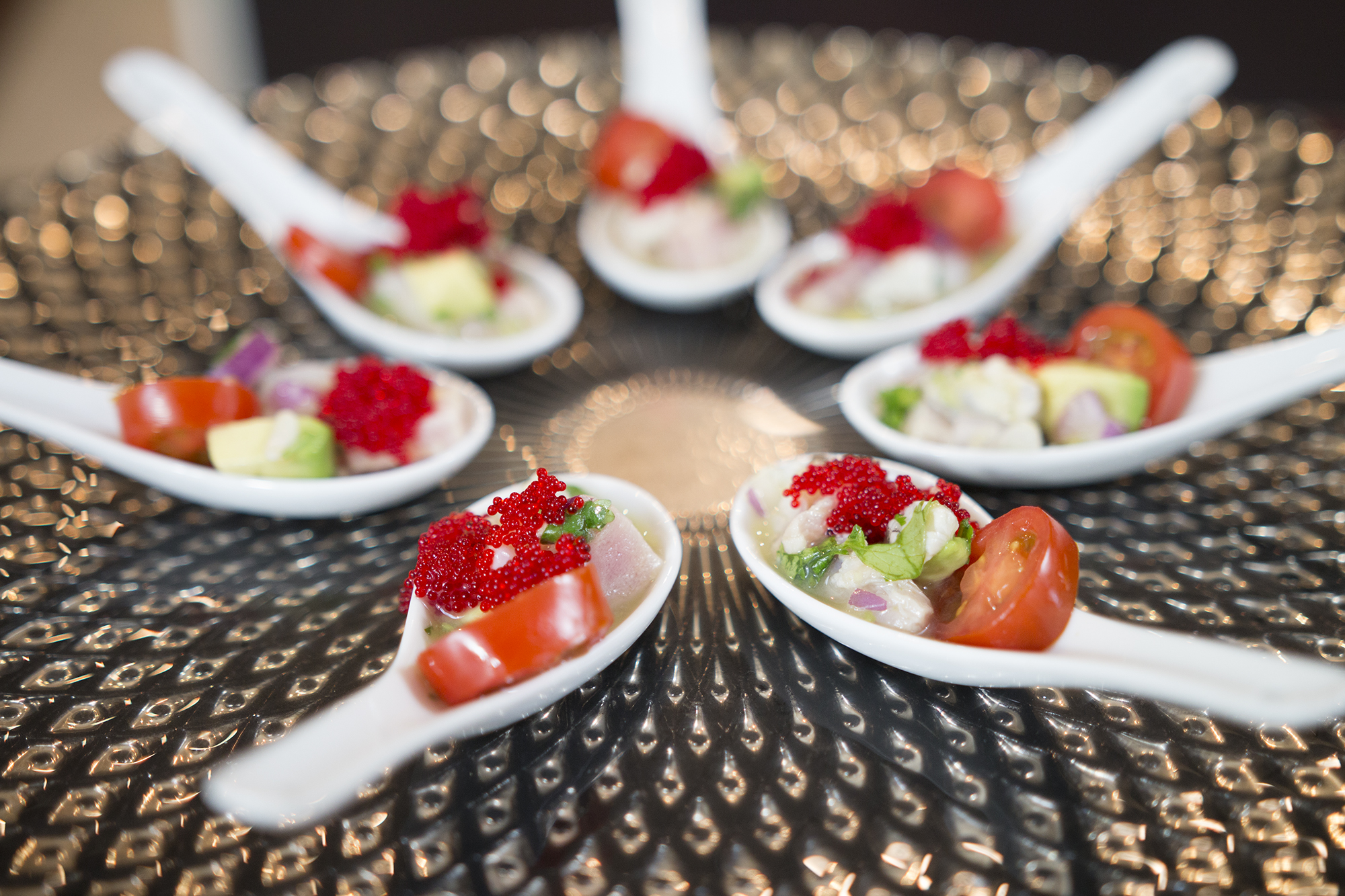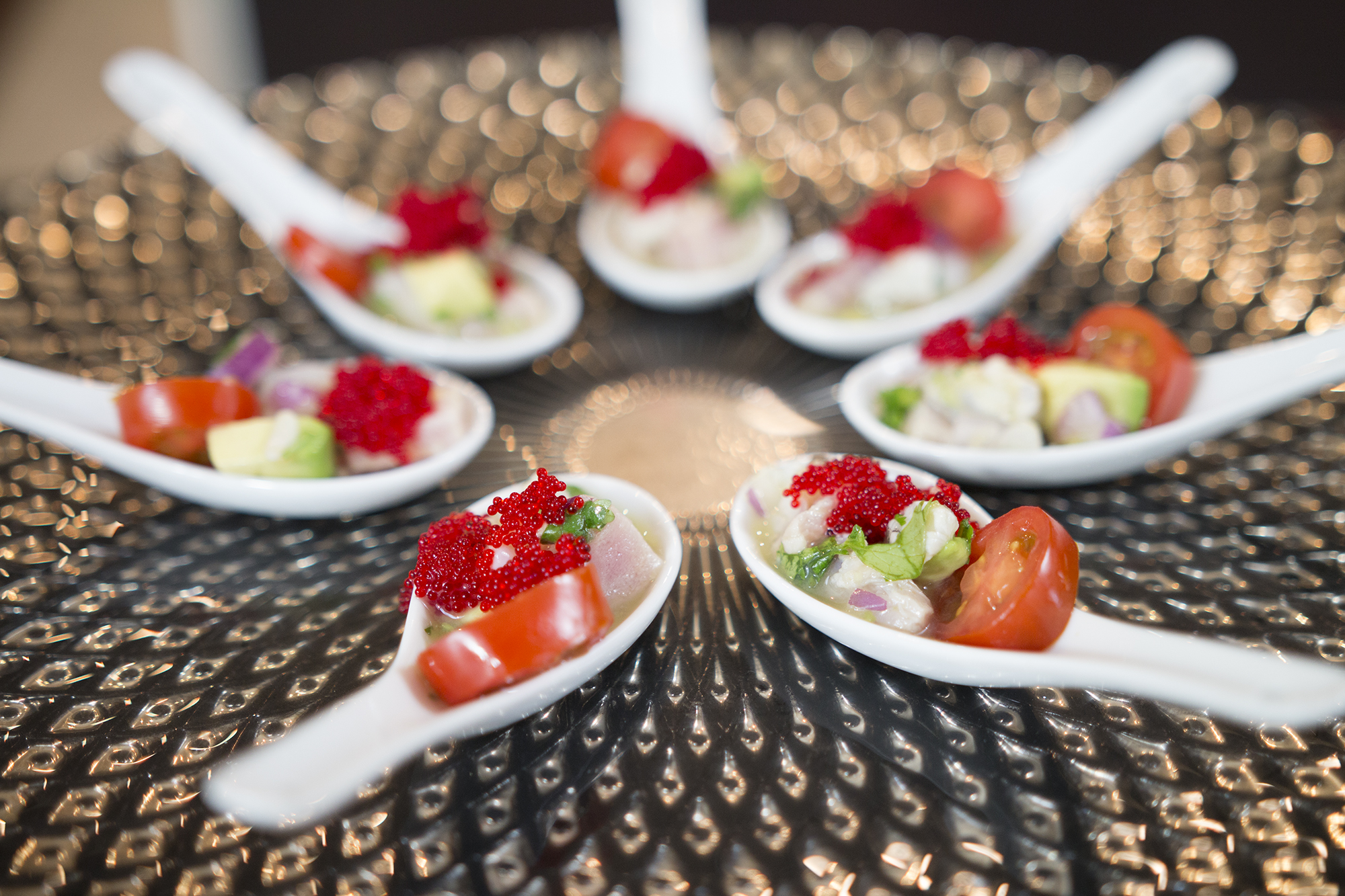 A couple of years ago we visited the Riu Palace in Costa Rica. They were kind enough to allow me to film with their Executive Chef Rudolfo Garcia. Prior to this, I would have been scared to tackle raw fish and seafood, but Chef Rudolfo made it look so easy. I decided to make this myself and top it with the most gorgeous Tobiko flying fish roe I had been eyeing at my local specialty food store. Ceviche can be served family style, but dressed up, makes a gorgeous and elegant hors d'oeuvre.
[youtube-subscriber channelname=kravingsblog]
Ingredients
5 oz Tuna steak
5 oz Tiger Shrimp shelled and deveined
Citrus juice - 1 Orange, 1 Lemon and 2 Limes
Salt to taste
1/2 red onion finely diced
1/2 Avocado diced
2 tbsps fresh chopped Coriander
Splash of Habanero sauce
Slices of Cherry tomatoes
Tobiko flying fish roe
Instructions
Squeeze all the citrus juice
Dice and soak the onion in water and drain
Dice the Tuna steak and shrimp so they are the same size and add to a bowl
Add the citrus juice and some salt and leave it for 10 mins to get a head start on the cure
Add the Onion, Avocado, Coriander and Habanero sauce and mix well
Cover with cling film and leave in the fridge for 1 hour to cure
Serve in a Chinese spoon and garnish with a slice of Cherry tomato and some flying fish roe
https://kravingsfoodadventures.com/shrimp-tuna-ceviche/