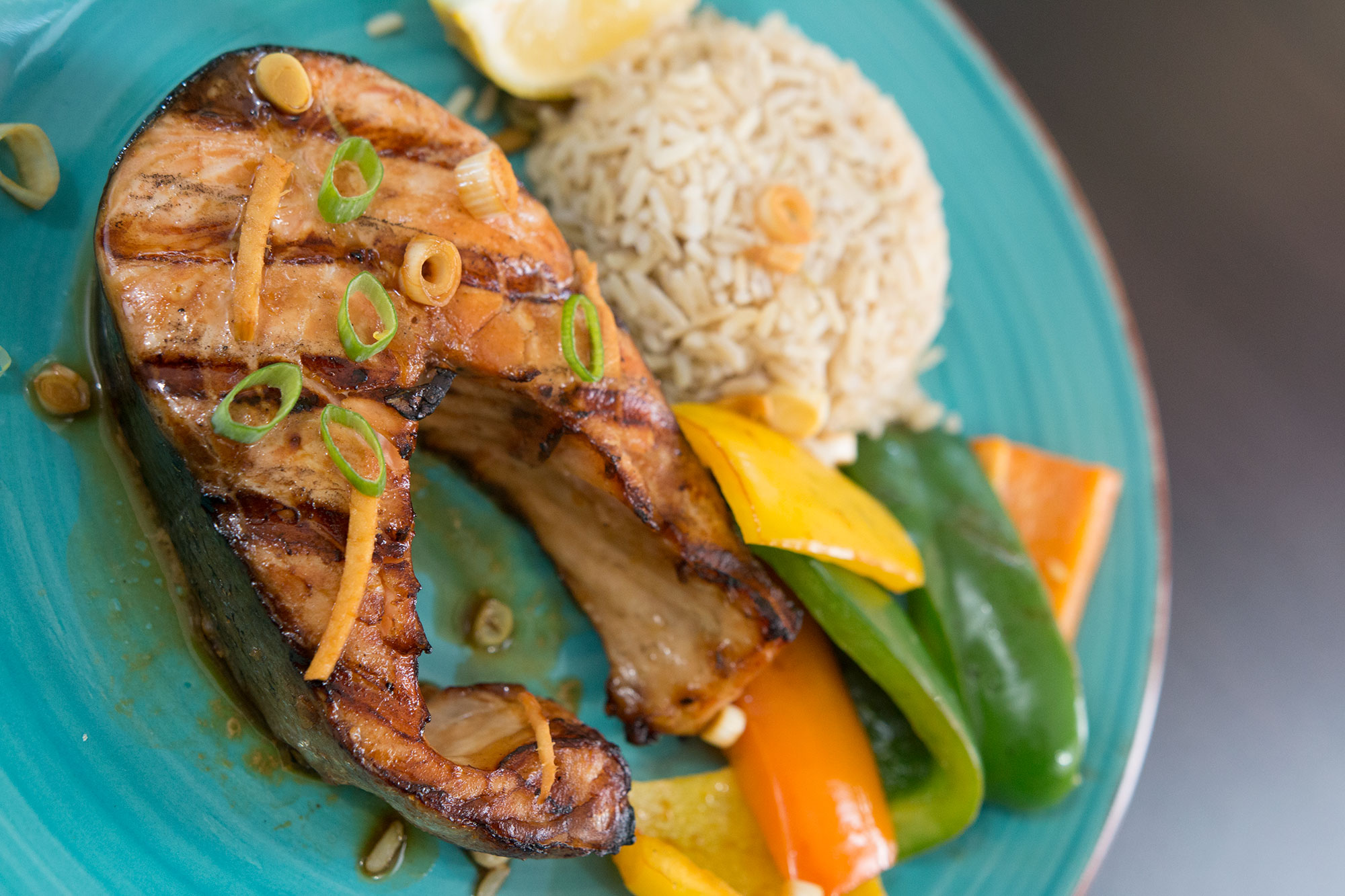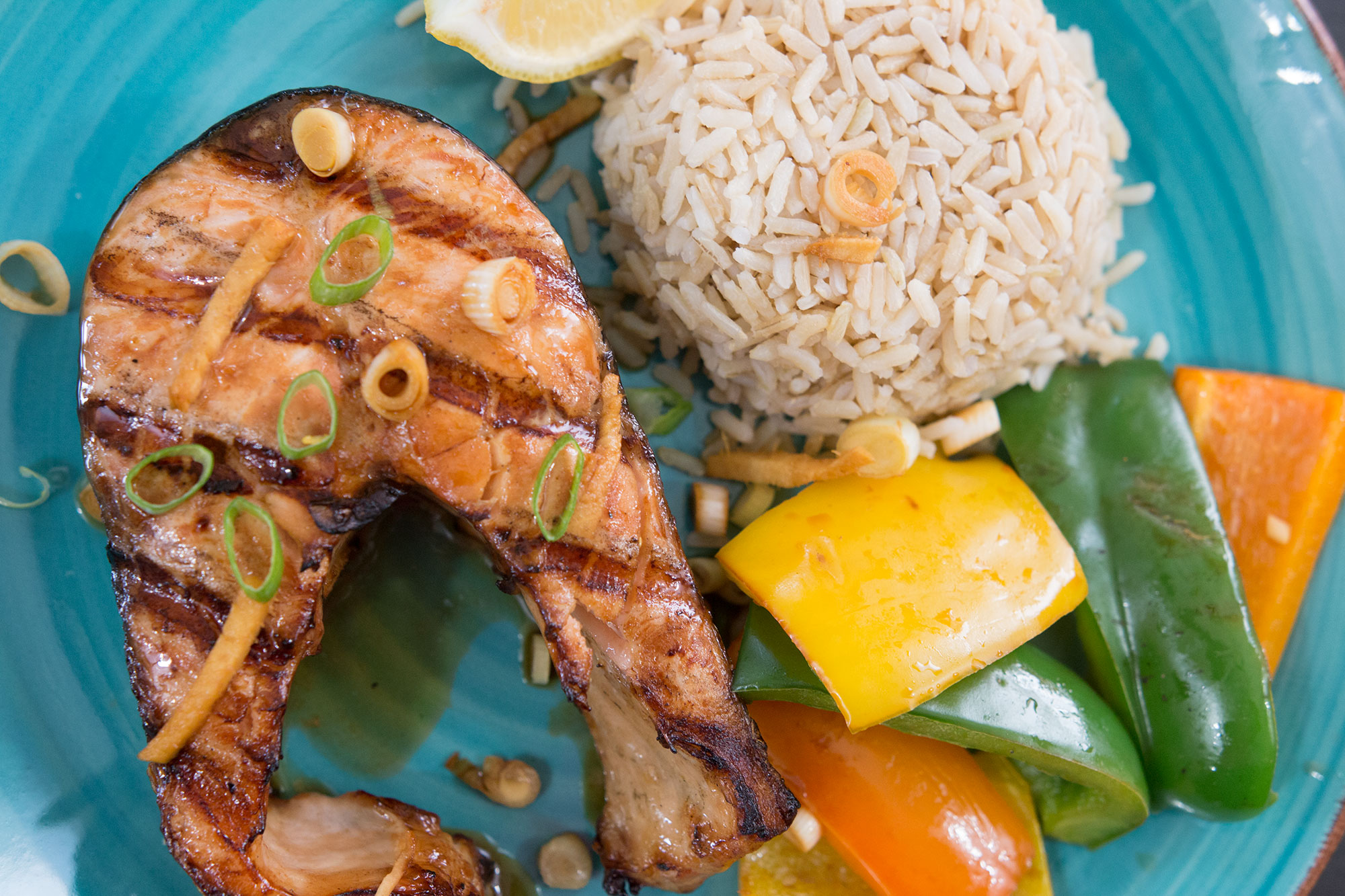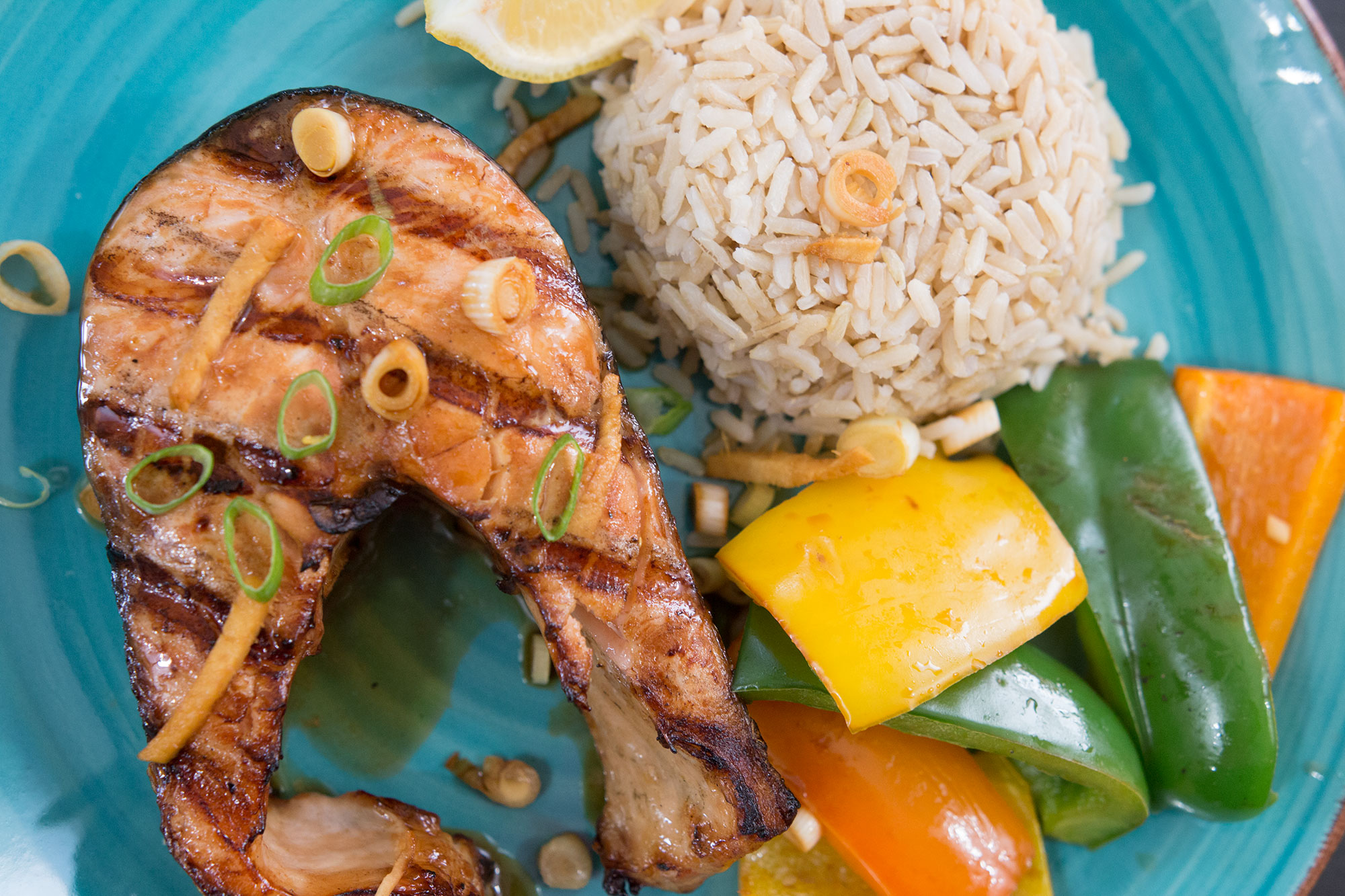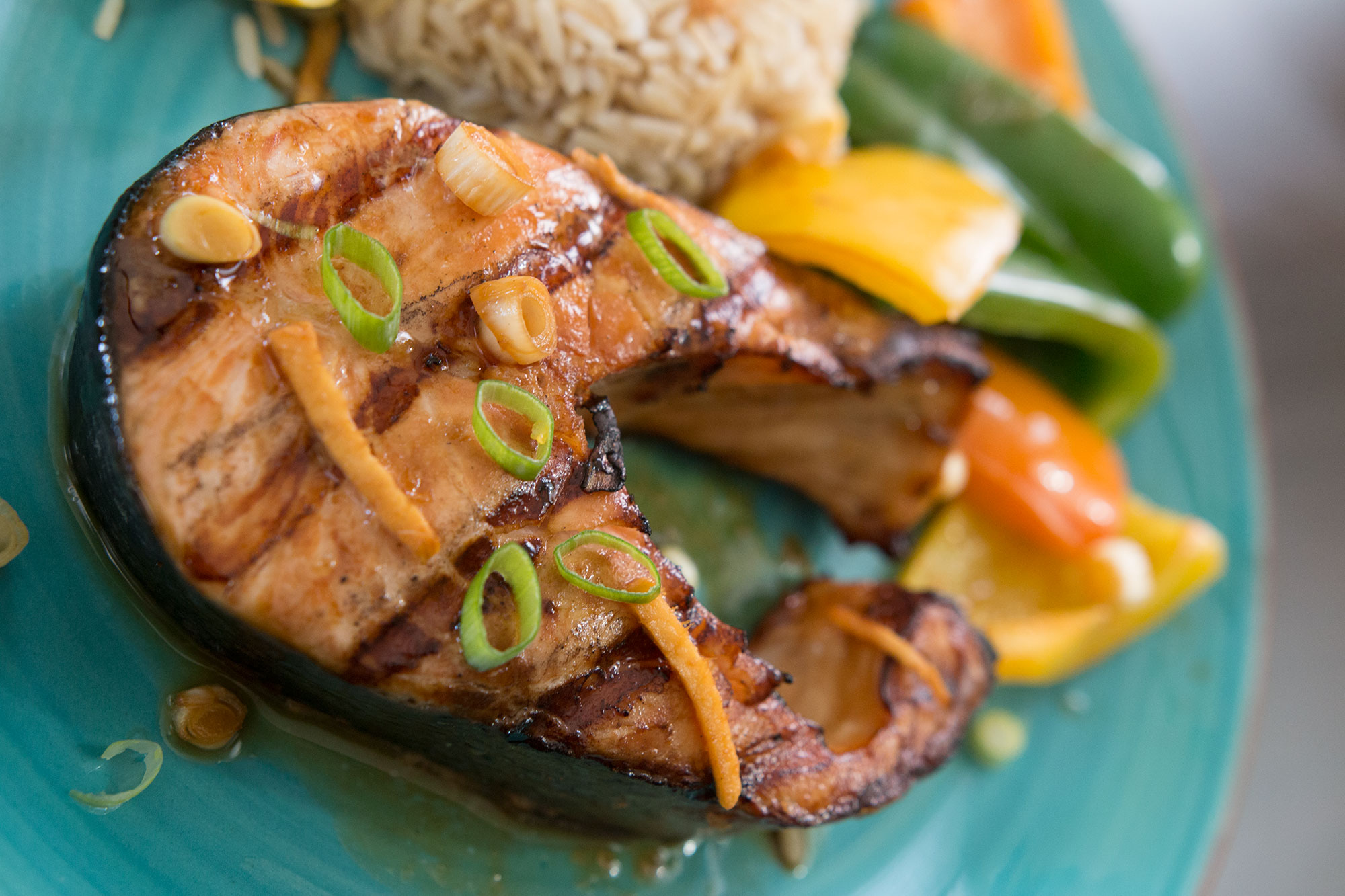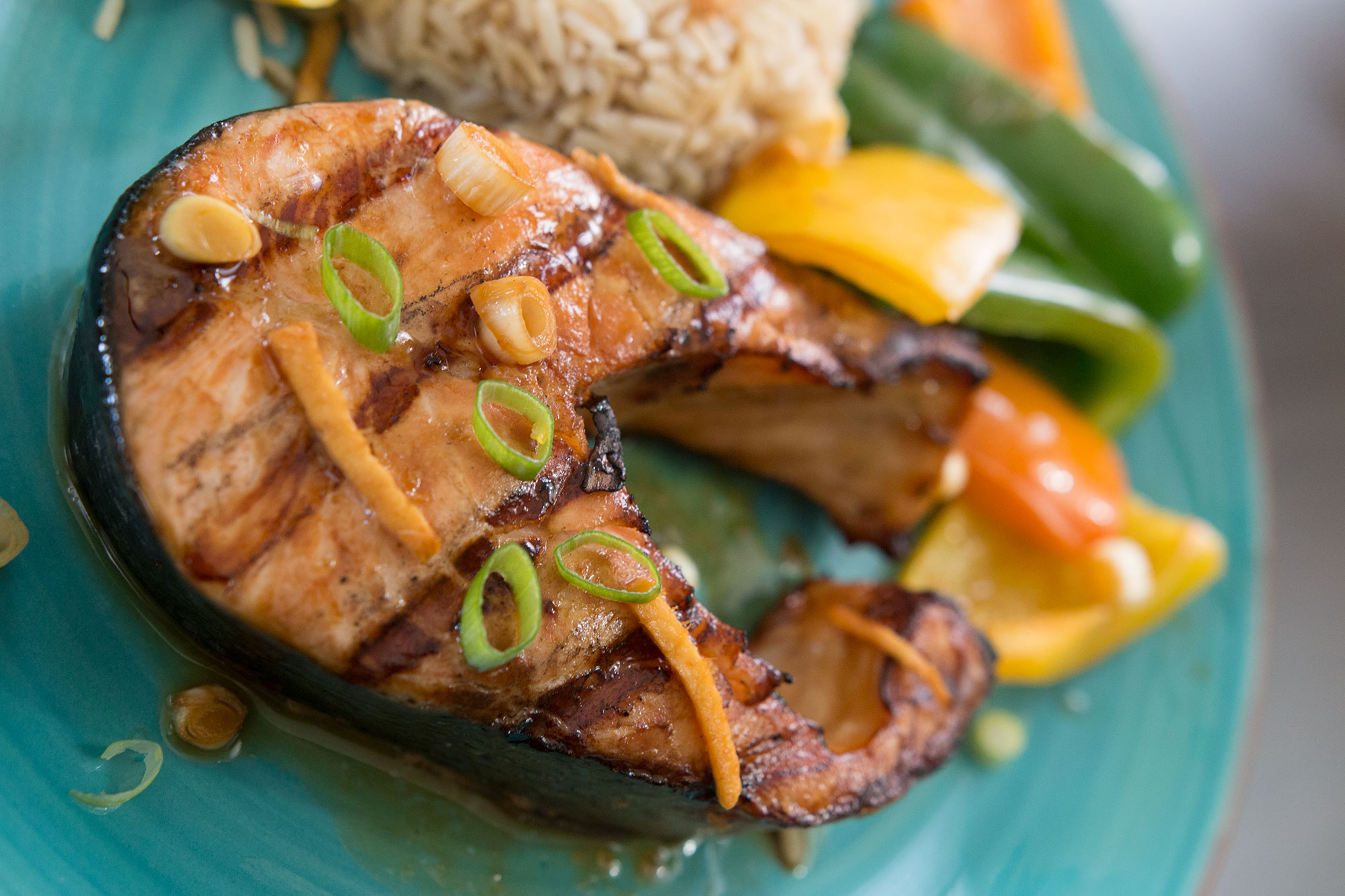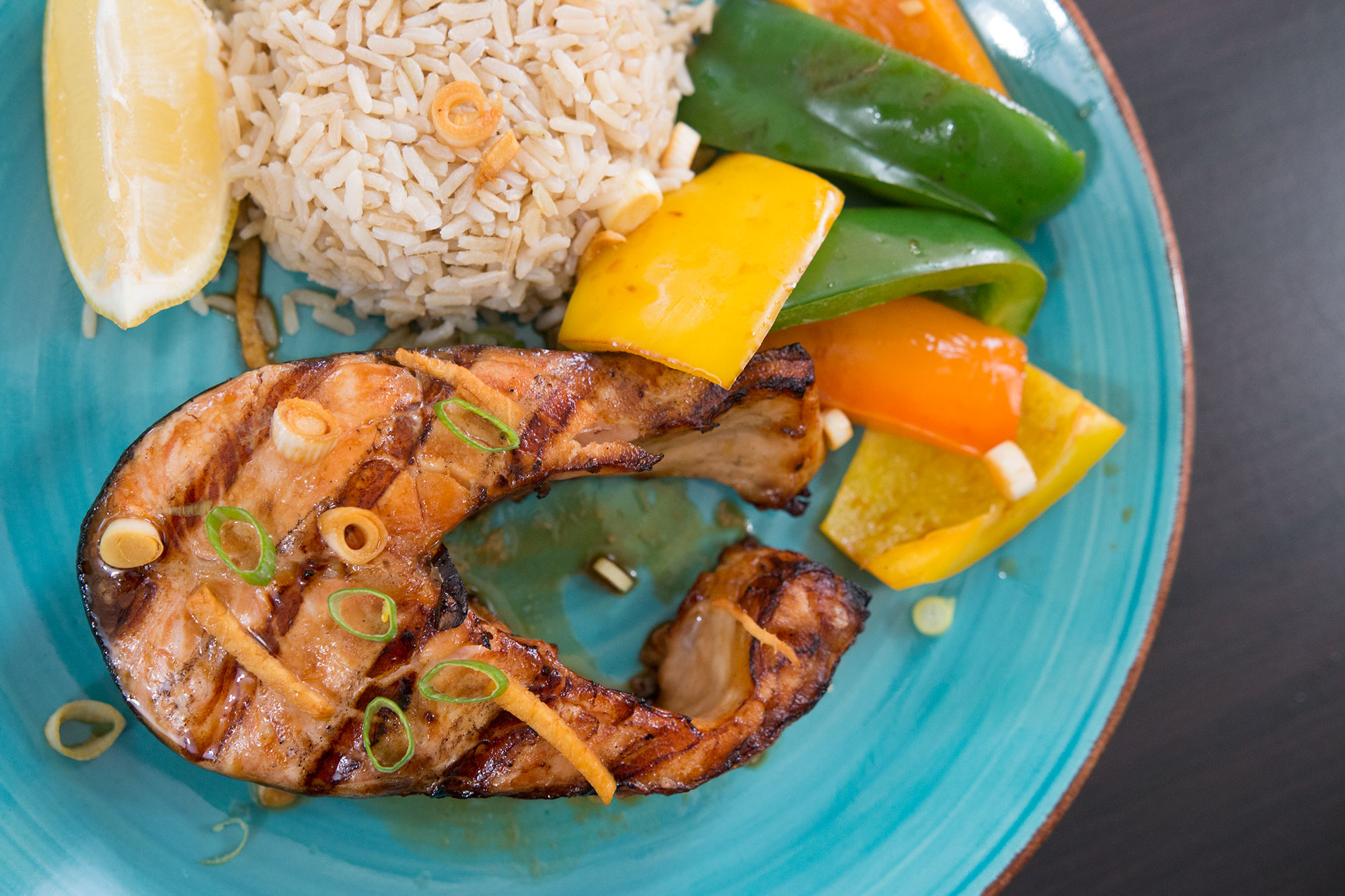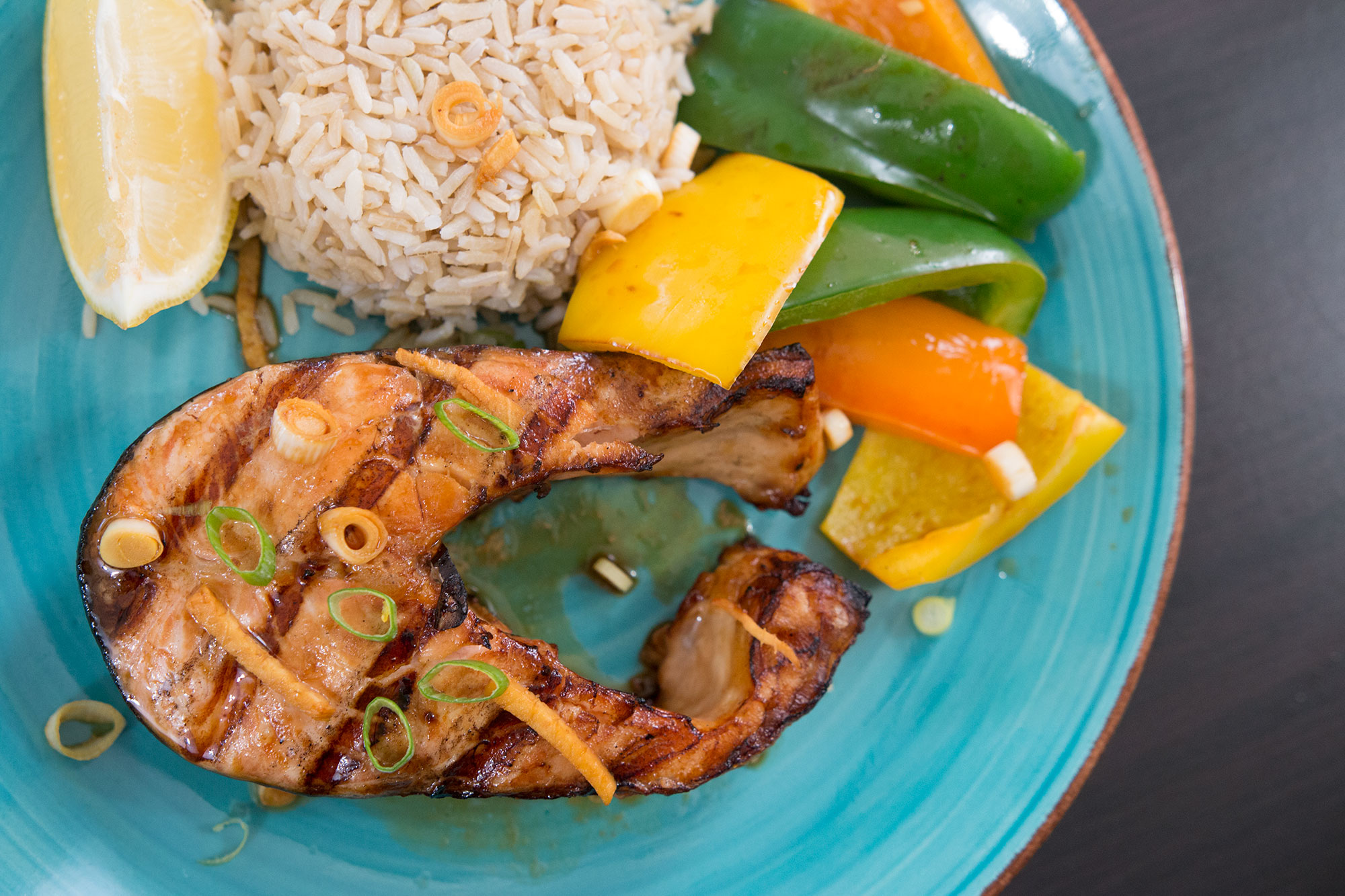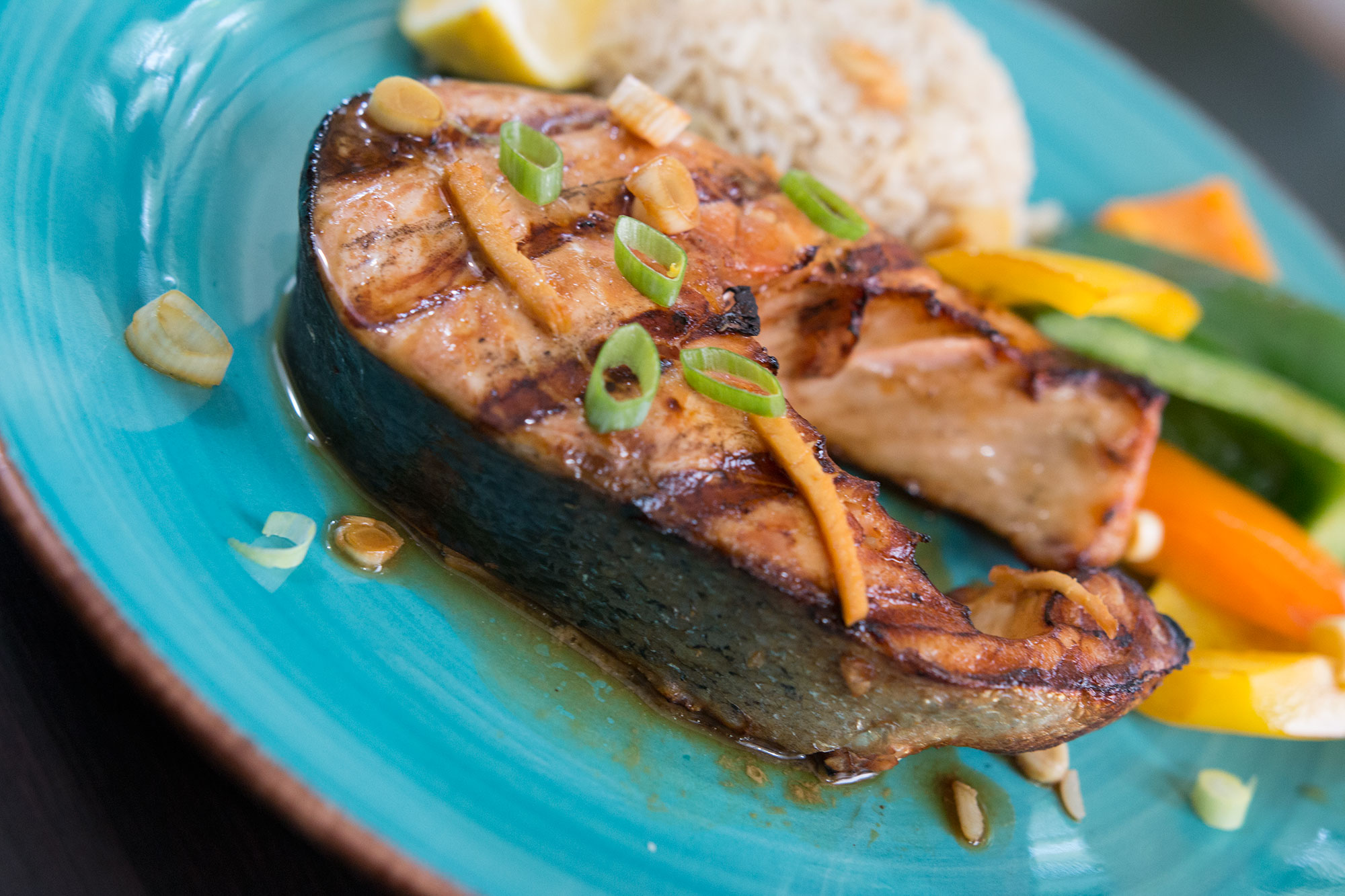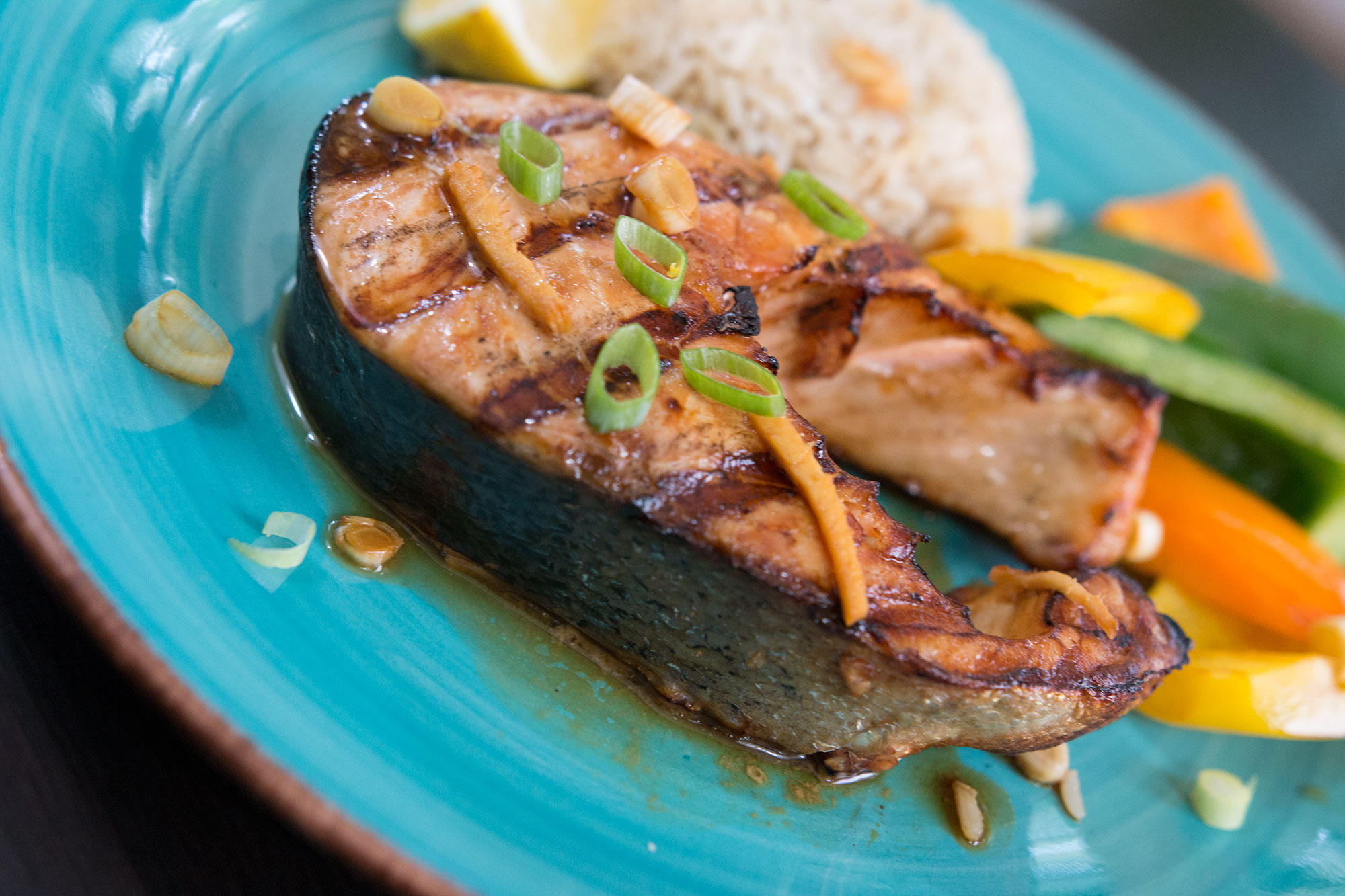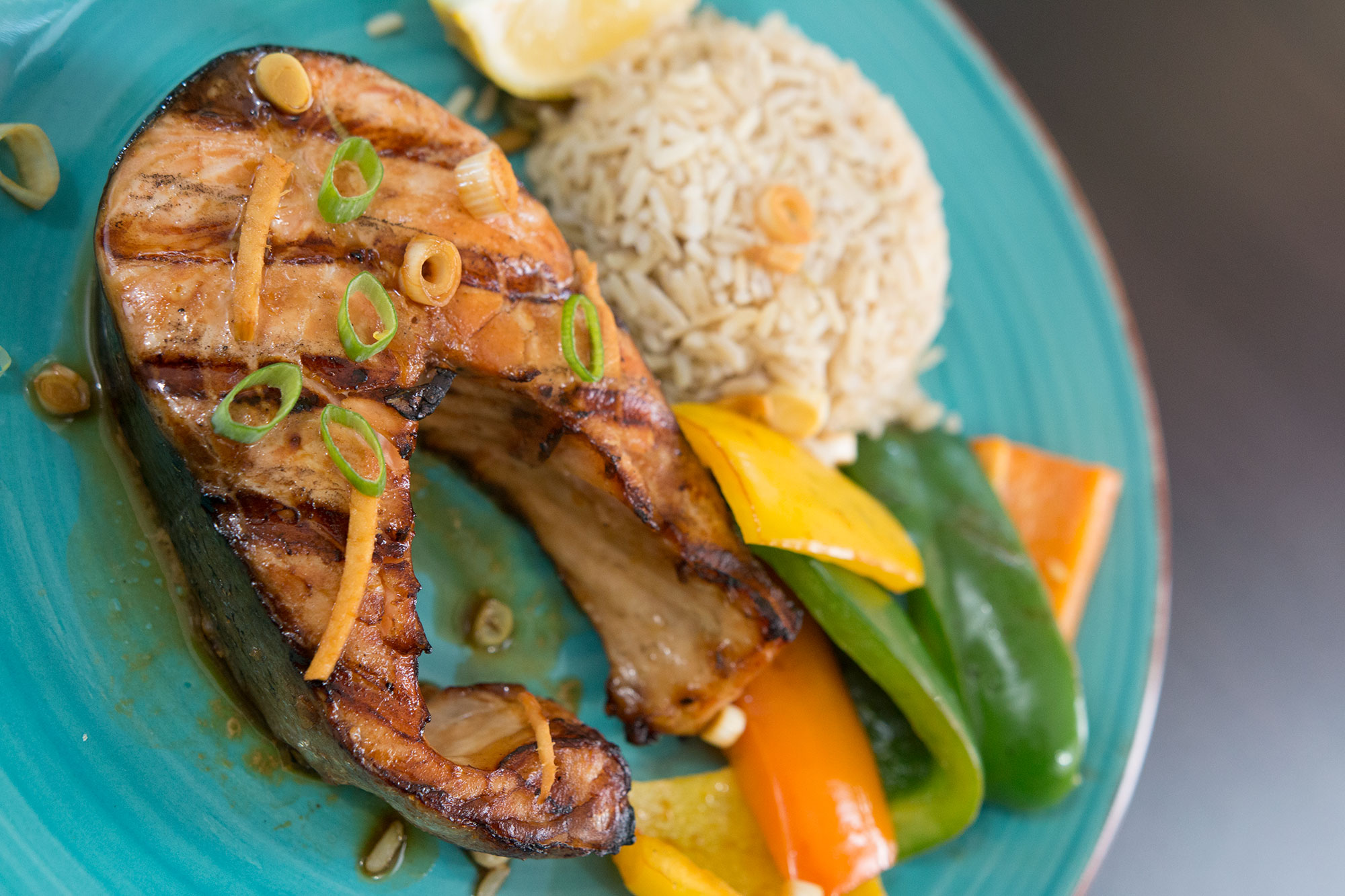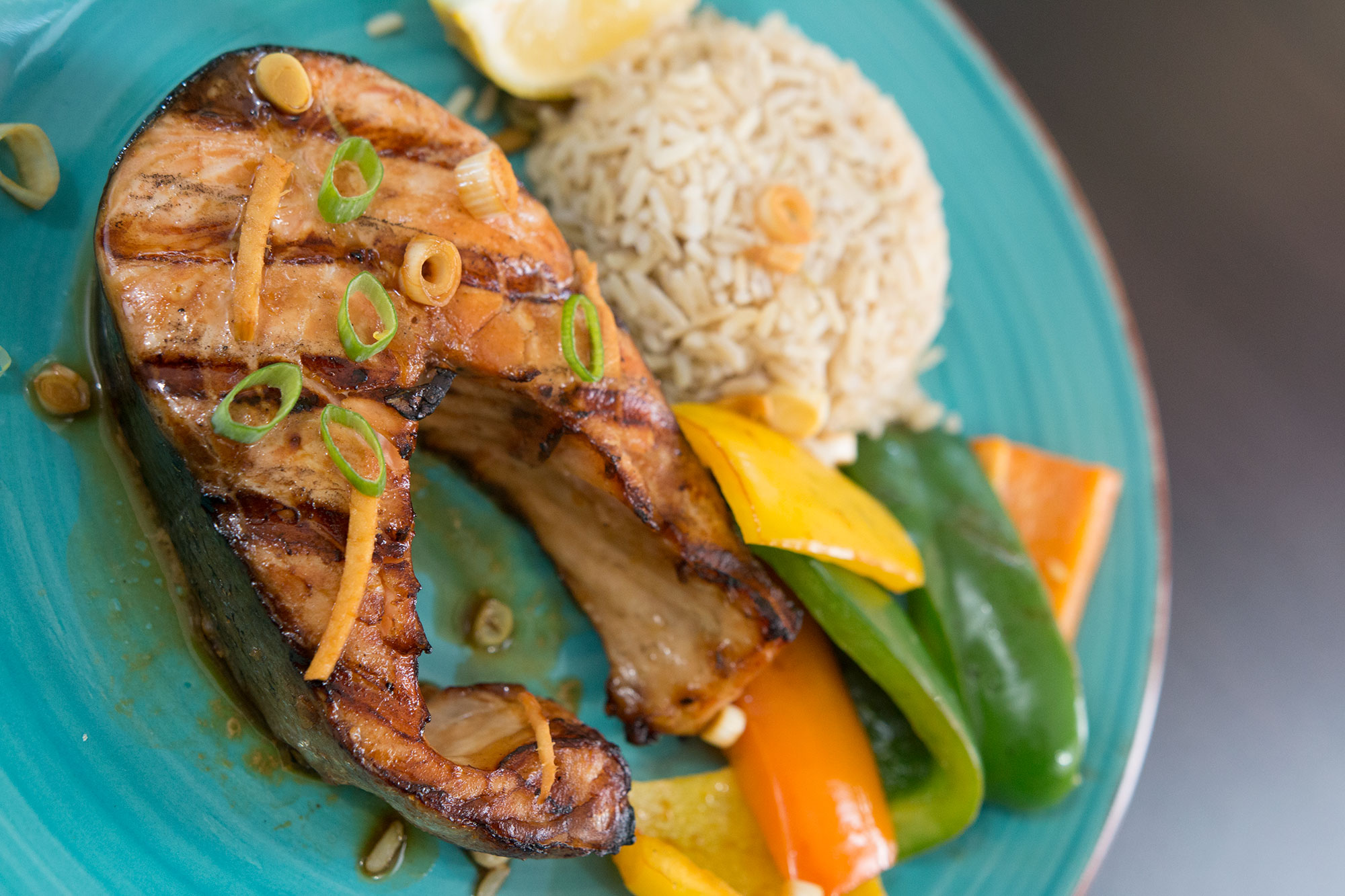 This easy weeknight meal is super easy. I got my hands on some Salmon steaks from Costco and decided to bump up their umami with some Tamari Japanese Soya sauce, some spring onion bulbs, lemon & ginger, and some bell peppers.
Tamari is very salty and has a strong umami taste. It's made from Miso paste and contains little or no wheat at all so is a great gluten free option.
In Canada we're really lucky to enjoy the best and freshest Salmon. These fish are found in the wild in the Atlantic & Pacific Oceans and many of our great lakes. These fish live in fresh water, swim upstream to the salt water and return to fresh water to spawn of lay their eggs. Farmed Salmon is widely available but of course it's always better to get wild Salmon if possible.
I don't enjoy fishing, not do I take any pleasure in cleaning and preparing the fish. One year my husband's friend called from a fishing trip and offered to drop off one from his catch. I will never forget that day, the beast was almost 3 feet long and probably weighed about 10 kilos. It was slimy to the touch and my husband and I struggled to slice & clean it. From that day on, I like to leave it to the experts to cut, trim and clean my fish so I can focus on the fun stuff like infusing the flesh with Tamari and other ingredients.
[youtube-subscriber nickname=kravingsblog]
Ingredients
4 Salmon Steaks
¼ cup of Tamari
3 tbsps of julienne of Ginger
3 tbsps sliced spring onion bulbs
Juice of a Lemon
Mixed Bell Peppers, cut into sections
Instructions
Add the Tamari, Ginger & Spring Onions together and pour it over both sides of the fish & some over the Bell peppers
Allow these to sit for a few minutes
Preheat the grill and grill the salmon flipping over when cooked on one side
Grill the Veggies as well
Serve with some rice
https://kravingsfoodadventures.com/tamarisalmon/