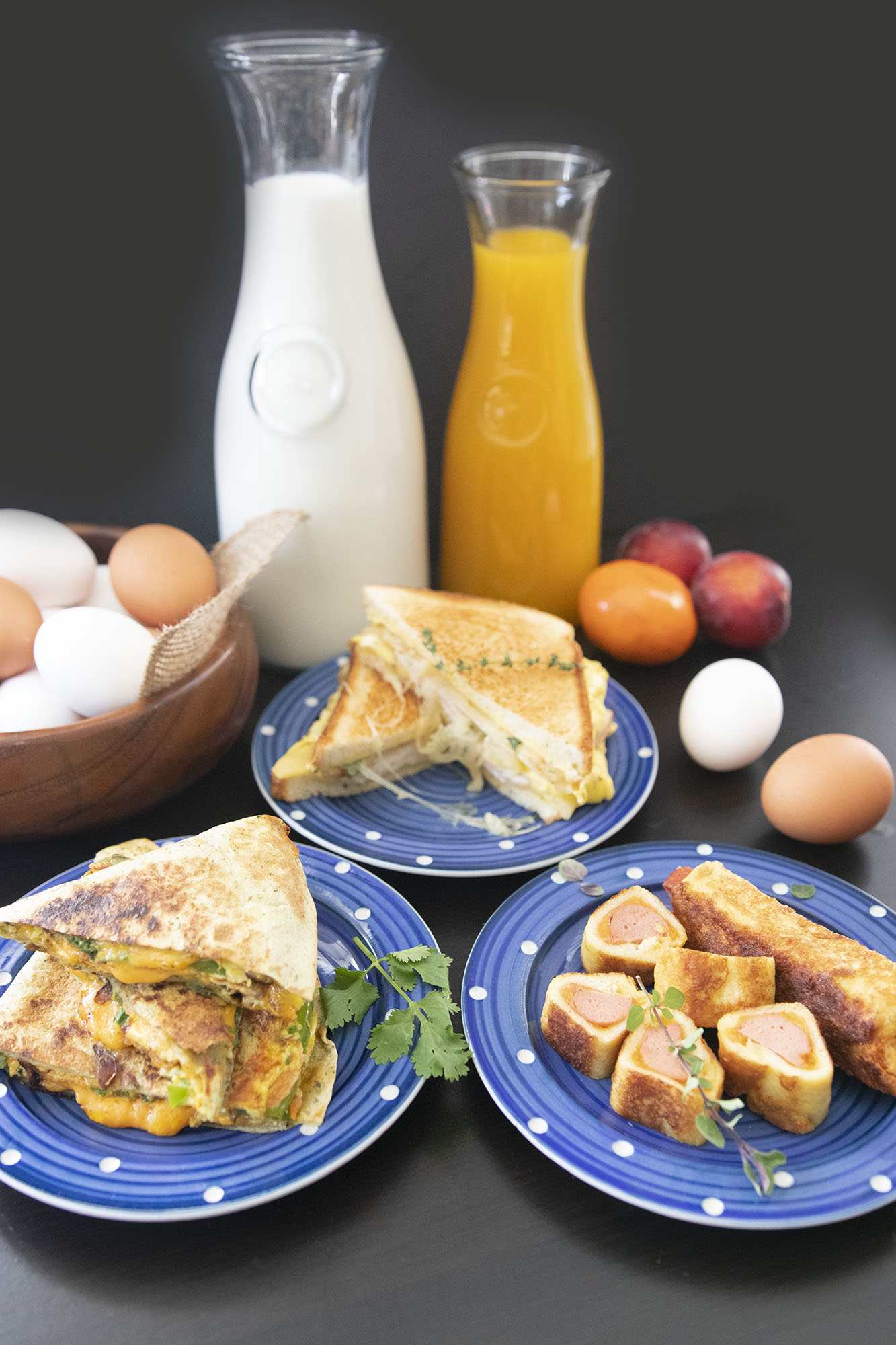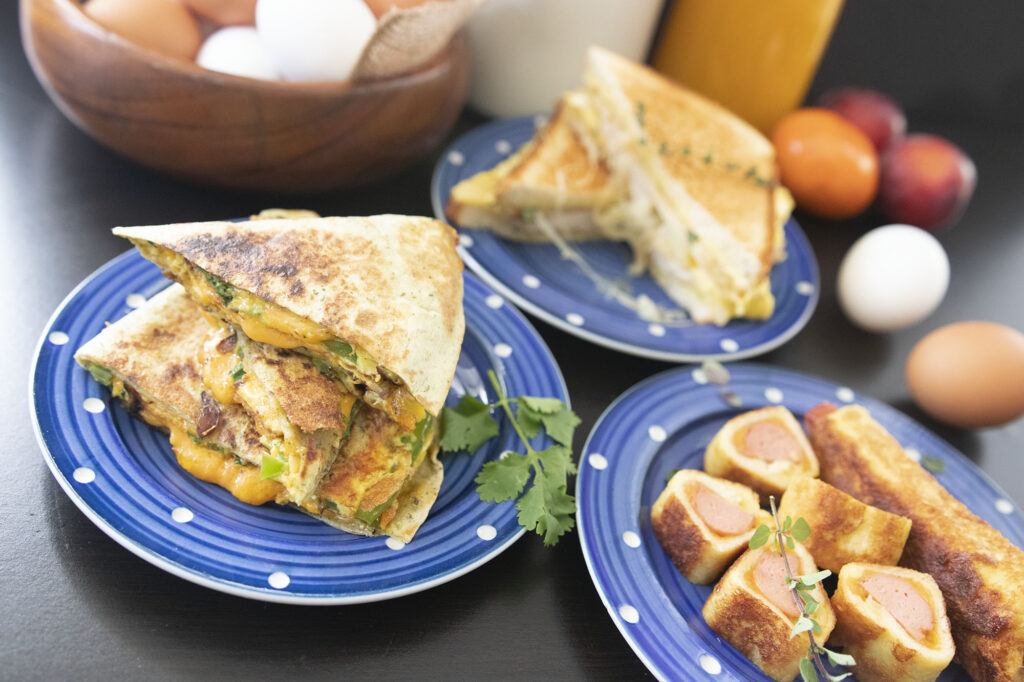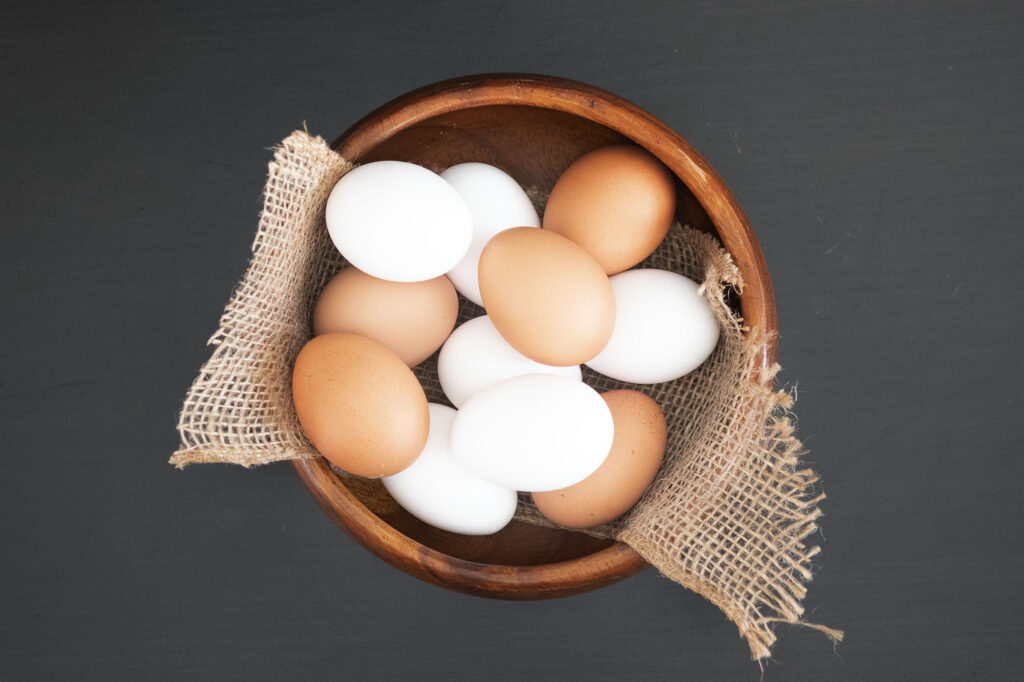 Eggs are a staple in most households, you can make so many dishes out of these either as a whole or use egg as an ingredient in other dishes. It satisfies, binds and fluffs up recipes. Although you can use these recipes for any meal, I was looking for interesting ideas to make for my family for breakfast. Tired of the usual fried egg or omelette, I came up with these three ideas.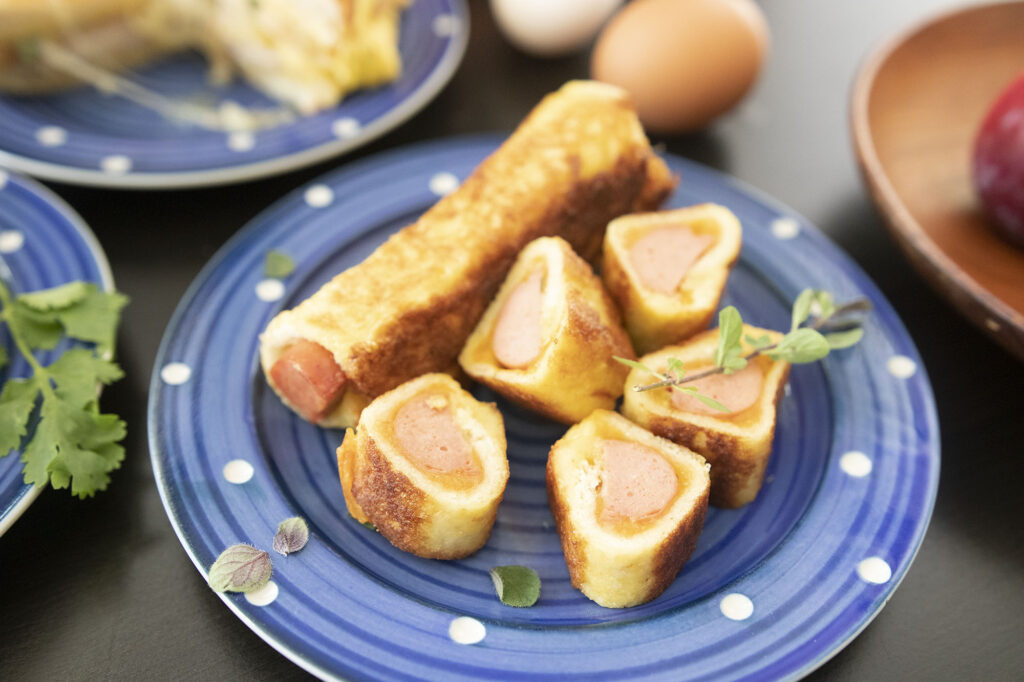 Sausage rolls
This recipe is a cross between french toast and a sausage roll. Bread is used instead of pastry and it's soaked in egg before rolling up with egg and a cooked sausage. If you have little ones especially, this will be a huge hit!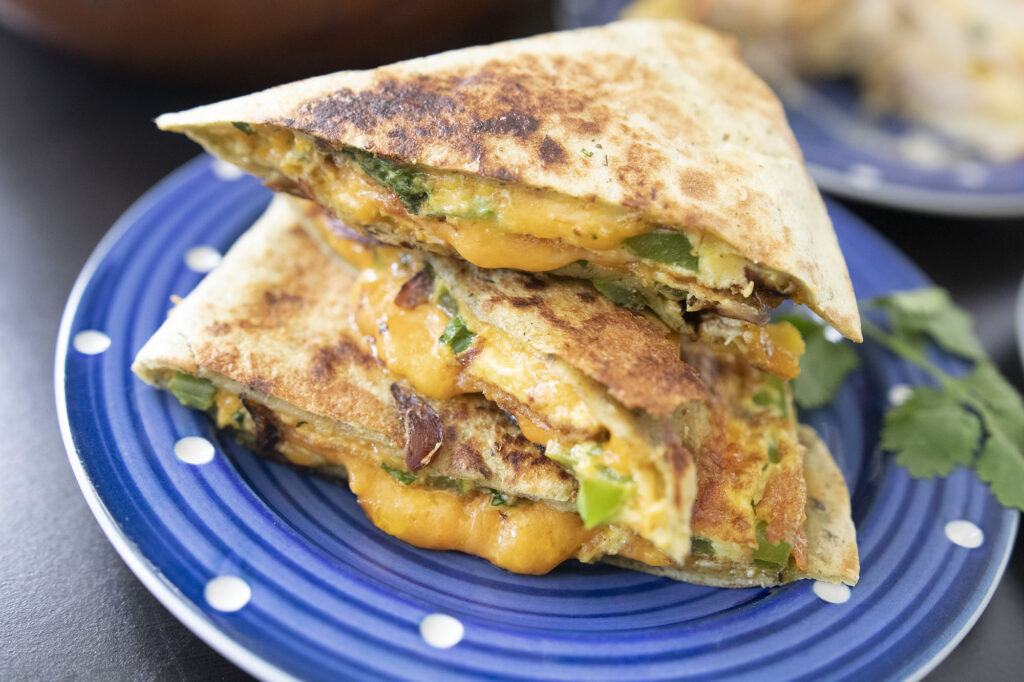 2. Egg Fajitas
This is more like a cross between a Fajita and a Quesadilla and a big fave with my boys. Onions and green Peppers are charred, then beaten egg is poured over together with cheese and a tortilla is pressed into the egg to set. Once cooked it's flipped over, more cheese is added with coriander and the tortilla is flipped over and crisped on both sides.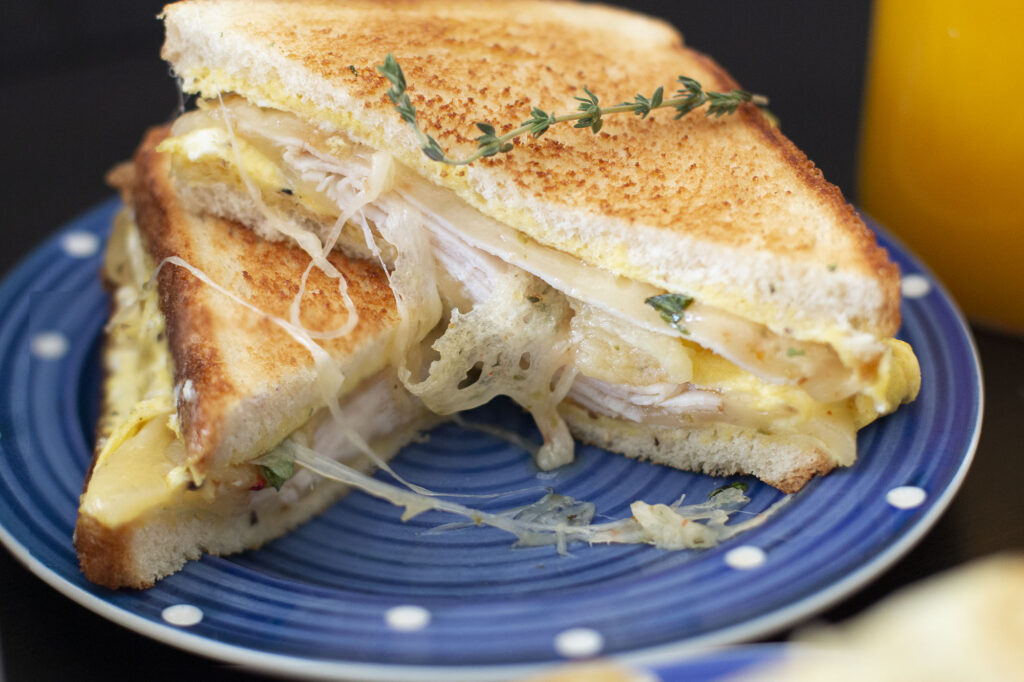 3. Stuffed Omelette Sandwich
This is really cool. Beaten egg is poured into a pan and two slices of bread are placed over. Once the eggs cook the whole thing is flipped over and cheese and turkey are added and the extra egg flaps are folded in. This is a great sandwich to make if you're going to be working at your desk or on the go as everything will stay together!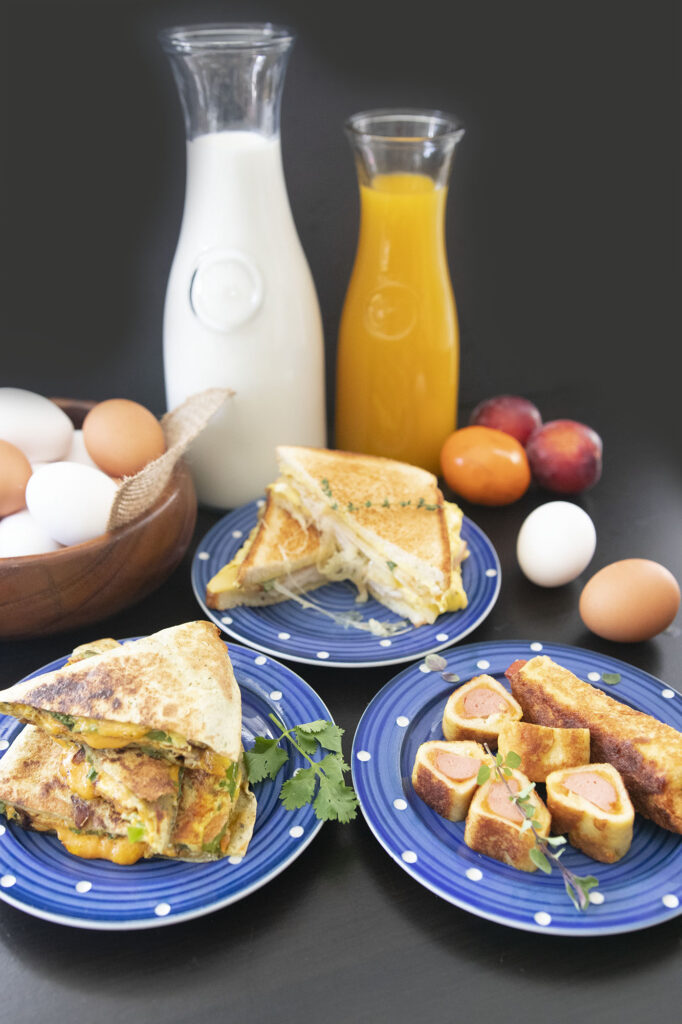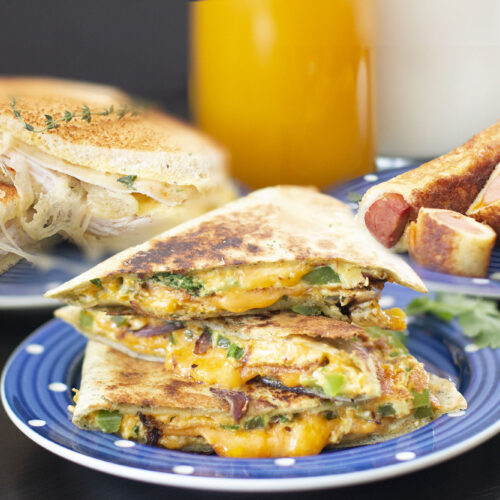 3 Unique Egg Sandwiches
Ingredients
Sausage rolls (makes one)
1

slice

bread

1/2

beaten Egg

Salt & pepper

1/4

cup

grated Cheese

Pinch

fresh Oregano

1

cooked Wiener or Sausage

trim to fit
Egg Fajitas (makes one)
1/4

cup

Onions

1/4

cup

green Peppers

2

Eggs

Salt & pepper

1

tbsp

of chopped Coriander

1/4

tsp

Cumin

Pinch

of Chilli flakes

1/2

cup

grated Cheese

1

Tortilla
Stuffed Omelette Sandwich (makes one)
2

Eggs

Salt & pepper

2

slices

of toasted Bread

2

Cheese slices

2 – 3

Turkey slices
Instructions
Sausage rolls
Cut the crusts off the bread and roll it out

Beat the egg, add salt and pepper and pour it onto a plate

Let the bread soak in the egg on both sides

Then lay flat and add grated cheese

Place the sausage on one end and roll tightly and press down on the seam to secure

Place in a hot oiled pan, cook for the first 30 secs seam side down to seal the roll and then roll over to cook on all sides
Egg Fajitas
In an oiled pan add the onions and green peppers and allow to caramelize

Beat the eggs and add salt and pepper

Add the eggs over the onion and green peppers

Add half the cheese and press the tortilla down over the egg and let it set for a minute

Once the egg is cooked flip over

Add the coriander and the other half of the cheese to one half of the tortilla and flip over

Allow to brown on both sides before cutting into quarters
Stuffed Omelette Sandwich
Beat the eggs and add salt and pepper

Add these to a hot pan and place the toasted bread slices over

Allow the egg to cook for a minute and then flip over

Add a cheese slice on both slices and the turkey slices on one and fold over and cook on both sides for another 30 secs to give the cheese a chance to melt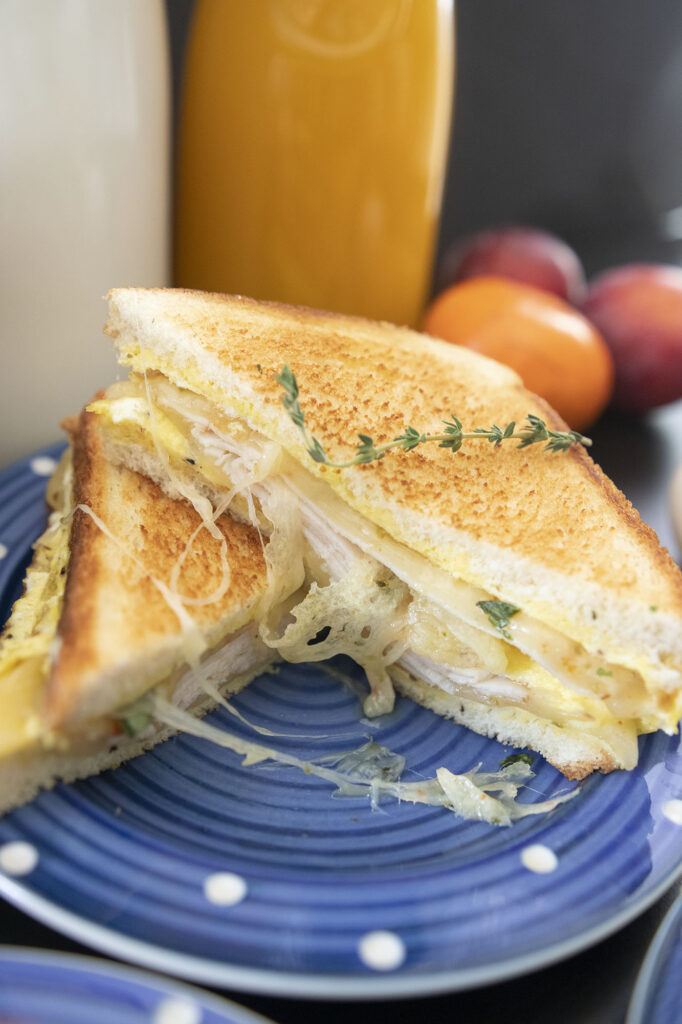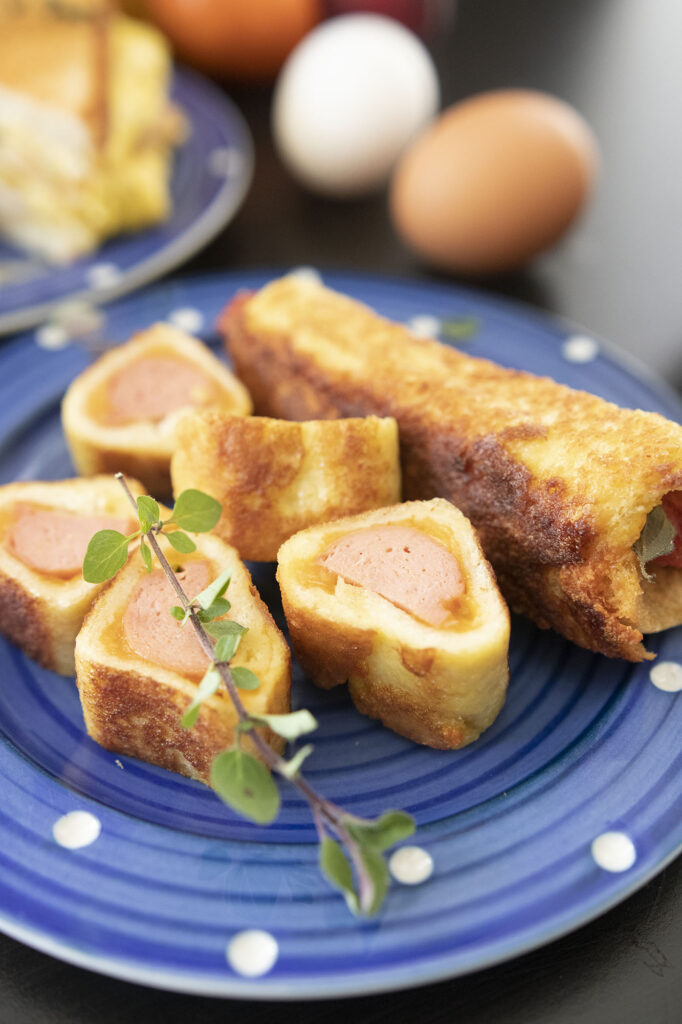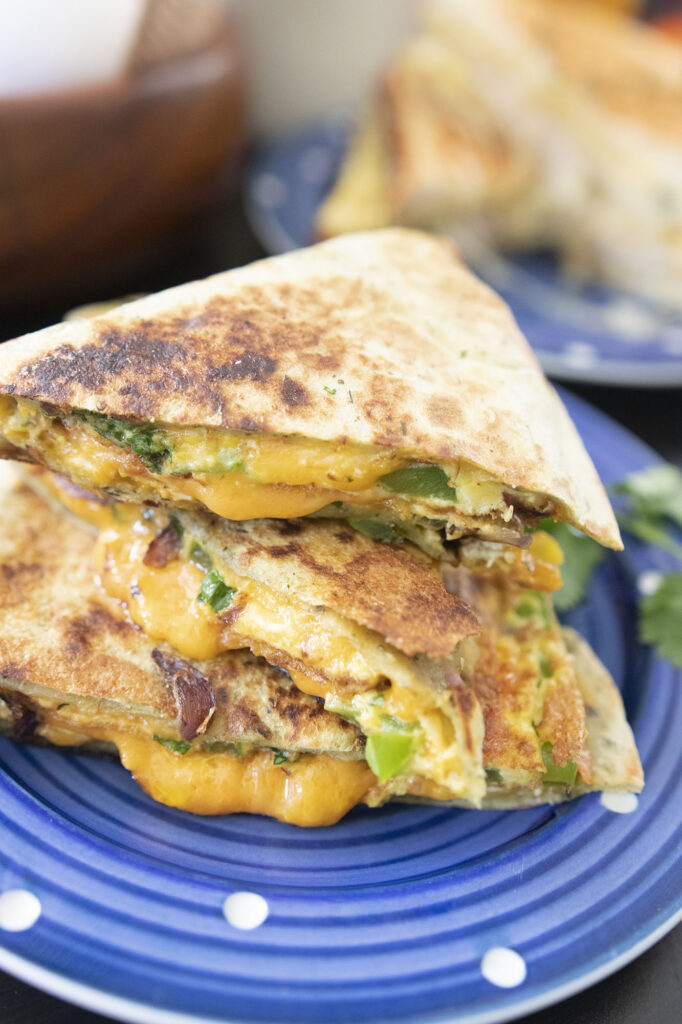 These unique sandwich ideas are great for breakfasts but also great for lunch, dinner or a snack! Try them out for yourselves