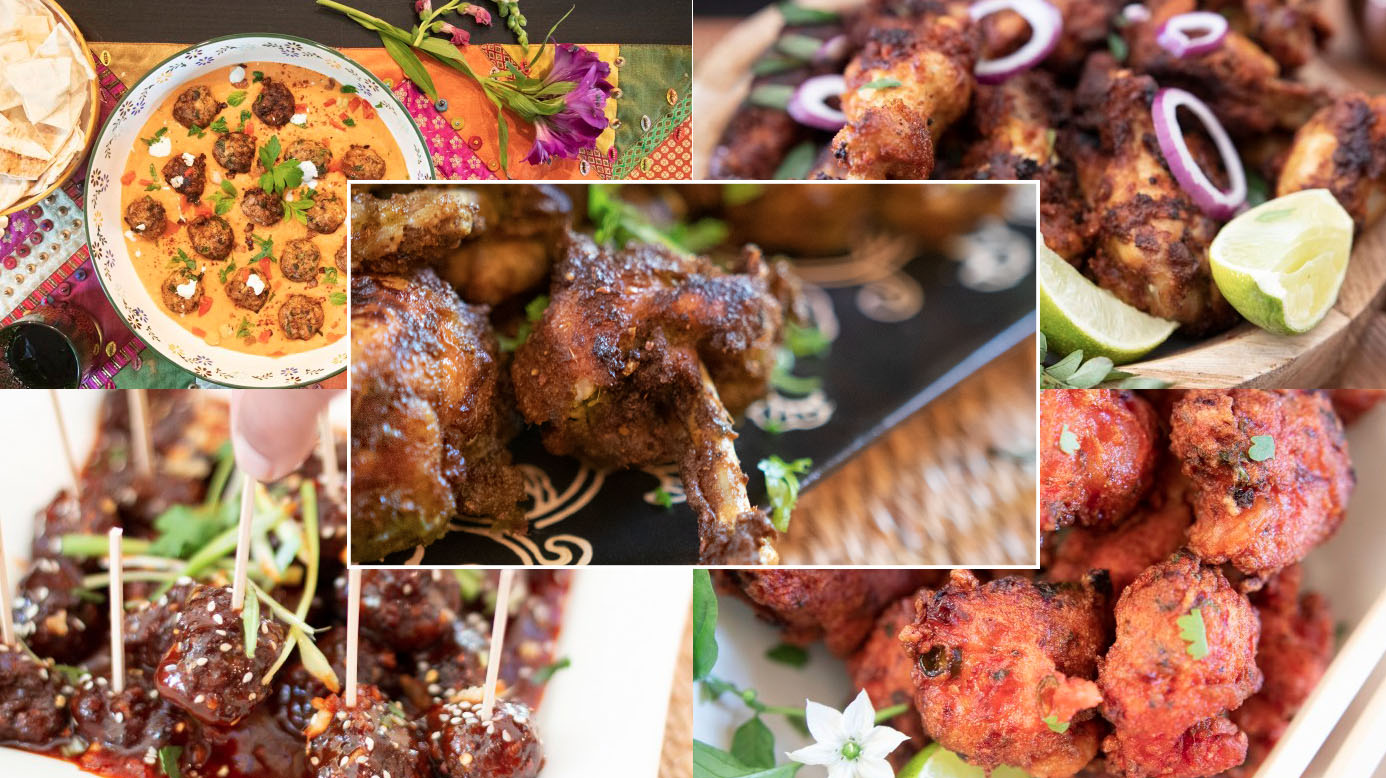 I'm going to round up 5 great potluck appetizer ideas perfect for when you get invited to a potluck at work or with friends.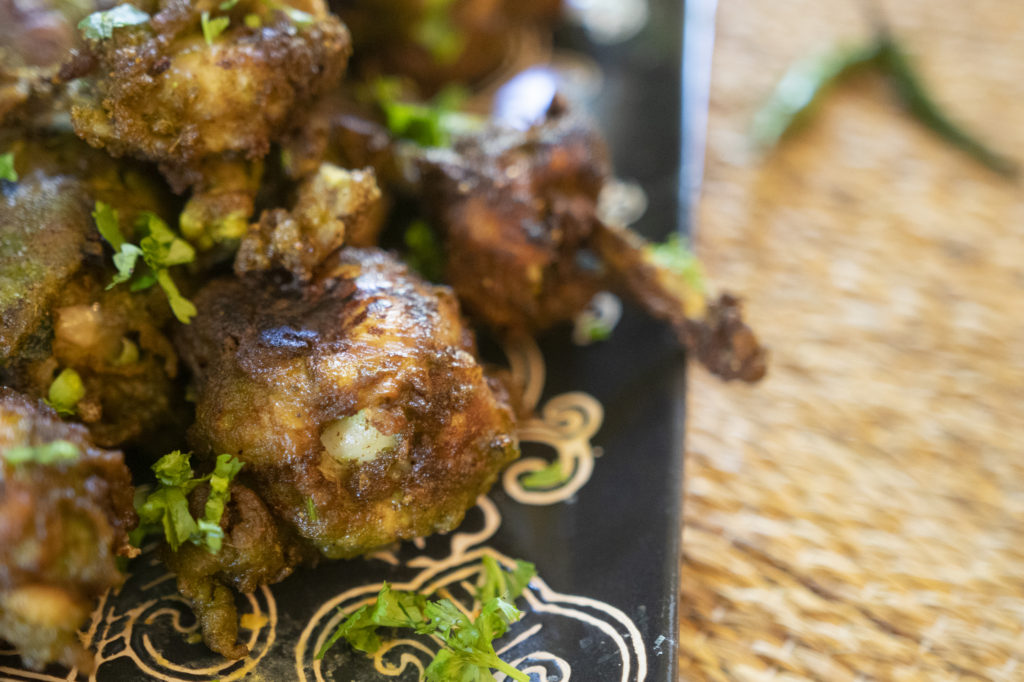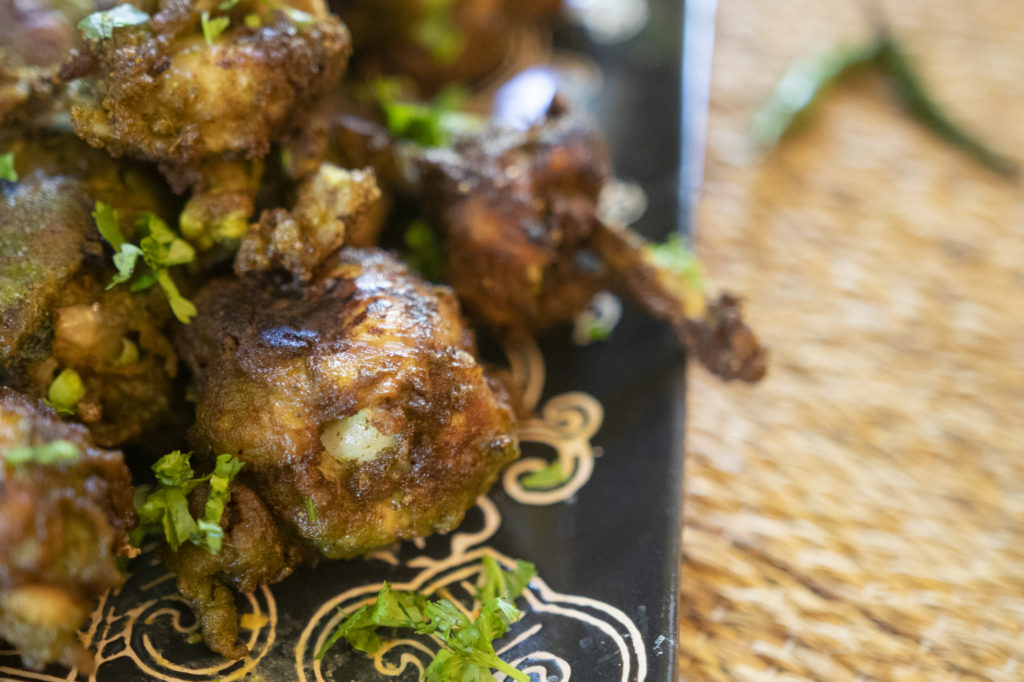 Green Chutney Chicken Lollipops – Wings are formed into a lollipop shape and then marinated in a green paste before frying till crispy in a pakora batter. The wings do take some time to prep but it has a wow factor like none other.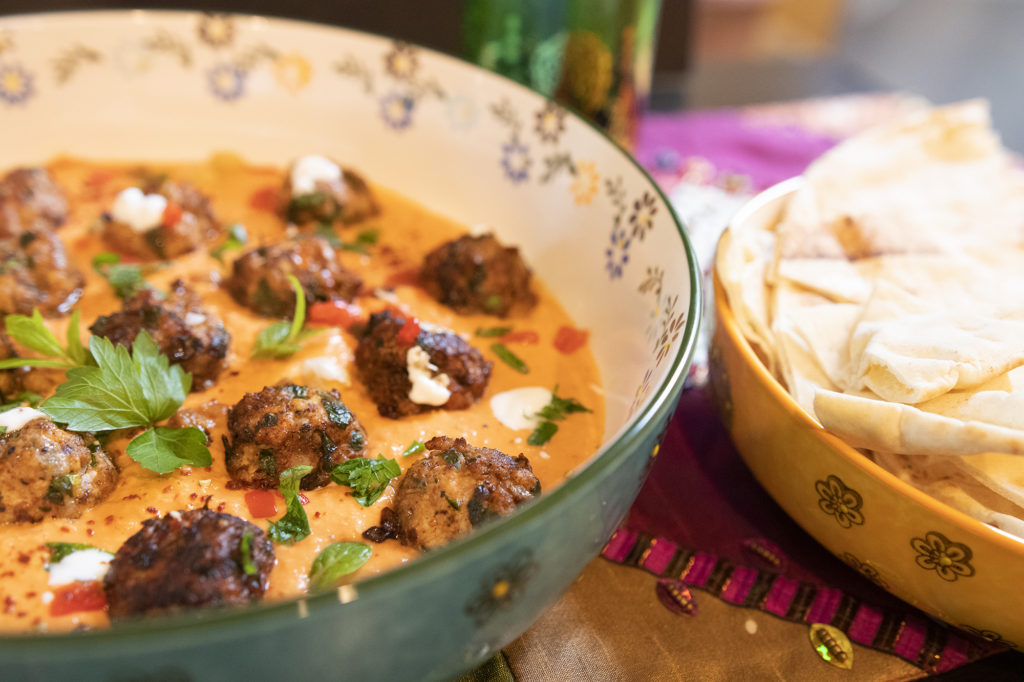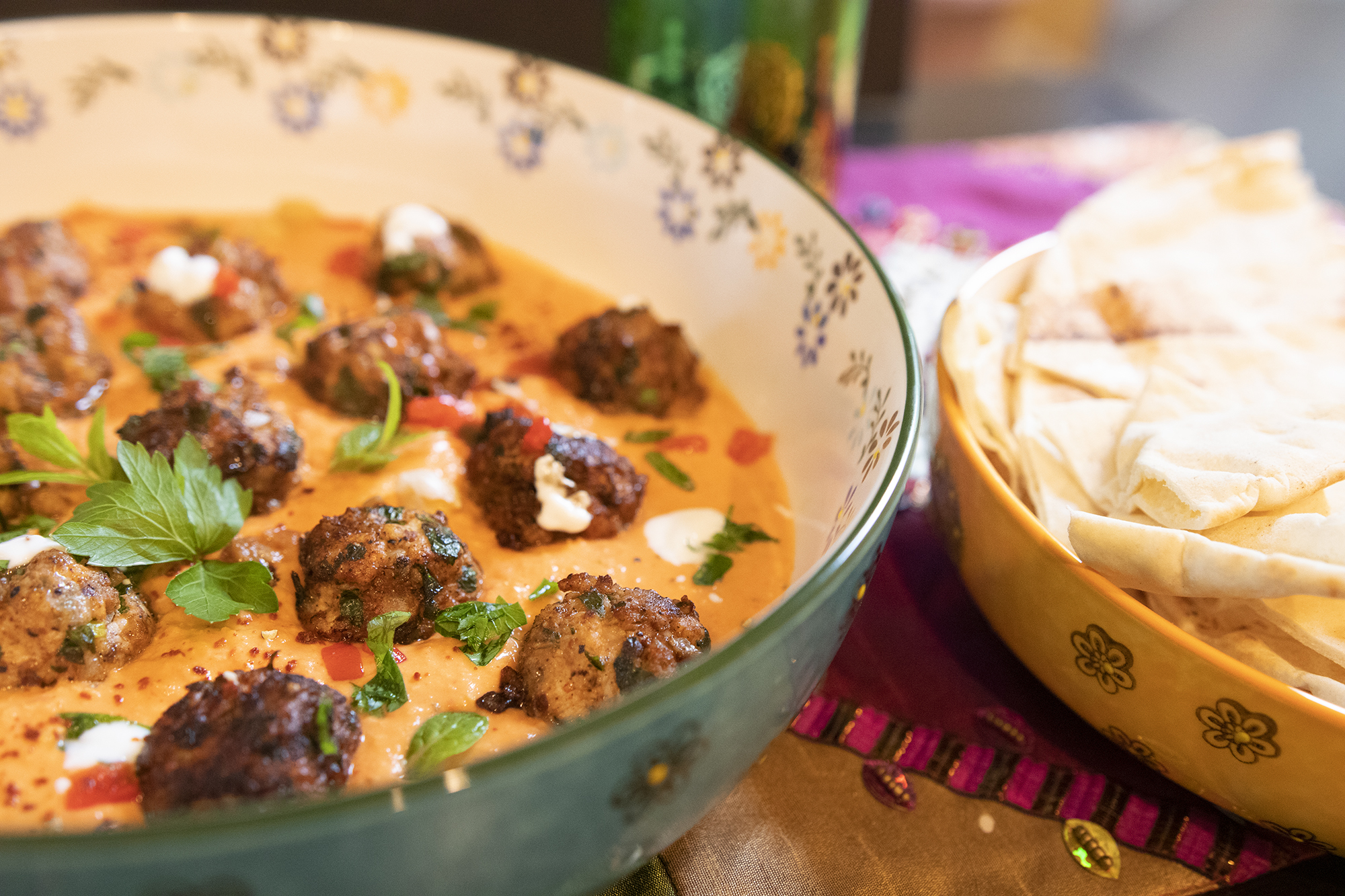 Meatball Hummus – Next why have just meatballs and hummus when you can have them together? This makes a great colorful party platter and is easy to prepare for larger crowds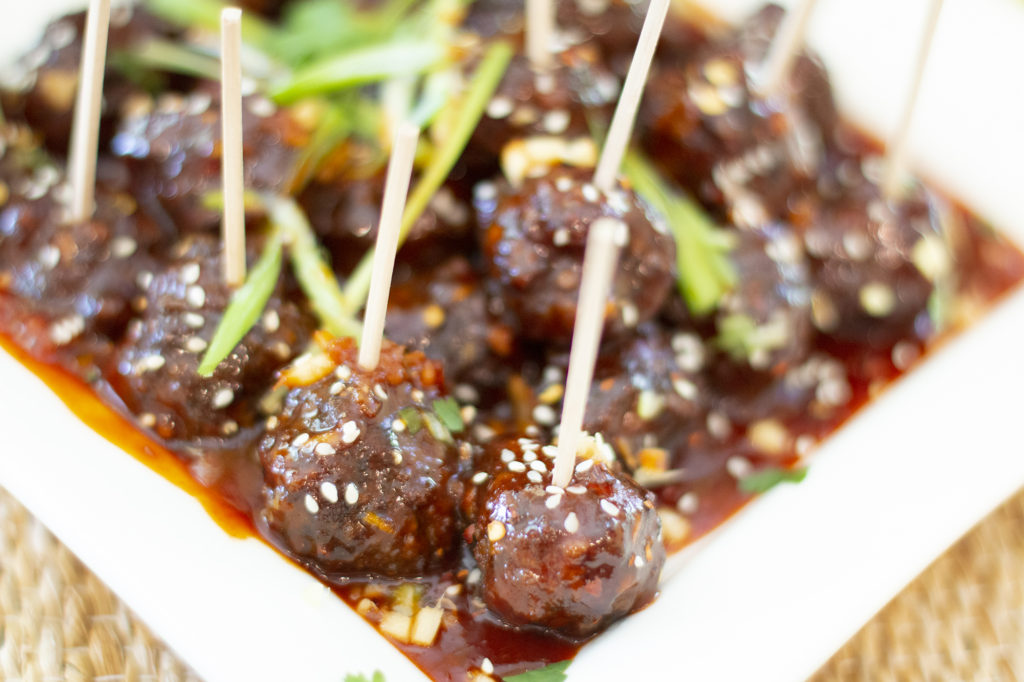 Korean Meatballs – Next on my list are these cute little Korean Meatballs. I cooked these meatballs in the air fryer and then tossed them in a sticky gochugang sauce.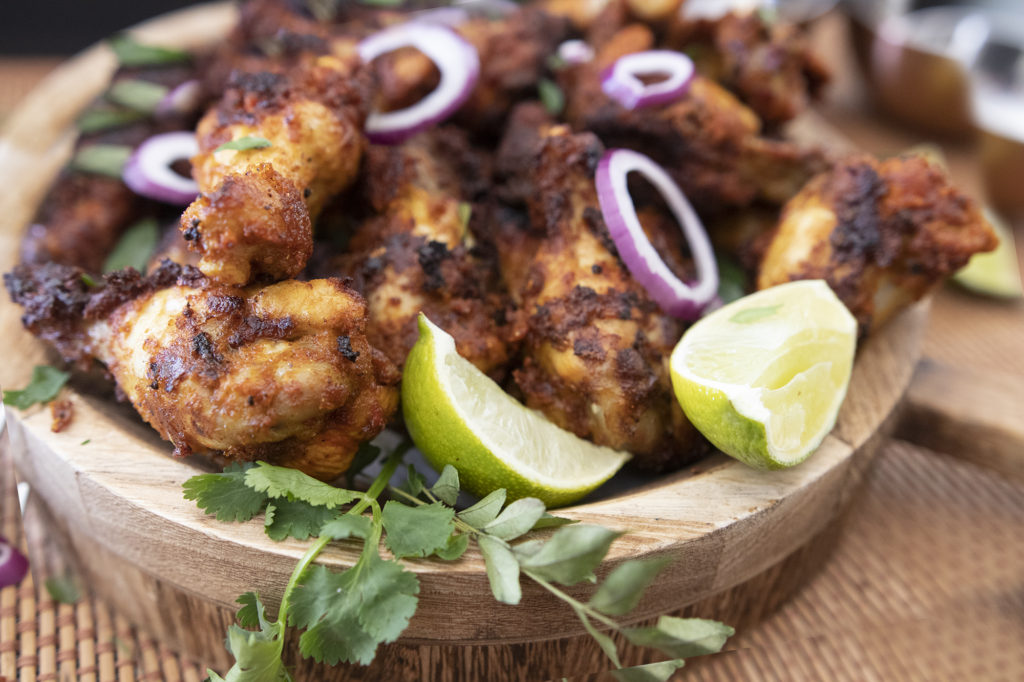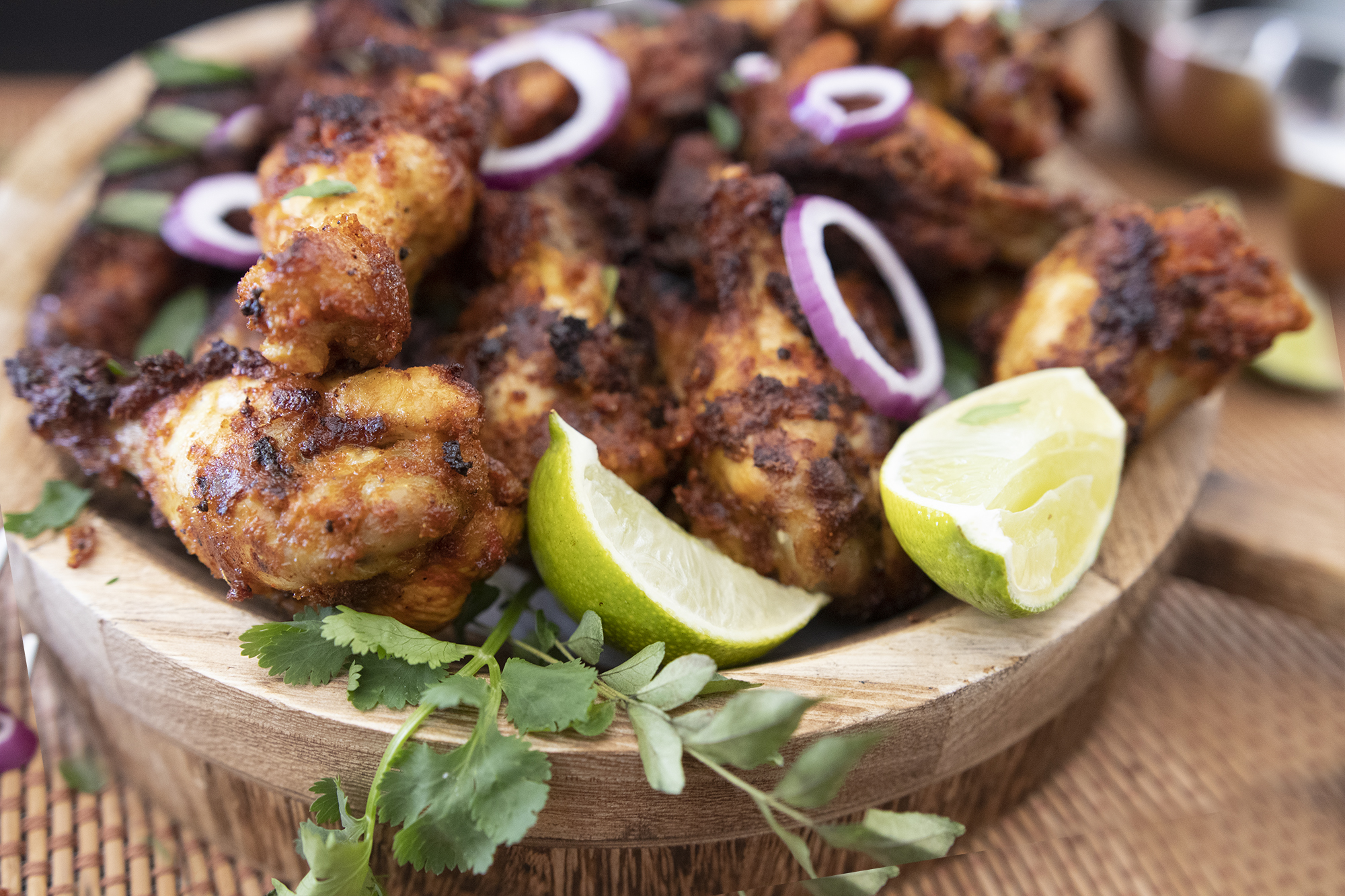 Chicken Fry – A perfect addition is the old Chicken Fry – these double fried classic recipe hails from Mumbai or Bombay and is a popular bar snack. You can make these with Chicken wings or boneless strips of chicken as well.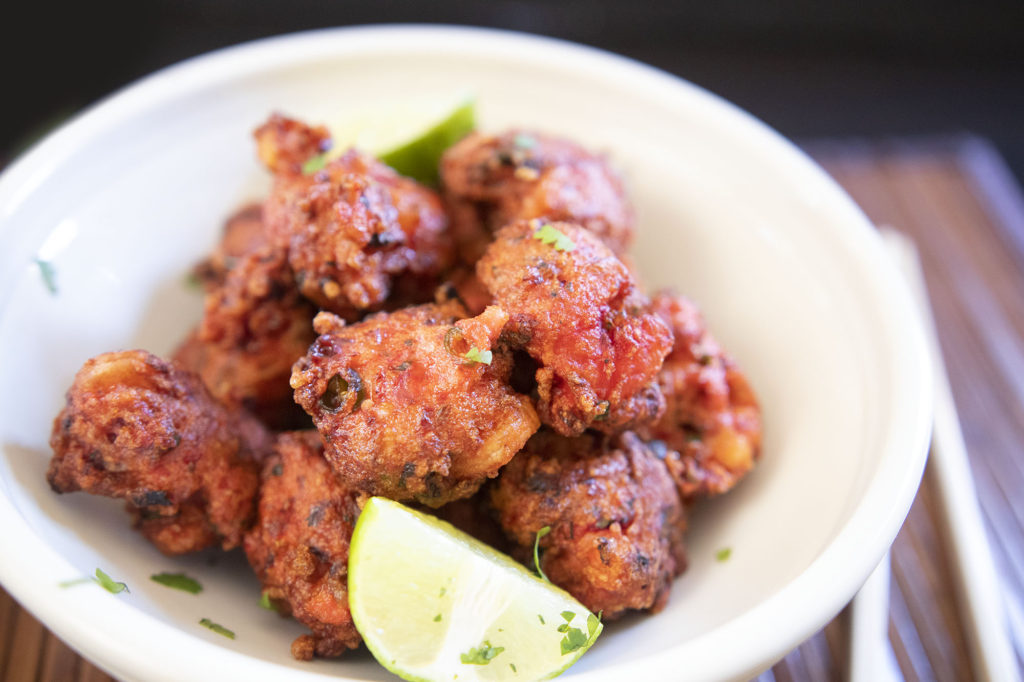 Shrimp Pakoras – And last but not least, Shrimp Pakoras can be pretty expensive to buy, but relatively inexpensive to make at home. Use this easy recipe to whip up a batch.
I hope you enjoyed these stunning recipes to take to your next potluck. Let me know in the comments what your fave is!