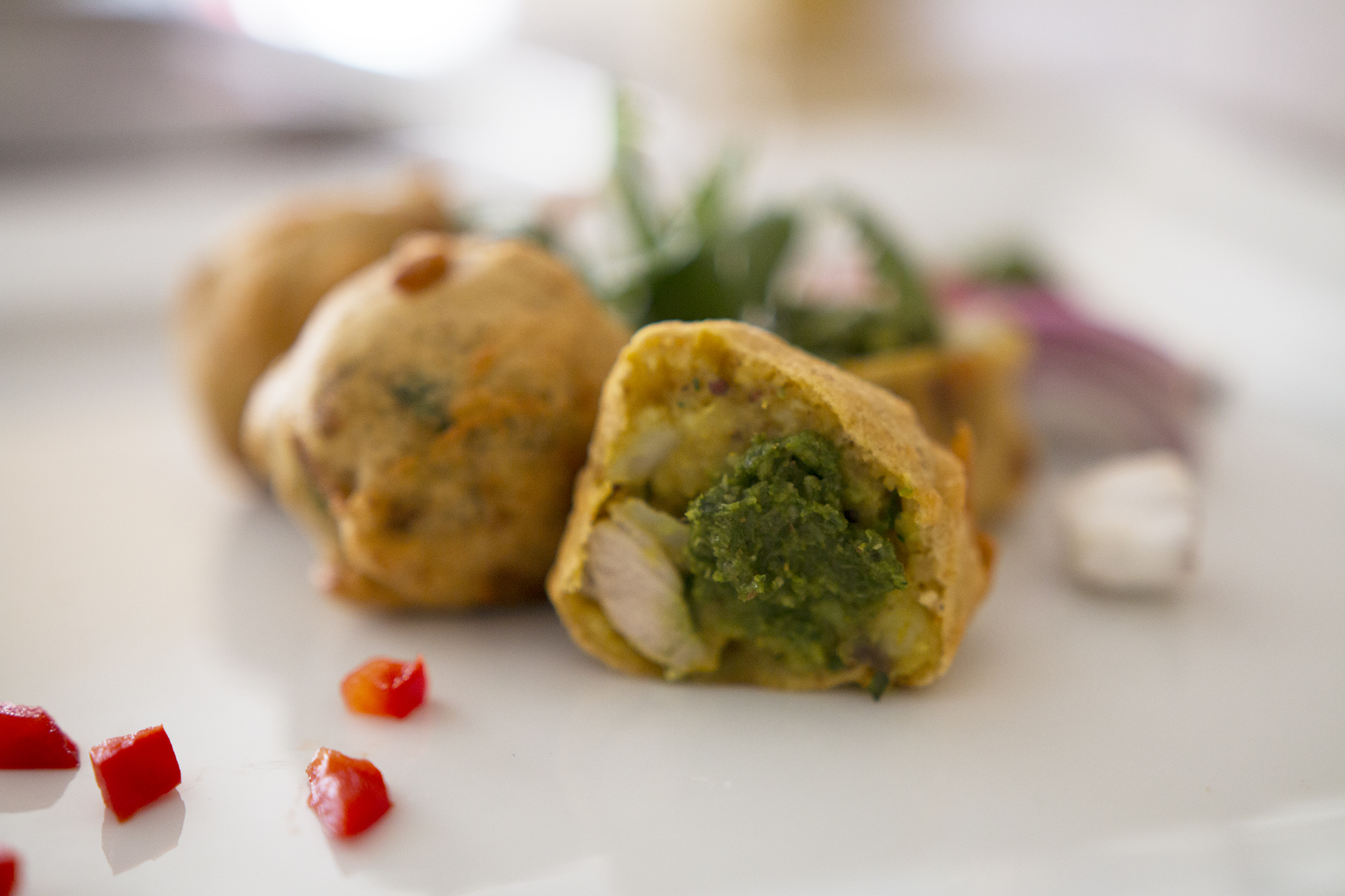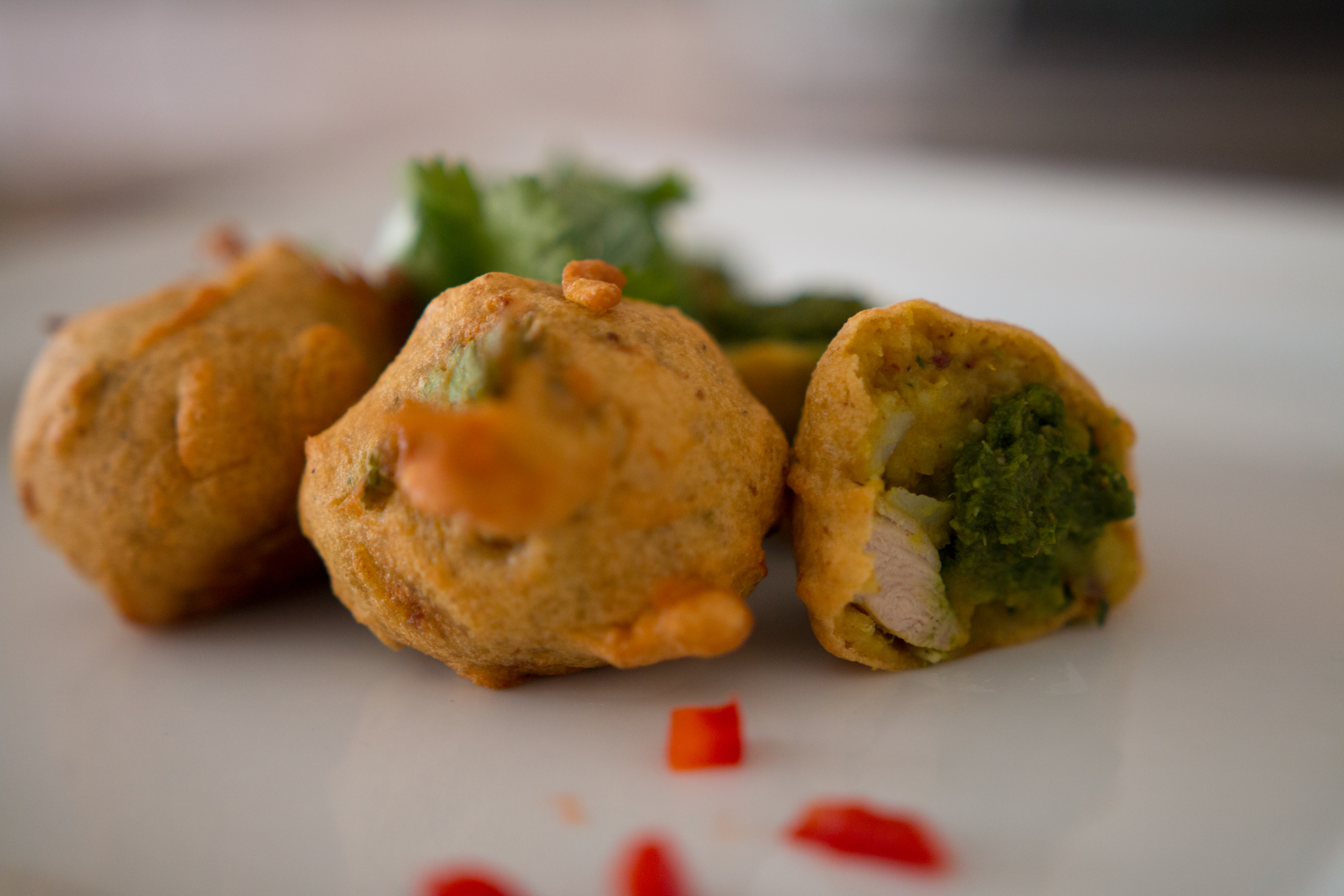 This is one of my recipes that I'm most proud of. Although it's inspired from a very popular Indian street food the batata wada, I've rocked, rolled and twisted it into something with way more appeal and star power. Introducing the Bollypop. This gluten free crispy potato and chicken ball took me all the way to the top 3 in the popular TV series 'Recipe to Riches'. Hosted by Carlo Rota and judged by an esteemed panel – Gail Simmons, Arlene Dickinson and Vikram Vij, this little appetizer was called a 'party in their mouth'. And why not? This was designed to inspire, celebrate and burst into song and dance.
The evolution of this recipe was at least a year in the making. I wanted to get a pop of chutney in the center. I tried everything including injecting the chutney in the center, and then it hit me! I piped little chutney blobs, froze the and inserted them into the center. Once cooked, it defrosts and you're left with a gooey Chutney pop. Recipe: https://kravingsfoodadventures.com/green-chutney/
Although the preparation of this can be quite the process, I always make a minimum of 50 and they are eaten as fast as they are made.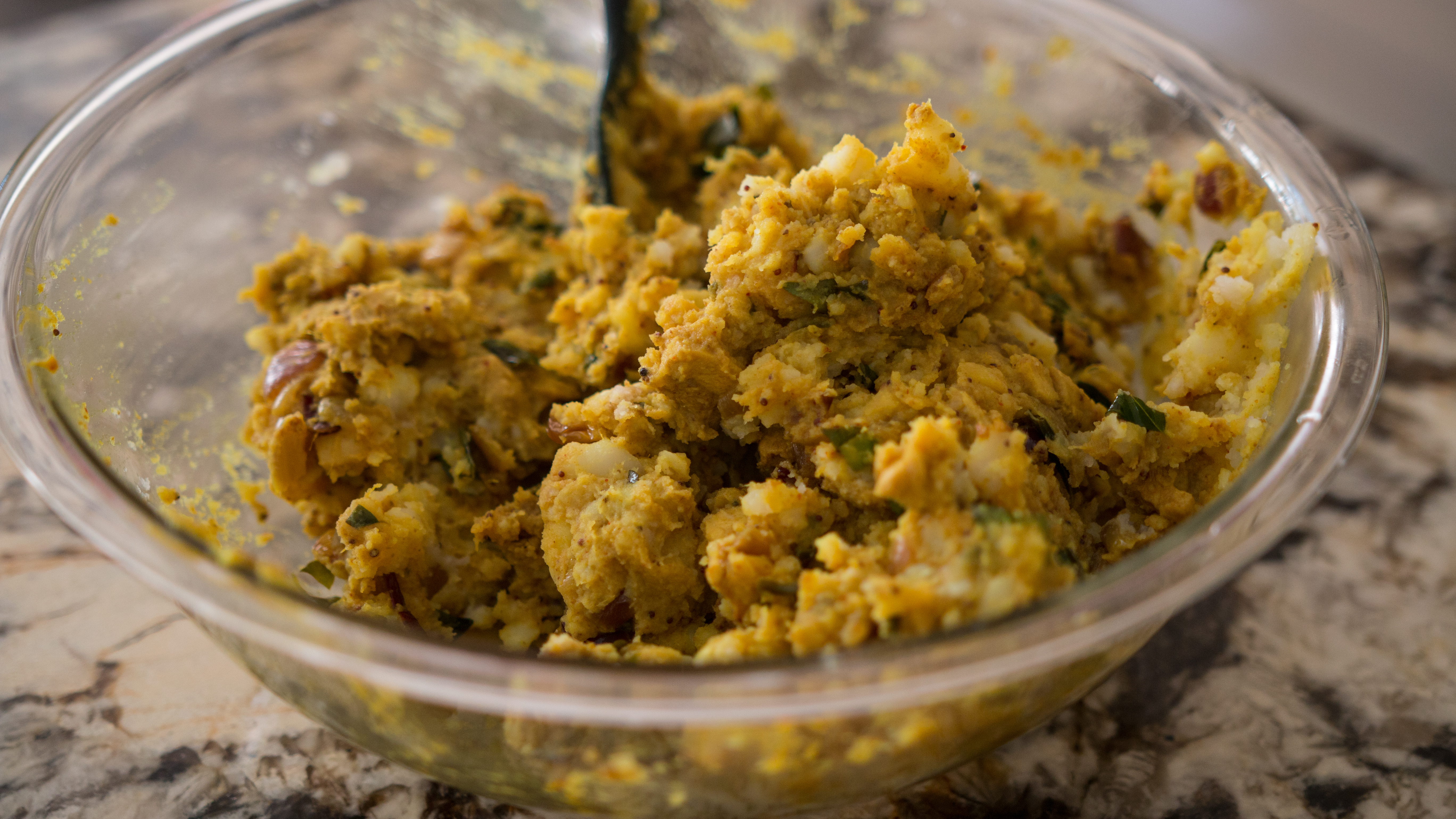 The Bollypop has three pieces – the filling, the pop and the batter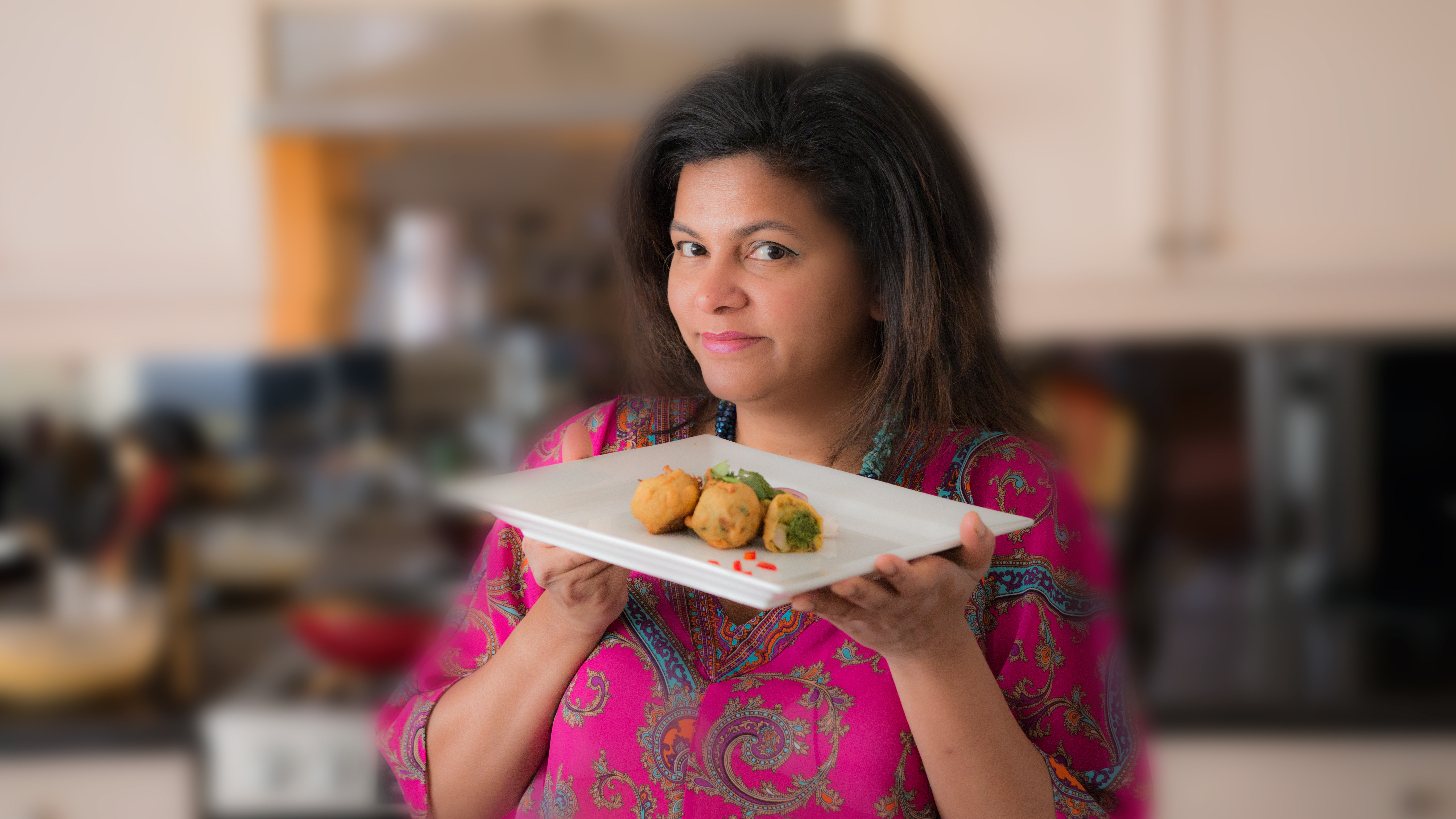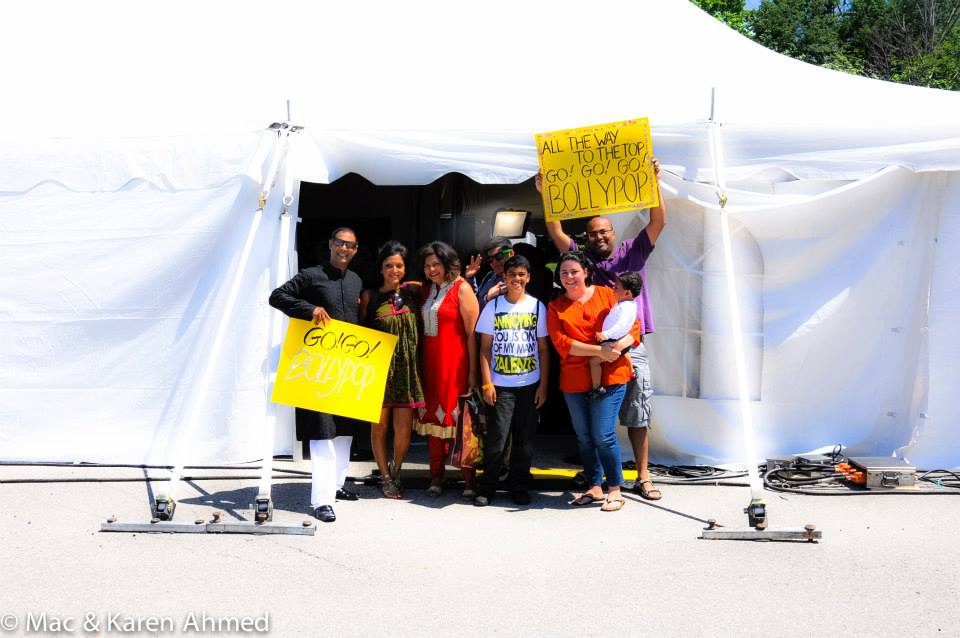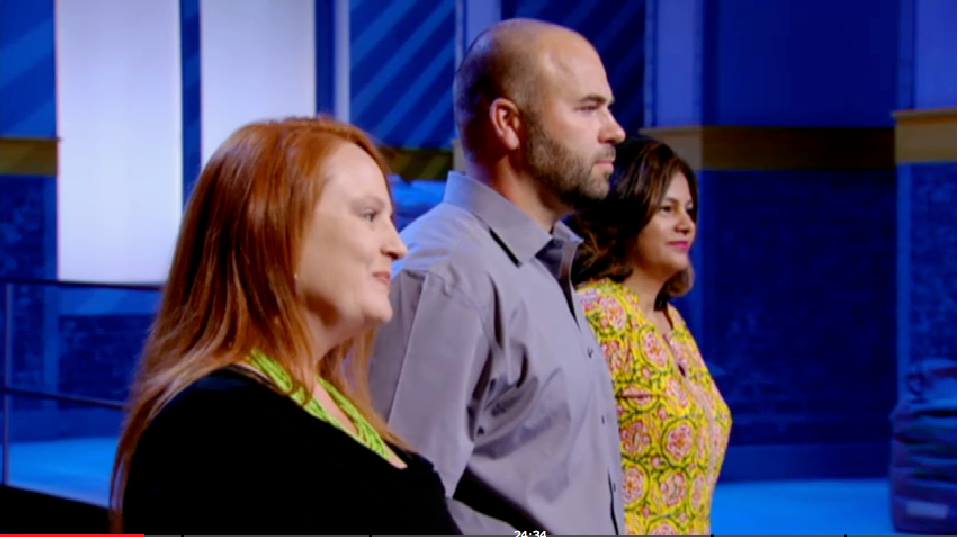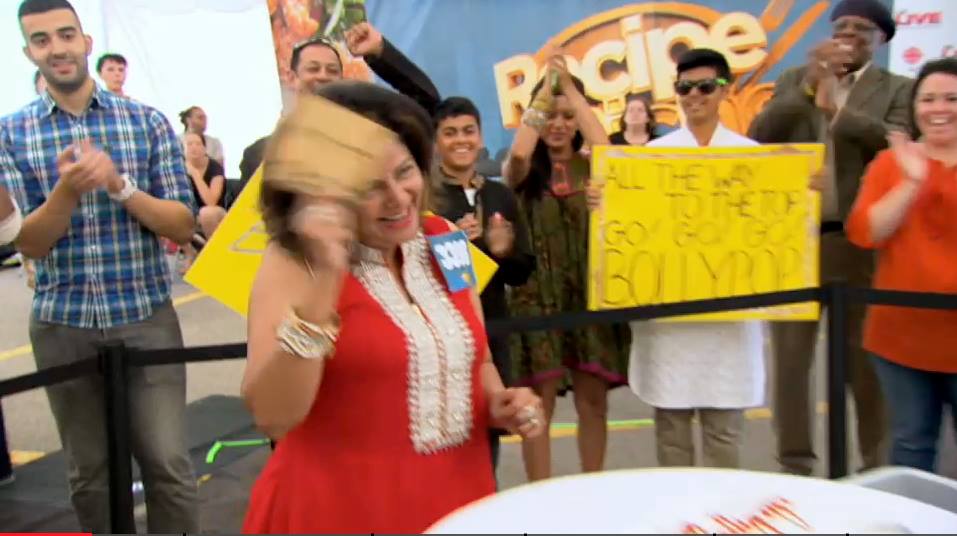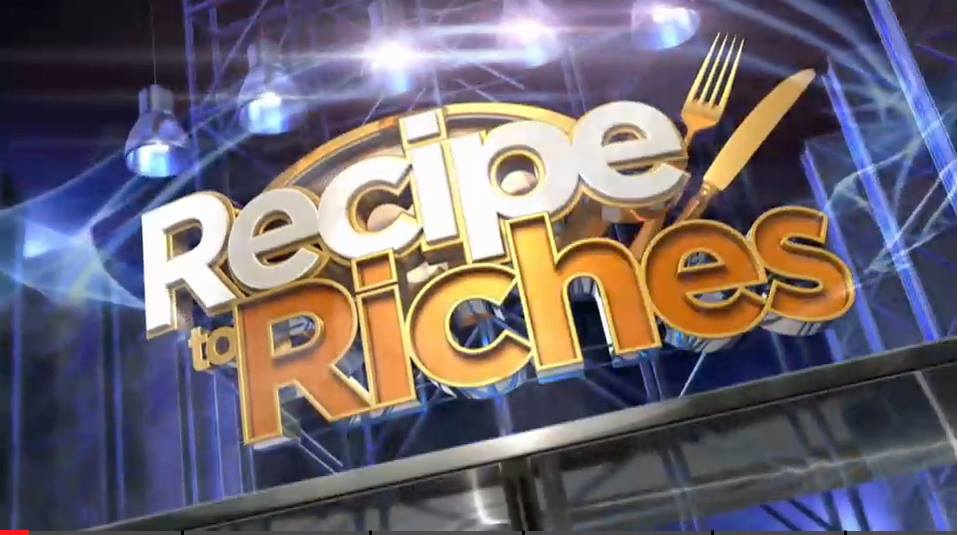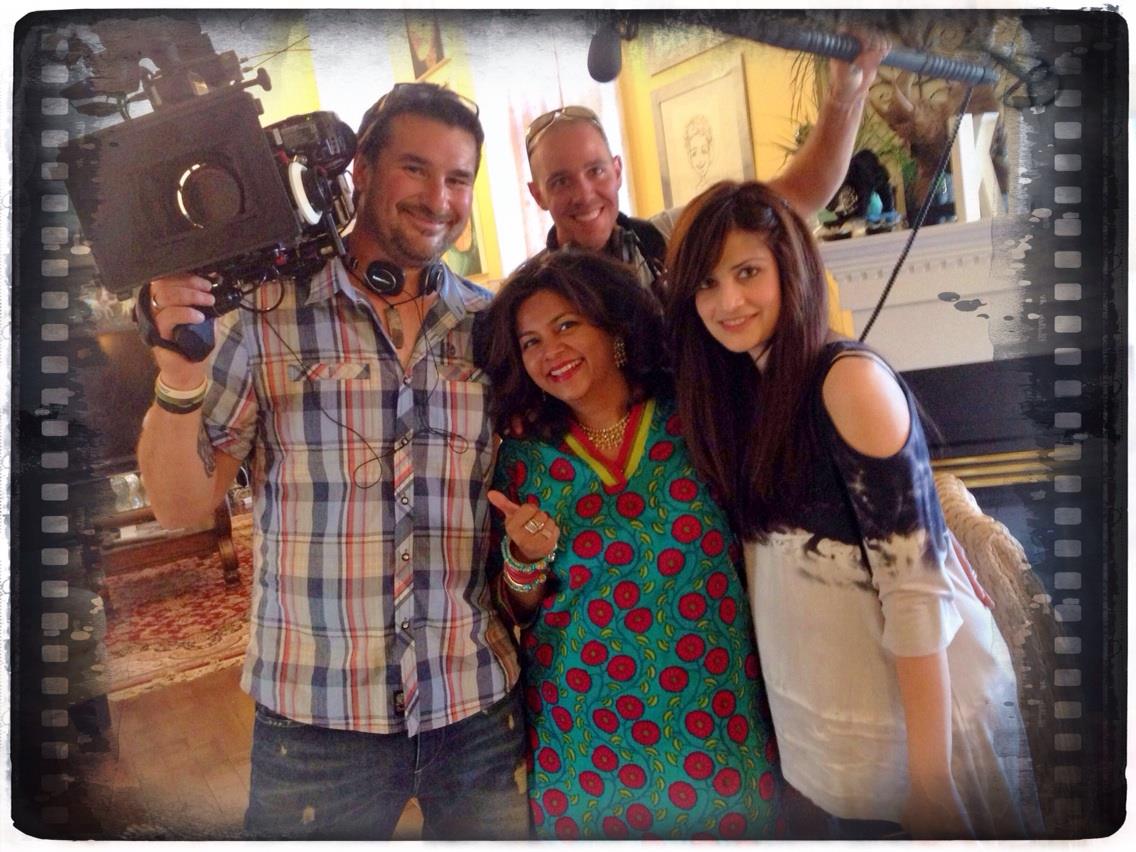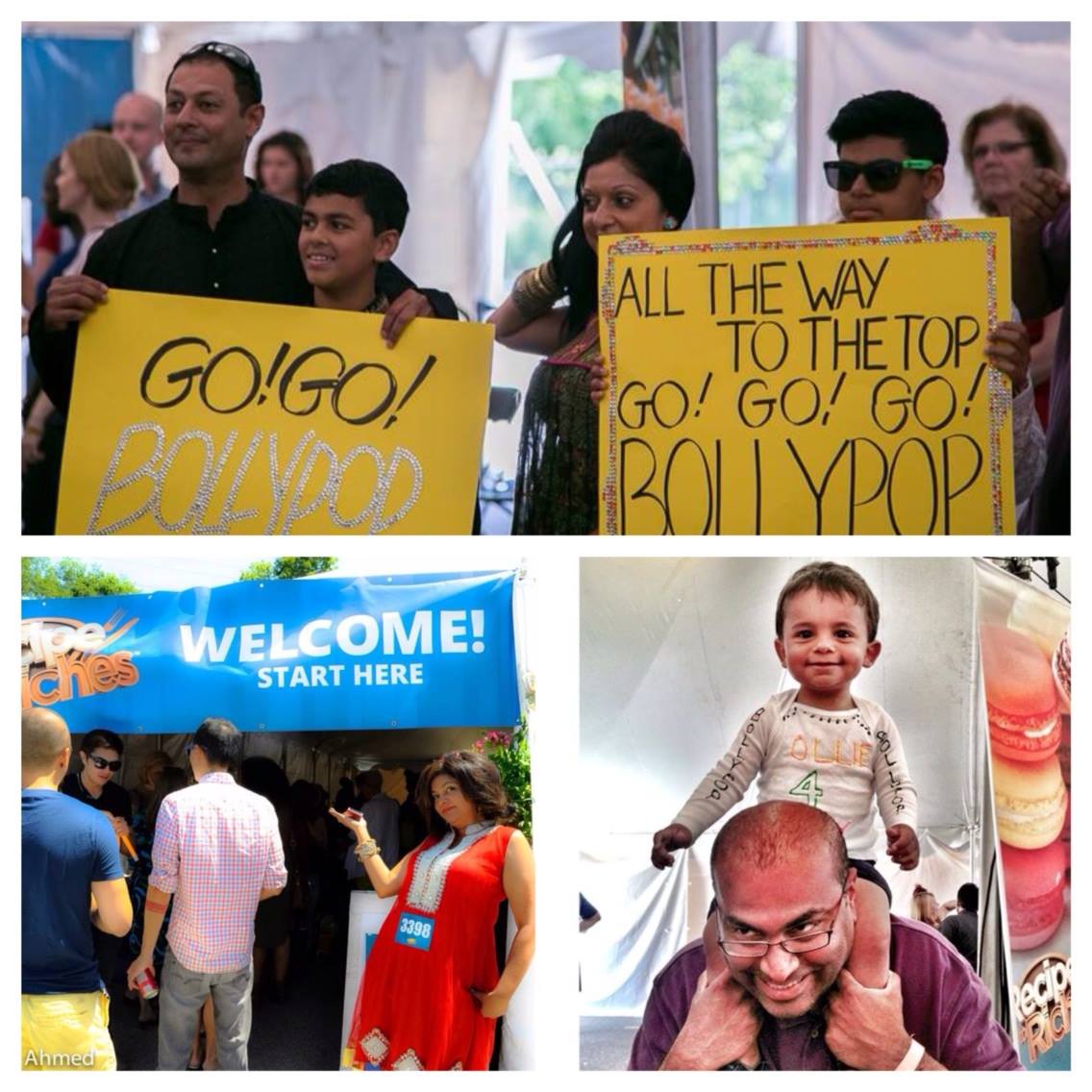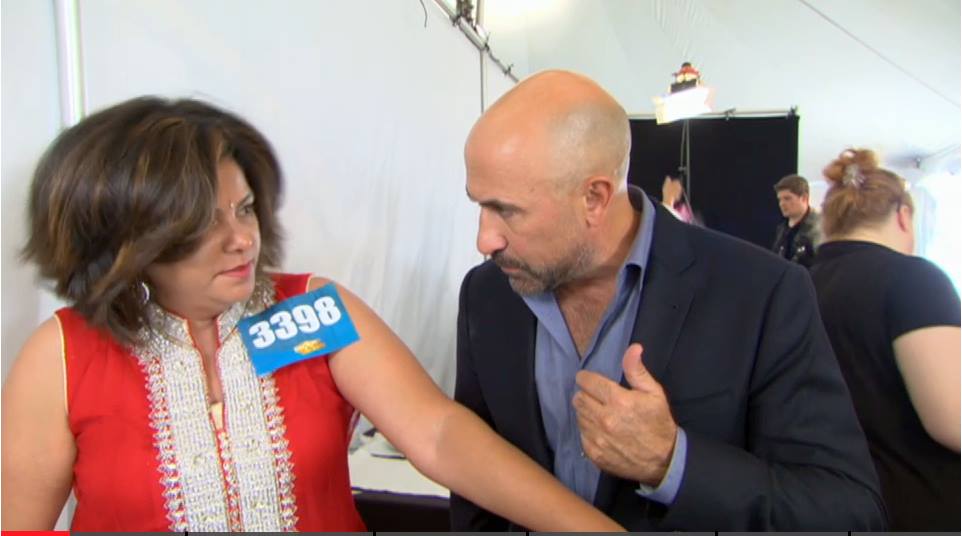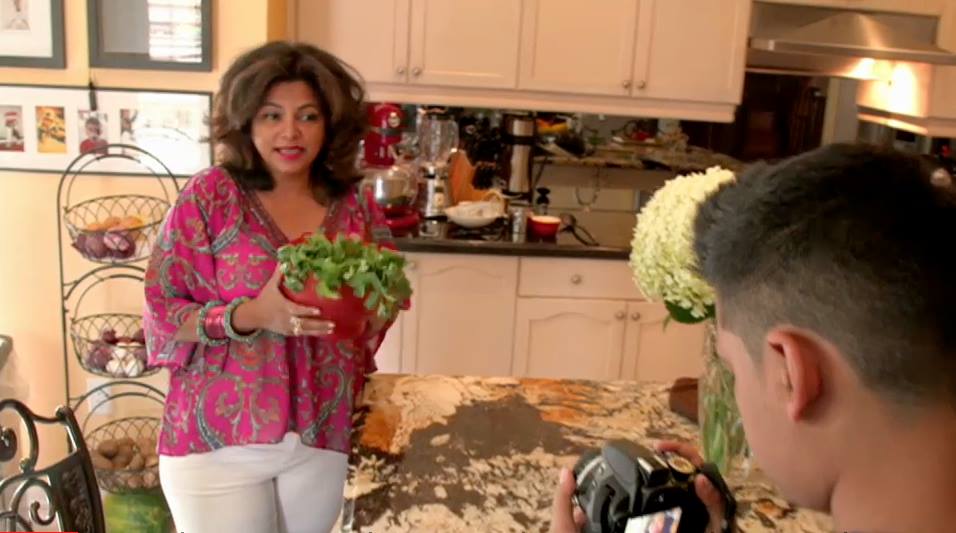 Bollypop – A delicious gluten free potato and chicken ball in a crispy chickpea batter with a chutney pop
Ingredients
Chutney pop
1 part Chutney recipe – this will make about 50 pops and will have enough to use as a dipping sauce. - http://kravingsfoodadventures.com/green-chutney/
2.5 lbs Russet potatoes cut into small cubes
1 tsp black mustard seeds
1 large onion (8 oz)
2 – 3 tbsps Curry leaves – cut with scissors if too large
2 tsps chaat masala
2 tsps cumin powder (jeera)
1 tsp turmeric (haldi)
1 tsp chilli powder
5 tbsps ginger and garlic paste
1 lb boneless chicken cut into small pieces
4 tbsps chopped coriander
2 tbsps red pepper confetti( skin of the red pepper cut into small confetti flecks)
Salt
Batter
3 cups Gram flour (chana ka atta)
1 – 1 1/2 cups cold water
2 tsps chaat masala
Pinch of red chilli flakes
1 tbsp chopped coriander
1 tbsp chopped red pepper confettii( skin of the red pepper cut into small confetti flecks)
Salt
Oil
Instructions
Prepare the chutney, pipe into small blobs and freeze.
Boil the potatoes in some salt water for about 10 – 15 mins
Remove, drain and cool
In a saute pan, add some oil and add the mustard seeds
When the mustard seeds have spluttered, add the onions and cook for a few mins
Add the curry leaves
Add all the powdered spices
Add the ginger and garlic paste and mix well
Add the chicken and cover and cook for 5 – 10 mins till the chicken is cooked
Remove from pan and add to mashed potato mixture
When the filling is cool, add the chopped coriander and red pepper confetti
Using an ice cream scoop, scoop out all the mixture into balls
With clean hands, insert a frozen chutney pop in the centre of each Bollypop and roll
Add water a little at a time to the gram flour till it's a smooth paste
Add salt, chat masala and the pinch of red chilli flakes
And follow with the coriander and red pepper confetti
Heat 2 – 3 cups of oil
When the oil is hot, dip the Bollypops in the batter and fry
When golden brown, drain on some kitchen towel and serve.
https://kravingsfoodadventures.com/bollypop-a-delicious-gluten-free-potato-and-chicken-ball-in-a-crispy-chickpea-batter-with-a-chutney-pop/