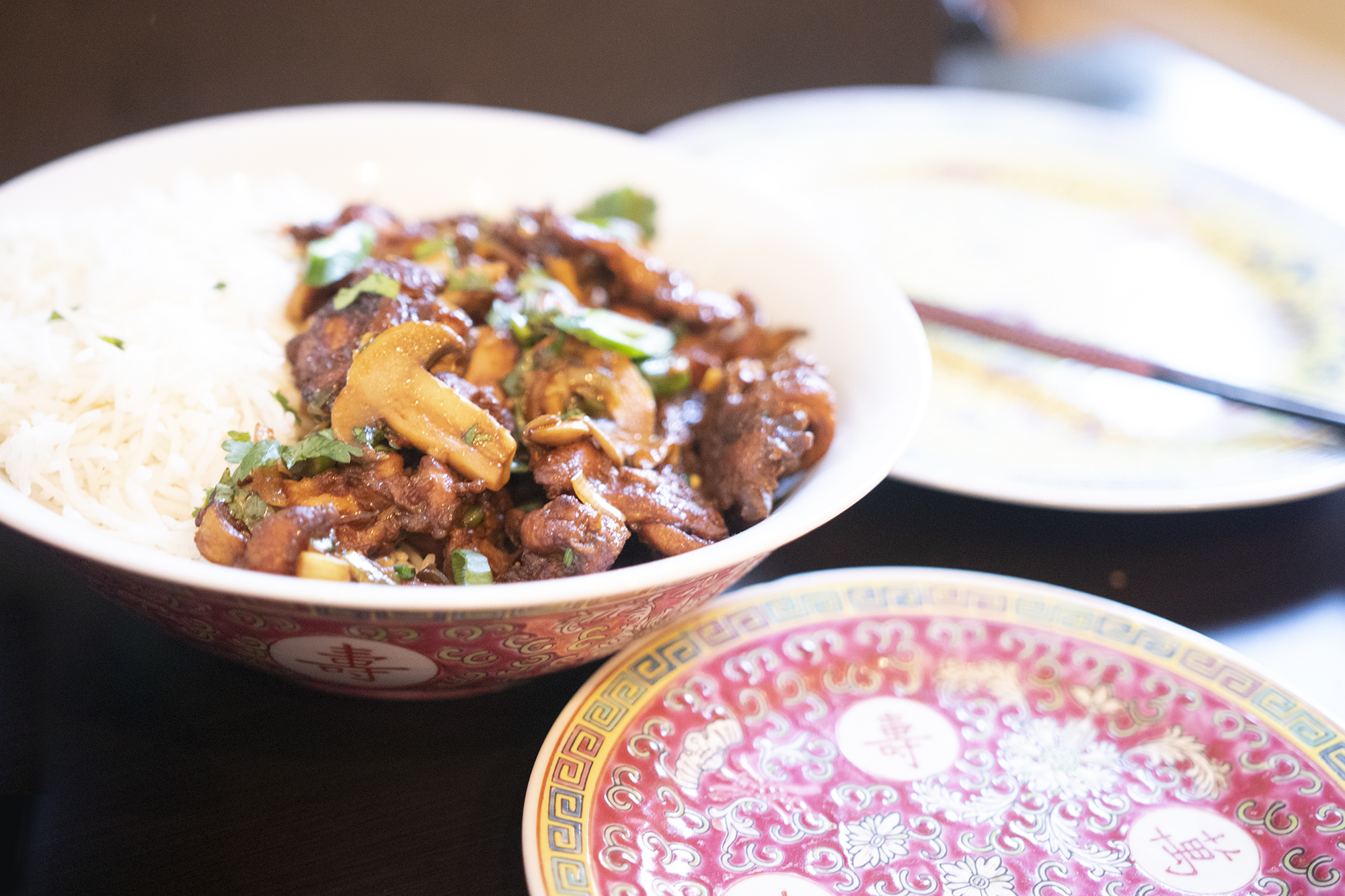 Chilli Chicken is an old favorite and earns the right to be made many different ways. In this version, it's sauteed with mushrooms and is so easy to put together!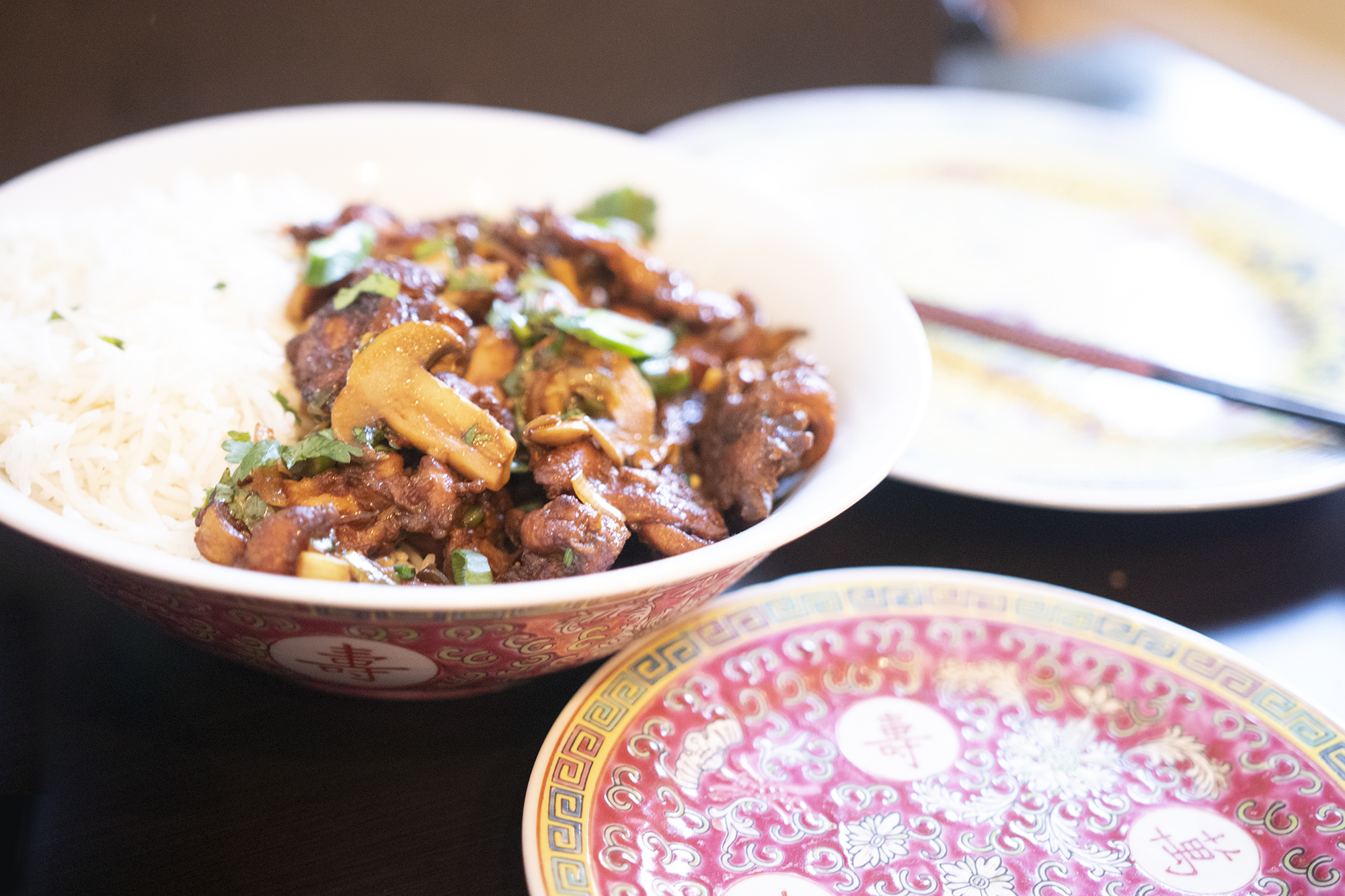 Here is the recipe:
1/2 cup corn starch
1/4 cup Water
2 tbsps dark Soya sauce
1 whole Egg
1/2 tsp Salt
1/2 tsp fresh cracked Pepper
1 lb boneless Chicken thigh
1/2 cup sliced Shallots
1/2 cup sliced Spring onion bulbs
2 tbsps sliced green chilli
1 tbsp each finely diced Ginger and Garlic
1 cup fresh Shitake Mushrooms
1 cup fresh button Mushrooms
4 tbsps Chilli Garlic paste or Sambal Oelek
2 tbsps of dark Soya sauce
1 tsp black Vinegar – you can use any type of Vinegar
2 tbsps Shaoxing wine
2 cups of chicken stock and allow this to heat up
Cornstarch slurry
Garnish with fresh spring onion and coriander leaves and serve!
Make a batter with the cornstarch, water, soya, egg, salt, pepper
Cut the chicken into strips and add the chicken into the batter
Deep fry the chicken and keep aside
Heat some oil in a clean wok and add the shallots, spring onion bulbs, chilli, finely diced ginger and garlic
Add the chilli paste, soya, vinegar, shaoxing wine and mix
Add the stock and allow to come to the boil
To thicken the gravy, add some of the leftover batter and allow it to thicken up
Add the chicken and cook for a few minutes
Garnish with spring onion and coriander leaves