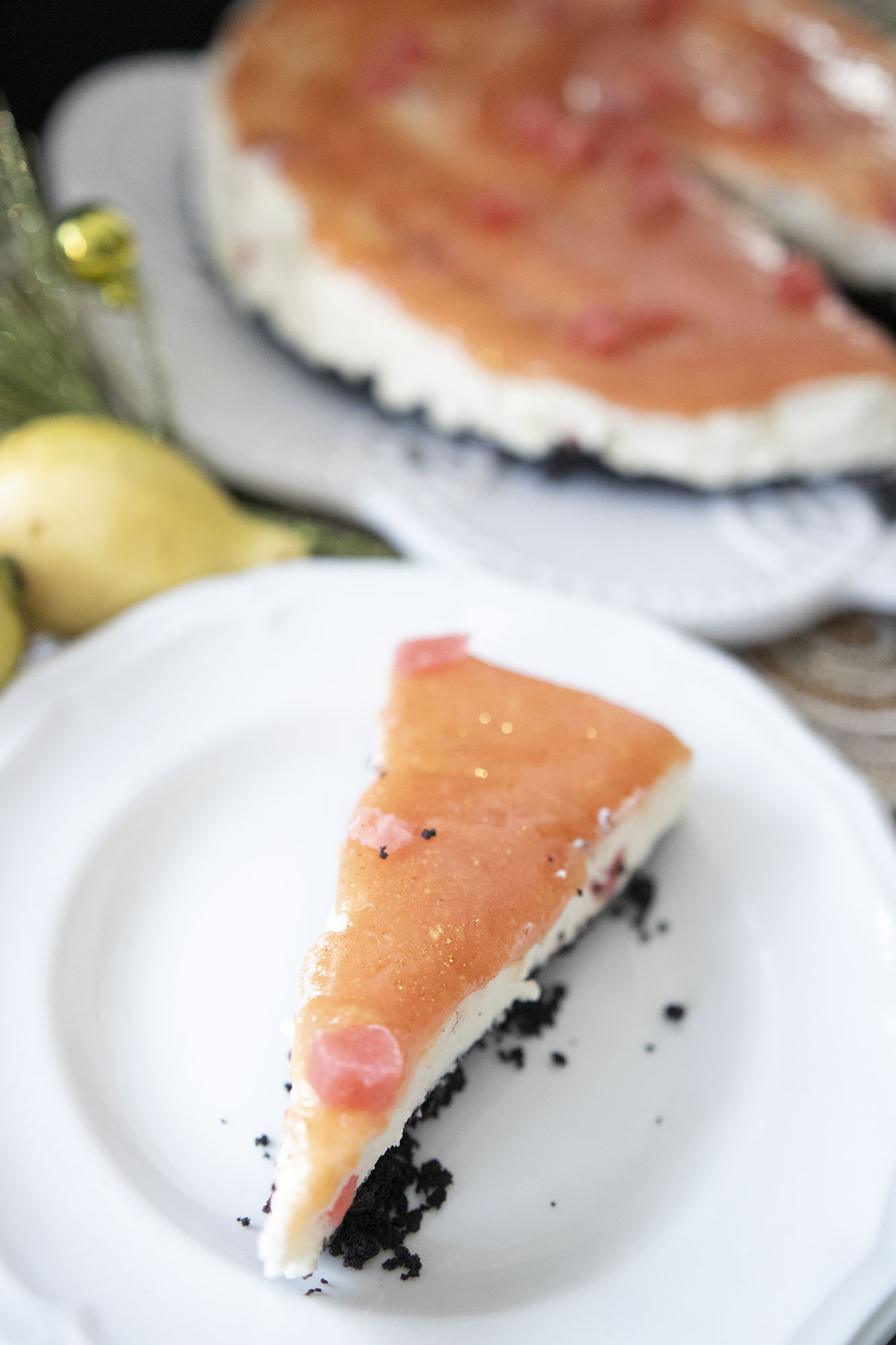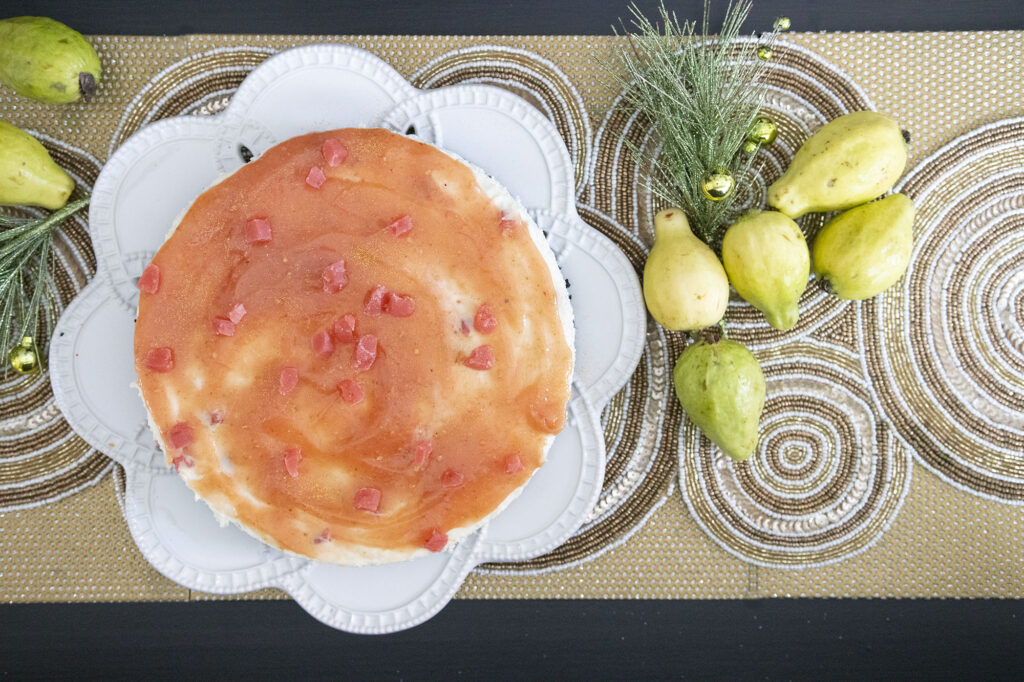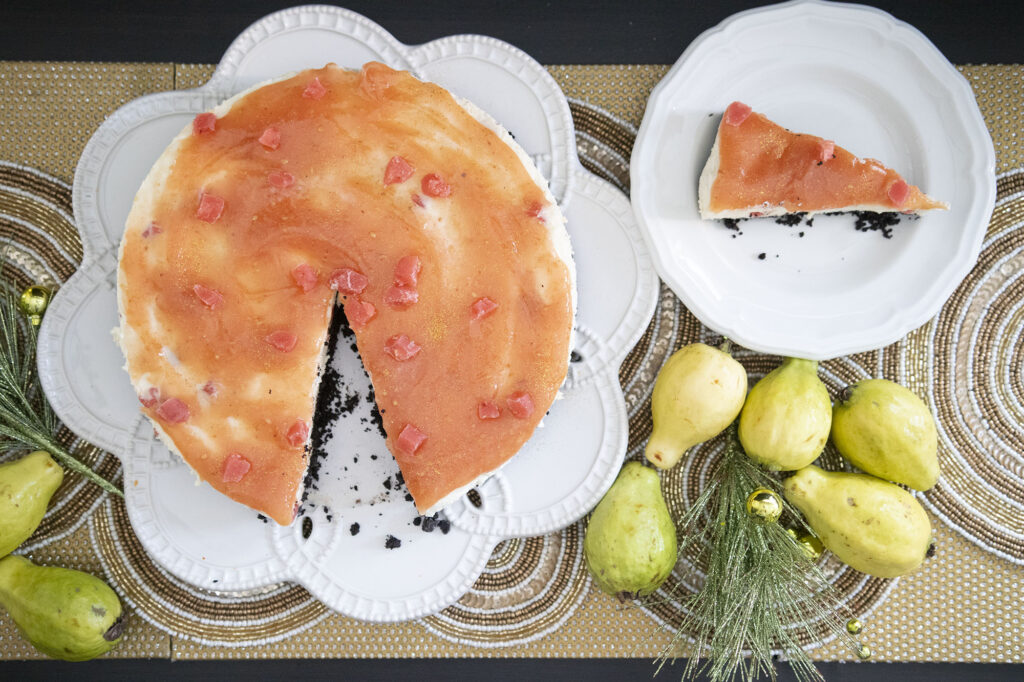 Following the delicious success of making my Guava cheese this holiday, I decided to make a Guava Cheesecake for a Carol singing holiday gathering.
Guavas are not native to Canada, but we can find these imported from many countries. I happened to find these that came from Egypt. Guavas have a very strong and distinct aroma and is very high in pectin which it makes it very easy to prepare jams, jellies and of course the famous Guava Cheese or Perad that is so loved during the Christmas season.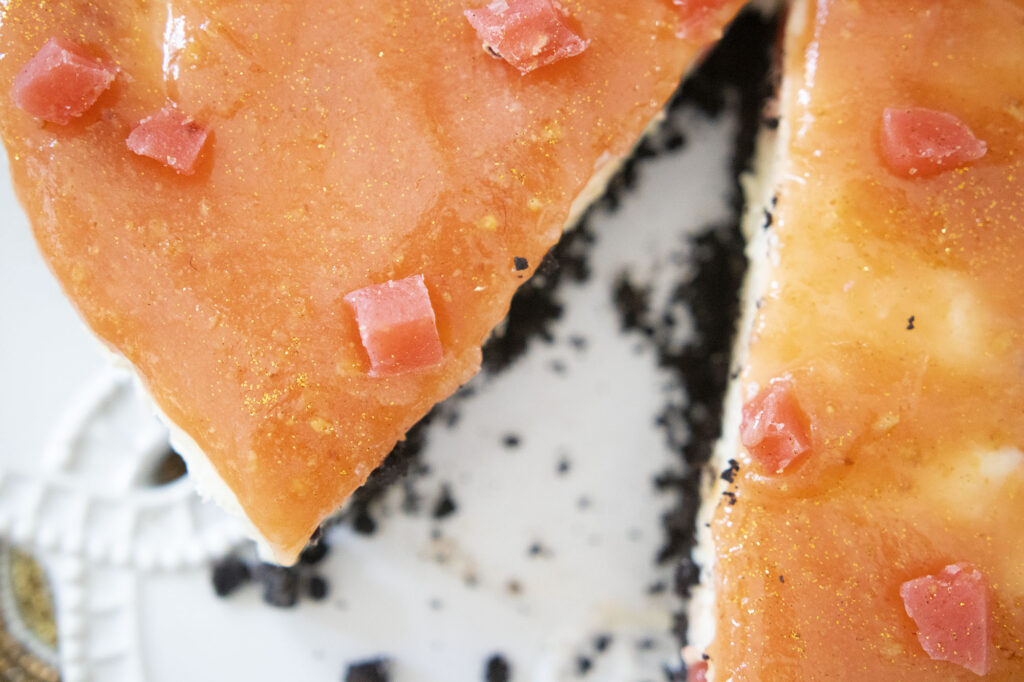 In India, Guavas are cut and drizzled with lime juice, salt and chilli powder and I used those flavours in my Spiced Guava Cheese recipe, but I also made a batch of regular Guava Cheese without the spices and a hint of food coloring that was used in this recipe.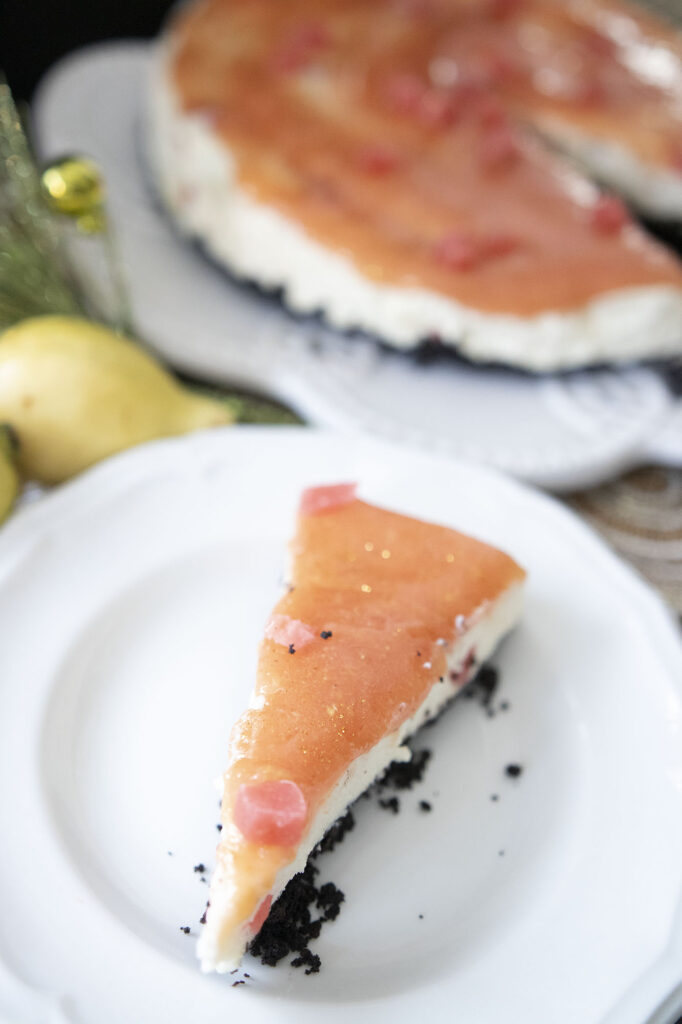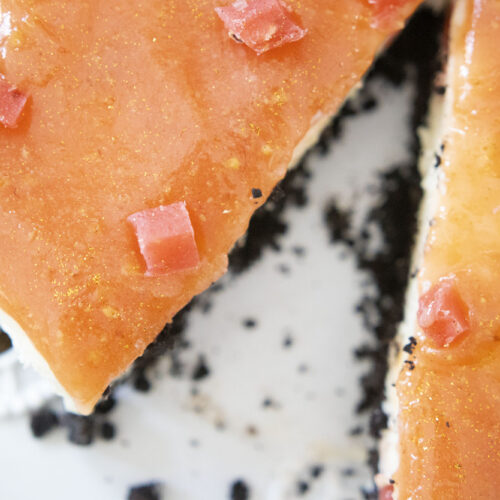 Guava Cheesecake
Ingredients
Base
2.5

cups

Oreo cookie crumbs

1/2 – 3/4

cup

melted Butter
Batter
500

gms of cream Cheese Add

1

cup

Marscarpone Cheese

300

ml

Condensed Milk

2

pkgs

14 gms Gelatin dissolved in hot water

2

tbsps

Sugar

optional

1/2

cup

Pieces of Guava Cheese + extra for topping
Guava Jelly
400

gms Guavas

Juice of 1/2 Lime

3/4

cup

of sugar

Tiny drop food coloring
Instructions
Mix the butter slowly with the Oreo crumbs till they are moist and spread it into the base of a lined 10 inch springform pan and pack it down and chill for 20 mins

Beat the cream cheese and add in the marscapone and condensed milk

Mix the gelatin with hot water and allow to cool

Add the sugar and beat and drizzle in the gelatin, mixing slowly

Fold in the Guava cheese pieces and pour this on top of the base

Give the pan a tap to release any air bubbles

Chill for a 6 hours to overnight

To make the jelly, pressure cook the guavas for 3 mins (longer time if not fully ripe)

Puree the fruit and press it through a sieve

Measure the paste and add it to a pot with the same quantity of sugar

Add the lime juice

Mix till the sugar dissolves and the mixture starts to thicken

Add a tiny drop of red or pink food colouring

Allow the jelly to cool and pour over the top of the cheesecake and spread

Add some more Guava cheese pieces

Set for another 30 mins