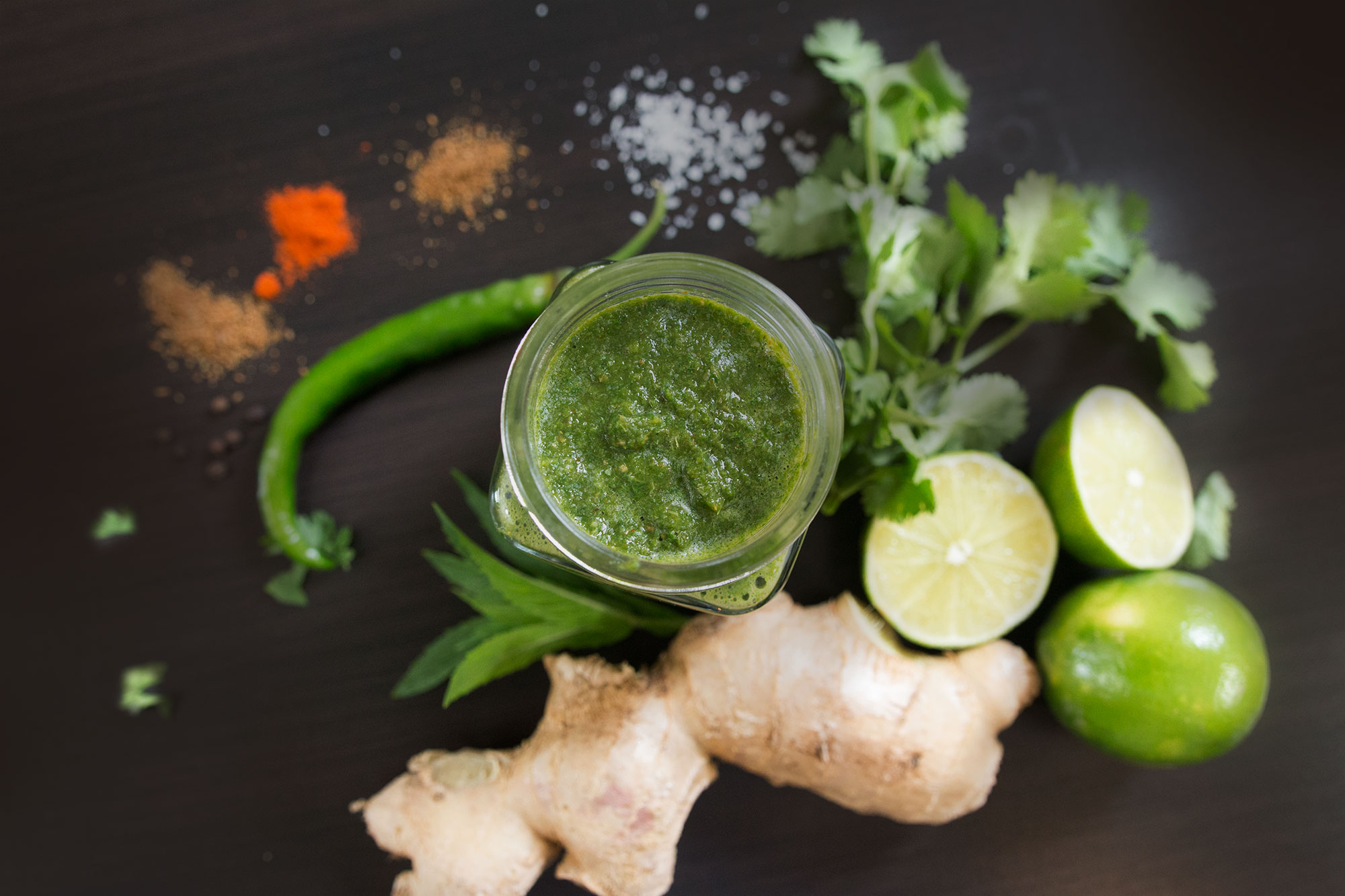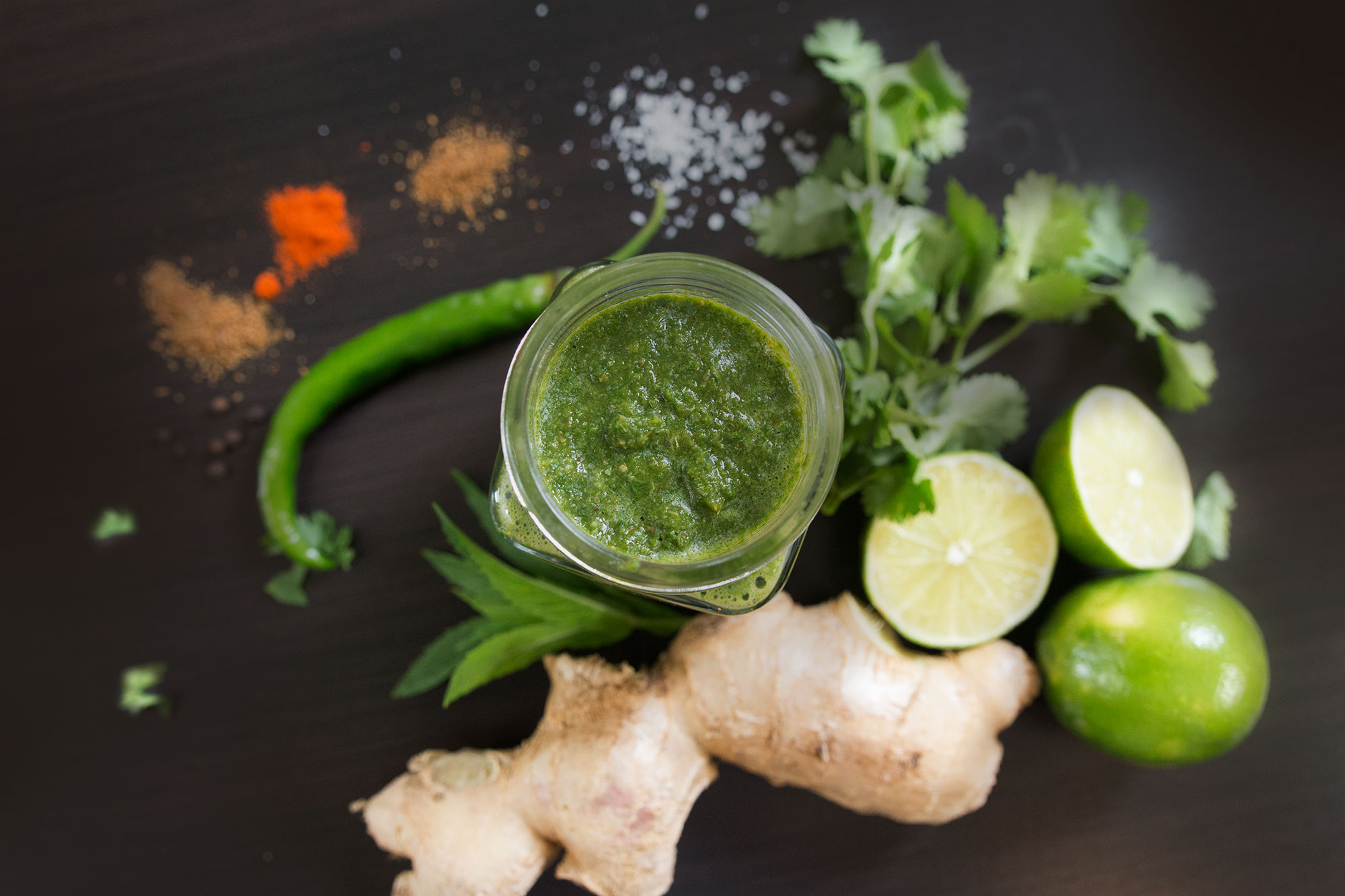 There are so many different versions of Green Chutney, while most of them contain Coriander and green Chili, I also make some that contain Coconut. This version is a wonderful accompaniment to grilled meat and kebabs. It's also great with samosas & idlis.  I like my chutney spicy, but you can easily just adjust the heat by adding less green chilli. This is also a great ingredient to flavor a curry, if you make a large batch you can create a wonderful green curry base to simmer Chicken or Meat or you can add a tsp or so to bump up the flavor of any other curry.
Coriander tends to wilt in a few days and so will the chutney, consume within a few days or freeze to keep longer!
In this simple version, Coriander & Green Chillies are processed together with Lime juice, Ginger & Garlic and spices to make this very delicious accompaniment.
[youtube-subscriber nickname=kravingsblog]
Green Coriander & Chili Chutney
Ingredients
Juice of 2 Limes
1 inch piece Ginger sliced
5 cloves Garlic sliced
1 tsp green Chilies sliced
10 leaves fresh Mint
1 tsp each Chilli, Cumin powder
1 tsp Chaat masala
3 cups fresh Coriander
Instructions
Add all the ingredients and just 1/3 of the Coriander leaves to a food processor and process to a paste before adding the rest of the Coriander
https://kravingsfoodadventures.com/green-coriander-chili-chutney/