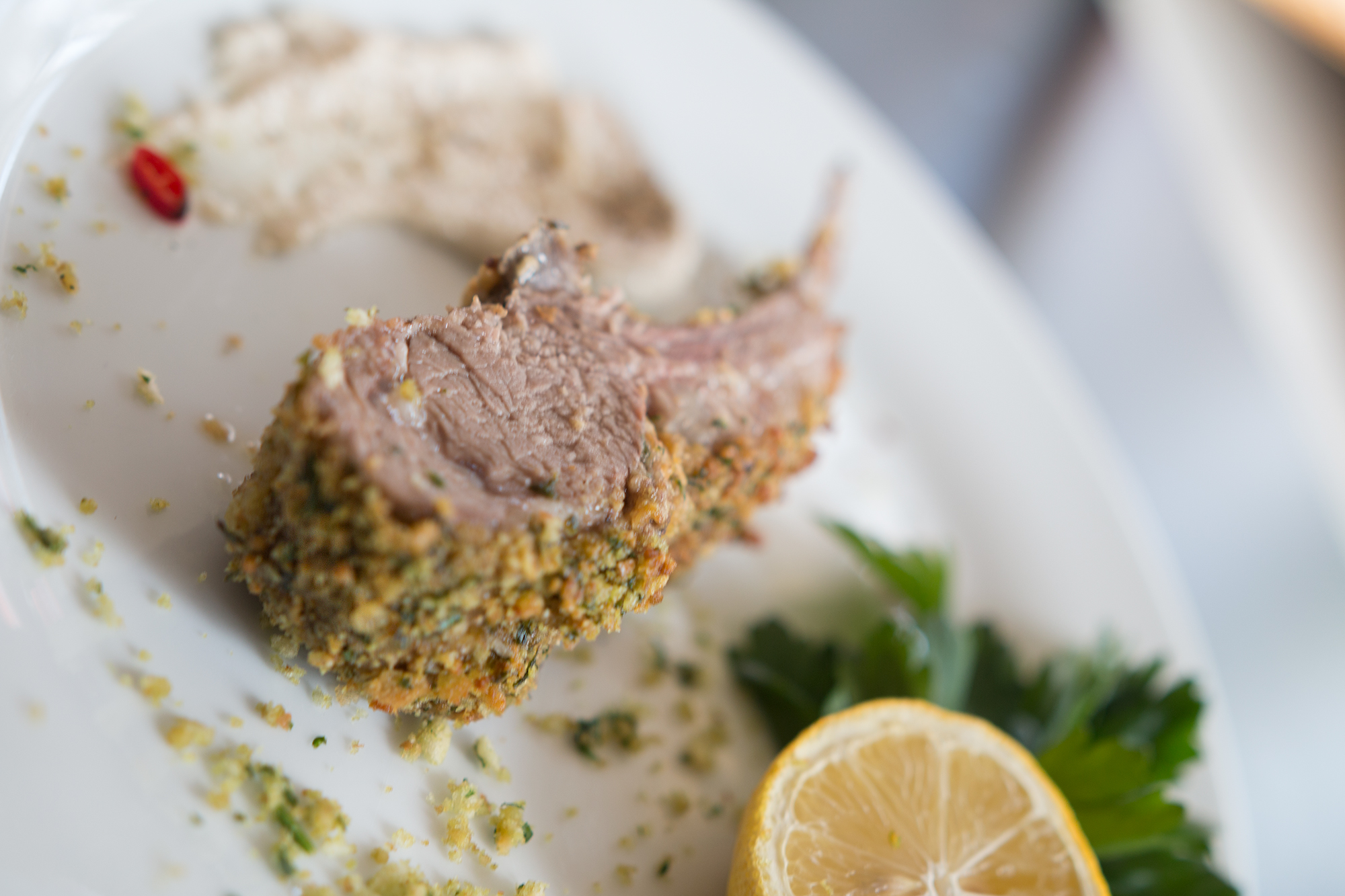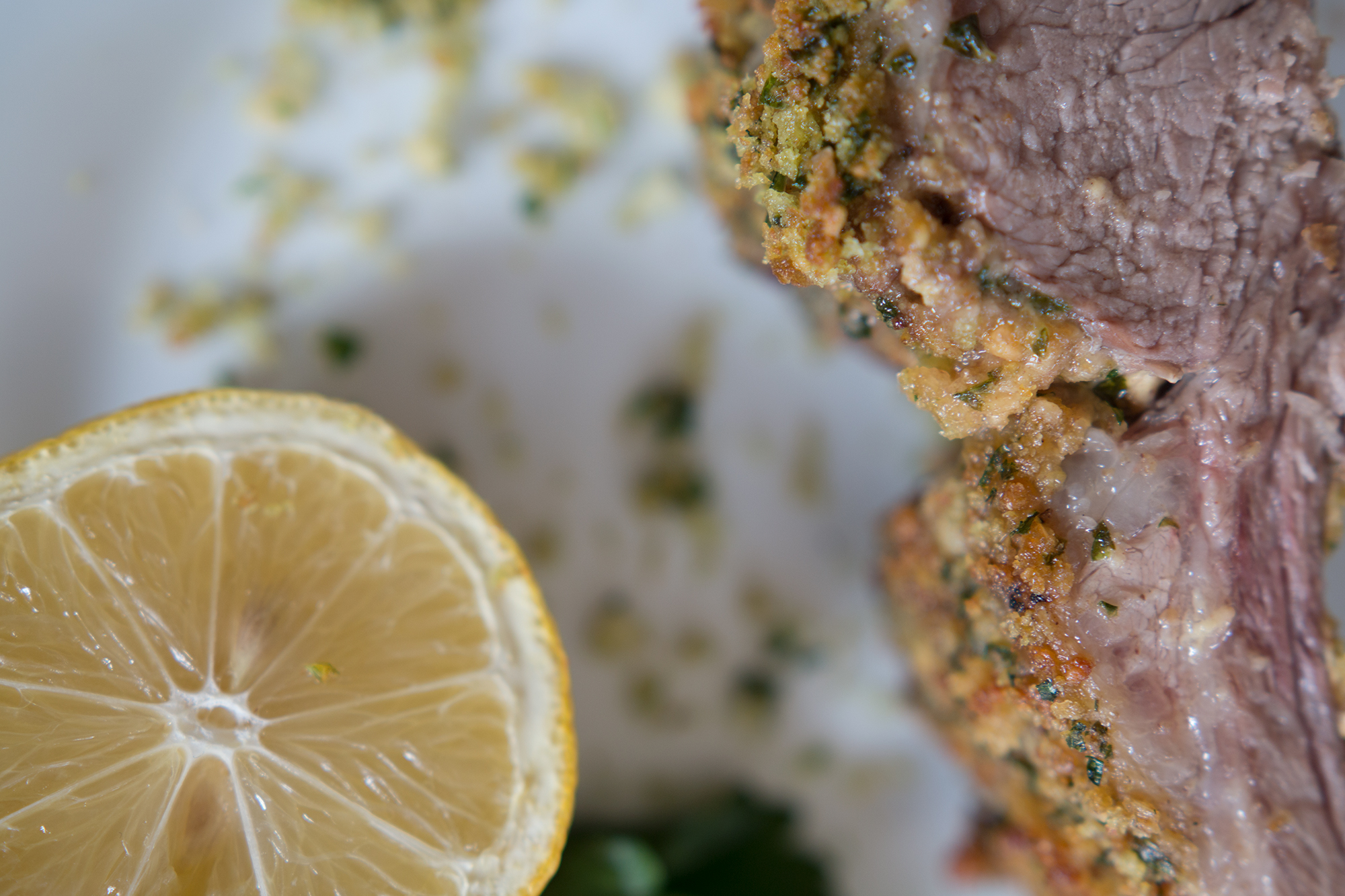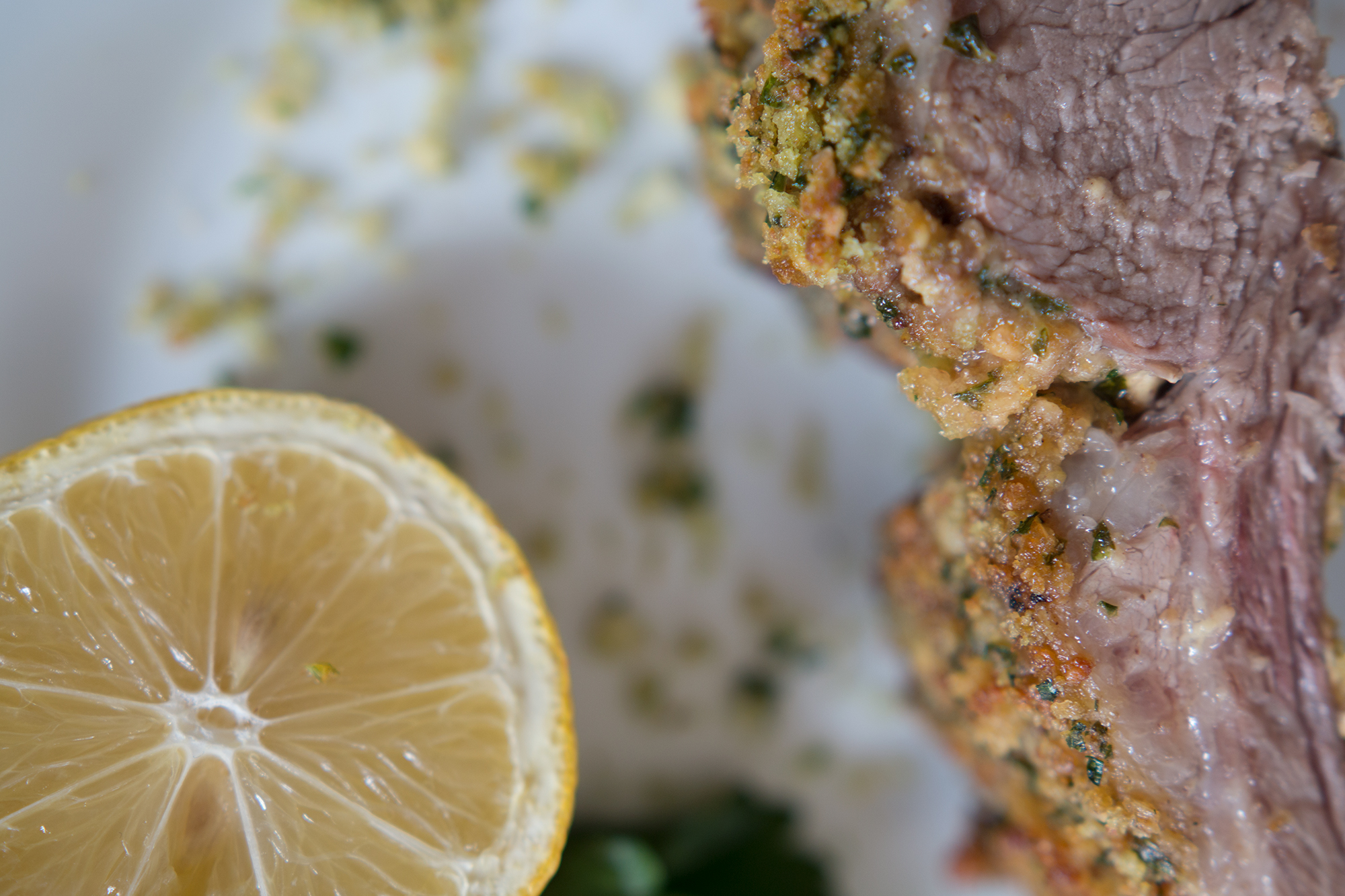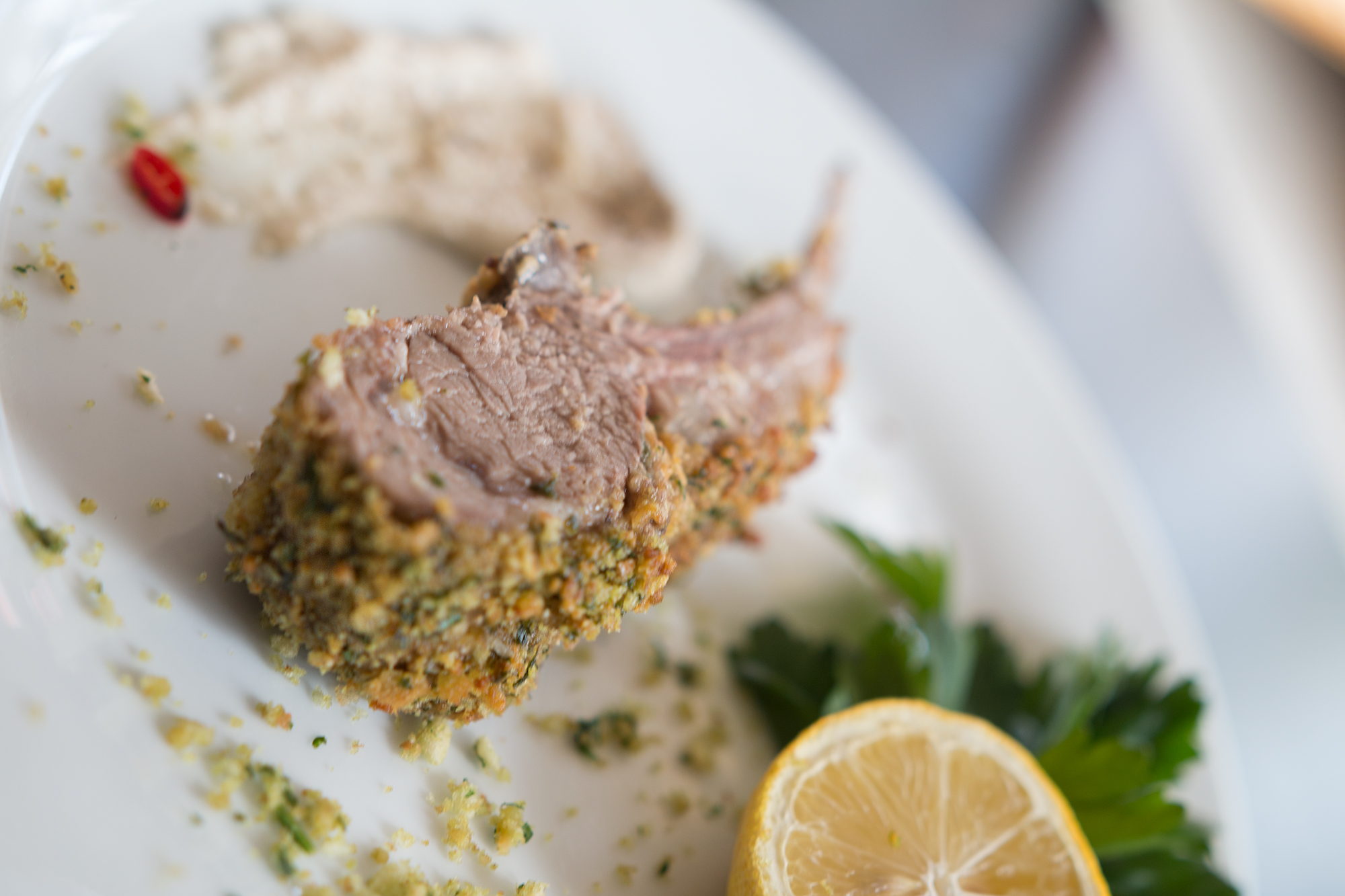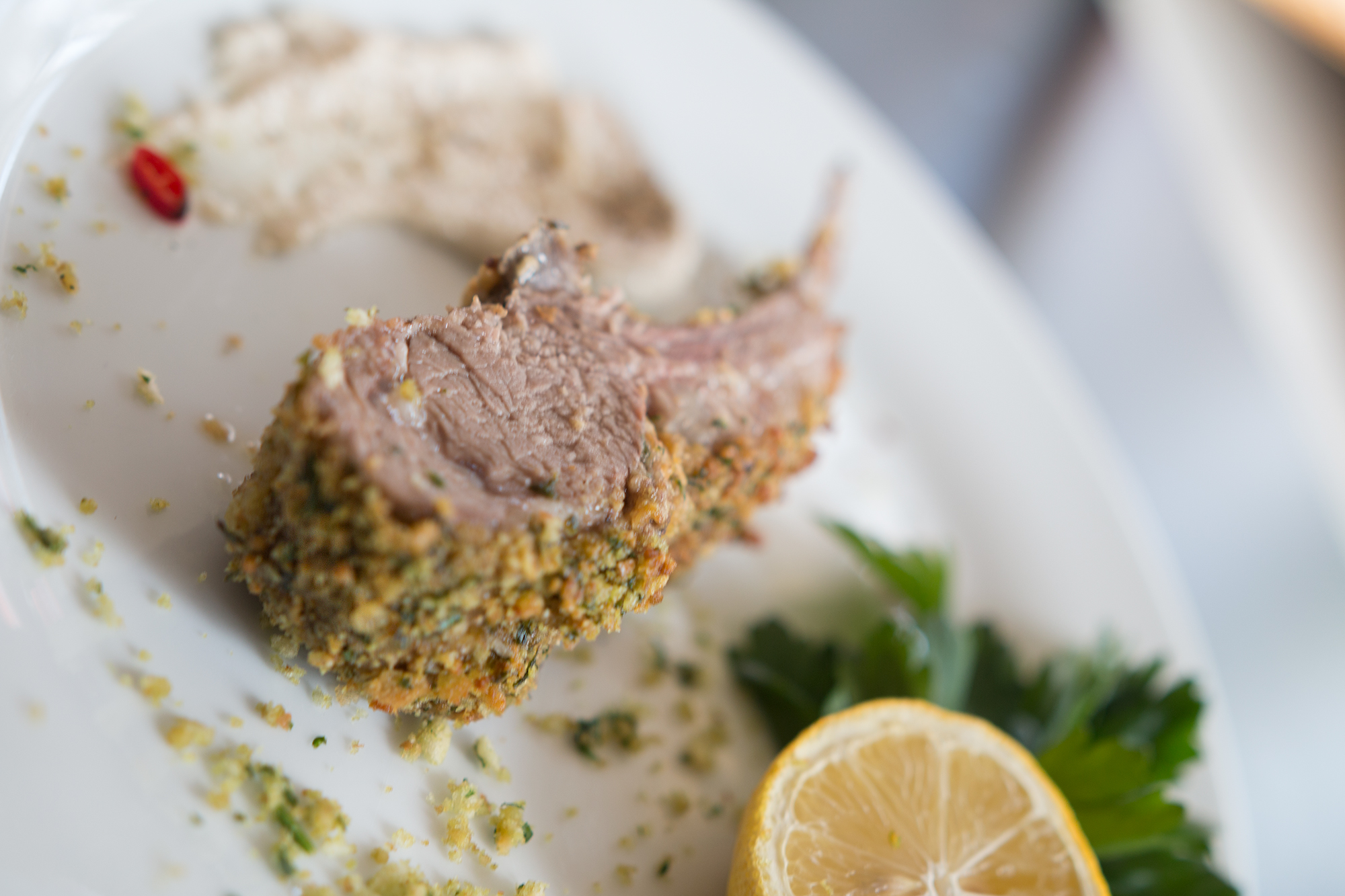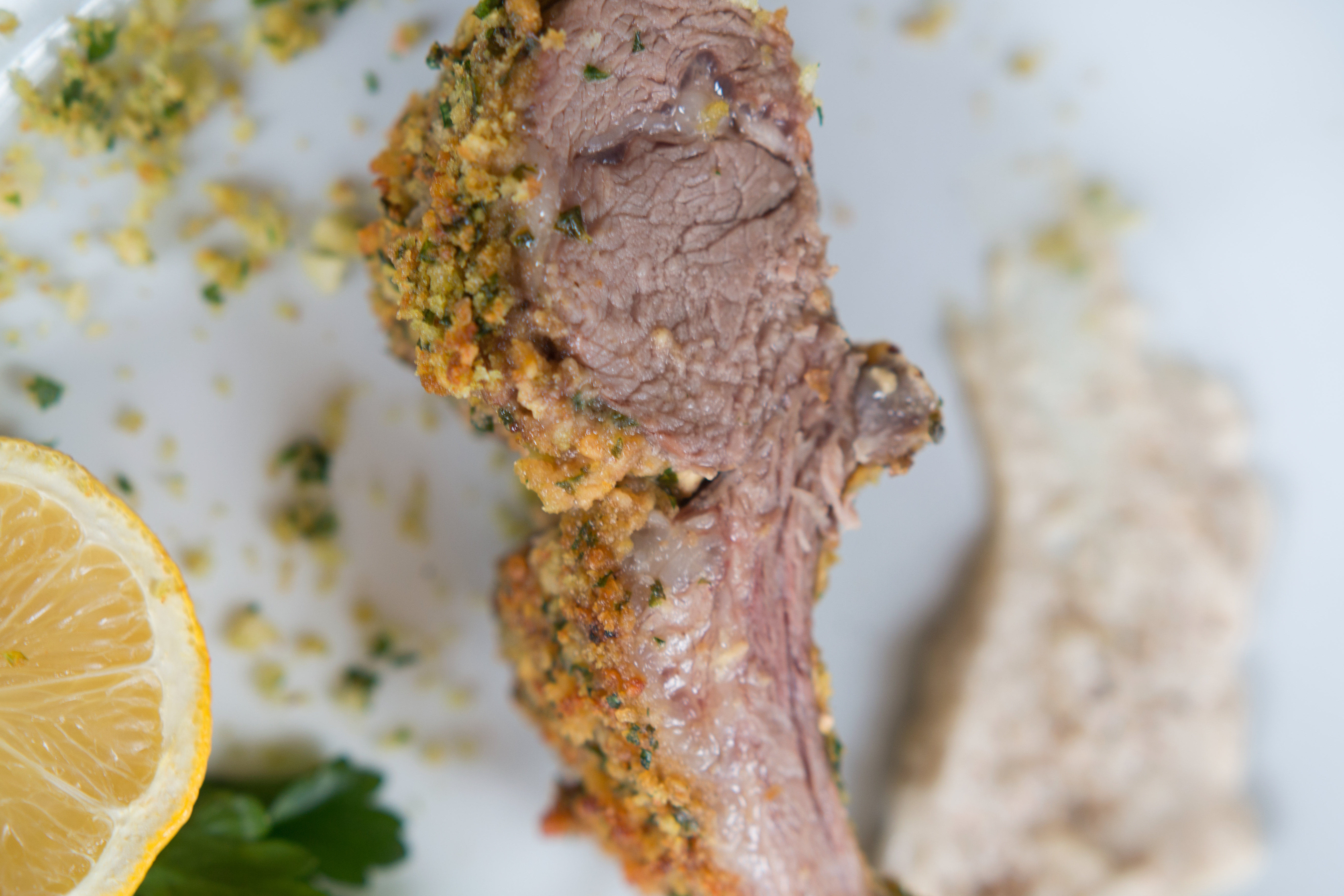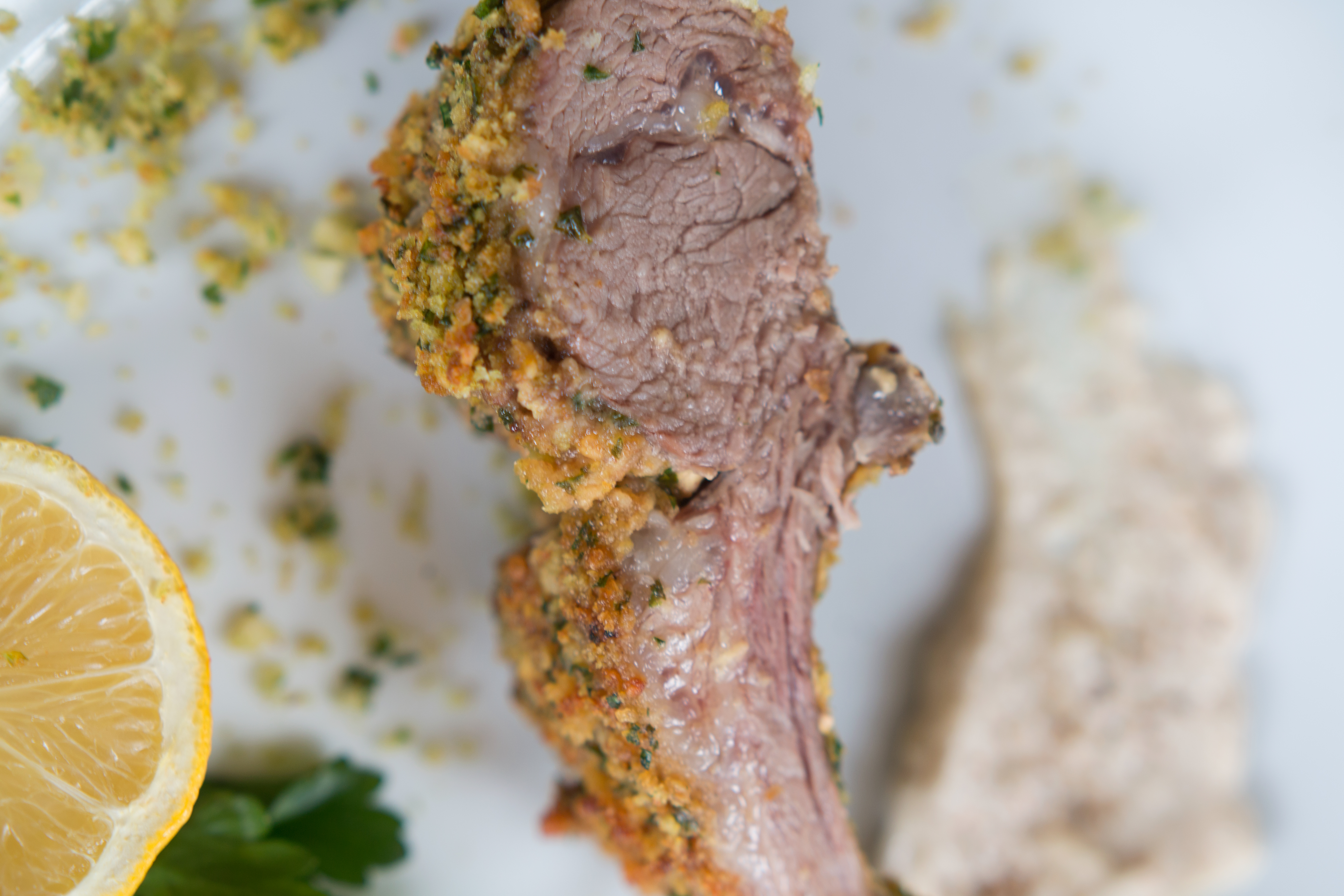 Gordon Ramsay is my culinary idol. I not only love watching on TV, I've never been disappointed with any of his recipe ideas. When my husband came home with a large Rack of Lamb, I remembered a recipe of Gordon's where he smothered the Lamb in mustard and dredged it in a breadcrumb, parsley and parmesan mixture.
Lamb is baby sheep that is under two years old and a lot of Lamb comes from Australia and New Zealand. Anything over 2 years old is considered Mutton. Mutton chops are incredibly tasty as well, they have a more mature flavor and are a bit tougher and take longer to cook. Many people don't eat Lamb for ethical reasons so Mutton chops are a great idea too.
This Herbed Rack of Lamb makes a great spring meal. Carve it at the table for maximum drama and serve with a salad or veggies. Delicious!
[youtube-subscriber nickname=kravingsblog]
Ingredients
Rack of Lamb – 2 lbs
Salt
Pepper
8 tsps Dijon Mustard
2 cups fresh breadcrumbs
1 cup fresh Parsley
½ cup grated Parmesan
2-3 tbsps Olive Oil
Instructions
Cut the rack in half, and score the fat with a sharp knife
Generously sprinkle with salt & pepper
Add this to a heated and oiled pan and render the fat on both sides
Transfer to a roasting pan and add this to a preheated oven for 7-8 minutes
Remove and brush with Djion mustard
Make a herbed breadcumb mixture by processing fresh breadcrumbs with parsley, cheese and salt to taste
Add Olive oil to bring everything together
Dredge the racks in the breadcrumbs and return to the oven 15 – 20 mins for med - well, but if you like your lamb pink, just cook it for about 10 – 15 mins
Allow this to rest for 5 – 7 mins before slicing them to serve
https://kravingsfoodadventures.com/herbed-rack-lamb/