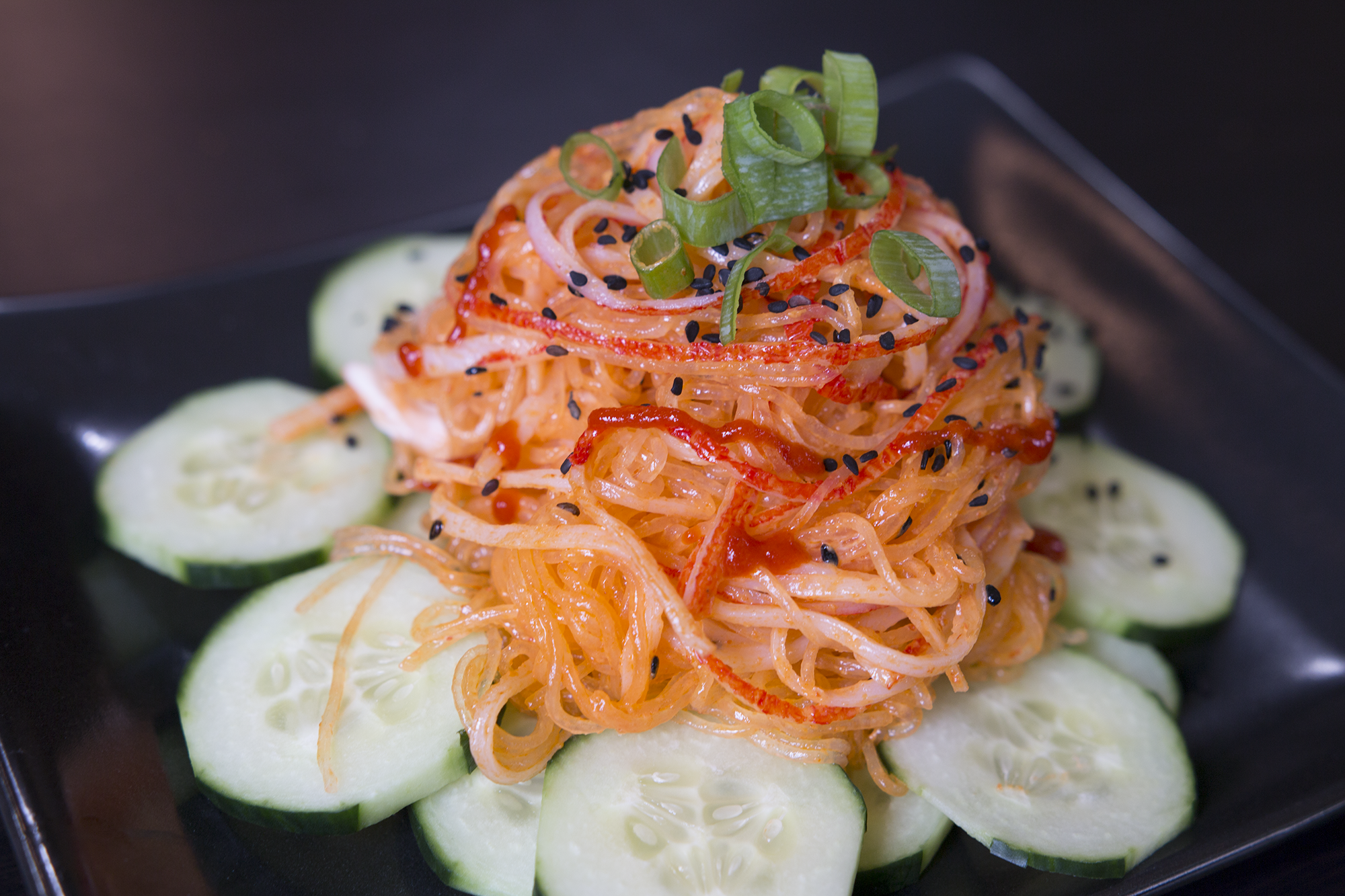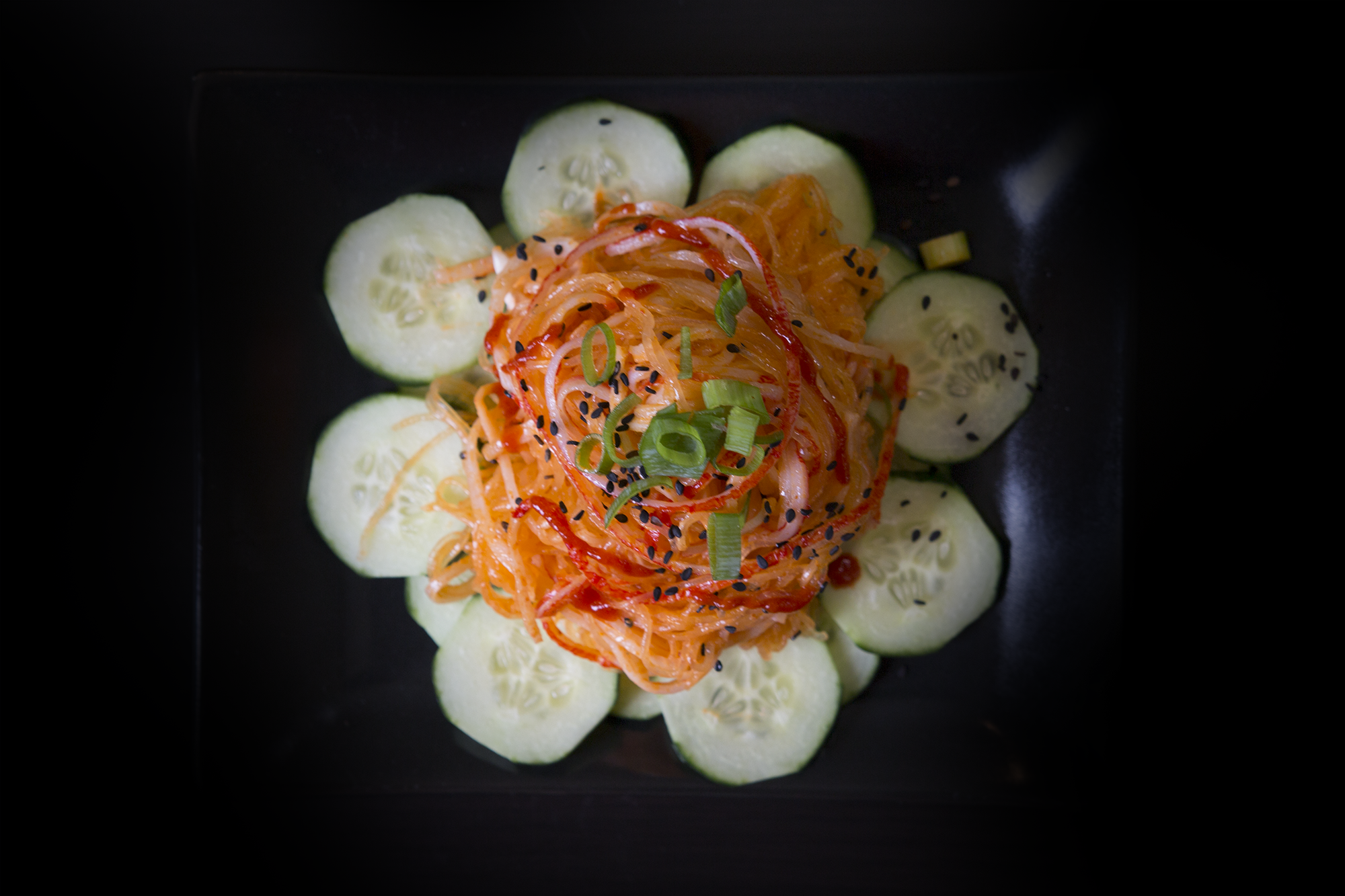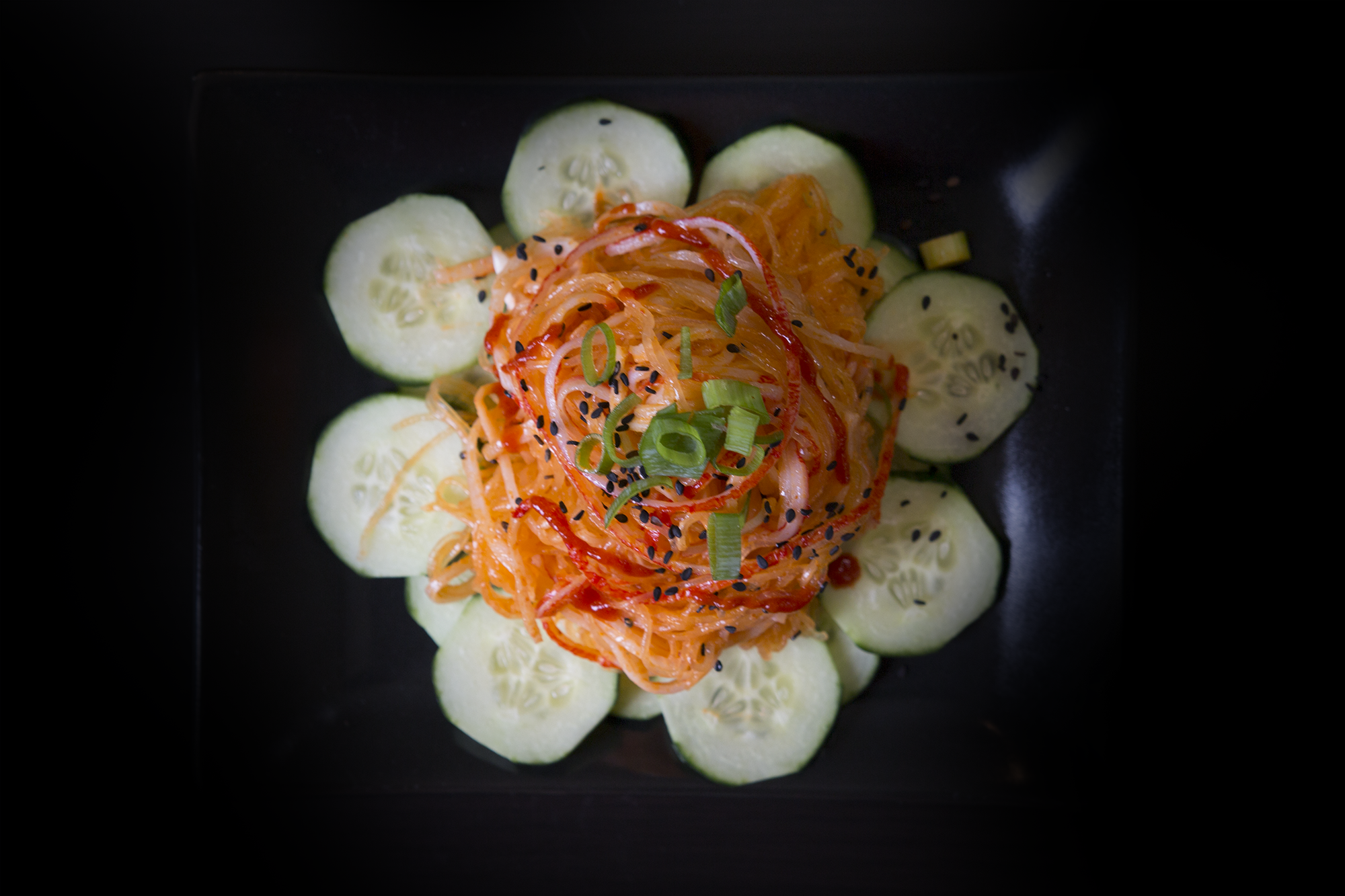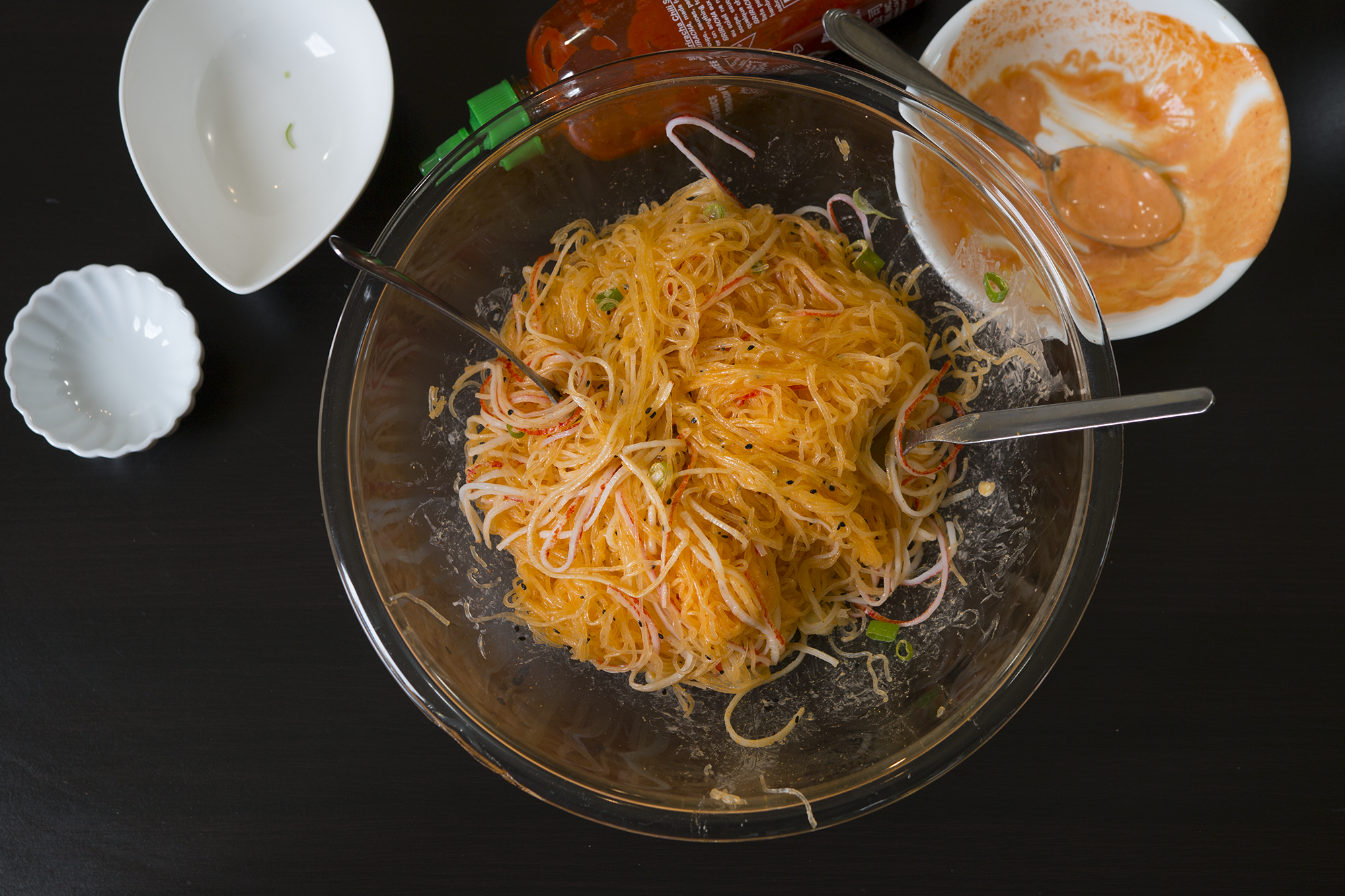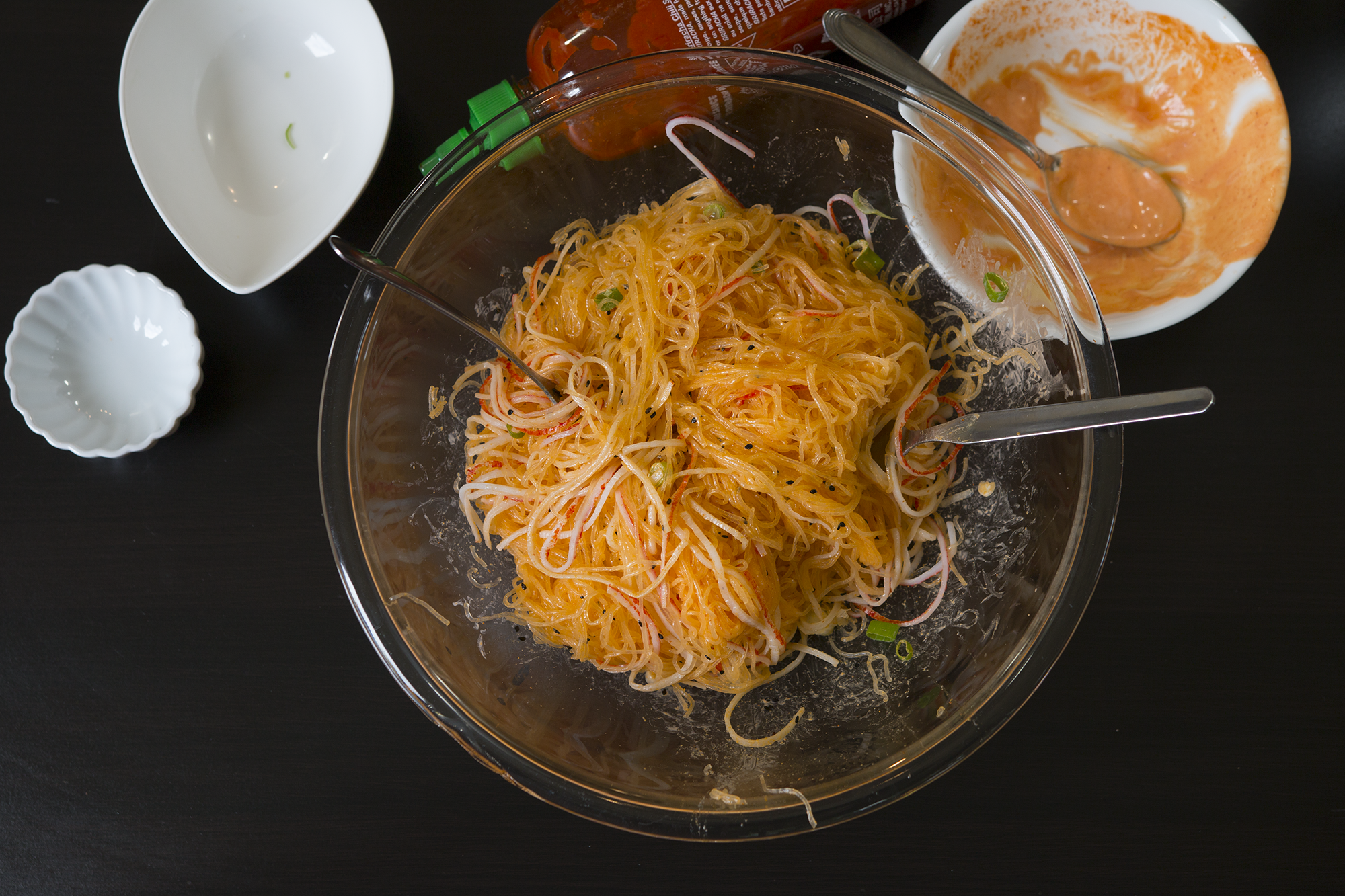 If you're not playing Pokemon Go at the moment, you may be part of a small minority. I never play games myself, but just had to download the game to see what the hoopla was about. I can see why my crazy teenagers go running around trying to catch rare Pokemon, it's addictive. What's also addictive is this new salad I discovered at the sushi bar at my local grocery store. This is a pink creamy concoction which looked like it was made with fake Crab meat – which I love btw and rice noodles. Pretty much everyone at home loved it and I decided to try making my own version of this delightful cold noodle salad. For this recipe, I like to use equal quantities of crab to noodle. The Crab sticks shred very easily and it's very therapeutic actually. I like to complete this task sitting in front of the TV watching some reality show, but if I'm rushed for because I'm making a larger batch for a potluck or party, I will usually pay my younger son a few dollars to take this task off my hands.
I've prepped my noodles by soaking them in hot water, draining them, running them under cold water and draining them again. Some people prefer to run these through cold water. I think my way is faster!  This recipe is prepared very simply by mixing together Mayonnaise and Sriracha sauce. Always use a light Mayo and the ratio of Mayo to Sriracha is up to you to tweak. I also add black Sesame seeds and some Lime juice and Spring Onions for freshness.
Just remember that the noodles do increase in size after you cook them, so feel free to add way more Crab strands. This is one of my older son's favourite recipes. He says it's simple enough for him to make at University, so I really hope he's going to try it!
[youtube-subscriber nickname=kravingsblog]
Kani style Japanese Crab Salad
Ingredients
150 gms immitation Crab
150 gms noodles
3 tbsp Mayonnaise
3 tbsp Sriracha sauce
1/2 Lime juice
2 Spring onions
1 tsp Black Sesame seeds
Instructions
Separate the Crab strands
Soak the rice noodles in hot water, drain and rinse
Make the dressing by adding the Mayo, Sriracha and Lime juice together
Add the noodles to a bowl and cover with the dressing
Add the Sesame seeds and Spring Onions and toss well to coat
https://kravingsfoodadventures.com/kani-style-japanese-crab-salad/
Save
Save
Save