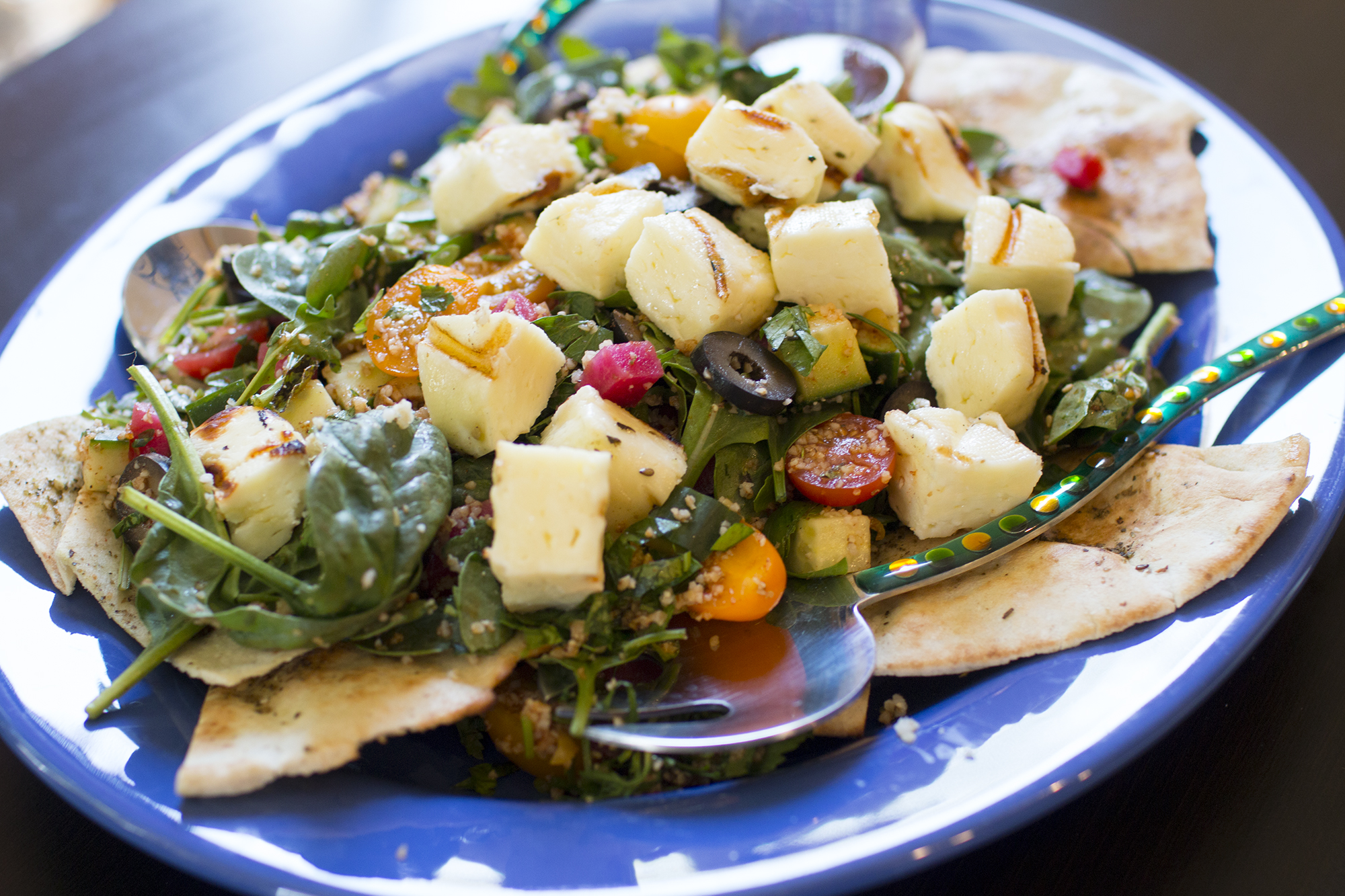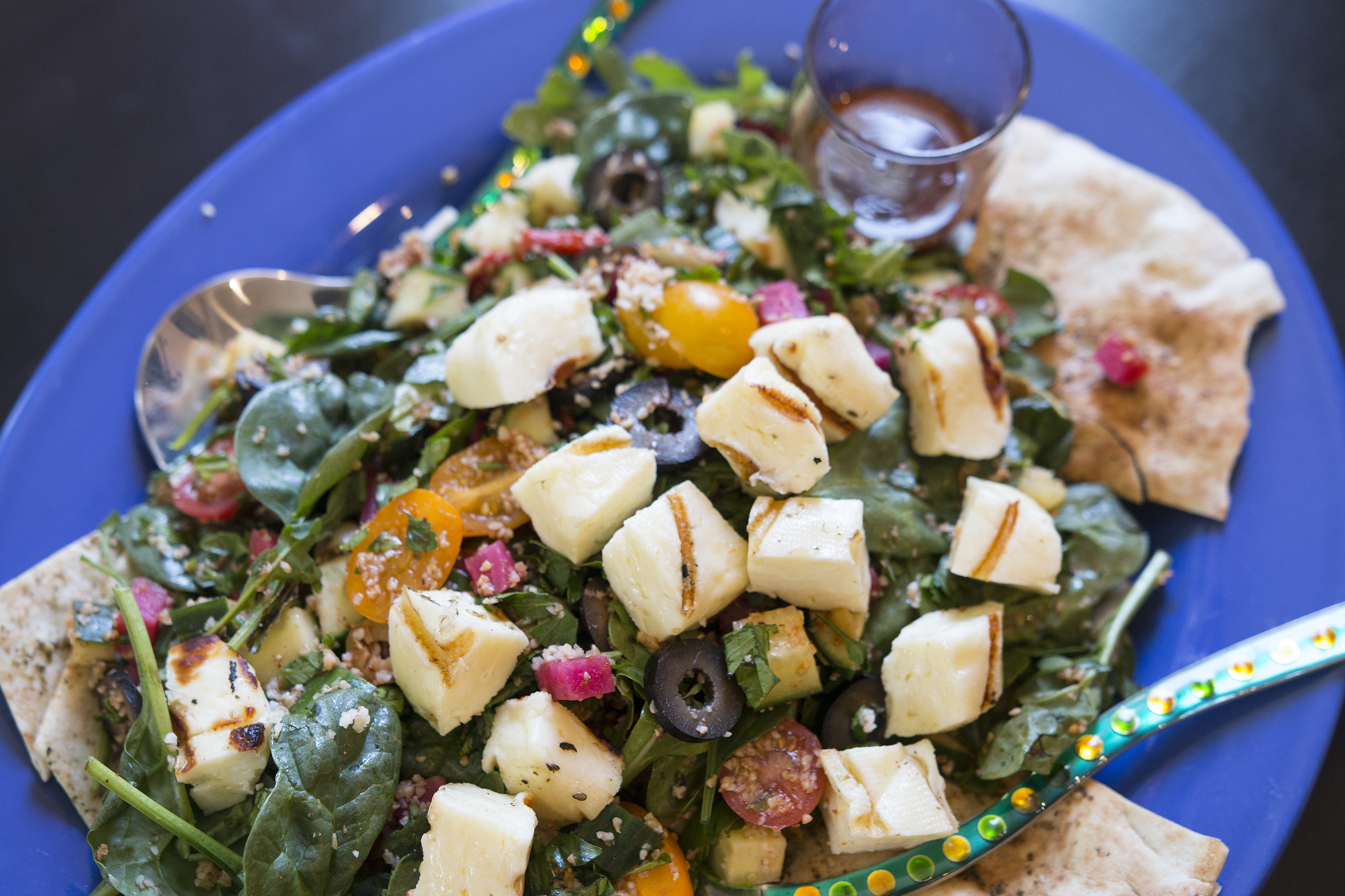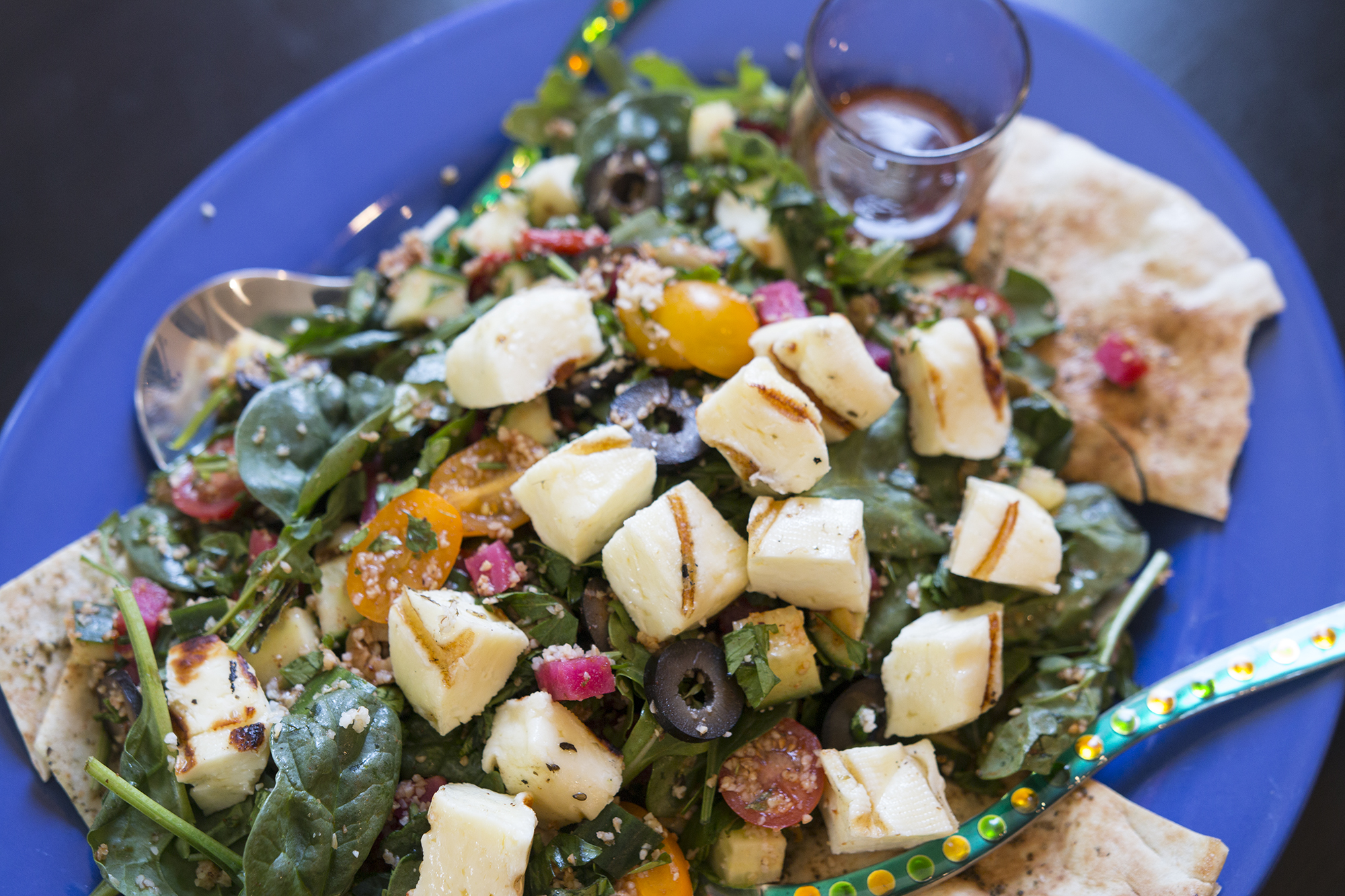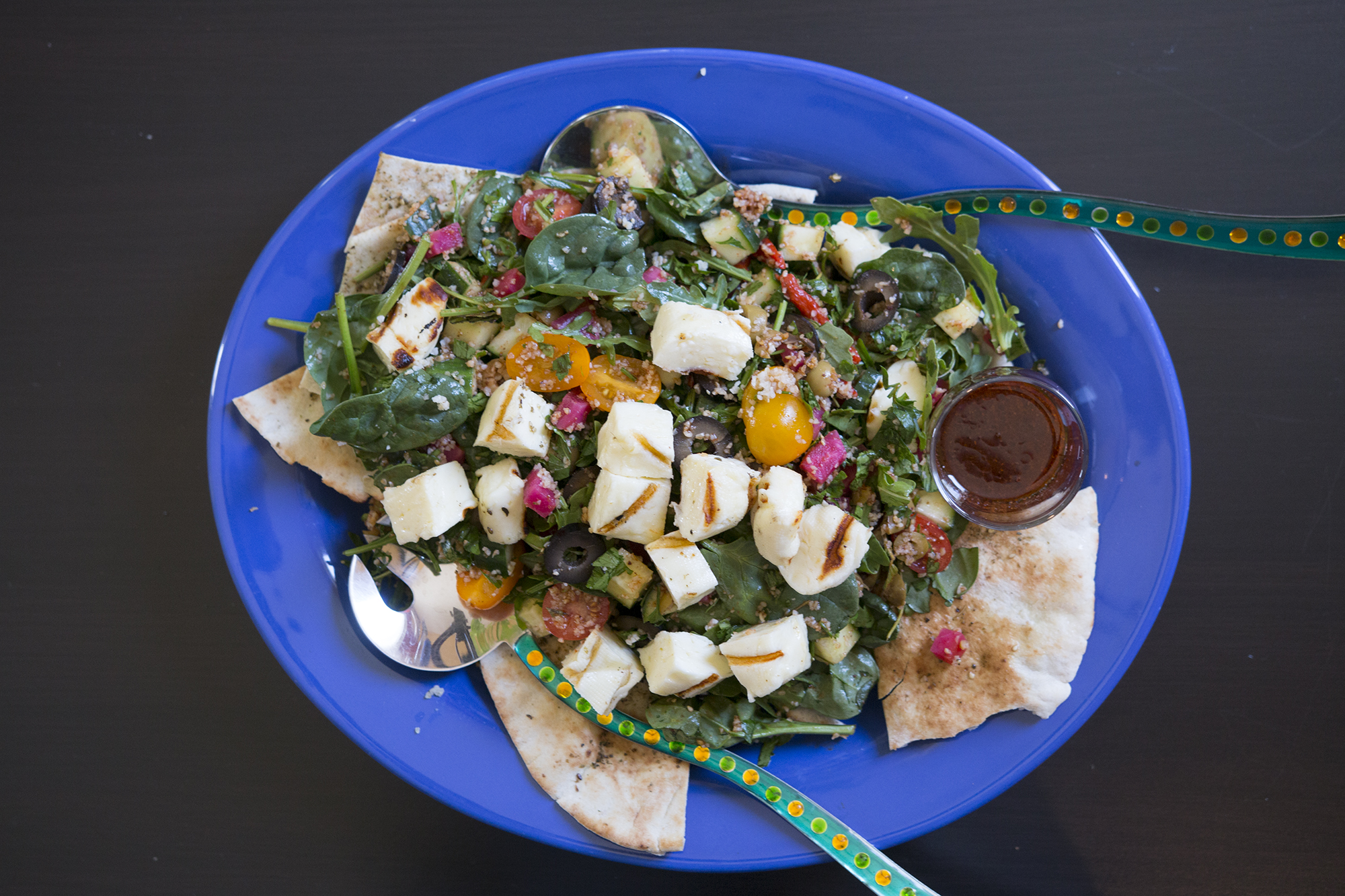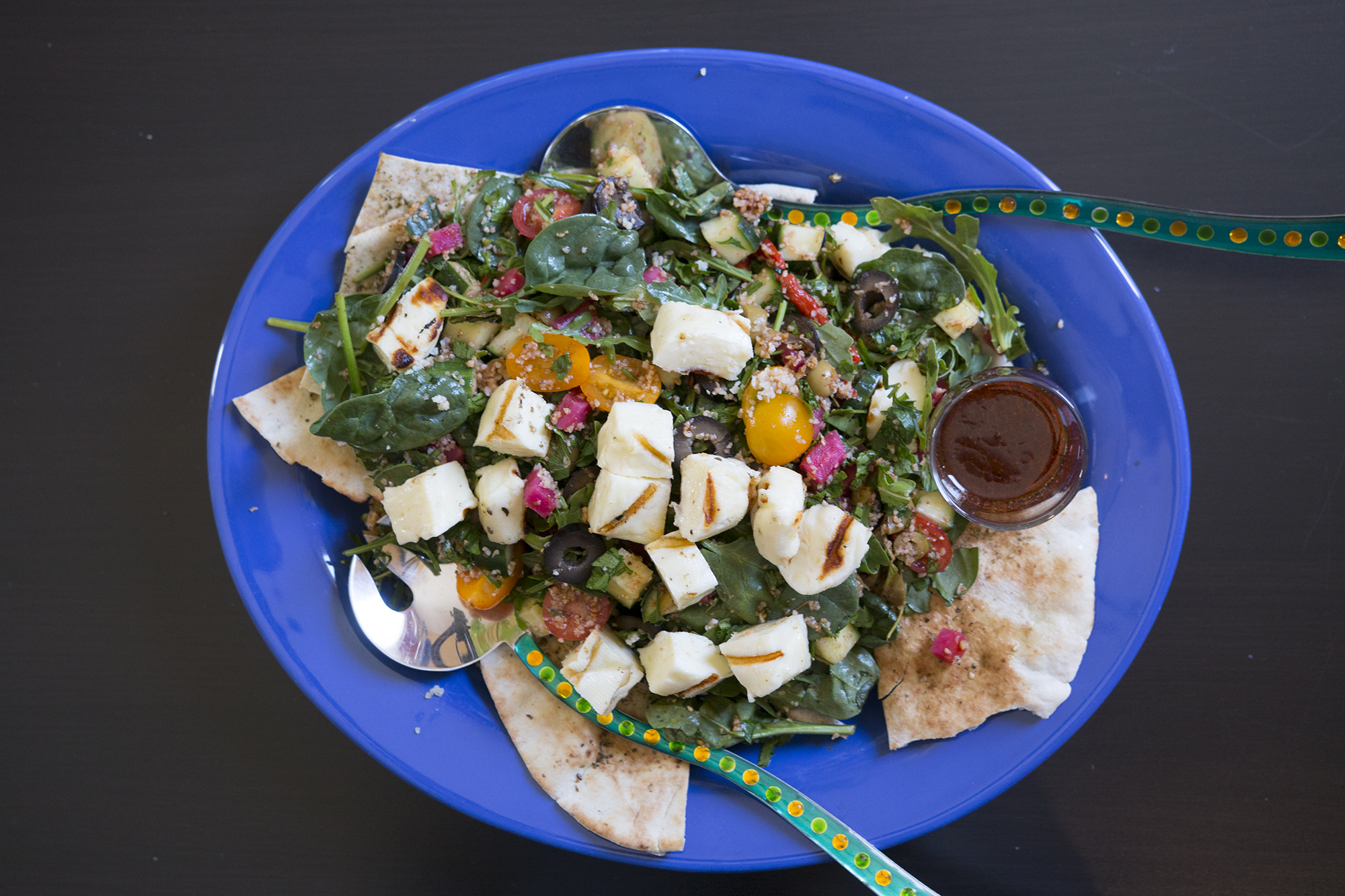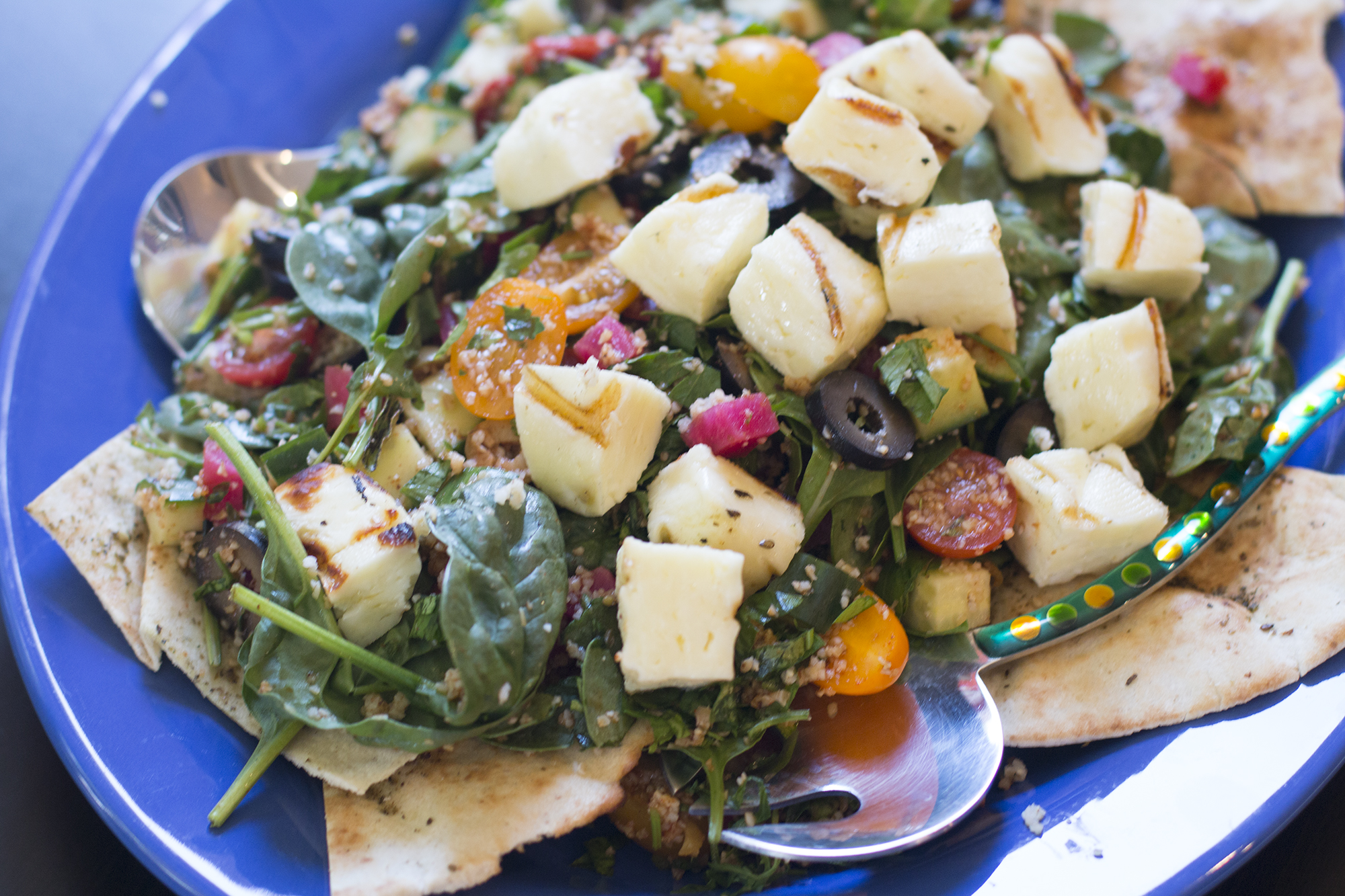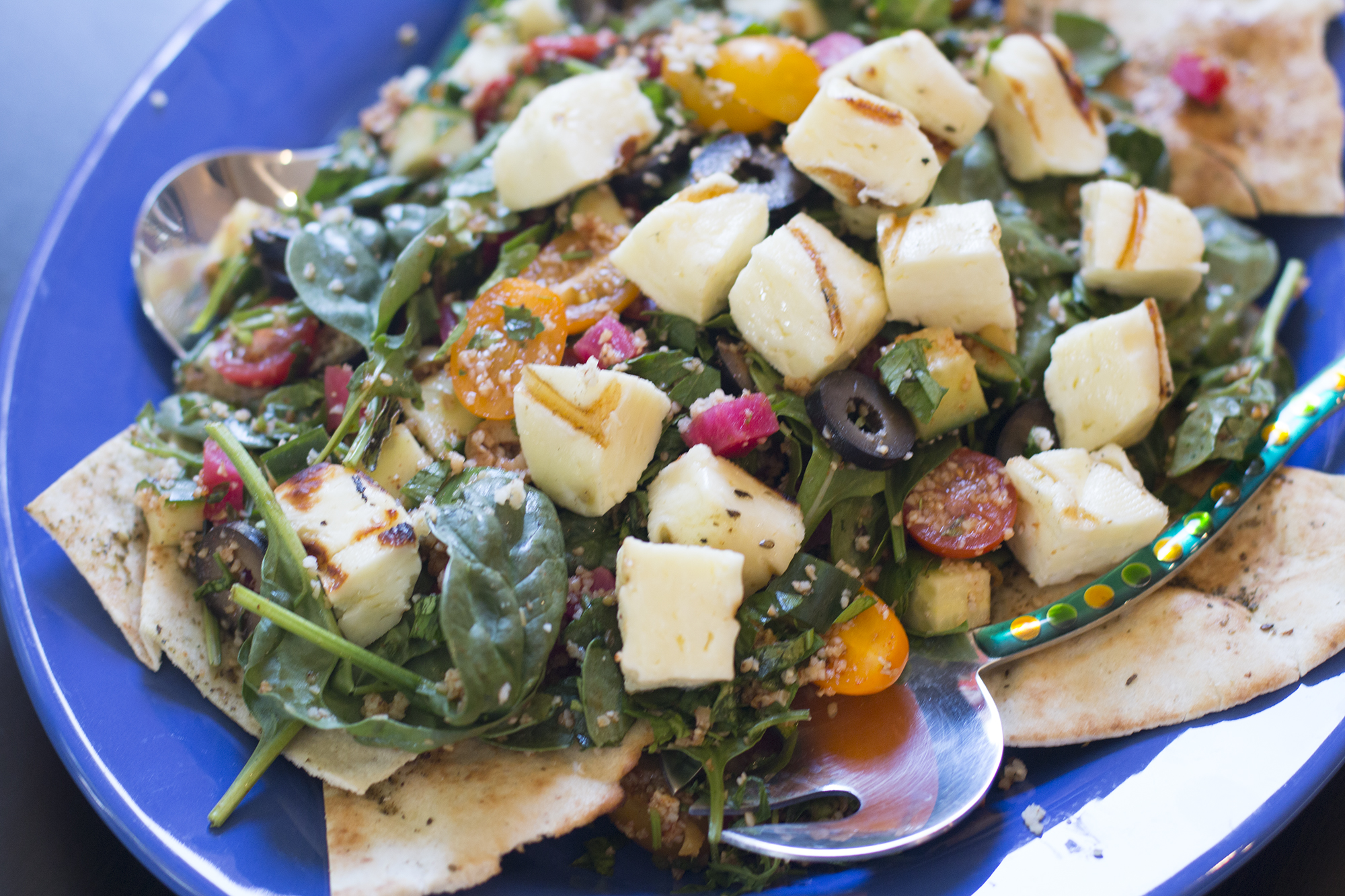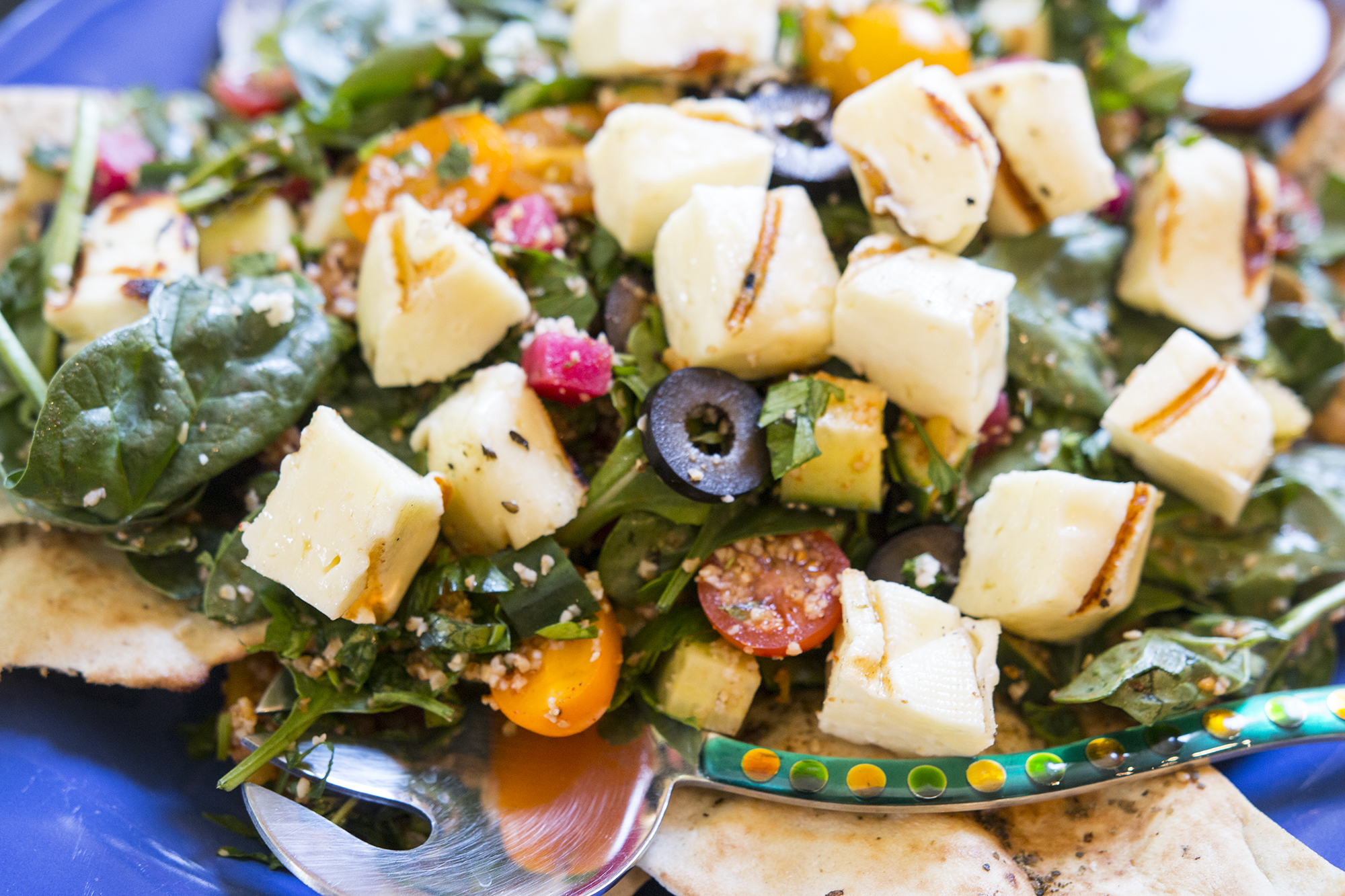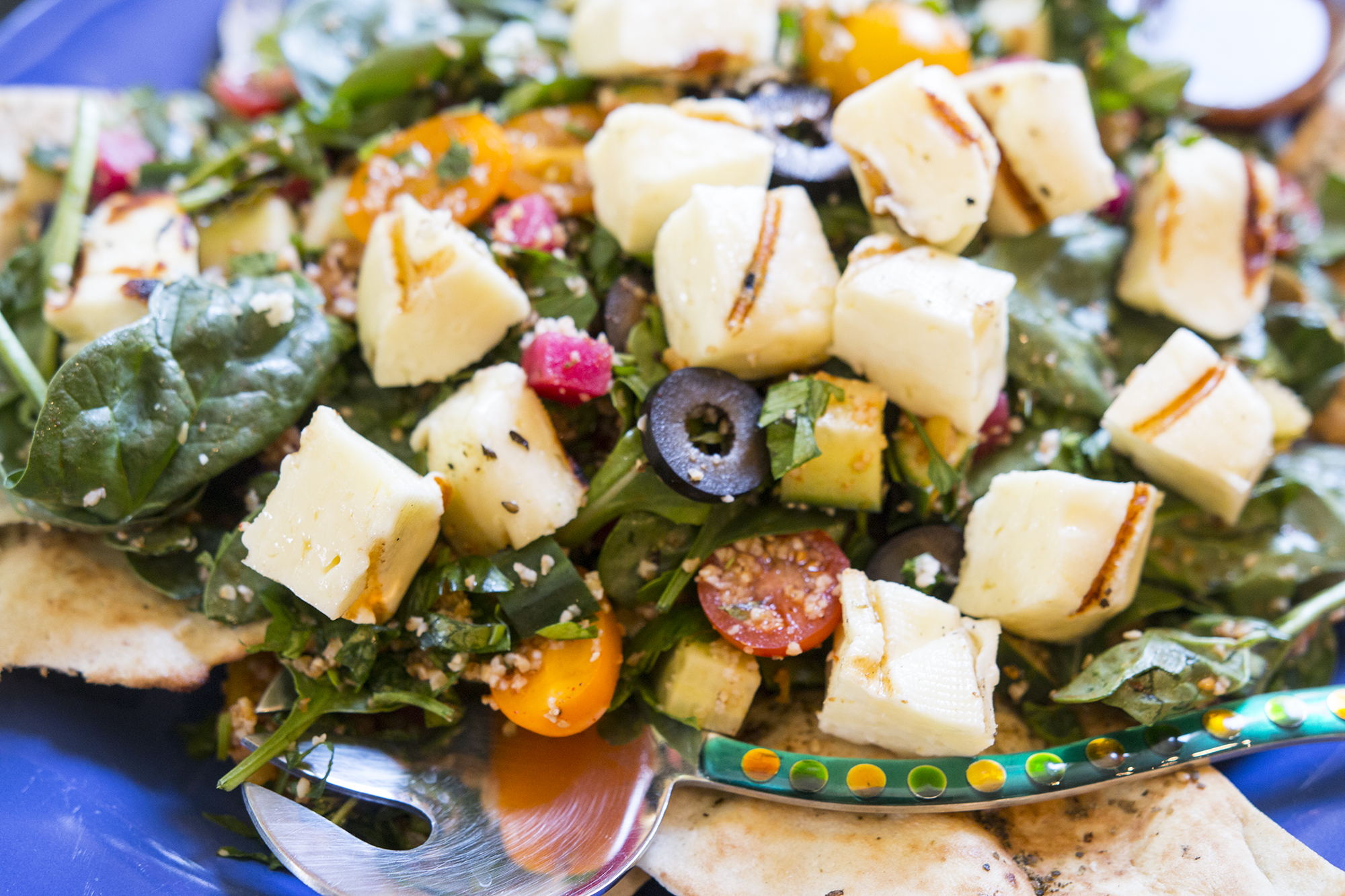 Since I was born in the Middle East, these flavours touch my soul from the flavours and ingredients like Sumac, Pomegranate Molasses, Parsley, Thyme, Oregano, Paprika, Garlic, Lemon, Pickled Turnips and Halloumi of the Middle East are captured in one delicious and colourful salad. I love to make this in the summer time as an accompaniment to some BBQ'd meat or take this as a contribution to a pot luck. There are so many colours and textures in this salad that it's literally a party on a plate.
Growing up in Abu Dhabi we got the most delicious Arabic food, from mouth watering kebabs, to creamy hummus and everything in between. And the Arabs do know how to party, take a trip into the desert for a night safari and you will taste the most amazing food cooked right in the outdoors.
This salad has a fair bit of prep work but is very easy to assemble at the last minute. It uses exotic ingredients like Zaatar and Halloumi and using the bbq to grill some of these really had a special flavour for the salad. Arabic Pita bread is a lot thinner that it's more famous Greek counterpart. If you can't find this, you can use Greek pita instead. This salad also includes Burghul wheat which is cracked wheat that gives a wonderful nutty flavour. To make this Gluten free, omit the Pita bread, or use Gluten free pita and omit the Burghul wheat and substitute it for Quinoa. Halloumi is an Arabic cheese made from Sheep milk. It has a very high melting point and can be grilled on the BBQ. I like to call it the 'squeaky' cheese as it makes a squeaky sound when you chew it.
[youtube-subscriber nickname=kravingsblog]
Ingredients
2 tbsps olive oil
Juice of 1/2 lemon
1/2 tbsp smoked paprika
1/2 tbsp sumac
1/2 tbsp pomegranate molasses
pinch of salt
1 cup mixed Arugula & Baby Spinach
1 cup chopped flat leaf parsley
1 cup halved grape tomatoes
1 cup cucumber cubed
1/4 cup cubed pickled turnips
1/4 cup fresh thyme & oregano
1/4 cup chopped bottled red pepper
1/4 cup sliced green olives
1/4 cup sliced black olives
1/2 cup soaked bulgur wheat
1 Arabic Pitas
1 tbsp Olive Oil
2 tbsps Zaatar spice
200-300 gms Halloumi cheese
Instructions
Brush the pita with Olive Oil and sprinkle with Zaatar
Using a scissors, cut in quarters
Cut the Halloumi (if the cheese is too salty, cut smaller)
Grill both the Pita and the Halloumi – the Pita just needs to be crisp and the Halloumi should have nice grill marks
Once cool, cube the Halloumi
In a small bowl combine all the Salad dressing ingredients and mix
In a larger bowl, combine all the ingredients except the Pita and the Halloumi, add as much dressing as desired and toss
On a platter, place the Pita at the bottom, followed by the salad and top with the Halloumi
Serve with reserved dressing
https://kravingsfoodadventures.com/arabic-party-salad/