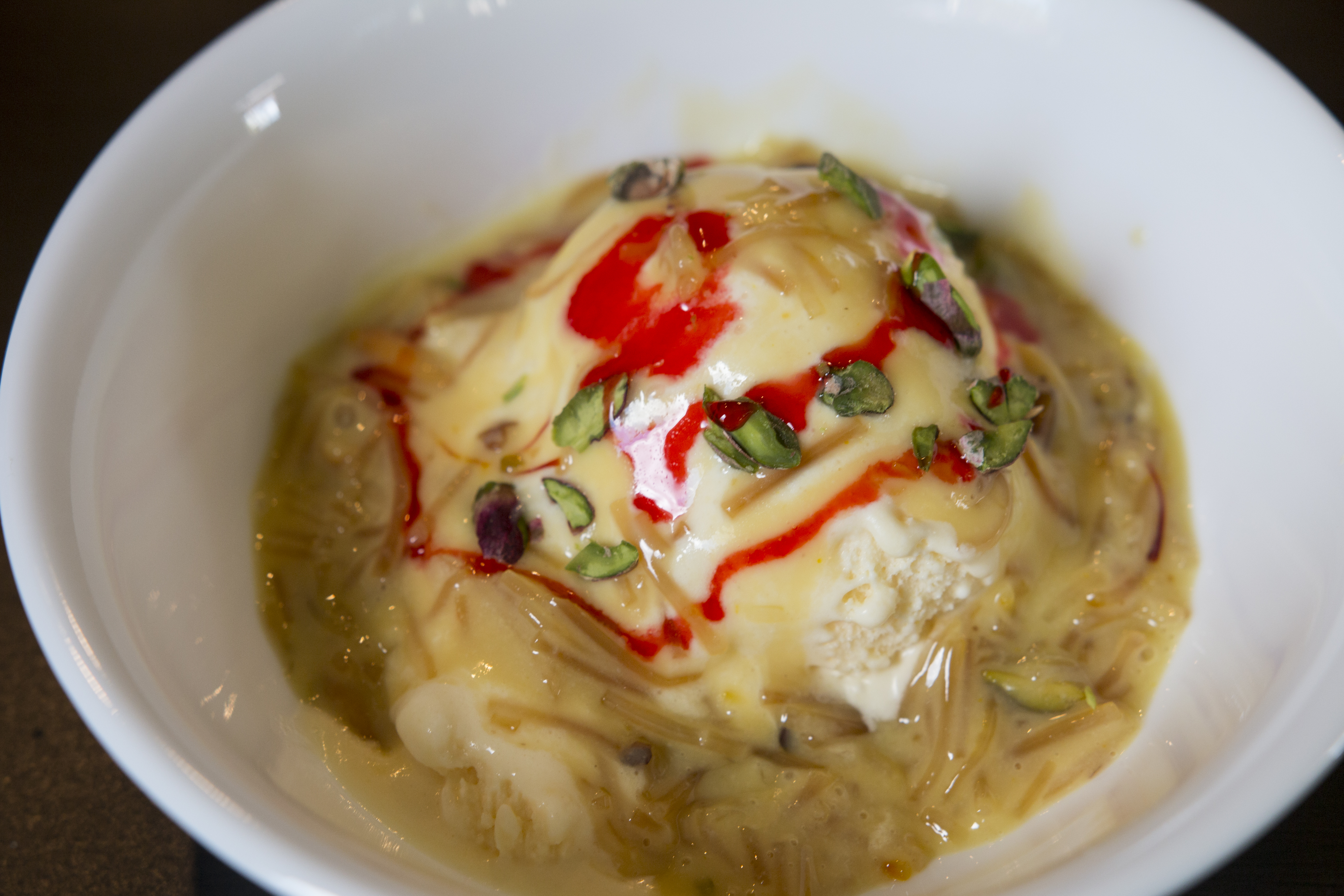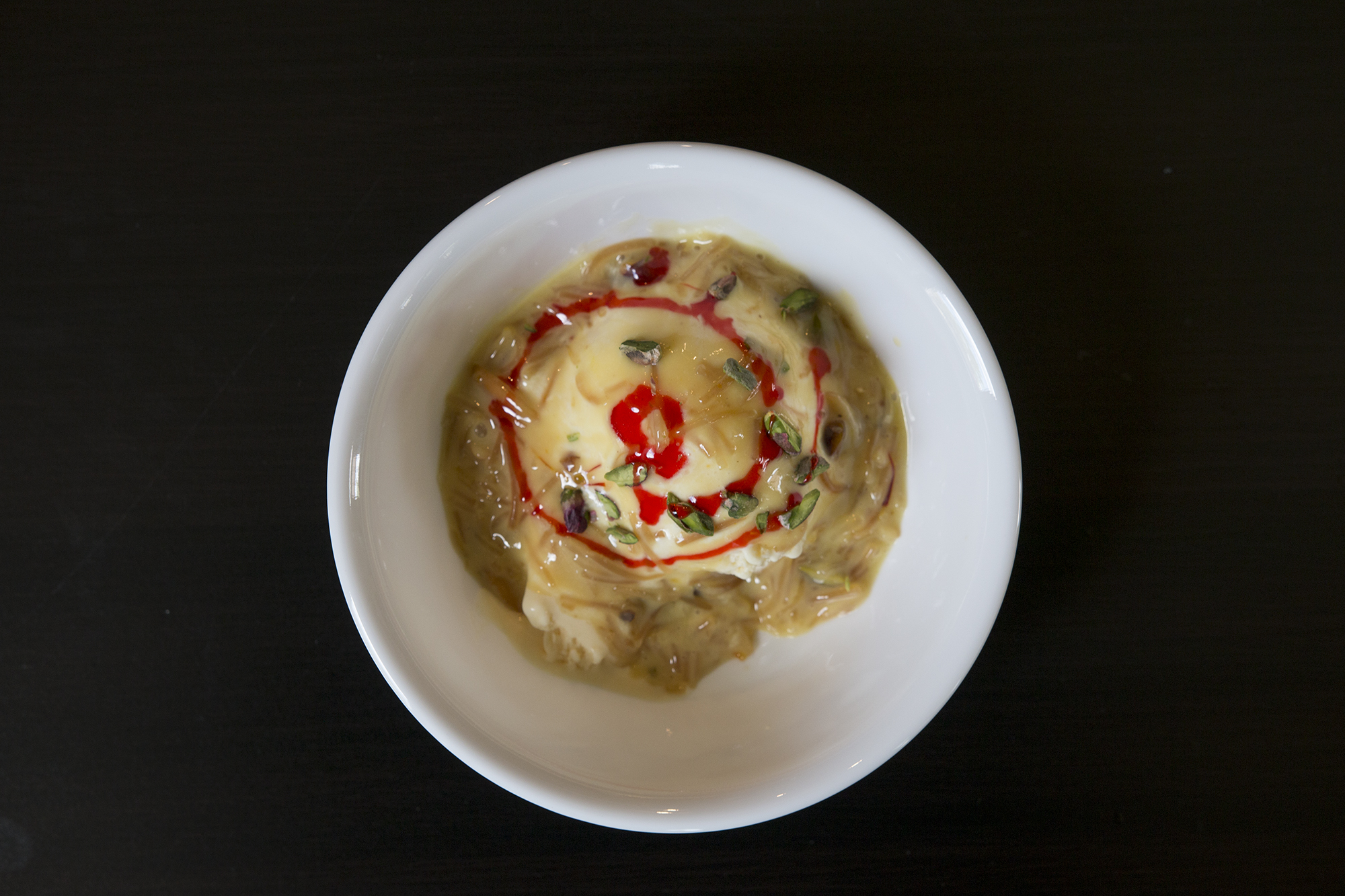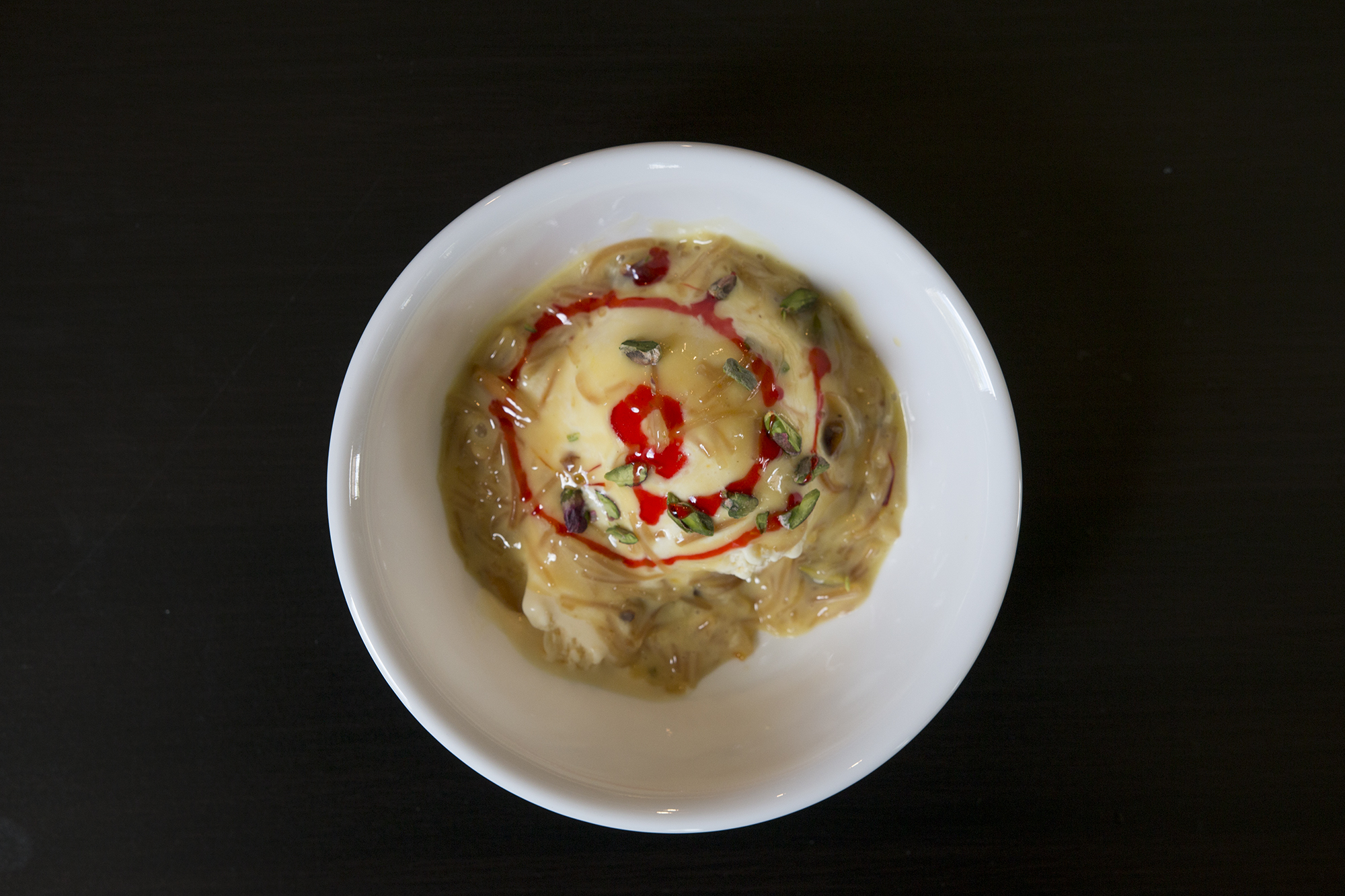 The first time I had this dessert was a few years ago when my cousin, affectionately referred to as "Cuzzy poo" invited us over for dinner. She served a delectable concoction that she claimed came all ready to go in a box. I was determined to make my own version and thank her deeply for the inspiration. Kesar Falooda can be made and served many many different ways. Some are elaborate structures served to you in tall glasses with layers of vermicelli, ice cream, syrups and bloomed Basil seeds that we call Tukamaria or Sabja. If you can't find Basil seeds, Chia seeds would work just as well.
This version I'm going to prepare is a very simple and pared down version. I'm literally going to have two elements, the ice cream and the topping. This topping is full of magic and bursting with flavour and what I love about it is it can be prepared ahead and just served over ice cream when your guests arrive.
Roasted vermicelli – Roasted is much thicker that regular that is too thin and tends to clumps together.
[youtube-subscriber nickname=kravingsblog]
Ingredients
1/2 cup roasted vermicelli boiled in some water and drained.
1 can condensed milk
1/2 can regular milk
1/2 chopped nuts – almonds, cashews & pistachios
1/2 tsp ghee
Saffron strands – just a pinch.
Instructions
Boil the roasted vermicelli and drain
Boil the milk and condensed milk together
Add the saffron strands, this will give you a wonderful light yellow color. Add the roasted vermicelli to this milk
In a pan heat the ghee and lightly sauté the nuts
Cool and add to the milk. The consistency should be thick but pourable
You can serve this warm or cold over vanilla ice cream
Add a swirl of Rose syrup for added flavour and colour
https://kravingsfoodadventures.com/kesar-falooda/
Save
Save
Save