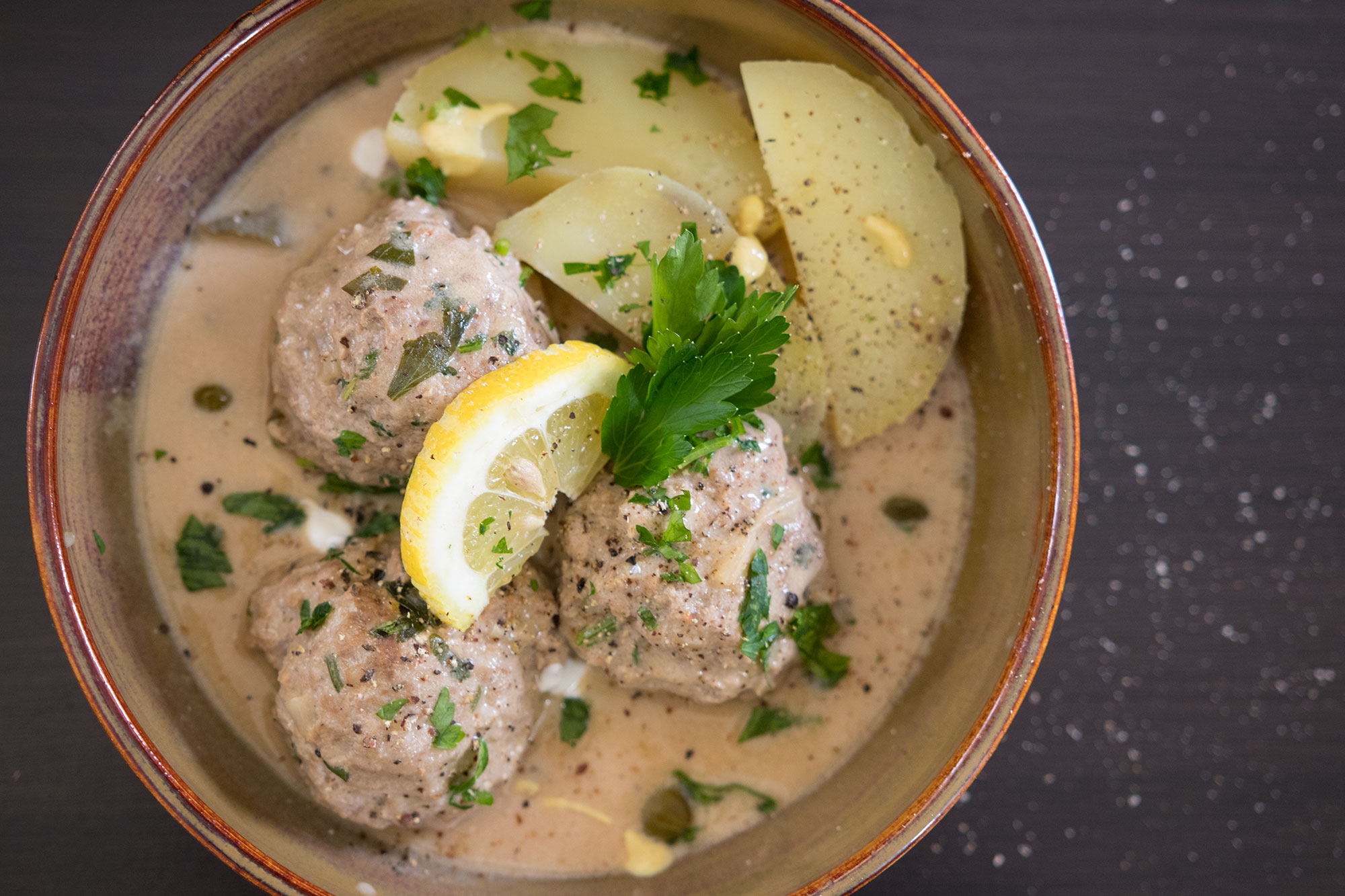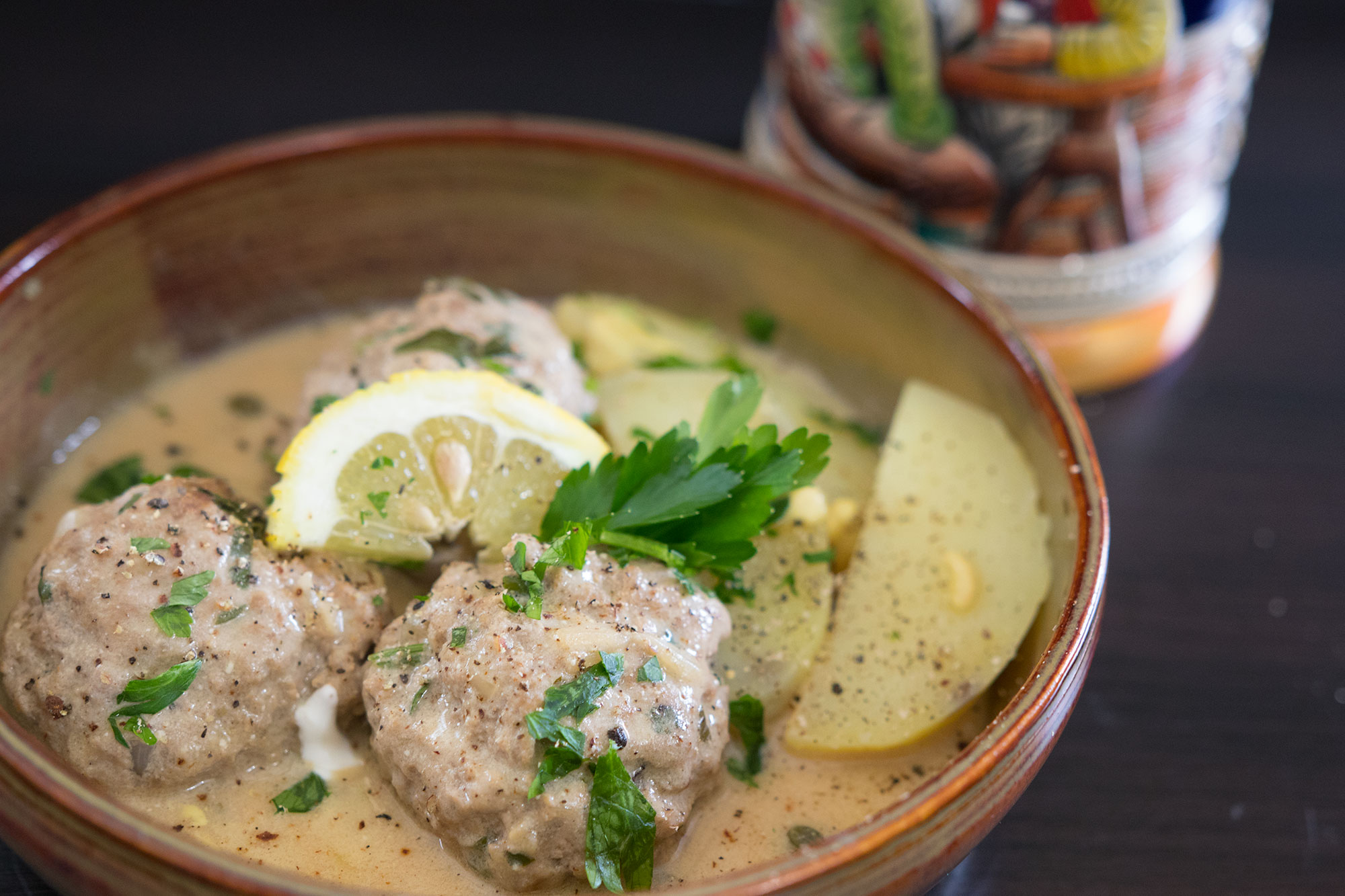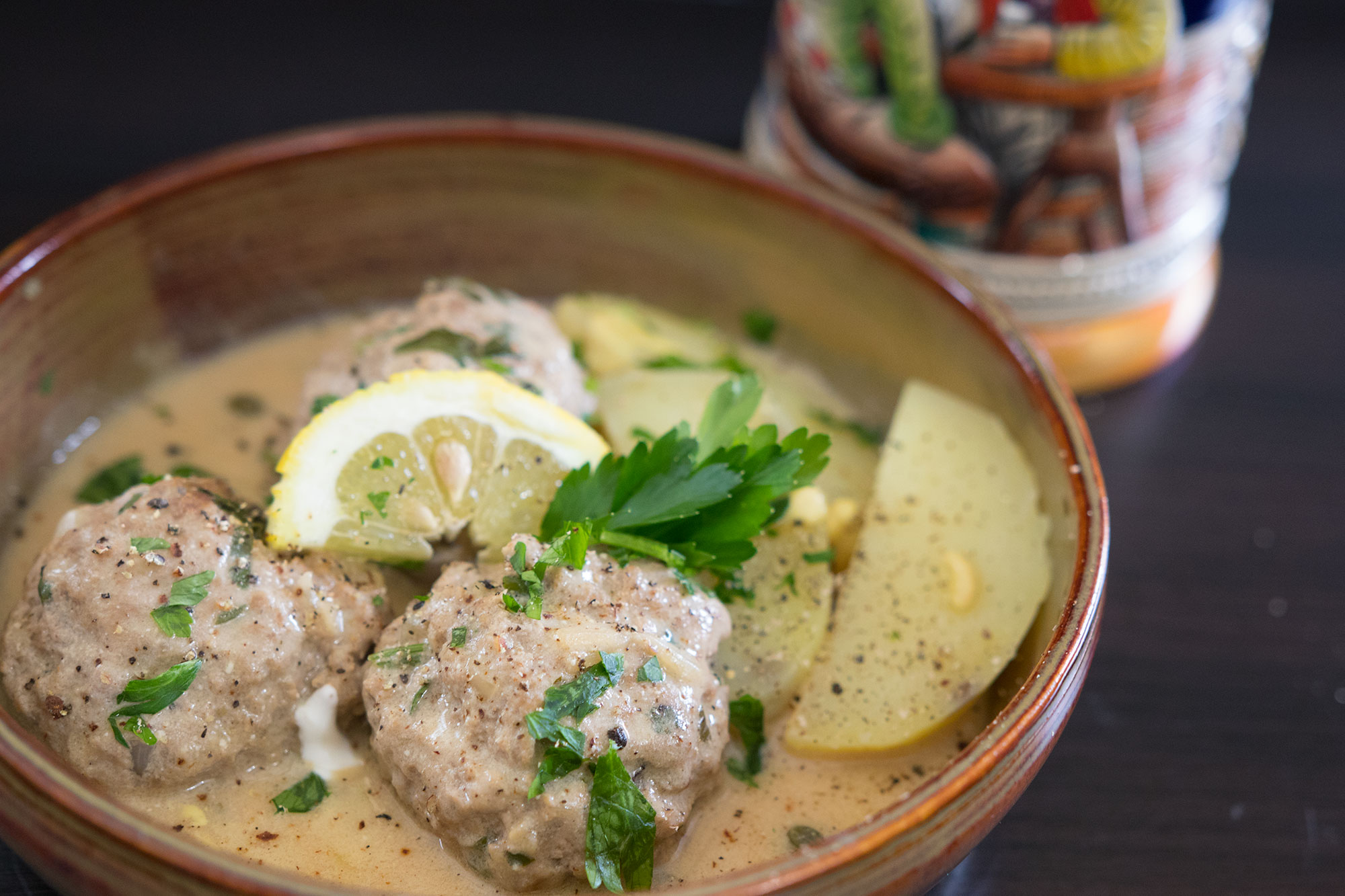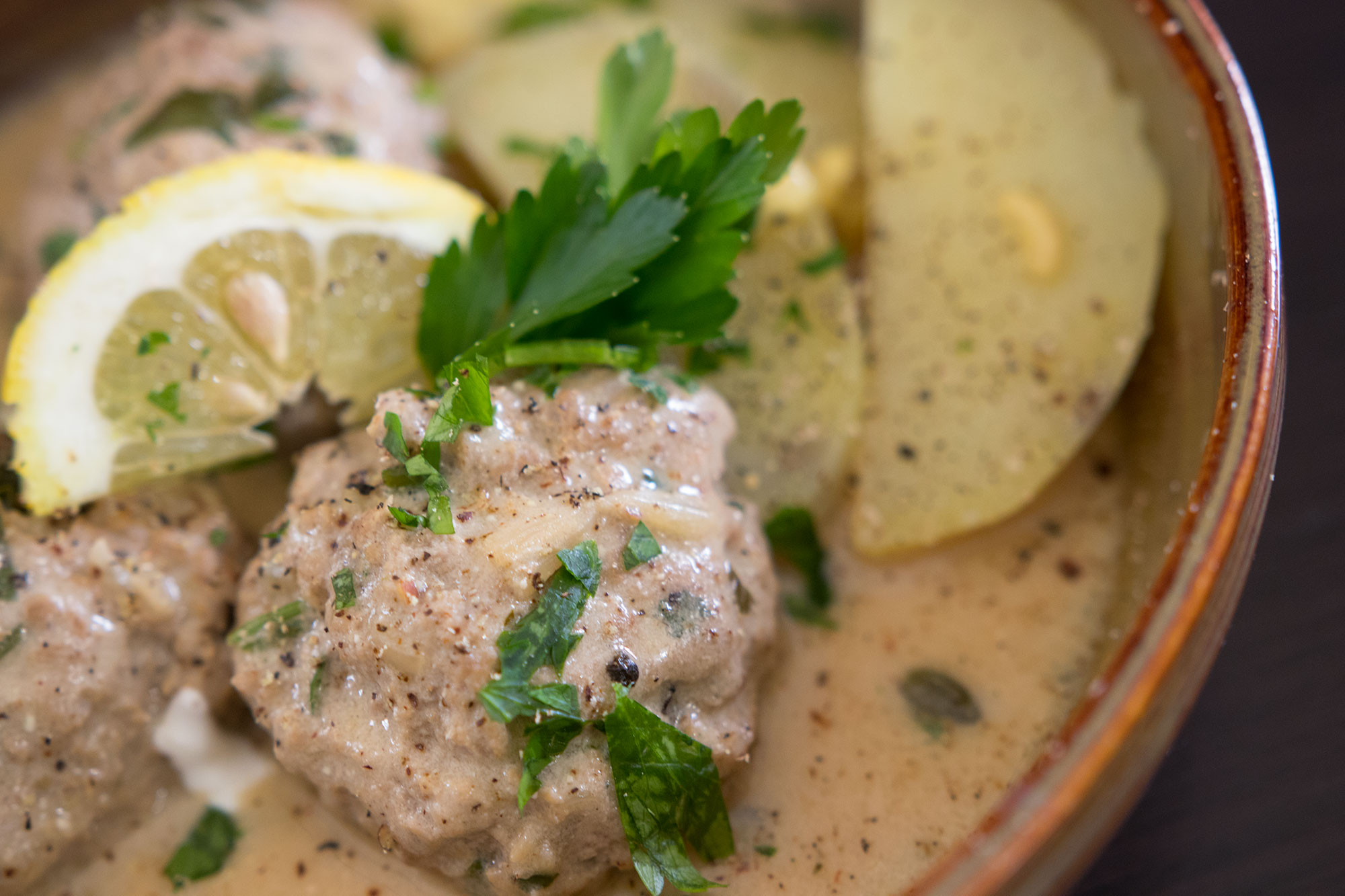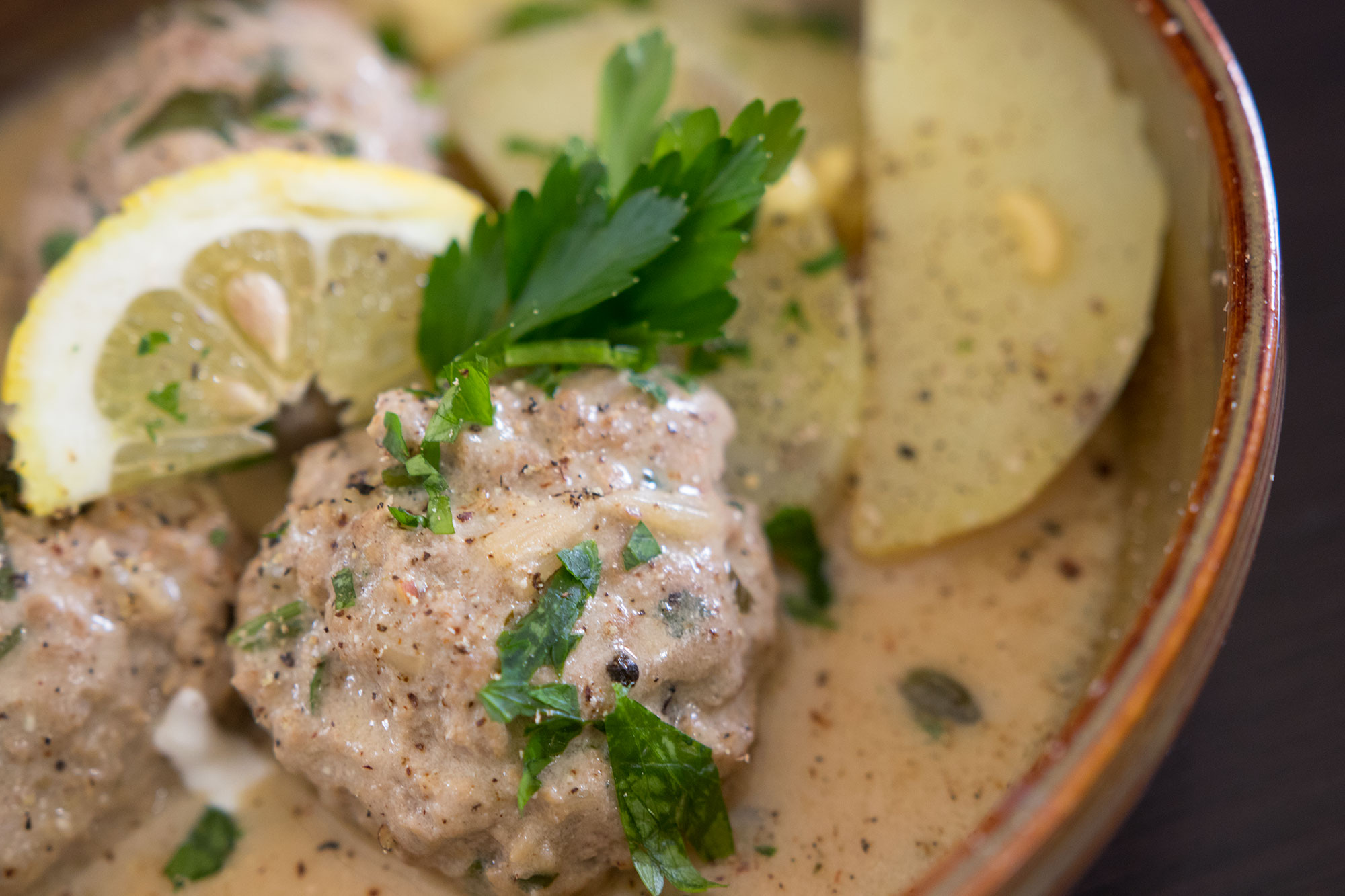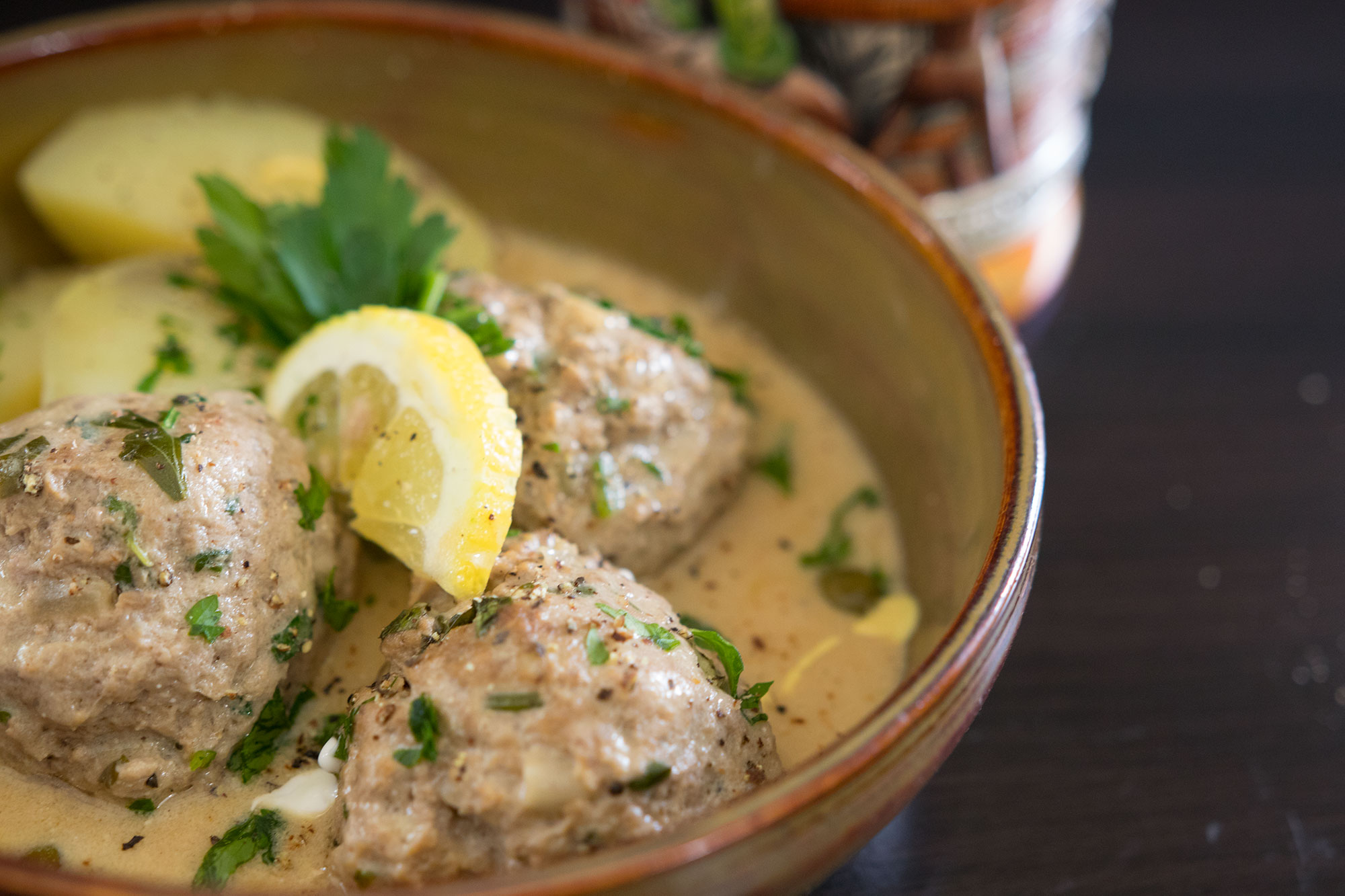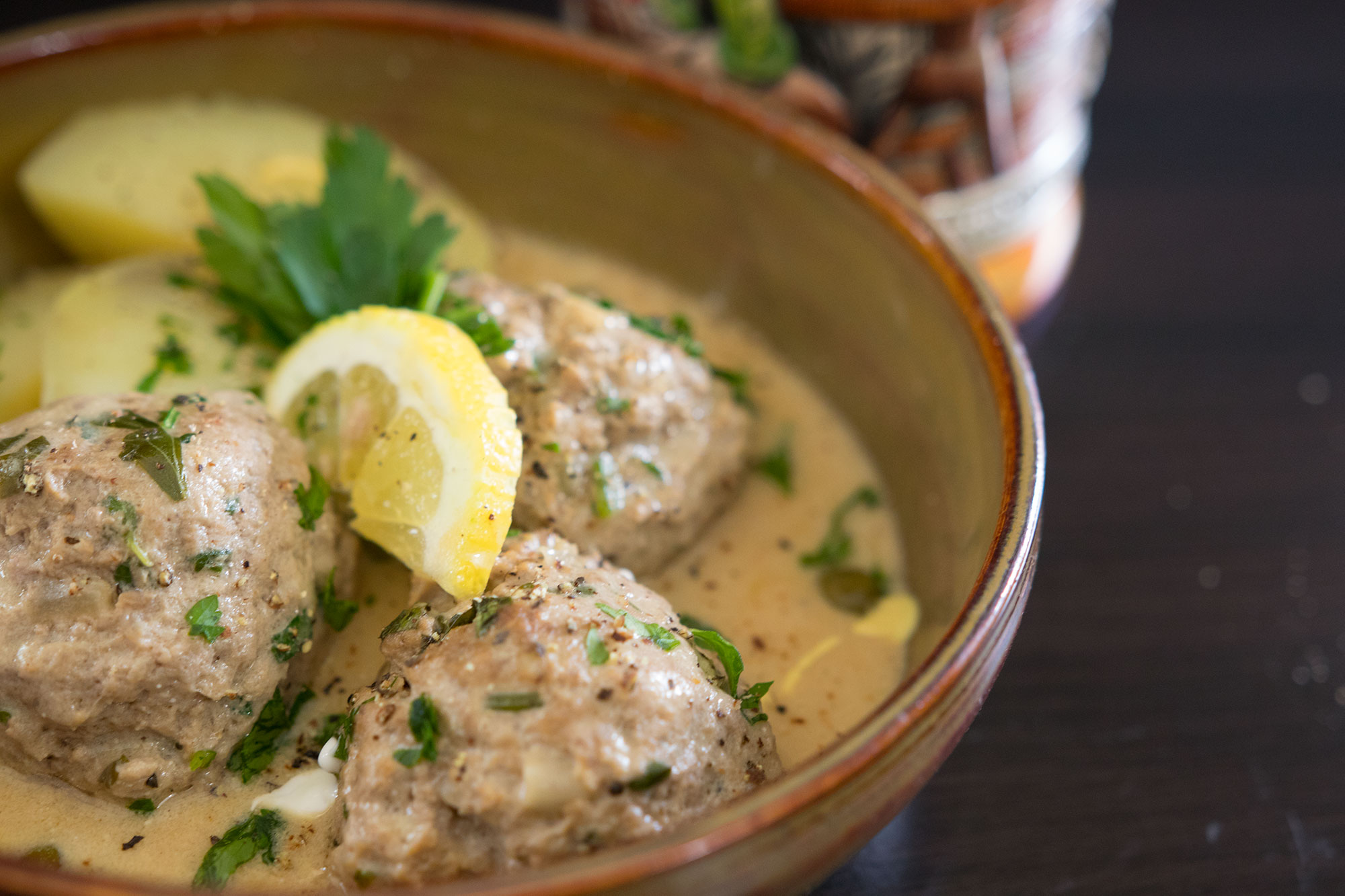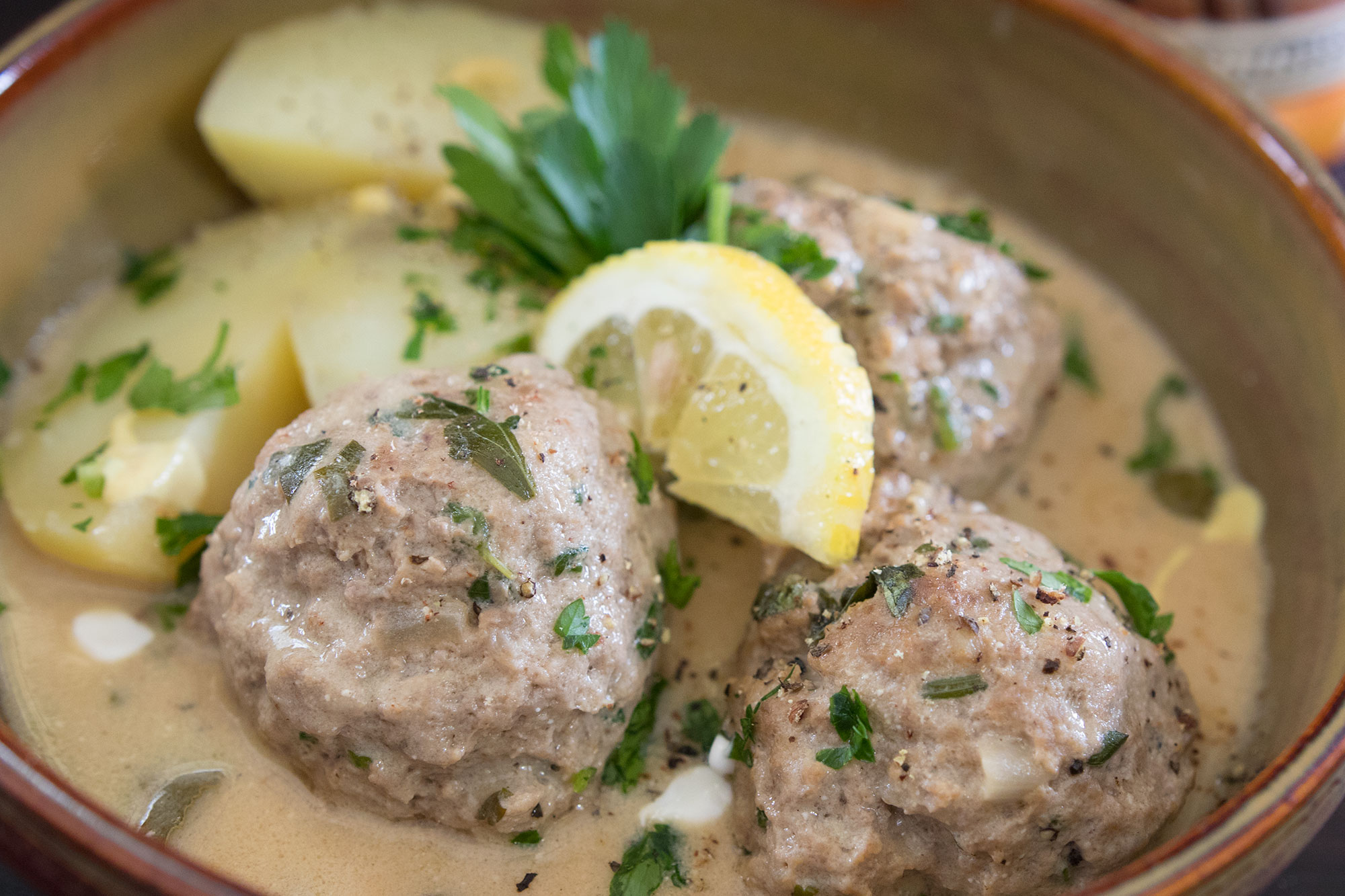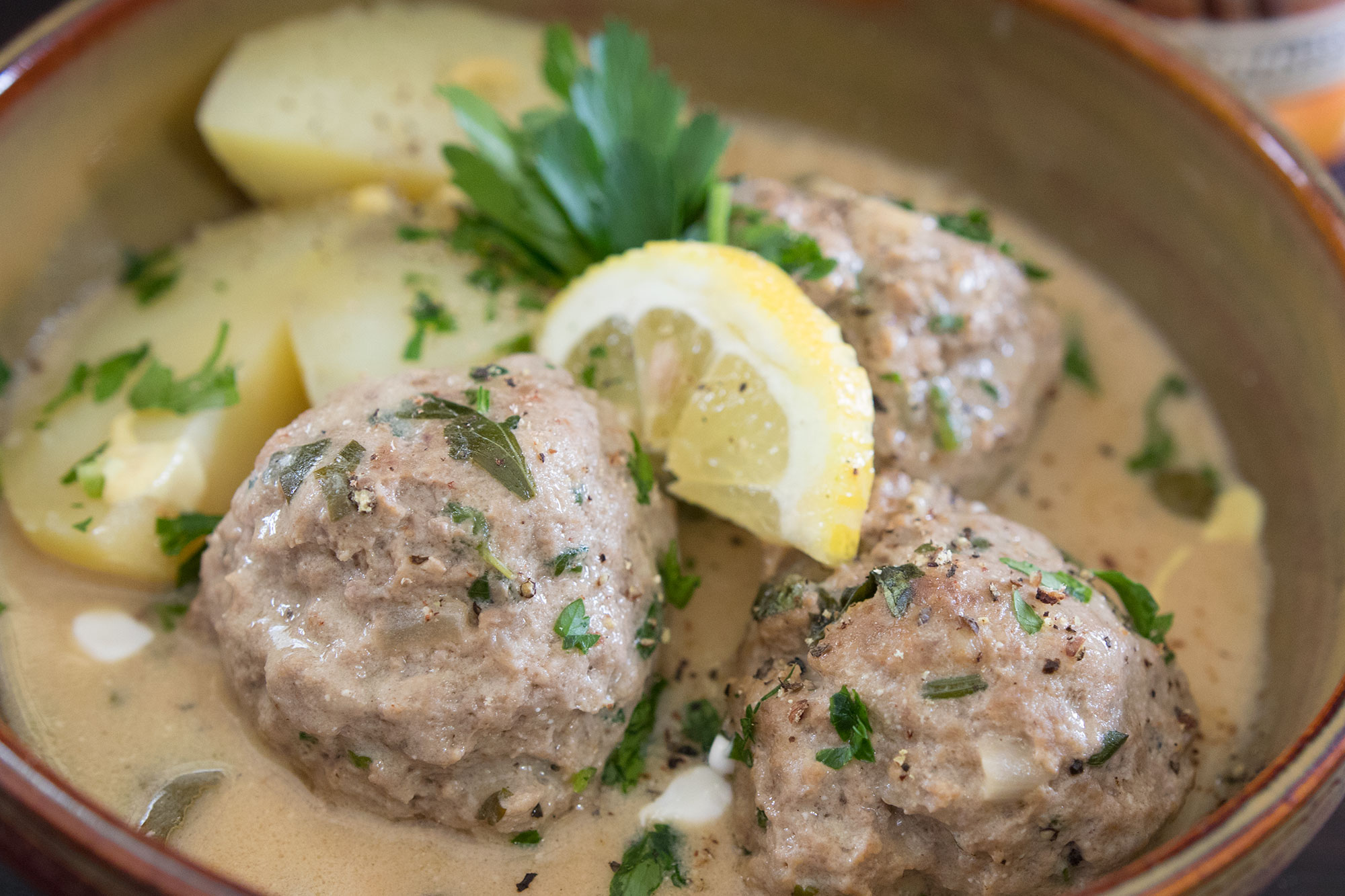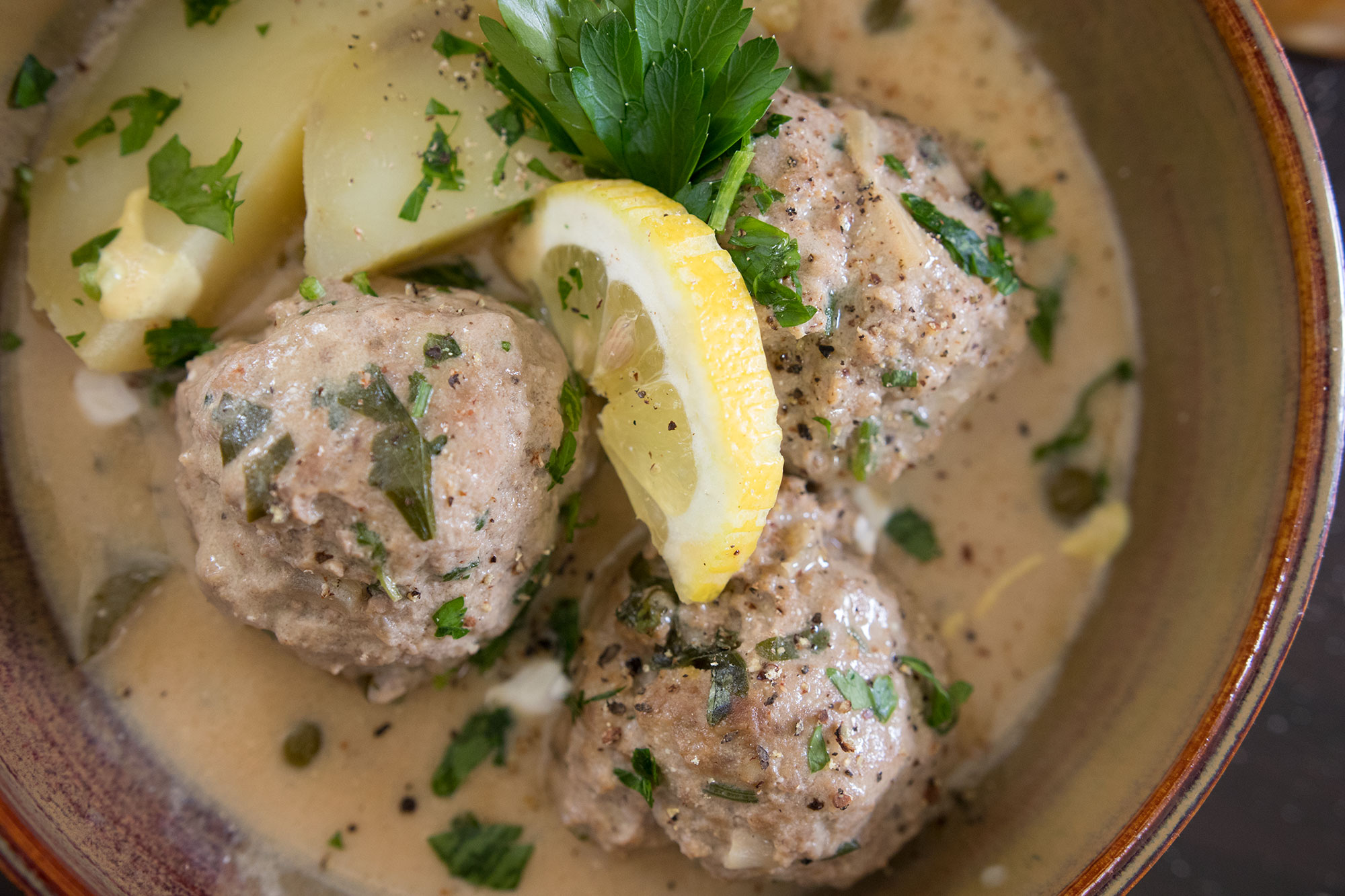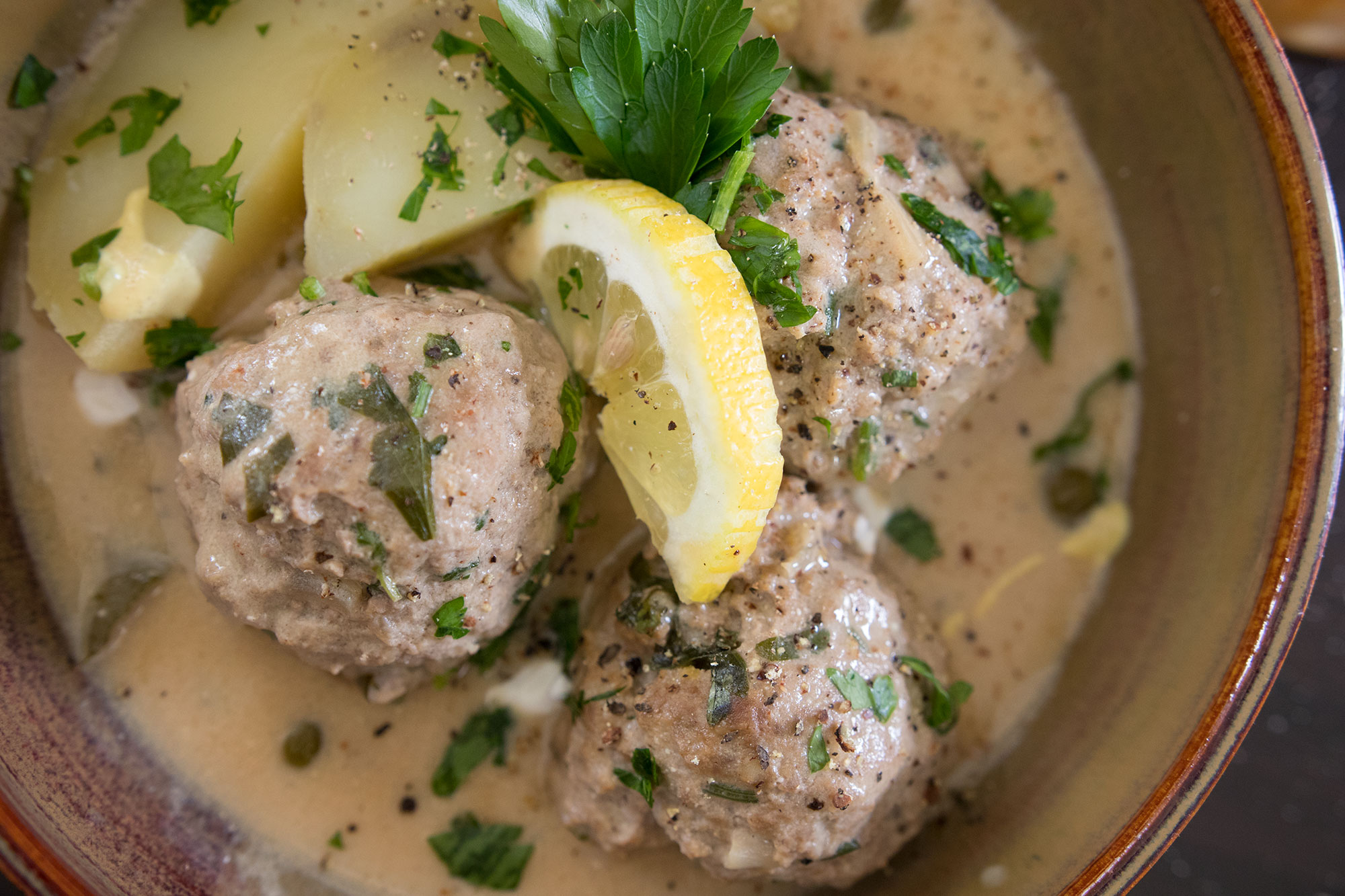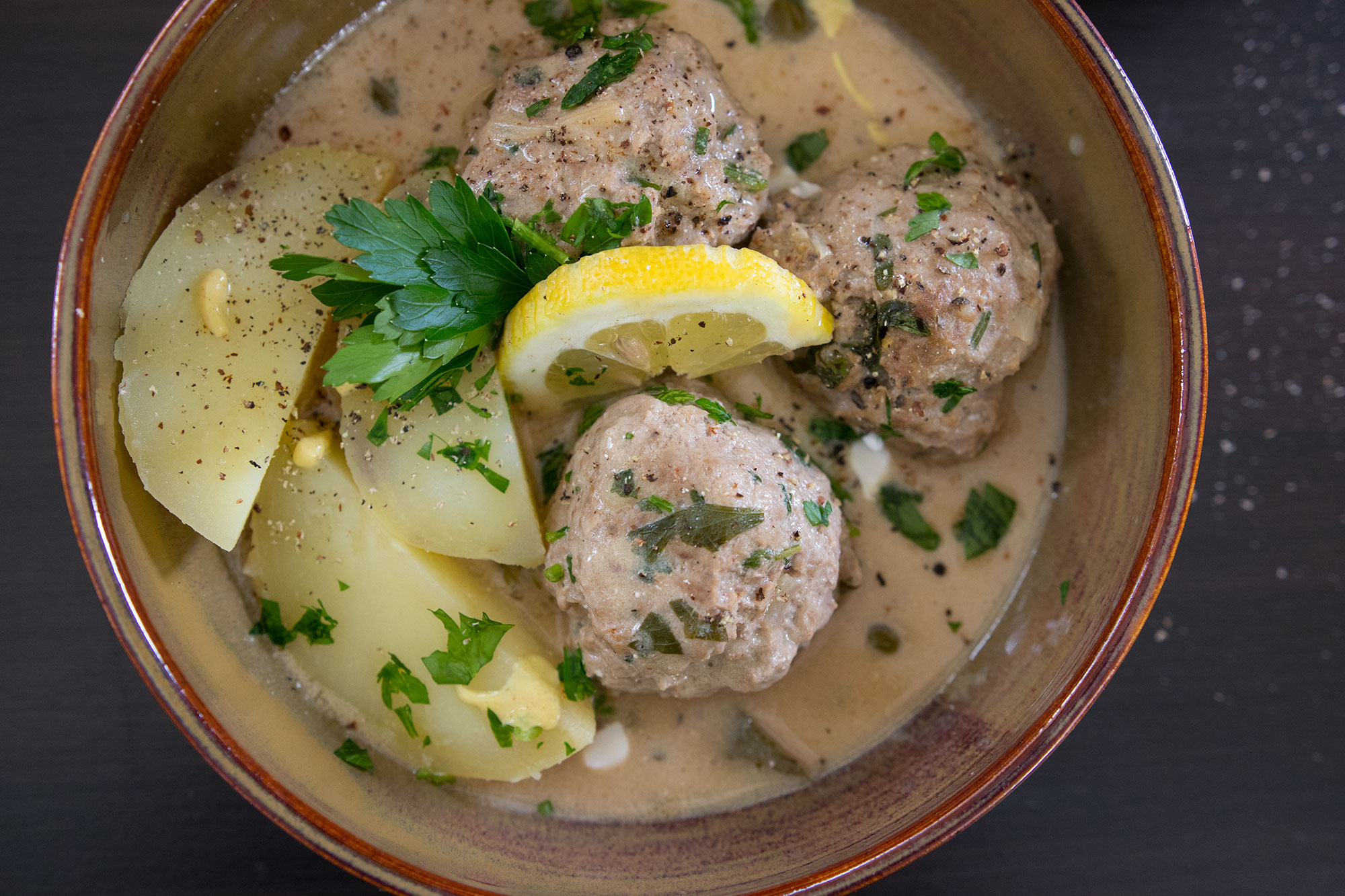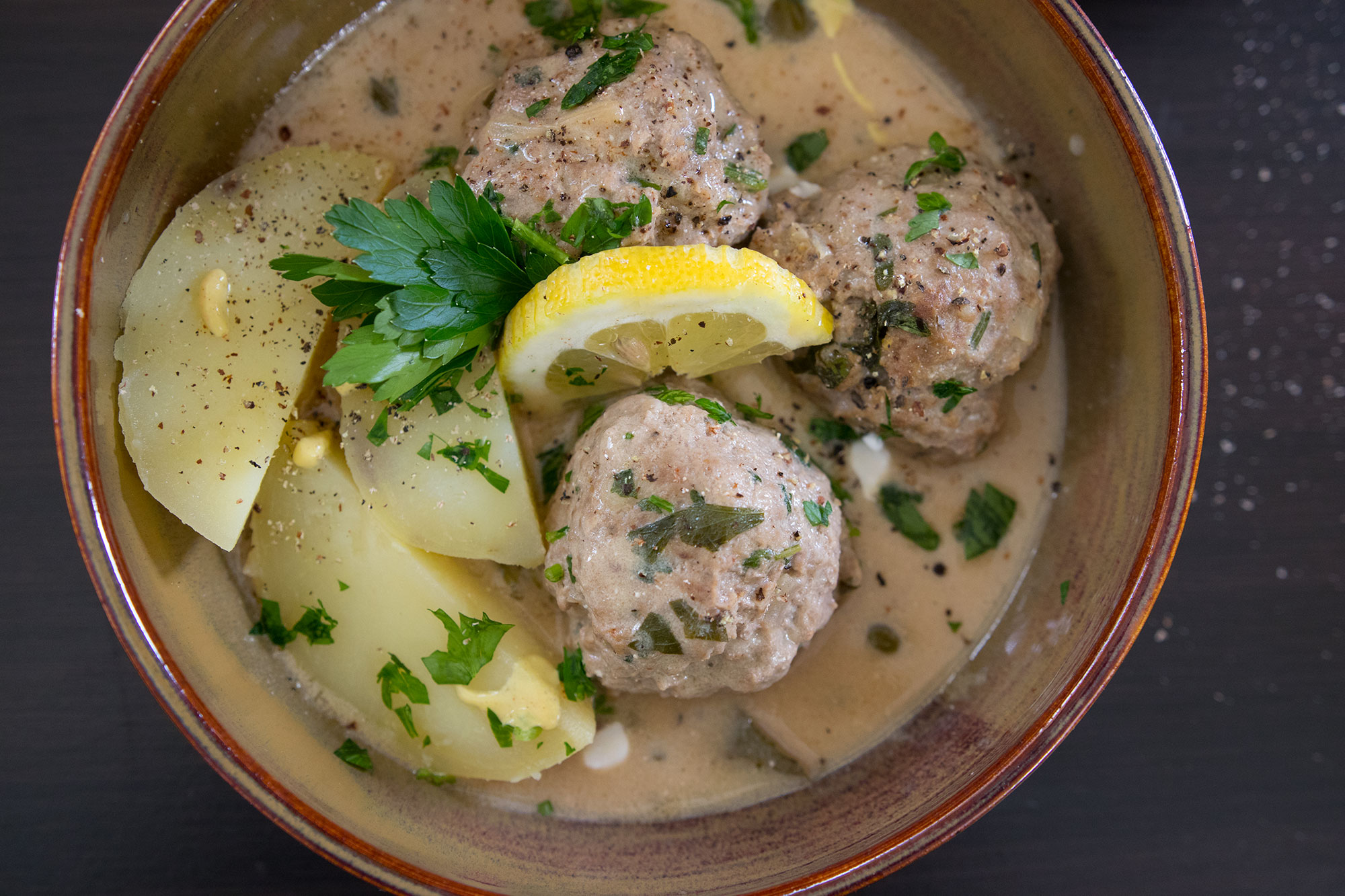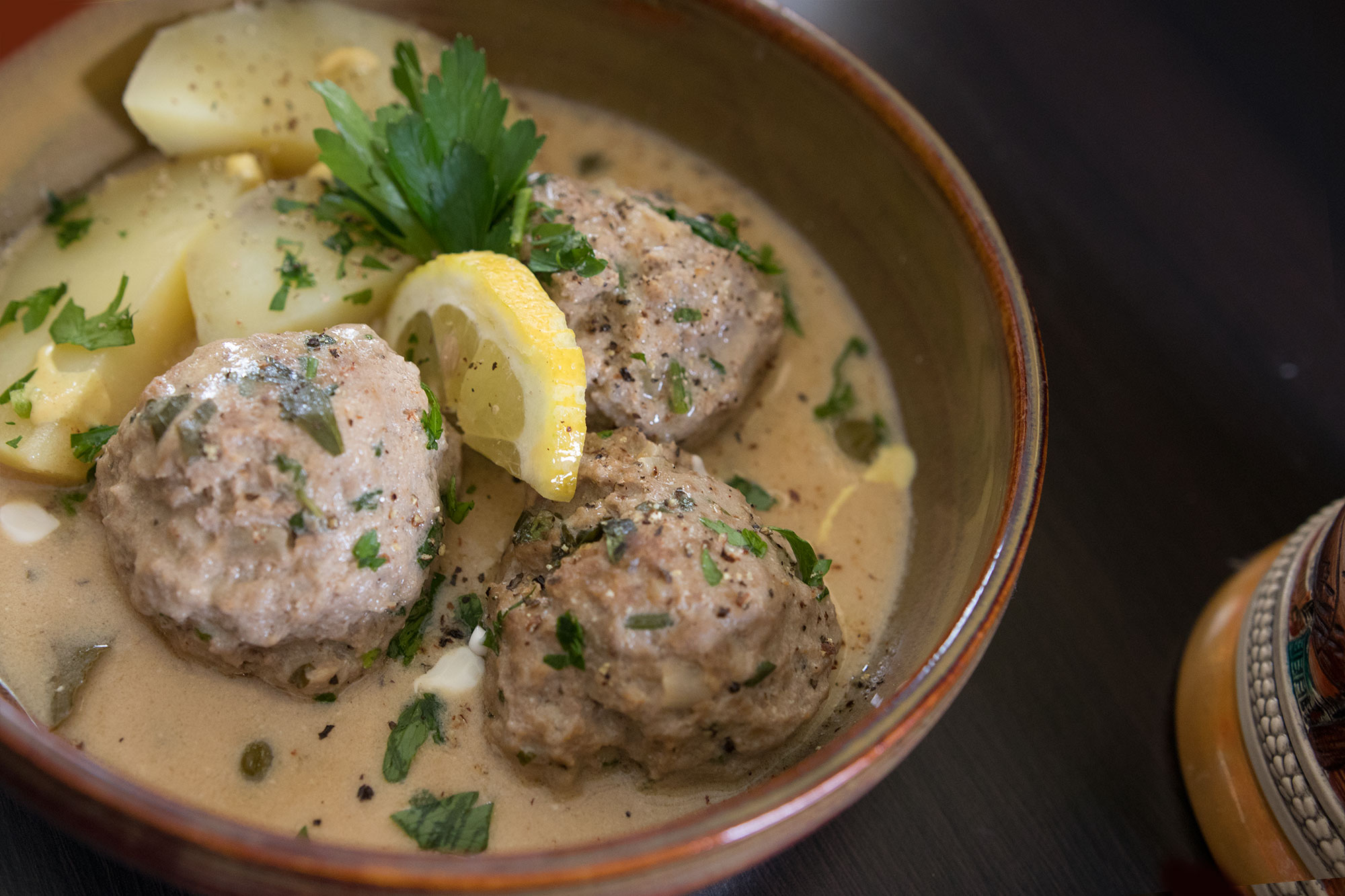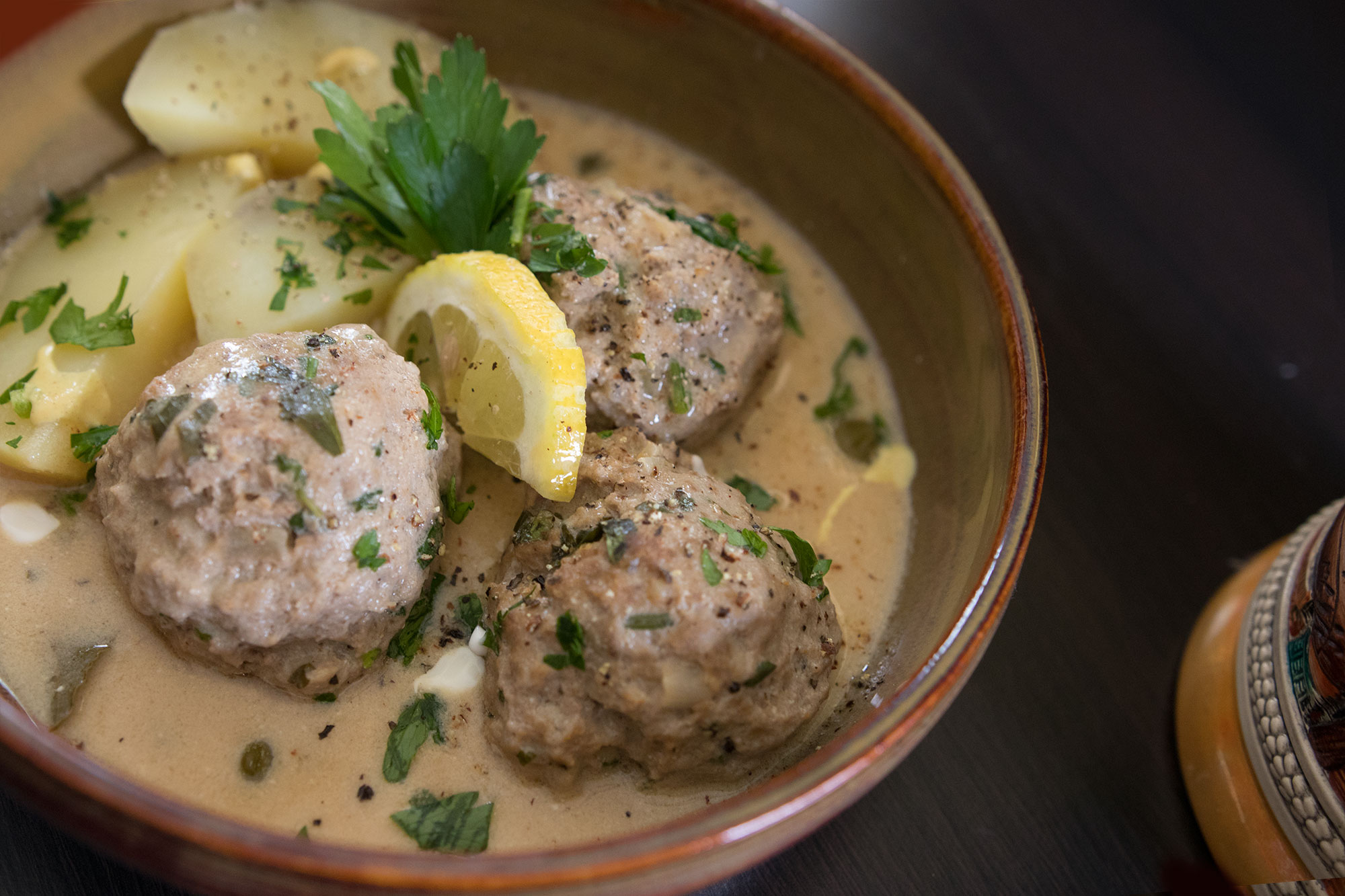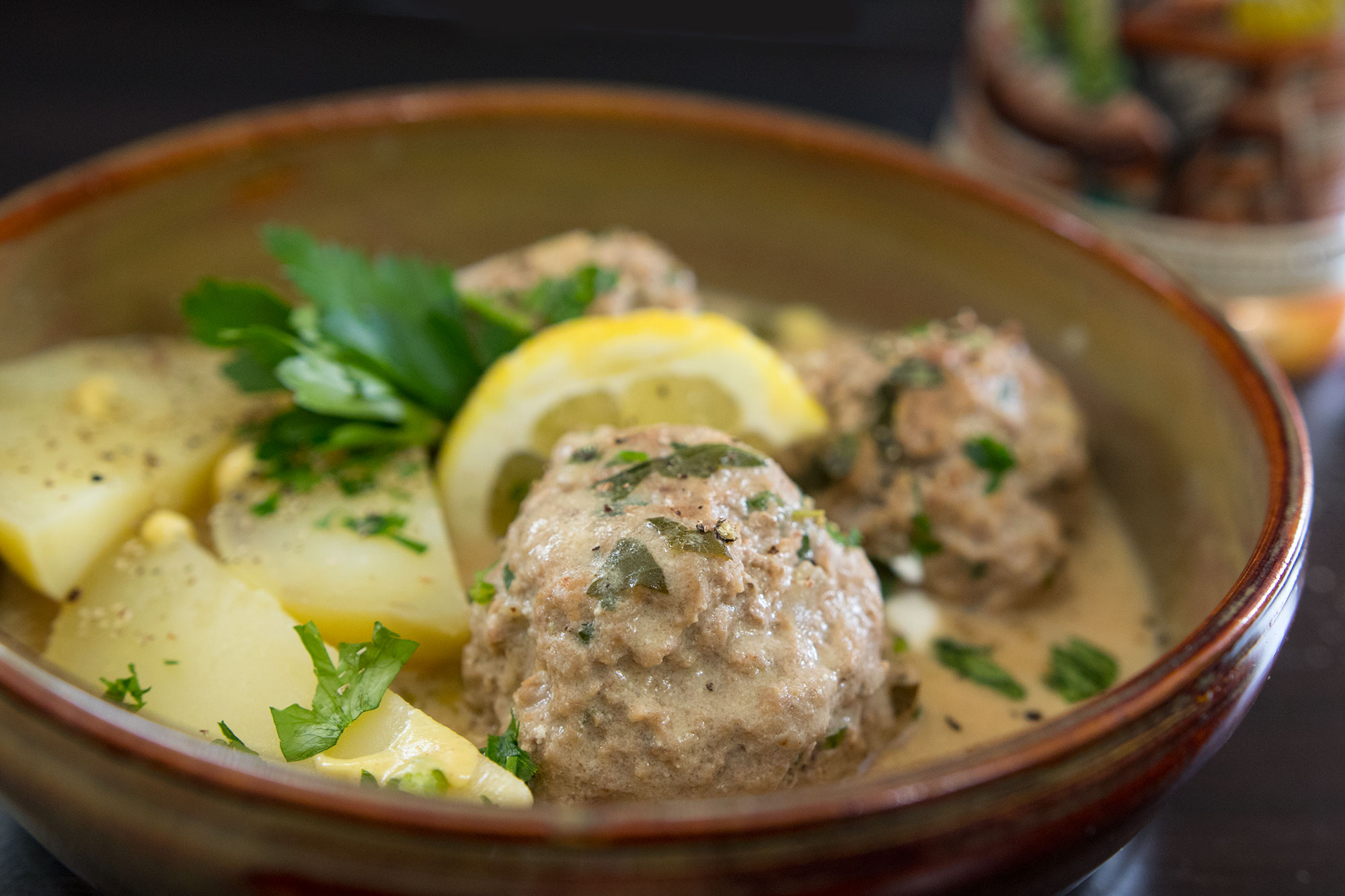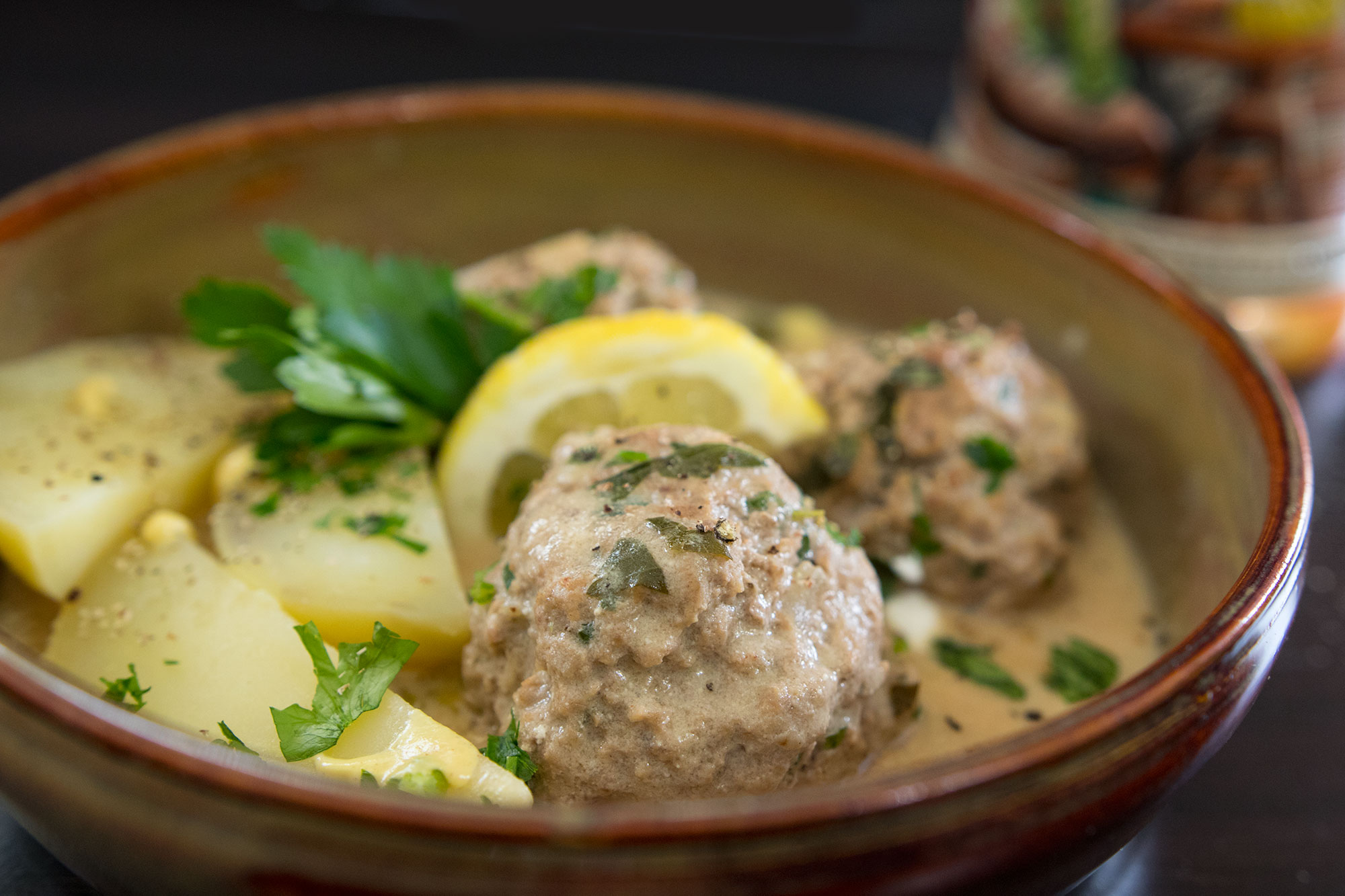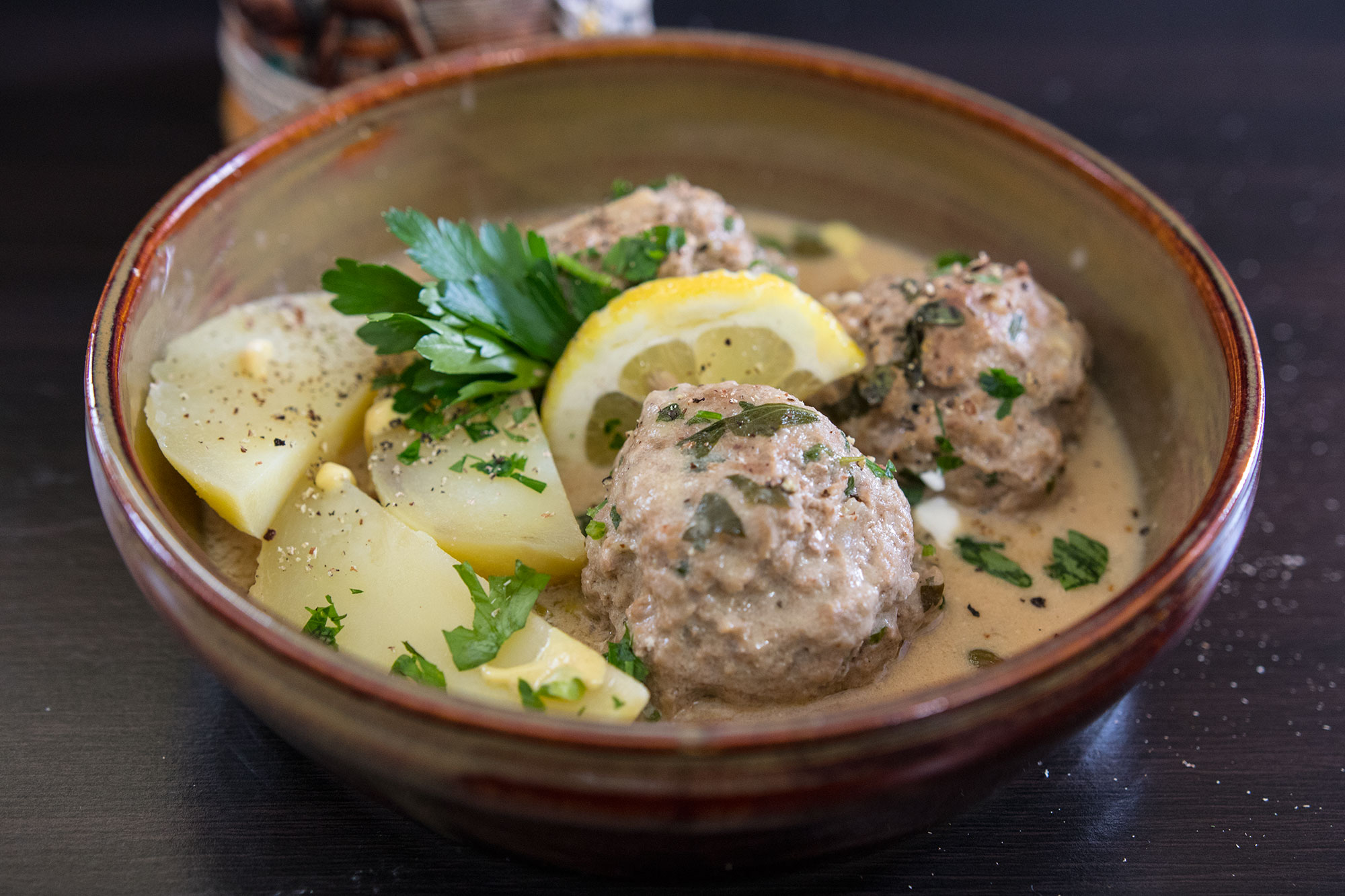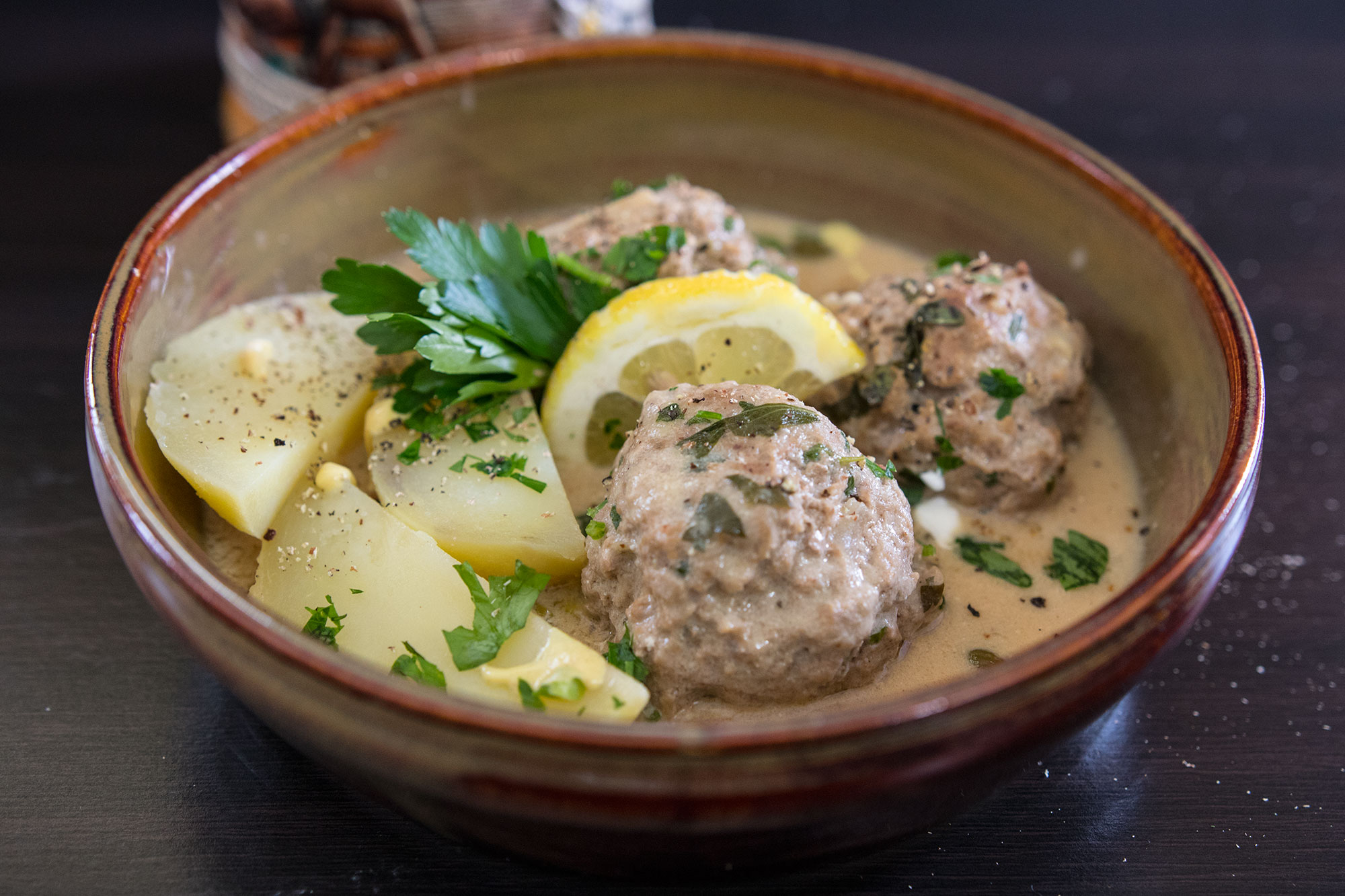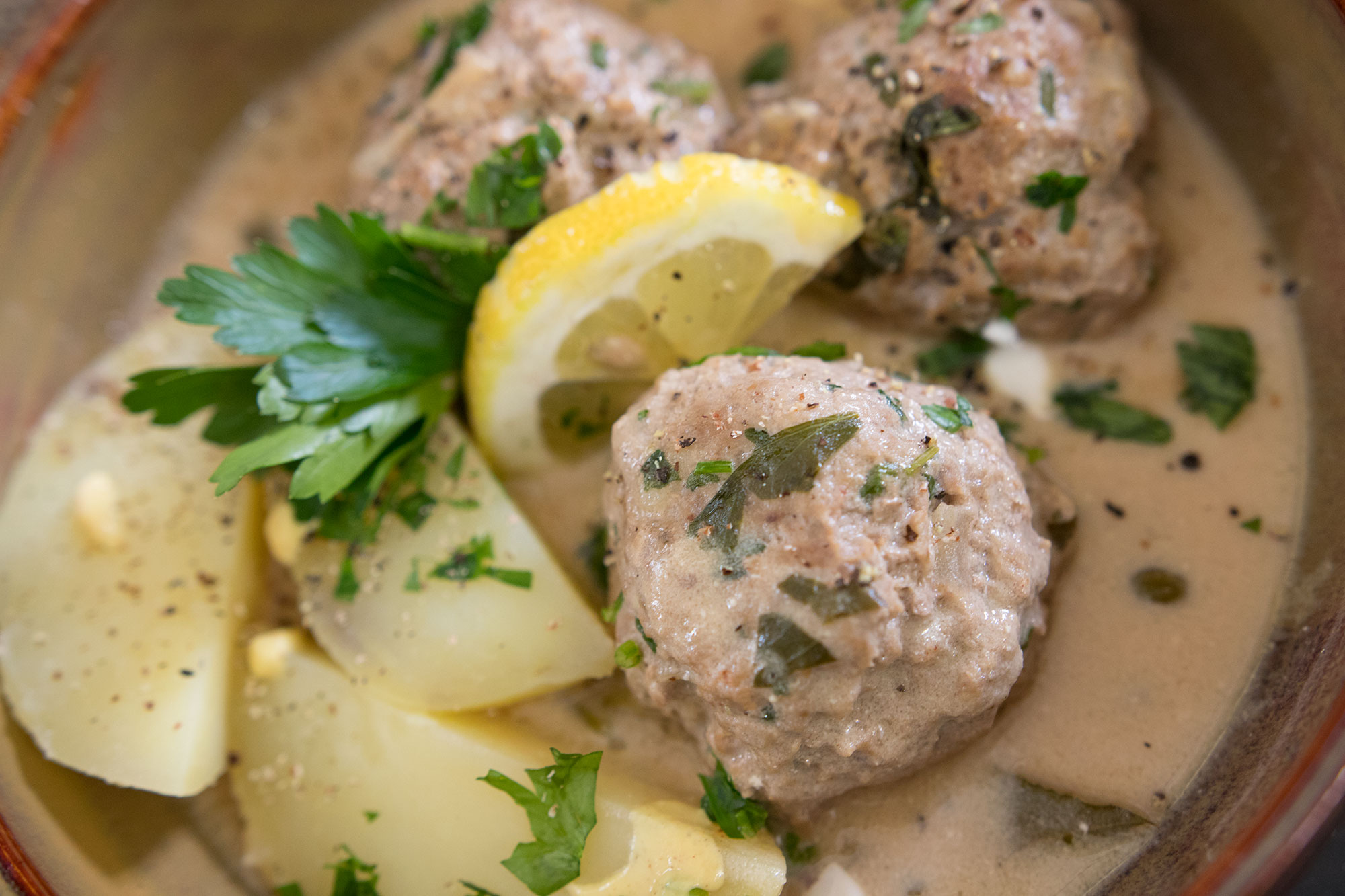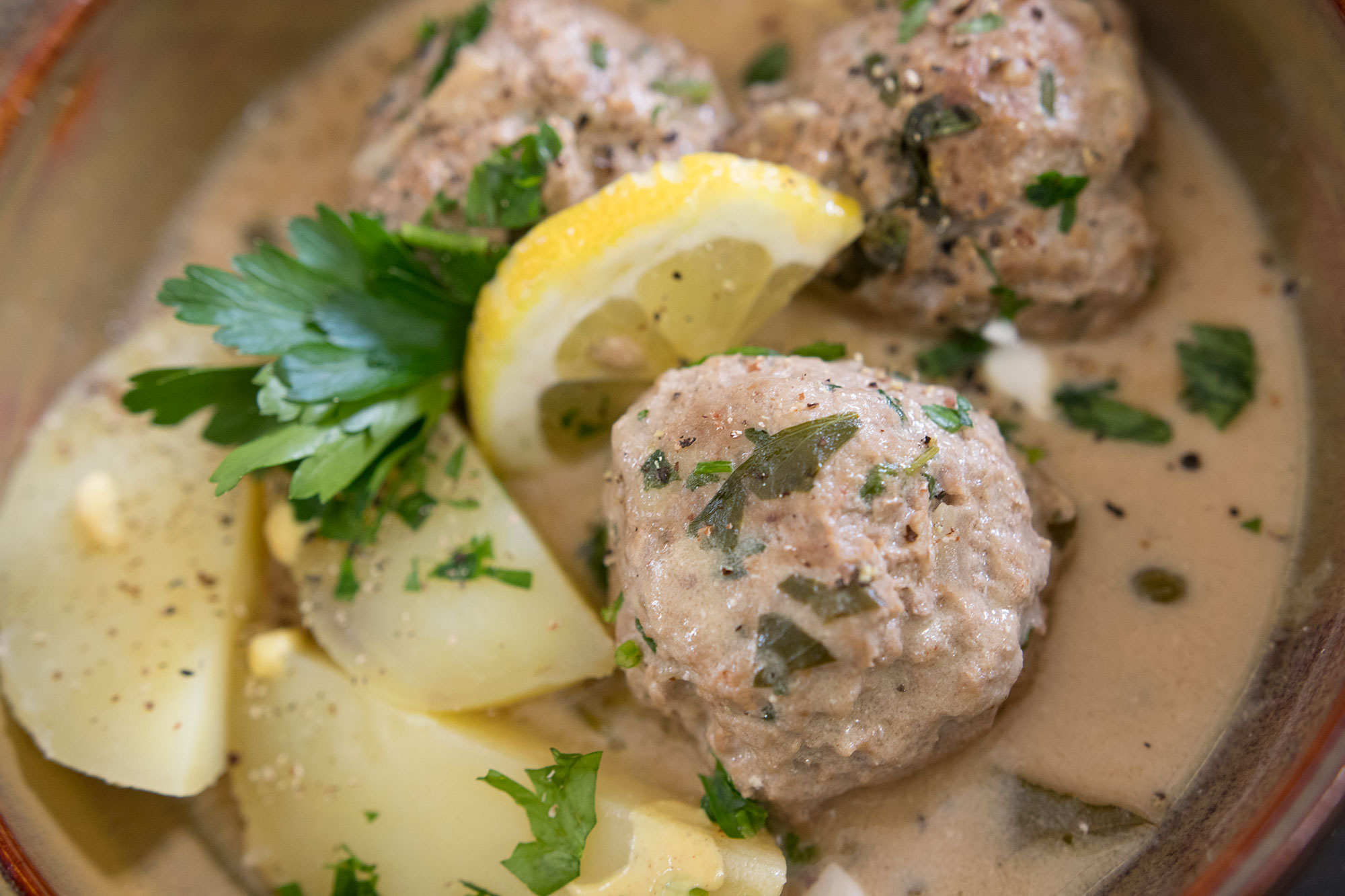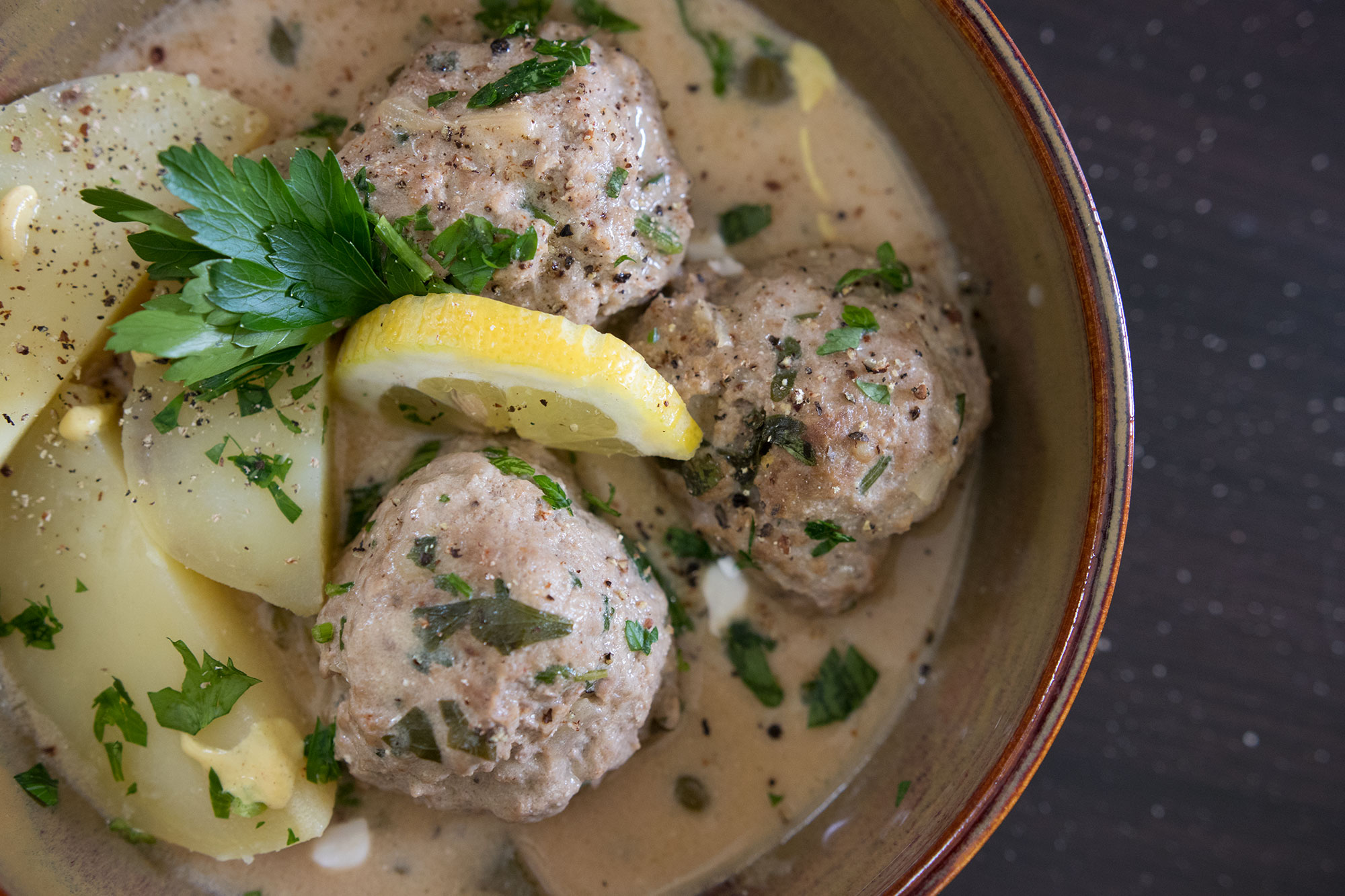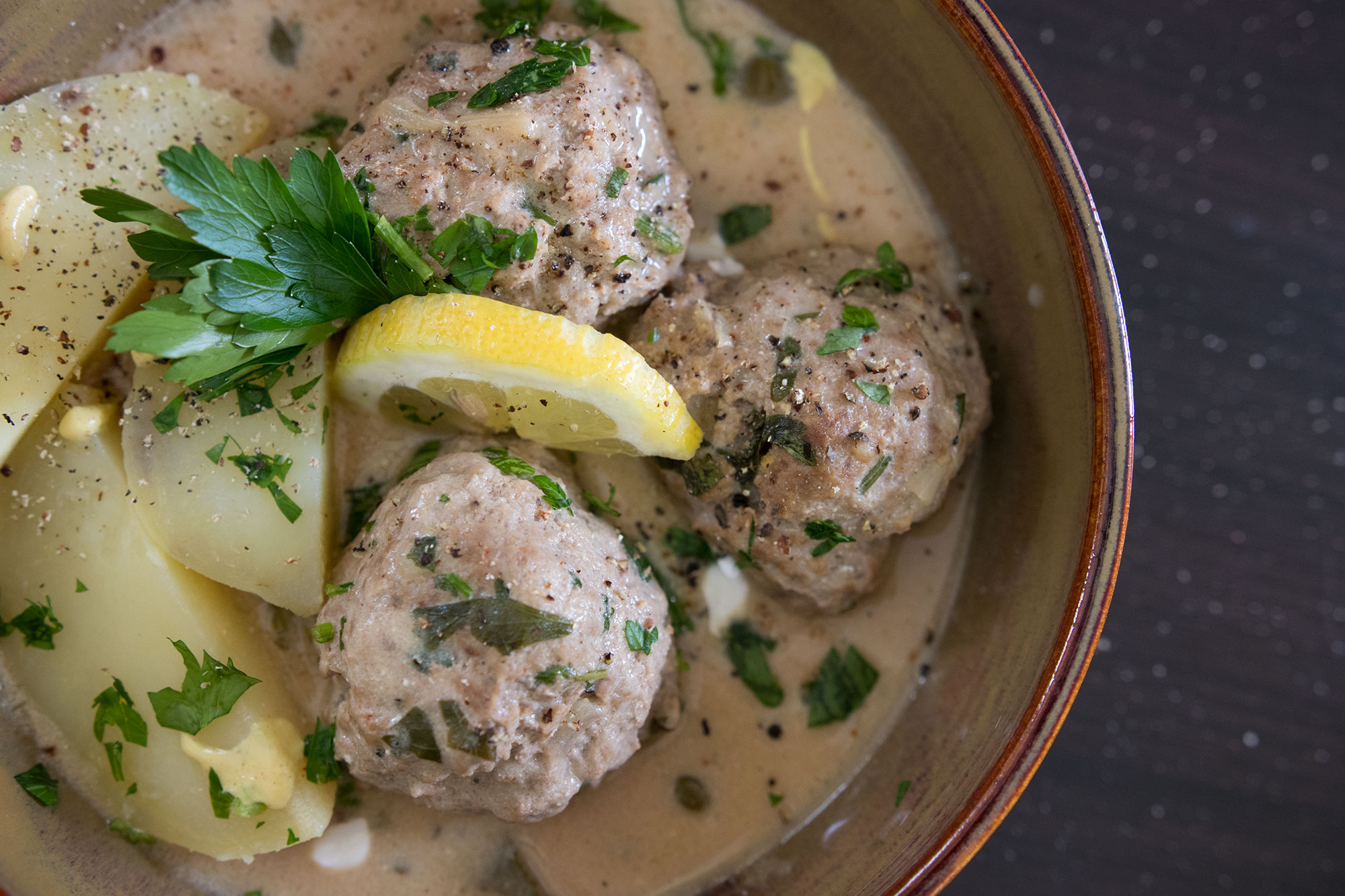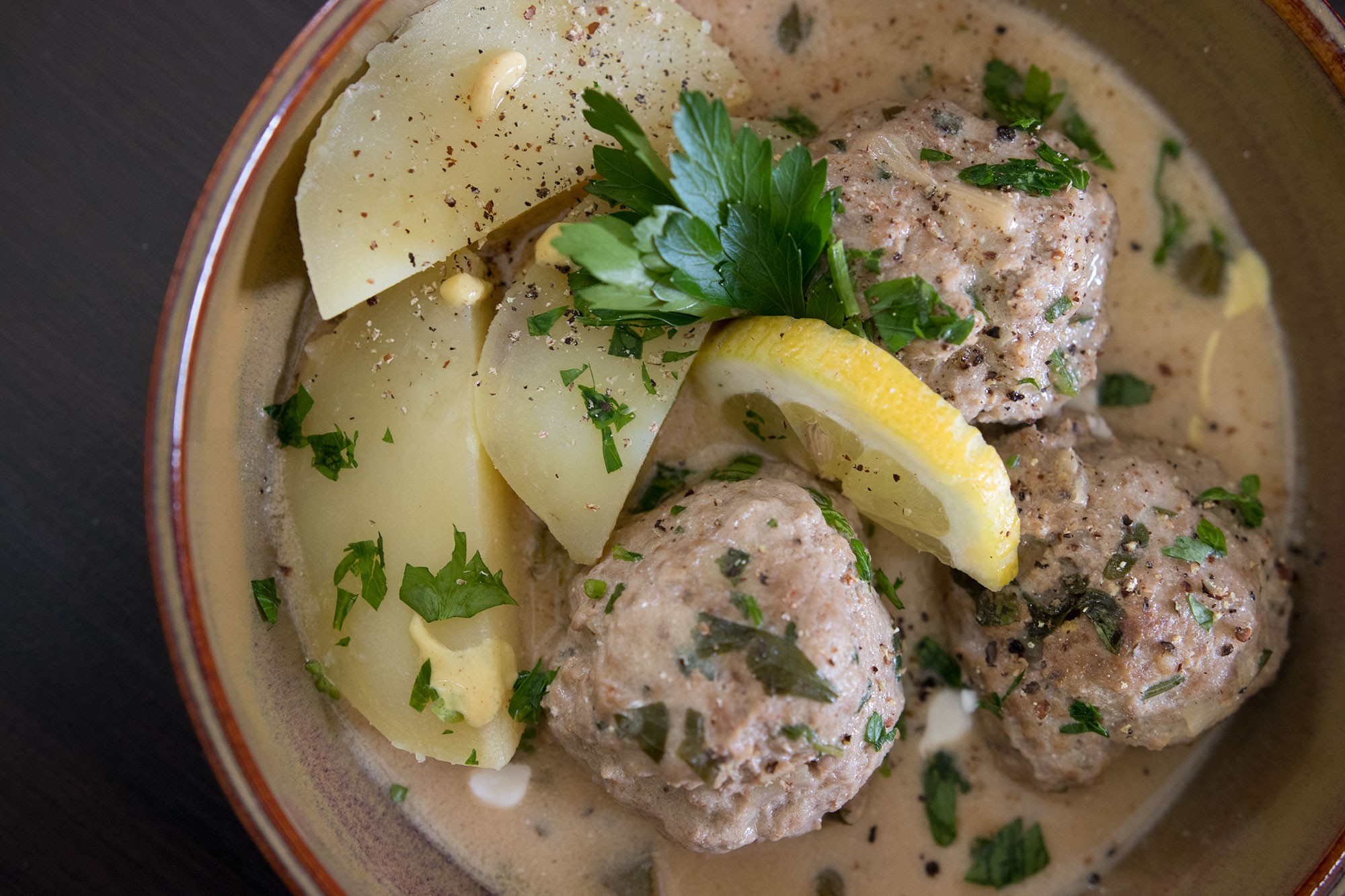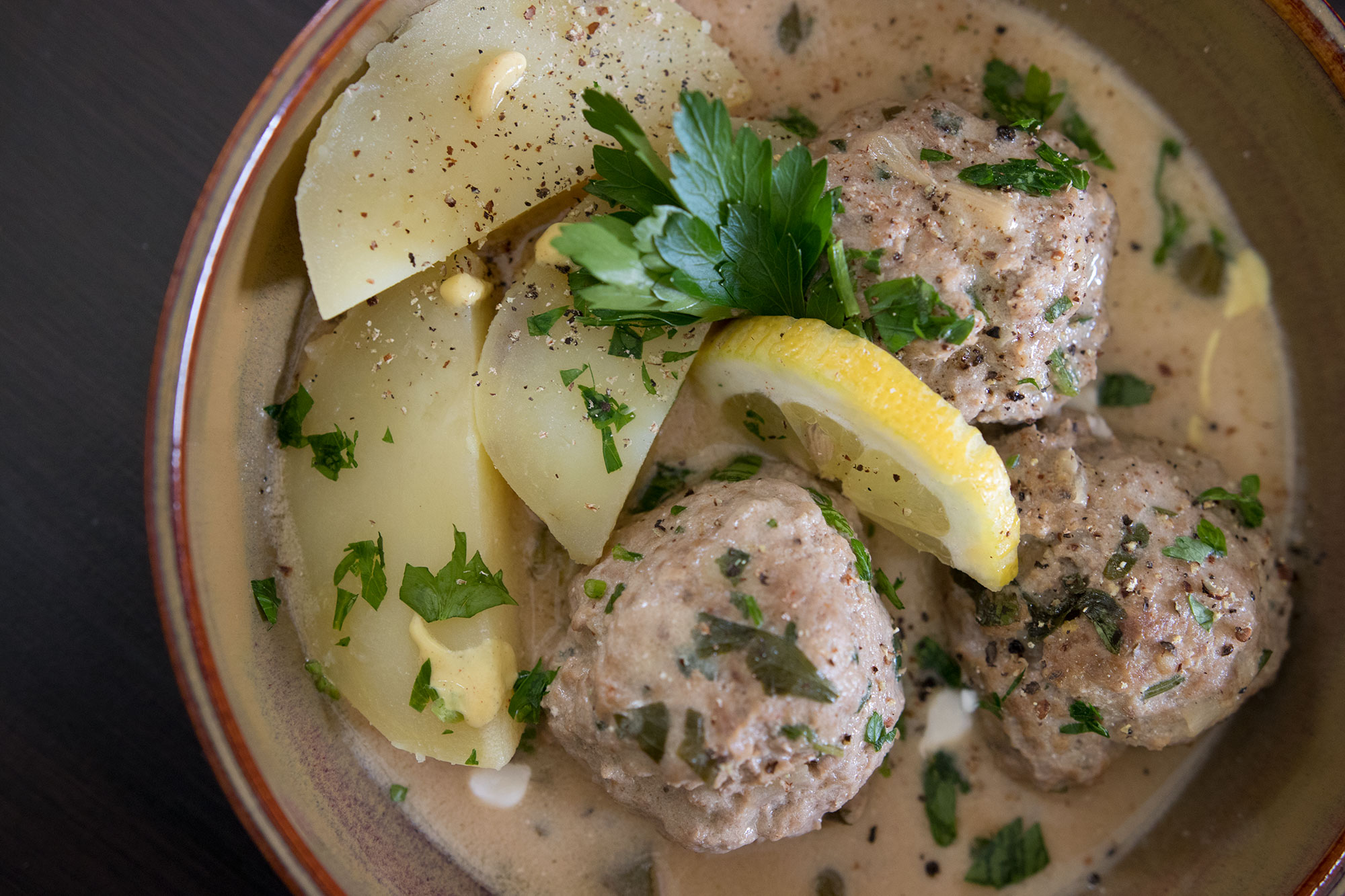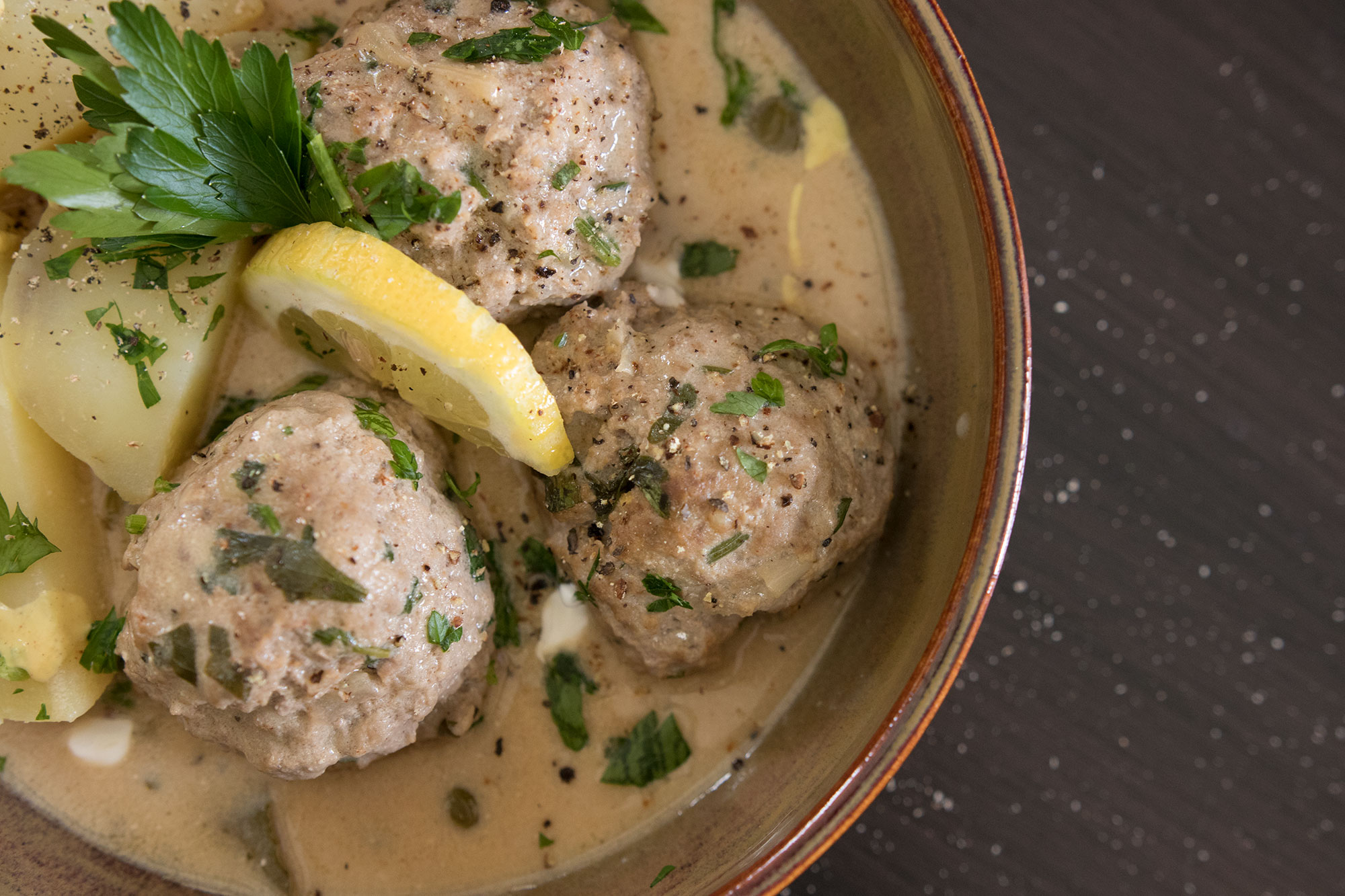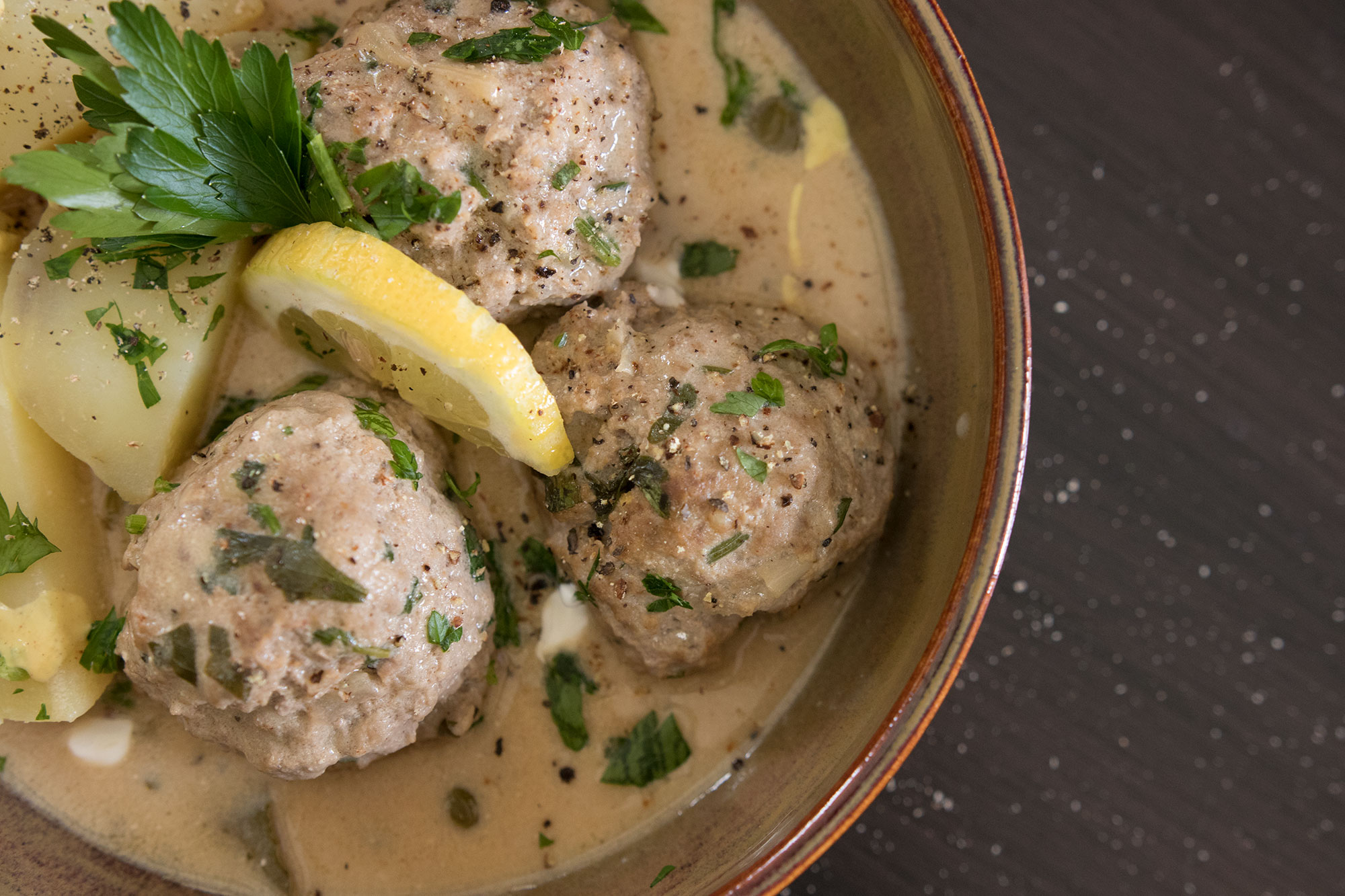 My recent trip to Germany inspires this meatball recipe. German food is simple, honest and full of flavor. Between drinking kegs of beer, they love their sausages and their meatballs.
This recipe is made with poached meatballs tossed is a delicious sour cream, mustard and caper sauce.
[youtube-subscriber nickname=kravingsblog]
Konigsberger Klopse – German Meatballs
Ingredients
1 slice bread
¼ - ½ cup of milk
2 tbsps Butter
½ a cup of diced Onion
2 lbs ground Beef
1 whole Egg
2 tsps Dijon Mustard
½ tsp grated Nutmeg
1 tsp Salt
½ tsp freshly ground Pepper
½ cup roughly chopped Parsley
1 litre Beef stock
3 Bay leaves & 6 Peppercorns
3 tbsps Butter
3 tbsps all purpose Flour
½ a cup Sour Cream
1 tbsp Lemon rind
Juice of ½ a Lemon
1 tsp Dijon Mustard
1 tsp of Capers
1 tsp of Salt and about ¼ tsp fresh cracked pepper
¼ tsp Nutmeg
¼ cup chopped Parsley
Soak one slice of bread in the milk
Squeeze out all the excess milk and leave the bread aside
In a saute pan add the Butter and allow this to melt before adding the diced Onion
Allow this to sweat till it's translucent
Remove and keep aside.
Instructions
Add the ground beef, egg, Dijon Mustard, soaked bread some Nutmeg, Salt and freshly ground Pepper
Process this
Add the roughly chopped Parsley and lightly process again
Add in the onion that we sautéed earlier and mix well to combine with the meat
Using a wet hand to prevent sticking, grab a fistful of the meat and form into a meatball
Repeat this process till you've converted all the meat mixture to meatballs
You should get 7 big meatballs
Using the same saute pan, pour Beef stock and allow this to heat up
While this slowly comes to the boil, add in the Bay leaves 6 peppercorns
Use wet hands again to smooth out these meatballs before they are dropped into this hot stock
Allow these to cook on one side and then flip them over
Remove the stock into a jug and wipe the saute pan dry if necessary
Add the butter and allow this to melt
Follow this with 3 tbsps of all purpose flour and whisk this in a little bit at a time, making a roux
Now add the stock in slowly and keep whisking till it's all combined
Once it comes to the boil, add the sour cream a little at a time and blend till smooth
Allow the sauce to boil so it can thicken
Add 1 tbsp of Lemon rind & the Lemon juice
Add the Dijon Mustard and Capers
Add Salt & Pepper
Add more Nutmeg and chopped Parsley
Carefully add the meatballs to the sauce
Gently fold the sauce over the meatballs
Here's a tip before you dunk your meatballs in, if you think your sauce is too runny, just add some flour paste to thicken it and if it's too thick, water it down with the leftover milk from the bread soaked earlier.
Serve this with boiled Potato wedges
https://kravingsfoodadventures.com/konigsberger-klopse-german-meatballs/