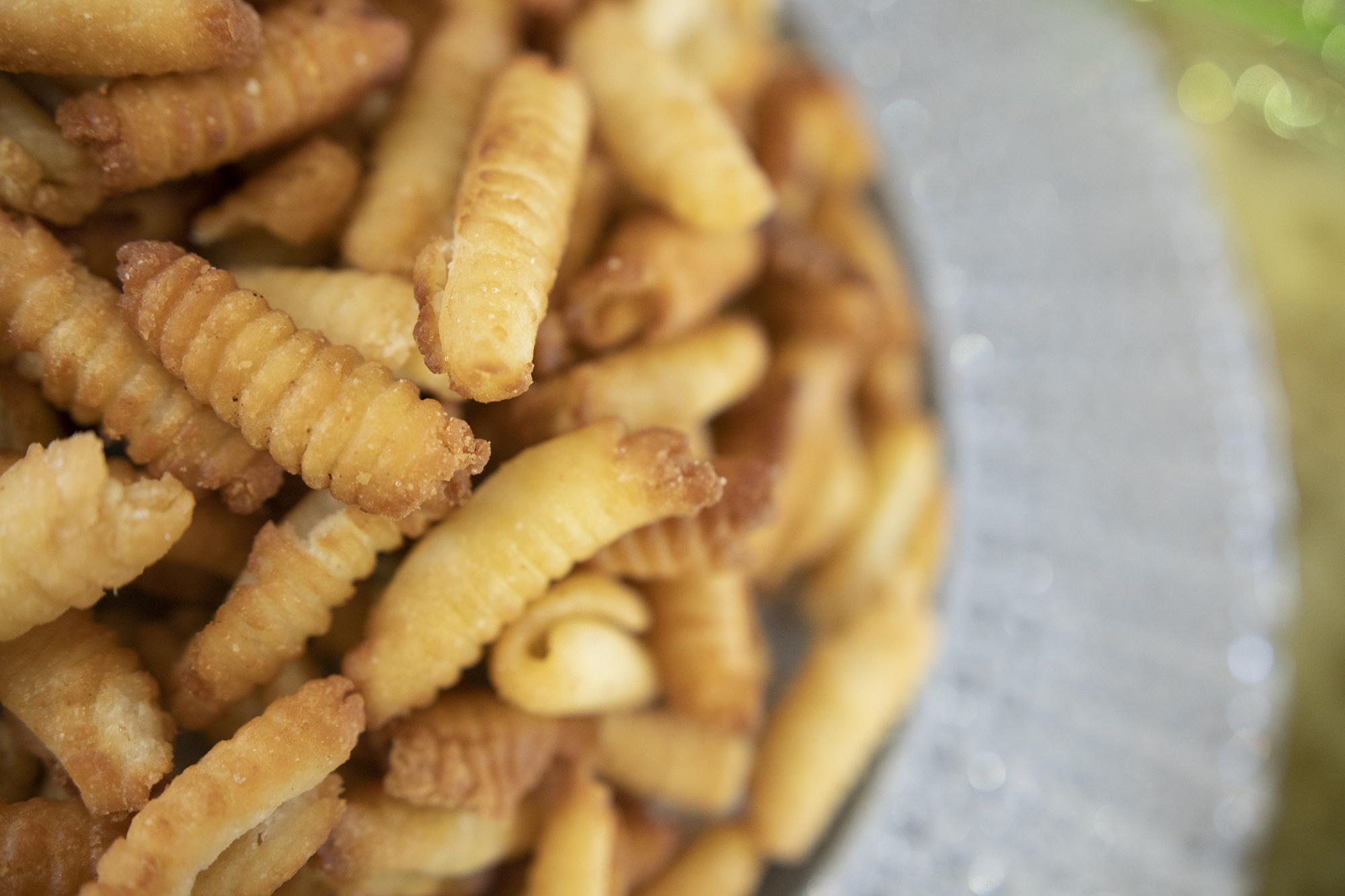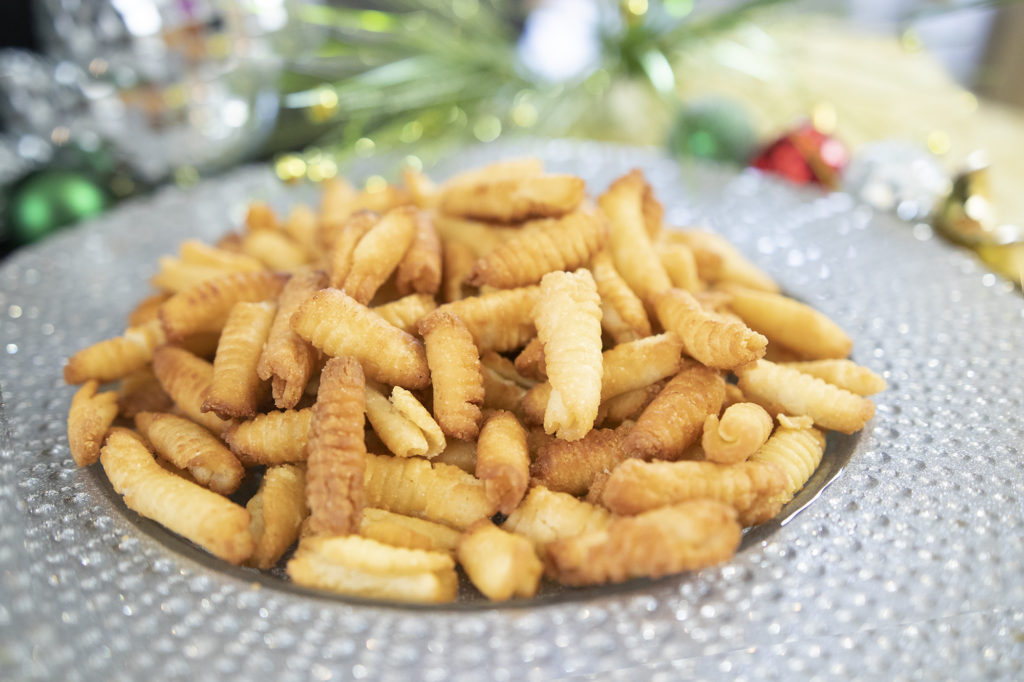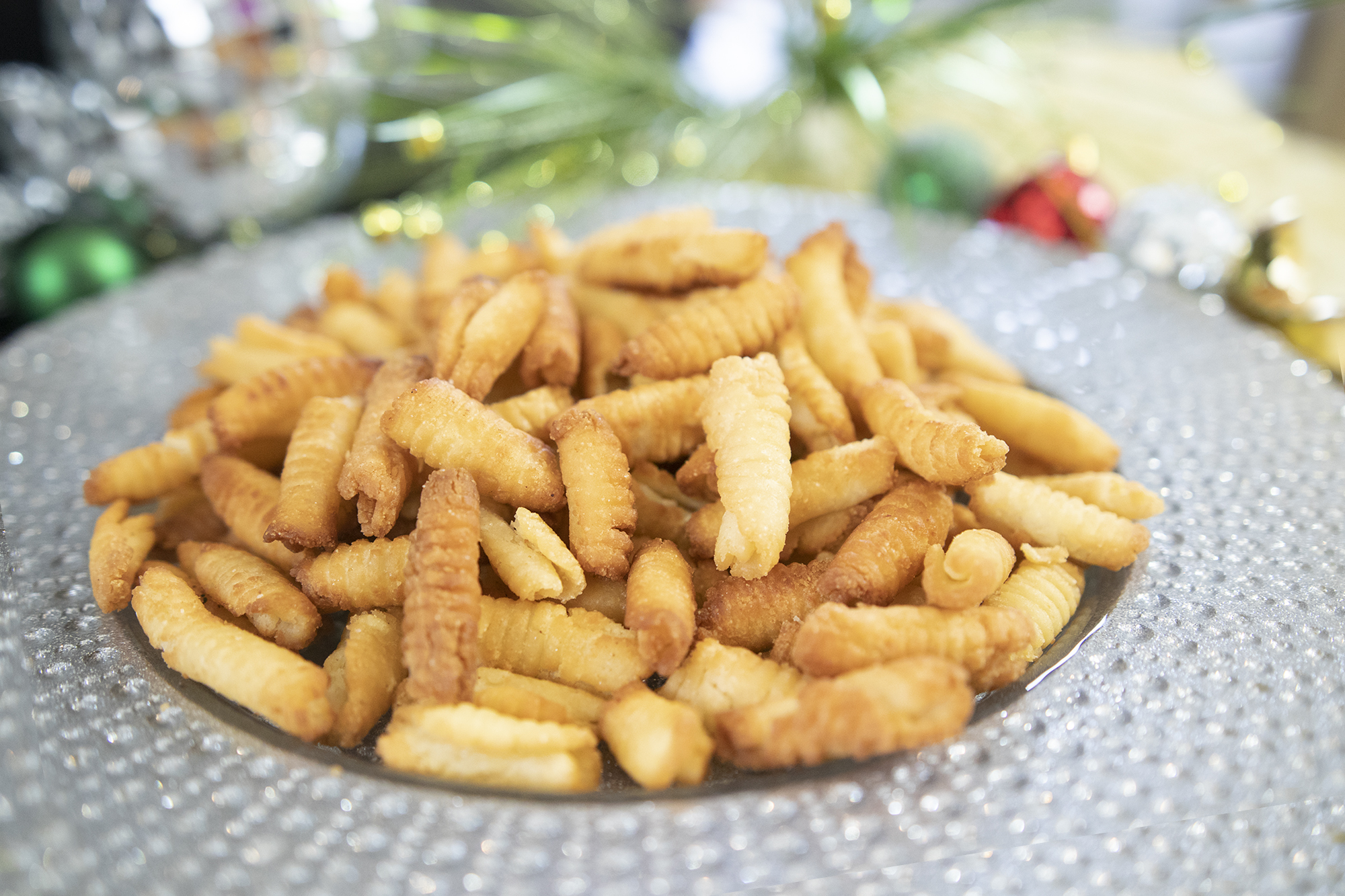 KulKuls are a traditional fried cookie made by Christians in India. I have kept close to my heart for well over 20 years. In sharing this recipe, I'm paying homage to my aunt Celie who passed away a few weeks ago, way too young. She was one of the most loving and generous people and an amazing cook. Today I'm left behind with her memories and also some hand written recipes. This one is a gem – I've been making it for my family at Christmas every year. It's not officially Christmas until the Kul Kuls are ready. If you love this recipe and I know you will, please take a moment to pray for my aunt in heaven and the people that love her who are left behind.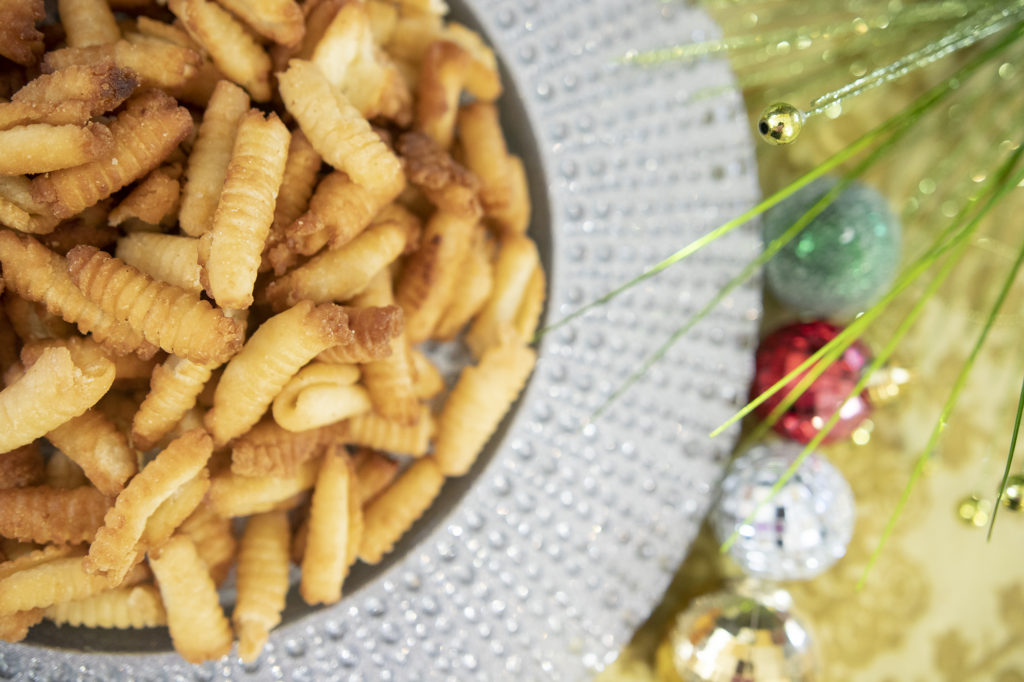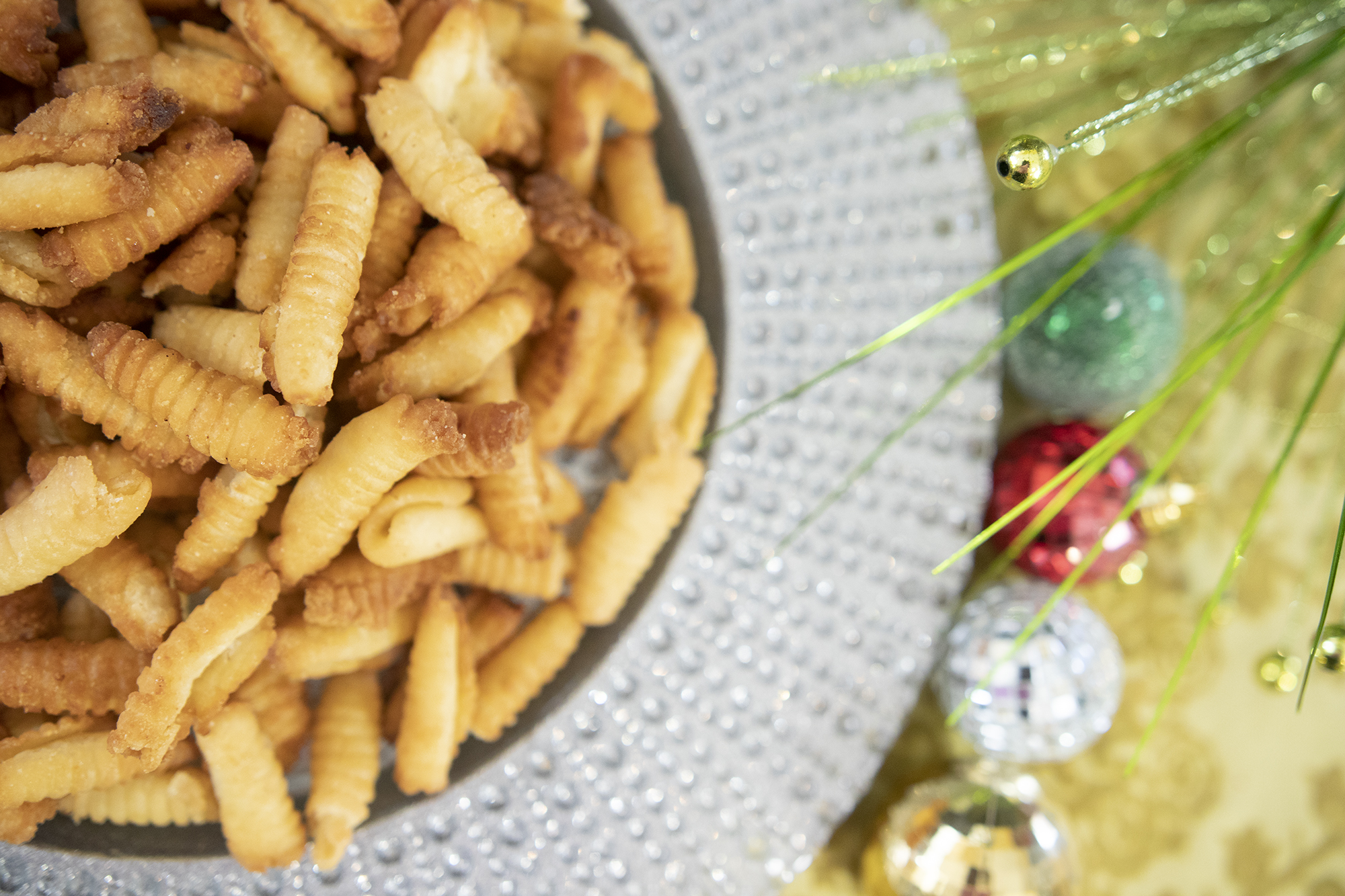 The history of KulKuls is vague, yet this delight is made by Goan, Mangalorean and East Indian Christians. Like any recipe, the ingredients vary. Some people use a little Semolina in their KulKuls and others like to encrust theirs in a sugared exterior. I like to think that the recipe that my aunt passed on to me is so unique that this will be your Christmas favorite, it certainly is my families fave.
Not shown in this recipe, but if you roll the flattened discs in some semolina, it will make for a crunchier cookie!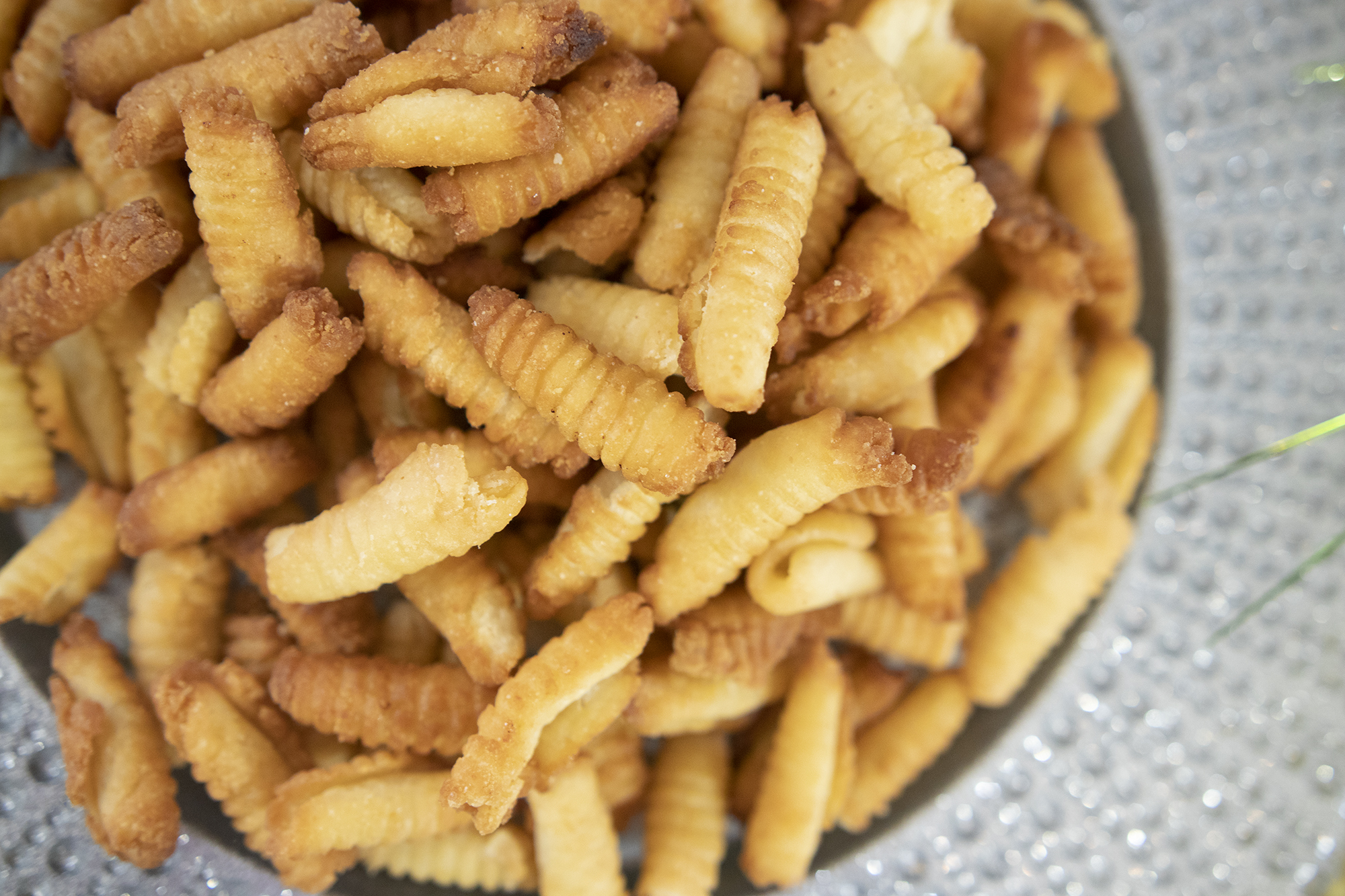 Kul Kuls
Ingredients
700

gms/1 lb 15 oz all purpose Flour

2

Egg yolks

1 3/4

cup

sugar

1

cup

Milk

Pinch

of salt

175

ml

melted Ghee
Instructions
Beat together the egg yolks, sugar and milk

Add a pinch of salt and the flour a tbsp at a time

Once the mixture starts to get firmer, switch to a dough hook

Add all the flour and then slowly drip in the melted ghee

Cover the dough in cling wrap and refrigerate till firm

Flatten and roll each one on a comb and seal

Deep fry in hot oil till golden brown