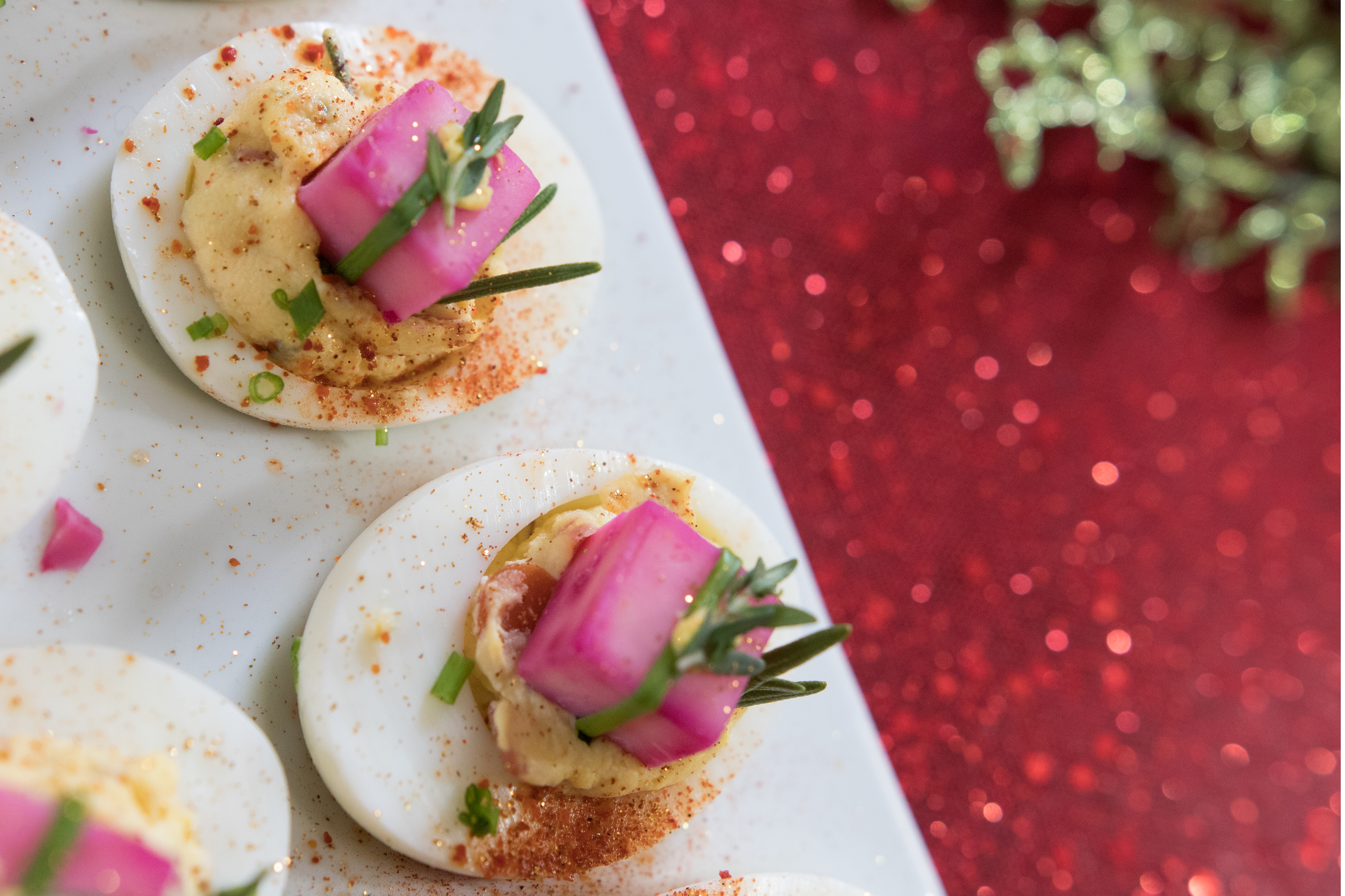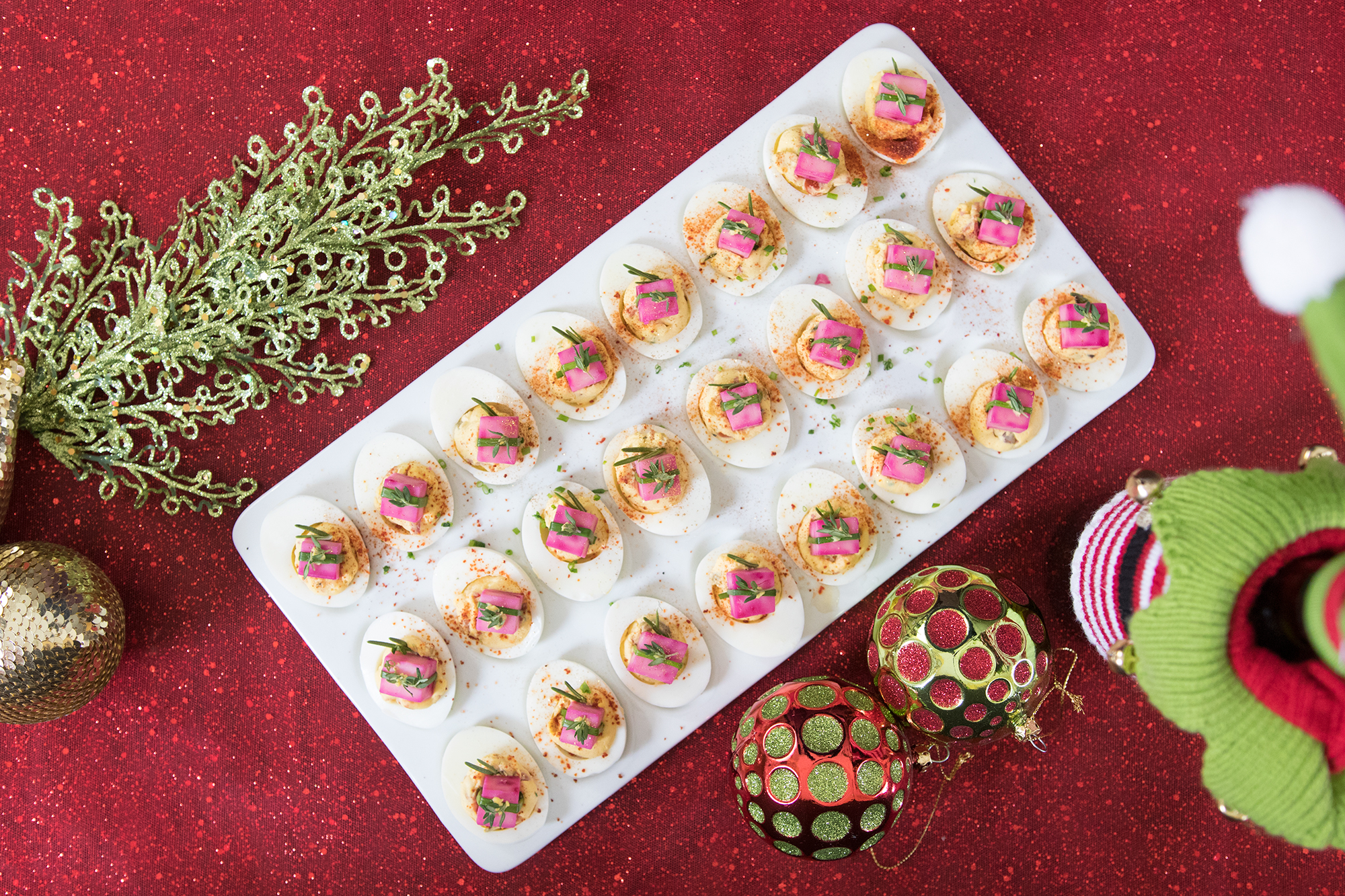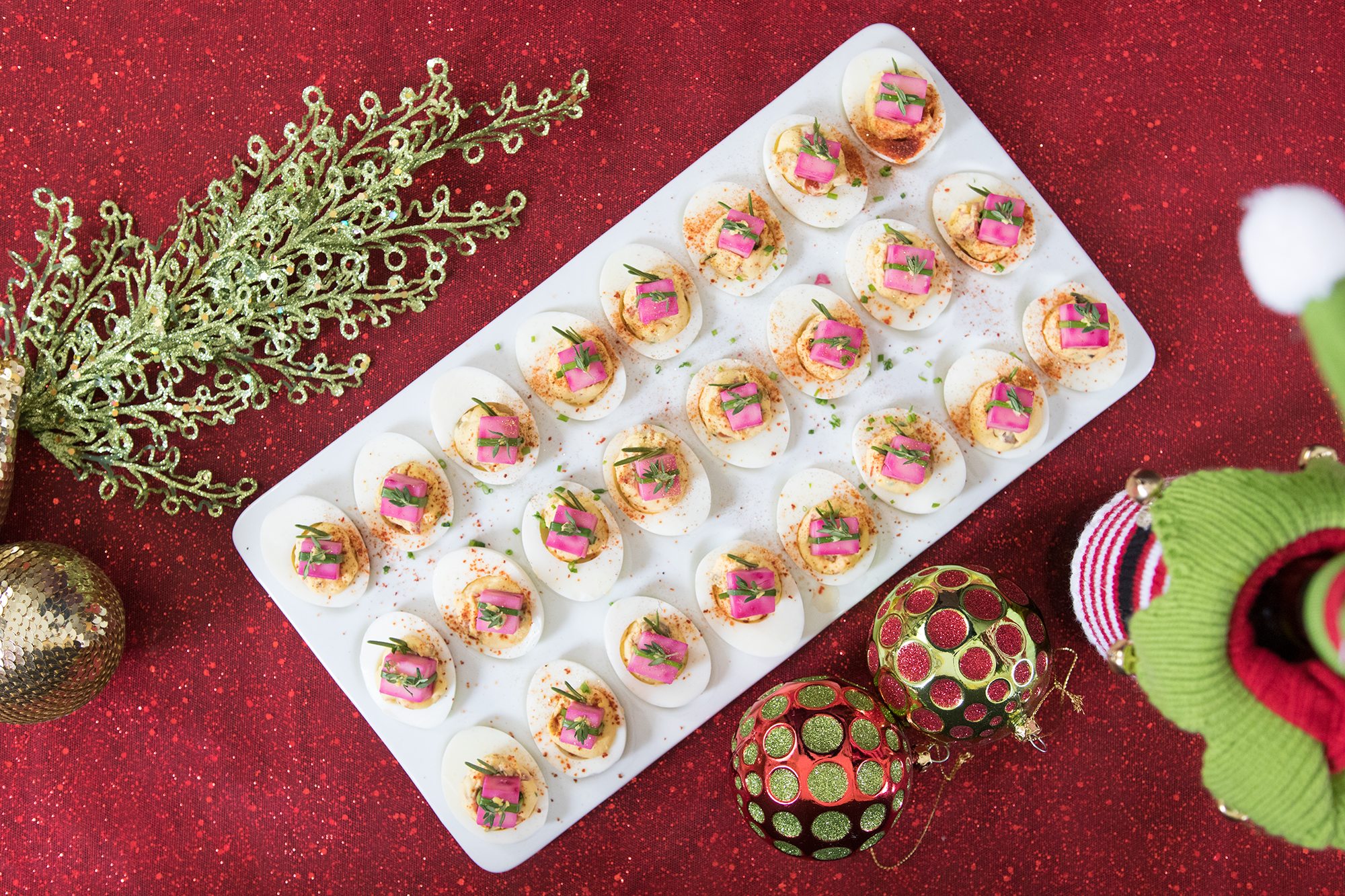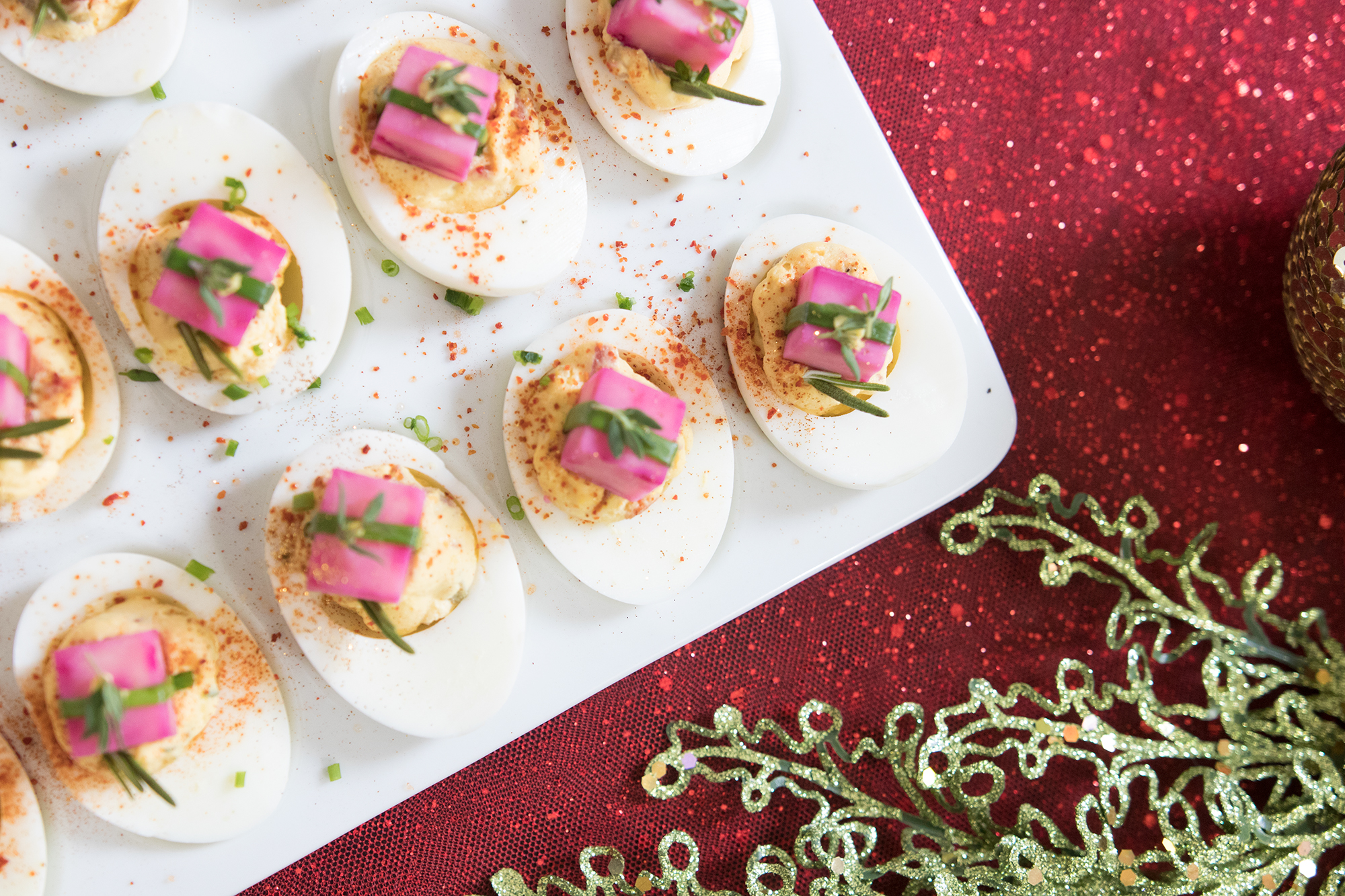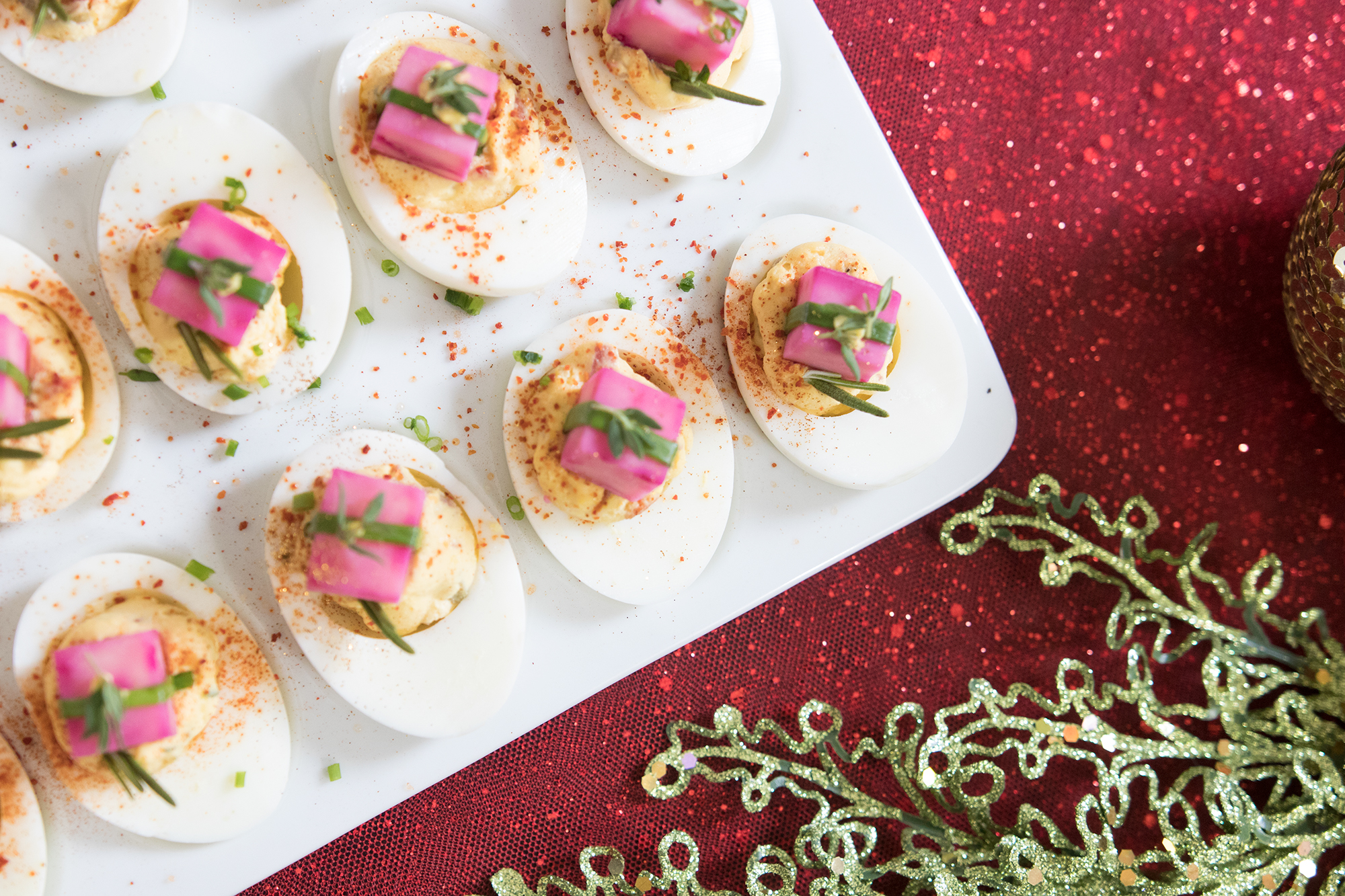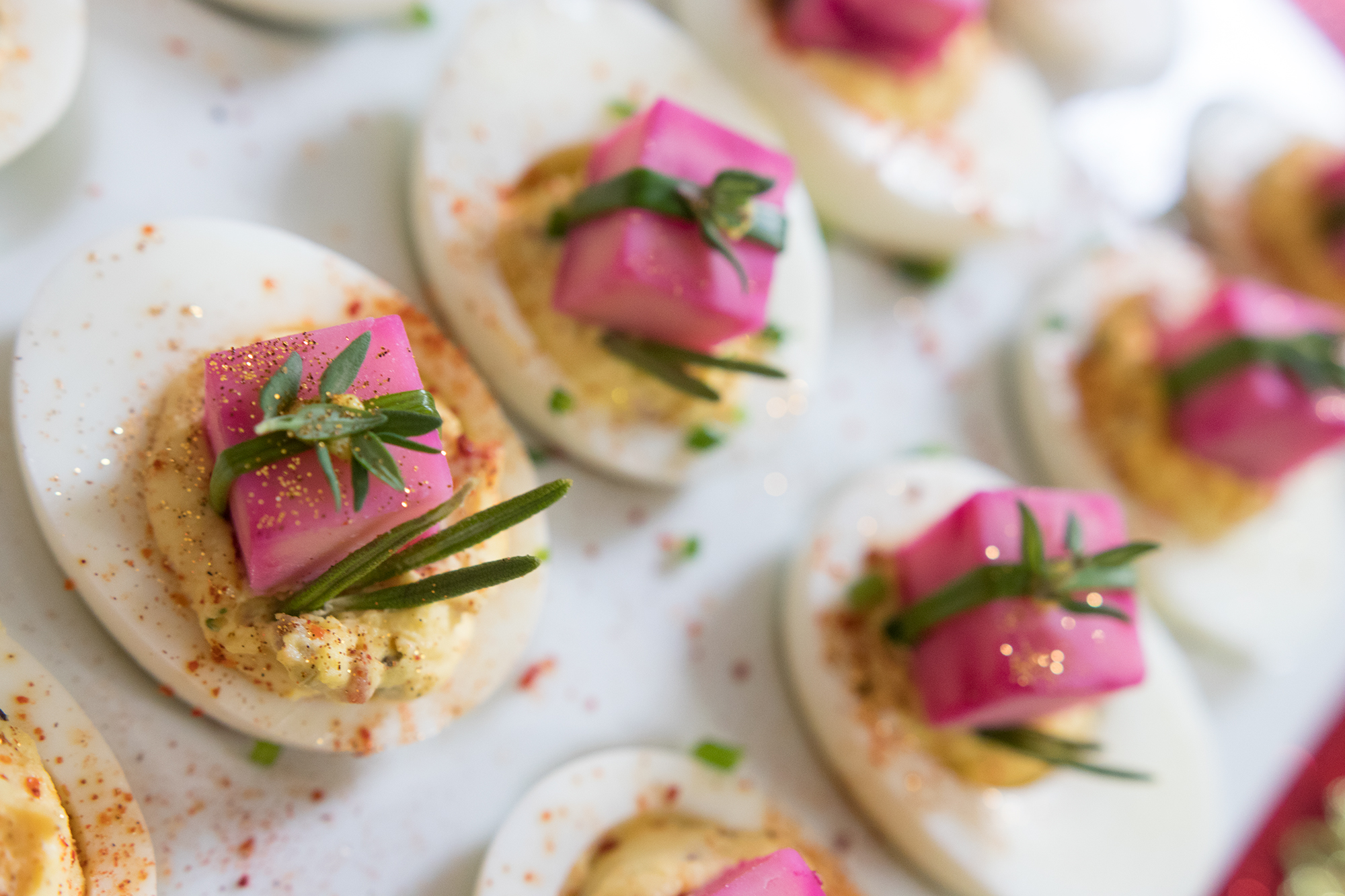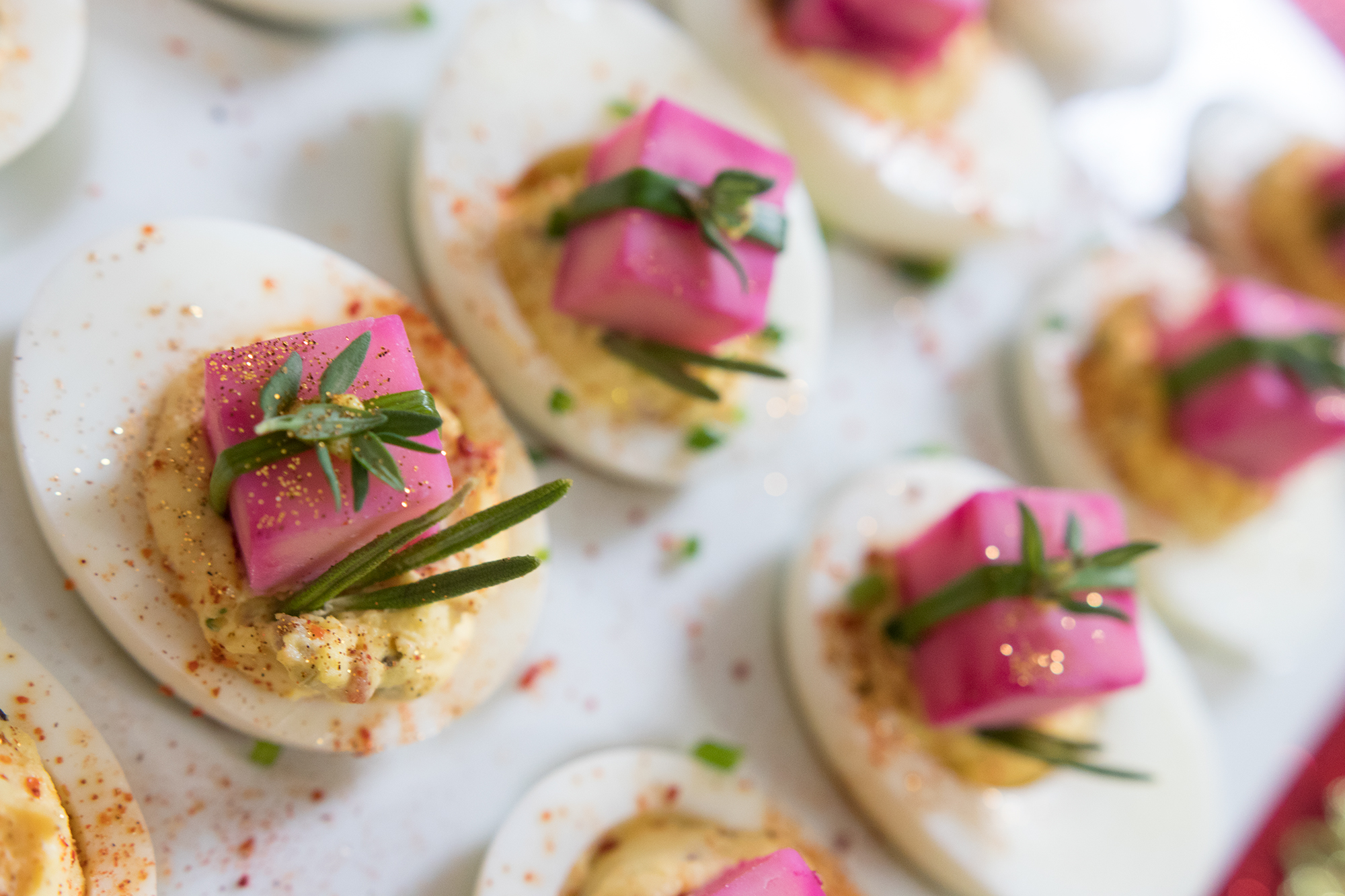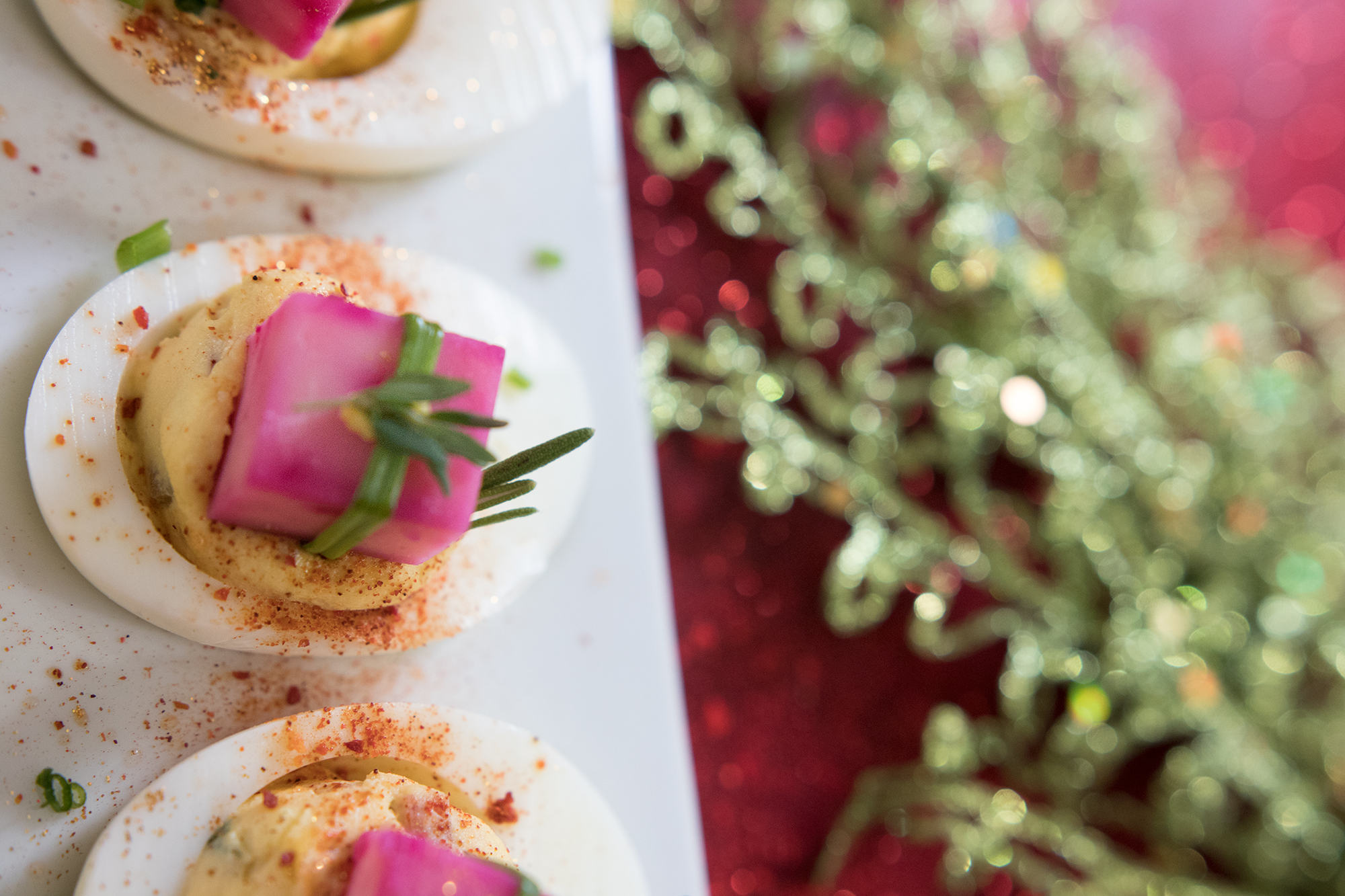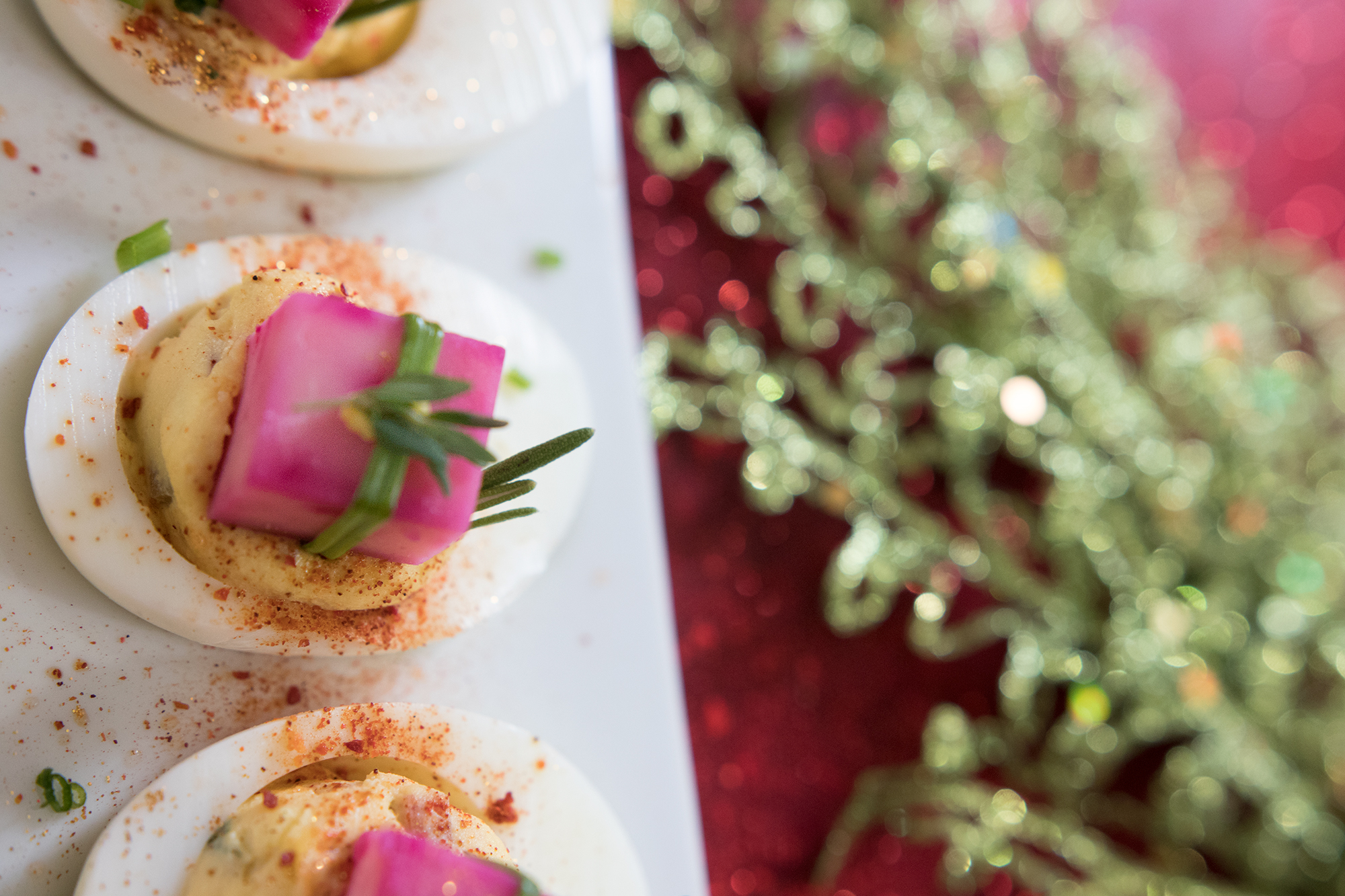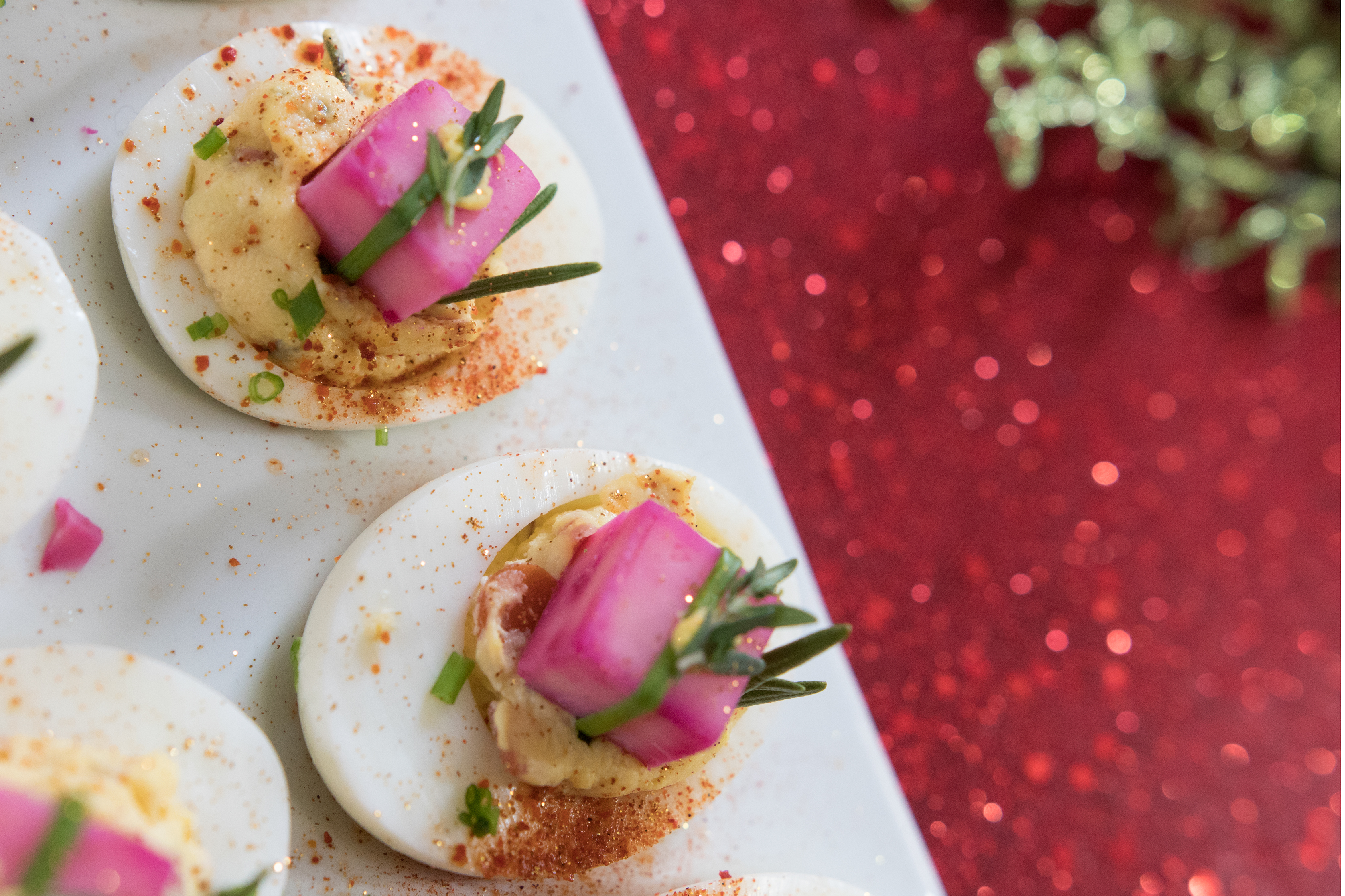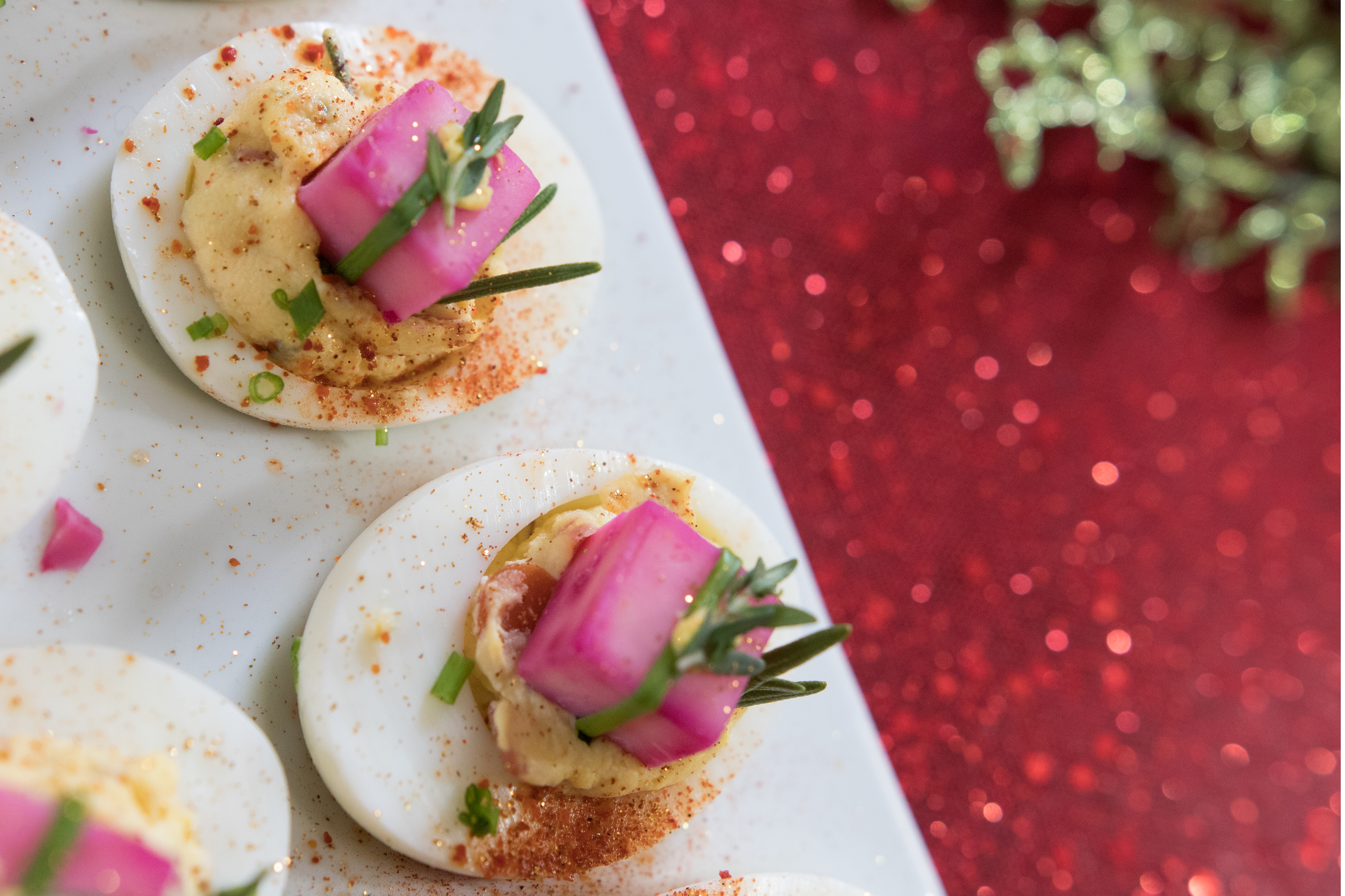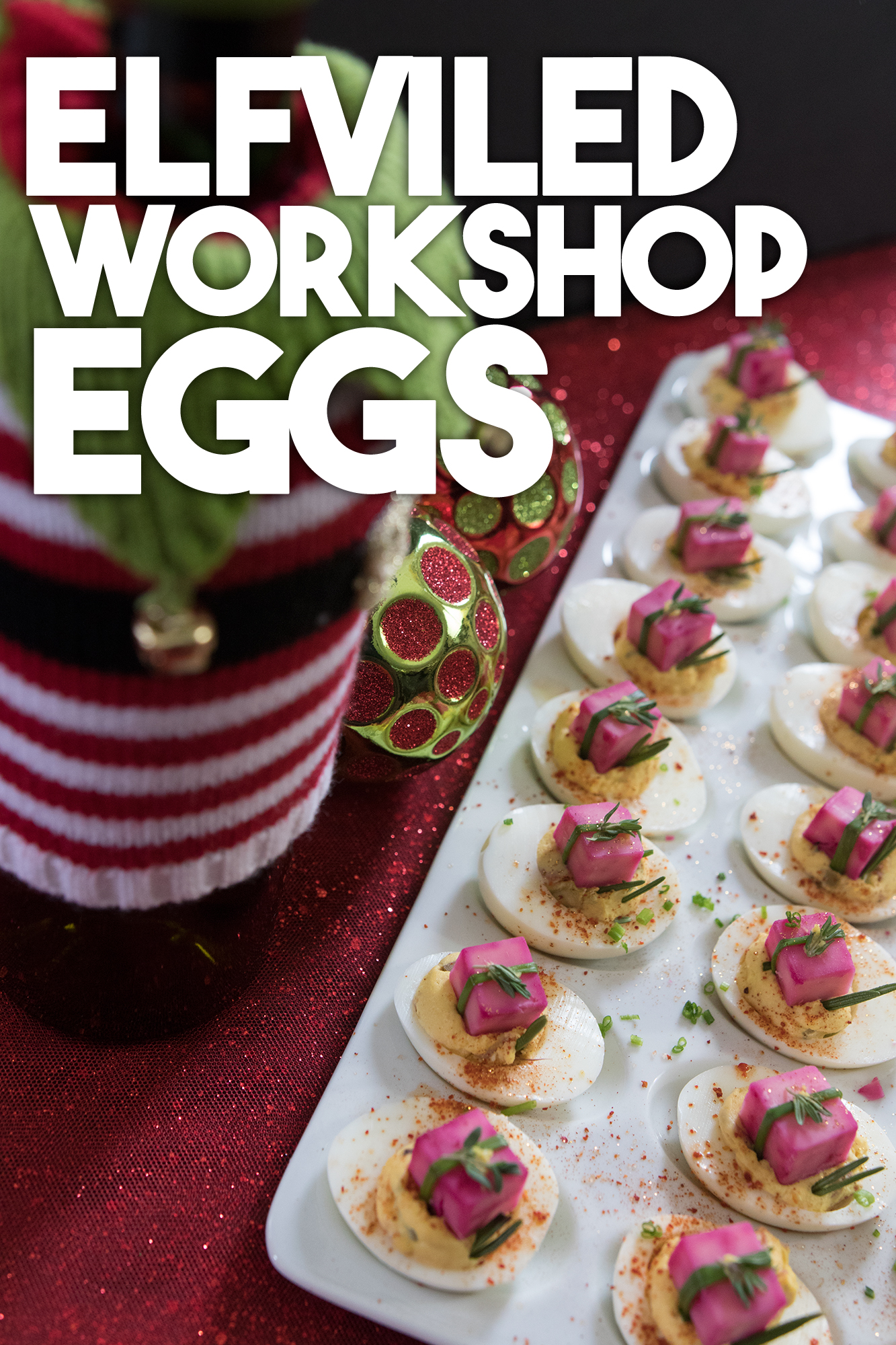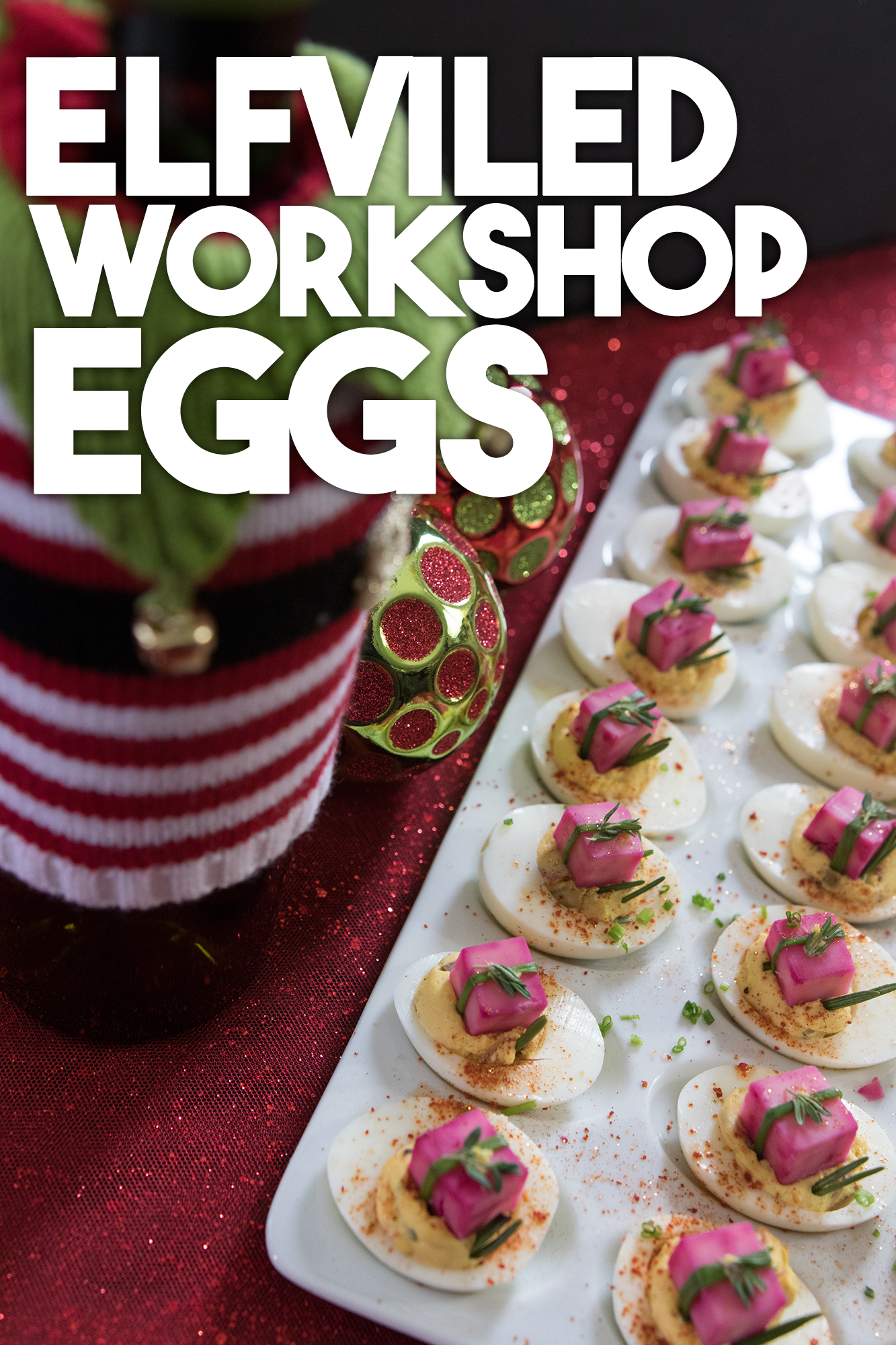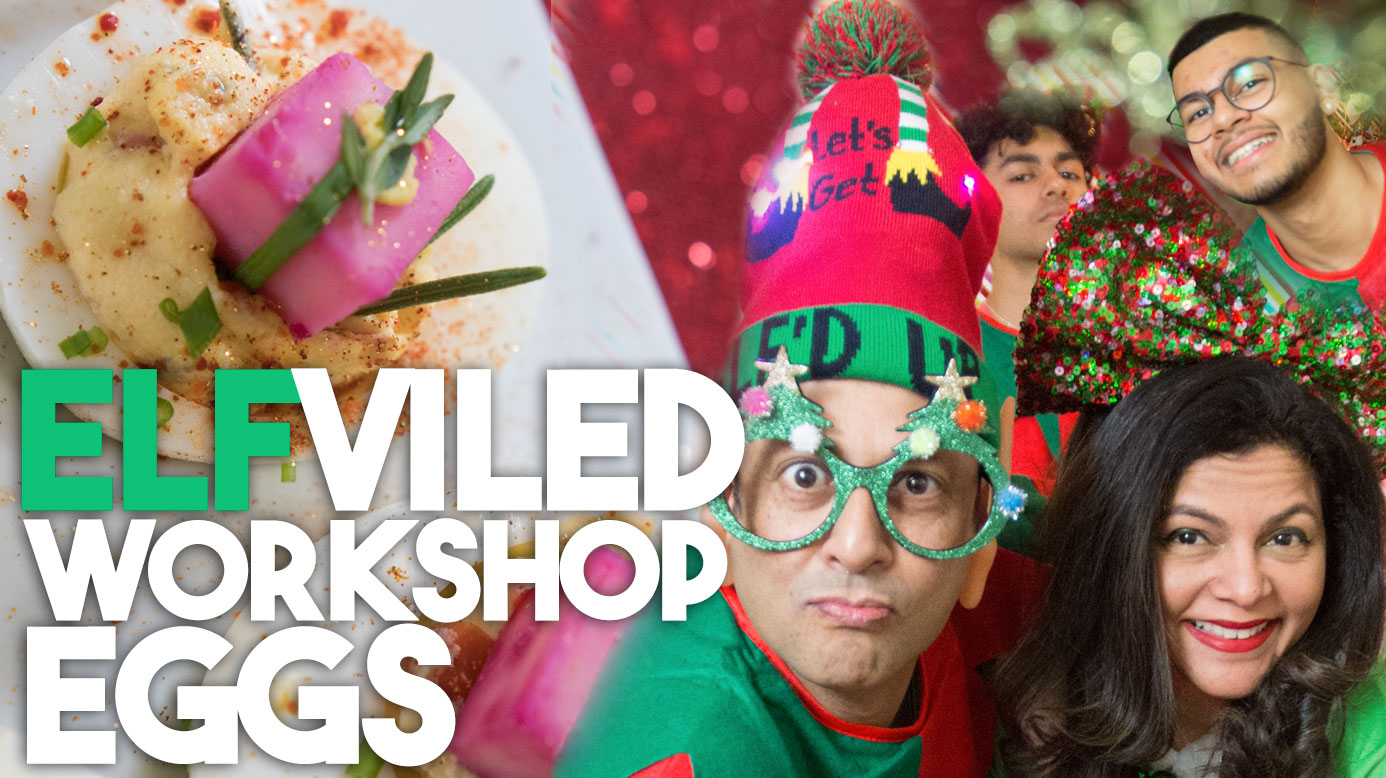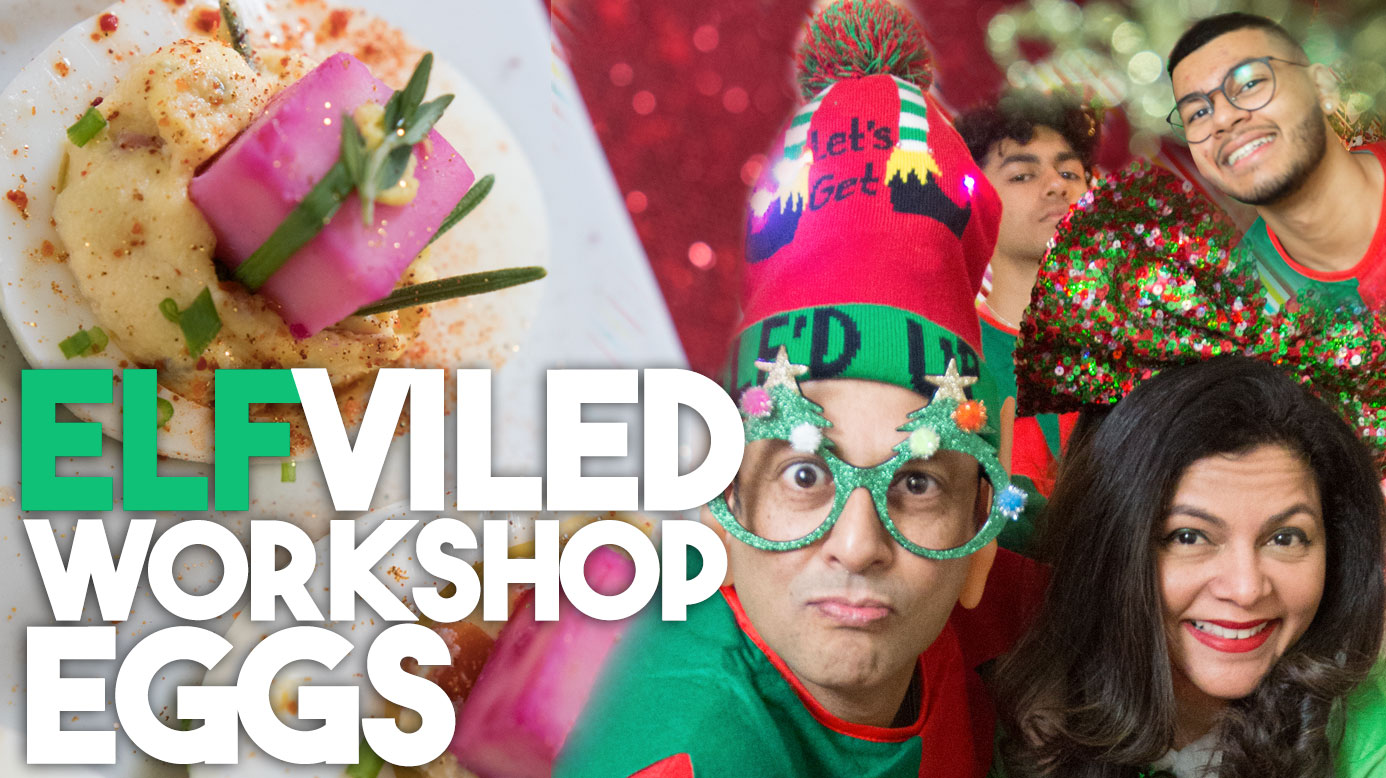 The holidays are the best time of the year. I love the food, music, Santa and those cute little elves. This year I decided to throw a theme Christmas party and asked all of my dear friends to come dresses as Elves. Dress up is always fun, but the combination of red, green and stripes made for a colorful theme. I wanted to make an appetizer to enhance the theme and decided to make Elfviled Workshop Eggs. These devilled eggs are topped with a little pretty present.
If you've checked out my blog before or are a personal friend, you will know that I'm always trying to reinvent the Deviled egg. I think it's a great appetizer to serve, it's easy to switch up the flavors and can be pretty filling. My only regret was that I didn't make more of them as the little Elves came back for more!
When I had the idea to top the egg with a package, making this out of cheese seemed to be the most logical choice. I chose to paint the present with a beet puree, but it also works well with food coloring. Of course you could also try a carrot, fried potato or any cold cut you can dice into cubes like Salami or ham. You could also try corned beef.
Enjoy this recipe and do watch the video to see footage from the party!
[youtube-subscriber nickname=kravingsblog]
Elfviled Workshop Eggs – Holiday Deviled Eggs
Ingredients
14 hard boiled eggs
1 tbsp each chopped Chives & Thyme
Chives, Thyme & Rosemary leaves for decoration
1 tbsp pureed Beets or food coloring
½ cup Mayonnaise
1 tbsp Dijon Mustard
Splash of hot sauce
¼ cup of turkey of Chicken bacon
¼ cup of minced Olives
200 old Cheddar cut in cubes
Edible glitter(optional)
Instructions
Paint the cheese cube with the beet puree or food coloring and allow to cool
Half the eggs and place all the yolks in a bowl
Add the chives and thyme and use a muddler of the back of a spoon to remove all the lumps
Add the Mayo & Mustard and the splash of hot sauce
Add the diced turkey bacon and the olives and mix well
Fill an icing bag with a large tip with the yolk filling and pipe into the egg cases
Use a wet finger to smooth any peaks
Wrap a chive around the cube and trim and nestle in the egg yolk mixture
Dot the top with a little bit of the filling and add a few thyme leaves
Add some rosemary leaves as a garnish
Sprinkle with edible glitter
https://kravingsfoodadventures.com/elfviled-workshop-eggs-holiday-deviled-eggs/