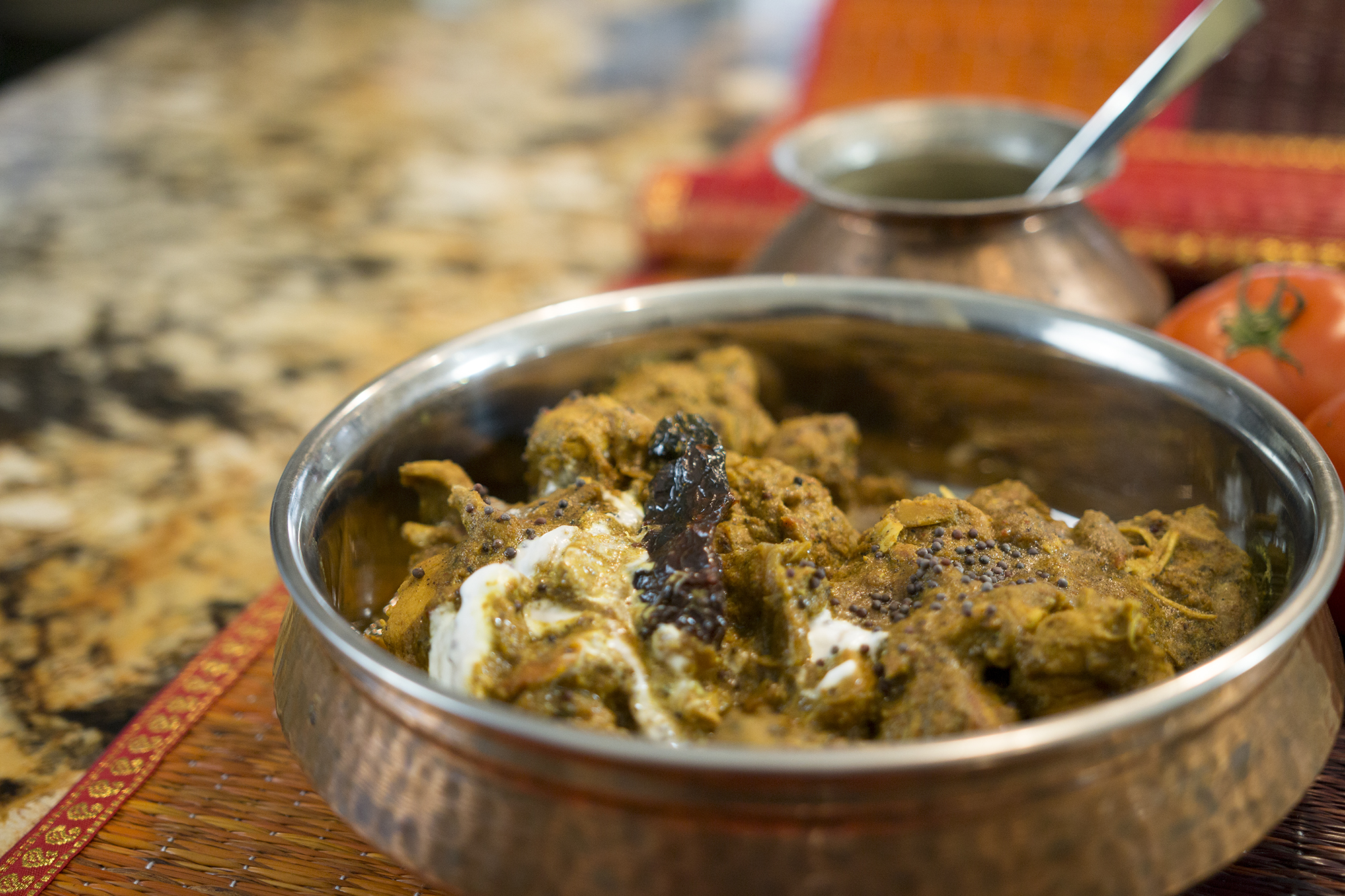 Watch my step-by-step video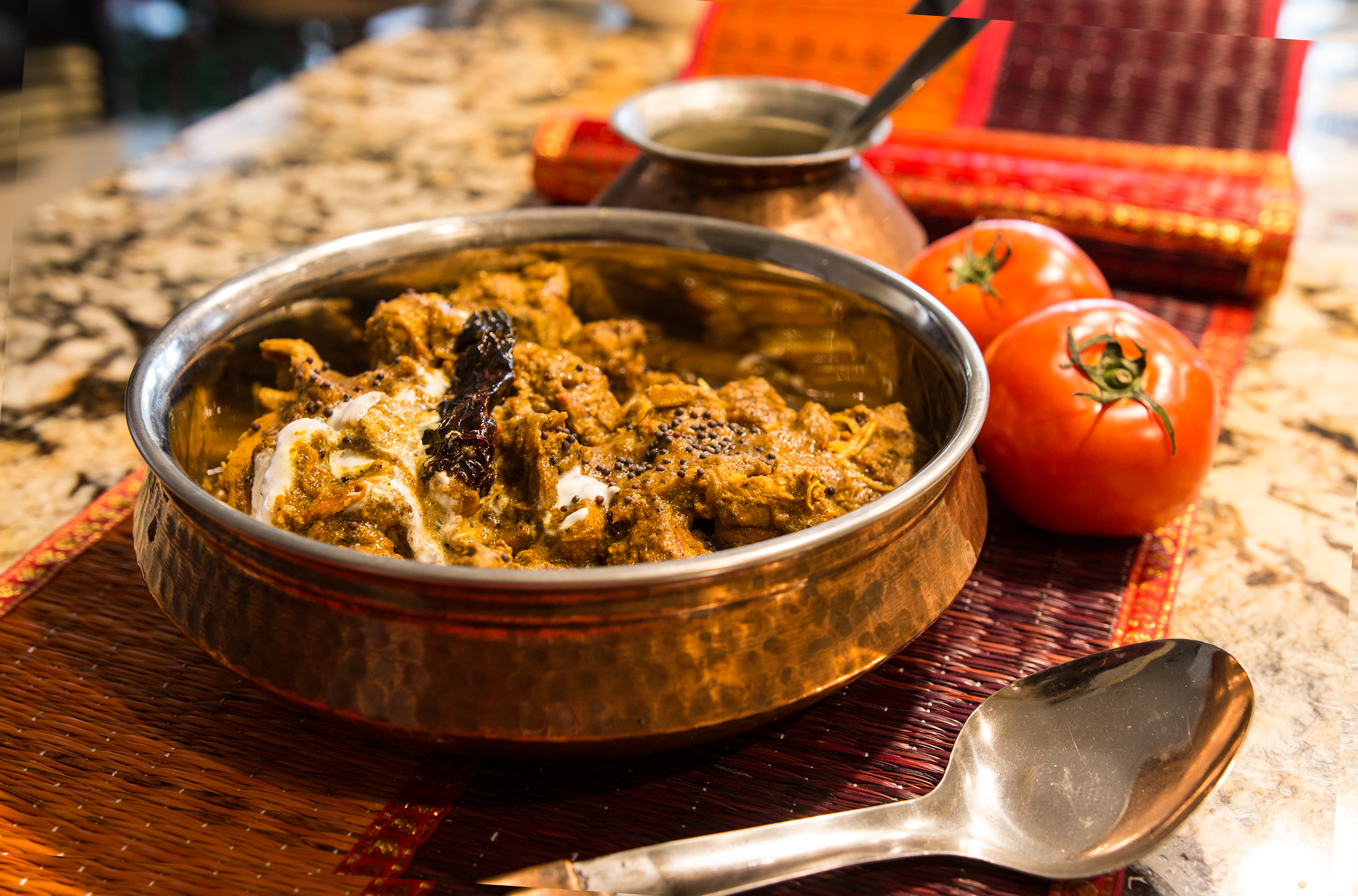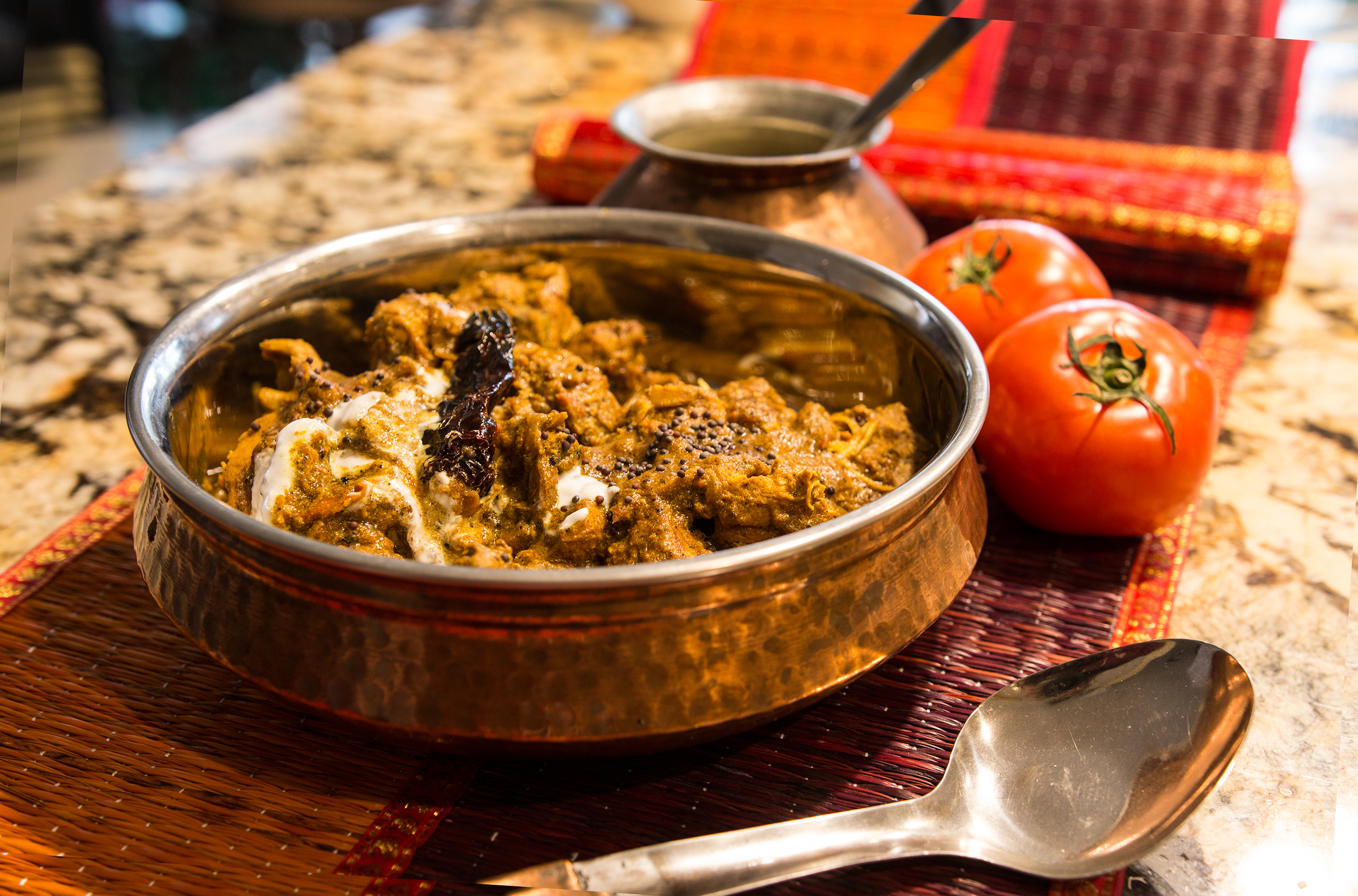 Eating a chicken curry doesn't have to have you breathing fire like a dragon. This curry is mildly spiced and finished with yogurt.
[youtube-subscriber channelname=kravingsblog]
Chicken Curry With Yogurt
Ingredients
1 whole chicken cut into pieces
Juice of half a lemon
2 tsps of ginger and garlic paste
1 tsp each turmeric, chilli powder and garam masala
salt and pepper to taste
2 tsps yogurt
Oil
2 Red Kashmiri chillies
1 sliced red onion
1 tsp black mustard seeds
2 tsps ginger and garlic paste
1/2 tsp turmeric and garam masala
1 large finely chopped tomato
Instructions
Marinate the chicken for 30 mins to overnight with the lemon juice, ginger and garlic paste, spices, salt pepper and yogurt.
In a saute pan heat some oil and add the red chillies, followed by the onion and mustard seeds.
Cook the onions till golden brown and remove from pan.
In the same pan add the chicken and cook for a few minutes till nice and golden brown.
Add more ginger and garlic paste and the additional spice powders followed by the tomatoes.
Cook this for 30 mins, stirring frequently and adding water if required.
Finish with a cup of stirred yogurt by incorporating a few tbsps at a time and folding it into the gravy.
https://kravingsfoodadventures.com/mild-chicken-curry-with-yogurt/