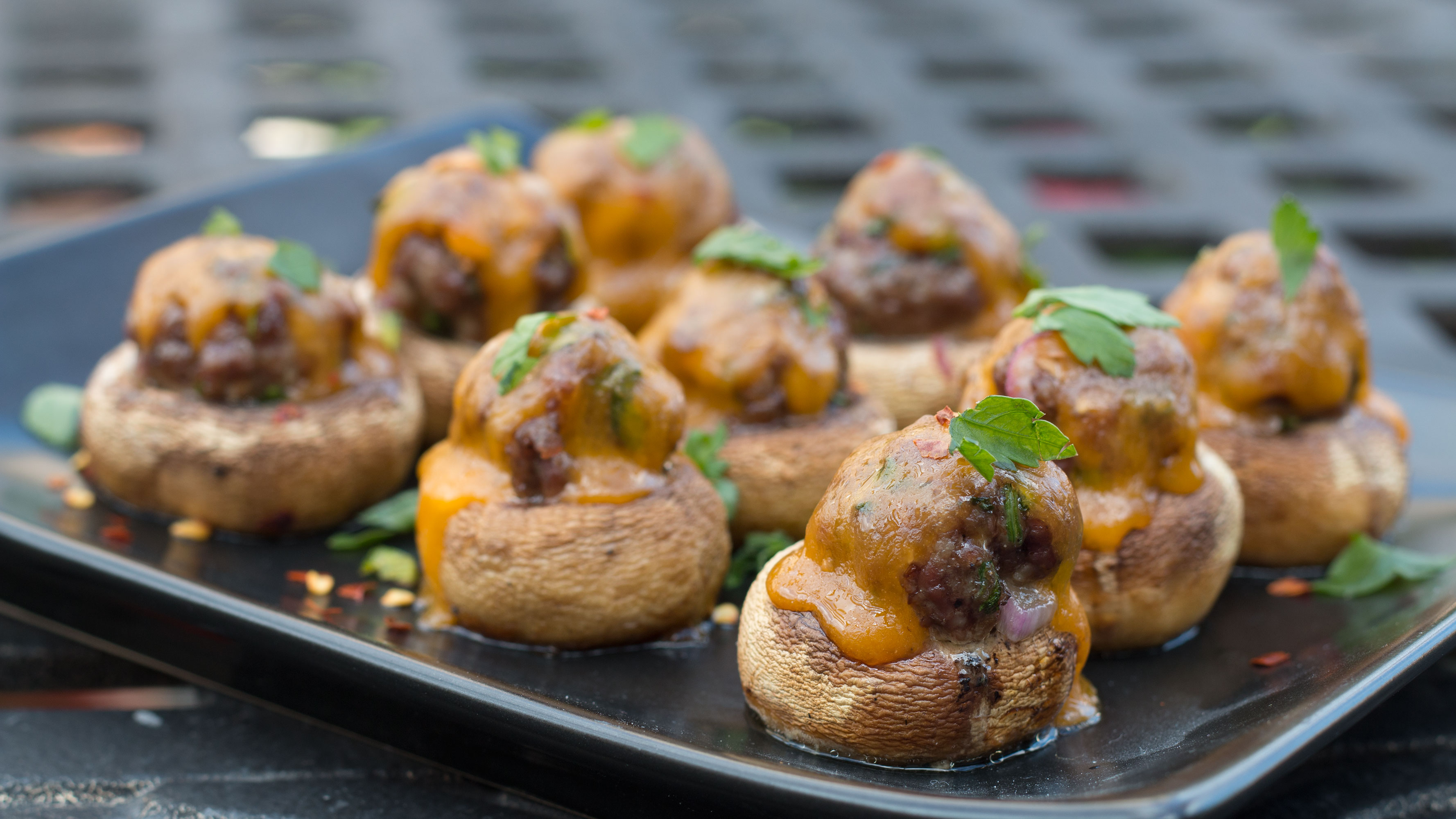 Watch video for step-by-step instructions
Mushrooms and Beef are the perfect pairing and great to blend and extend your budget. This delicious appetizer is tasty and has an extreme wow factor. When I shop for mushrooms for this recipe, I never buy them pre packaged, instead I pick them by hand to ensure that they are the same size. A tiny block of cheese on top of each is optional and helps keep this together. Since mushrooms are super delicious and juicy, either provide your guests with tiny appetizer plates or stand them on some kitchen towel to absorb the juices before serving. This filling is enough to stuff a minimum of 48 mushrooms.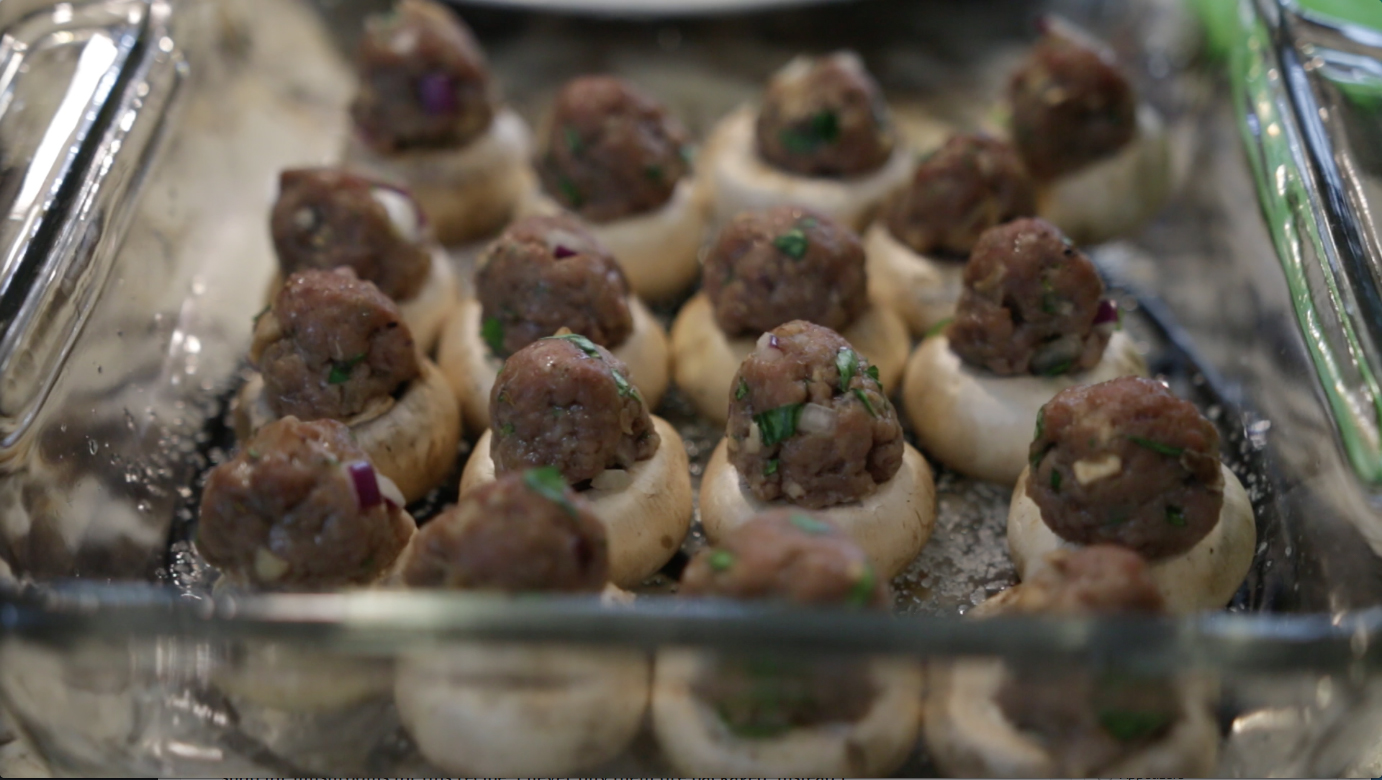 Mini Meatball Stuffed Mushrooms
Ingredients
48 white button mushrooms (picking, storing and care )
1 lb medium ground beef
1 tsp cumin powder
1 tsp pepper
1/2 finely chopped red onion
1 tsp ground garlic paste
1/4 cup finely chopped parsley
Coarse salt to taste
2 tbsps olive oil
48 small nuggets of cheese of your choice
Instructions
Heat your oven to 350 degrees.
Prepare a baking dish with 2 tbsps of olive oil brushed at the bottom and sprinkle with some salt
Remove the mushroom stalks and shave the bottoms so they are stand.
Chop all the removed bits of mushroom really fine and add to the beef.
Add the cumin, pepper, onion, garlic paste, parsley and salt to taste and mix vigorously.
For ease of preparation, take 3 - 4 golf size balls of the mixture and blend it in your food processor.
Add this to the rest of the meat.
Using a small melon baller with a release lever as a guide fill the meat mixture to the level.
Continue doing this till you have 48 mini meatballs.
Place the mushrooms on the baking tray.
Leaving the meatballs aside, stuff the cavity of the mushroom with the remaining meat mixture.
Roll the measured meatball into a perfect ball shape and top each mushroom.
Cook for 15 - 20 mins.
Remove from the oven and top with a nugget of cheese of your choice.
Return to the oven for another minute or so.
Garnish with more chopped parsley.
https://kravingsfoodadventures.com/mini-meatball-stuffed-mushrooms/