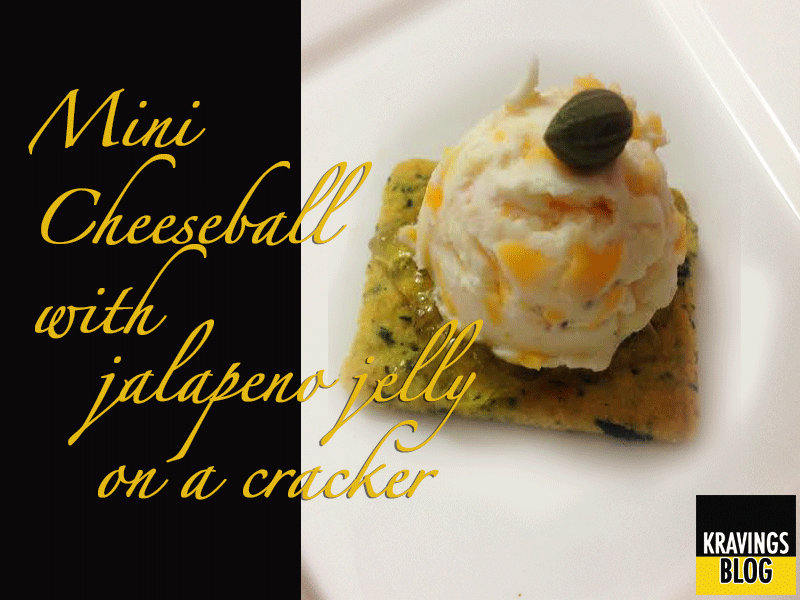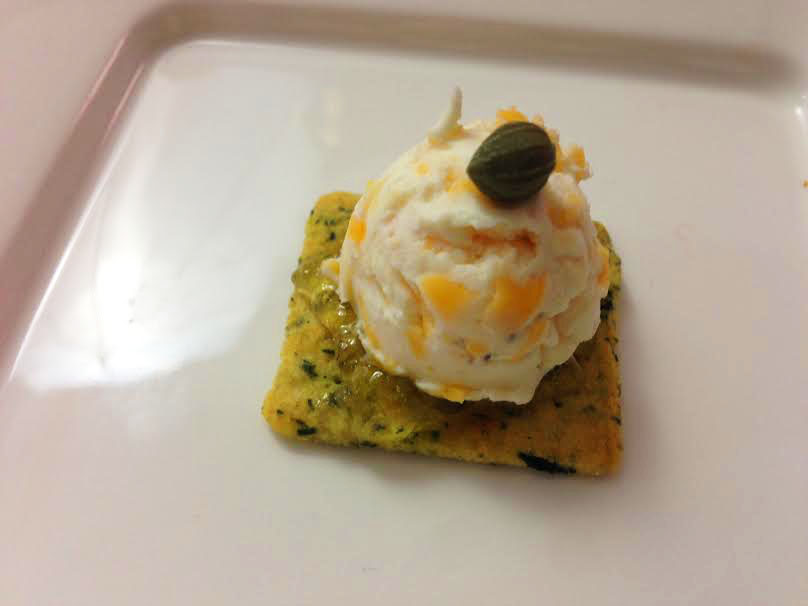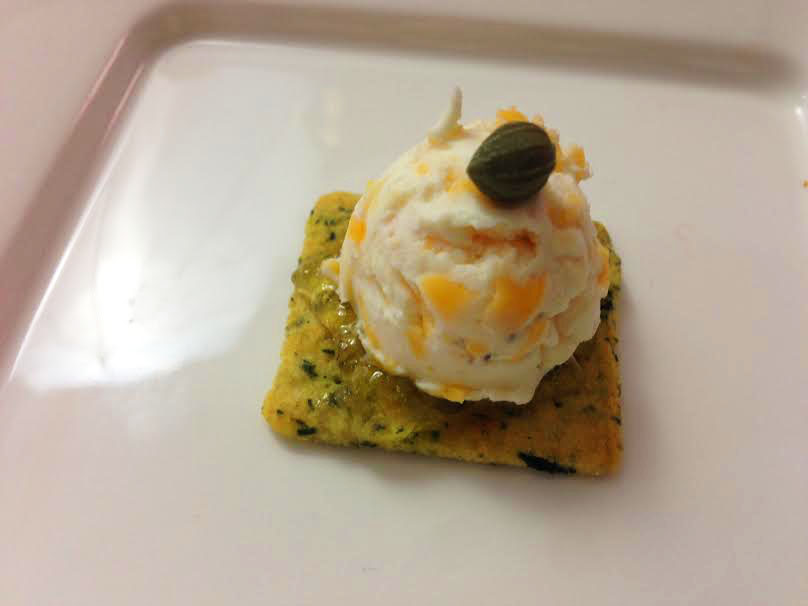 An upscale mini cheese ball on a cracker slathered in jalapeño jelly(or jam) and topped with a caper.
Oscar Worthy Mini Cheeseball with Jalapeno jelly
Ingredients
Makes about 30
1 pkg Philly Cheese 8 0z
2 cups shredded cheese
salt
pepper
30 capers
5 tbsps jalapeño jelly
30 small crackers
Instructions
Warm the cream cheese in the microwave. Add the grated cheese some salt and pepper. Cover with cling wrap and refrigerate for at least and hour till it's nice and firm. Using a small ice cream scoop with a self release lever, fill the cheese in the scoop till it's at level and scoop it out.
Slather some Jalapeno jelly on a small cracker and add the half cheese ball on top. Garnish with a caper.
https://kravingsfoodadventures.com/oscar-worthy-mini-cheeseball-with-jalapeno-jelly/