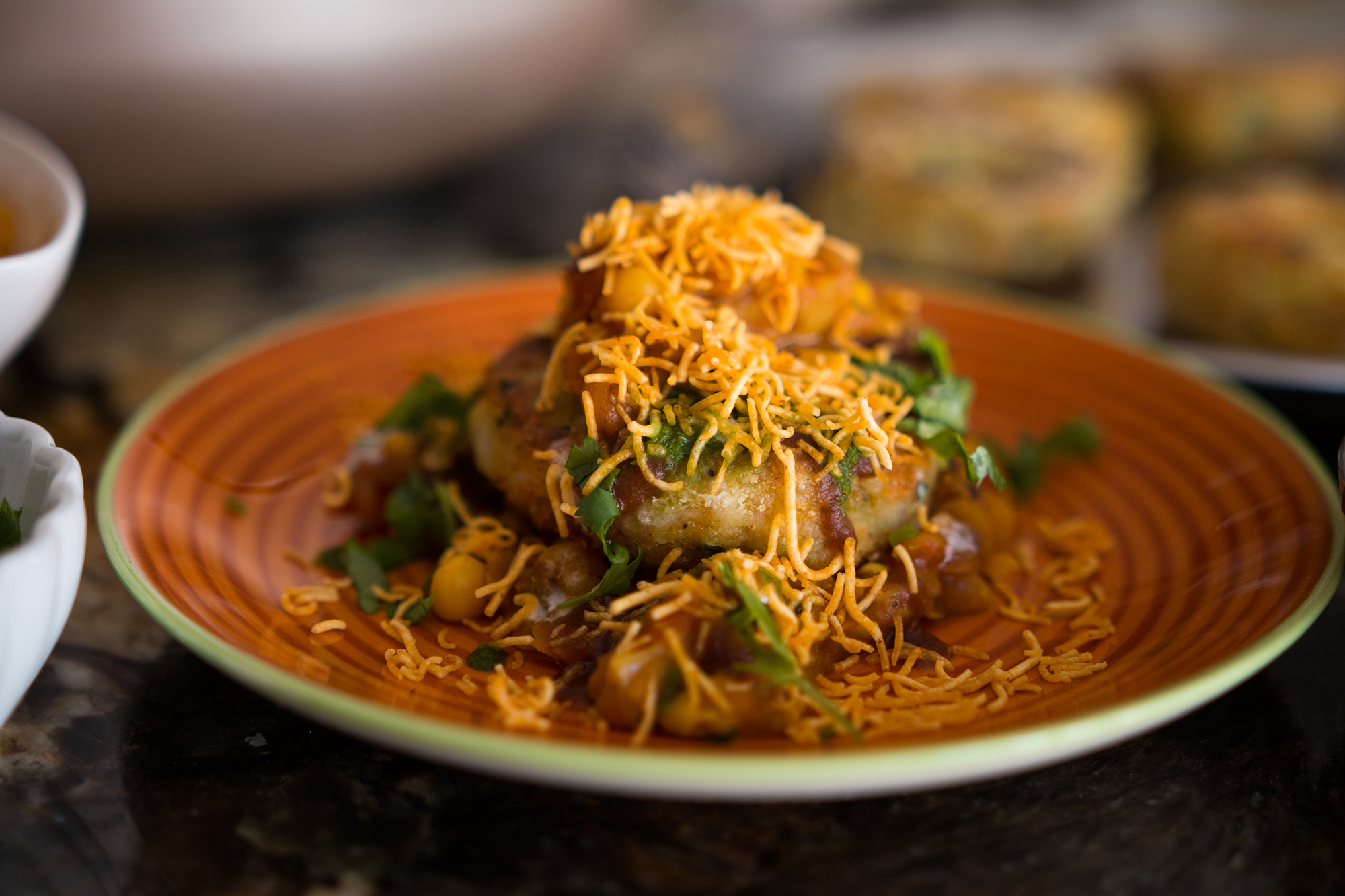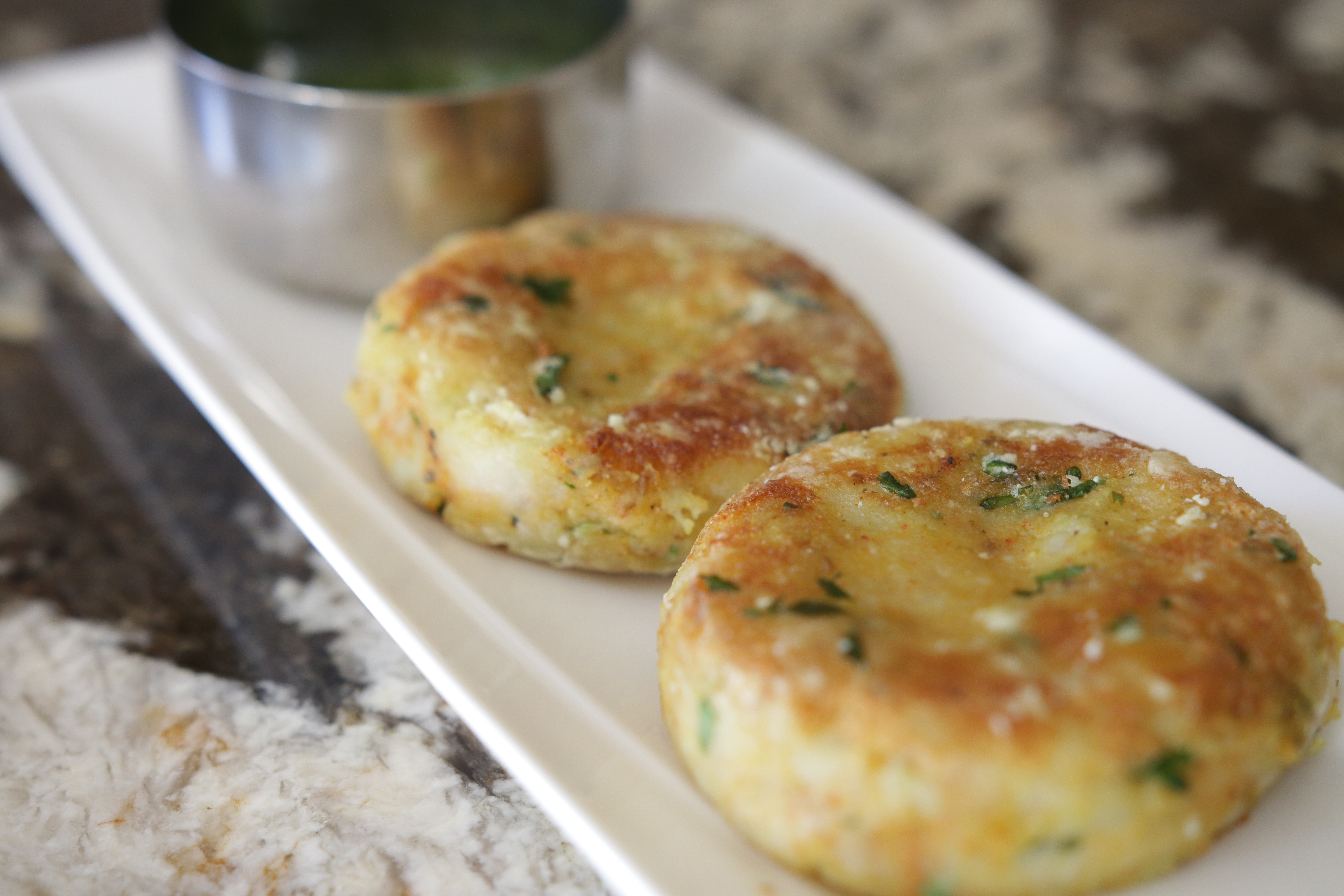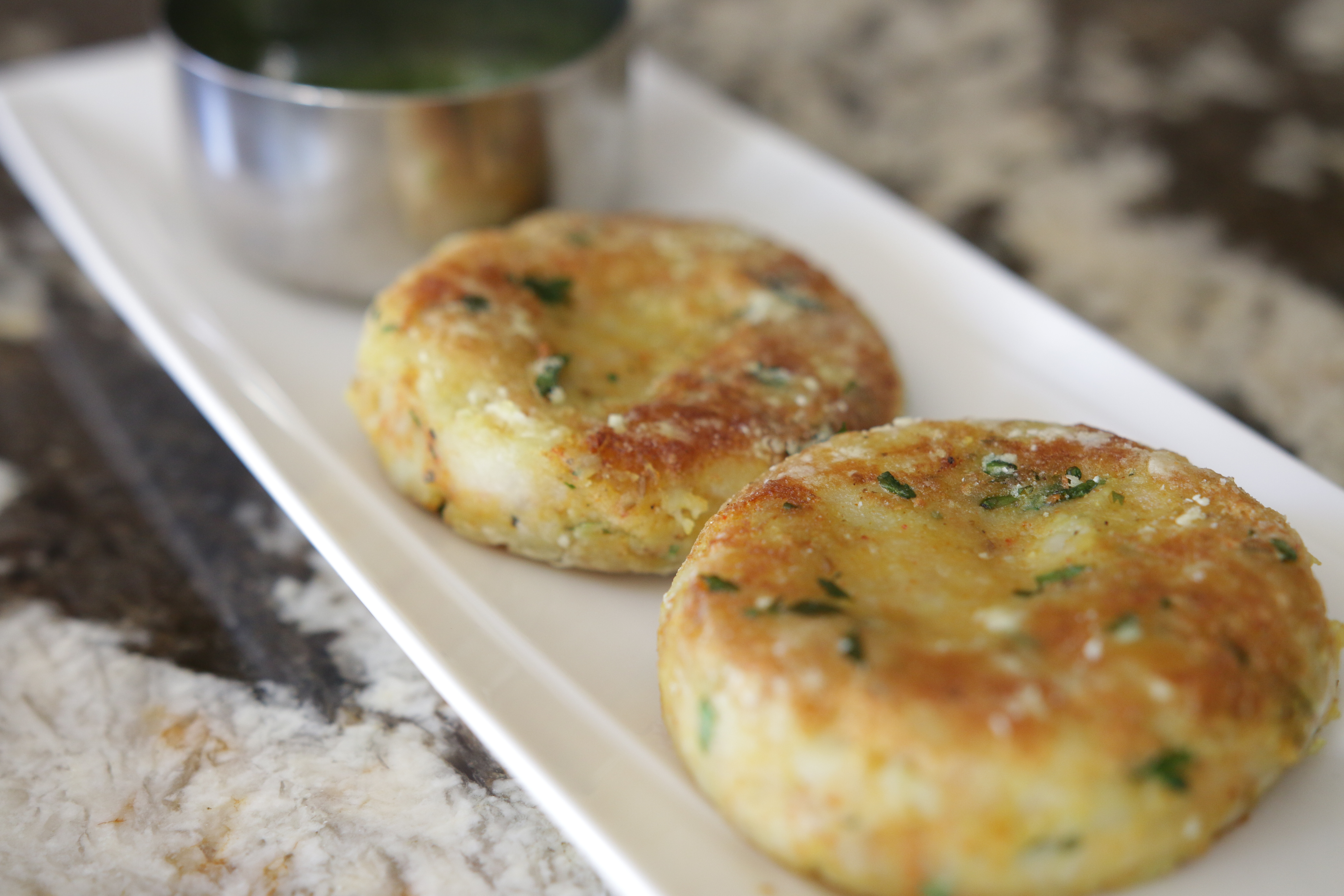 Potato Patty (recipe below)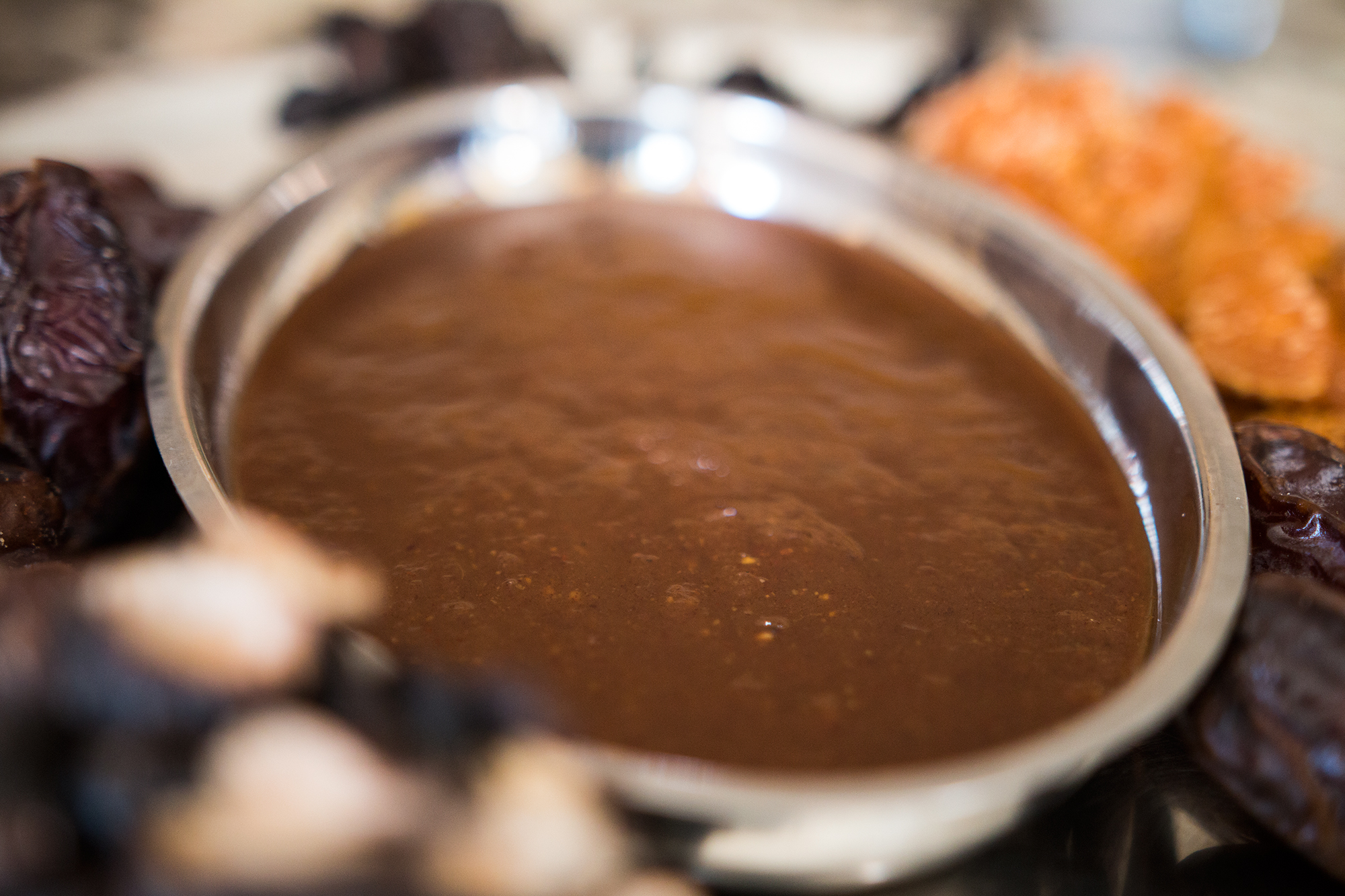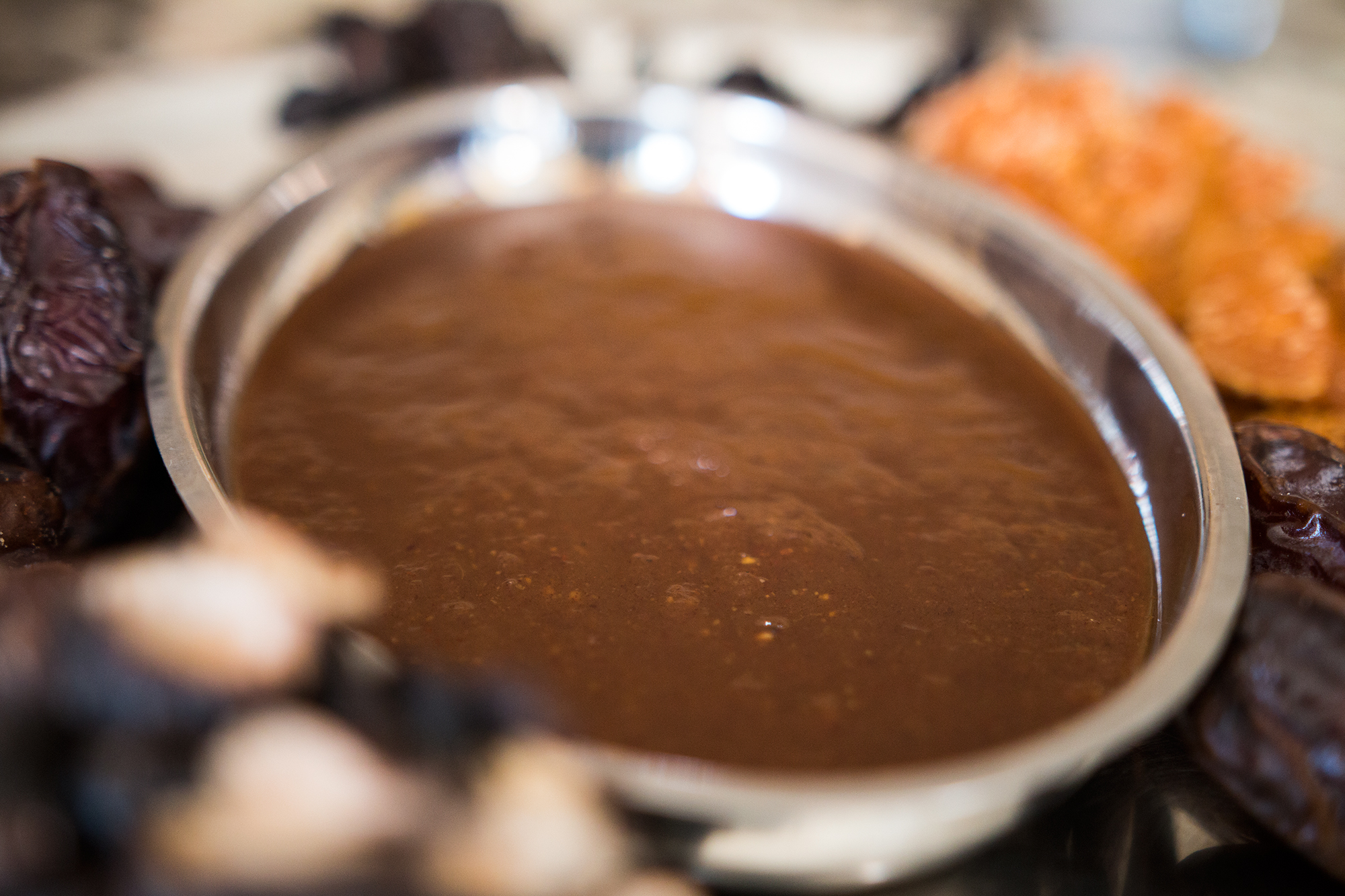 White Pea(Vatana) Curry (Sorry I wasn't able to recover this picture)
Date & Tamarind Chutney (recipe below)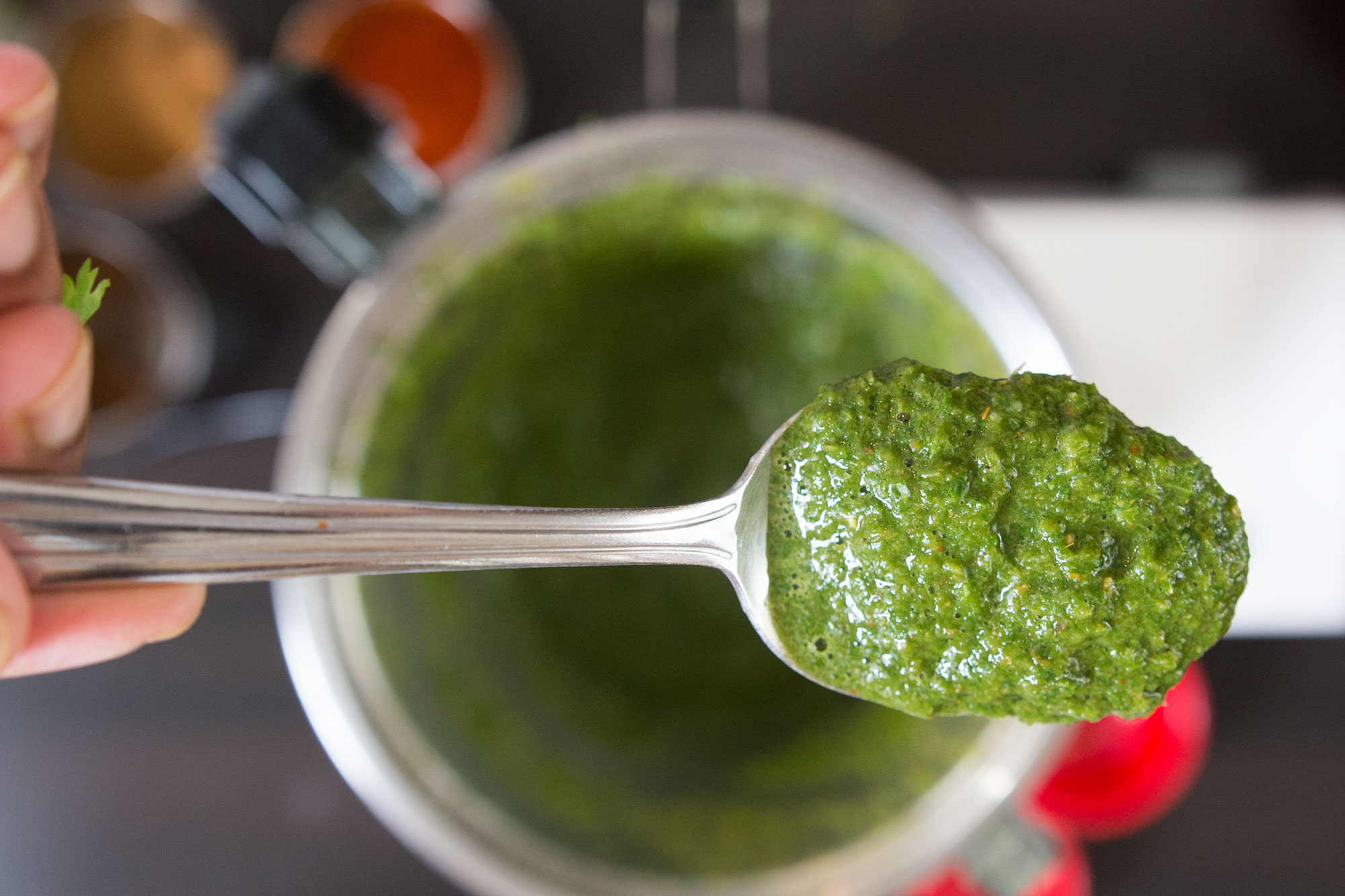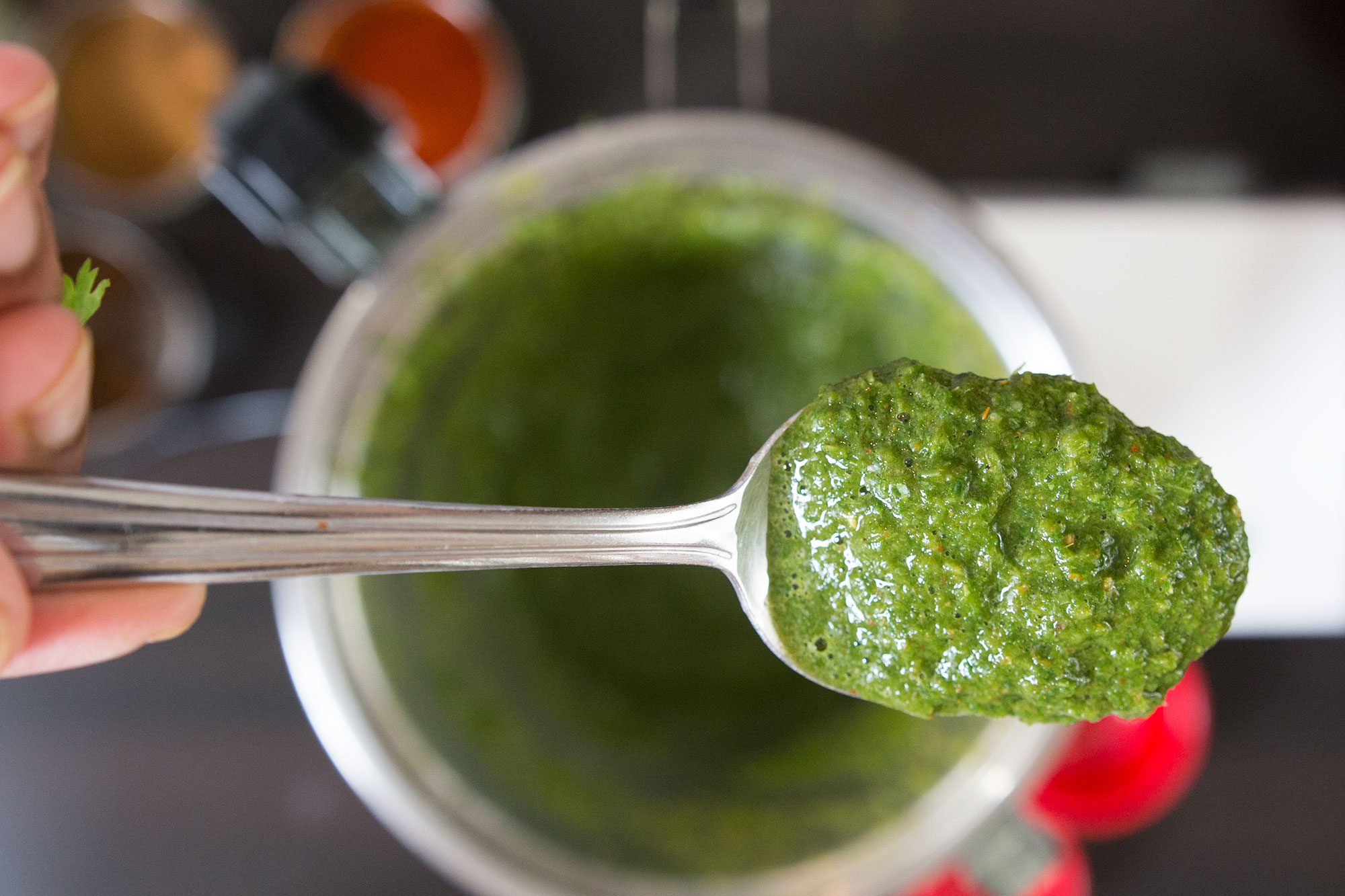 Green Chutney (recipe below)
Ragda Pattice are a typical Mumbai street food snack. Potato patties are topped with a white pea also known as 'Vatana' curry, garnished with date and Tamarind chutney, 'sev' or dried lentil vermicelli and chopped Coriander. This recipe however brings back very sad memories, we recorded and documented enough footage for three videos but because of a miscommunication, my son reformatted the card and erased everything. I tried everything to recover the footage, but all we were able to save are some of these pictures.
This recipe made up of three components the potato patty, the white pea curry and the tamarind and date chutney. The sev can be bought in most Indian stores.
To assemble, place the patty at the bottom, the whote pea or vatana curry can be piled on top or on the side(typically it's served on top), dot with tamarind & green chutney and pile the crunchy sev on top, Garnish with Coriander leaves and serve.
[youtube-subscriber nickname=kravingsblog]
Ingredients
Potato Patties
6 Potatoes, boiled and mashed
1 tsp each Ginger & Garlic paste
I tsp each Cumin, Coriander, Haldi and Chaat Masala
Salt to taste
Cornstarch
Oil
White Pea(Vatana) curry or Ragada
1 cup white peas soaked overnight
1 onion finely chopped(1 cup)
2 – 3 Green Chillies
3 – 4 tomatoes (2 cups)
1 tsp each Ginger and Garlic paste
1 tsp each red Chilli, Haldi and Coriander
1 tsp Chaat Masala
Salt
1/2 cup chopped Coriander
Date & Tamarind Chutney
15 – 20 seeded Dates
Equal quantity Tamarind
2 tbsps Jaggery(unrefined cane sugar)
1 tsp each Cumin & Fennel seeds
1 tsp each, Ginger powder, Black salt and Chilli powder
2 cups water
Green Chutney
Juice of 2 Limes
1 inch piece Ginger sliced
5 cloves Garlic sliced
1 tsp green Chilies sliced
10 leaves fresh Mint
1 tsp each Chilli, Cumin powder
1 tsp Chaat masala
3 cups fresh Coriander
Instructions
Potato Patties
Mix everything together and make into patties
Dust with some cornstarch and shallow fry
White Pea(Vatana) curry or Ragada
In an open pressure cooker, heat some oil, sauté onions and chillies
Add the Chilli powder, Haldi and Coriander powder and tomatoes and cook till the tomatoes get mushy
Add salt and the white peas, add some water, close the pressure cooker and cook for 10 – 15 mins
Let the pressure cooker rest for 10 mins before opening it
Add Chaat masala and Coriander
Date & Tamarind Chutney
Chop the dates and tamarind coarsely
Add the water to a large sauce pan and bring to the boil
Add the dates, tamarind and jaggery and cook stirring frequently for about 30 mins
Dry roast the cumin and fennel seeds and grind to a powder
Add this to the pan together with the ginger powder, black salt and red chilli powder and cook for another 10-20 mins
Strain the chutney, save the solid bits, blend it in a processor and add back to the chutney
Green Chutney
Add all the ingredients and just 1/3 of the Coriander leaves to a food processor and process to a paste before adding the rest of the Coriander
https://kravingsfoodadventures.com/ragda-pattice/