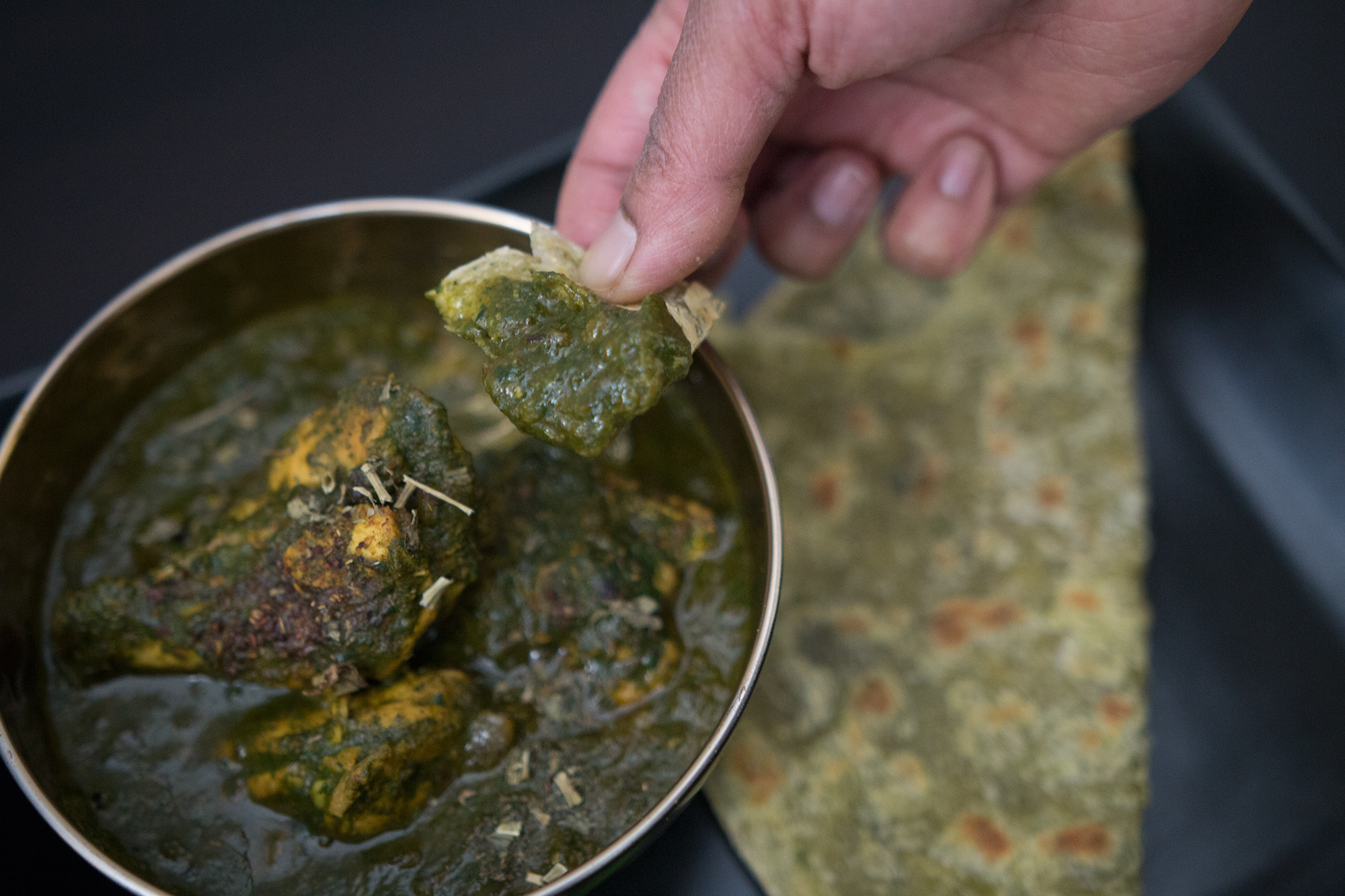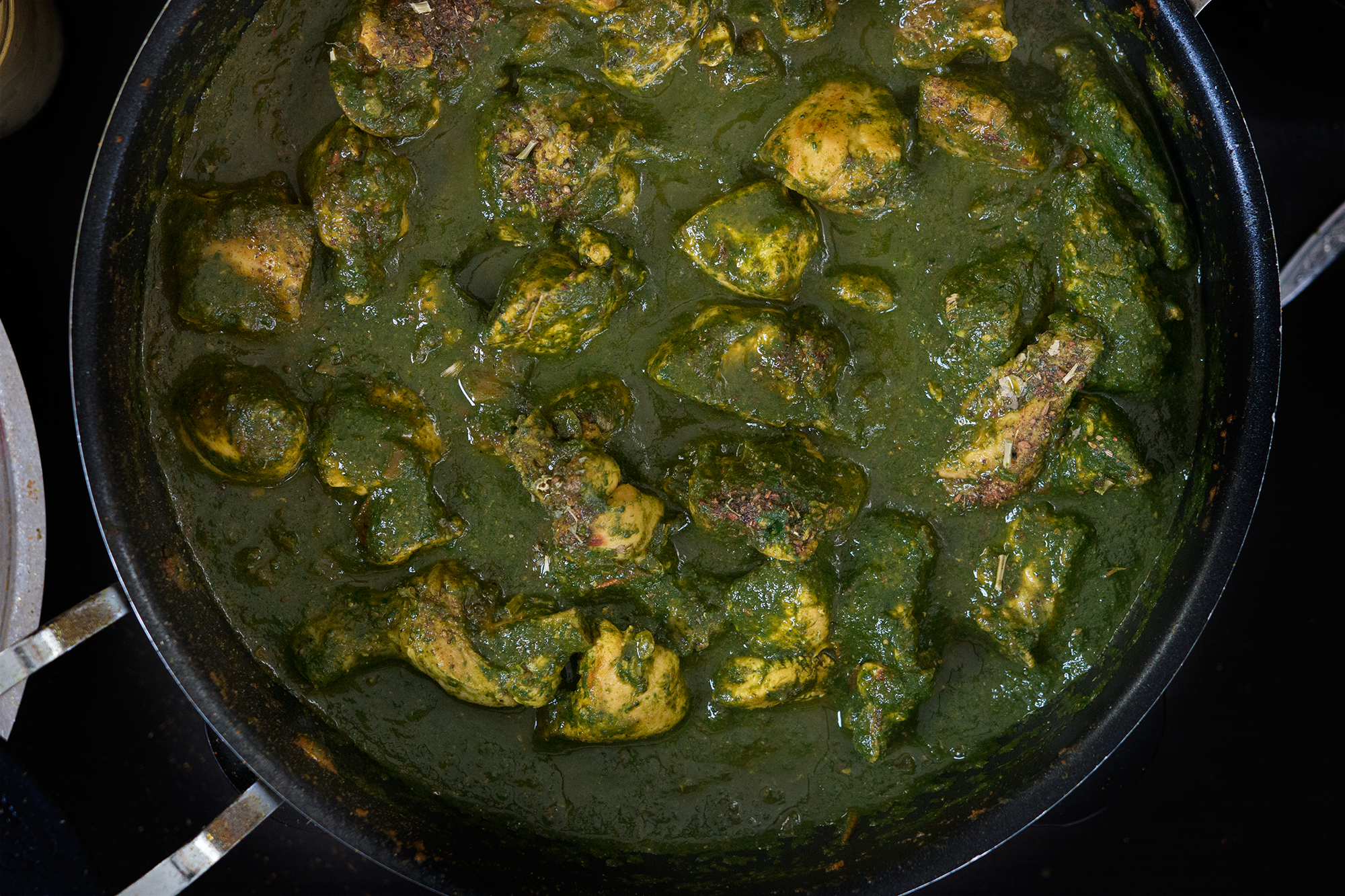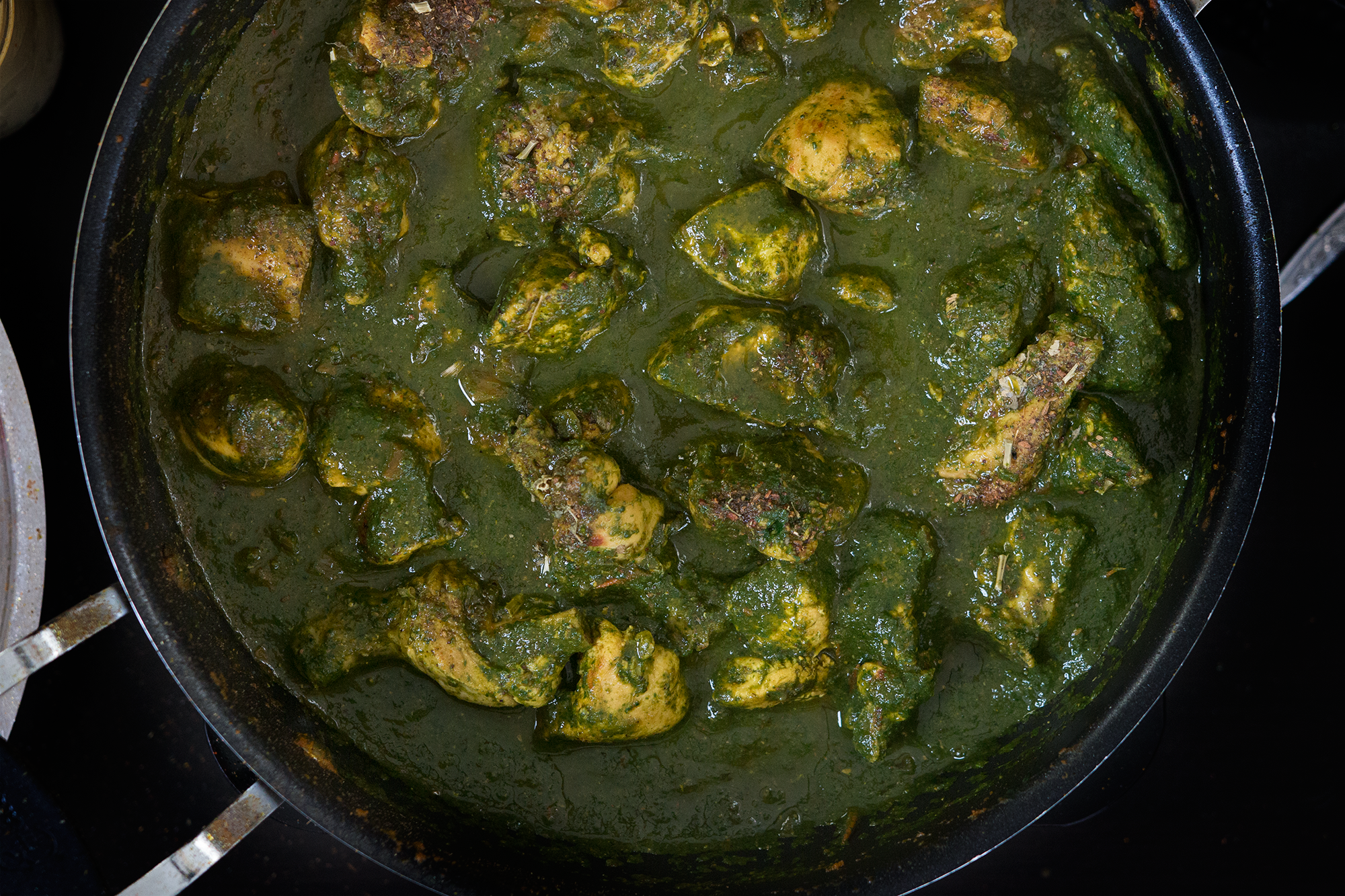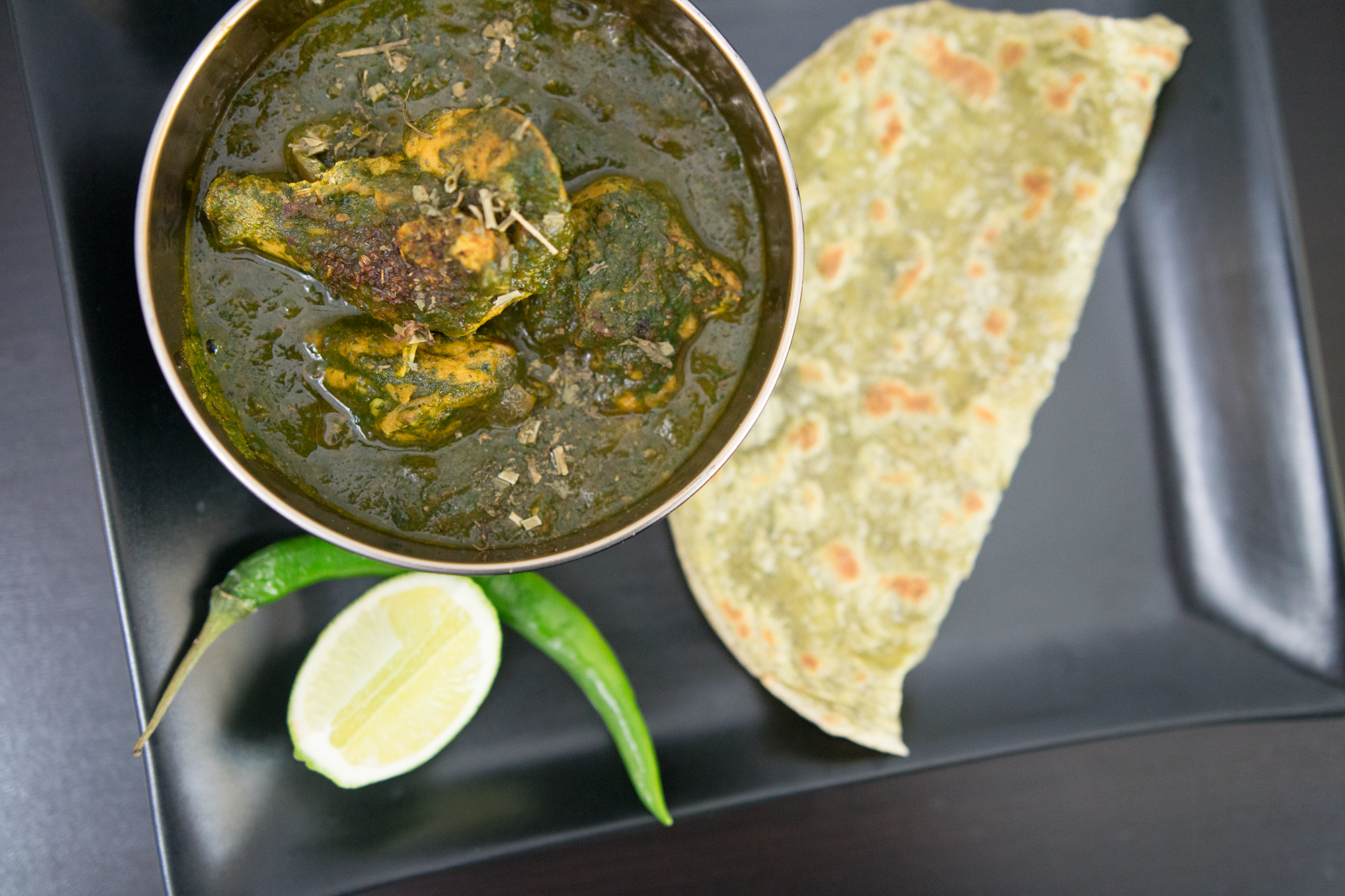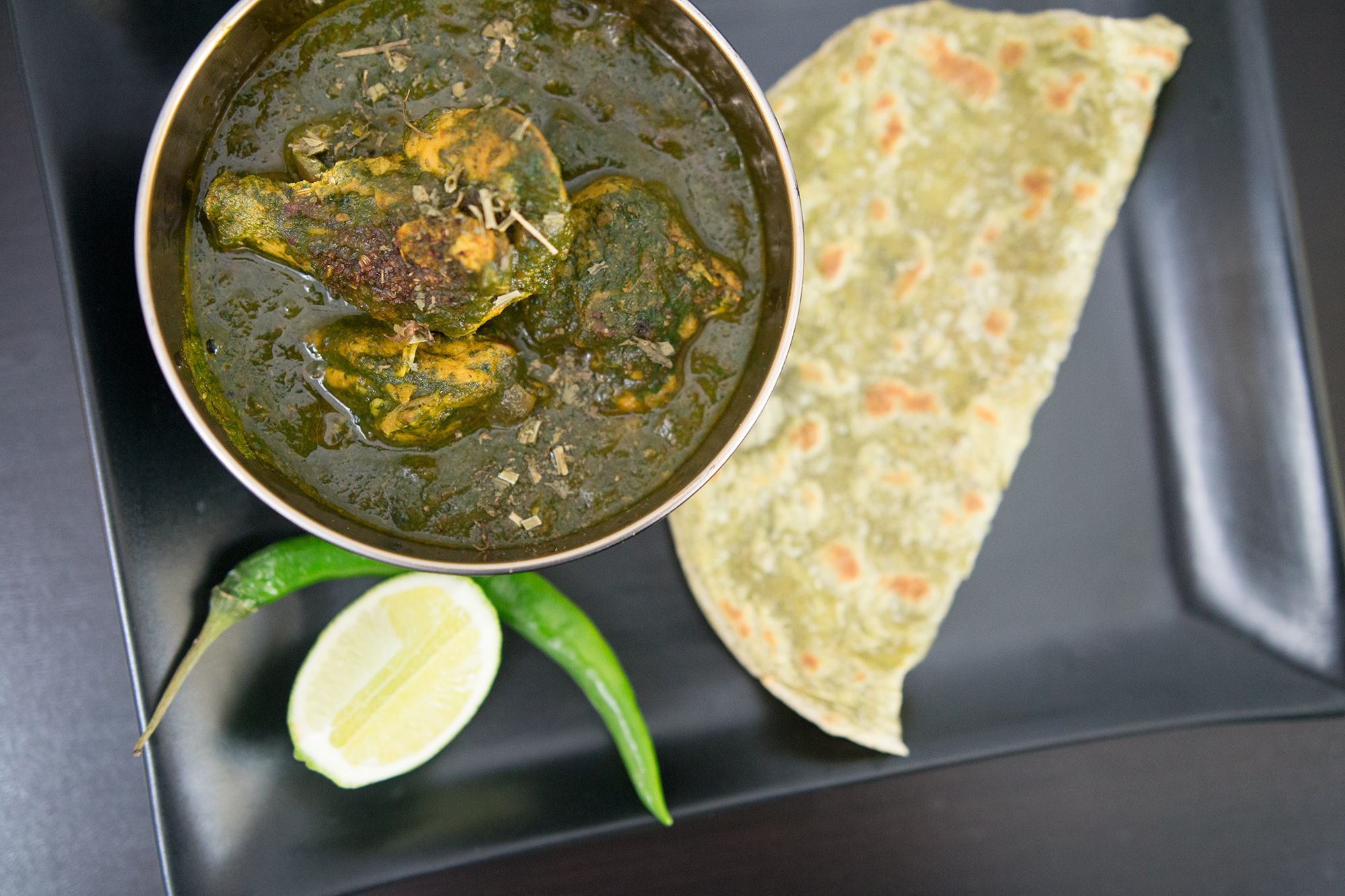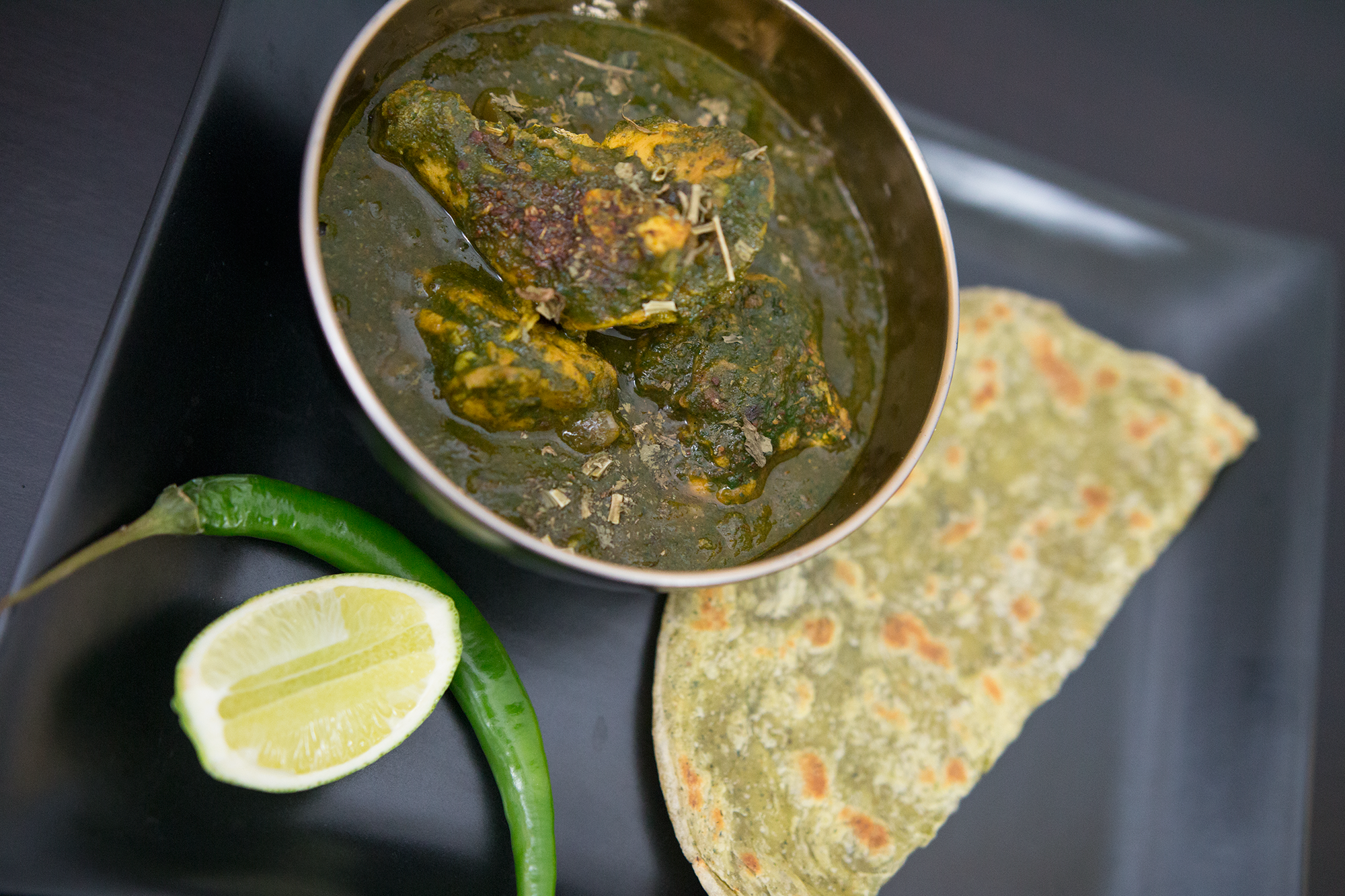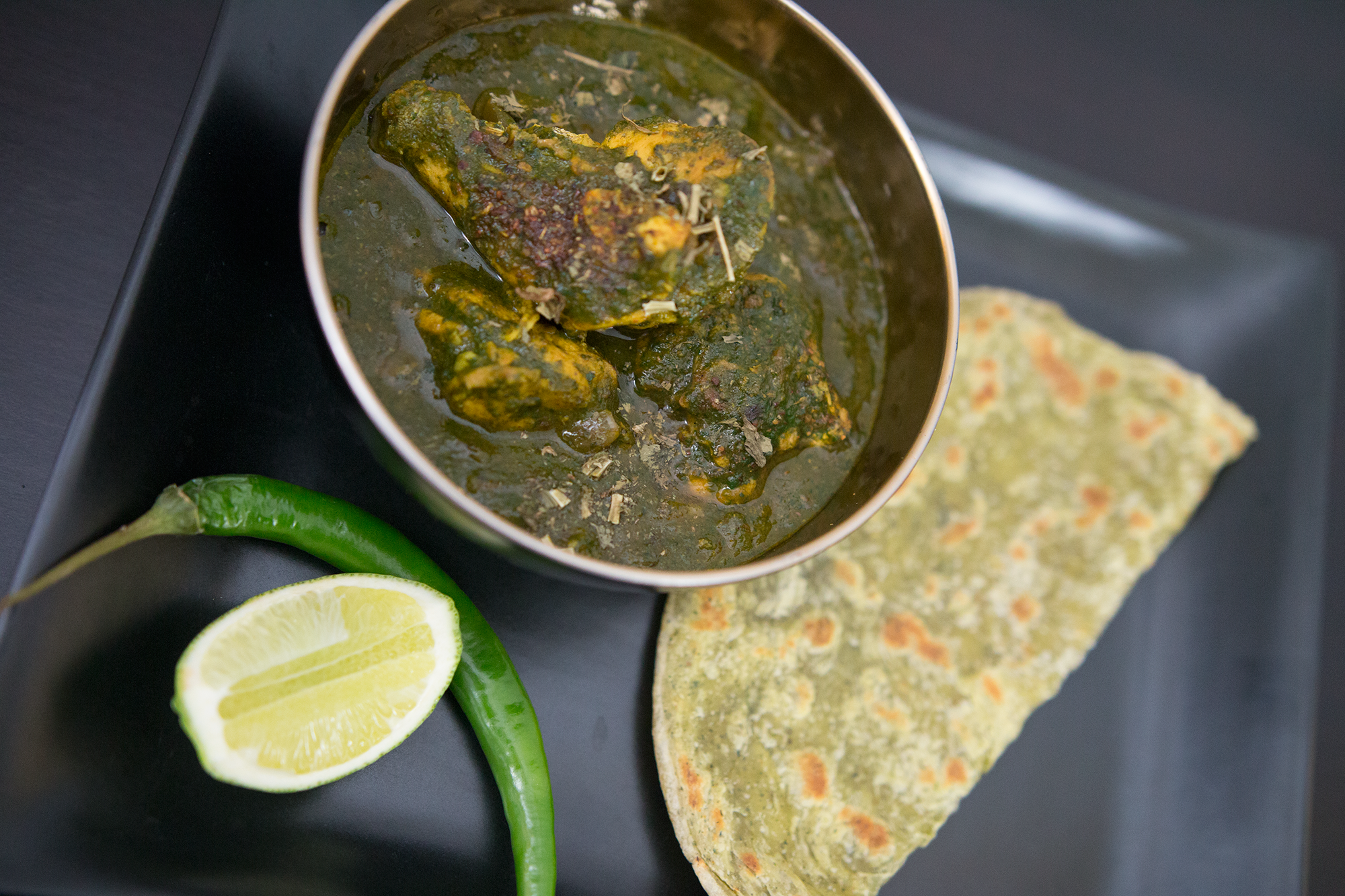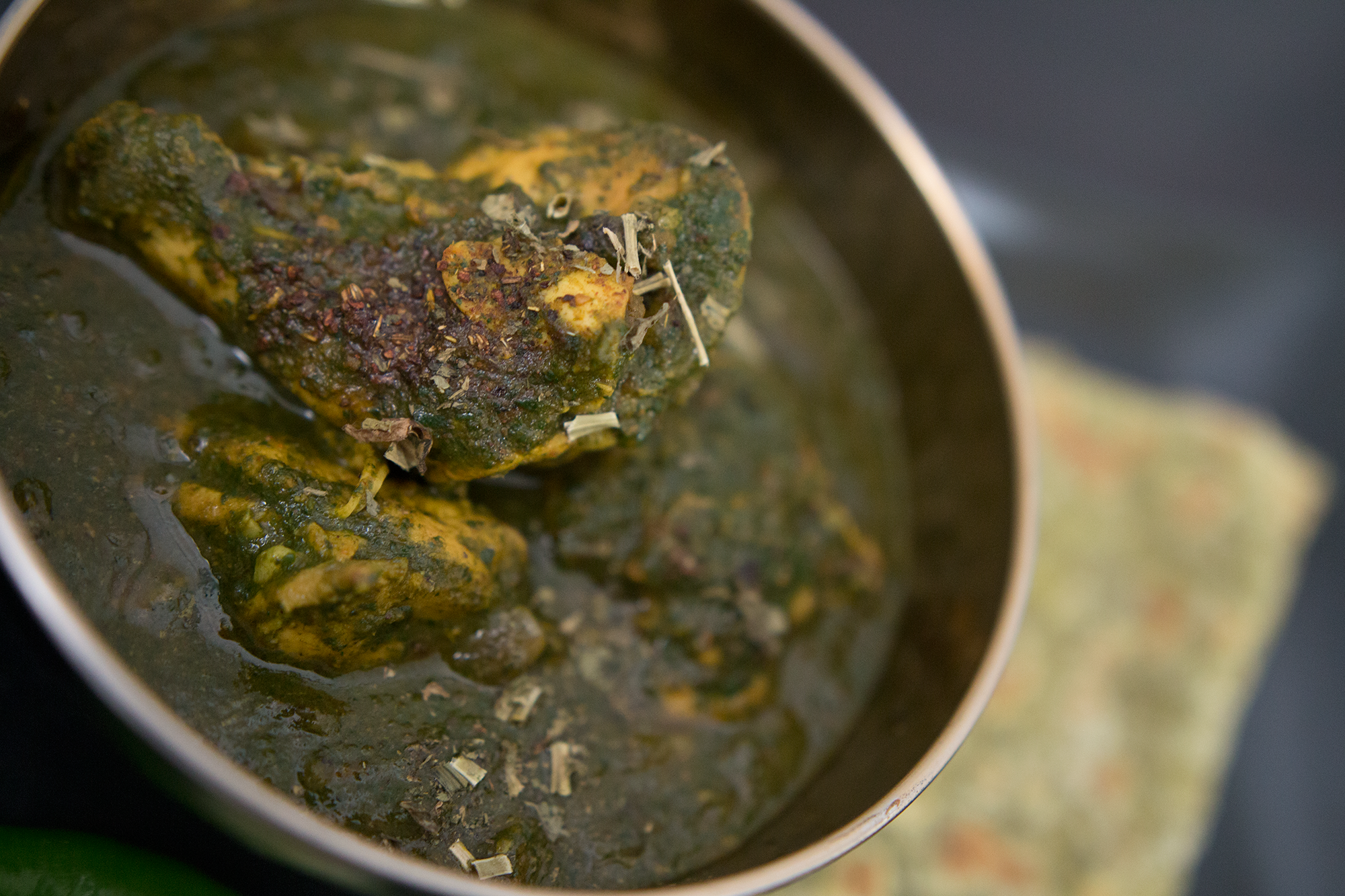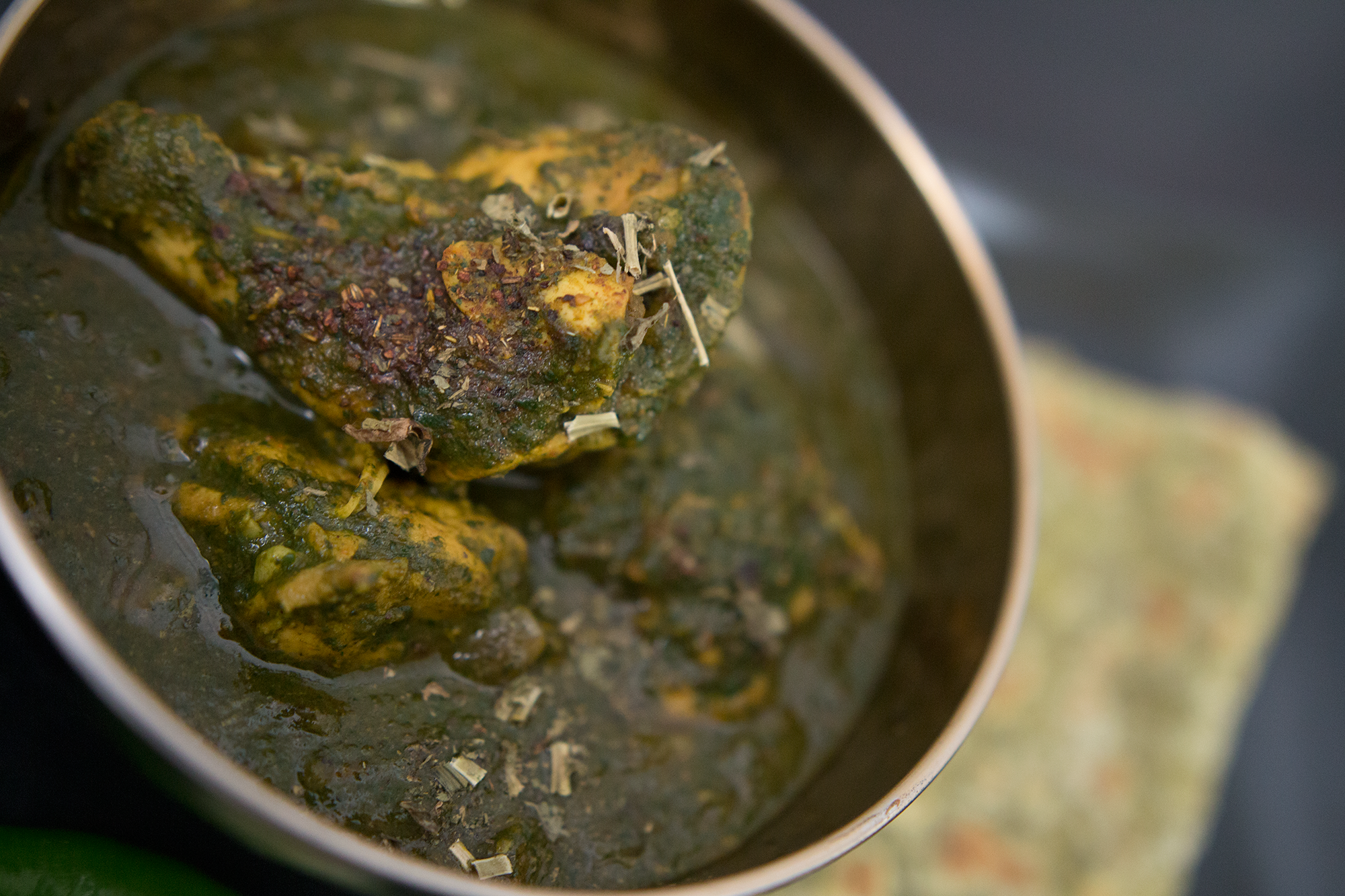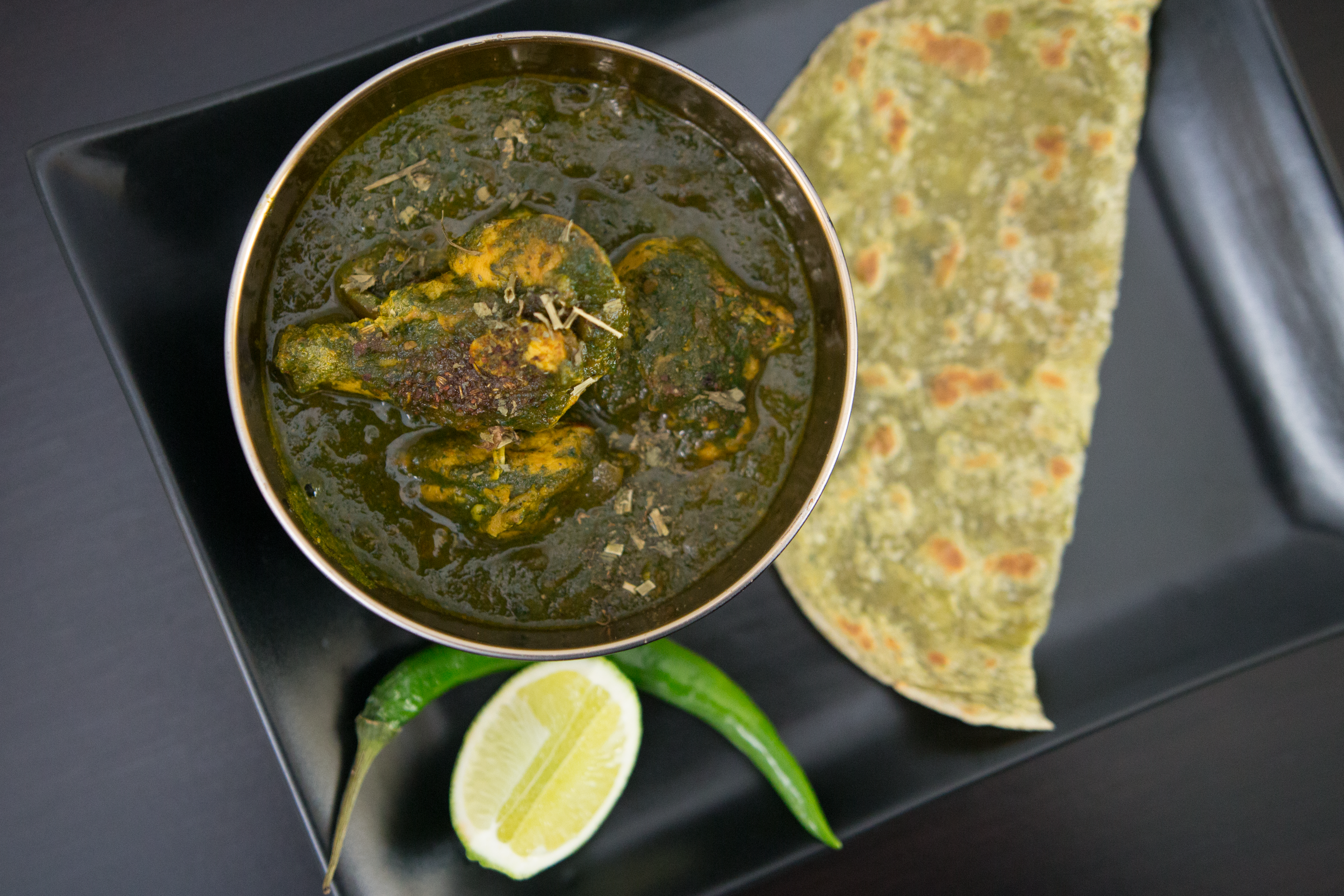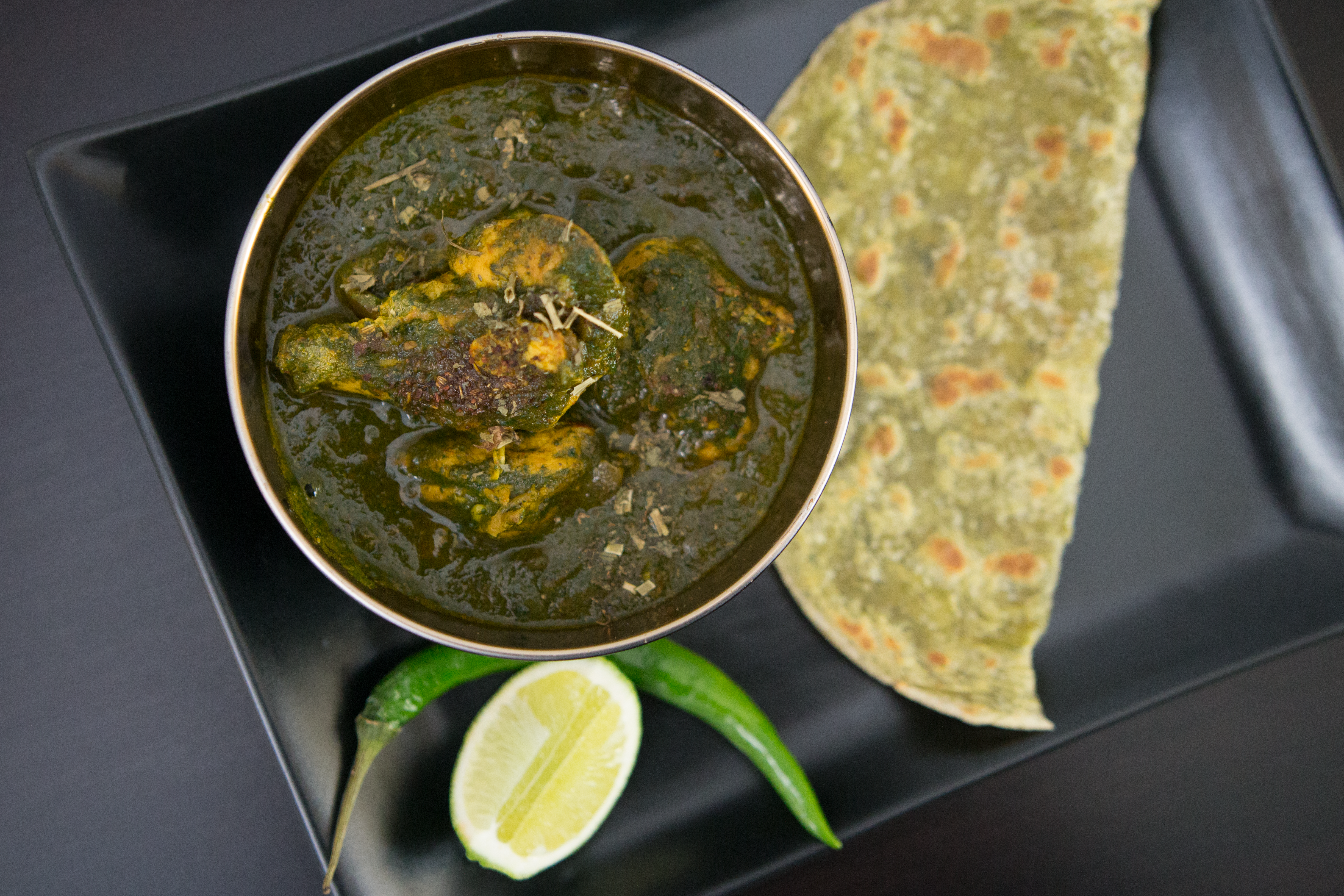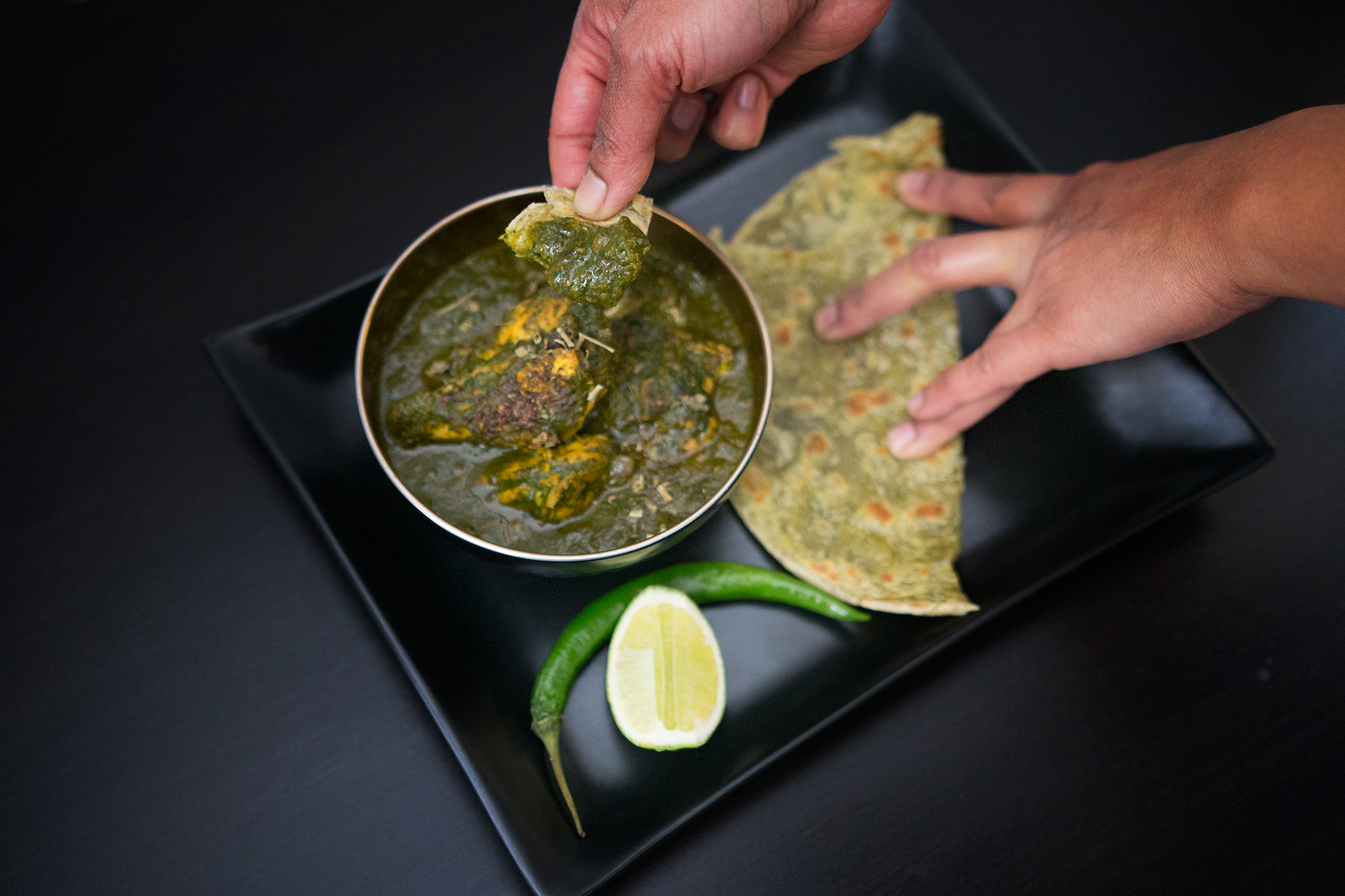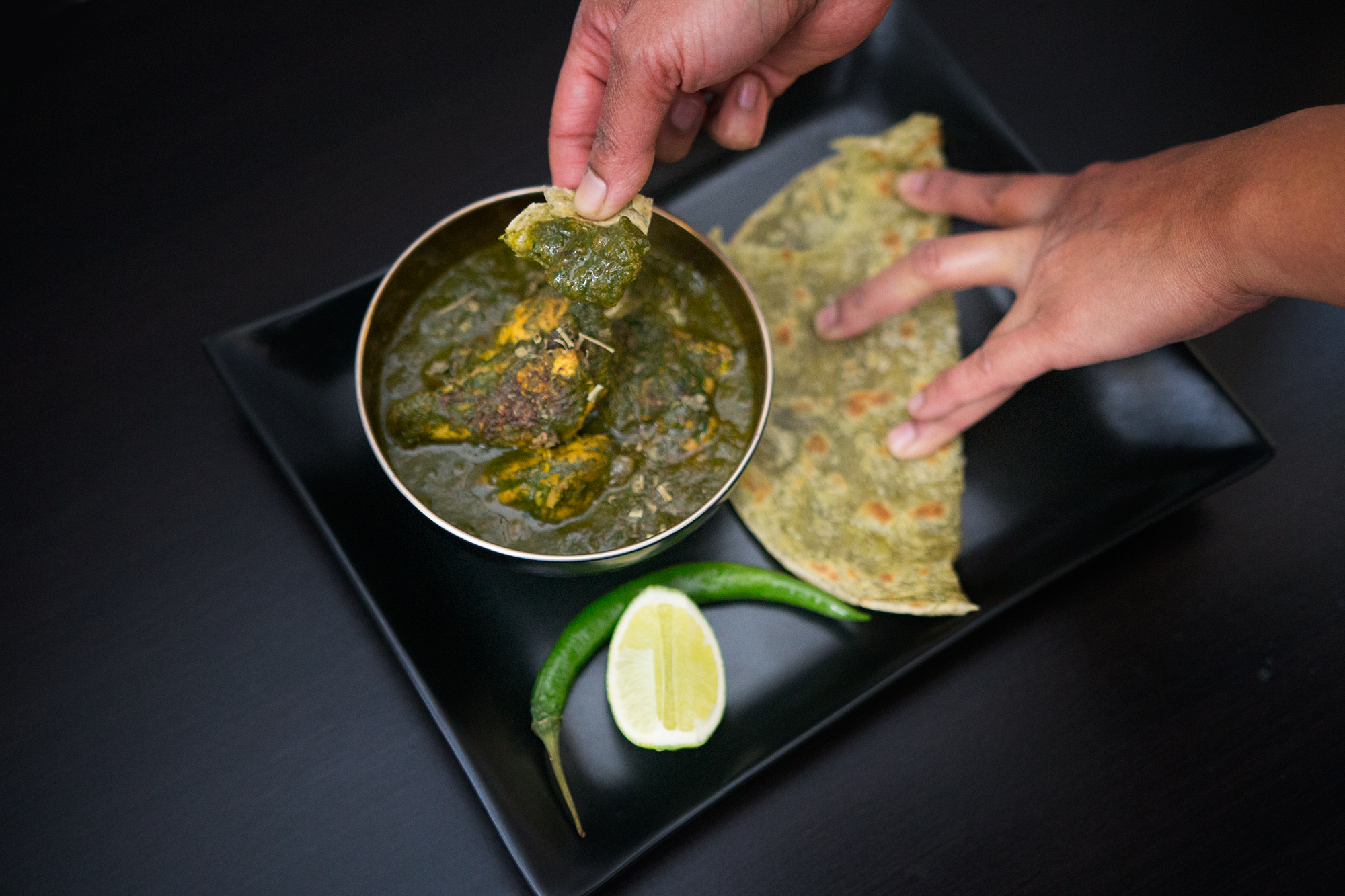 Known by so many alternate names like Palak Murgh, Palak Chicken, Saag Murgh, Saag Chicken is simply Chicken cooked in a delicious Chicken gravy. This recipe was requested by one of my subscribers Flavio, from Equador,currently living in D.C. He loves Indian food particularly Saag and I am happy to oblige.
The addition of Spinach enhances the taste, but also bumps up the nutritional value!
The two main ingredients are Chicken and Saag aka Spinach. There is a similar dish made with Lamb or Mutton and that's called Saag Ghosht.
[youtube-subscriber nickname=kravingsblog]
Ingredients
1 bunch Spinach, blanched and pureed to yield 1 cup
3 lbs bone in Chicken pieces
1 – 2 tbsps Mustard Oil
1 – 2 tbsps Regular Oil
1 cup finely chopped Onion
1 tbsp each Ginger & Garlic paste
1 tsp each Chilli powder, Turmeric, Cumin & Coriander powder
2 cups diced Tomatoes
Salt to taste
1 tsp each Garam Masala & Kasuri methi
Instructions
Blanch the spinach in some hot water and drain and leave aside to cool
In a saute pan, heat up regular oil, together with the fragrant mustard oil
Add one cup of finely diced onions and saute
Allow this to caramelize then add 1 tbsp of ginger paste followed by 1 tbsp garlic
Stir and cook to remove the raw Ginger and Garlic taste
Add 1 tsp each Chilli powder, Turmeric, Cumin & Coriander powder
Mix well to allow the spices to warm up
Add 2 cups diced tomatoes & some salt
Cover and allow to cook till mushy and it forms a thick paste
Stir at intervals to prevent burning
Add the chicken and fold in to coat in the gravy
Puree the cooled Spinach
Cover and cook and stir at intervals for about 20 – 30 mins till the chicken nice and tender
Add one tsp of Garam masala and Kasuri methi or dried fenugreek
Add the spinach puree in and fold in
Let this simmer for a few more minutes and it's ready to eat with rice or rotis
https://kravingsfoodadventures.com/saag-chicken/