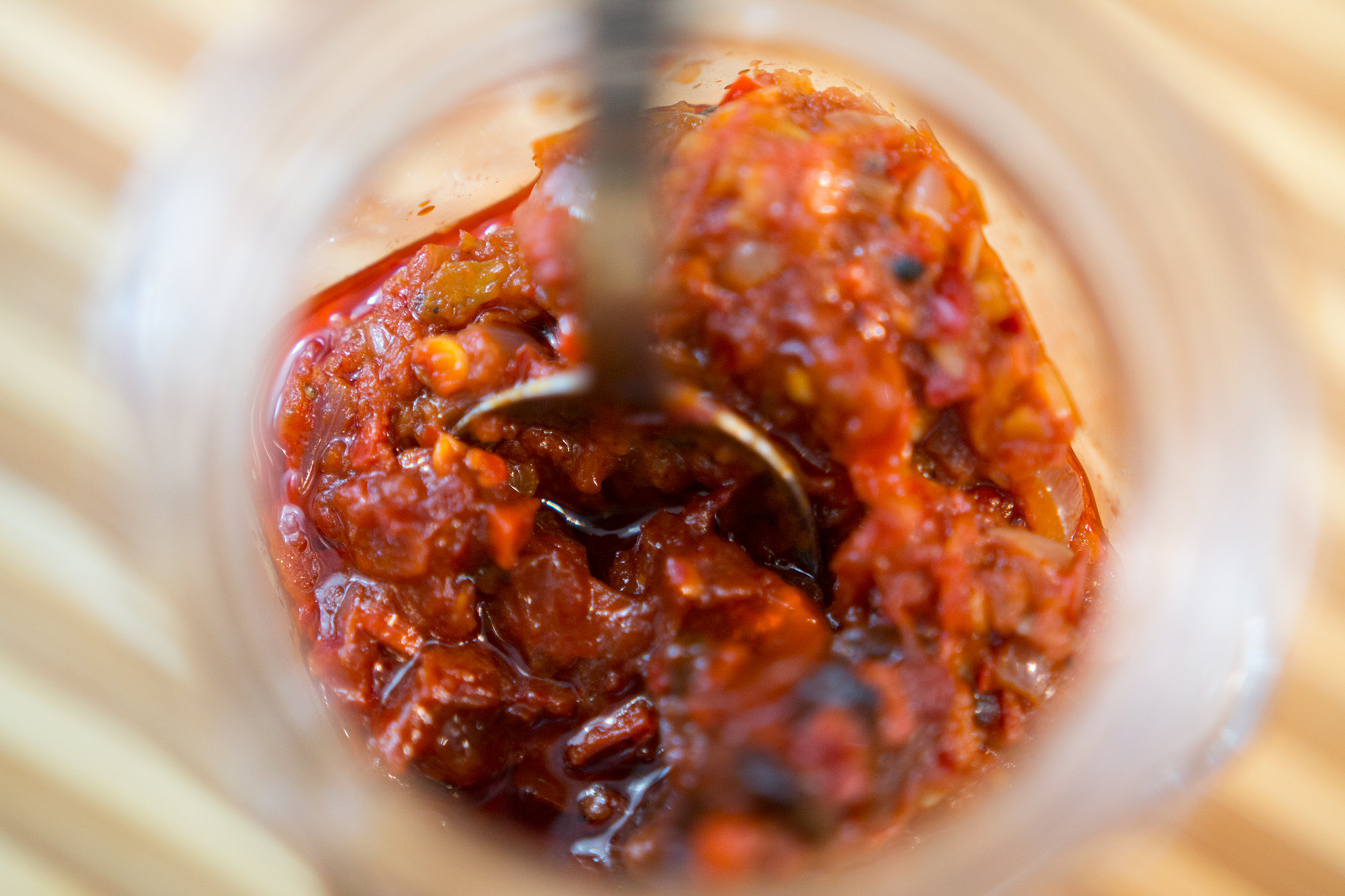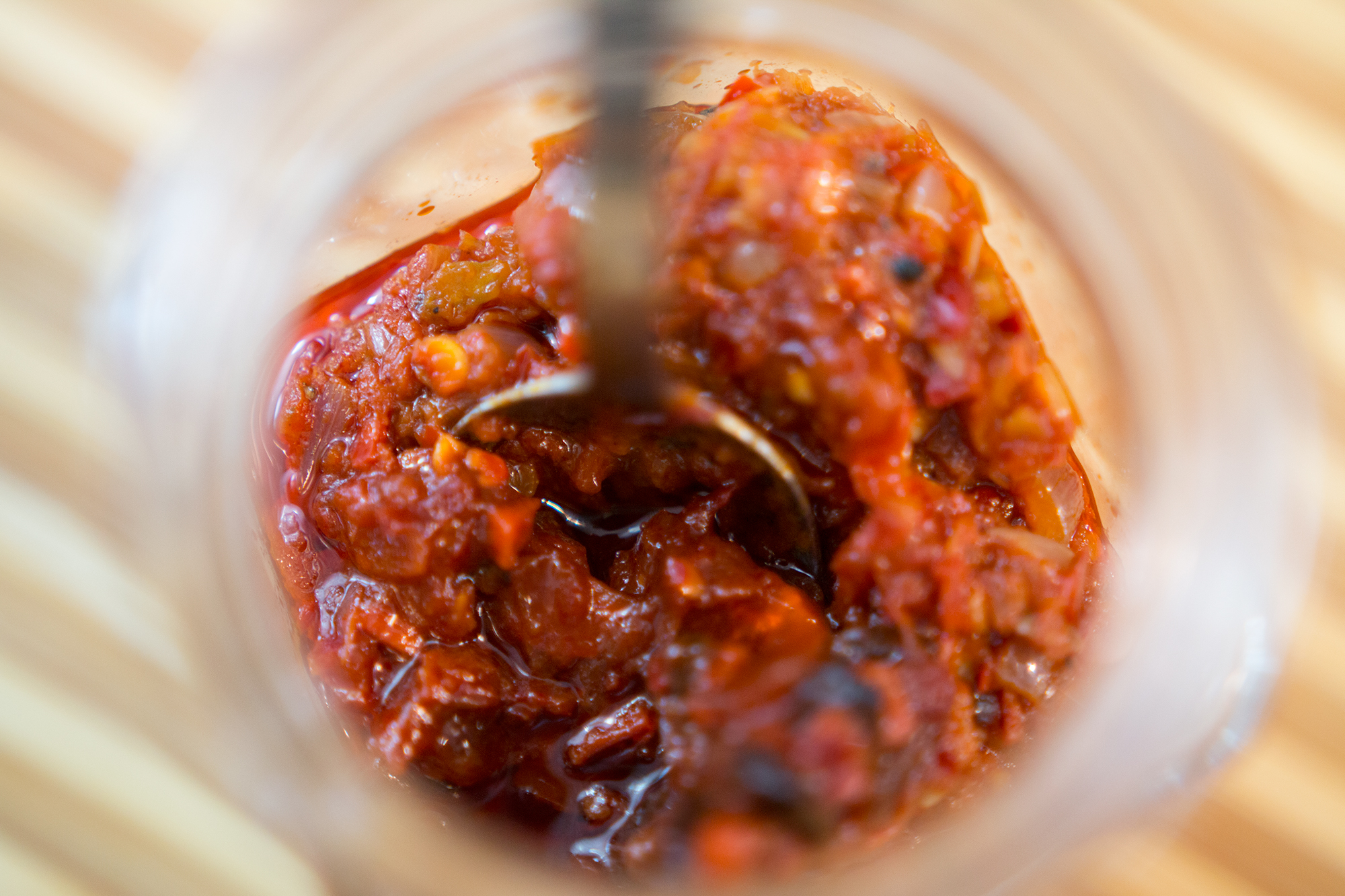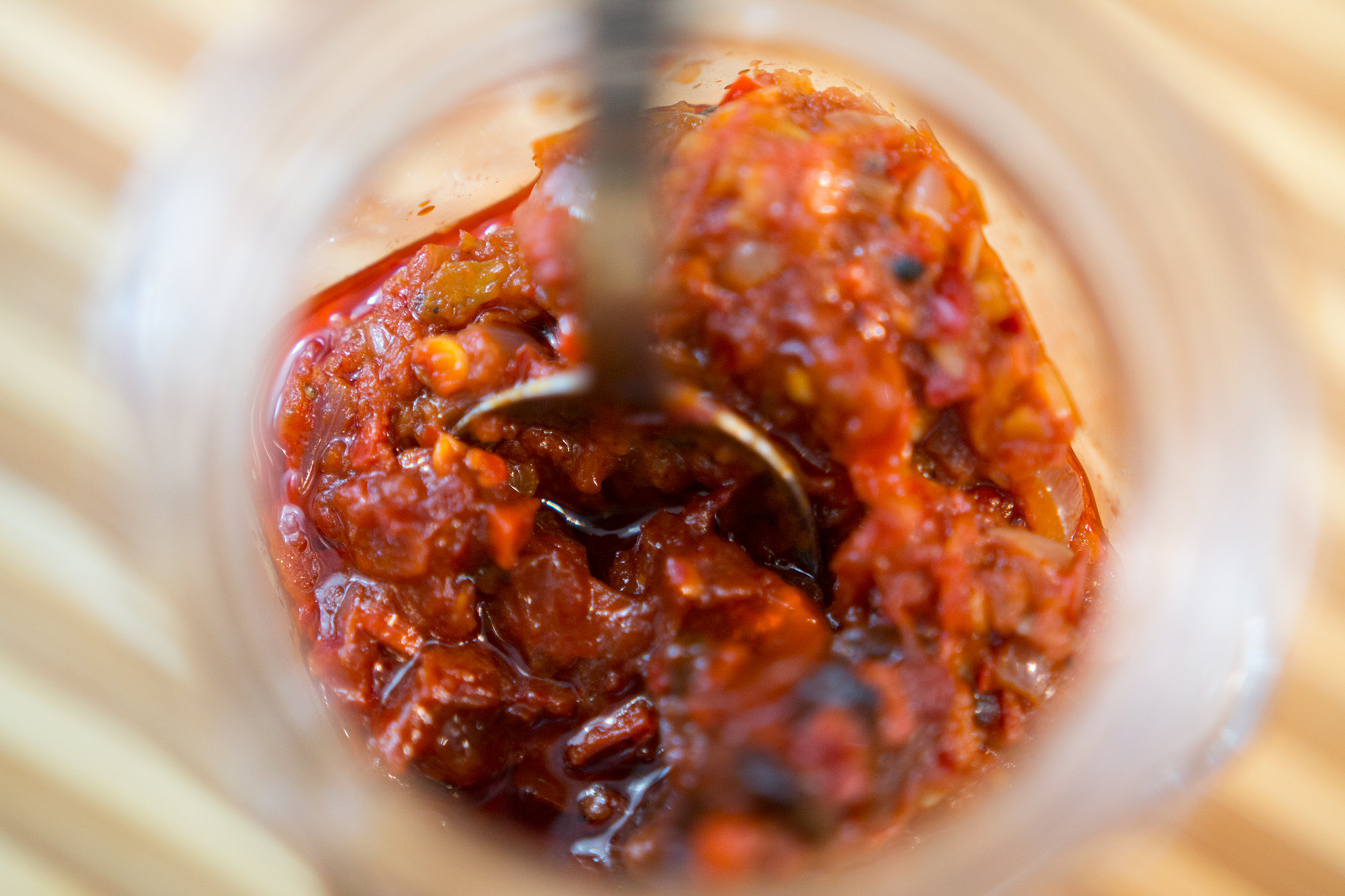 Schezwan cuisine that originated in the Sichauan province of China is bold and spicy and very popular in Indian Chinese cuisine. The addition of the authentic Sichuan peppers make this a true Schezwan sauce.
In India, many people use dried Kashmiri chillies because it's readily available and also used in many other Indian masalas. If your would like to use Kashmiri chillies for this recipe, just use a but less as they are considerably smaller than the regular Chinese Chillies.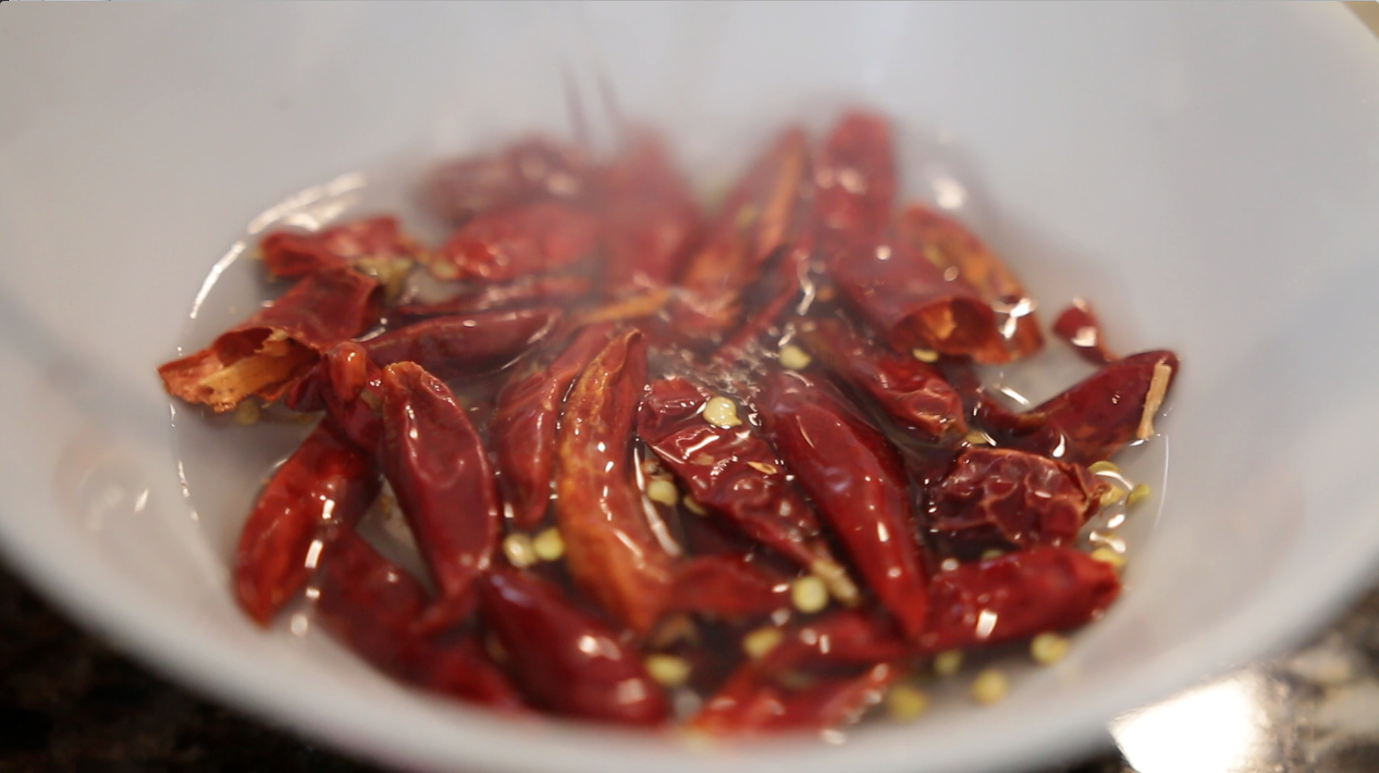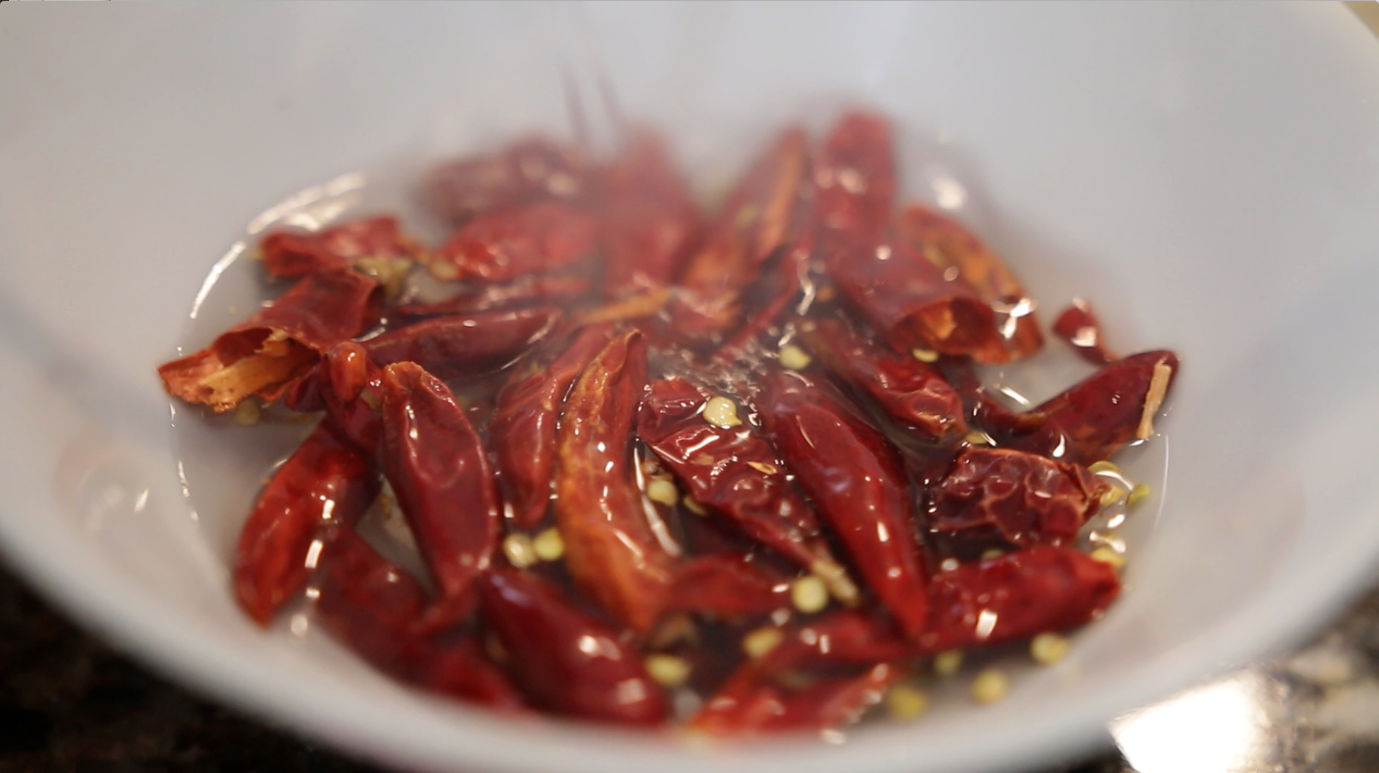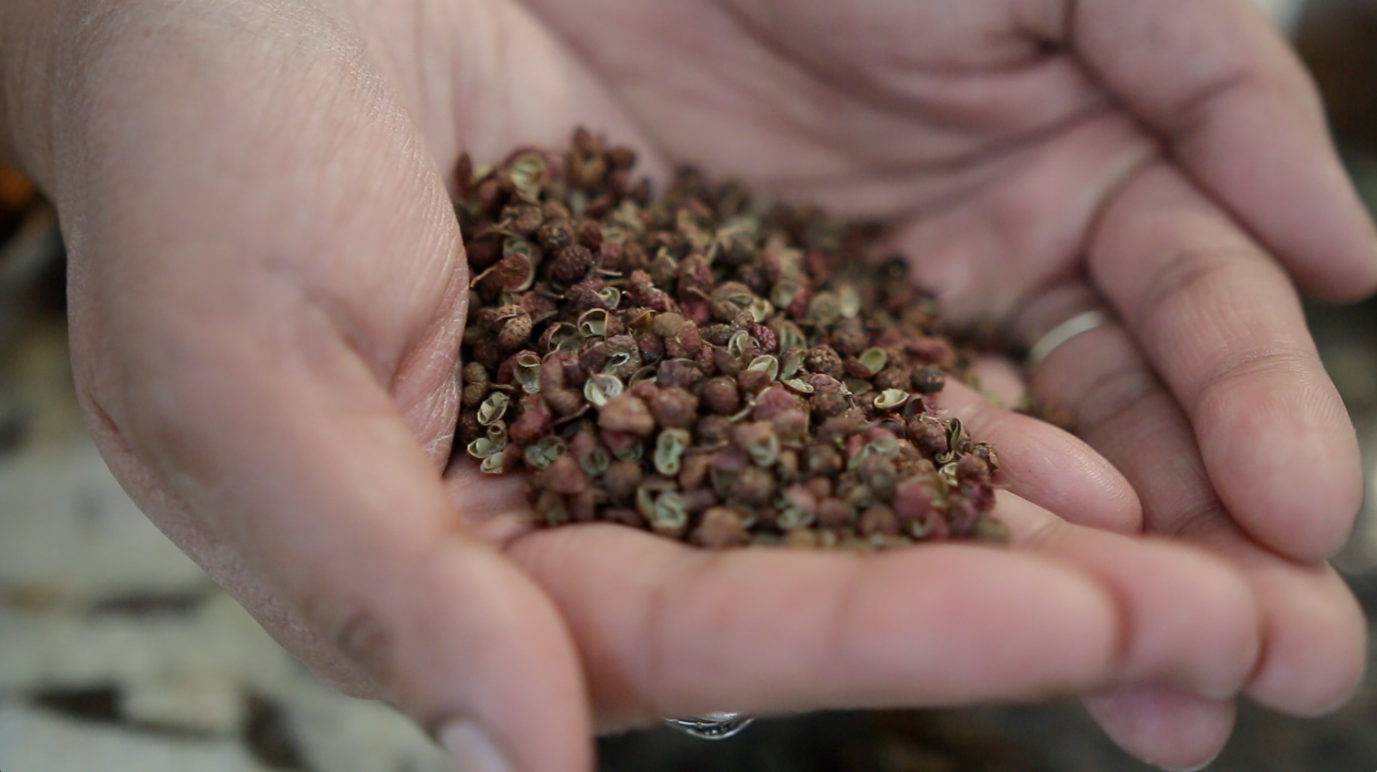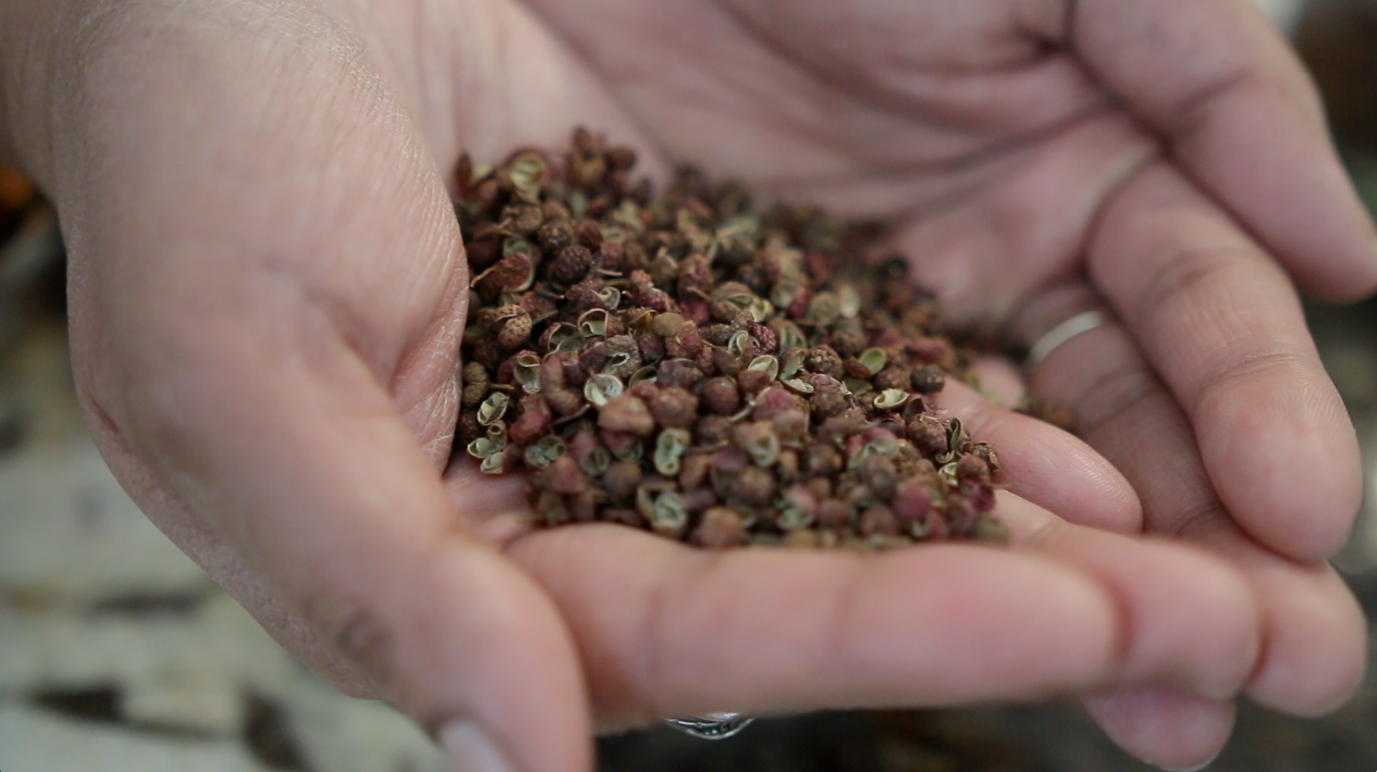 Make a batch or so of this paste and you can store it in your fridge to make a wide variety of other recipes from the same base.
Schezwan Paste or Marinade
Ingredients
Ingredients
20 deseeded dried chillies
4 tbsps Chilli oil
2 tbsps sesame oil
4 cloves of garlic finely chopped
1 star anise
2 shallots finely chopped
3 tbsps finely chopped Chinese celery
1 tsp crushed Sichuan peppercorns
2 tbsps red tomato paste
1 tsp vinegar
1 tsp light soya sauce
Coarse salt
More oil if preserving
Instructions
Process
Soak the red chillies in boiling hot water for a minimum of one hour and grind
In a heated wok add the chilli and sesame oil and add the garlic and star anise
When the garlic is a light golden brown, add the shallots and let them sweat
Add the celery followed by the Sichuan peppercorns that are lightly pounded to release their flavor
Add the ground chilli paste and mix
Add 2 tbsps of red tomato paste and mix
Add 1 tsp each vinegar and light soya sauce
Add salt and add more oil if intending to preserve in the fridge.
https://kravingsfoodadventures.com/schezwan-paste-or-marinade-2/