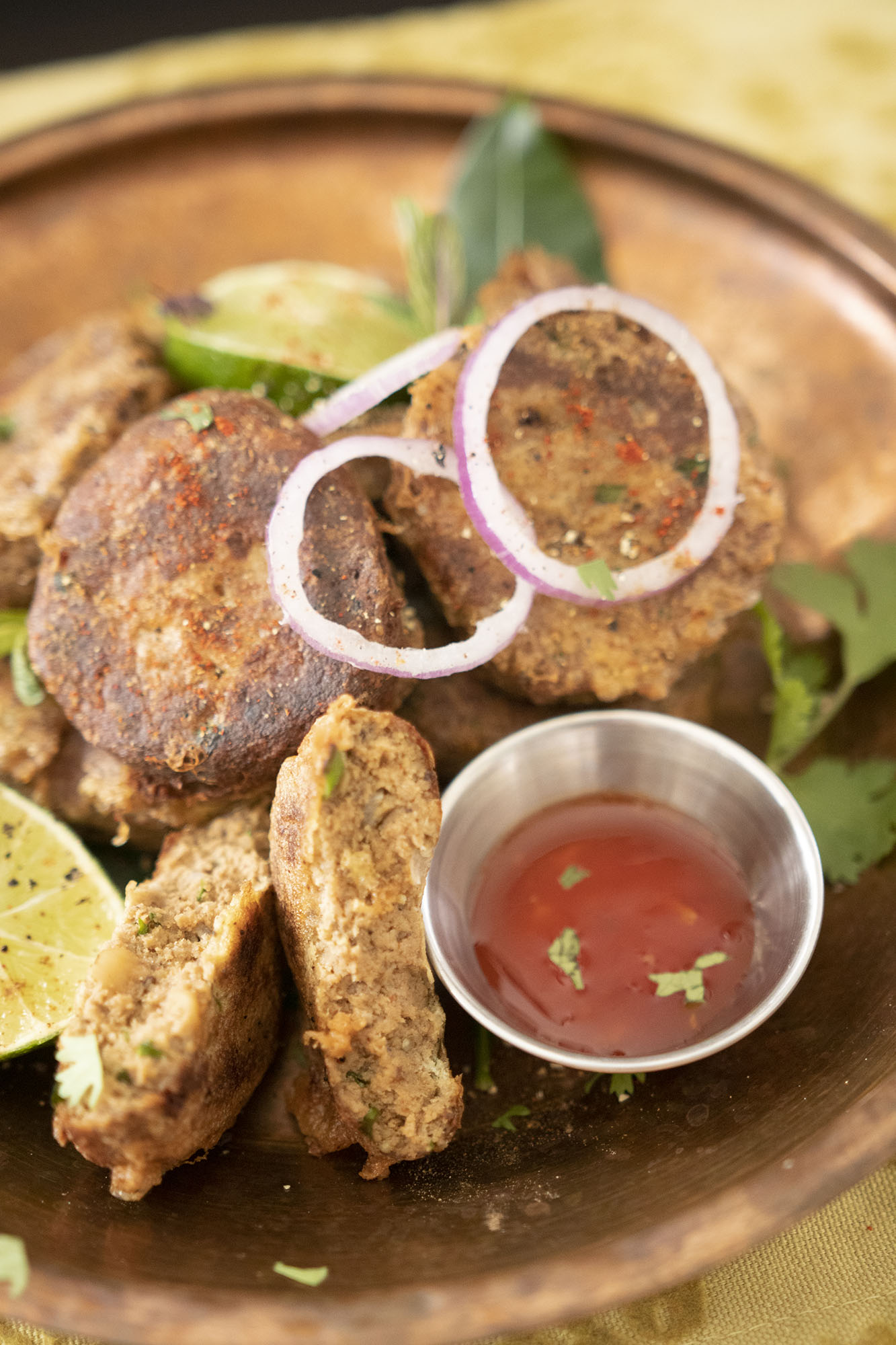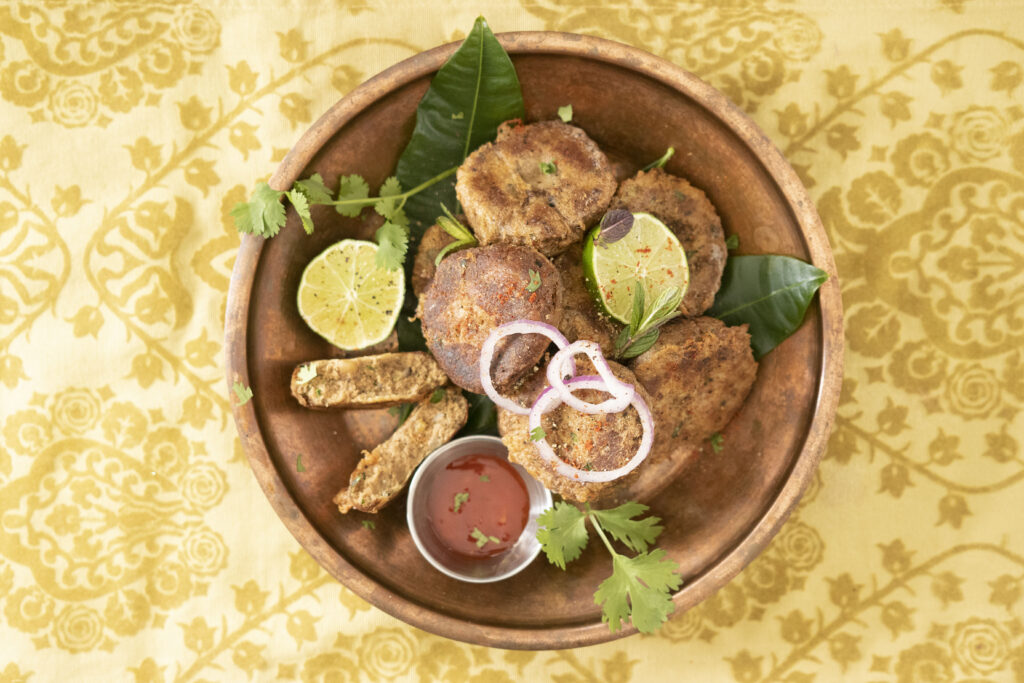 Shammi Kebab is made by cooking meat, spices and Chana Dhal together
It's ground to a paste, add ingredients to and formed into disc like kebabs. It's then dipped in Egg and fried. This kebab is gluten free unless of course you decide to add breadcrumbs.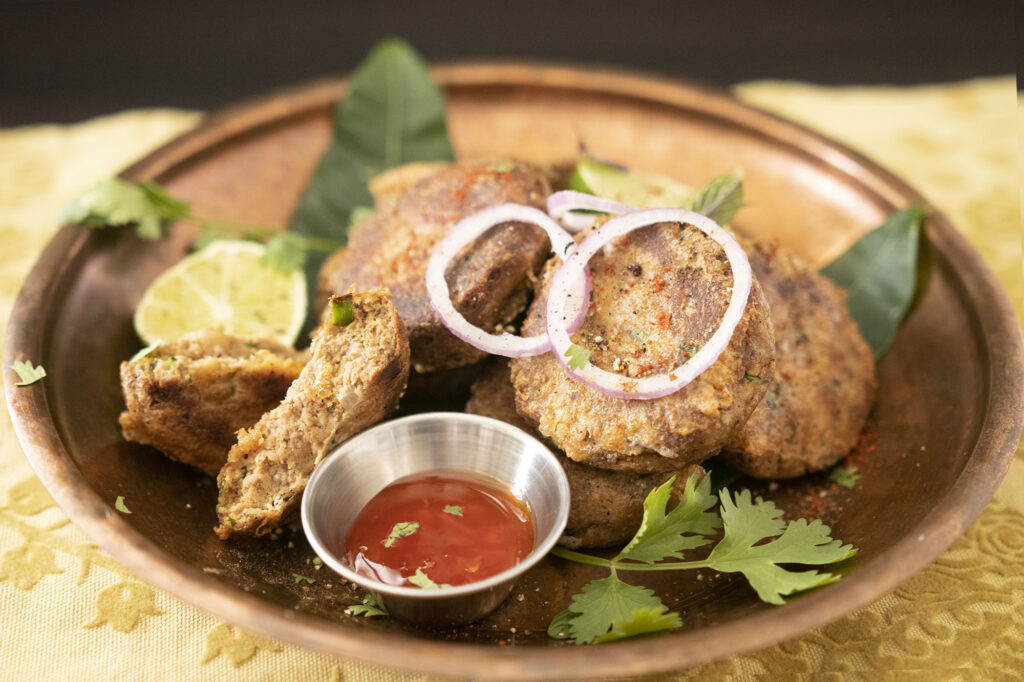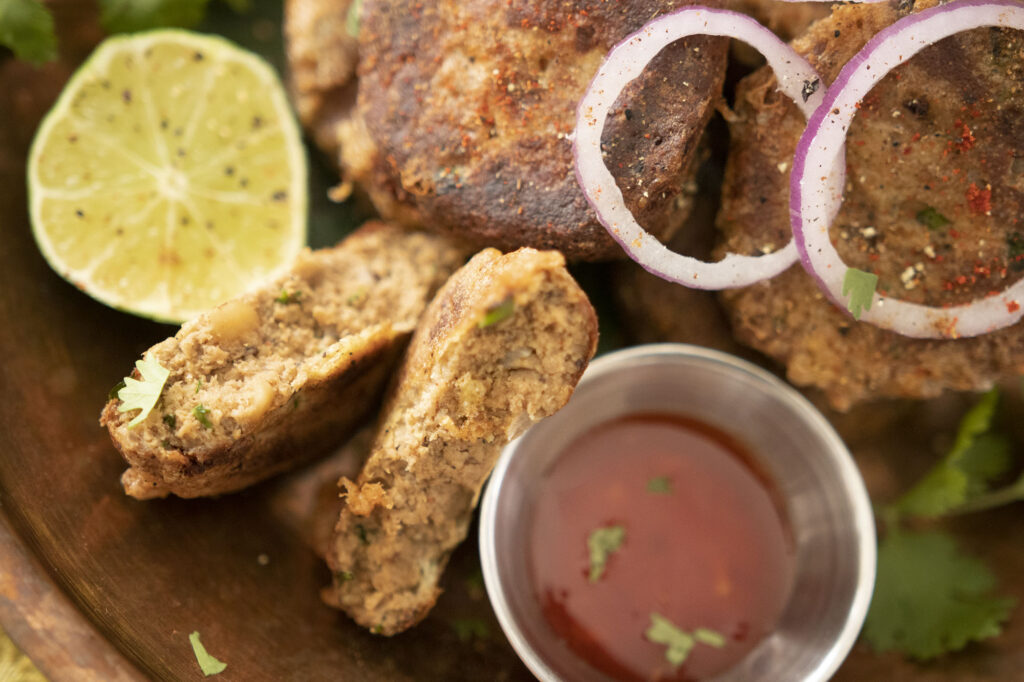 The tricky part with Shammi Kebabs is getting the mixture just right. Too soft and it will crumble and fall apart.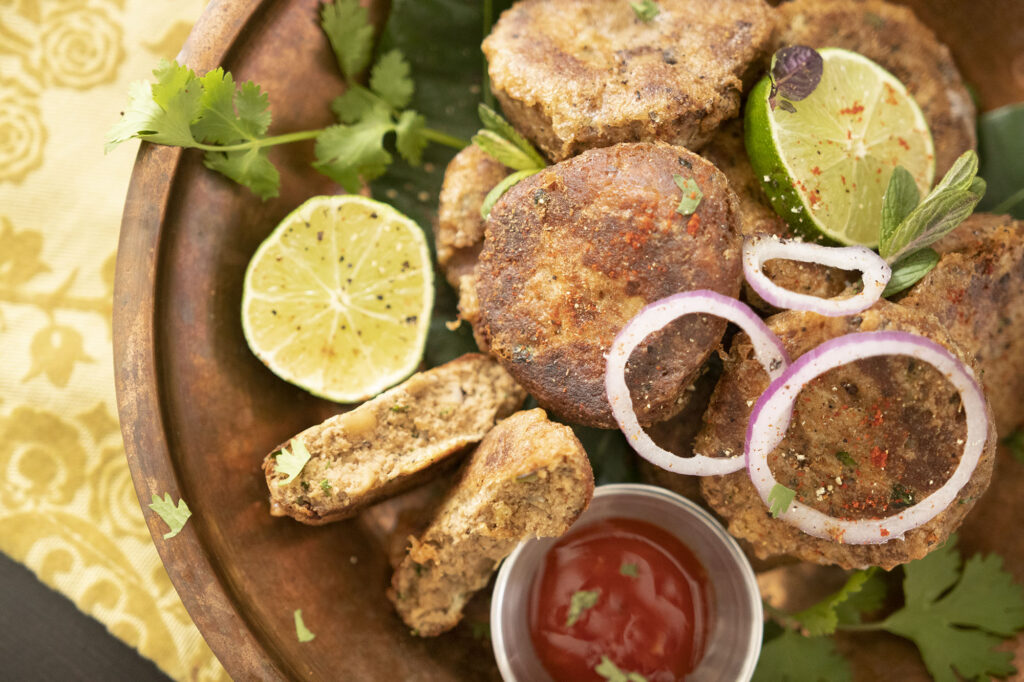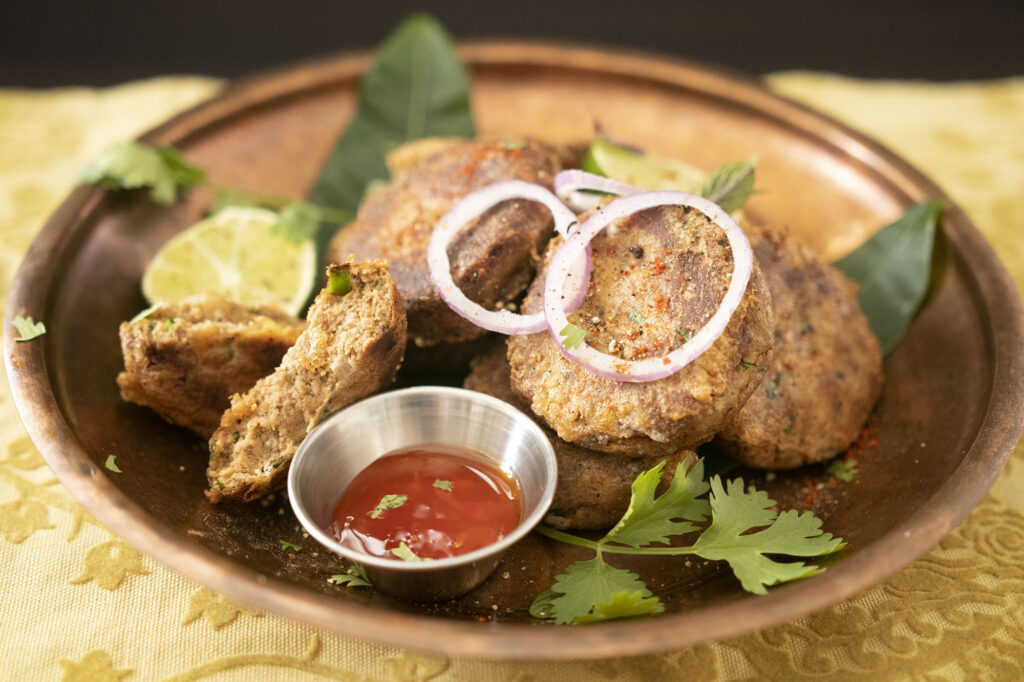 The traditional way of making kebabs is to cook chunks of meat with whole chillies, spices and chana dhal, however I've devised an easier way to get delicious Shammi kebabs and I cook the mixture in my Instant Pot.
Follow my video for the tips and tricks to get spectacular results!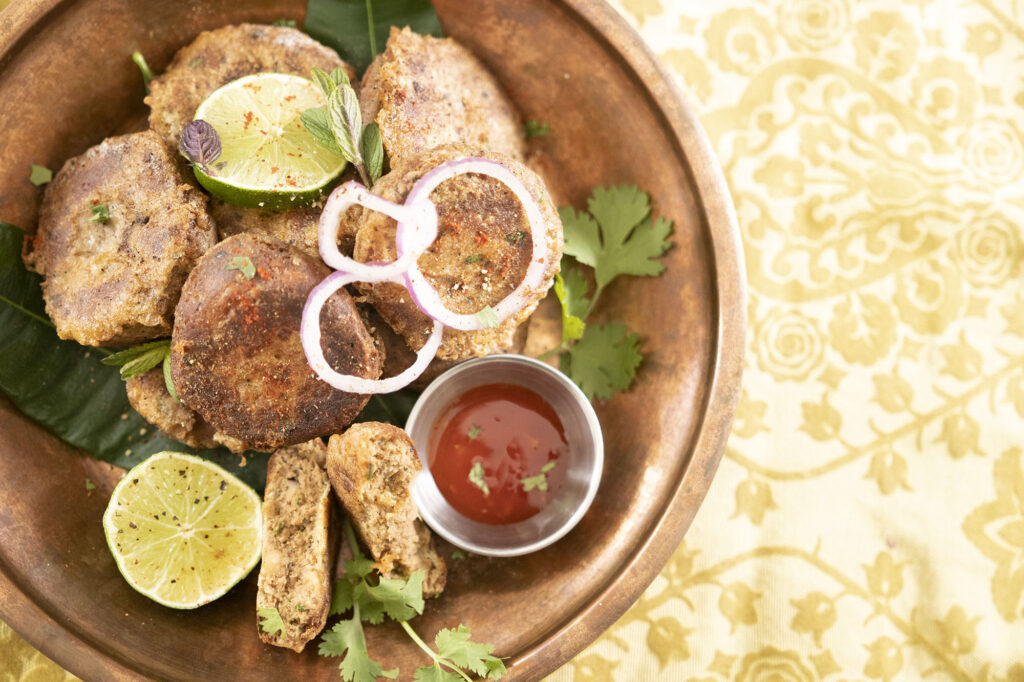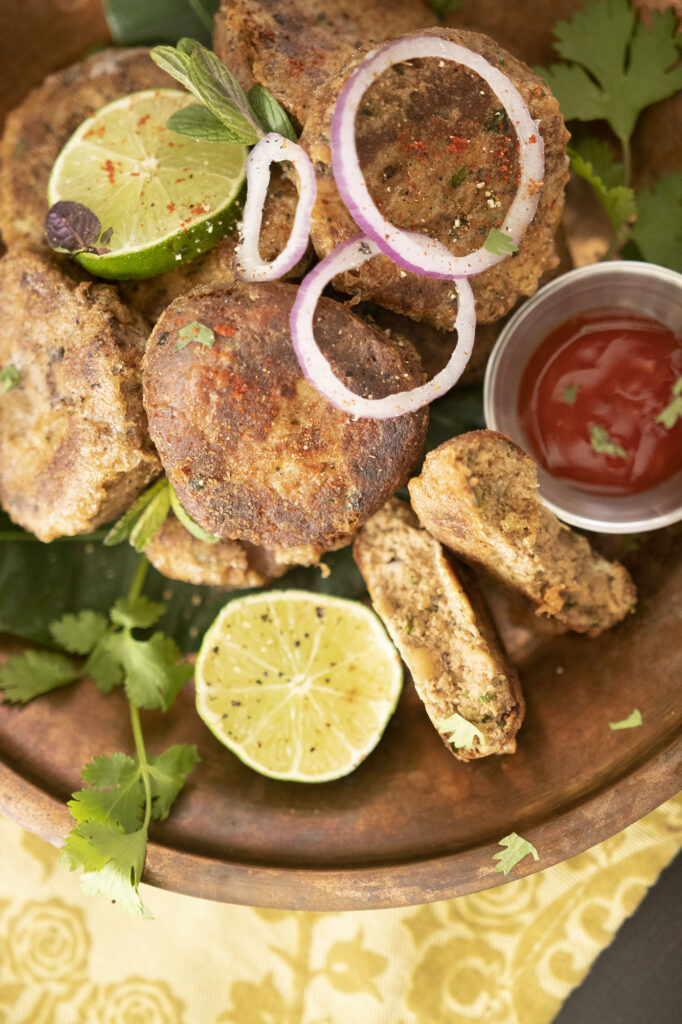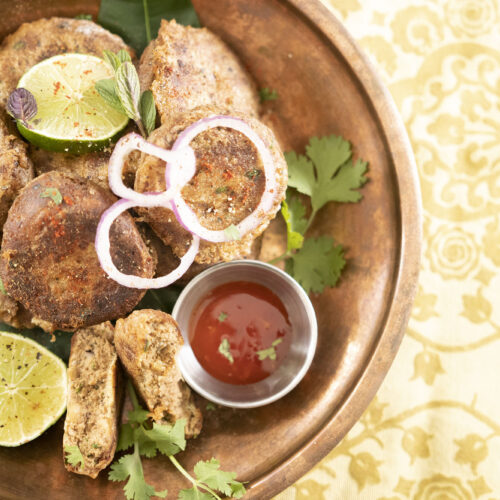 Shammi Kebab
Ingredients
100

gms

3.5 oz Chana dhal

500

gms

17.6 oz ground lean Meat (Beef or Mutton)

1

tbsp

Chilli powder

1

tbsp

Cumin powder

2

tbsps

Garam Masala

1

tbsp

of Salt or to taste

1

tbsp

whole black Pepper

100

ml

Water

1/2

cup

whole Onion

1

inch

piece of Ginger

5

cloves

of Garlic

1/2

cup

finely minced Onion

2

tbsps

minced green Chilli

1

tbsp

Mint

1/4

cup

minced Coriander

4

Eggs

Seasoning Chat Masala

Salt & Pepper
Instructions
Rinse and drain the chana dhal and add it to the IP with the meat

Add the powdered spices, salt and whole pepper

Add water and the whole onion, ginger and garlic

Close the IP and set it to sealing mode

Set the timer for 20 mins

After 20 mins, open the IP and remove the whole onion, ginger and garlic

If there is still moisture left in the IP, turn on saute mode and cook till the moisture evaporates

Cool the mixture and grind in small batches

Add the onion, chilli, mint and coriander and mix well

Add between 1 – 2 eggs and mix well in between

Chill this for at least one hour

Remove and form patties with oiled hands

Beat the rest of the eggs and season with salt and pepper

Dip each shammi into the egg on both sides and shallow fry

Sprinkle with chaat masala, salt and pepper and serve with lime wedges