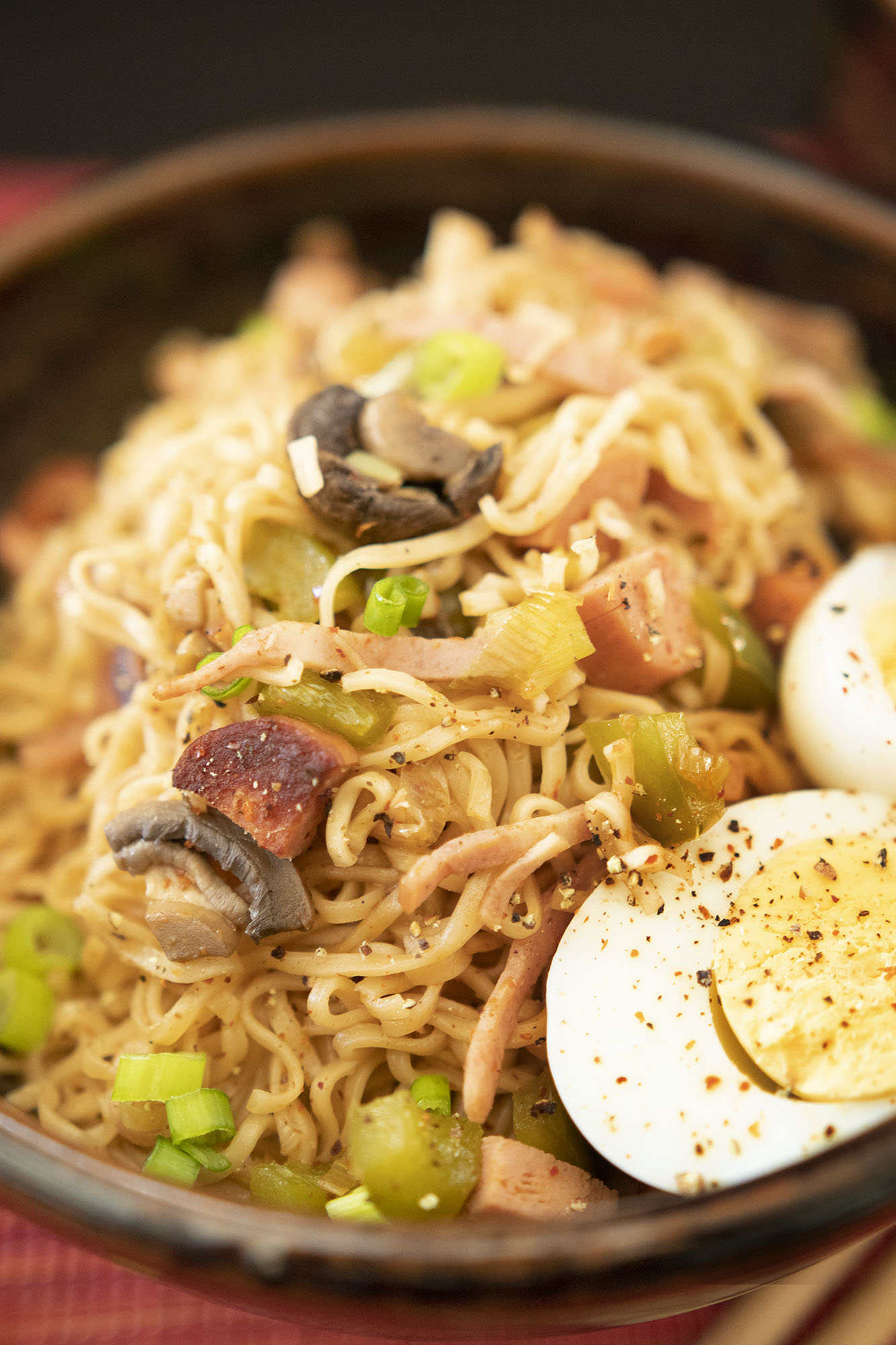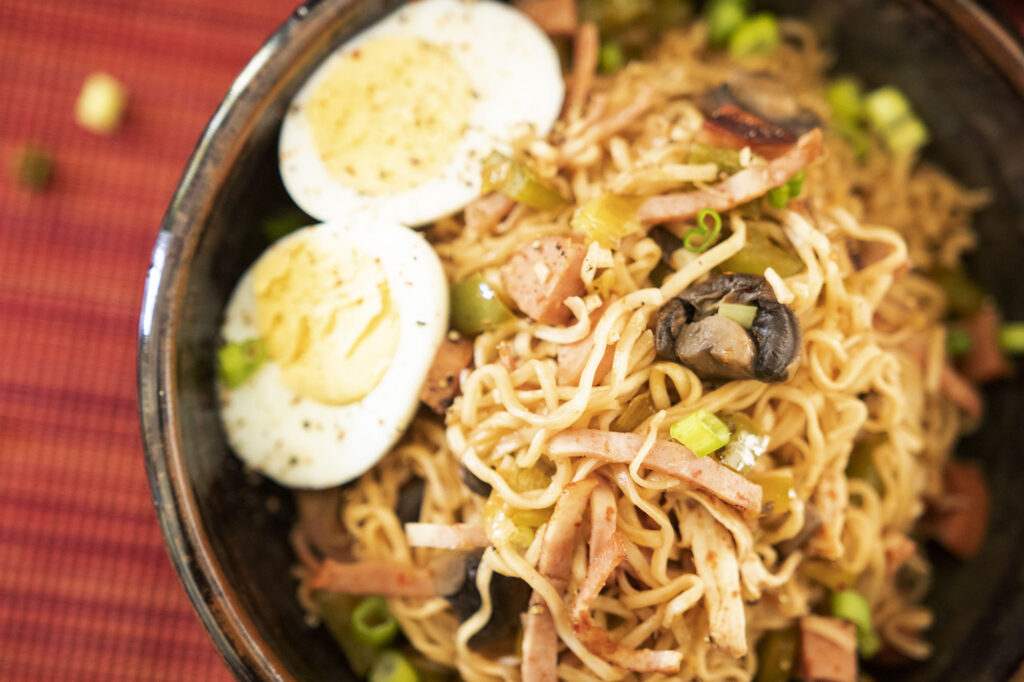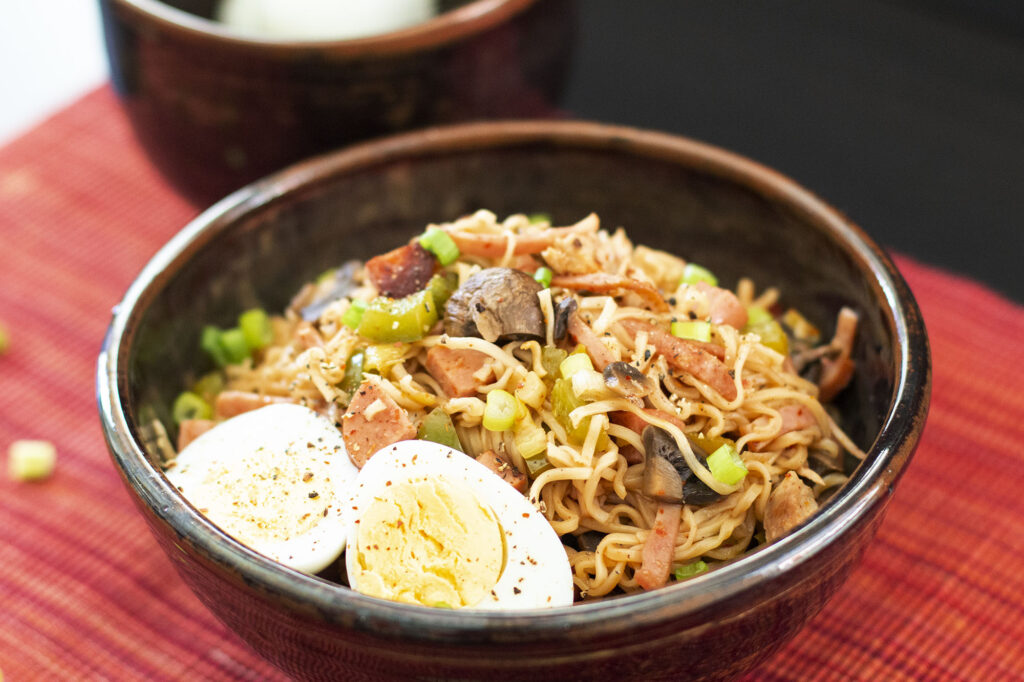 This great one pot dish can be made by sautéing, bacon and sausages with veggies and left over chicken before flavouring with the packages that come from Mama noodles and added to the cooked noodles for a quick dry and delicious stir fry.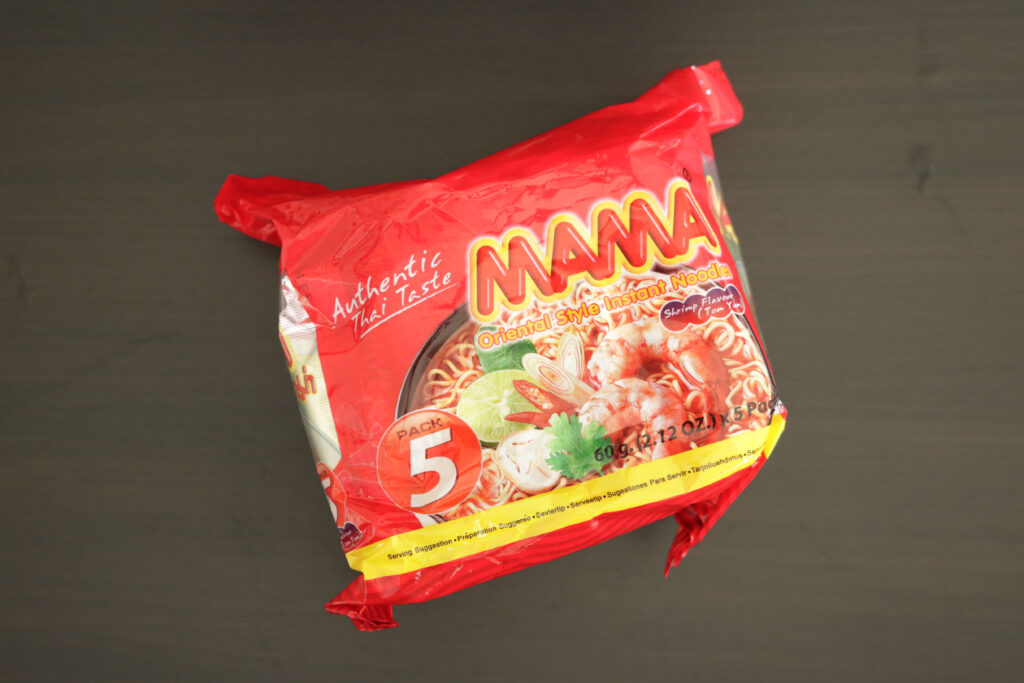 This recipe is an ode to my love of Mama noodles! These come from Thailand and there are over 50 flavours world wide but we only see about 10 or so in Canada or at least in my stores and Shrimp is my fave as it comes with a lemongrassy paste, a chilli powder and a seasoning mix.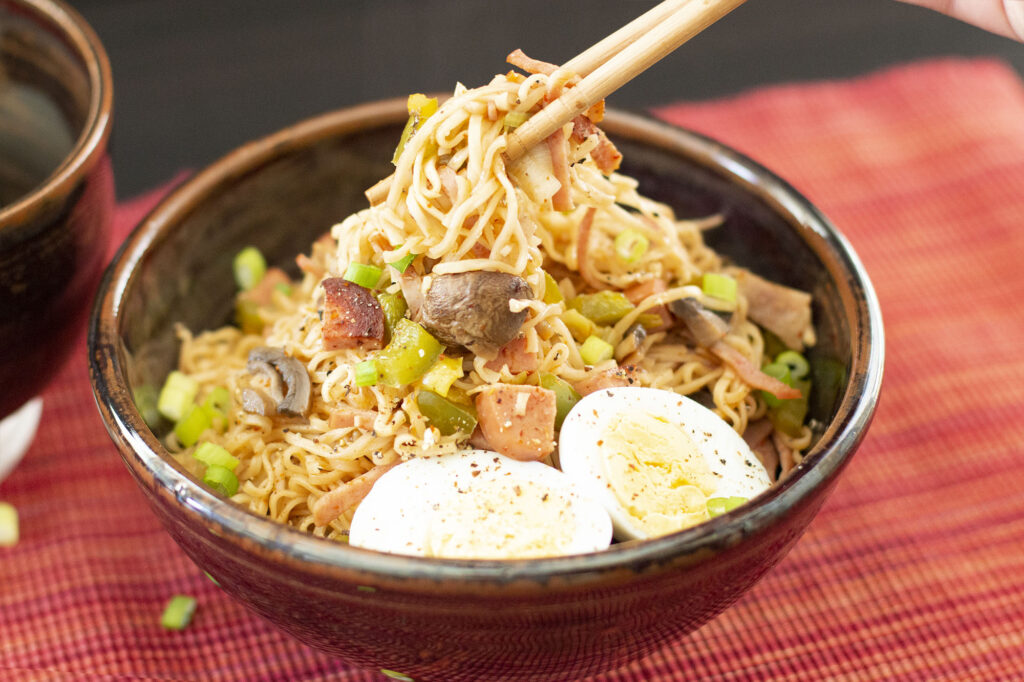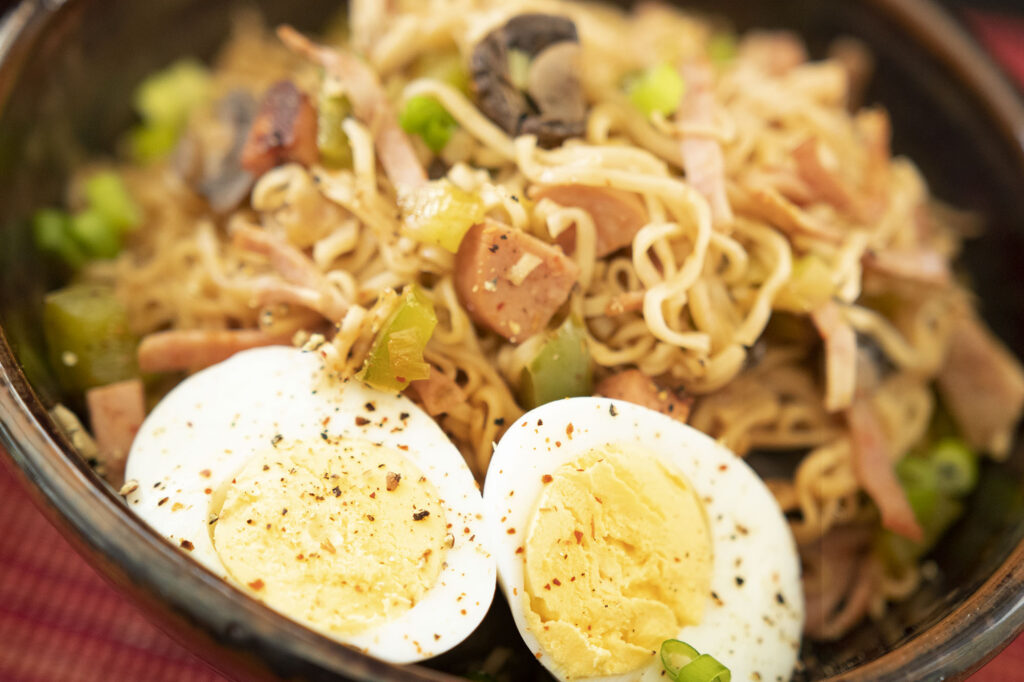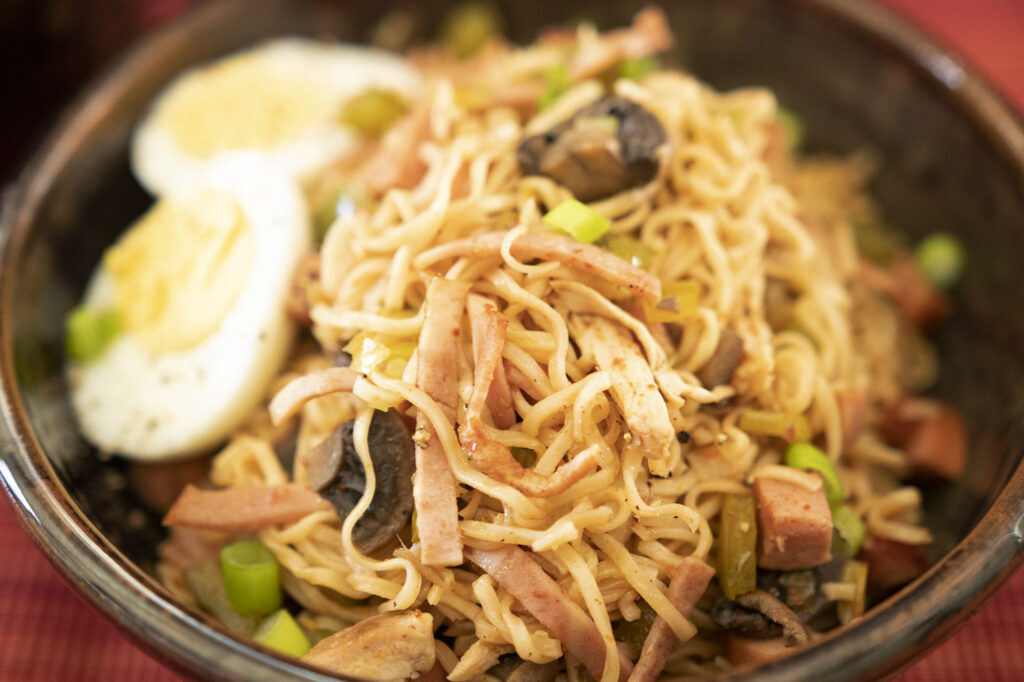 Are they good for you? No, let's be honest, they are deep fried in oil, but I do like to have these once in a while as a treat! These noodles are made from wheat and because they are deep fried you can eat them straight out of the package as well, and I do 🙂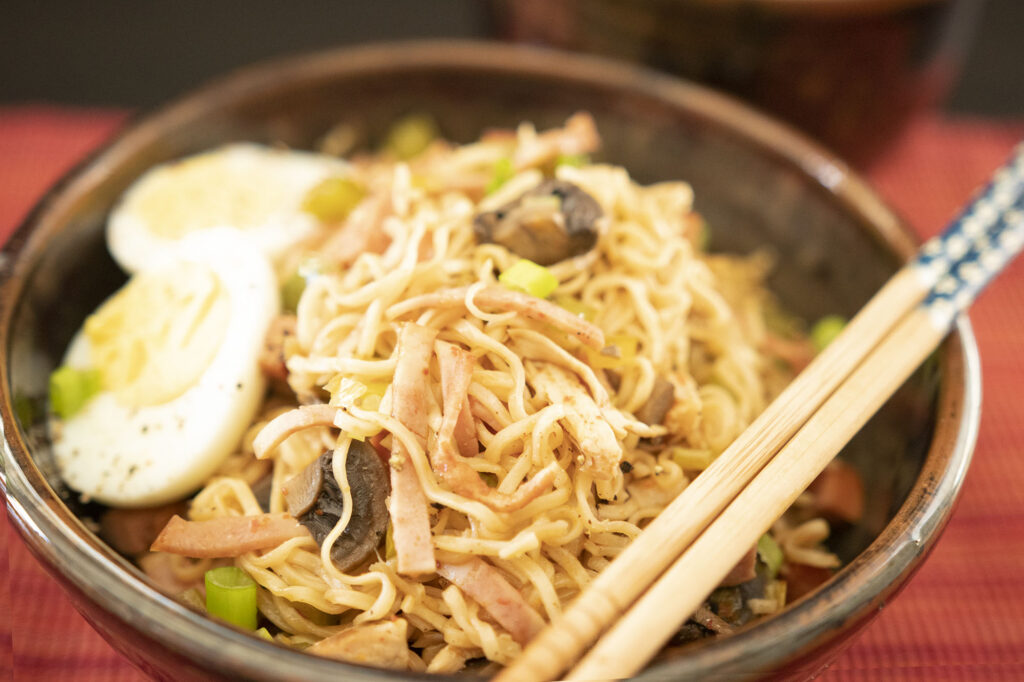 We're still in a state of emergency during the COVID pandemic so I tend to use just whatever I have in the fridge. This is also great for students in college or university and bachelors.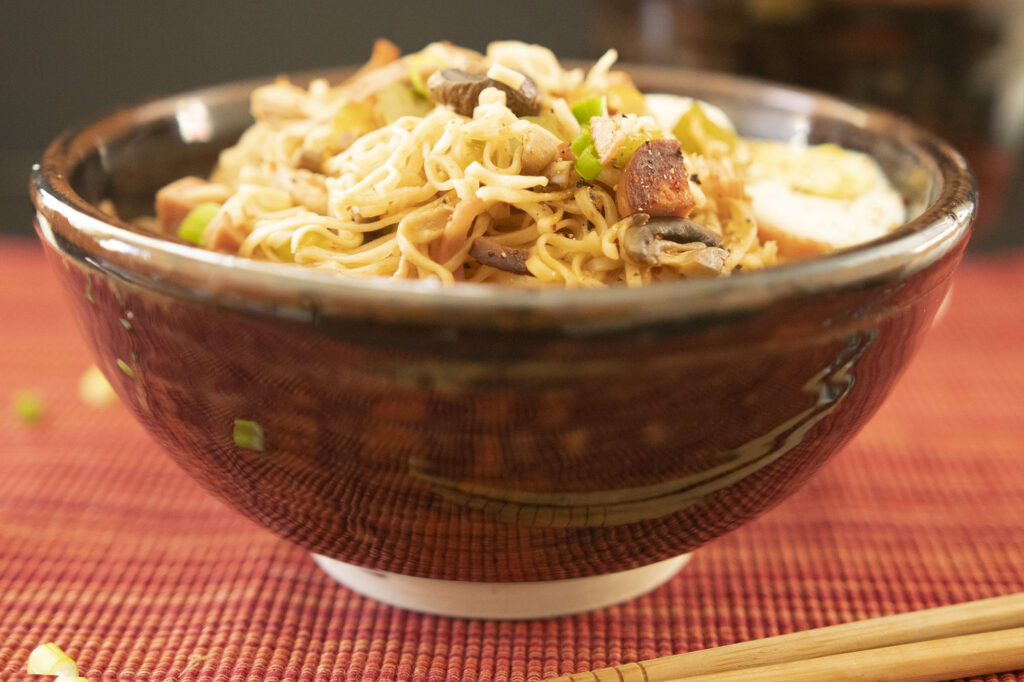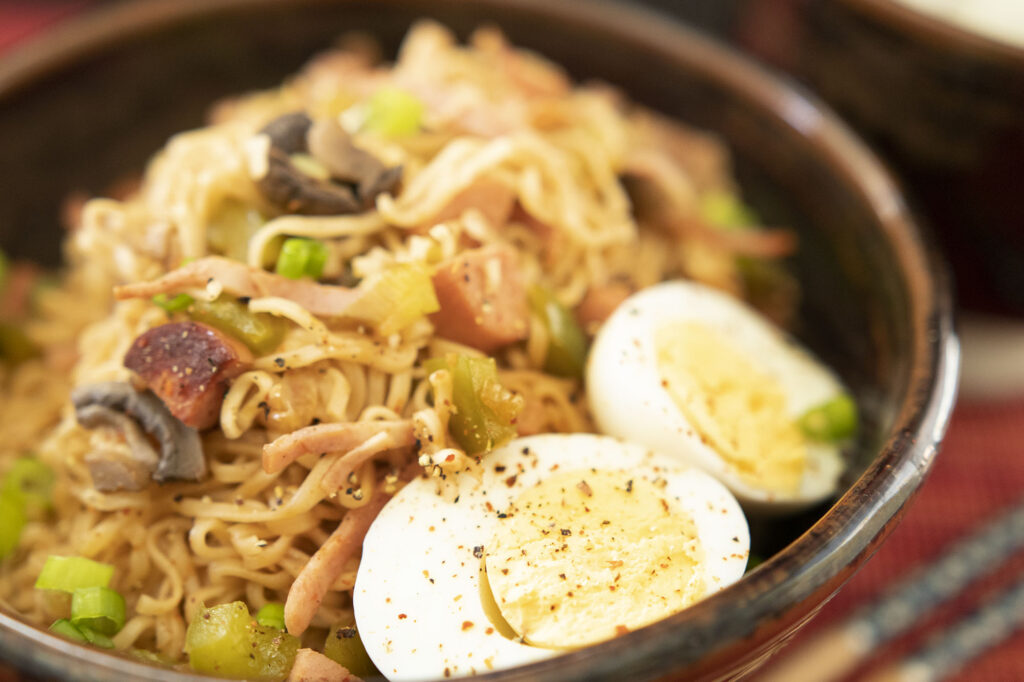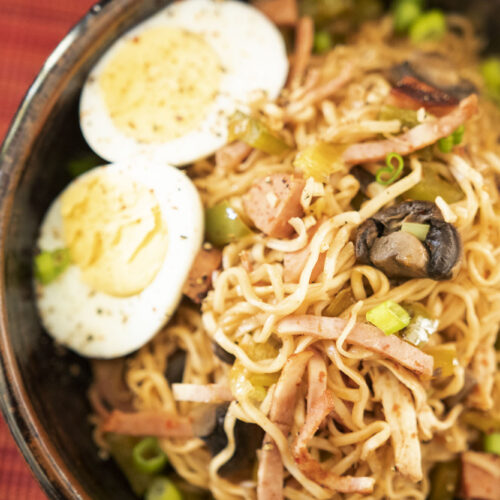 Ramen Stir fry
Ingredients
1/2

cup

chopped Sausages

1/4

cup

strips Chicken or regular bacon

1

cup

chopped Mushrooms

1/2

cup

Spring Onion

1/2

cup

diced green Pepper

1/4

cup

shredded Chicken

4

packages Mama noodles – 60 gms – 12.2 oz

1

cup

Water
Instructions
In a saute pan saute the sausages and bacon

Once cooked add the mushrooms, spring onion, green pepper, shredded chicken and all all the flavourings that come with the Mama noodles

Remove and keep aside

In the same pan add the 4 packages and the water

When it cooks a little bit, break up the noodles and cook covered for about a minute

When there is just a little liquid left, add the rest of the ingredients and mix well

Serve