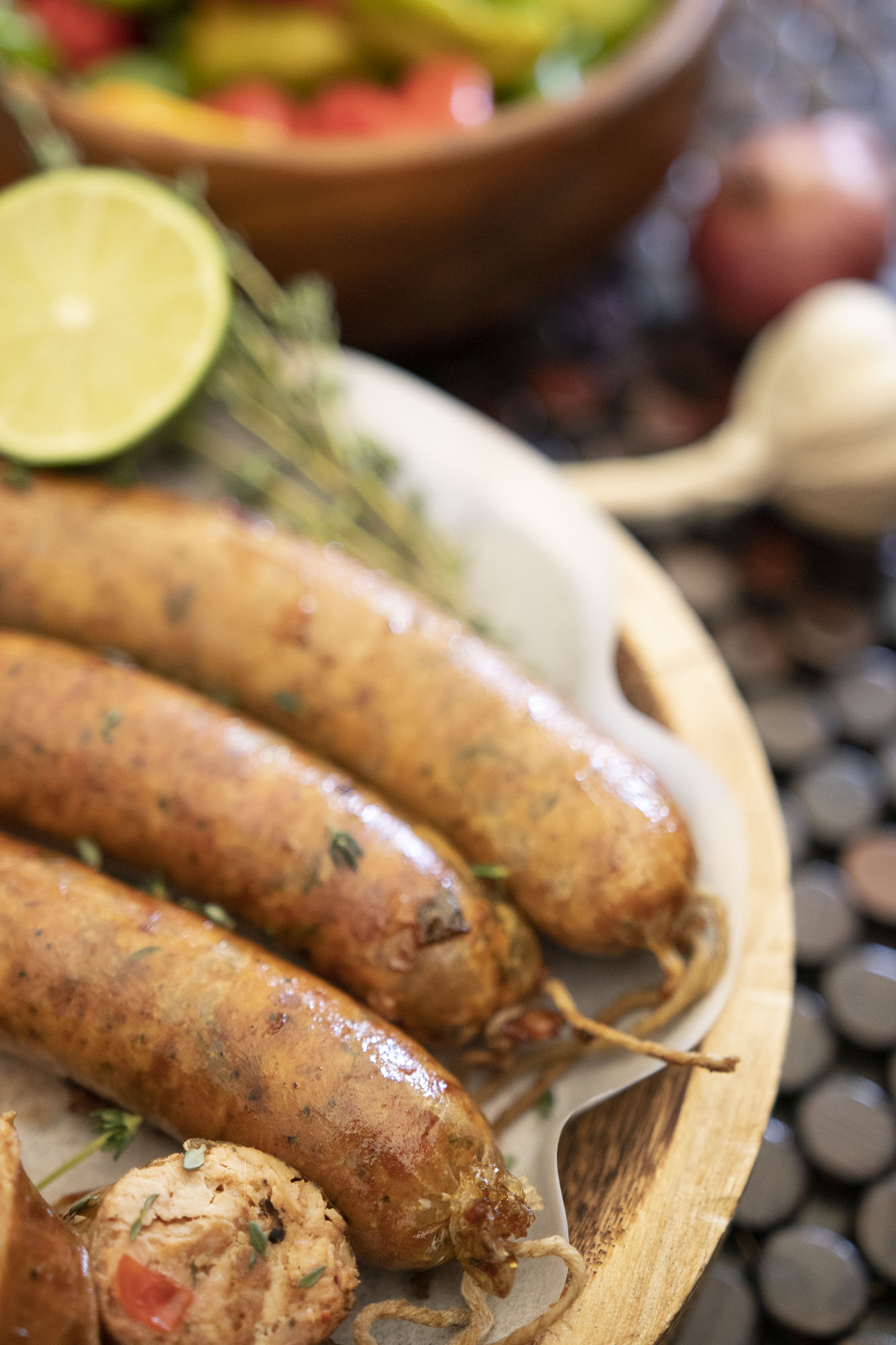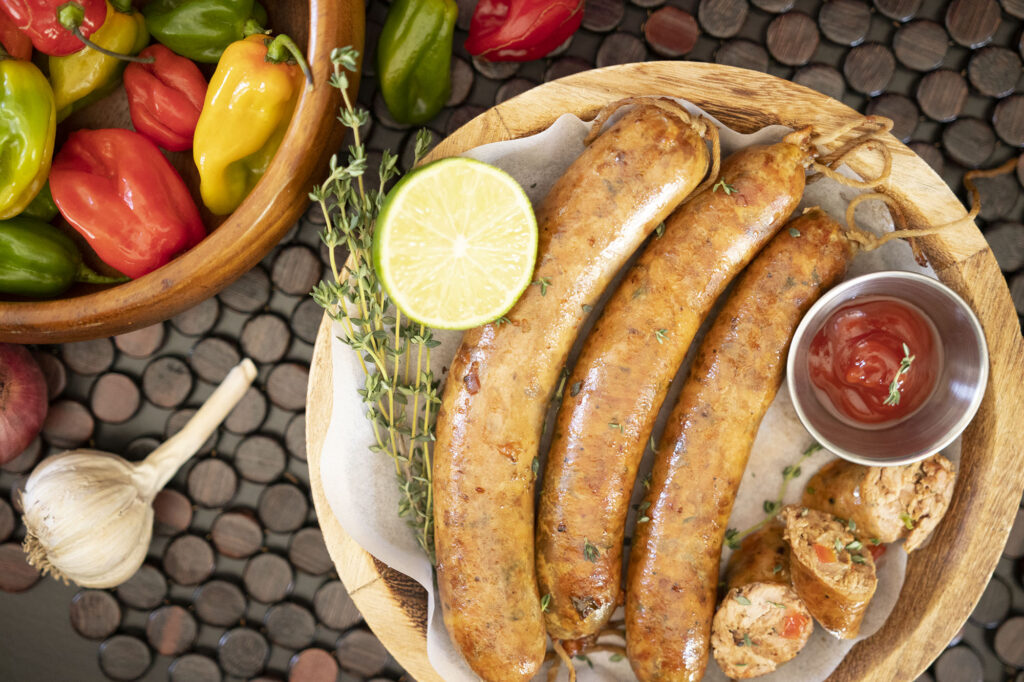 I've been obsessed with Sausages this summer. I started with the more complicated Goan Sausages and moved on to creating fun combinations for the family.
Since Jerk is a huge fave in this household – I decided to go with this incredible flavour combo for these sausages!
Jerk sauce is a combination of ingredients – Scotch Bonnet Peppers, Ginger, Garlic, Onion, Soya sauce, Vinegar, Cumin, Cinnamon, Cardamon, Sugar, Lime juice, Peppercorns, Pimento berries, Orange juice & Thyme. This spectacular blend is used to flavour the Chicken before stuffing into the sausages. It's Dy-No-Mite!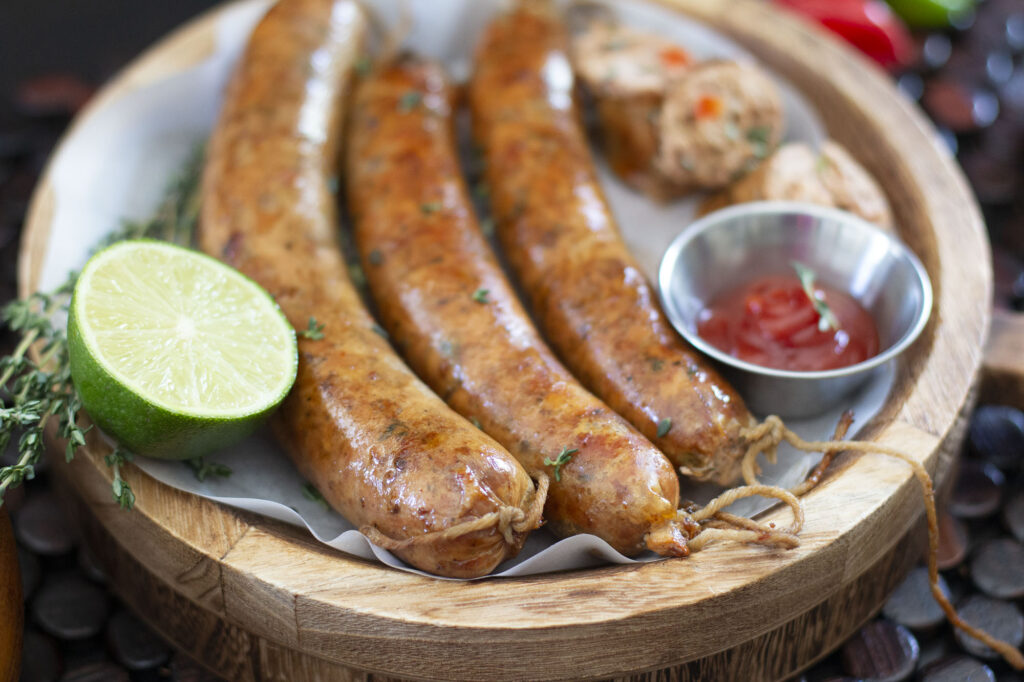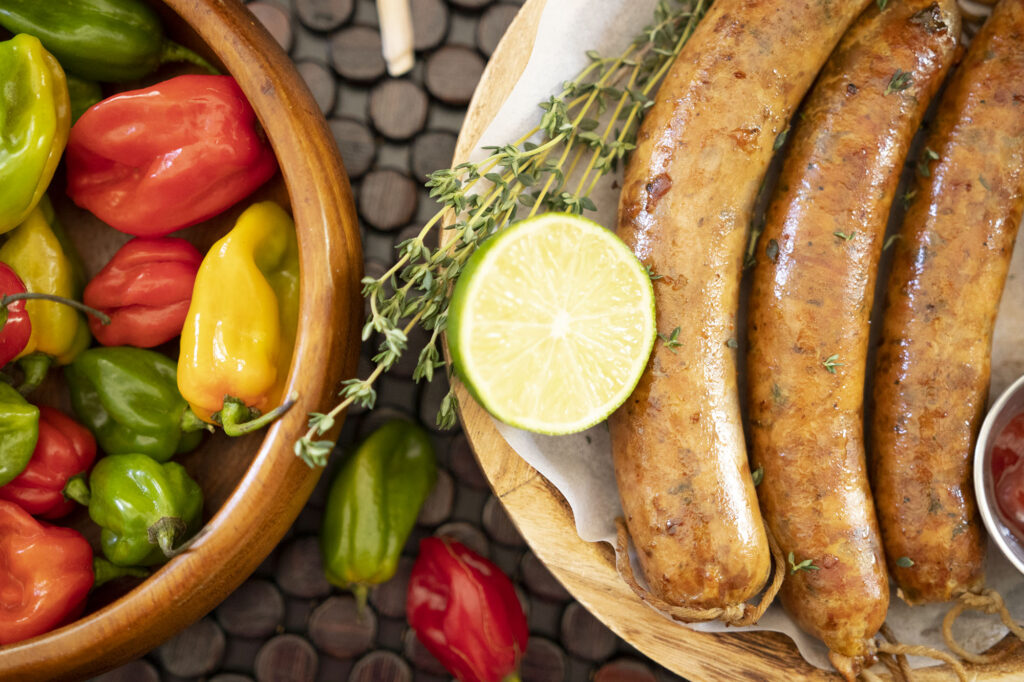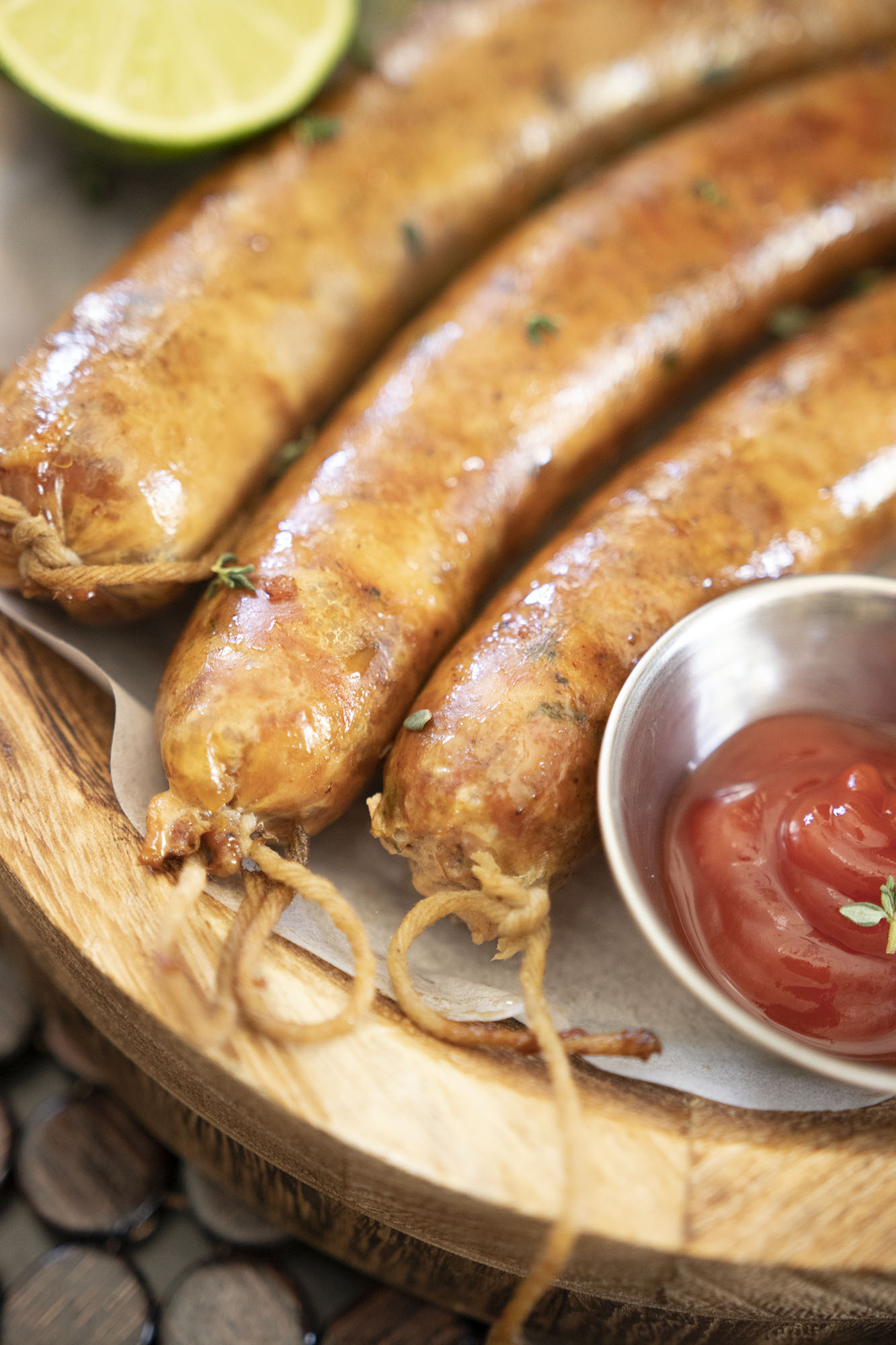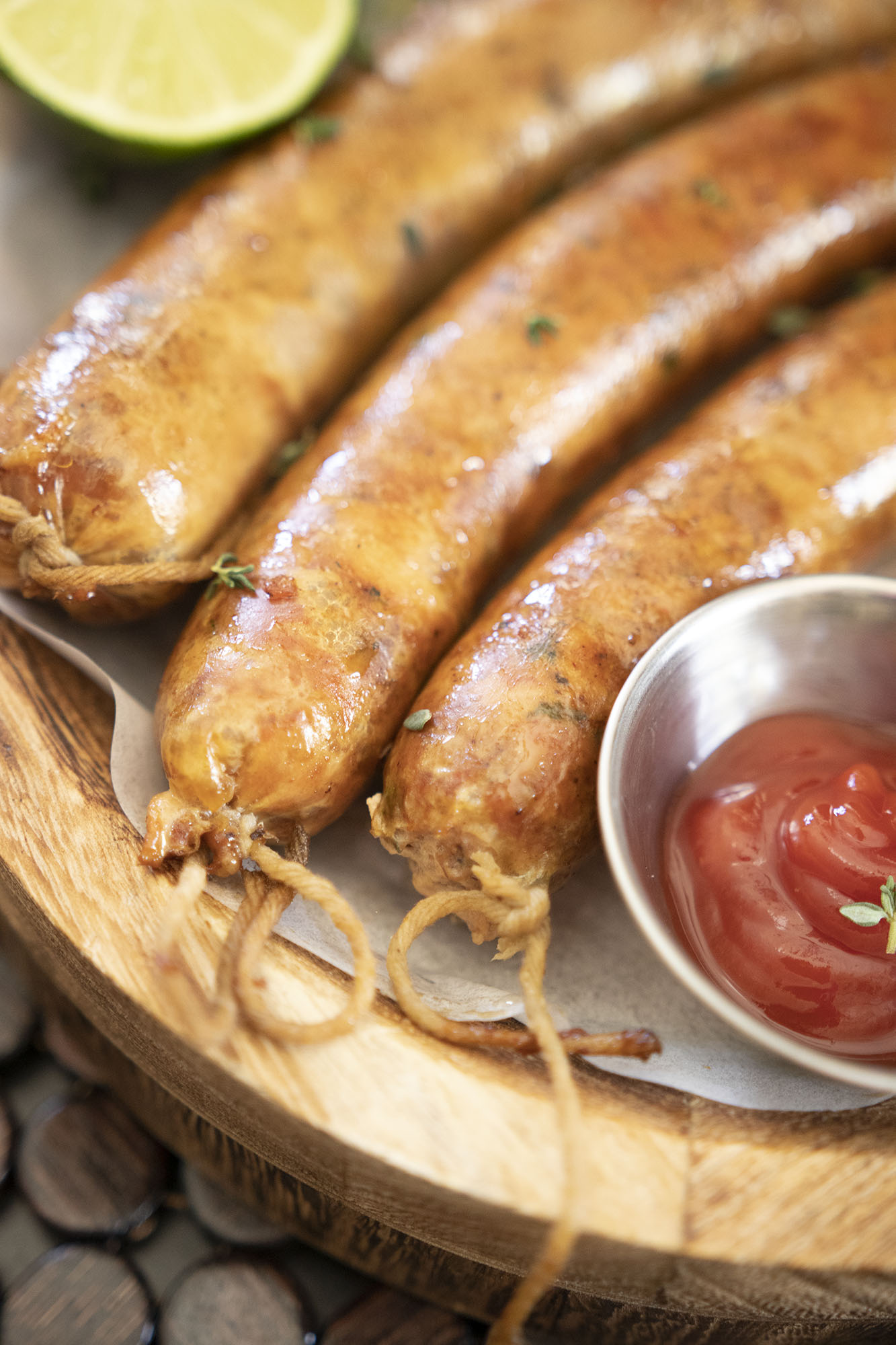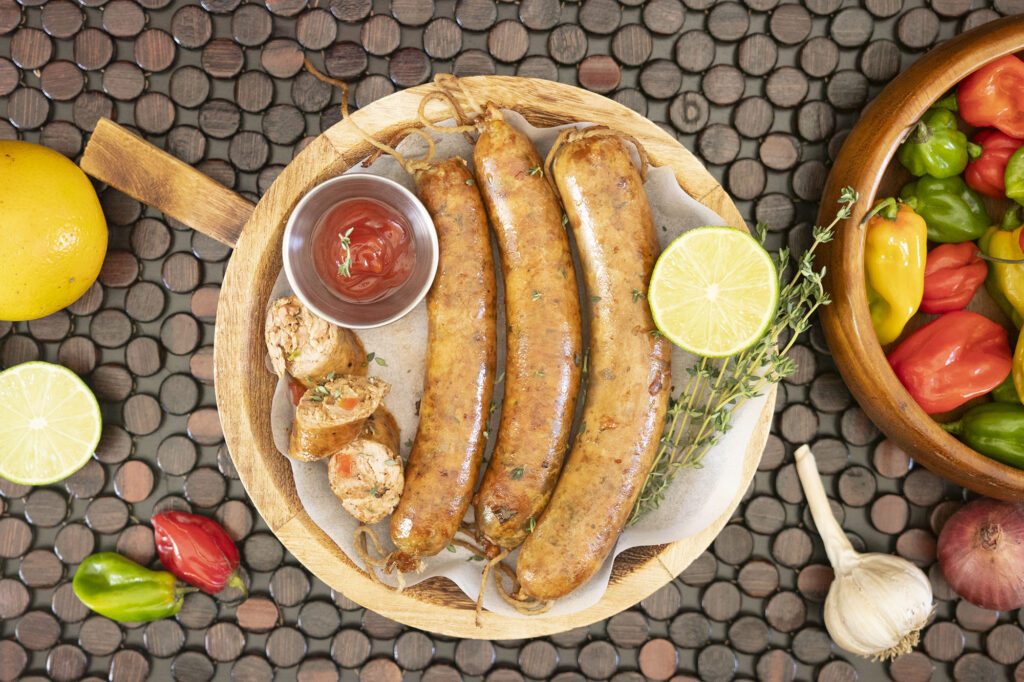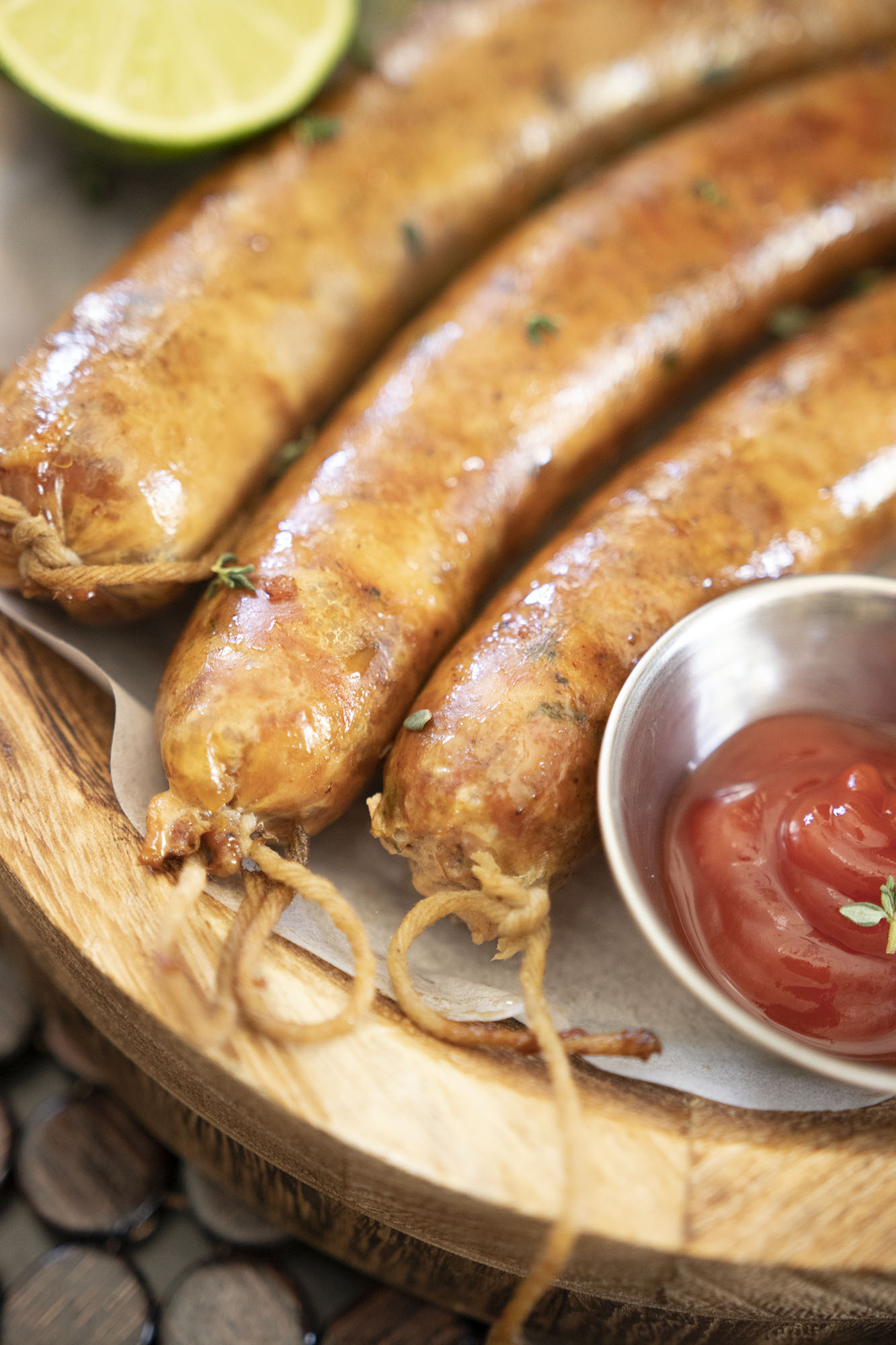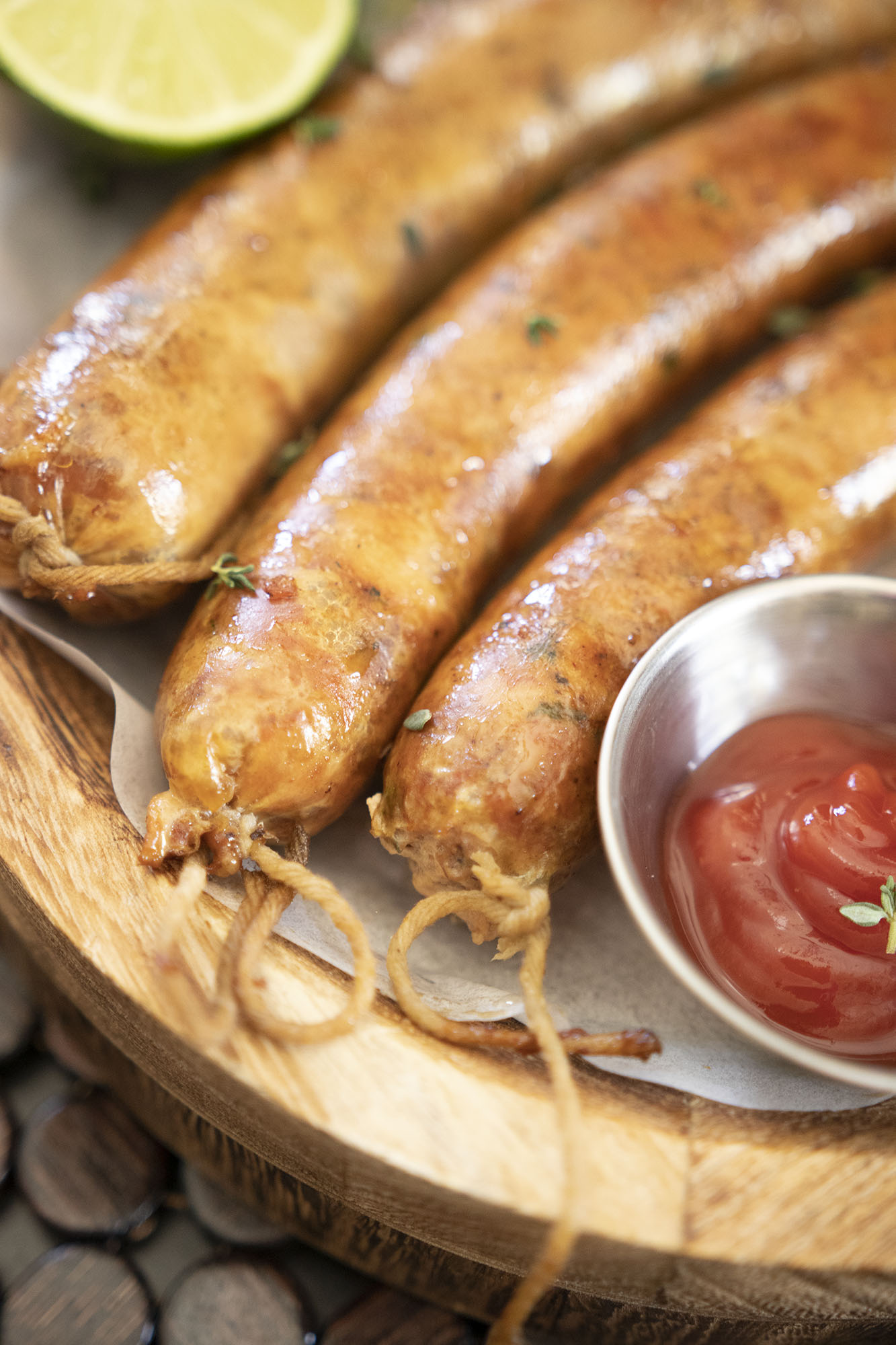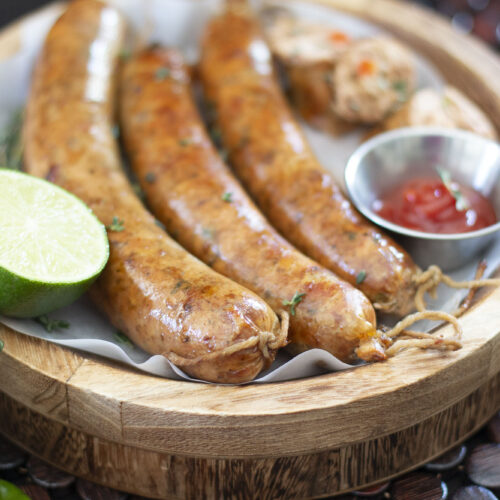 Jerk Chicken Sausages
Ingredients
Jerk Paste
1/4

cup

sliced fresh Ginger

1/4

cup

sliced fresh Garlic

1/4

cup

sliced fresh Spring Onions

1/4

cup

Onion

4

Scotch Bonnet Peppers deseeded and cut into smaller pieces

1

tbsp

Cumin powder

1/4

cup

Lime juice

1/3

cup

Soya sauce

1

tbsp

Salt

1 1/2

tablespoons

of brown Sugar

1/4

cup

Orange juice

1

tbsp

Cinnamon powder

1/2

tbsp

Clove powder

2

tbsps

Pimento or all spice berries

1

tbsp

black Peppercorns

1/4

cup

Vinegar

1

tbsp

Oil

2

tbsps

Thyme
Chicken
1

lb

ground Chicken

300

gms boneless Chicken chunks

1

tbsp

Salt

5

tbsps

prepared Jerk paste

or store bought

2

tbsps

Scotch bonnets finely diced

1/2

cup

Thyme leaves

Collagen casings
Instructions
Prepare the Jerk sauce by blending all the ingredients together

This can be store for uptown two weeks in the fridge

Add salt & 5 tbsps of this paste to the chicken

Add the scotch bonnet peppers and thyme and give it a good mix

Tie one end and start stuffing the sausages using a sausage horn

When you have the length you like, tie and cut it

I like to smoke these on the BBQ for 30 mins