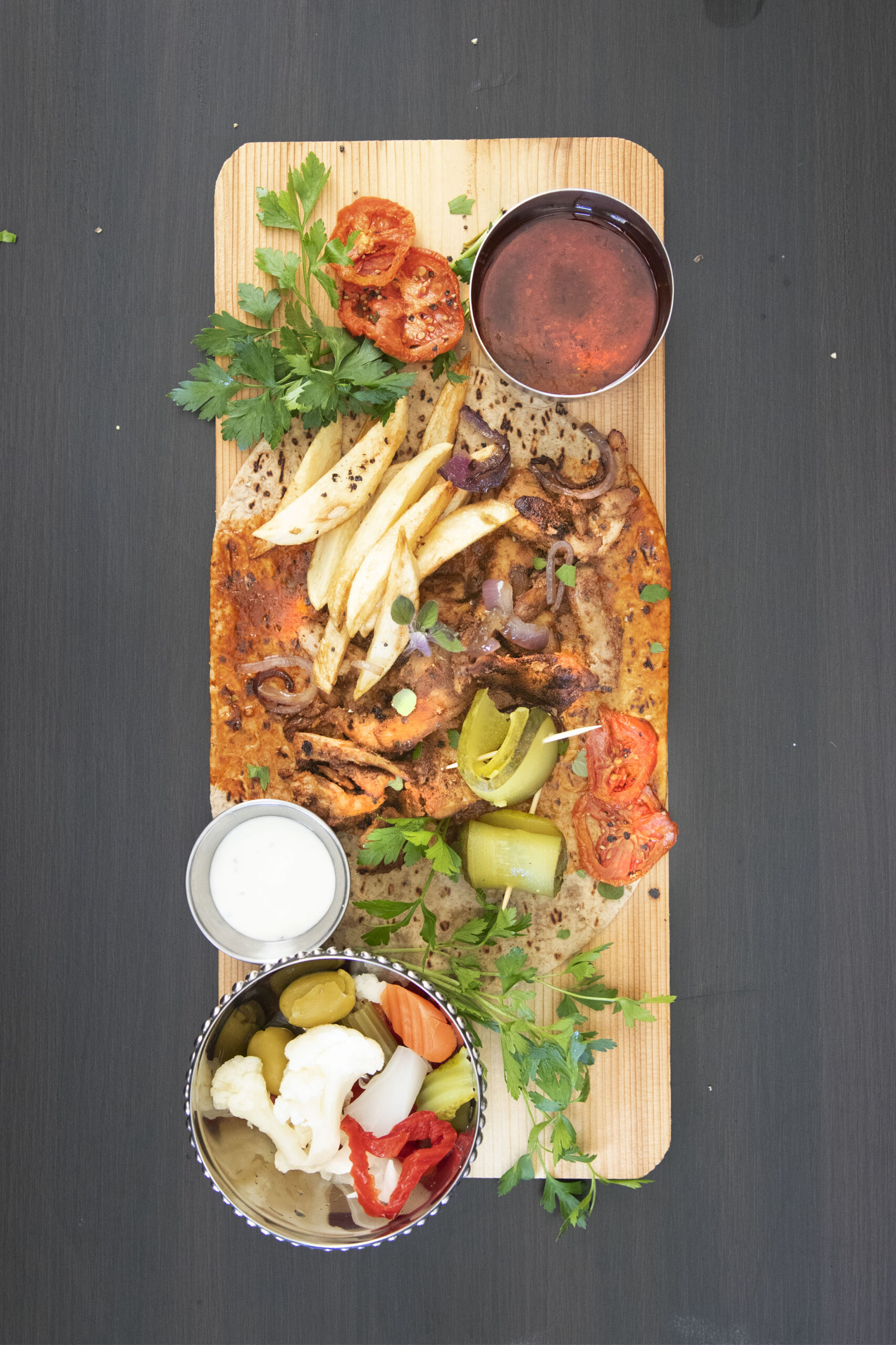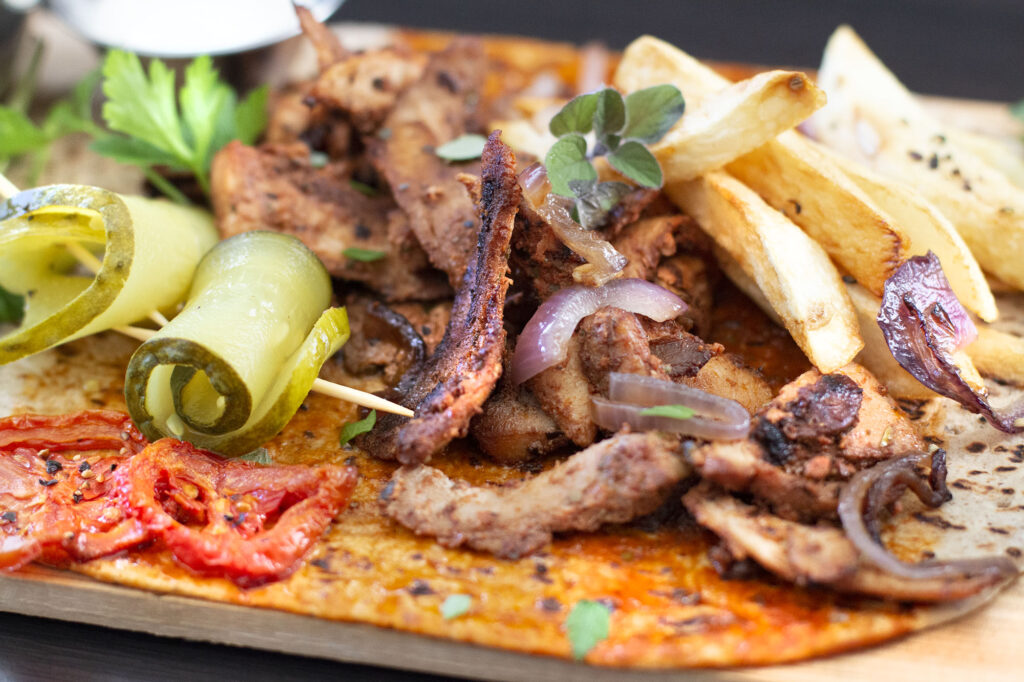 Many are not familiar with the Turkish Donner or Donair kebab. Similar to a Shawarma or a Gyros, it's made by stacking meat or chicken in a giant pyramid like shape and is cooked on a rotisserie. It's then shaved as it cooks and who doesn't love shaved meat? Of course we don't have vertical rotisseries in our homes, neither are we cooking kilos of meat so this simple homey hack will get you from here to donnair in no time.
Chicken is marinated in a combination of red pepper paste, yogurt, oregano and other spices and frozen into a log before thinly slicing.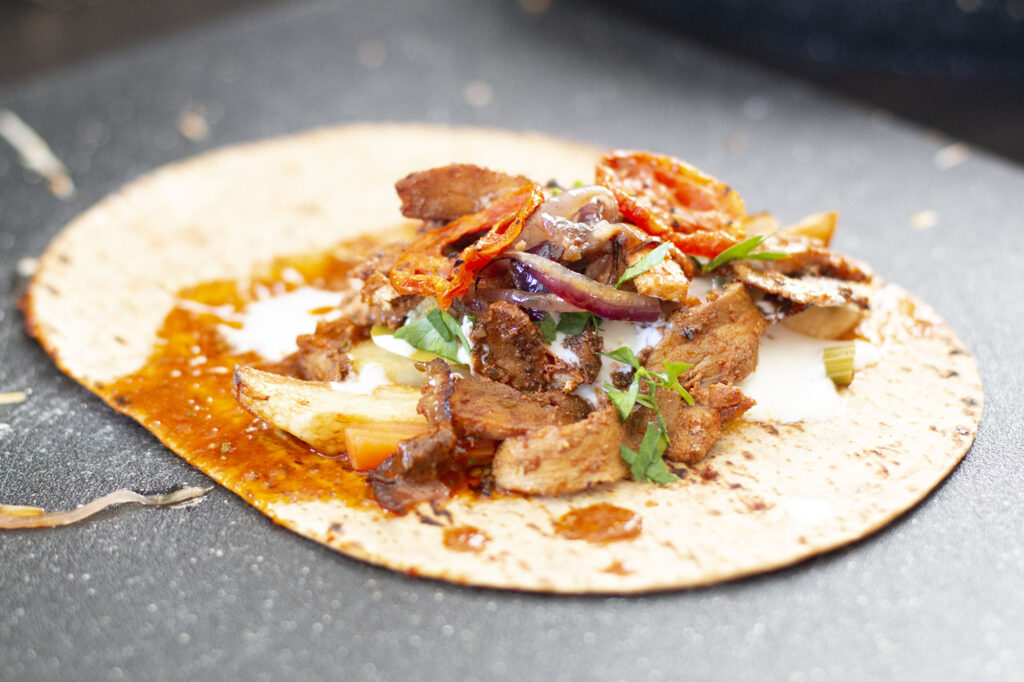 I visited Istanbul with my family in 2013. The country is packed with incredible culture and amazing cuisine that relies on simple ingredients to pack incredible flavor. Like most Middle Eastern cuisines, Turkish food is cooked with spices and herbs that are not over powering and it relies on direct heat for many of it's incredible dishes.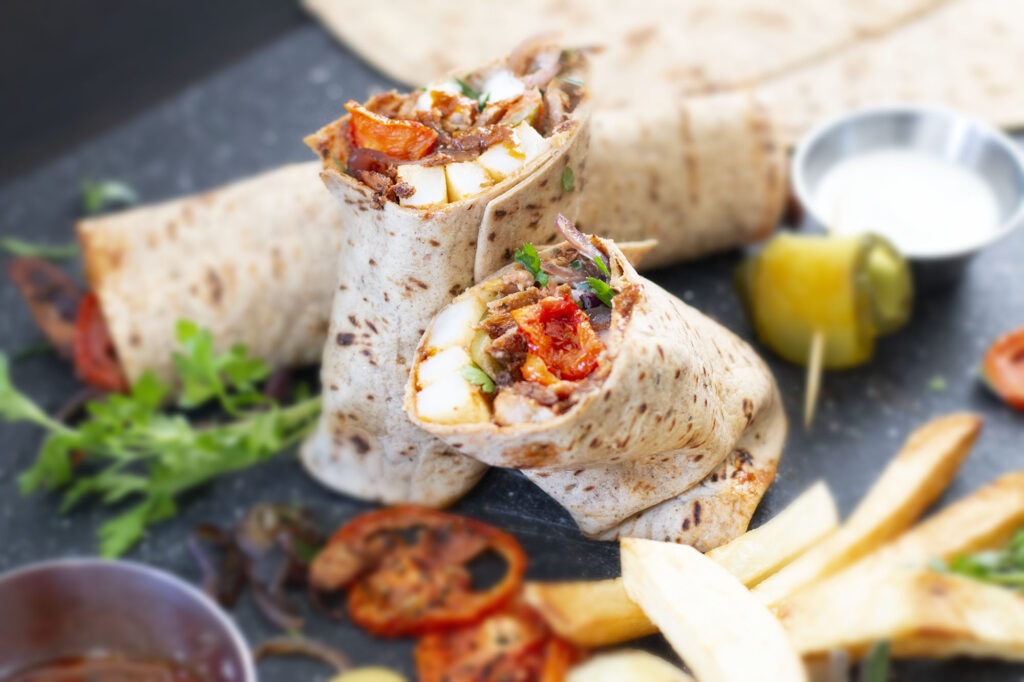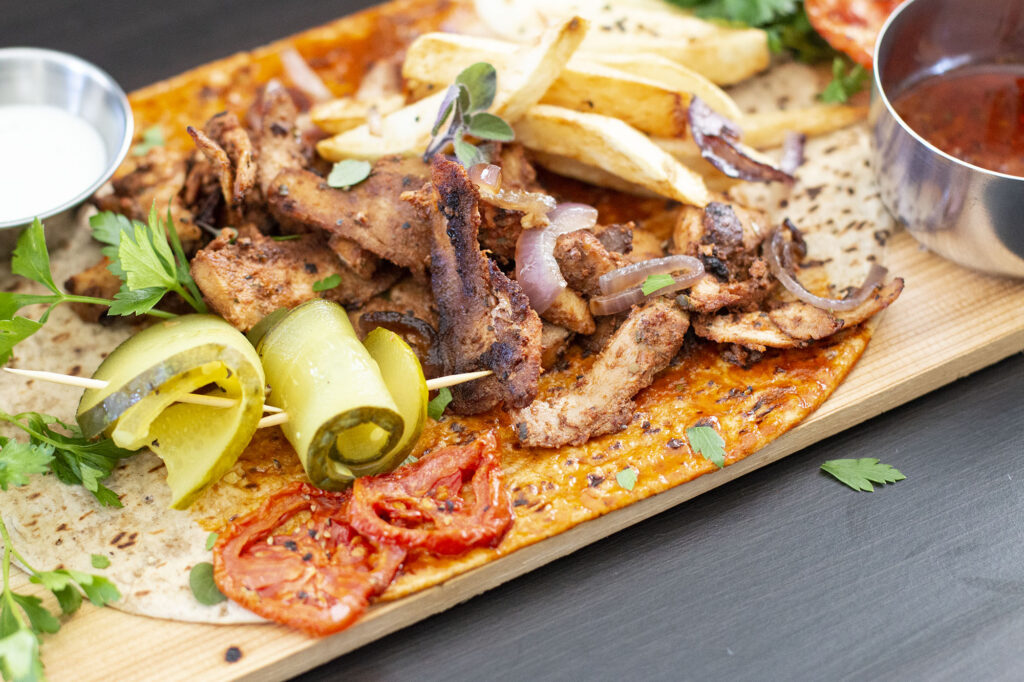 One of the dishes I could not get enough of was the Turkish Doner Kebab. There is literally no right way to serve this. We wandered from place to place and this delicious meat was served in many different ways.
Recently I discovered Refika's Kitchen and my love for Turkey and it's delicious food was rekindled!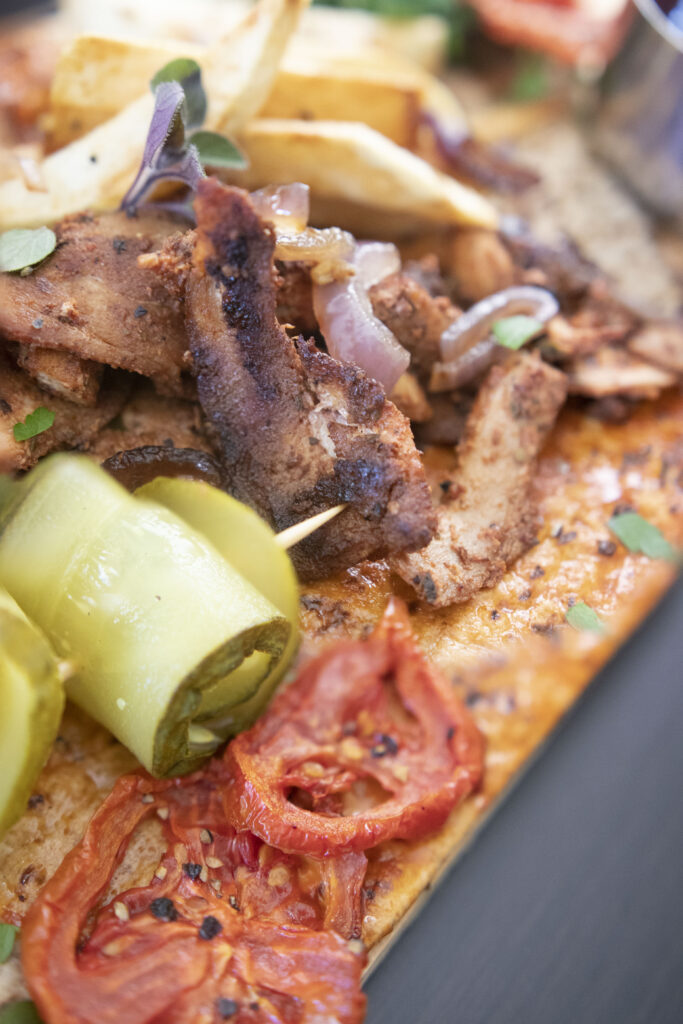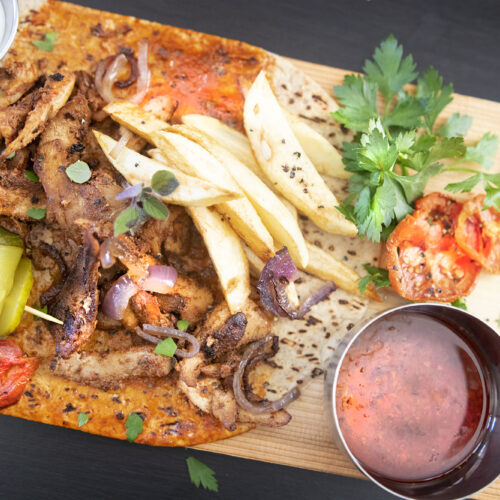 Chicken Doner
Ingredients
Marinade
1

cup

Onion juice

1 large white Onion

1

tbsp

Tomato paste

6

tbsps

of hot Pepper paste

1

tsp

Cumin powder

3

tbsps

dried Oregano

1

tsp

crushed white Pepper

Salt to taste

2

tbsps

Yogurt
Chicken
2

lbs

– 907 gas boneless Chicken – 2 breasts and 4 thighs
Pepper sauce
1/4

cup

Butter

1/4

cup

Olive Oil

1

cup

reserved marinade

1/2

cup

Chicken stock
To assemble – optional
Pickles

Yogurt sauce – Yogurt

salt pepper and fresh oregano

Parsley

Caramelized onions

Oven roasted tomatoes
Instructions
Cut the onion into pieces and puree it, using a little water if required

Strain and collect one cup of juice

In a bowl add the onion juice, tomato and hot pepper paste, cumin powder and dried oregano, white pepper, salt and mix well

Add the yogurt and stir

Reserve 1 cup of this marinade for later

Butterly the chicken breasts

Marinate the chicken with the rest of the marinade overnight

Place two sheets of cling wrap down and pile on the chicken pieces and wrap tightly

Secure in a plastic bag and freeze for 4 hrs to overnight

Allow the frozen chicken to sit on the counter for 20 mins and then start slicing on all sides

Optional fry the Onions till semi brown and add some salt to speed up the process

Either fry the chicken as you slice or freeze as you slice so the chicken slices maintain their shape

Once all the chicken is cooked add the bluet and olive oil in the same pan together with the reserved marinade and chicken stock

Bring this to the boil and then to a simmer

Dip your flatbread or pita in the pepper sauce and top with the doner, some fries, peppers etc or roll into a wrap