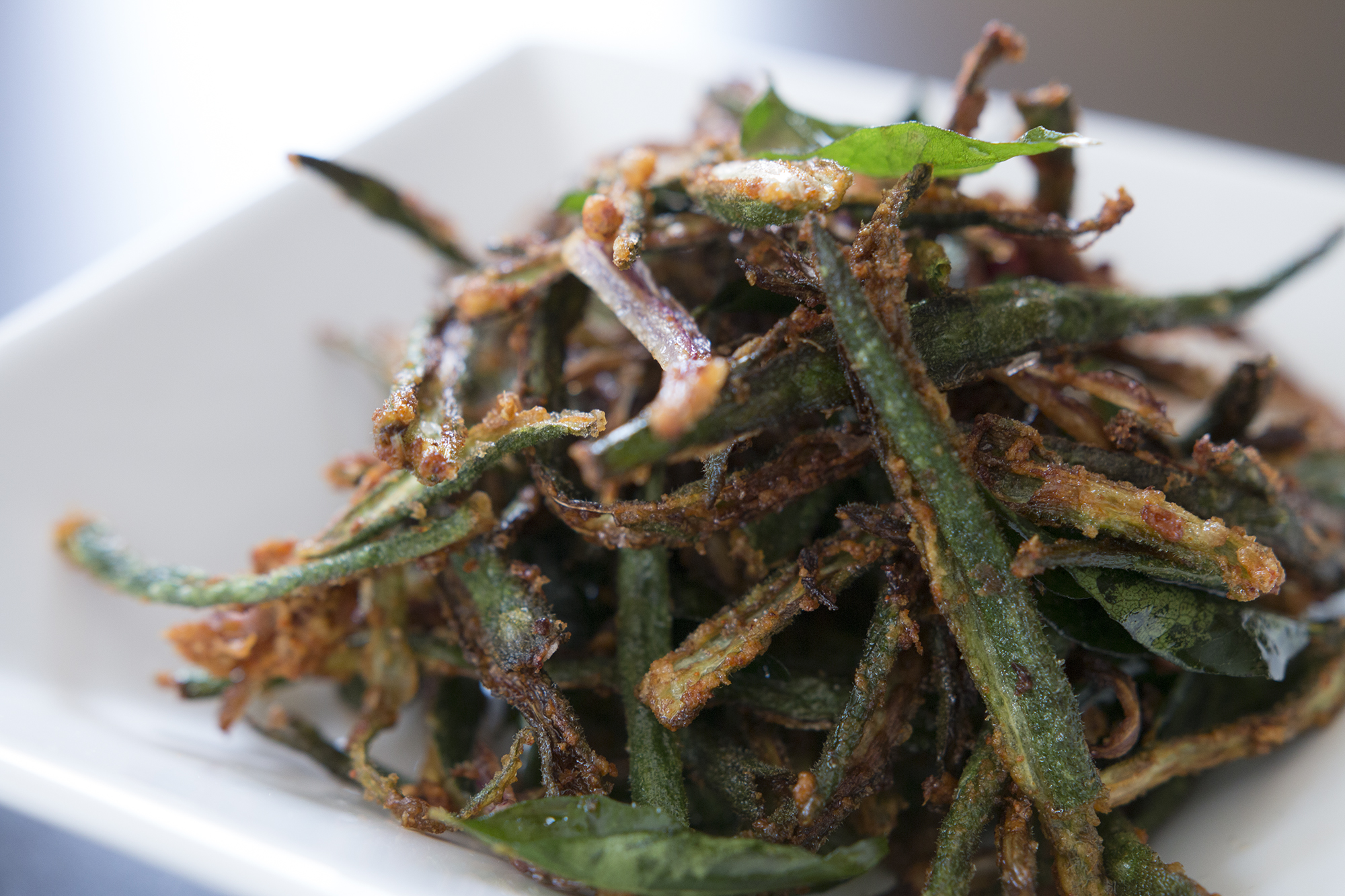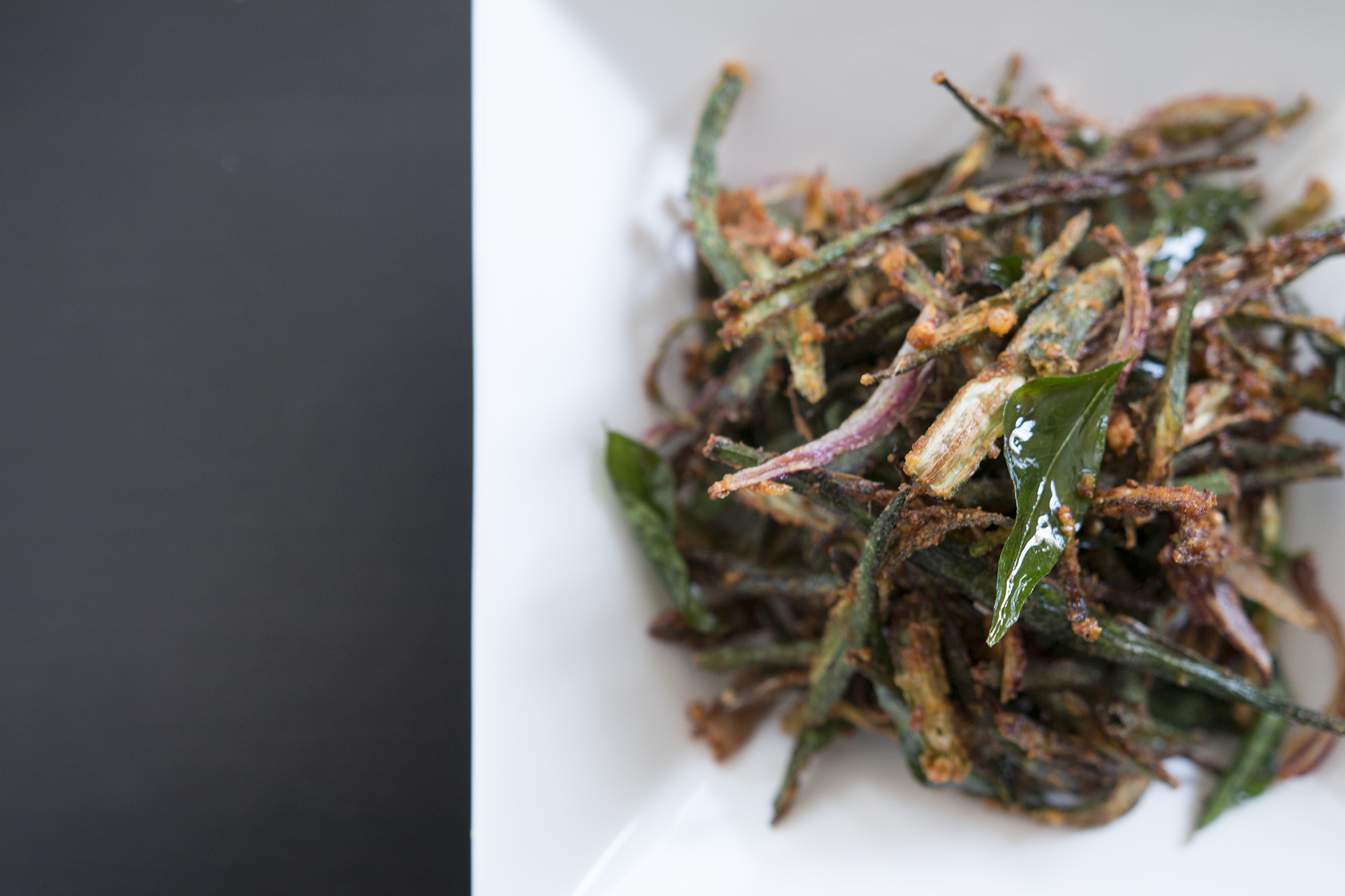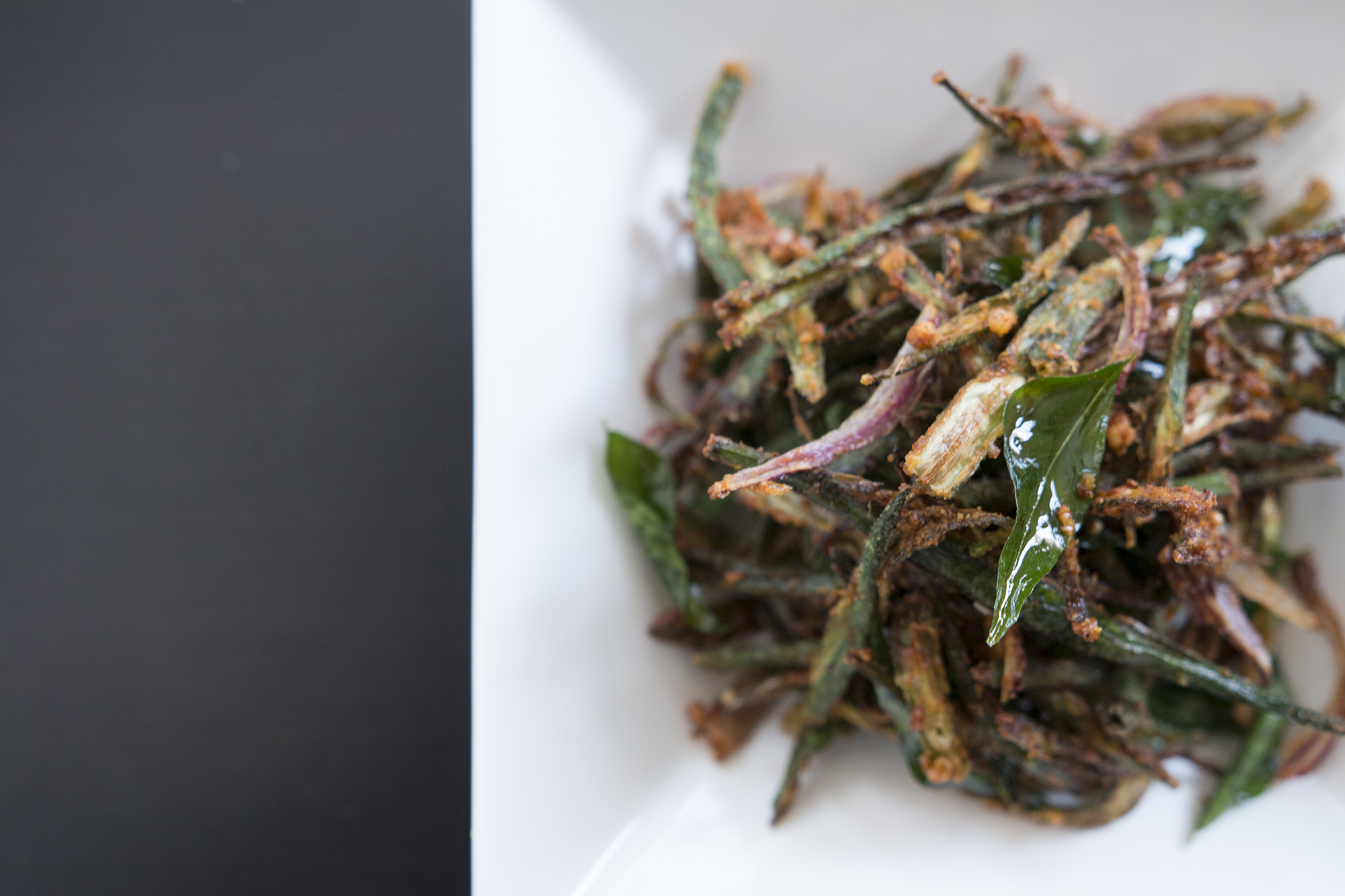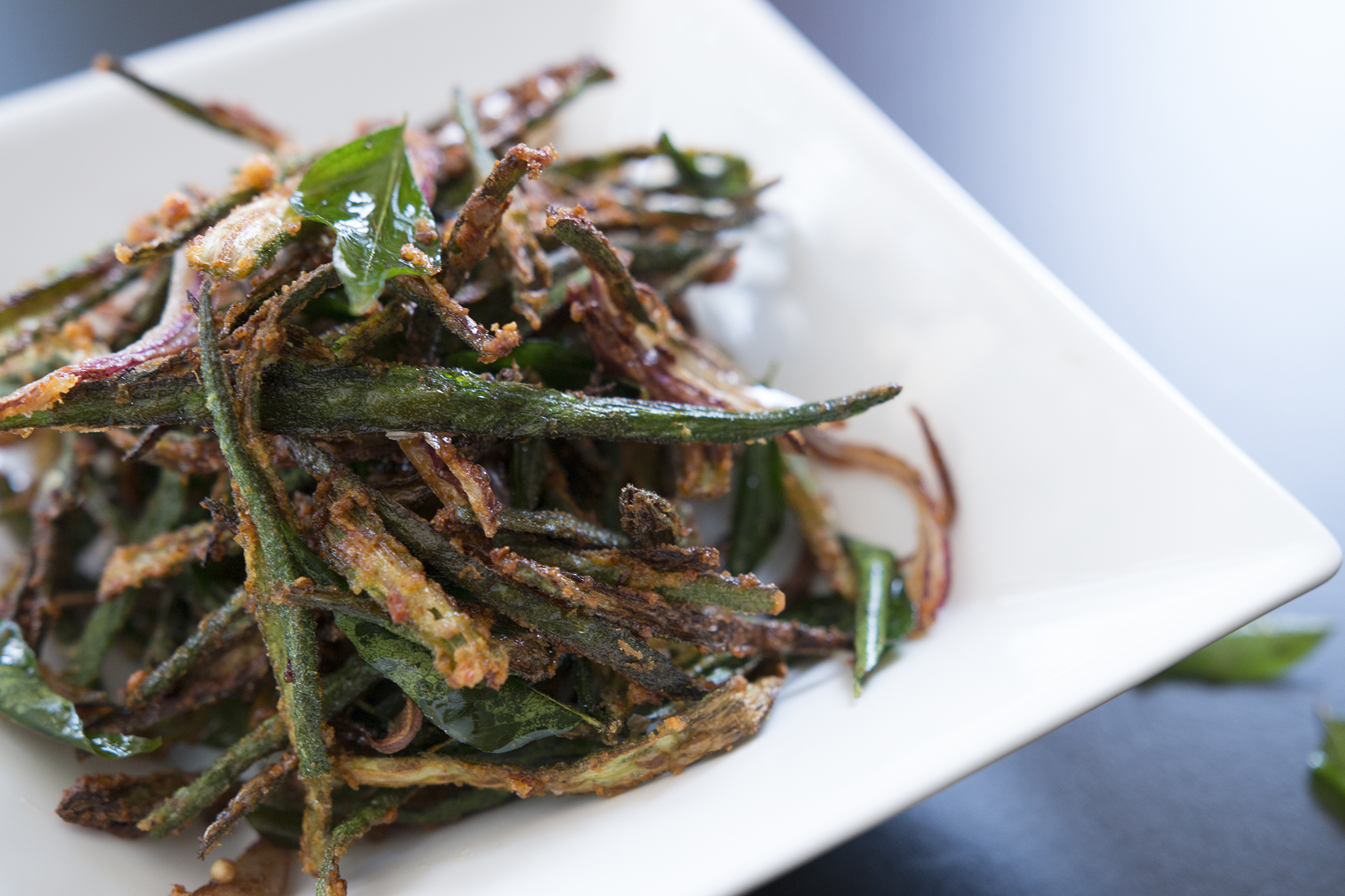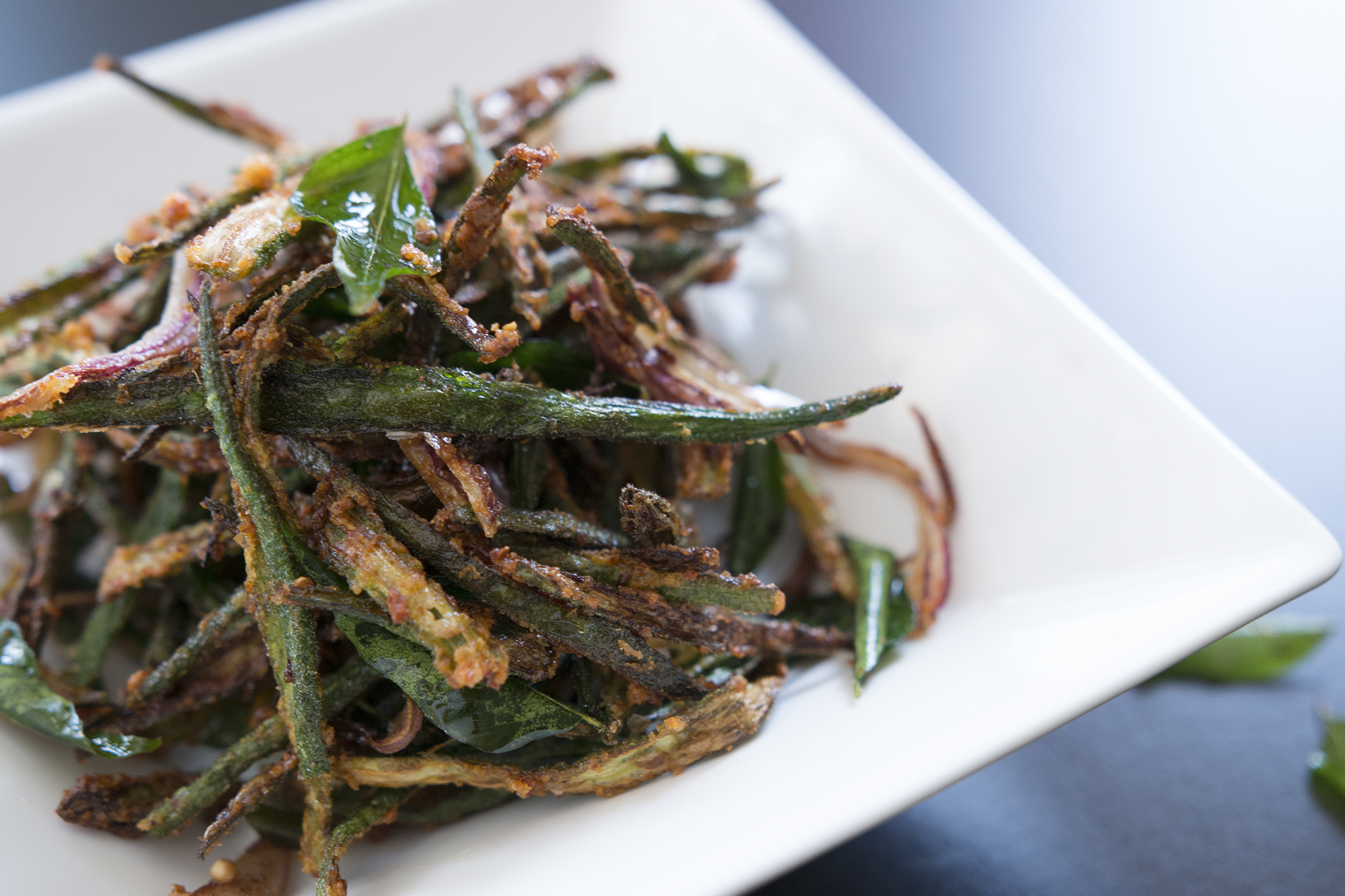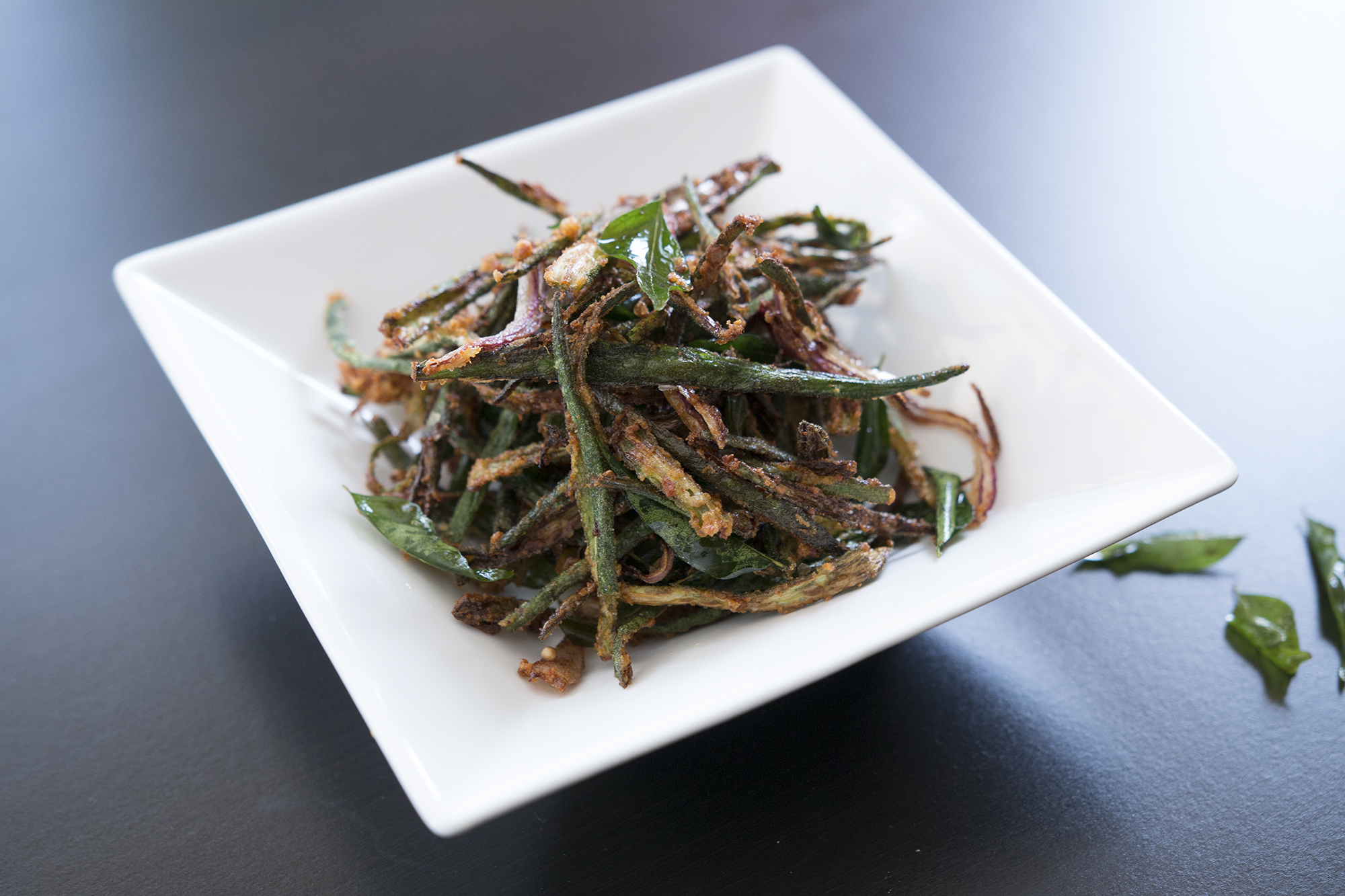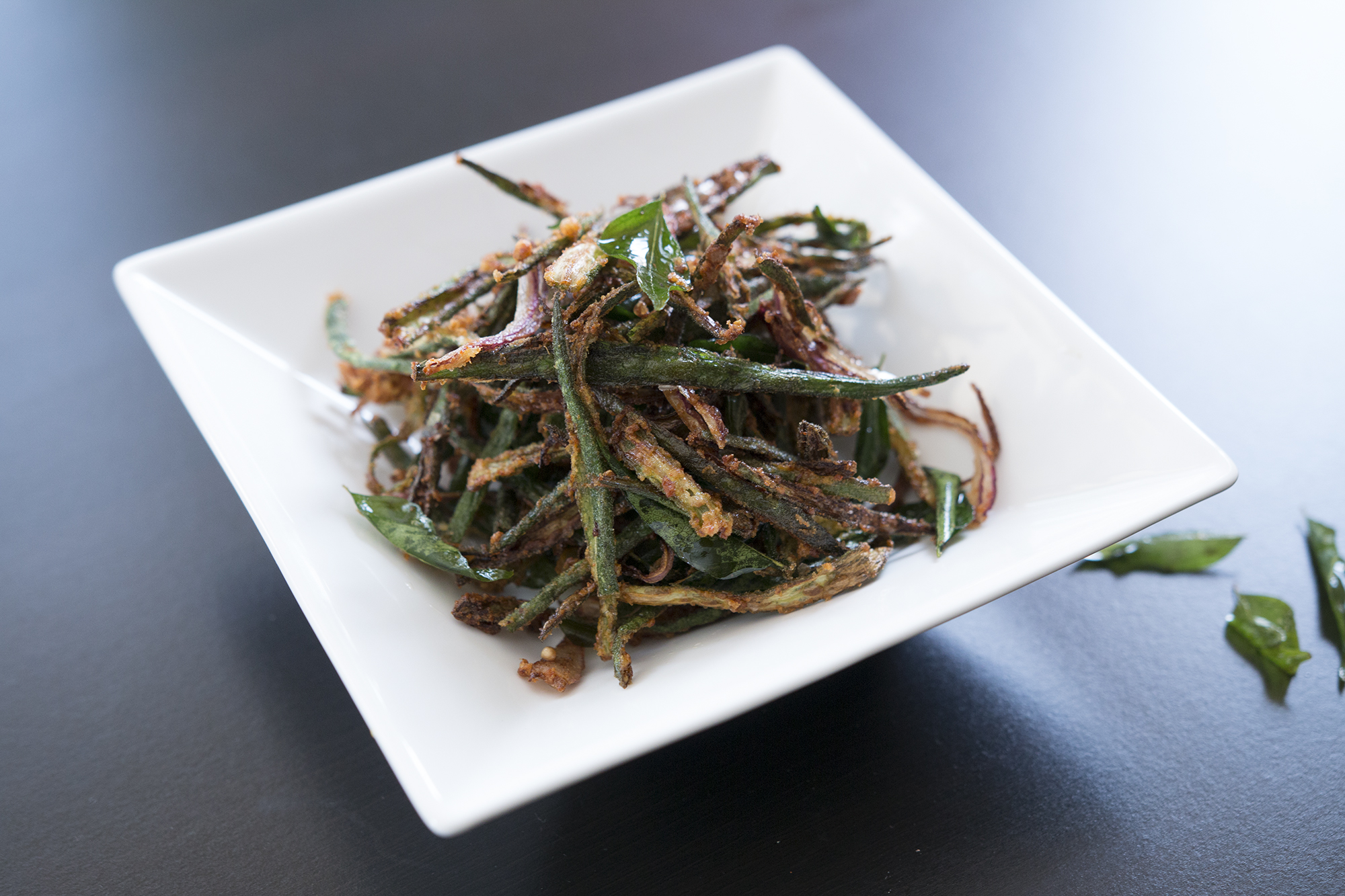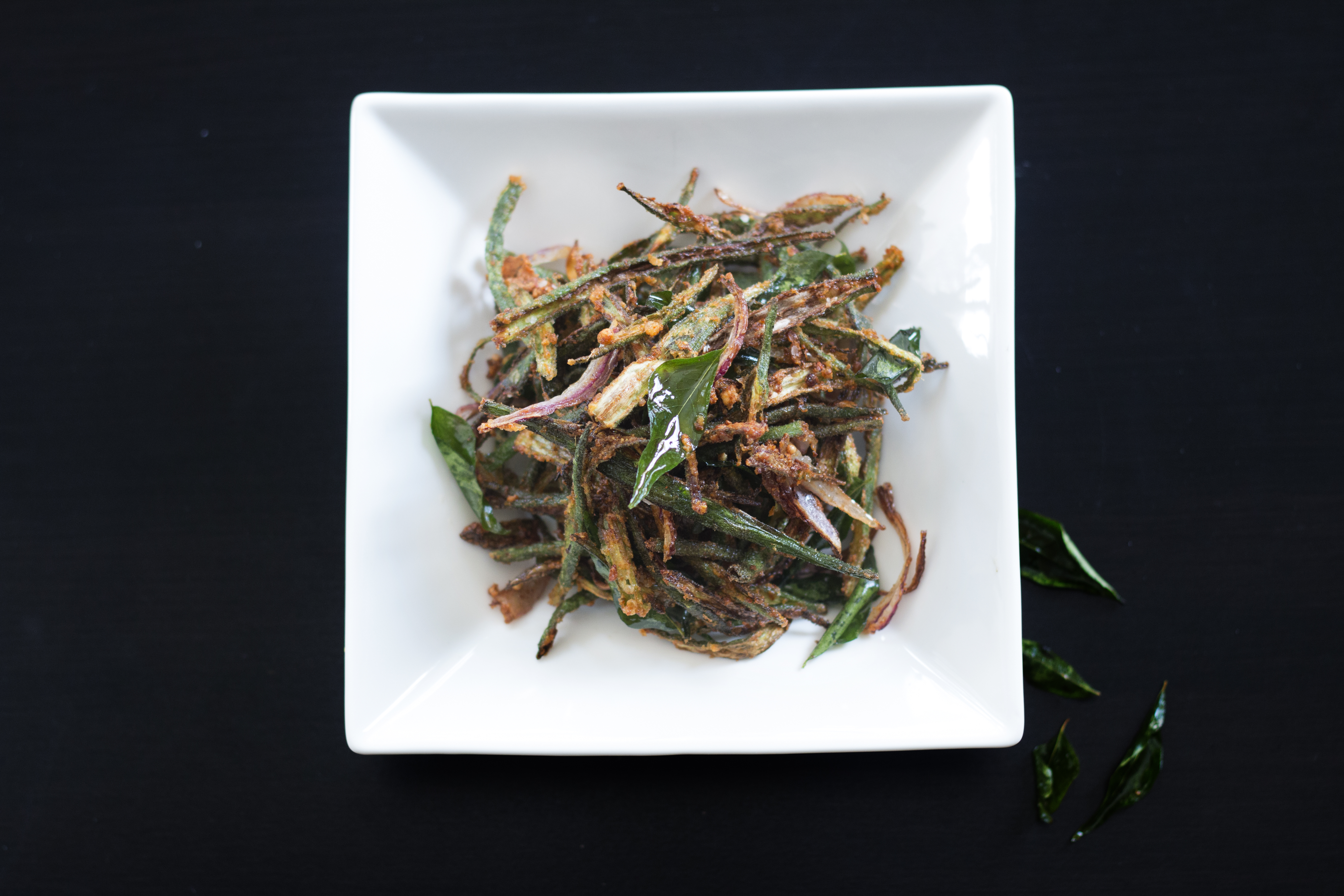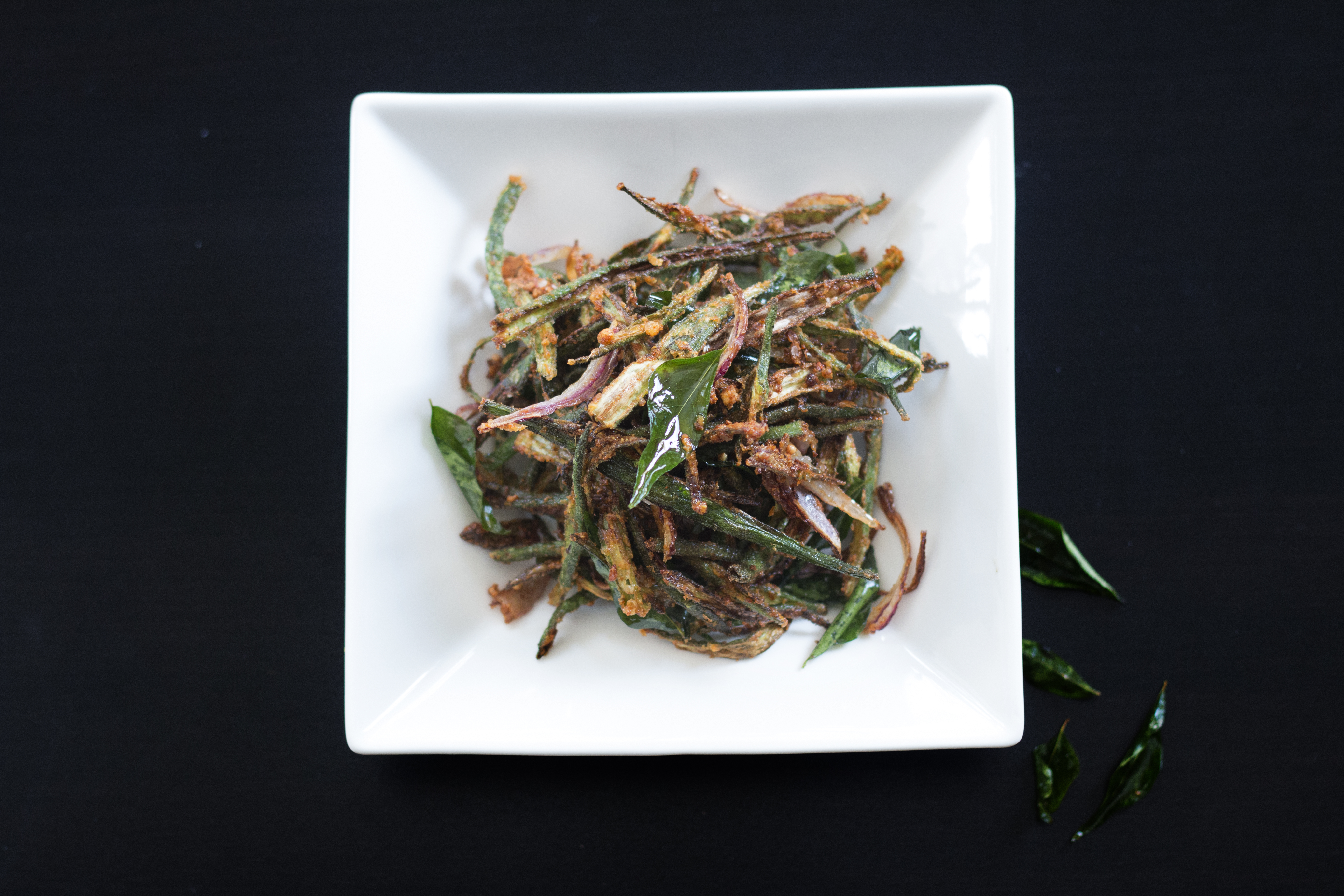 I hope you're excited, because today I'm going to share a recipe for Bhindi Kurkure.
Bhindi is Okra in Hindi and Kurkure translates to crunchy and is also the name of a popular commercial snack in India so the name is synonymous with something you know and expect to pack a crunch.
In this recipe, Okra is prepared by stripping off it's sticky insides and mixed in with spices and gluten free flours and deep fried till crispy.
This is a great snack as well as a side to go with your Vegetarian and Non Vegetarian meal.
This recipe was posted on a Facebook group Chef at Large by member Janaki Priya, I tried it once and was hooked. The recipe is below, try it for yourself, also check out the video that explains the entire process!
[youtube-subscriber channelname=kravingsblog]
Bhindi Kurkure – Crispy Spiced Okra
Ingredients
12 oz, 330 gms Okra
1 tsp Rice flour
2 tbsps Gram flour(Chana ka atta)
1 tsp each Cumin & Chilli powder
Juice of half a lemon
Salt
1/2 sliced Onion
Oil for frying
1/4 cup curry leaves
Instructions
Cut the tops off the Bhindi/Okra, slice in half and using a small spoon scrape all the seeds out
Cut the Bhindi again in thinner strips
Add this in the bowl together with rice and gram flour, spices, lemon juice, salt and the onion and mix well
Deep fry the Bhindi in batches and add some curry leaves to the oil
Remove and drain
https://kravingsfoodadventures.com/bhindi-kurkure-crispy-spiced-okra/