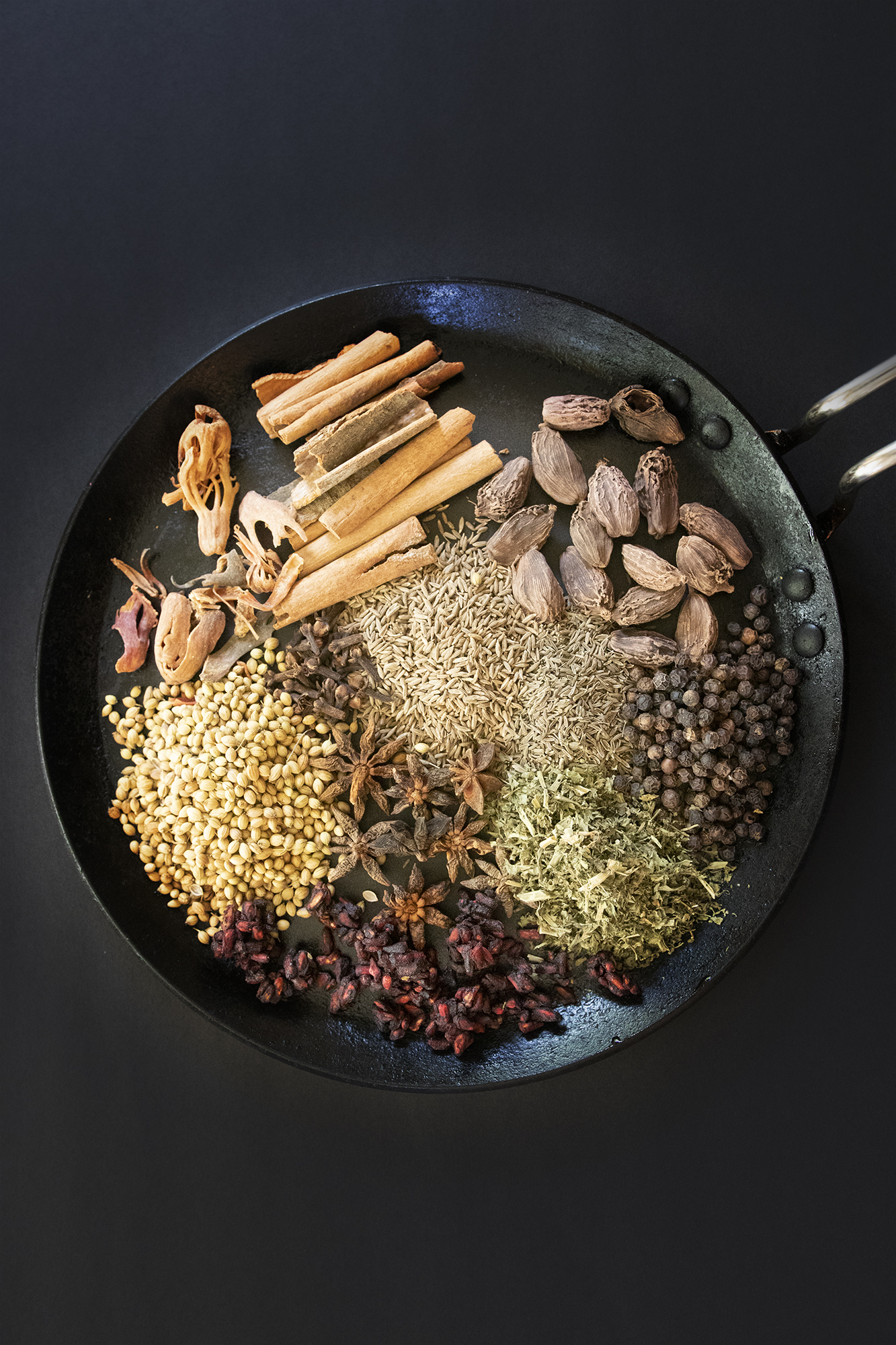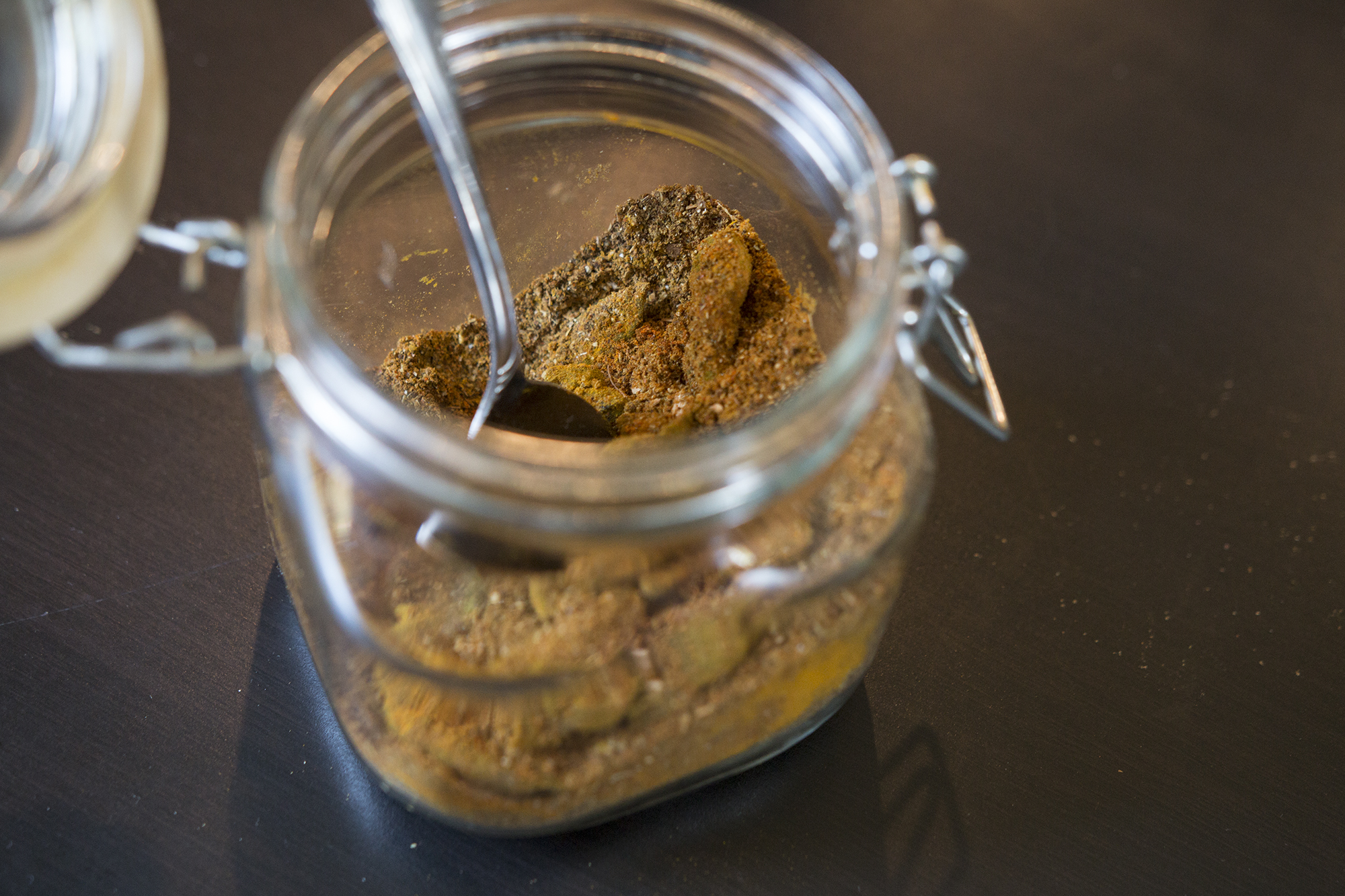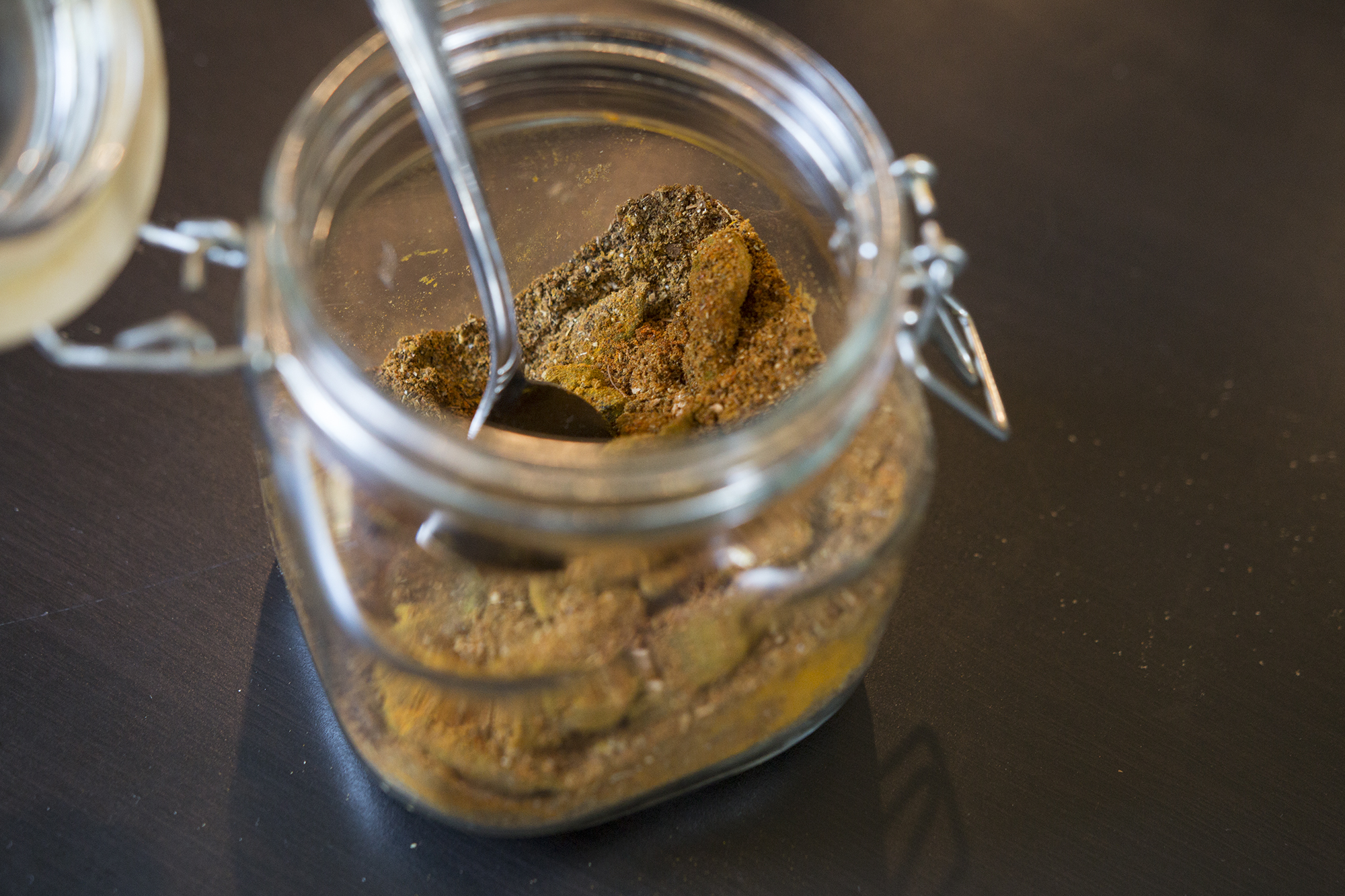 Make your own Biriyani spice blend for consistent and gluten free results. This is made by grinding together black cardamoms, cinnamon, cloves, mace, peppercorns, dried fenugreek, dried pomegranate, coriander seeds, star anise and black cumin seeds. Chilli powder, Turmeric and sliced dried prunes are folded in. This is also a great spice blend for earthy meat dishes.
I started making my own Biriyani Masala blend when my sister-in-law, who LOVES Biriyani got sick. She has Celiac disease and some store bought brands do contain amounts of flour even if it's not on the label. I wanted her to have her Biriyani and eat it too and I've never used store bought since!
[youtube-subscriber nickname=kravingsblog]
Ingredients
16 Black cardamoms
4 tsp shahi or black cumin seeds
20 cinnamon sticks (small inch)
32 cloves
8 pieces mace or Javatri (this is the outer covering of mace)
8 star anise
8 tsps coriander seeds
4 tsp peppercorns
4 tsp fenugreek leaves or kasuri methi
4 tsp dried pomegranate seeds or anardhana
4 tsp turmeric or haldi
4 tsp red chili powder
16 prunes - slice these
Instructions
Grind this all except the prunes, turmeric and chilli powder together to a fine powder.
Add the prunes, turmeric and chilli powder and store in an air tight bottle.
https://kravingsfoodadventures.com/biriyani-masala-2/