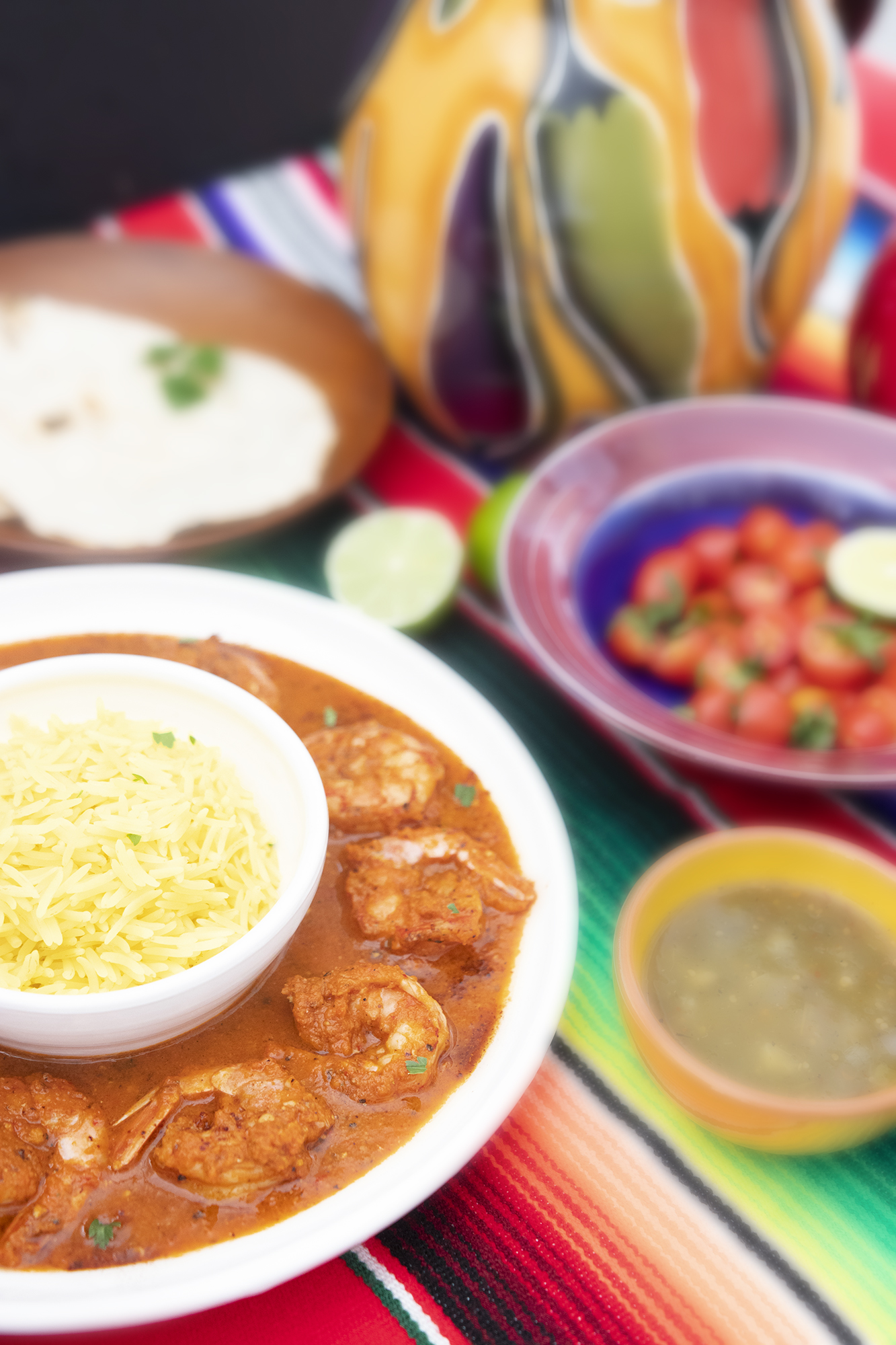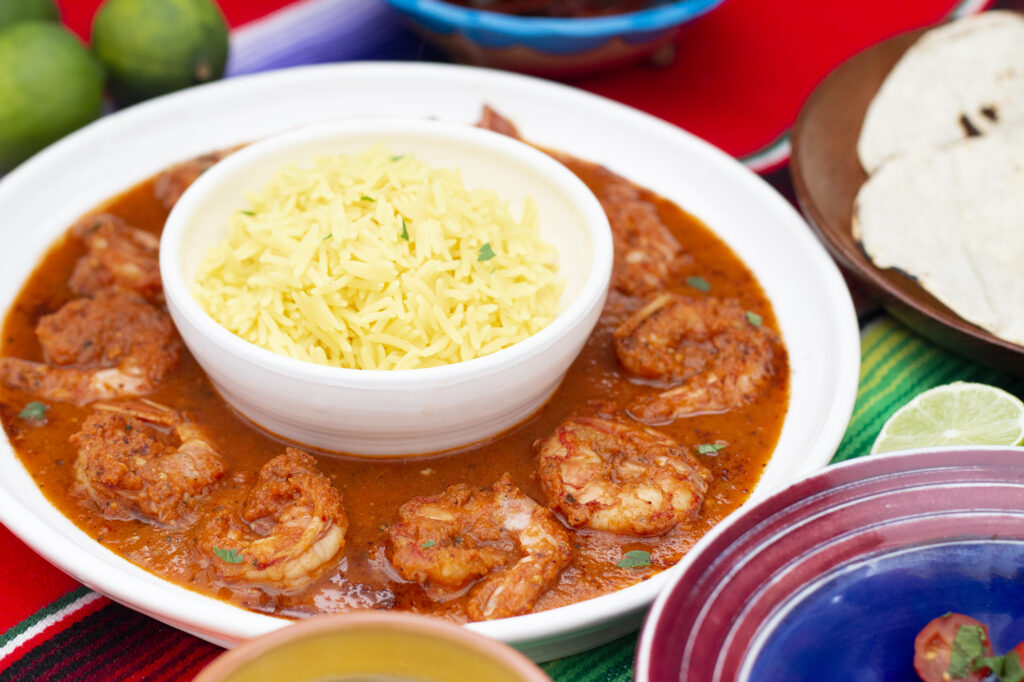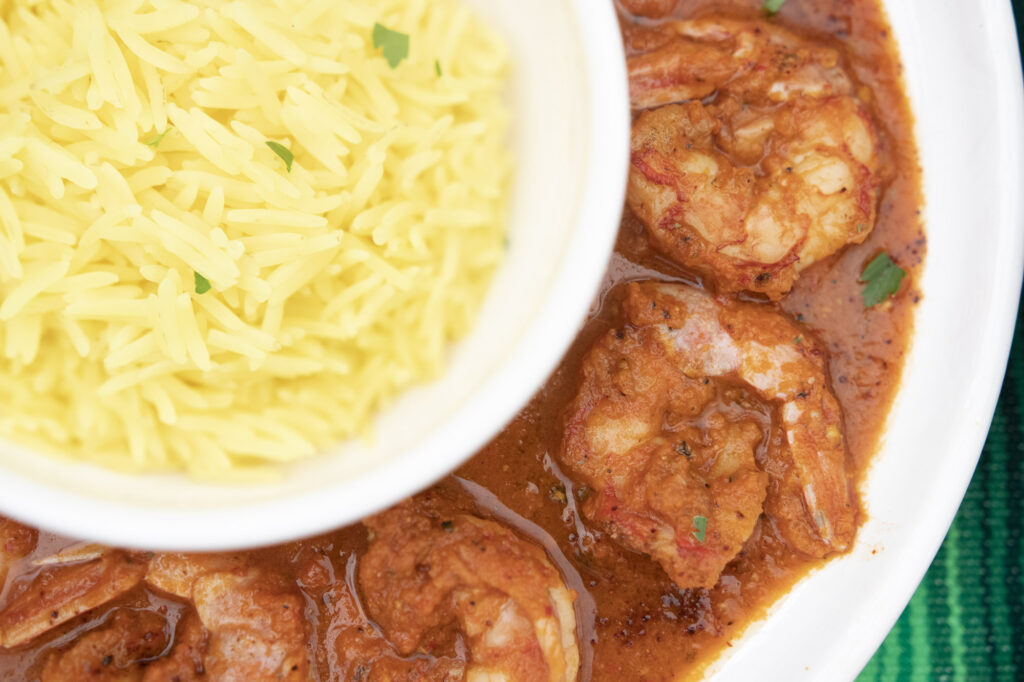 Camarones a la diabla! I just love saying it! This delicious Mexican recipe is made by roasting chillies, onion, garlic, peppercorns, cloves and tomatoes and pureeing it to make a sauce to simmer Shrimp in.
I love using Guajillo chillies, they are the dried version of the Mirasol Chillies. In Mexico and Latin cuisine, fresh Chillies have different names from the dried versions.
Jalapeño – Chipotle
Poblano – Chile Ancho
Ball – Cascabel
Anaheim – Colorado
Mirasol – Guajillo
Chilaca – Pasilla
Serrano – Dry Chile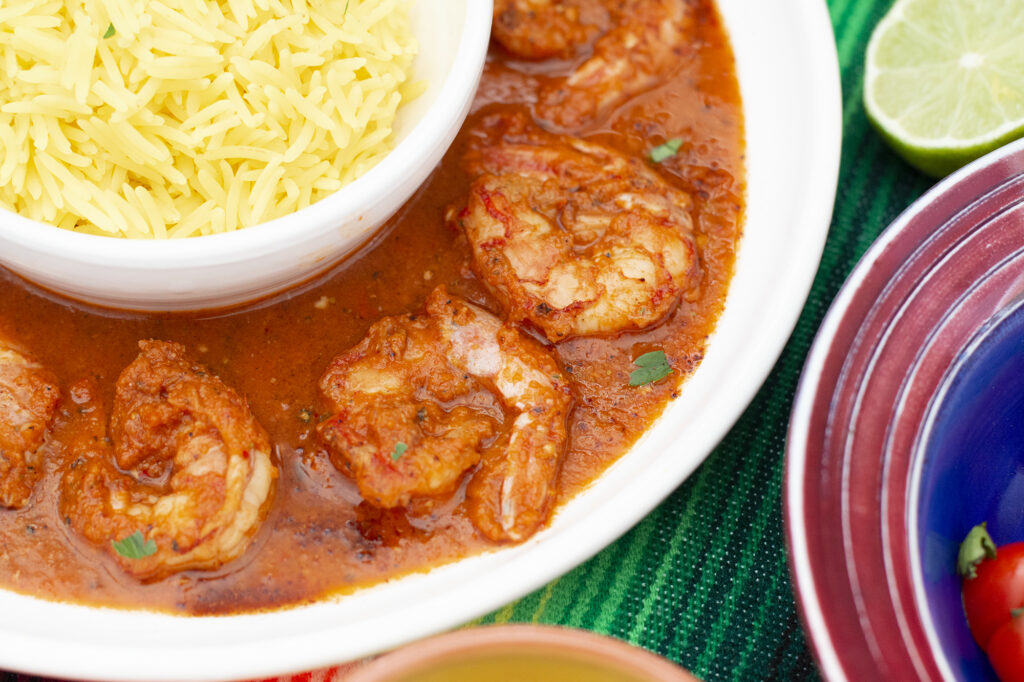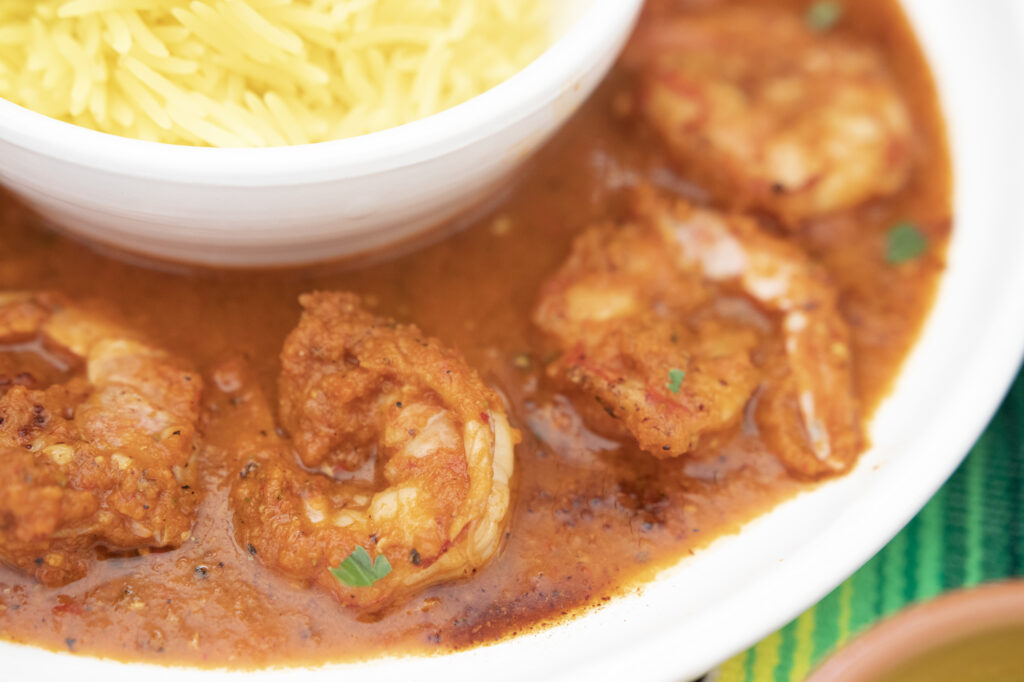 There's a reason this is called Deviled Shrimp is because it is spicy! In addition to Guajillo, we also add Chile de Arbol. These add some spice to the gravy, if you want to tone it down, use less spices.
Camarones a la diabla
Ingredients
Sauce
2

Guajillo chillies

6

Chiles de Arbol

1/2

cup

Onion

6

Cloves

1

tsp

Peppercorns

8

Cloves

2

cups

Tomatoes

1

tbsp

dried Oregano

Shrimp
500 gms – 1.1 lbs Shrimp
Salt to taste

1

tsp

cracked Pepper

1/2

tsp

Mexican Chilli powder
Instructions
Roast the chillies in a pan and keep them aside

Add a little oil and add the onions, garlic, peppercorns & cloves

Remove when they have some color

Off the tomatoes and allow to char and remove

Add the chillies back in, cover with water and allow to come to the boil and cook for 30 mins

In a food processor, add the chillies, onion, garlic, peppercorns, cloves & tomatoes

Add the Oregano and salt and some of the chilli water and blend to a puree

You may strain the sauce if you wish

Marinate the shrimp with salt, pepper and the chilli powder

Add some oil to the wok and just cook the shrimp on both sides

Add the sauce and cook for a few minutes before serving

Garnish with a pinch of Mexican chilli powder