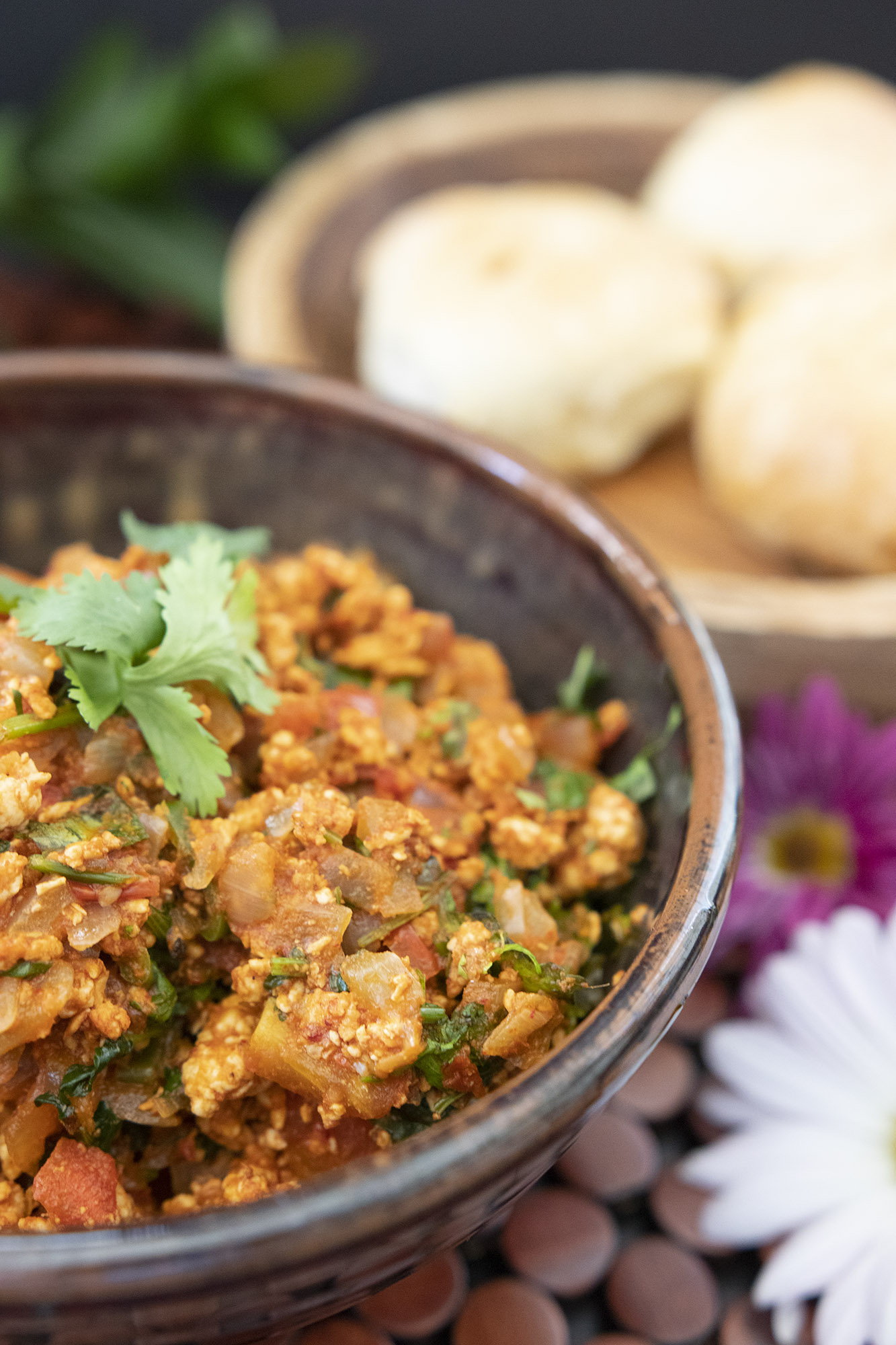 What the heck is Vindaloo?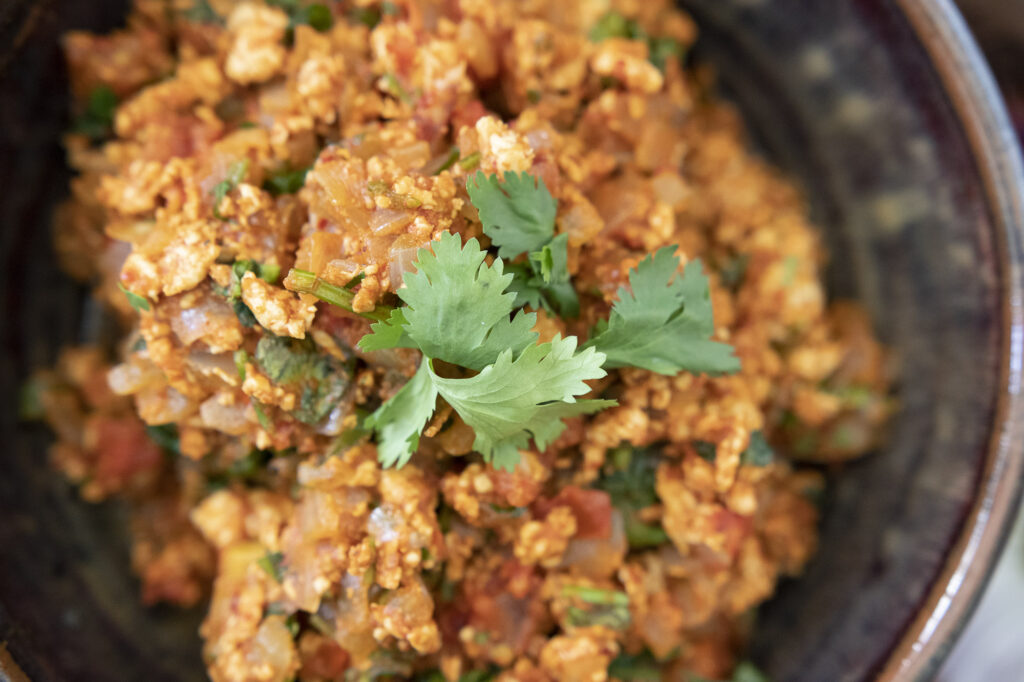 This delicious curry is a popular dish in Goa, India and is made using red chilies and vinegar. Inspired by a dish from Portugal, this curry has an amazing flavor profile.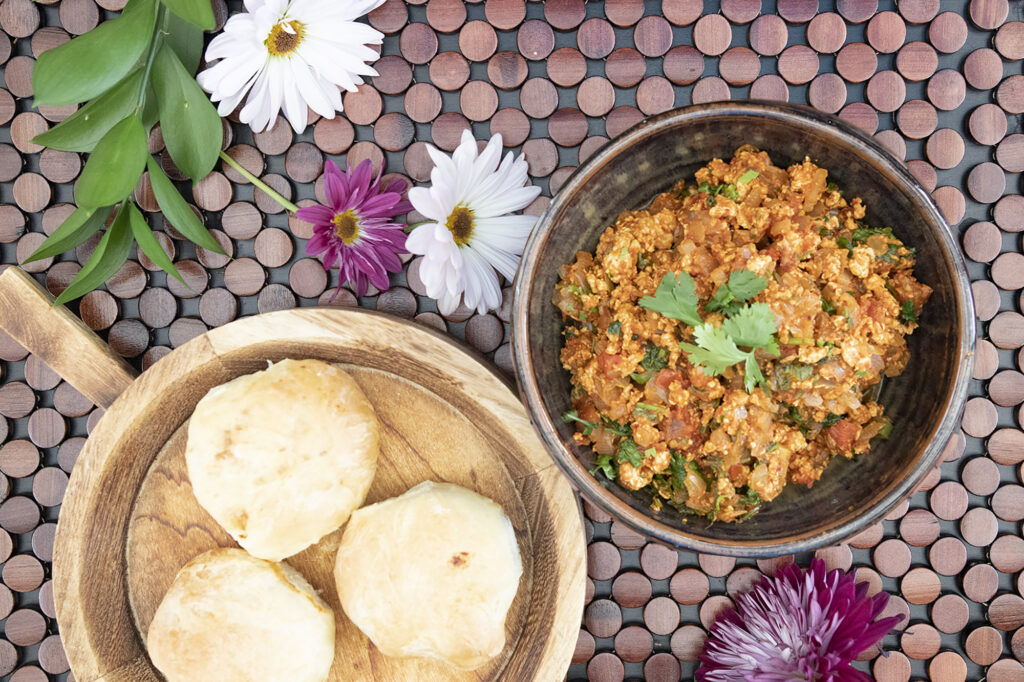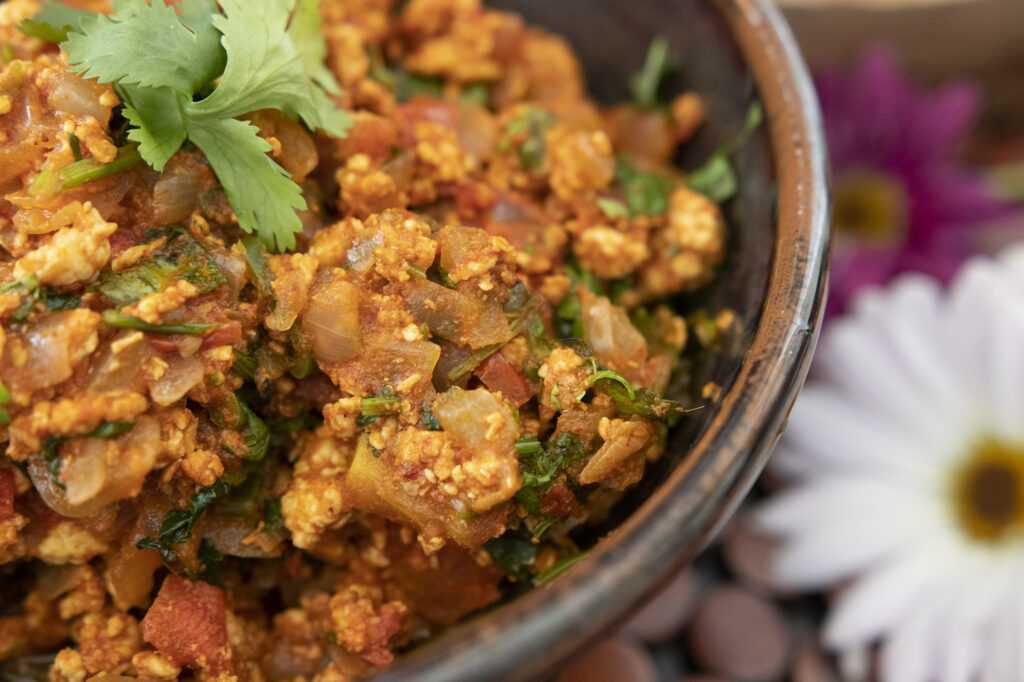 The name Vindalho comes from Vin or Wine and Alho or Garlic. Contrary to popular belief, Aloo does not mean potatoes and potatoes are not added to this dish. The Portuguese sailors carried their meat in a mixture of wine and garlic to preserve the meat. Wine over time turns to Vinegar and the basic flavour profile of this dish was born. The residents of Goa however spiced it up with chillies and other spices and Vindaloo as we know it today became our most treasured dish. And if you like to pronounce it right, it's Vin-Daa- luuu not Vin-de-loo.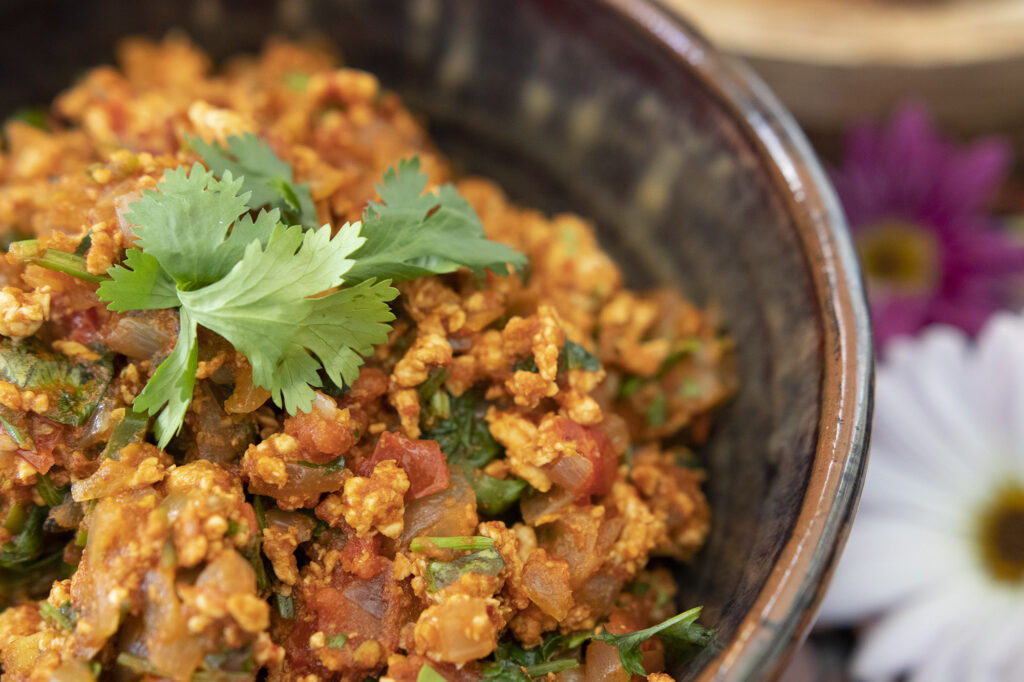 Vindaloo or Vindalho is made originally with Pork, but like many dishes substitutions include Chicken, Beef & Seafood. In an authentic recipe, not to be confused with the BIR version, potatoes are never used.
Even though this dish does come from Goa, few Indians make it the authentic way. I've seen recipes that include Coconut Milk, Curry leaves and Ghee! None of these find their way into an authentic Vindaloo.
This version uses the original Vindaloo paste, however instead of bone in Chicken or Pork, I'm going to make a ground Chicken version. This is a perfect version for stuffing buns, pan rolls or potato chops. It's also a tasty main or side dish.
Learn how to make the authentic spice blend!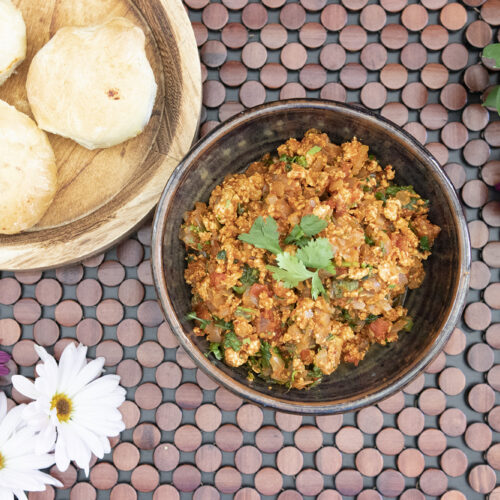 Chicken Vindaloo Mince Filling
Ingredients
2

cups

finely diced Onion

1

tbsp

sliced green Chillies

Salt to taste

1

lb

ground Chicken

4

tbsps

Vindaloo paste

1

cup

diced Tomatoes

Salt to taste

1

tsp

red Chilli powder

1

cup

chopped Coriander
Instructions
To make the filling, heat some oil and add the diced onion and green chilli

Add salt to taste and the ground chicken

Add the Vindaloo paste and mix well

Add the tomatoes and salt to taste

Cover and allow to cook for 10 mins

After 10 mins add the chilli powder and salt to taste

Add the coriander and allow to completely cool