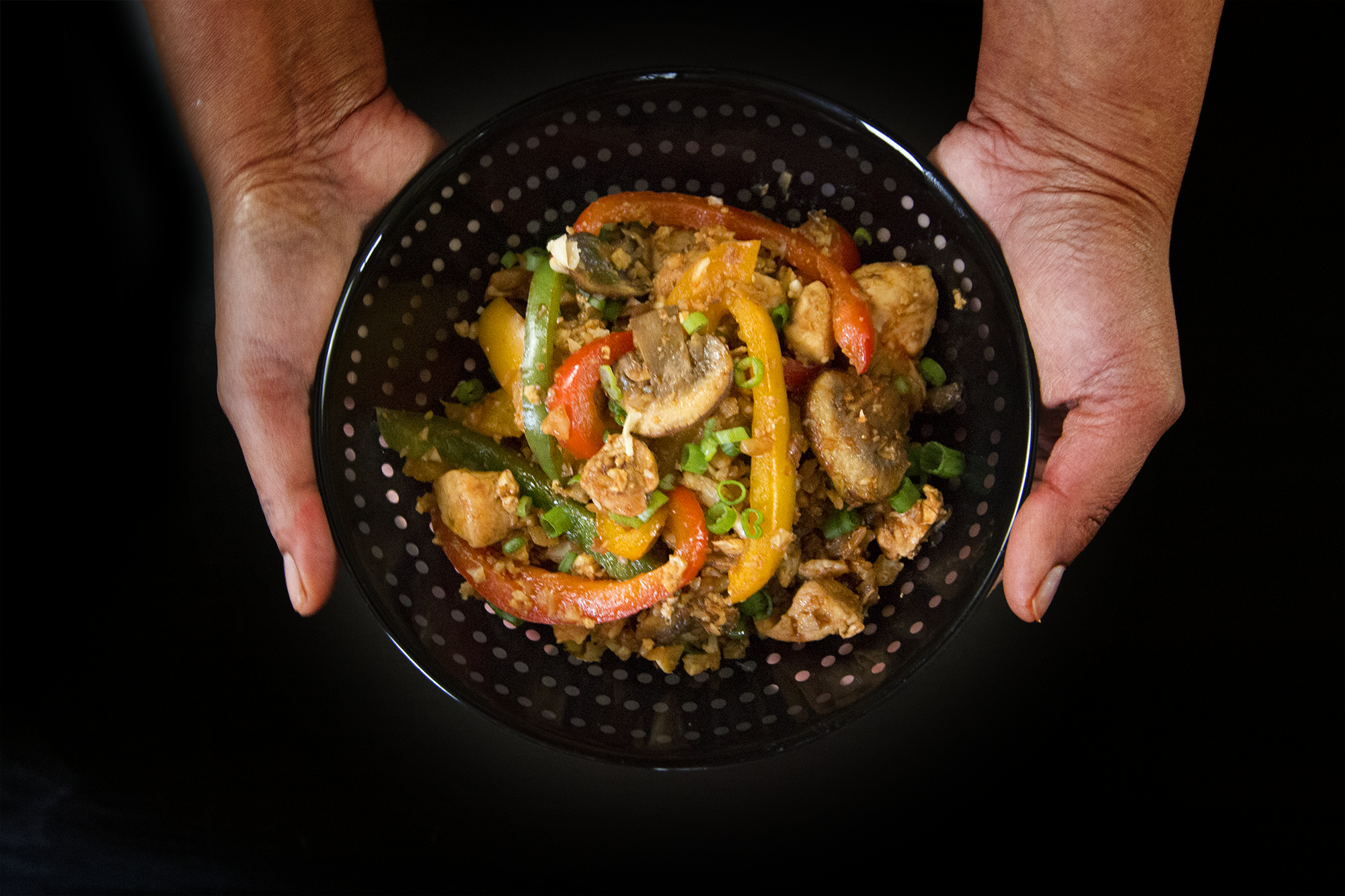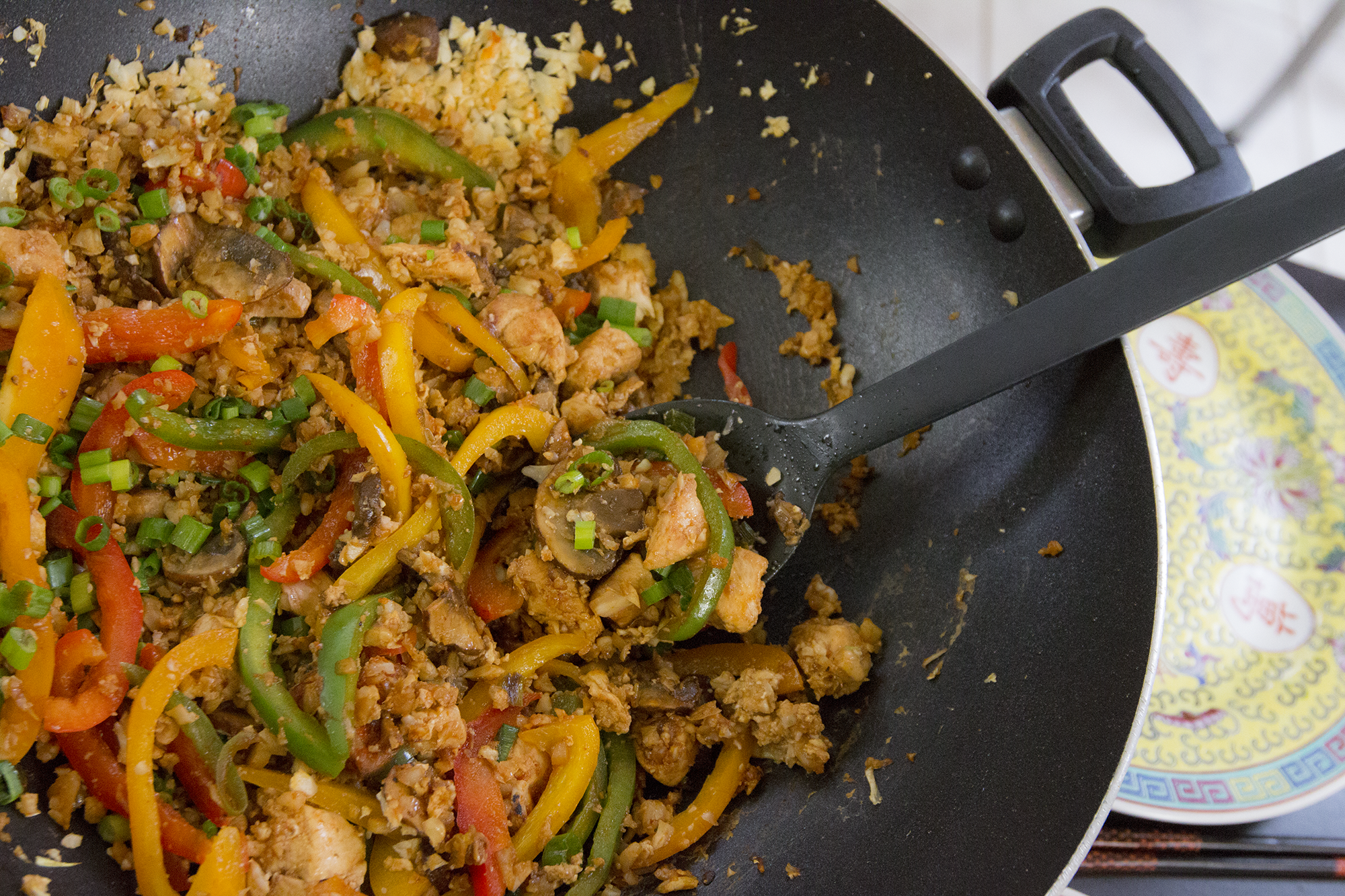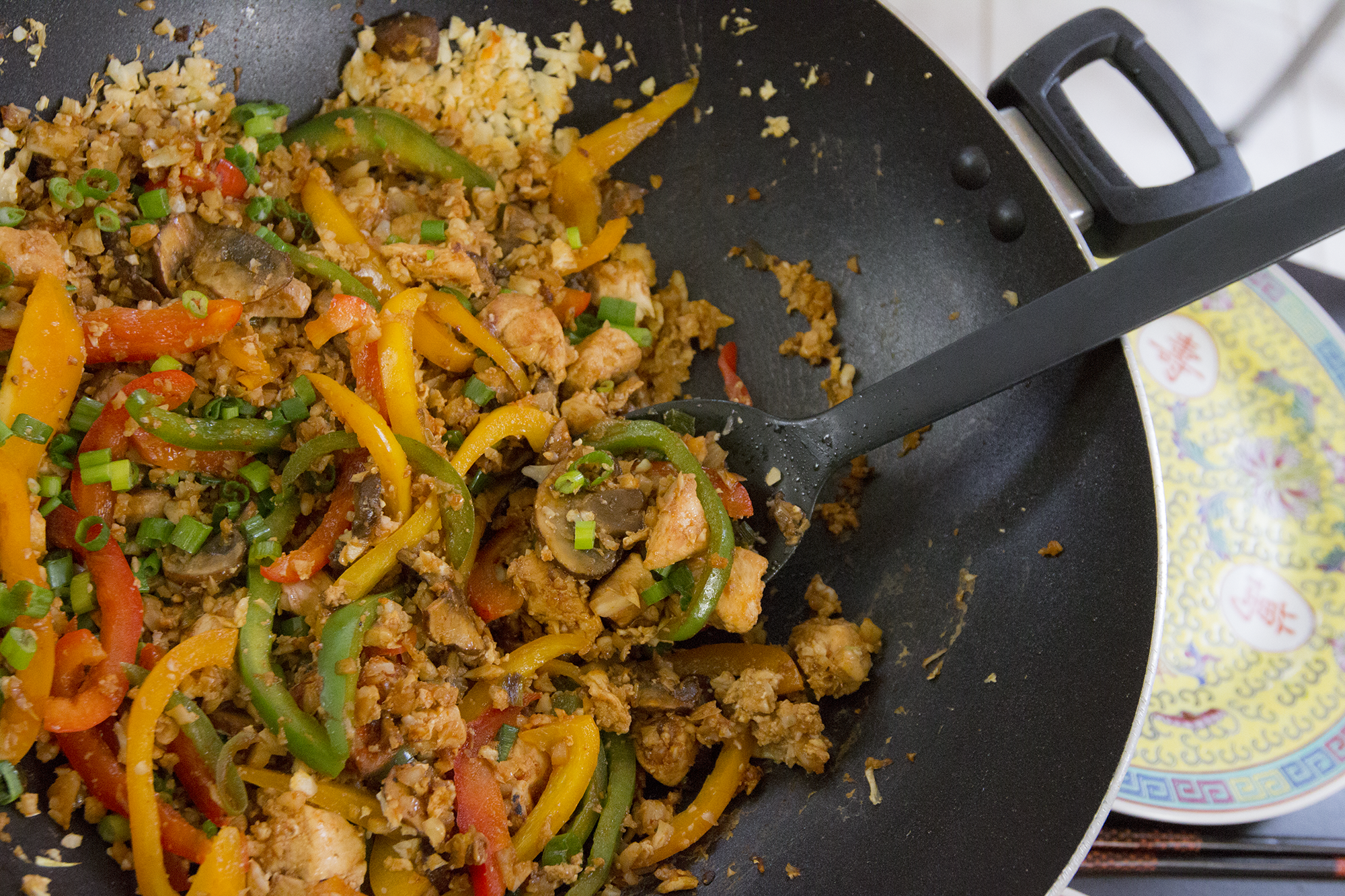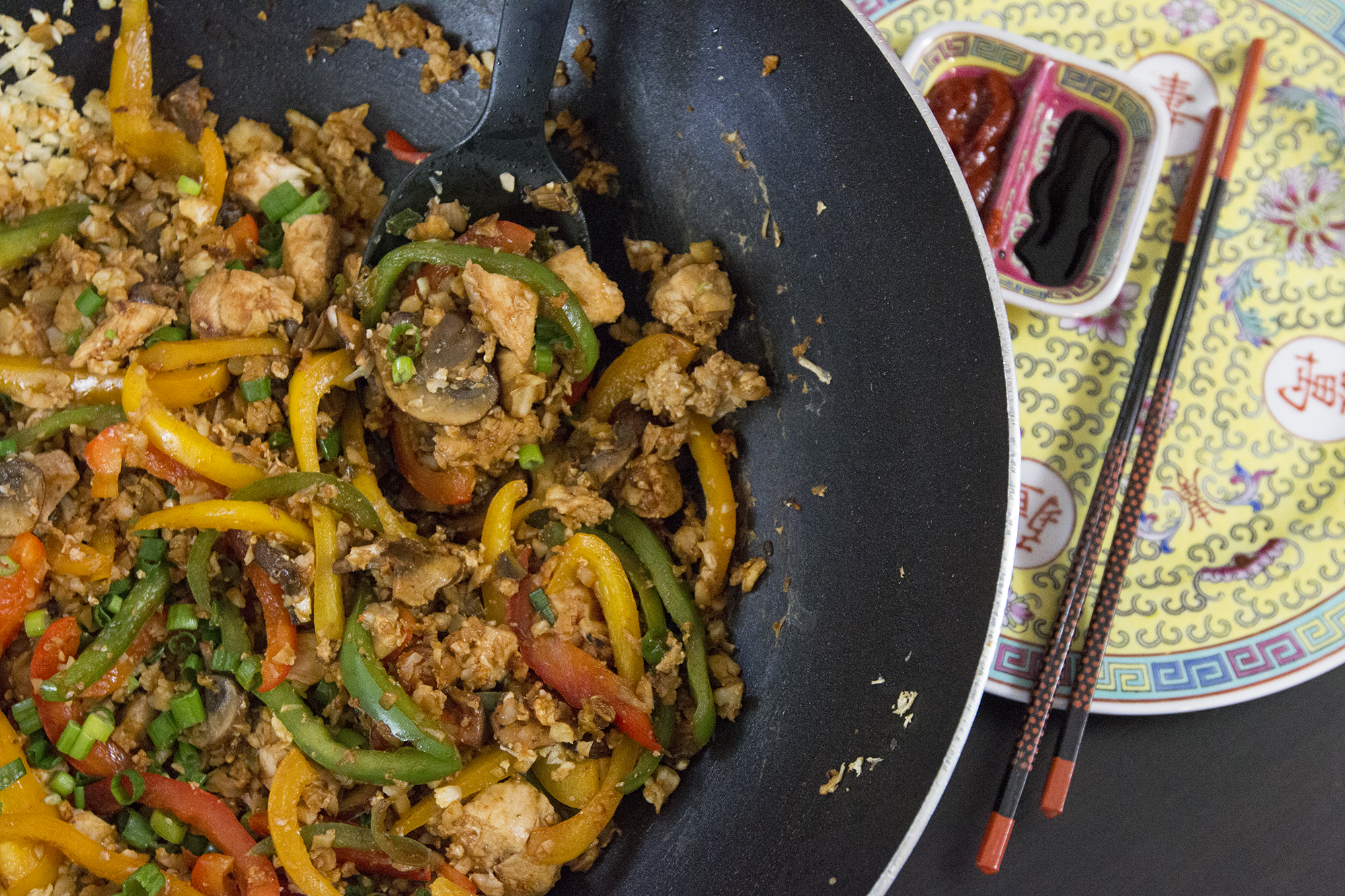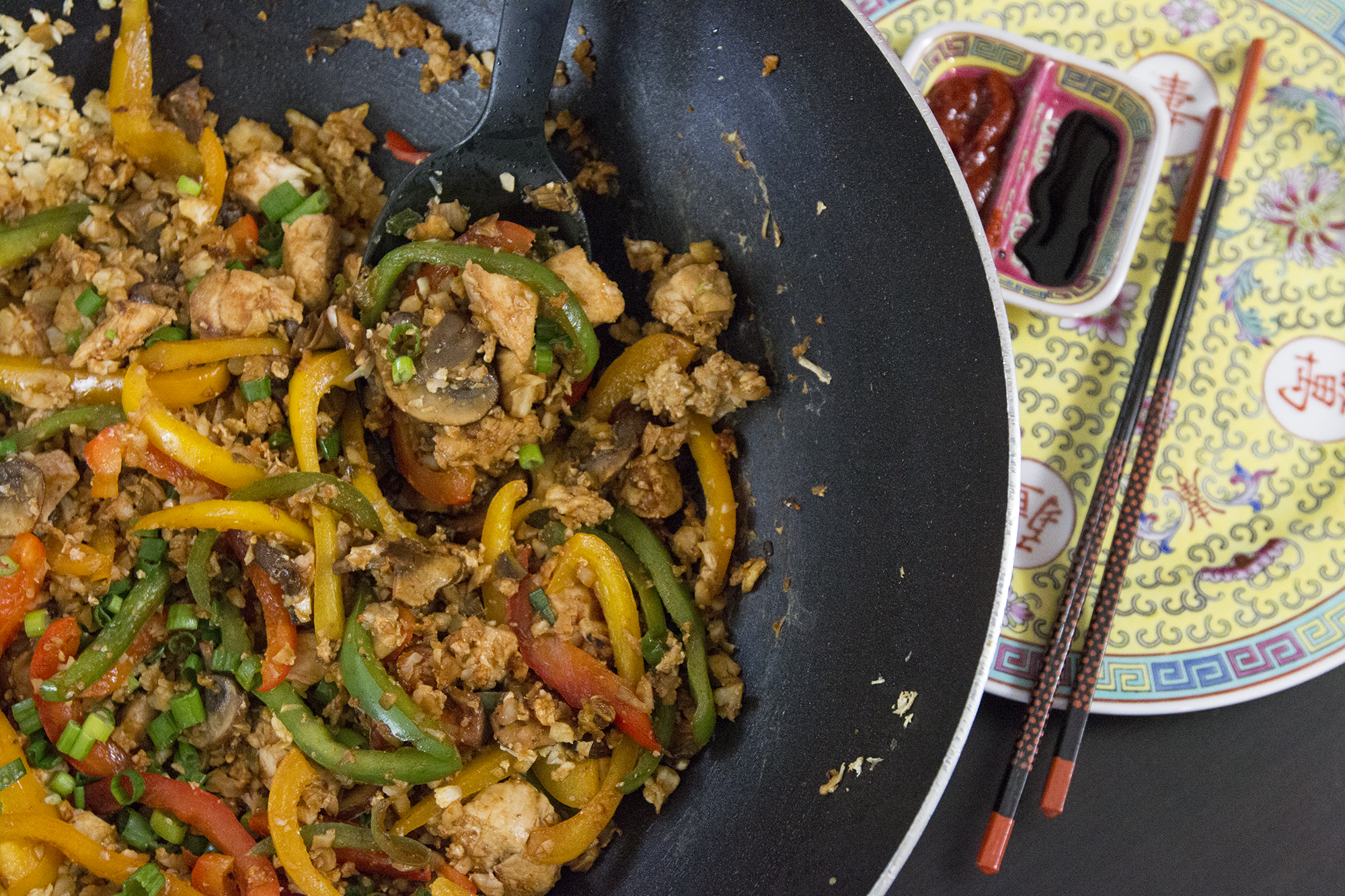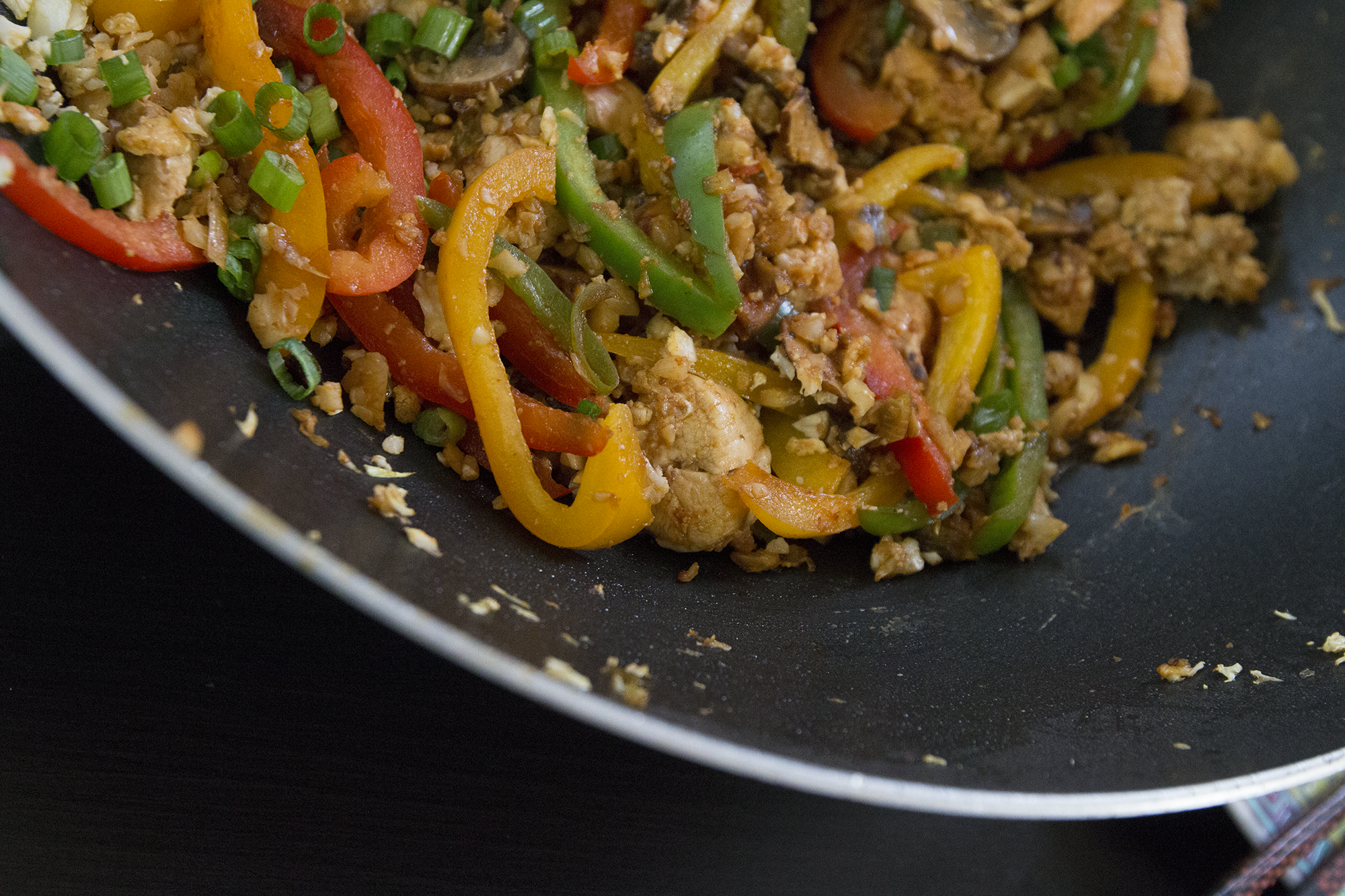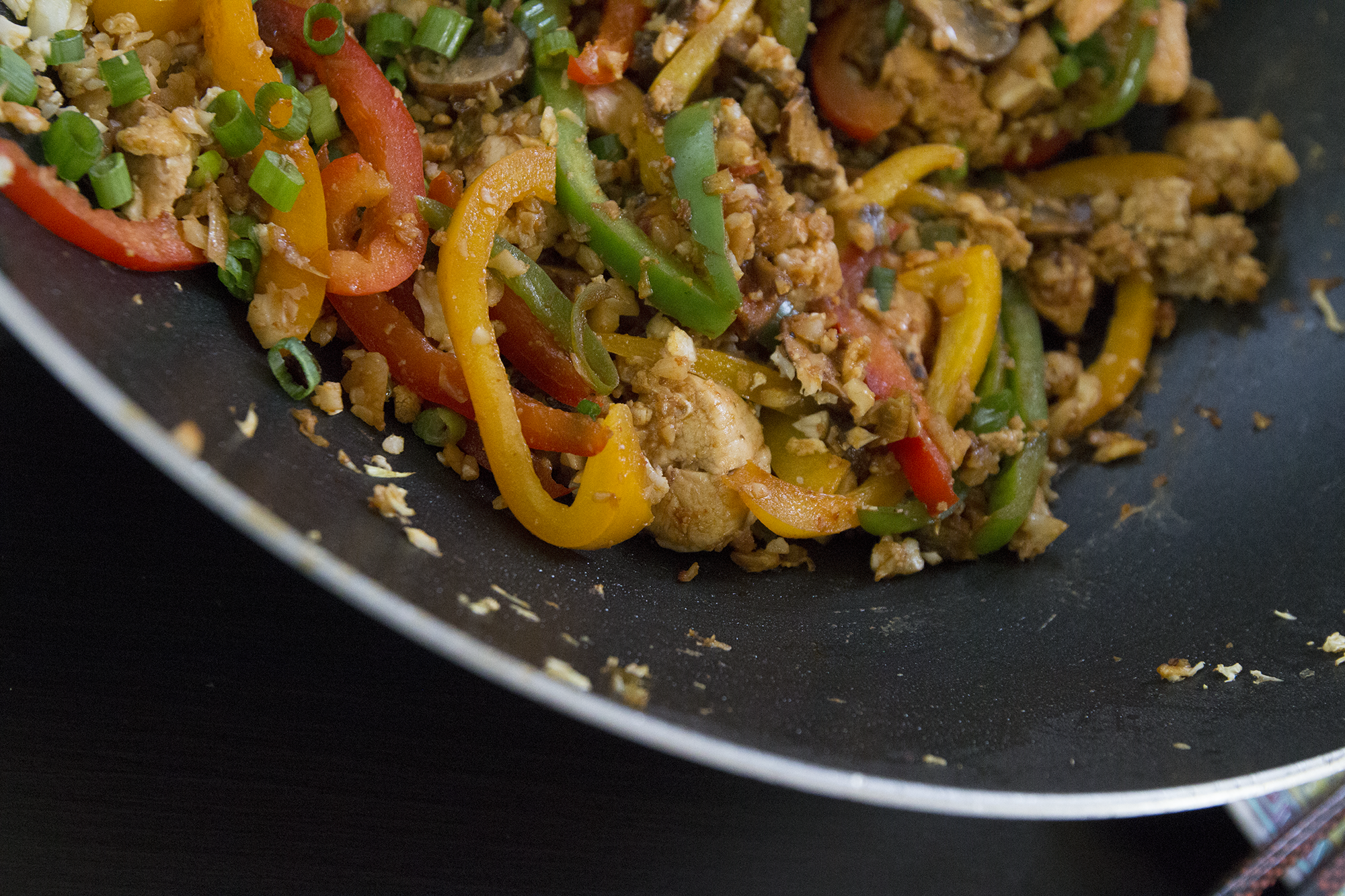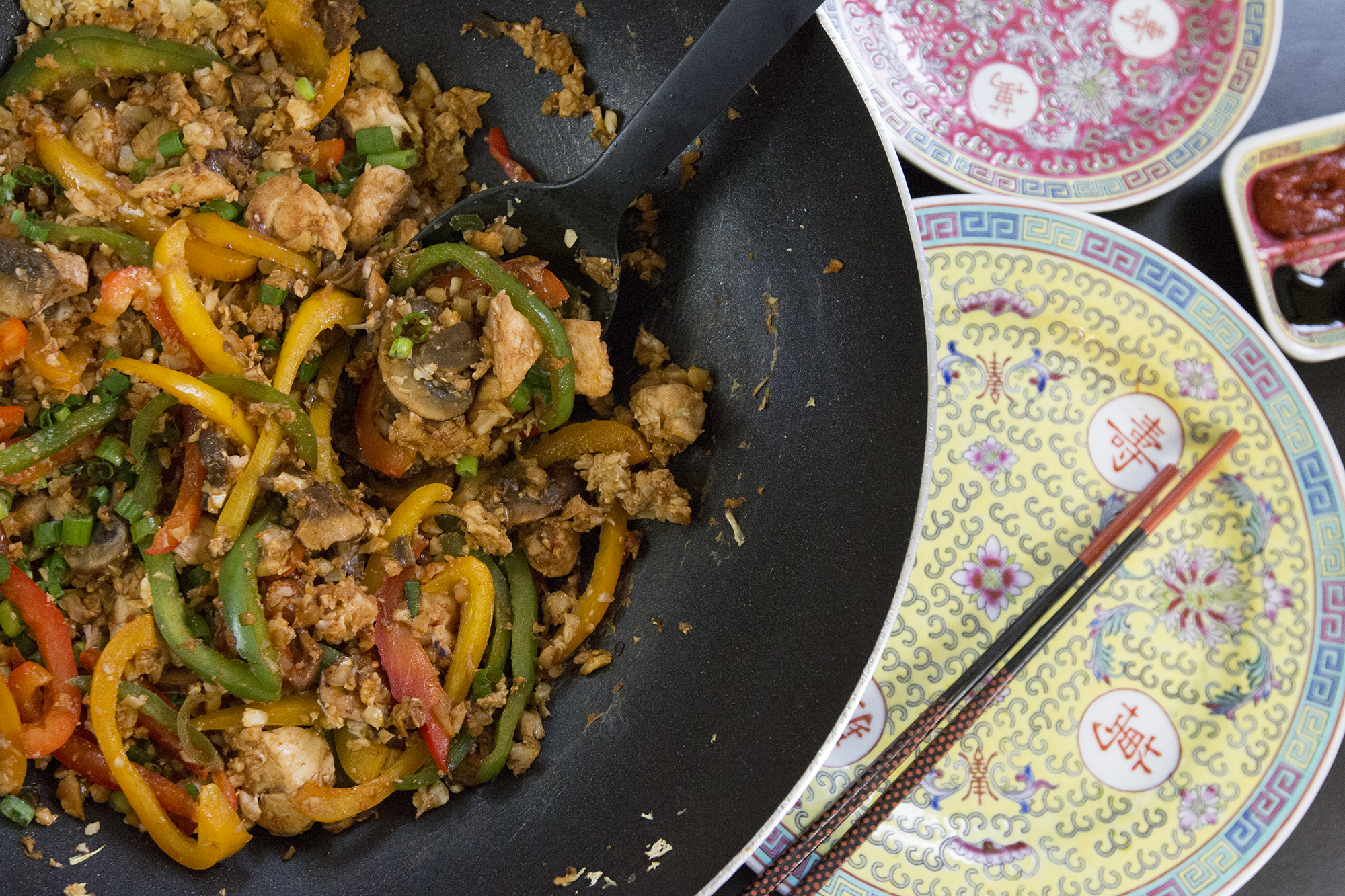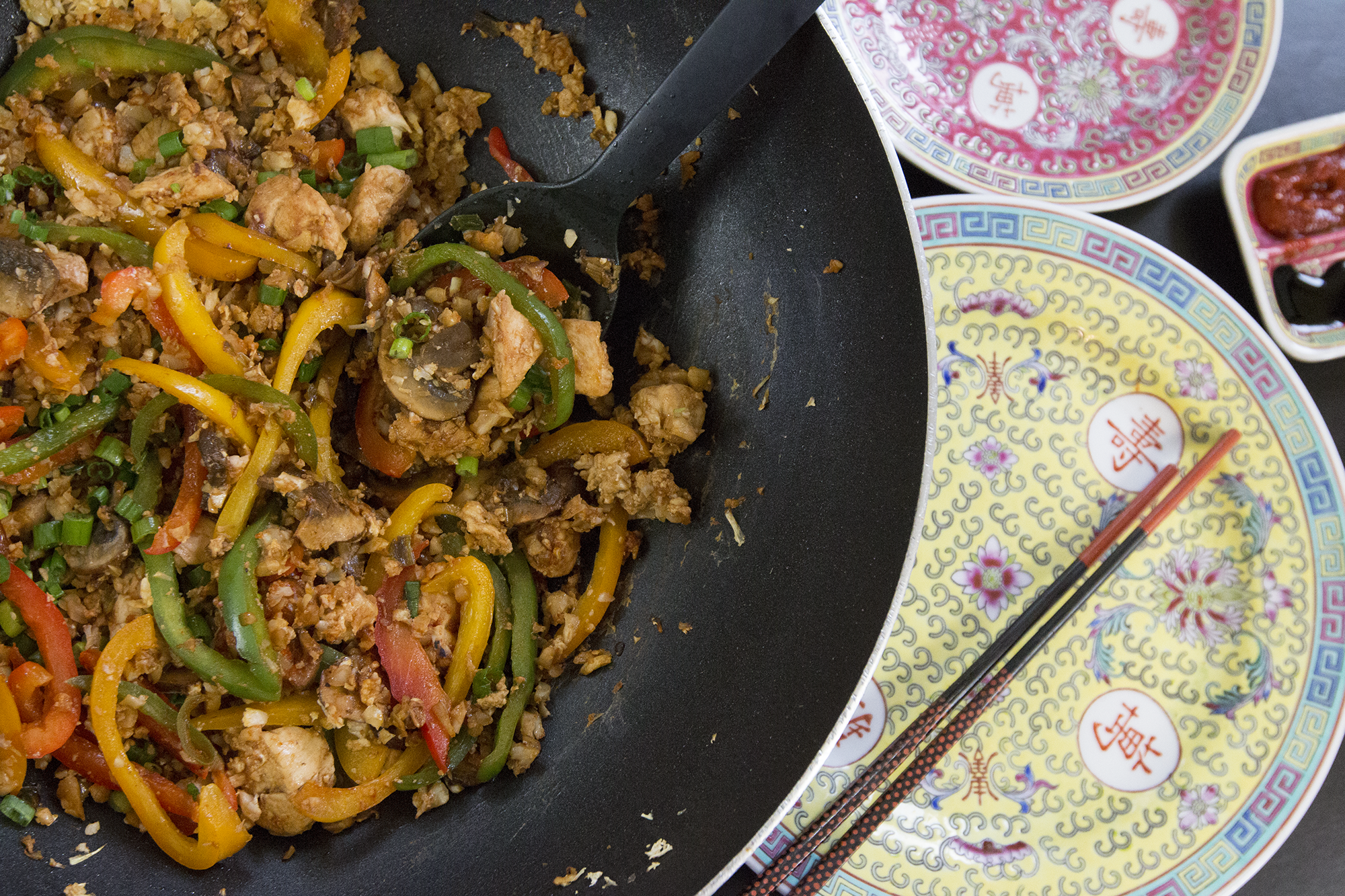 The trend for everything Cauliflower has been around for a while and you know what they say, if you can't beat them, join them. And why not, it's not just so versatile, it's also low in calories and really good for you. Cauliflower rice resembles rice because of it's color but the texture is nothing like rice. My version of Cauliflower rice is packed full of flavor, protein and nutritious ingredients.
This recipe is far from bland and I like to pack it with lots of colour in the form of peppers and other ingredients. I've also added Chicken, you can use other protein or omit it altogether to make it vegtarian. You can use a food grater to prepare your Cauliflower rice, but I prefer to just add the florets to my food processor to save time, Like any Chinese prep your ingredients should all be ready to go!
[youtube-subscriber nickname=kravingsblog]
CAULIFLOWER Chicken FRIED RICE
Ingredients
4 cups Cauliflower rice
6 sliced Spring Onion bulbs
4 cloves of crushed Garlic
4 oz Chicken breast diced small
1 cup sliced mushrooms
1 cup of mixed peppers
2 tbsps each of dark Soya sauce and Sriracha
1 beaten egg
Spring Onion leaves for garnish
Instructions
To a wok, add 6 sliced Spring Onion bulbs and 4 cloves of crushed Garlic
Add a few ounces of Chicken breast, you can add Shrimp if you prefer or leave this protein out altogether
Add 1 cup sliced mushrooms and one cup of mixed peppers
Give everything a quick sauté and remove it
Add a bit more oil and add the Cauliflower and let it just sit for a few minutes to get some colour
Add the Chicken and Veggies back in and season with 2 tbsps each of dark Soya sauce and Sriracha
Add one beaten egg, move the rice to one side and scramble the egg right into the wok and mix it (of course if you're making a veggie version, just leave this out)
Garnish with some spring onion leaves.
https://kravingsfoodadventures.com/cauliflower-chicken-fried-rice/