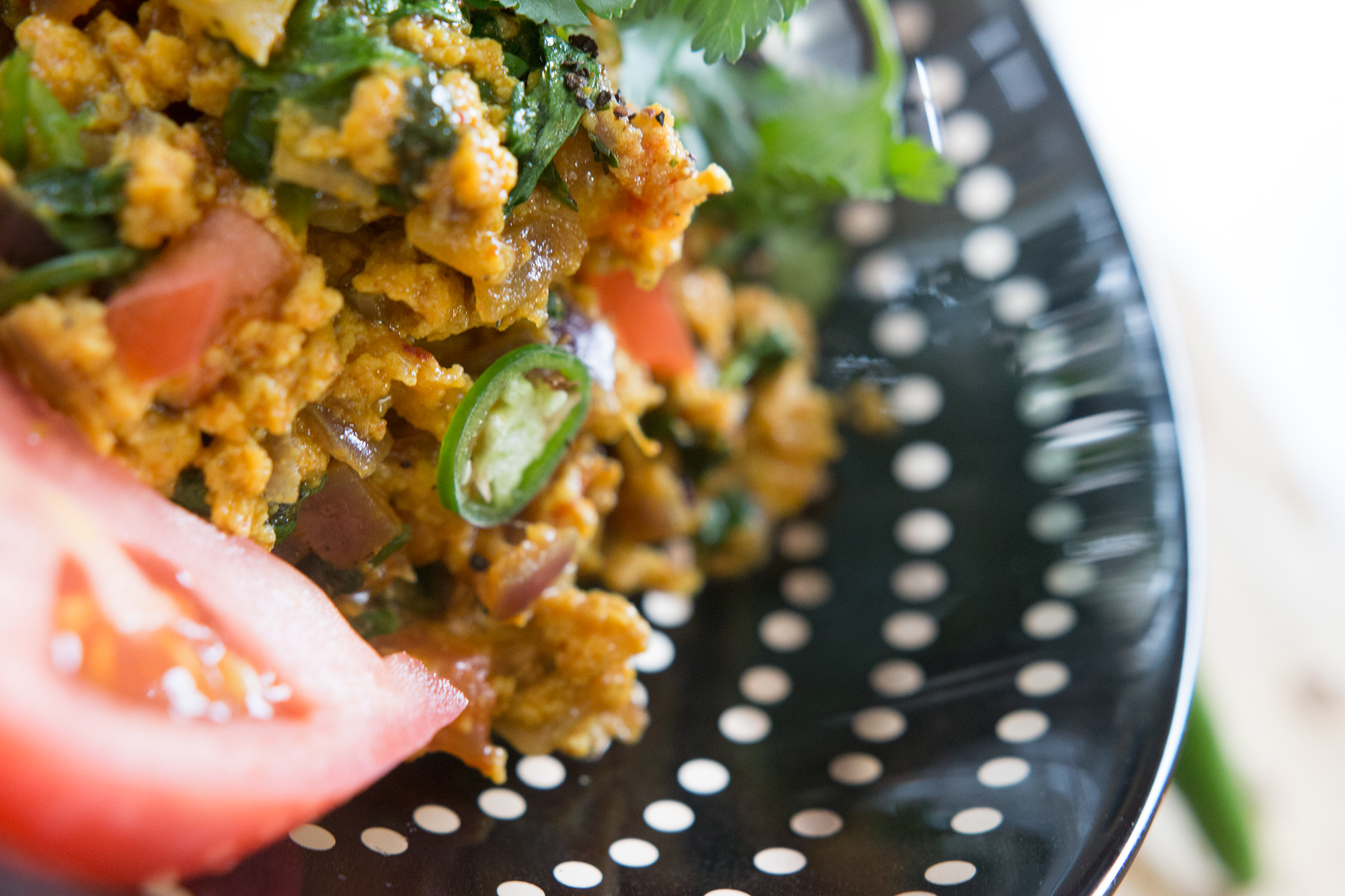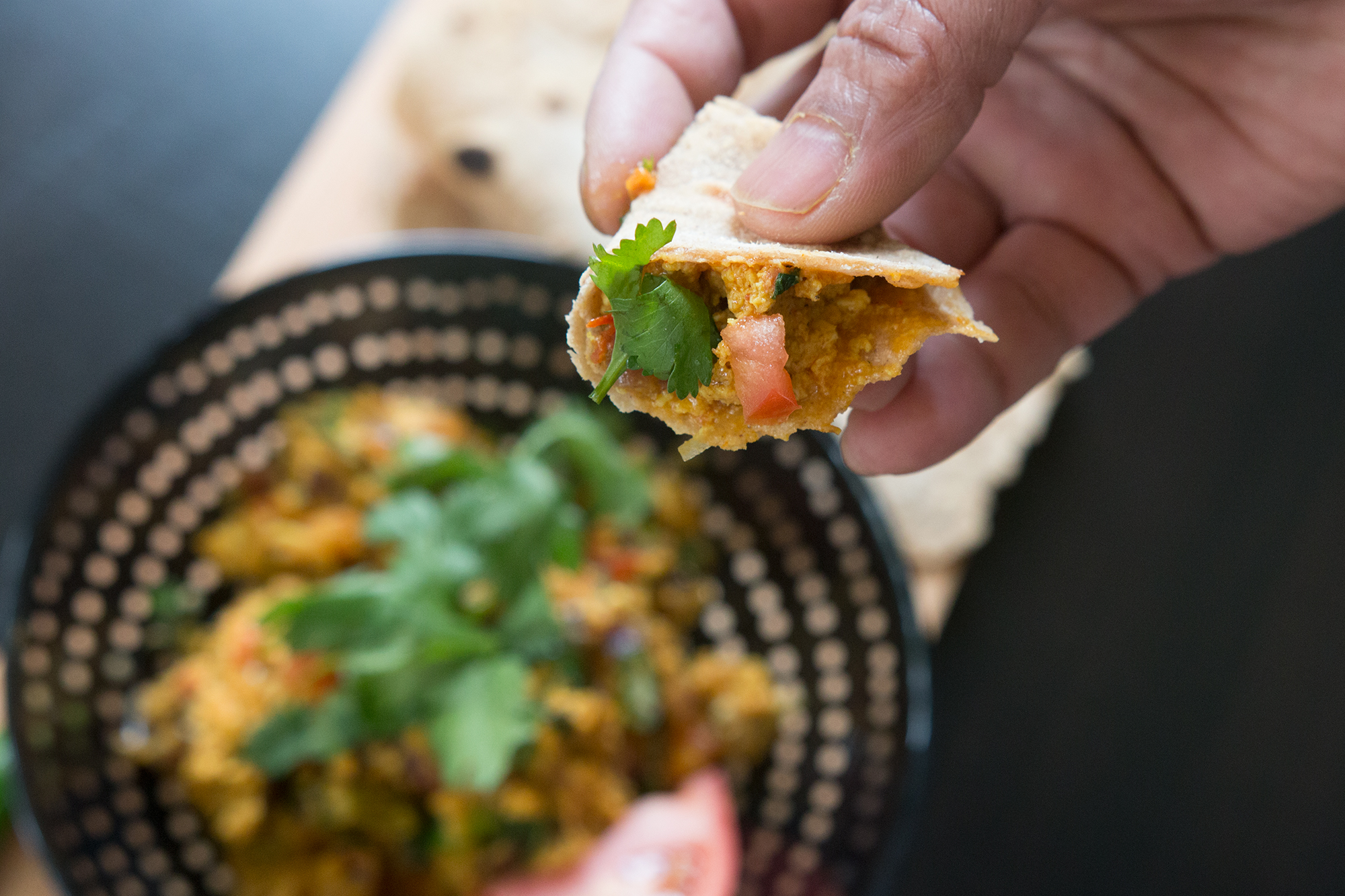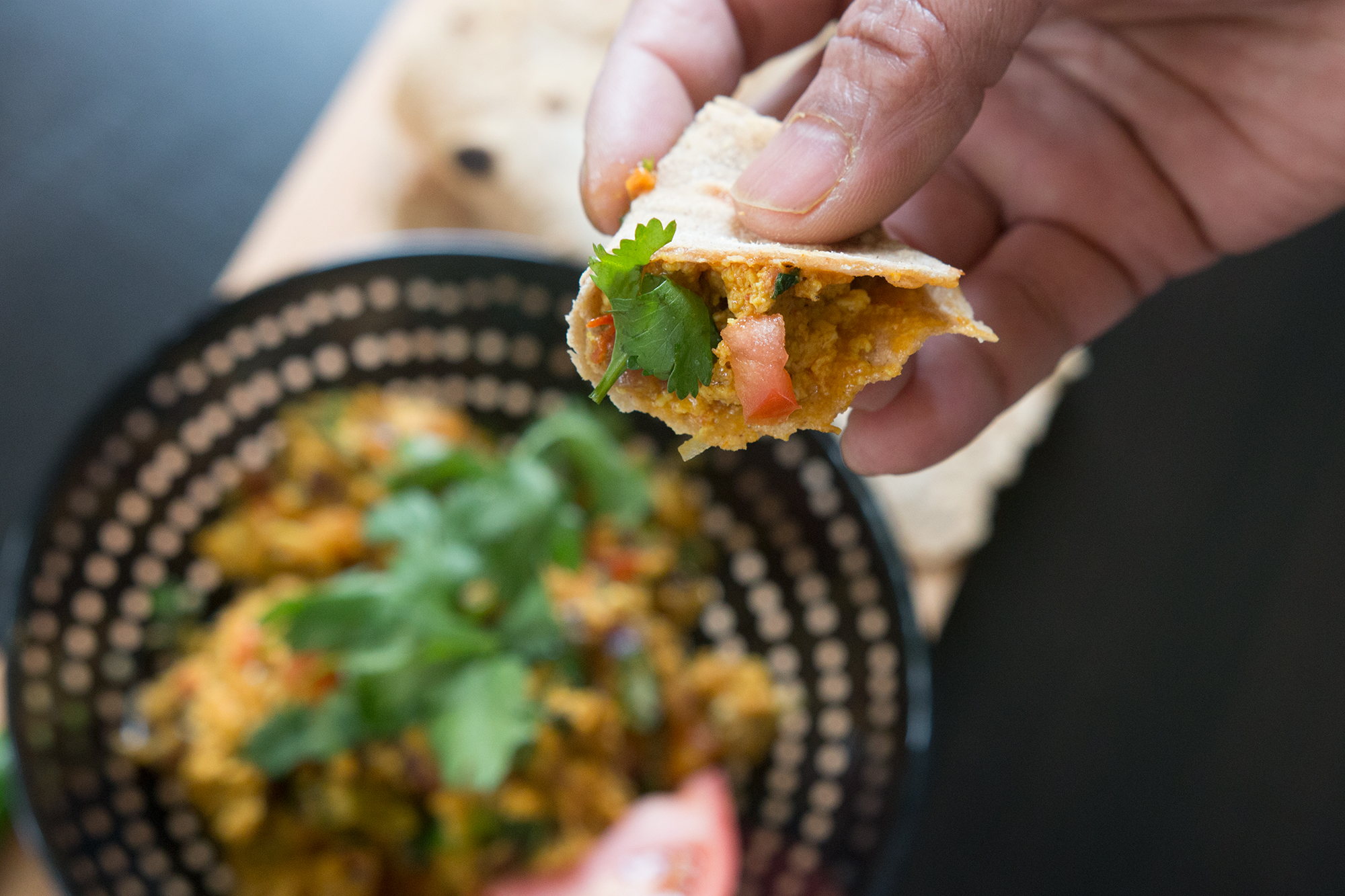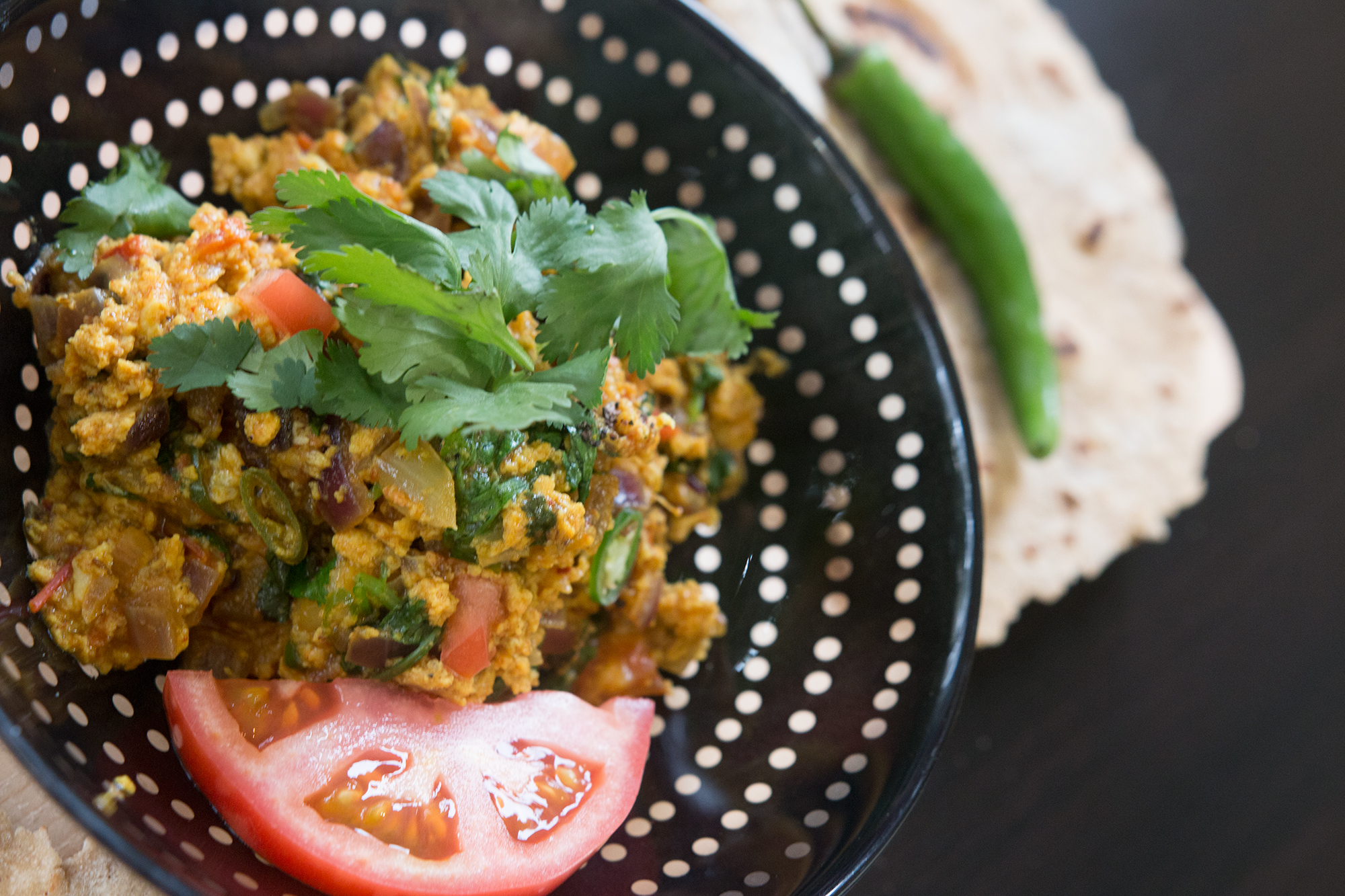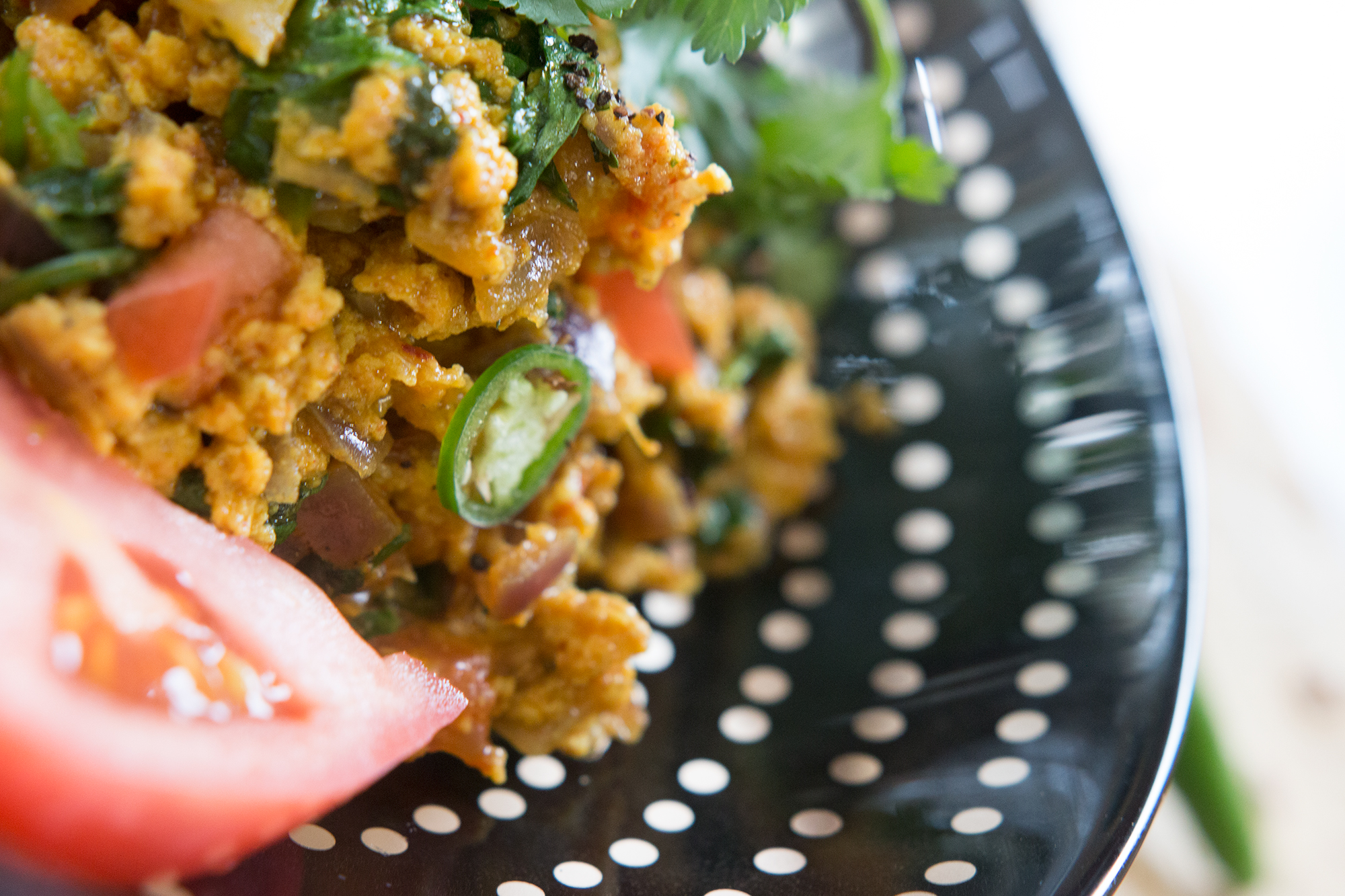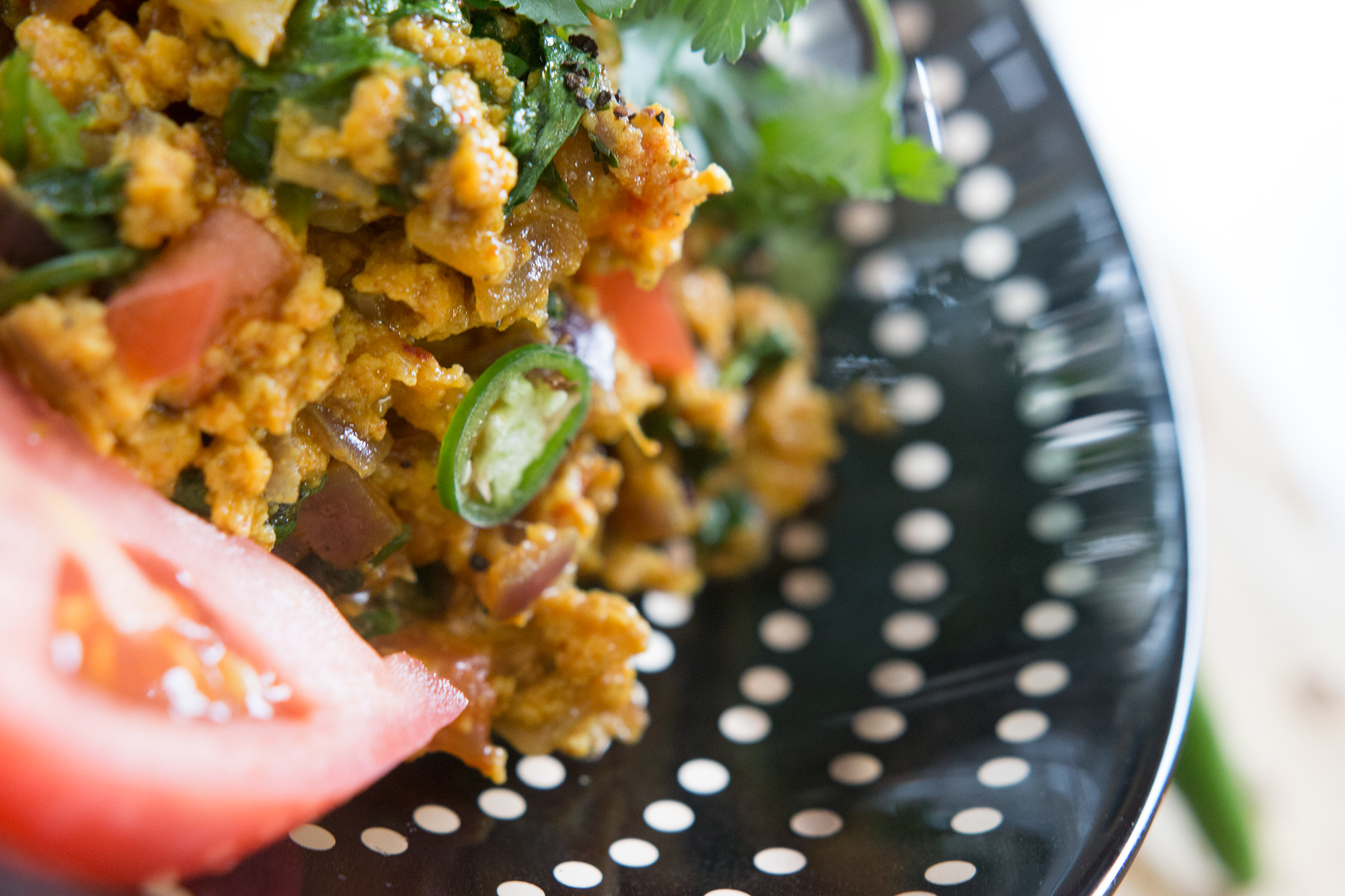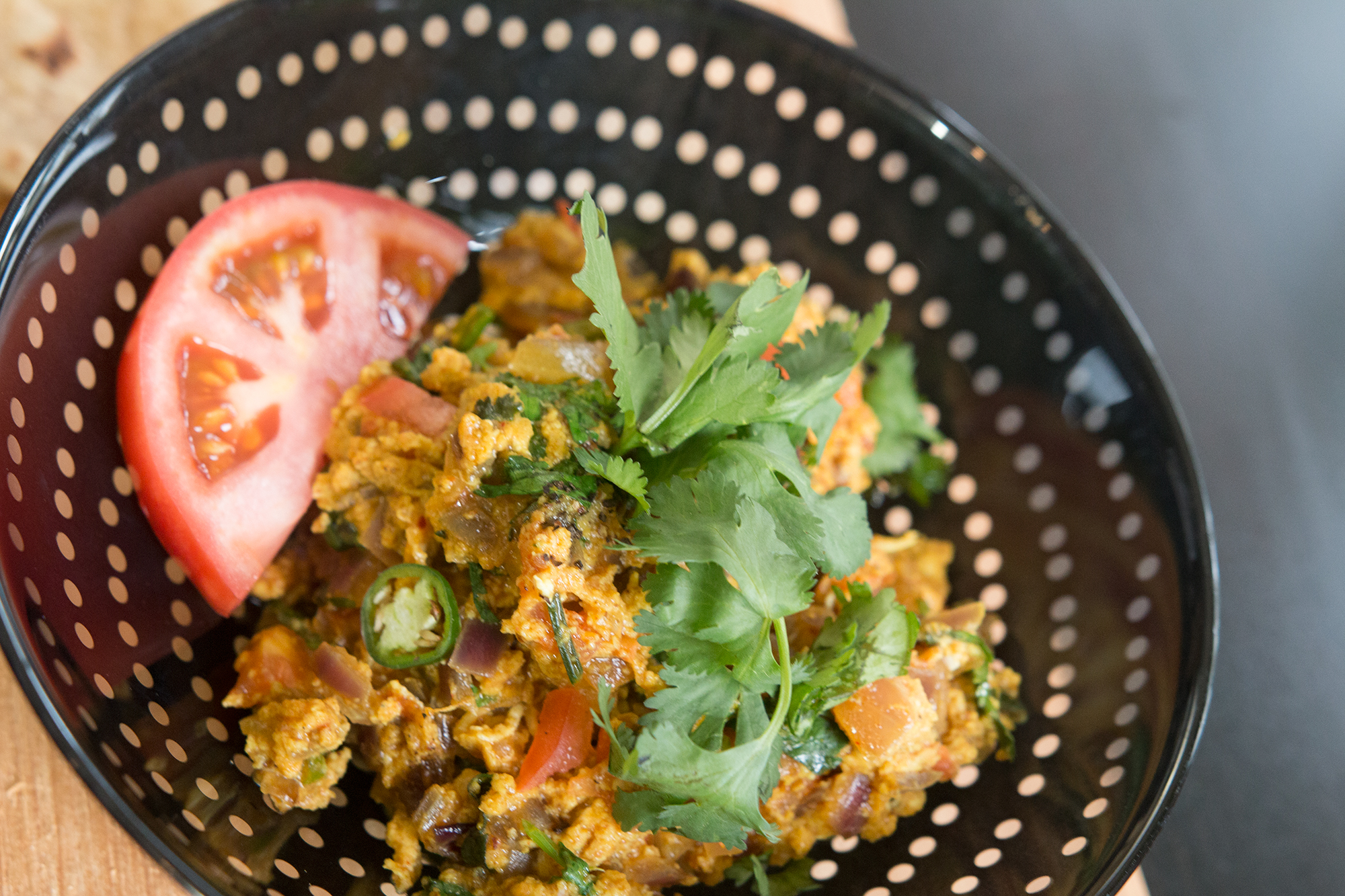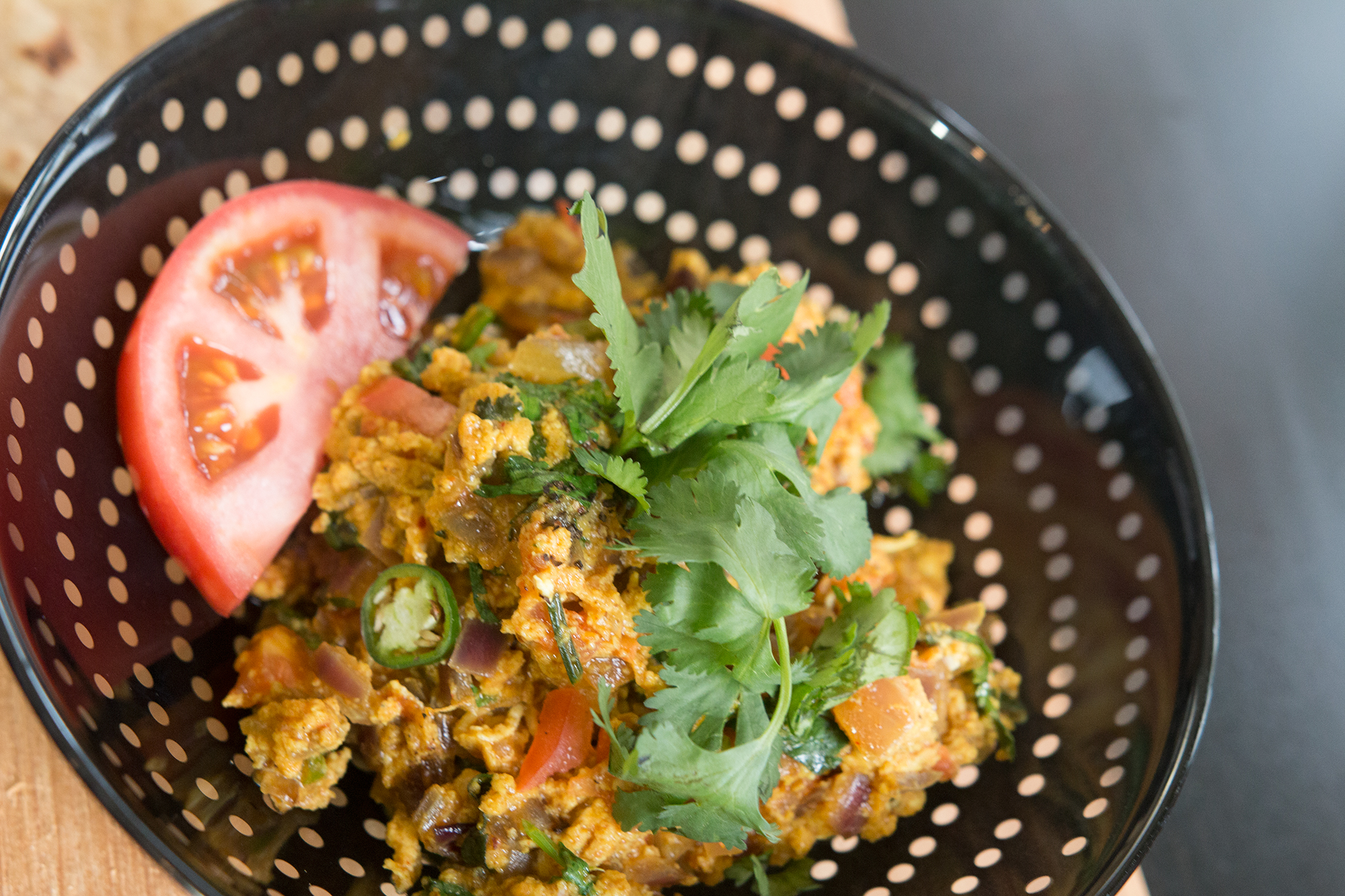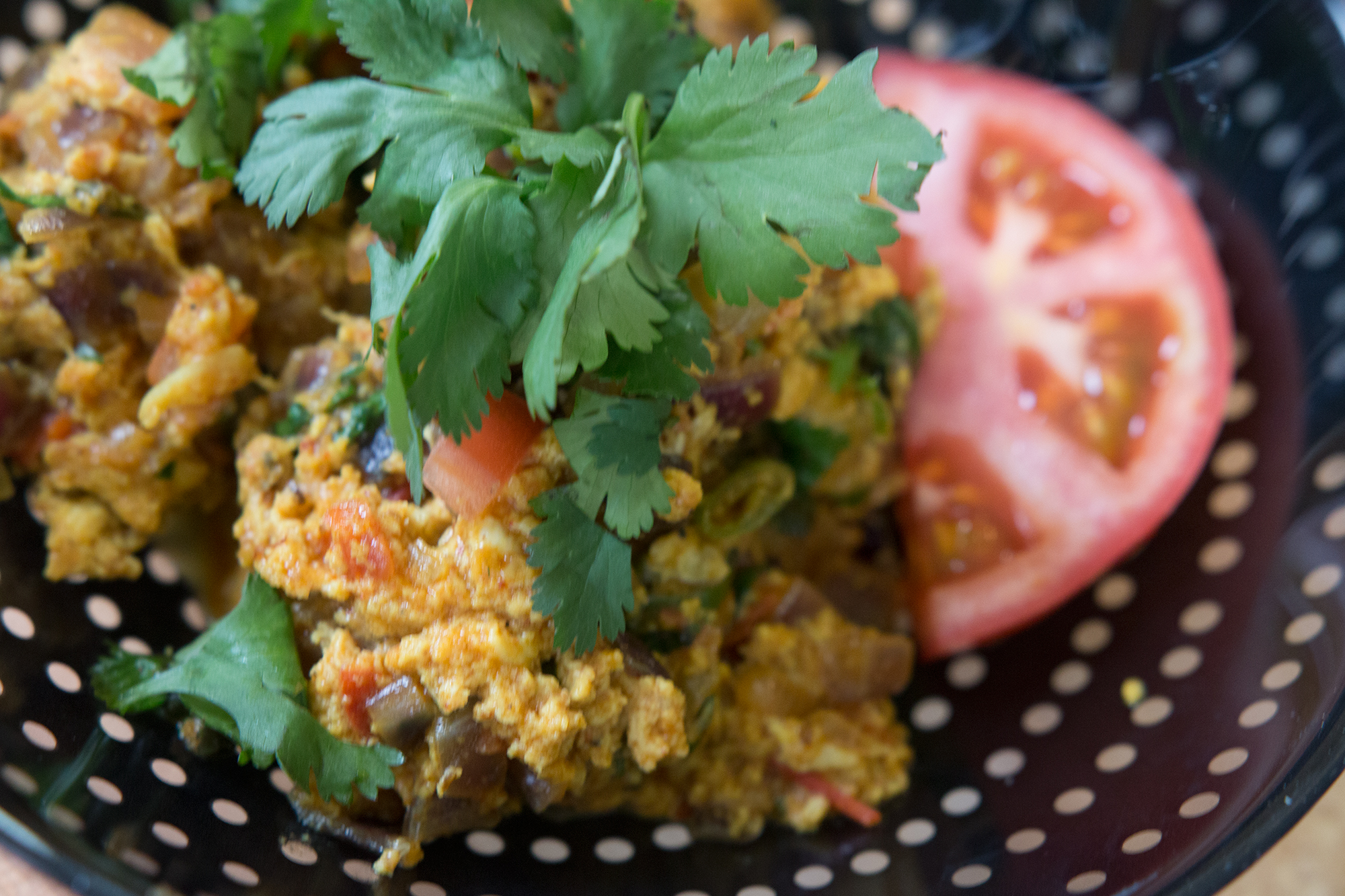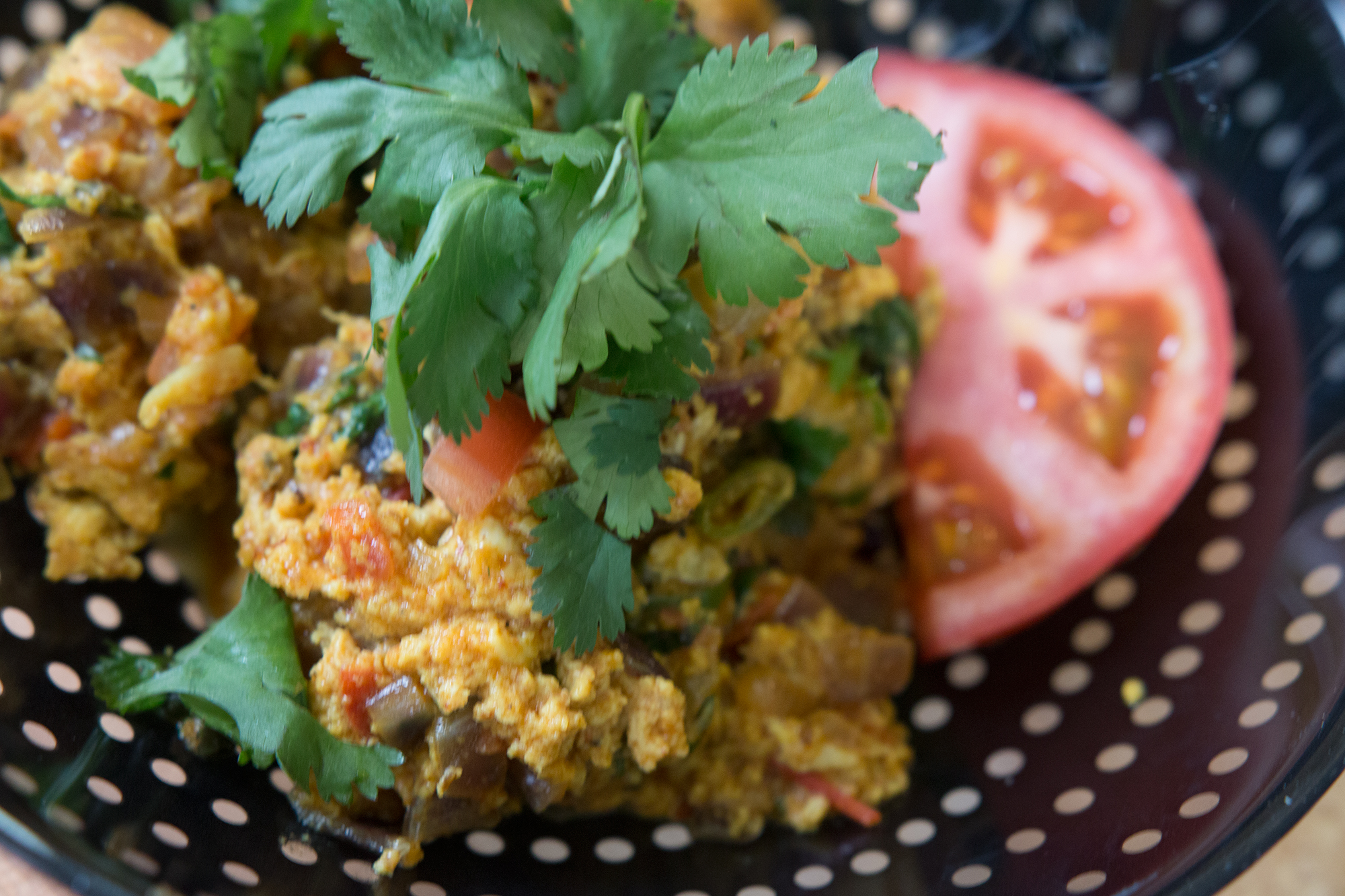 Egg Burji or simply Indian style scrambled eggs is not even something you think of as a recipe. Every household(excluding the Vegetarians of course) have their own way of making it – onions, chillies, spices, tomatoes & eggs and boom, there's your Burji.
If you're looking for a good hearty breakfast Egg Burji is probably one that will satisfy you. Scoop it up with some bread or roti and you/re energized for hours! In Bombay, known known as Mumbai, street food plays a vital role to it's 22 billion people. One of those items on the menu is the Burji or scrambled egg. While Burji is made all over India with varied spices, this Mumbai version is made with a special blend of spices called Pav Bhaji Masala.
Follow the recipe below and make your own version of Burji for your family to enjoy. Don't forget to check out my video. Special thanks to my brother for his voice over clips!
[youtube-subscriber nickname=kravingsblog]
EGG Burji or Scrambled EGG Indian Style
Ingredients
Oil
3 cups finely diced red Onions
1-2 tbsps sliced green Chilies
2 cloves of minced Garlic
1 tsp each of Chilli powder, Cumin powder, Coriander powder
1/ 2 tsp Turmeric
1 tbsp Pav Bhaji Masala
3 cups chopped Tomatoes
Water
6 Eggs scrambled
Salt to taste
Pepper
1-2 tbsps Butter
Coriander chopped
Instructions
Heat some Oil saute the finely diced onions
Sprinkle this with some salt and allow it to caramelize
Add 1 – 2 tbsps sliced green Chilies
Add 2 cloves of minced Garlic
Add 1 tsp each of Chilli powder, Cumin powder, Coriander powder and 1/ 2 tsp Turmeric
Add 1 tbsp Pav bhaji masala
Mix well and add the chopped Tomatoes
If the tomatoes are not ripe and juicy, add a bit of water or tomato puree
Add salt & pepper to taste Mix, cover and cook
Scramble 6 eggs and add to the masala,scrambling as the mixture hits the pan.
Optional, add 1-2 tbsps of butter
Garnish with fresh chopped Coriander and serve!
https://kravingsfoodadventures.com/eggburjiorscrambledeggindianstyle/