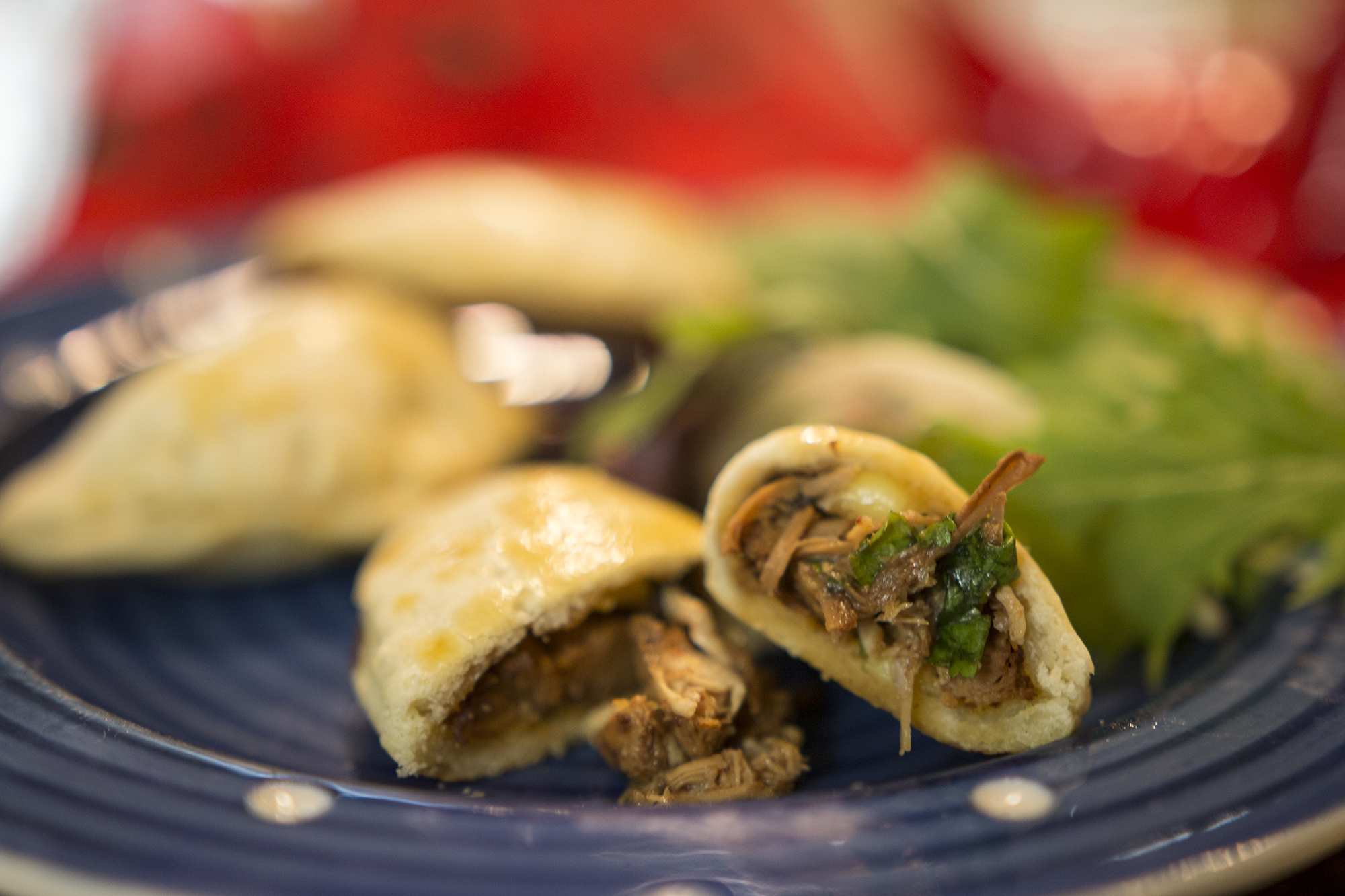 Watch for step-by-step instructions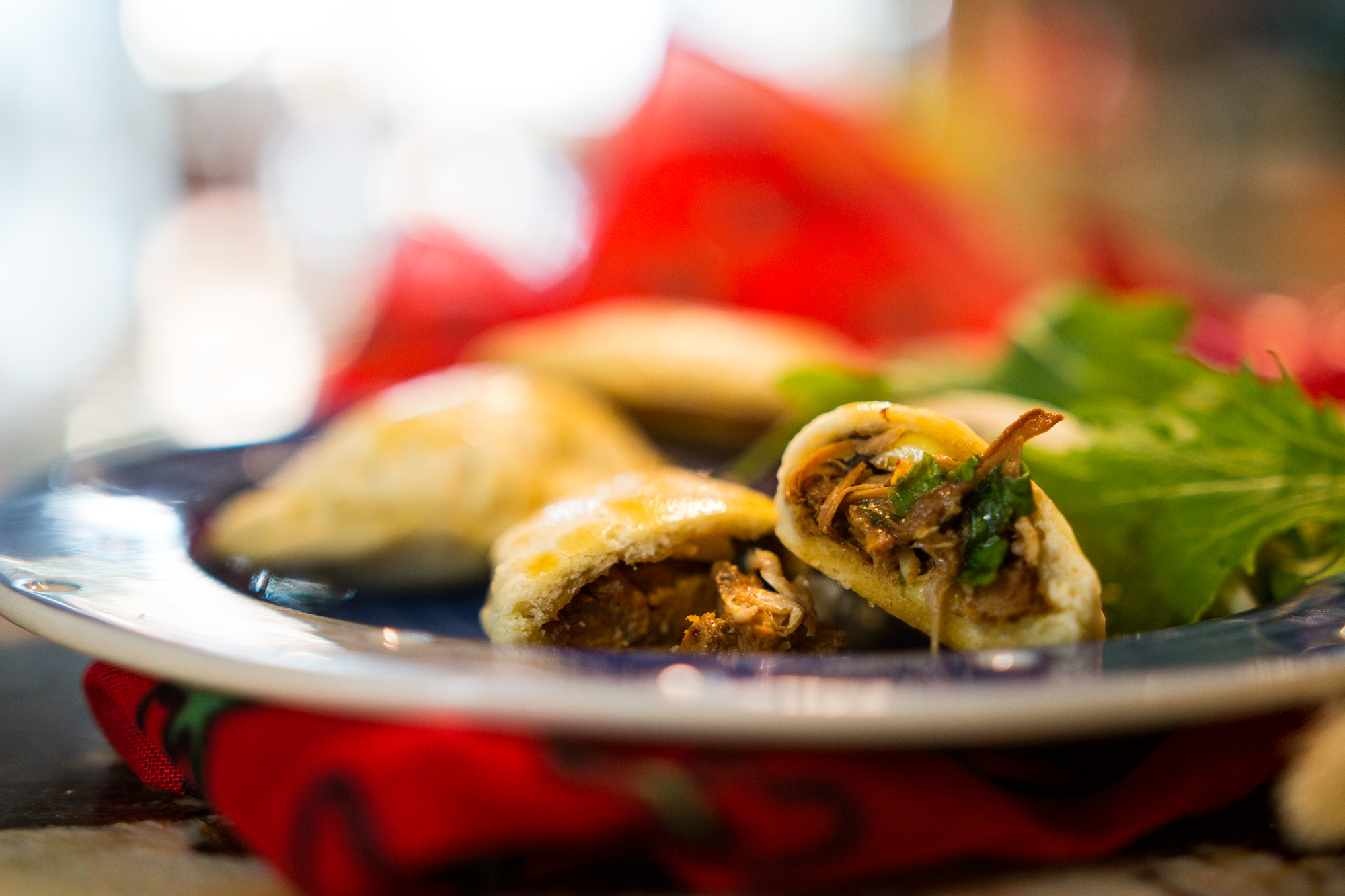 Making an Empanada from scratch is a LOT easier that I would have initially imagined. I prepare my dough in a food processor to save time and together with resting time, you can have a batch of fresh dough in a little over 30 minutes.
For the stuffing of the Empanada you can pretty much use anything you like – ground meat, chicken, or veggies. I'm making this recipe with a 1/2 quantity of my
Mexican Pulled Chicken
. The end result is moist and is perfect for an empanada filling. If you have some extra time, knead all the ingredients lovingly by hand and cut the butter into the flour making a straggly mixture, use a stand mixer OR grab your food processor with a dough blade attachment and let's go!
Ingredients
2 1/4 cups all purpose flour
Pinch salt
1/2 tsp baking powder
1 stick very cold butter cubed(or grated)
1 egg
Few tbsps very cold water
Additional flour an beaten egg
Filling - http://kravingsfoodadventures.com/mexican-pulled-chicken/
Instructions
Add the flour, salt and baking powder to the food processor
Add the butter and pulse till the butter makes the flour look straggly
Add 1 egg and turn on the machine on a low speed
Through the feeder tube, drip some very cold water till the mixture forms a ball
Remove and knead on a floured surface, cover with cling wrap and leave to rest for a half hour
Prep your station – flour for dusting, rolling pin, rolling surface, cookie cutter, extra cutting board or something to brush egg on, beaten egg, brush and a fork
When the dough is rested, roll it out and cut circles with your cookie cutter
Brush one half of the edge of the circle with egg, add your filling and fold over
Press the edges really hard and finish with a fork to give it a really nice rustic crimped look.
Brush with egg and bake in a 350 degree oven for about 12 – 15 mins
You can also deep fry this, just don't use any egg wash OR you can lay these flat in the freezer and store them.
https://kravingsfoodadventures.com/empanadas/