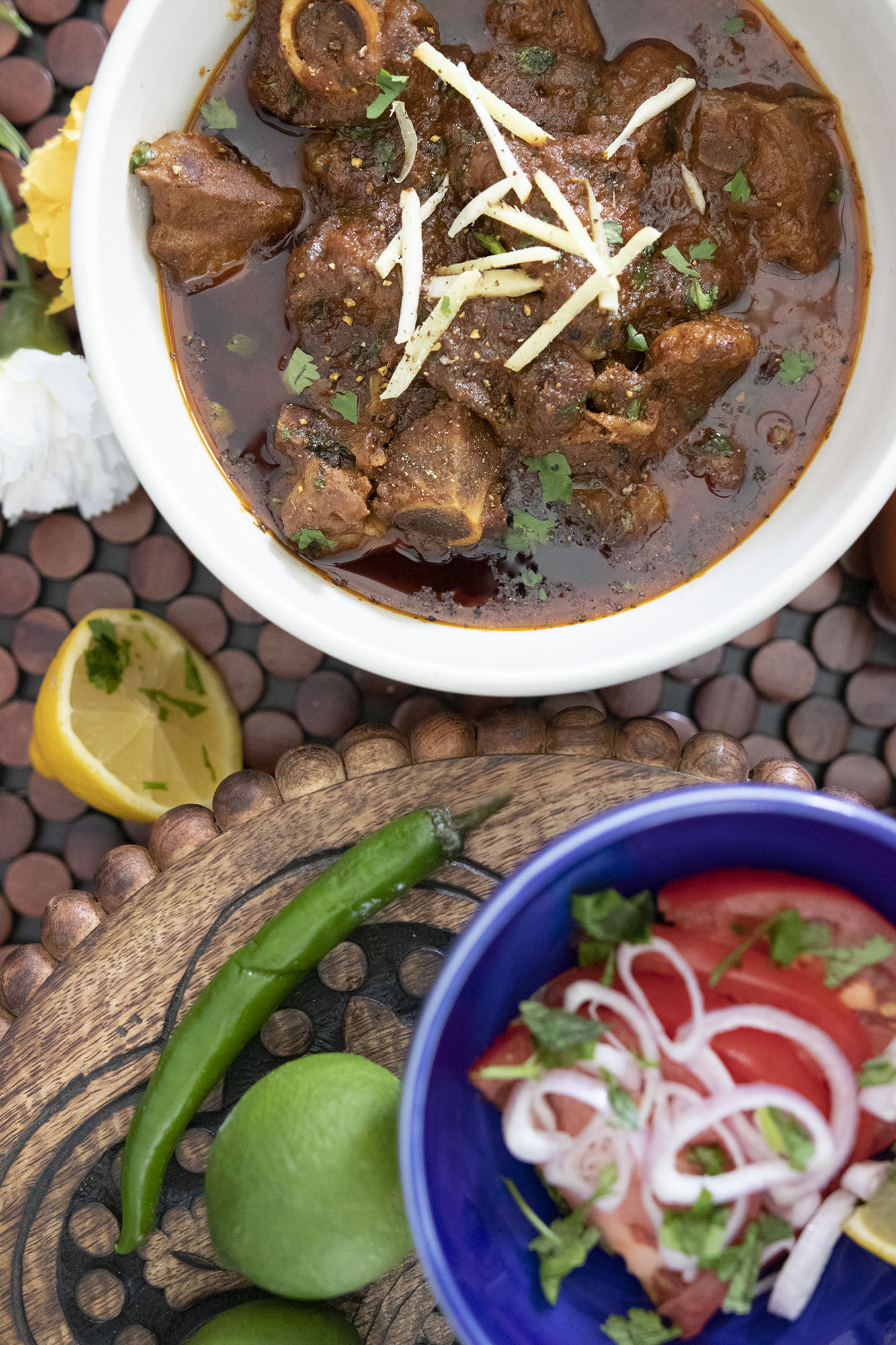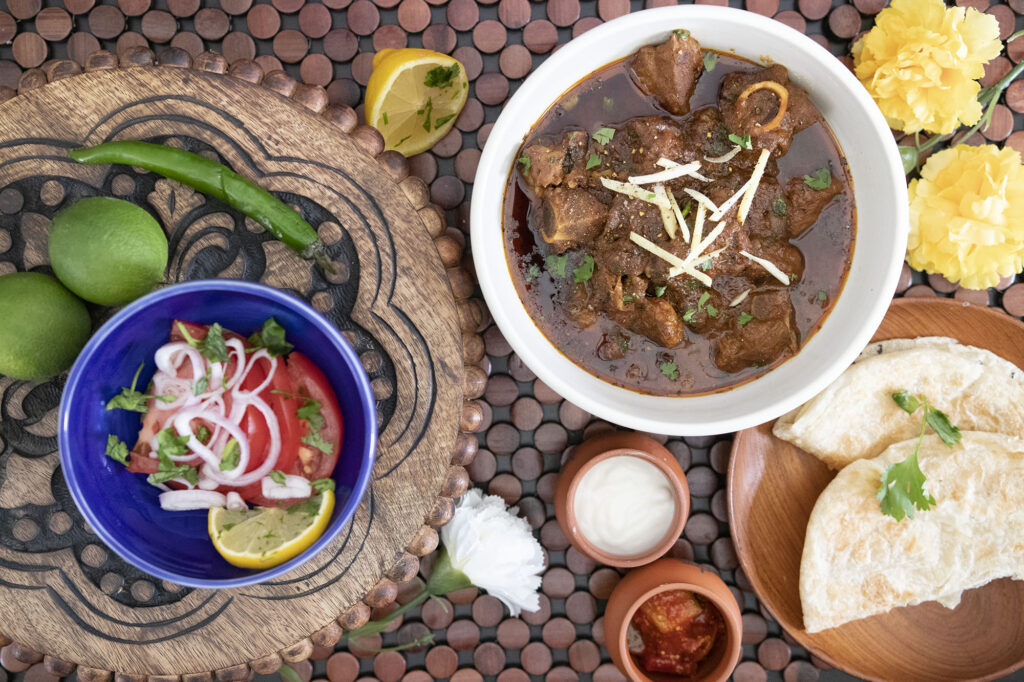 Onions are caramelized with green Chillies in Oil and Ghee to make the perfect base for this Lamb curry. The Lamb is then added and lightly browned with Ginger & Garlic paste.
A spice blend is made and water is added and this is poured over the meat
Dried fenugreek or Kasuri Methi is added together with tomato paste for color. Finally yogurt is added.
I like it spicy so I like to add more chilli powder and Garam Masala before mixing it.
Water is added and this is cooked till tender. Finally coriander is added before serving.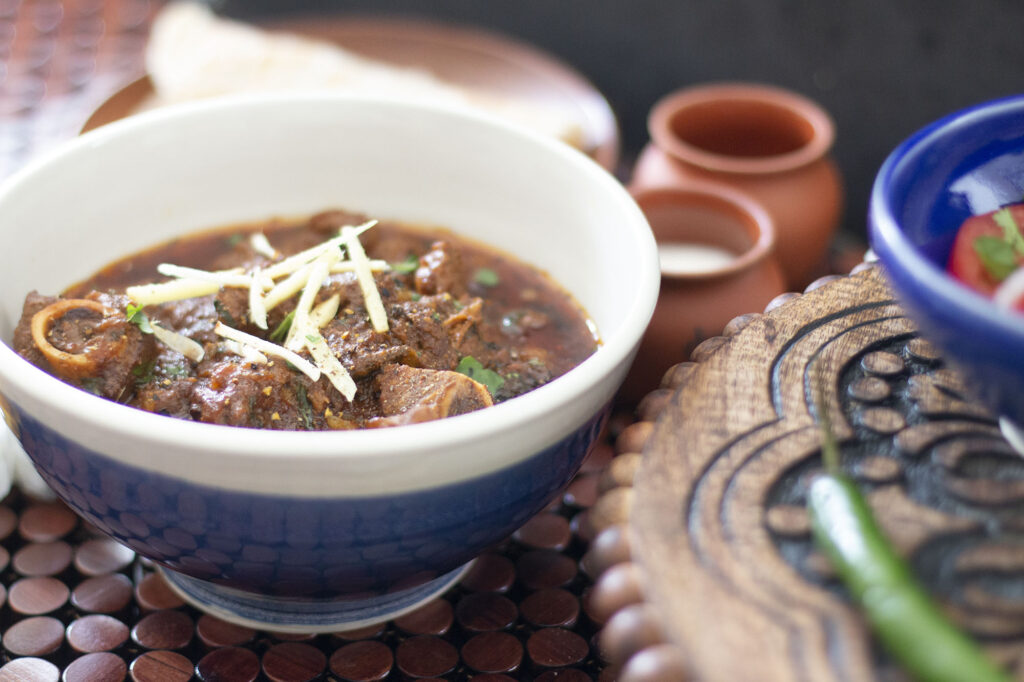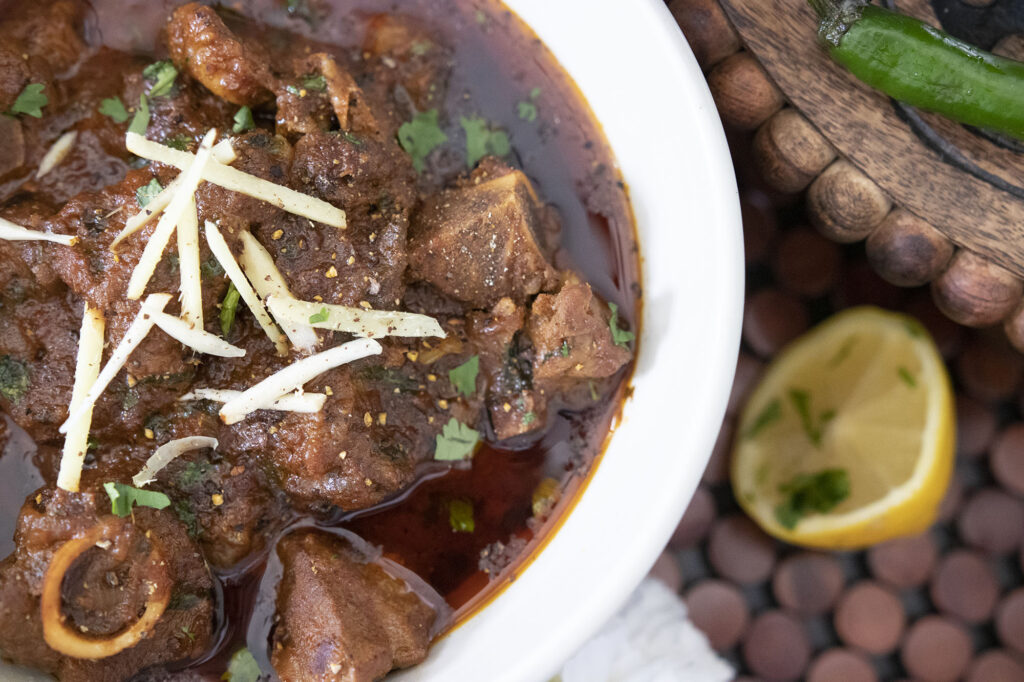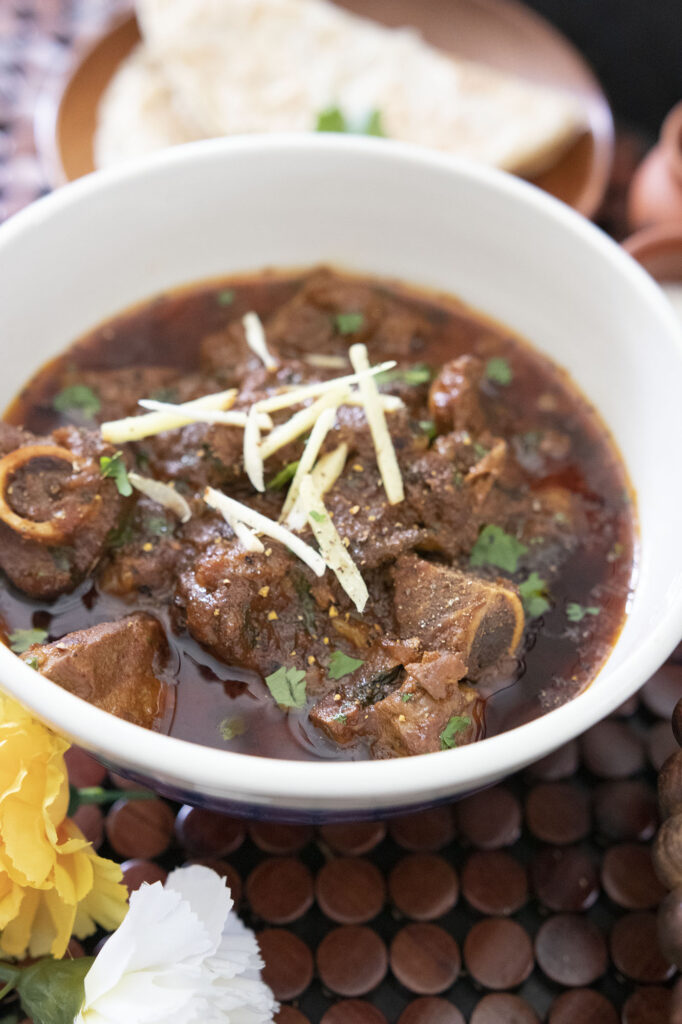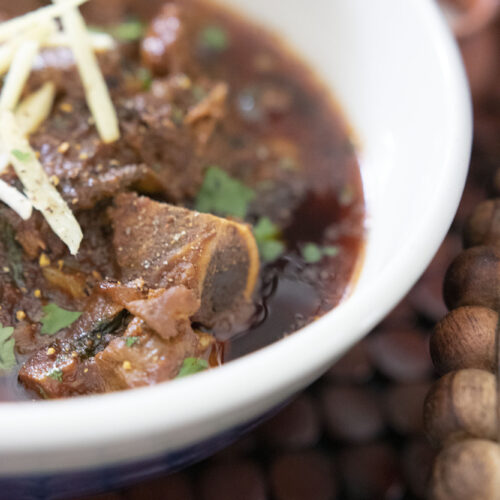 Lamb Masala
Ingredients
Spice blend
1/2

tsp

Turmeric

2

tsps

red Chilli powder

2

tsps

Cumin powder

2

tsps

Coriander powder

1

tsp

Salt

1

cup

of Water
Lamb & curry
1

tbsp

Oil

2

tbsps

Ghee

2

cups

sliced Onions

Salt

2

tbsp

green Chillies

2.2

lbs

– 1 kg Lamb

1

tbsp

dry Fenugreek leaves

1

tbsp

Tomato paste

1

cup

Yogurt

1

tsp

red Chilli powder

1

tsp

Garam Masala

1

cup

of Water

Chopped Coriander
Instructions
Prepare the spice blend by mixing all the spice blend ingredients together

Heat the oil and the ghee and saute the onions

Add salt to help caramelize the onions faster

Add the chillies

Add the lamb and cook till light brown

Add the dry fenugreek, tomato paste and the yogurt

Add the chilli & Garam Masala and mix

Cook the lamb low and slow stirring at intervals for 60 mins

Add salt and extra water as needed

Garnish with chopped coriander