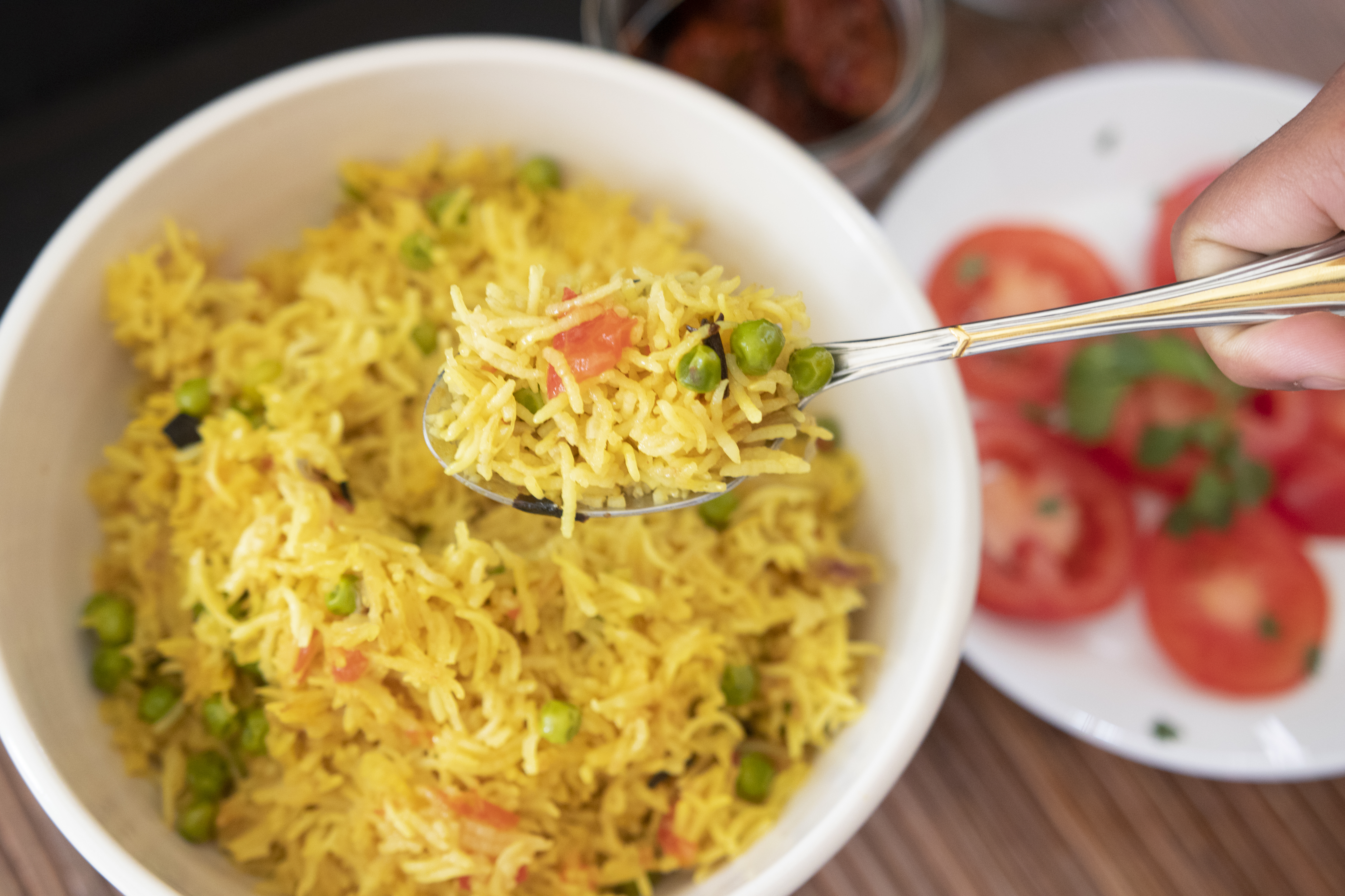 There are a million gazillion ways to make a Pulao. This is probably one of the simplest ways to make it. I learned how to make this from my beloved Mom, God rest her dear soul. Her Pulao was always made with perfectly separate grains. I remember her simple pulao only had a few ingredients and this is the recipe I'm replicating today for you.
My mom has a few tips for making the perfect rice – the first one is obvious, give your Basmati rice a good soak and make sure you rinse the starch out a few times. The more starch, the higher the chances of clumping together. My Mom also used to add some Lime juice and that is supposed to keep the grains separate as well.
2 cups Rice
1 cup sliced Onions
6 – 8 Cloves
1 cup diced Tomatoes
1/2 tsp Turmeric powder
4 litres Stock
1 cup frozen Peas
Oil
Soak the rice and rinse it a few times
Add some oil to the pot and the onions and cloves
Add the tomatoes & Turmeric
Add the stock and bring to the boil
Add the rice
Put a lid on this and cook for about 20mins, checking in at the halfway point
Stir very gently and be careful not to break the grains.