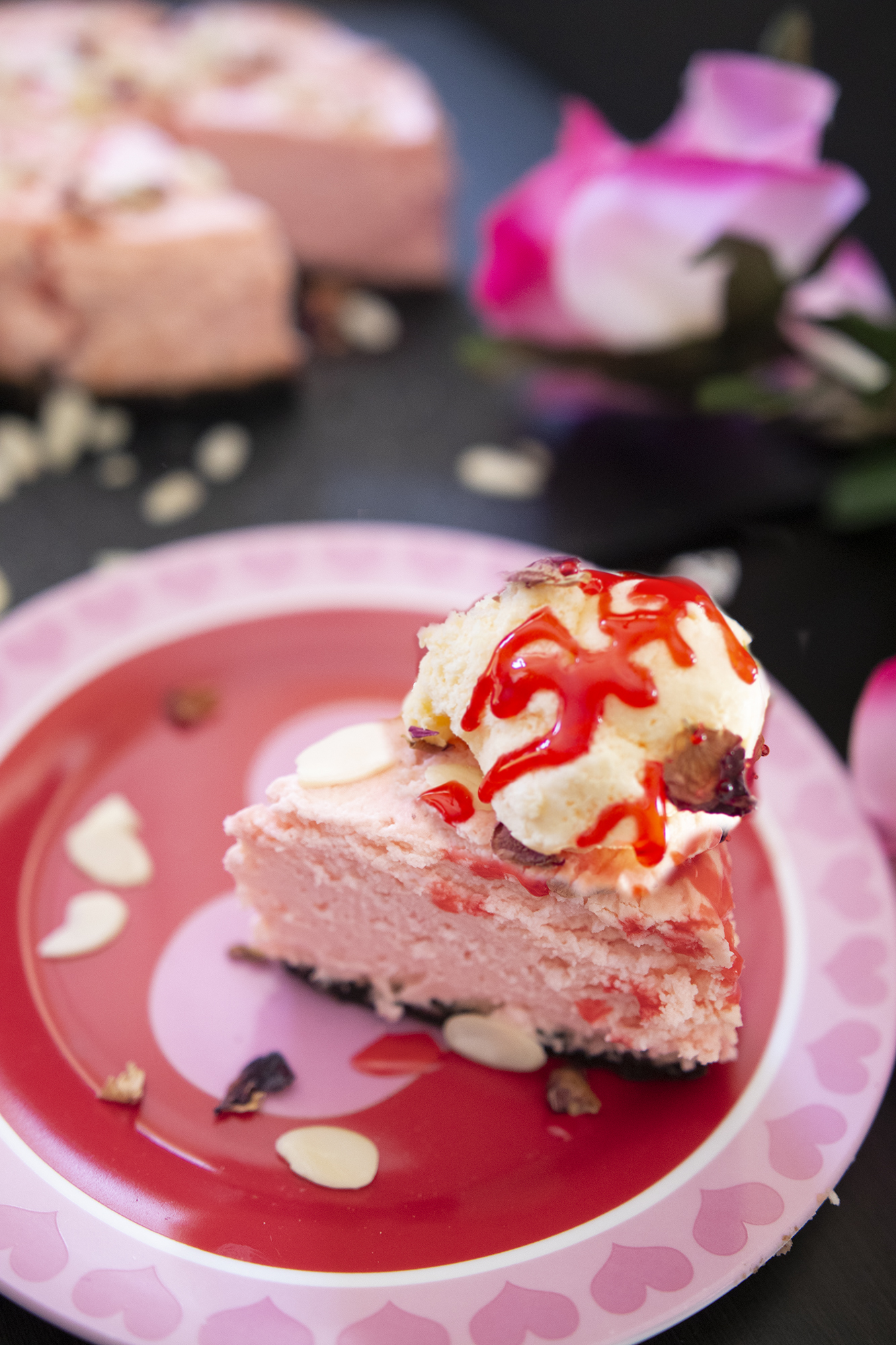 This recipe is comin up roses! Full of flavor with the subtle use of Rose Syrup, this delicate cheesecake is steam cooked in the Instant Pot.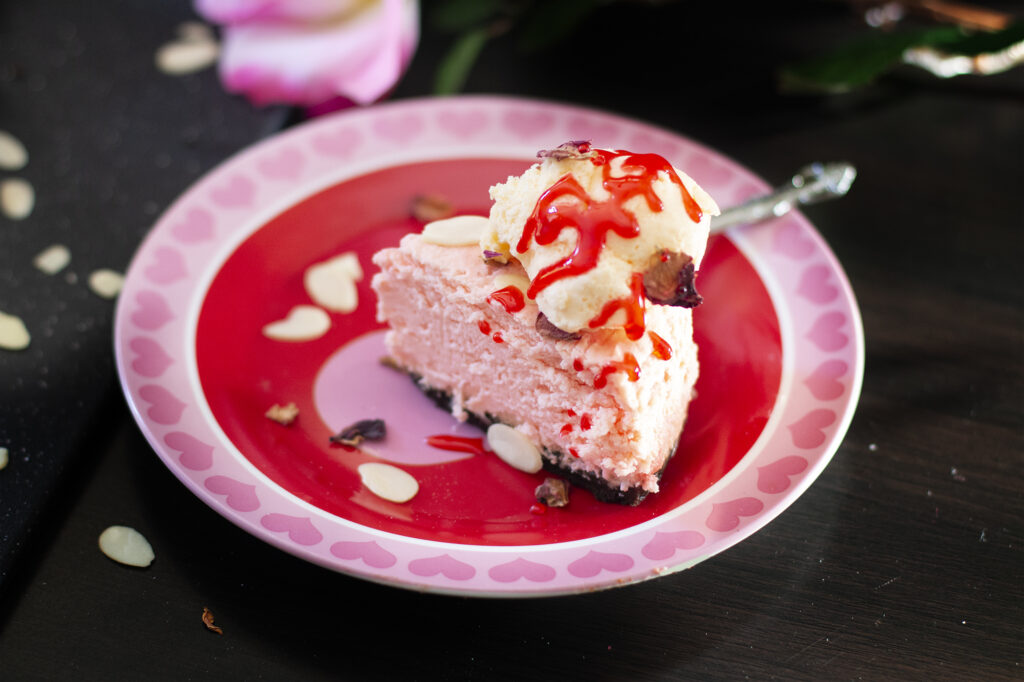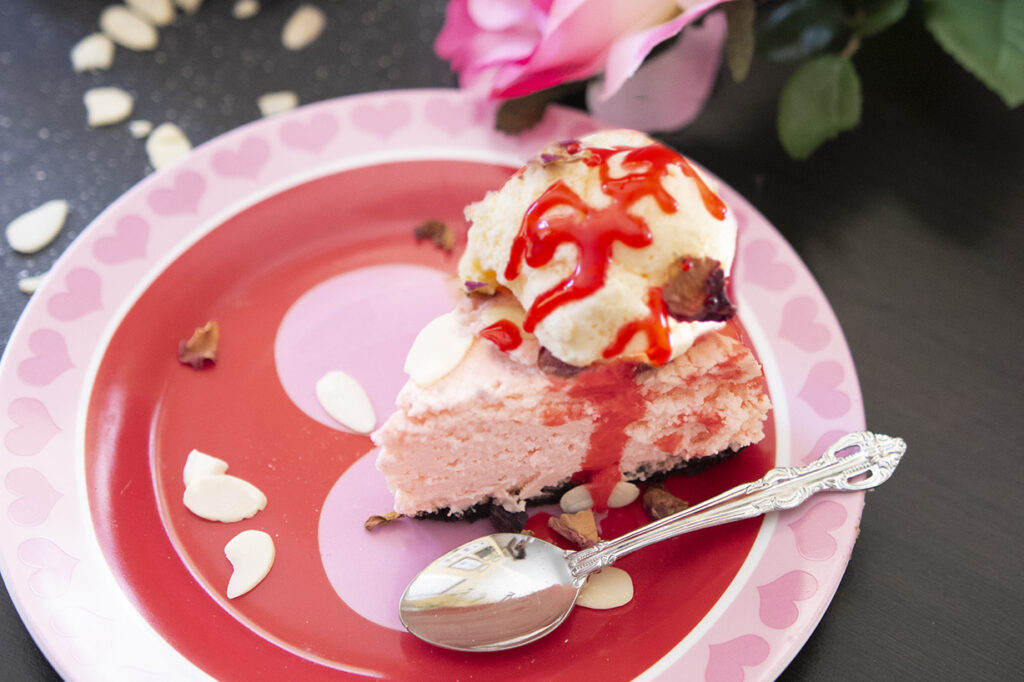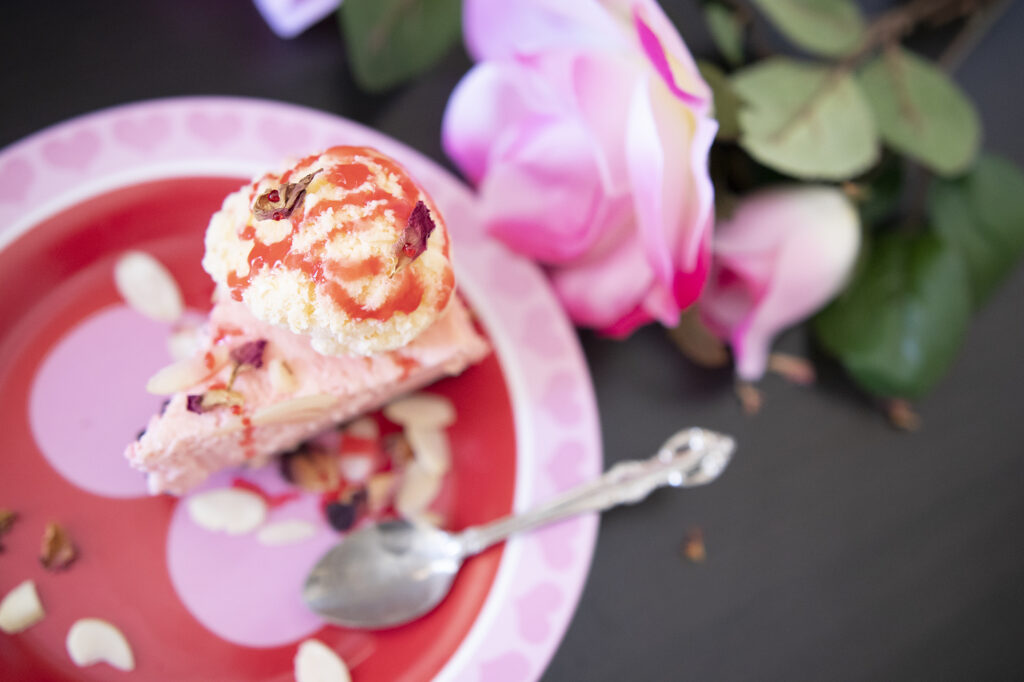 This creamy Cheesecake starts off with an Oreo base. Then a creamy cheesy batter is lightened with sour cream and eggs and enhanced with a Rose syrup. It's baked in the Instant Pot, cooled overnight and then served with a dollop of ice cream, almonds and dried Rose petals.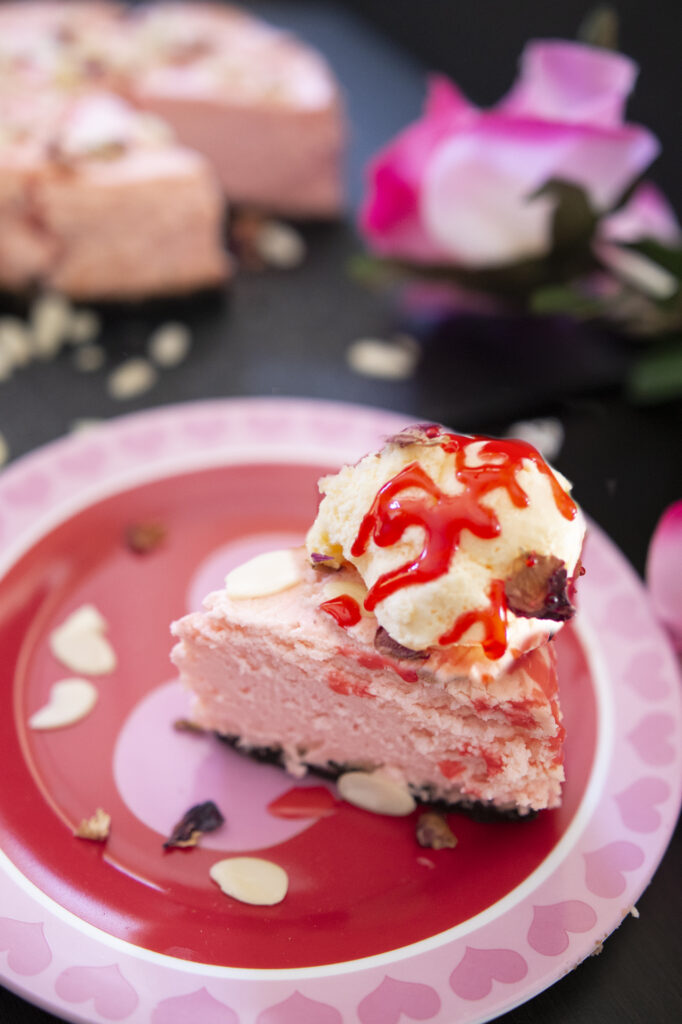 If you've never used this ingredient before, this is a Rose syrup that comes from Pakistan and is used in many sherbets and desserts. It is a concentrated syrup made from fruits, vegetables, herbs, flowers and roots with sweet rose scent. You can find this in Arabic, Indian, Pakistani and speciality stores. If you can't find it you can buy this from my Amazon store.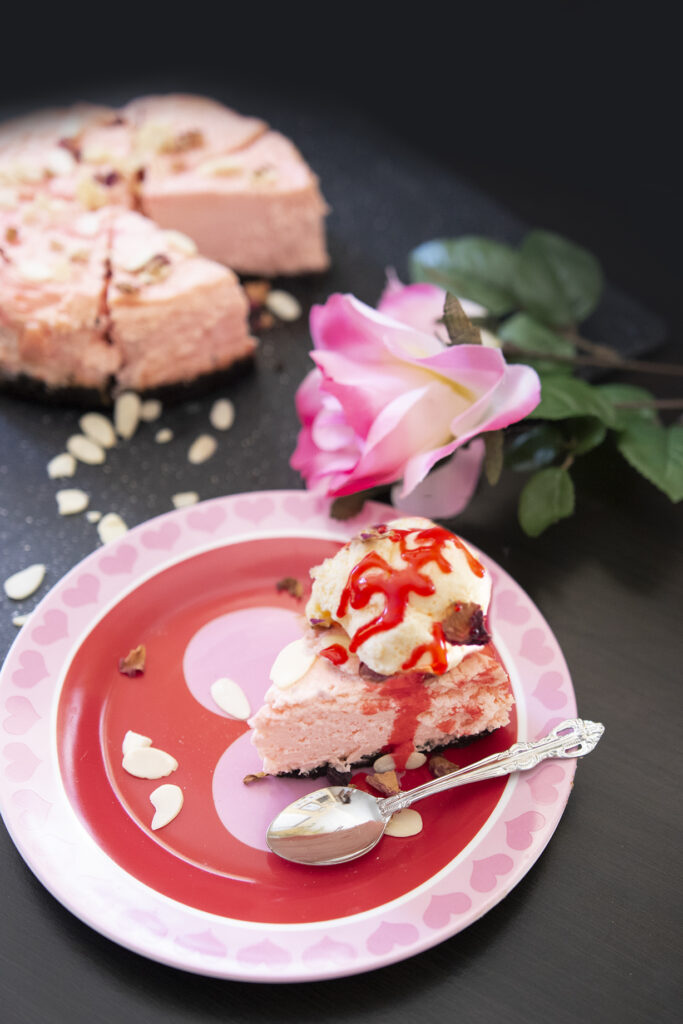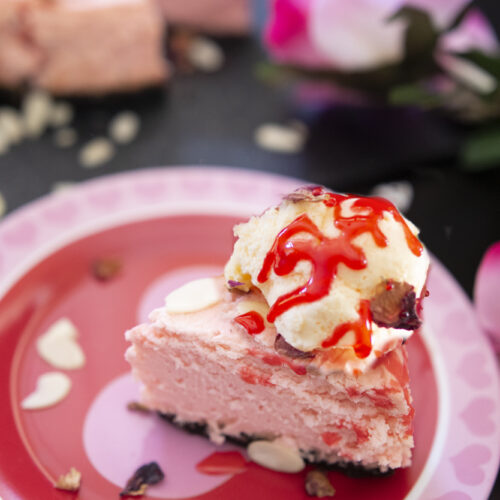 Rose Cheesecake
Ingredients
1

cup

Oreo crumbs

1/4

cup

melted Butter

500

gms softened cream Cheese

3/4

cup

Sugar

3/4

cup

Sour Cream

2

tbsps

all purpose Flour

Juice of 1/2 a Lemon

3

tbsps

Rose syrup

150

ml

heavy whipping Cream

2

extra large Eggs at room temp
Instructions
In a bowl mix the Oreo crumbs with the melted butter

Mix the softened cheese together with the sugar, sour cream, flour, lemon juice and whipping cream

Add 2 of the 3 tbsps of Rose syrup

Add the eggs in one at a time and beat to incorporate

Add another tbsp of syrup and give it a light mix

Scrape it into the cheesecake pan and cover(see video)

Add one cup of water to the instant pot and insert the cake in

Set the instant pot on pressure cook mode

Set to sealing mode and set the timer for 30 mins

Allow the pressure to naturally release

Chill the cheesecake for 4 hrs to overnight

To cut dip your knife in hot water, dry and cut and wipe the knife in between for clean cuts

Serve with a dollop of ice cream or cream and slivered almonds