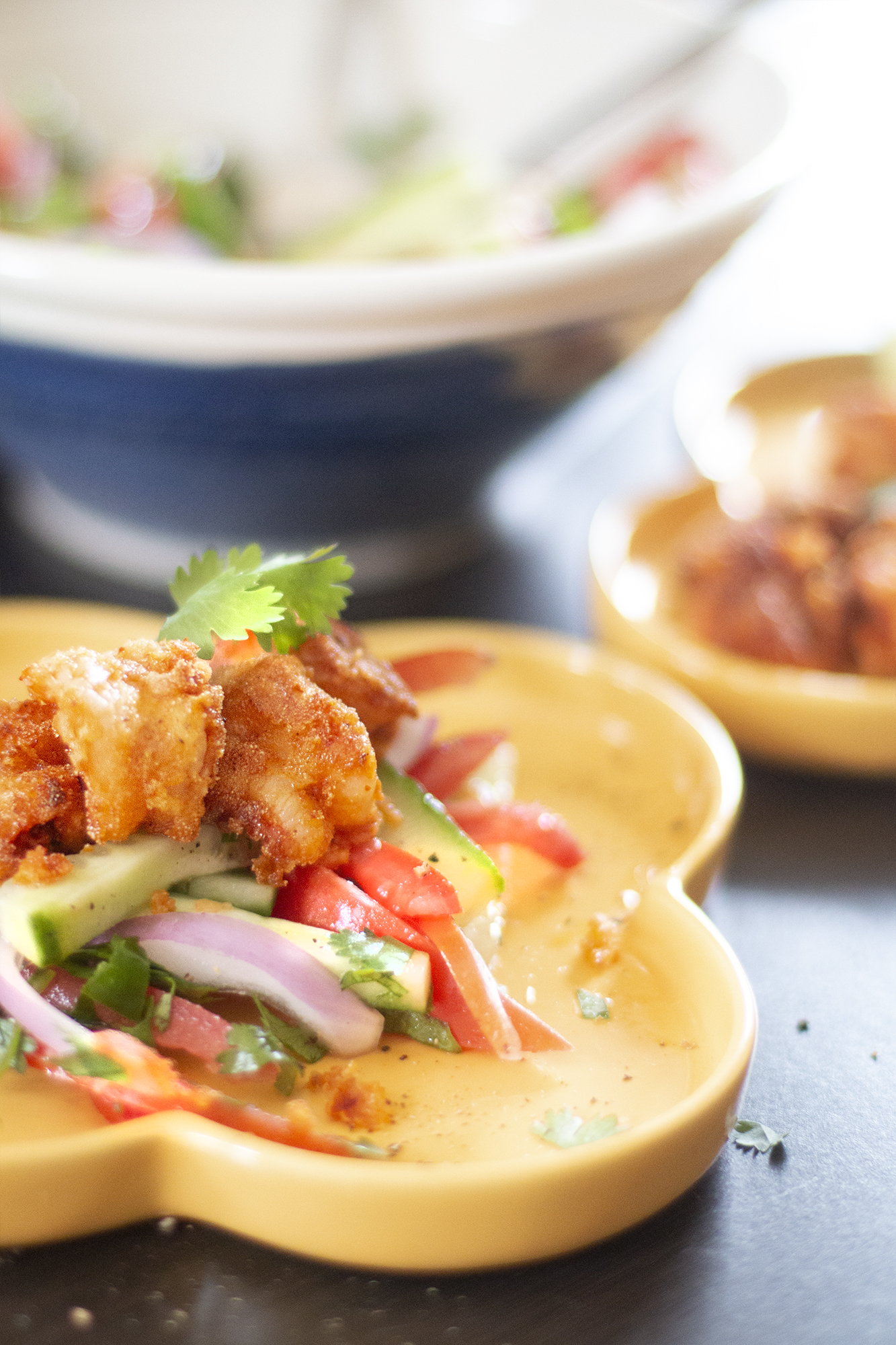 Reachad masala is a blend of Chillies and spices and is used in many recipes. Rechad Masala is the King of Goan spice pastes or masalas. This rich red paste is made from dry Kashmiri Chillies, Ginger & Garlic, Spices, Tamarind & Vinegar. It keeps in your fridge for a while because of the vinegar and is great to slather fish with or in this case Shrimp or Prawn. I like to butterfly the Shrimp to give it a greater surface area for the masala and the semolina which will make the shrimp wonderfully crispy.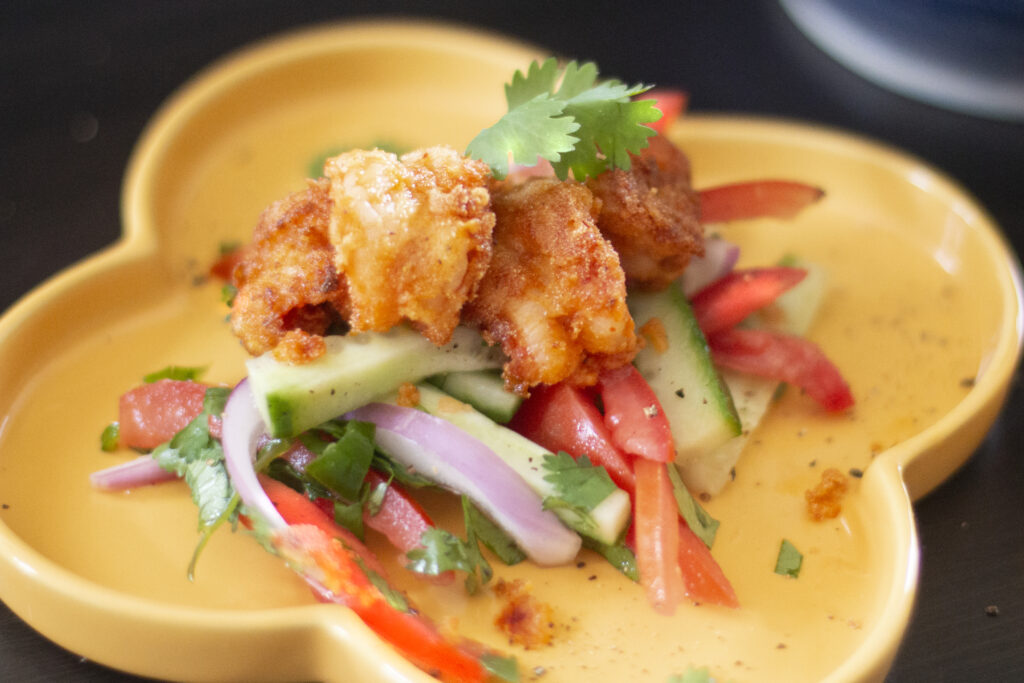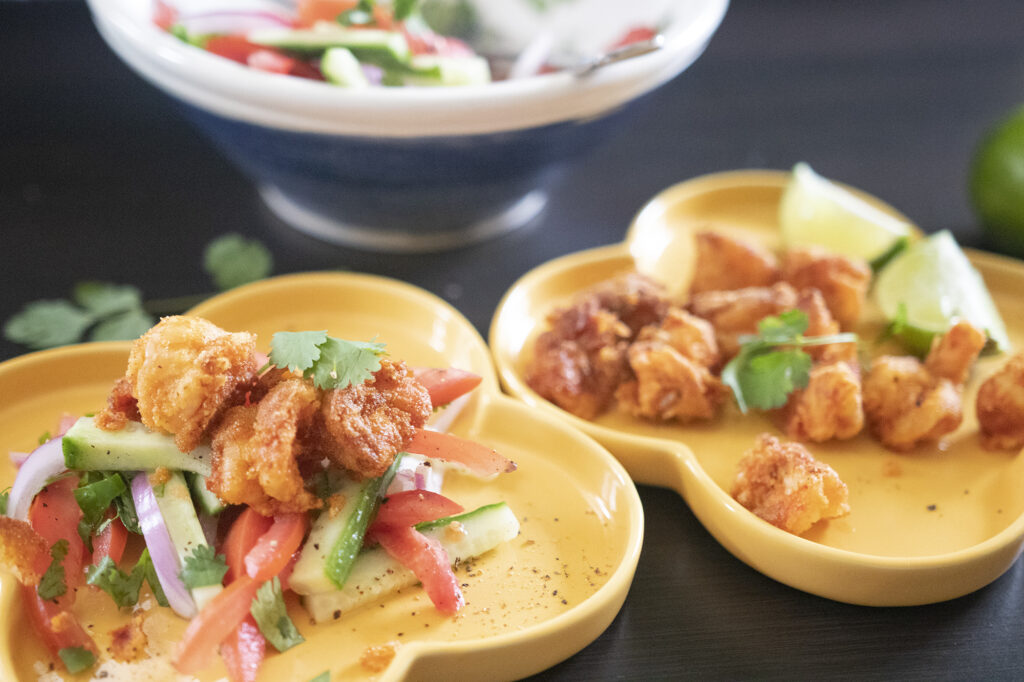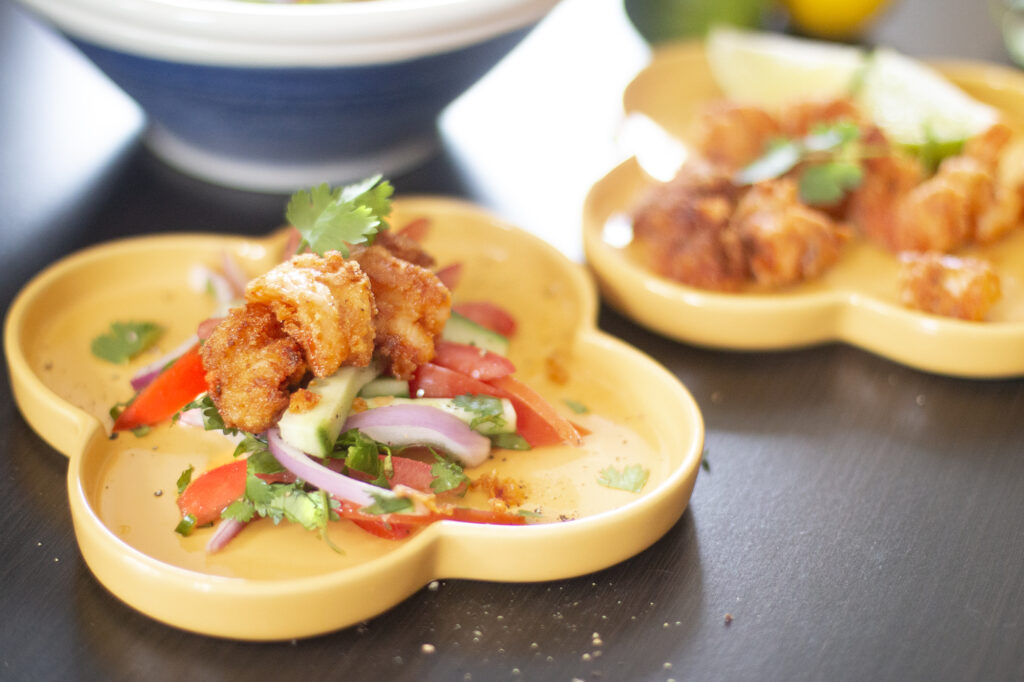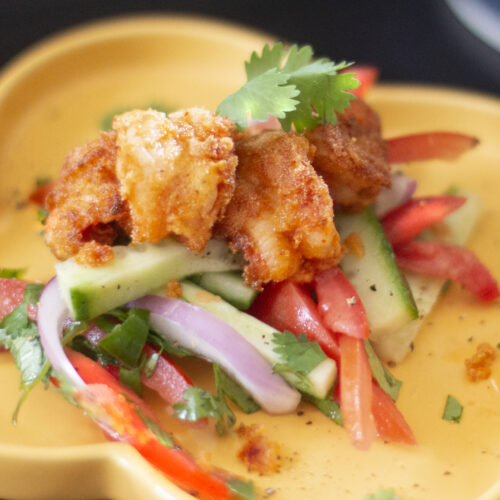 Rechad Fried Shrimp with Goan Salad
Ingredients
500

gms Shrimp

1 lb

Salt to taste

2

tsps

Rechad Masala

1

cup

Semolina

1

cup

Tomatoes

1/4

cup

Onion

1

cup

Cucumbers

1

tbsp

sliced green chillies

1/4

cup

Coriander

1

tbsp

Apple Cider Vinegar

Salt and pepper
Instructions
Add salt and rechad to cleaned, butterflied shrimp

Dip the Shrimp in Semolina and shallow fry in hot oil

In a bowl mix the tomatoes, onion, cucumbers, green chillies, coriander

Add the vinegar, salt and pepper

Serve the shrimp with the salad and enjoy!
I'm pairing this with a simple Goan style salad. This is just Tomatoes & Cucumbers tossed together with Onion, Coriander, Vinegar, Salt & Pepper!