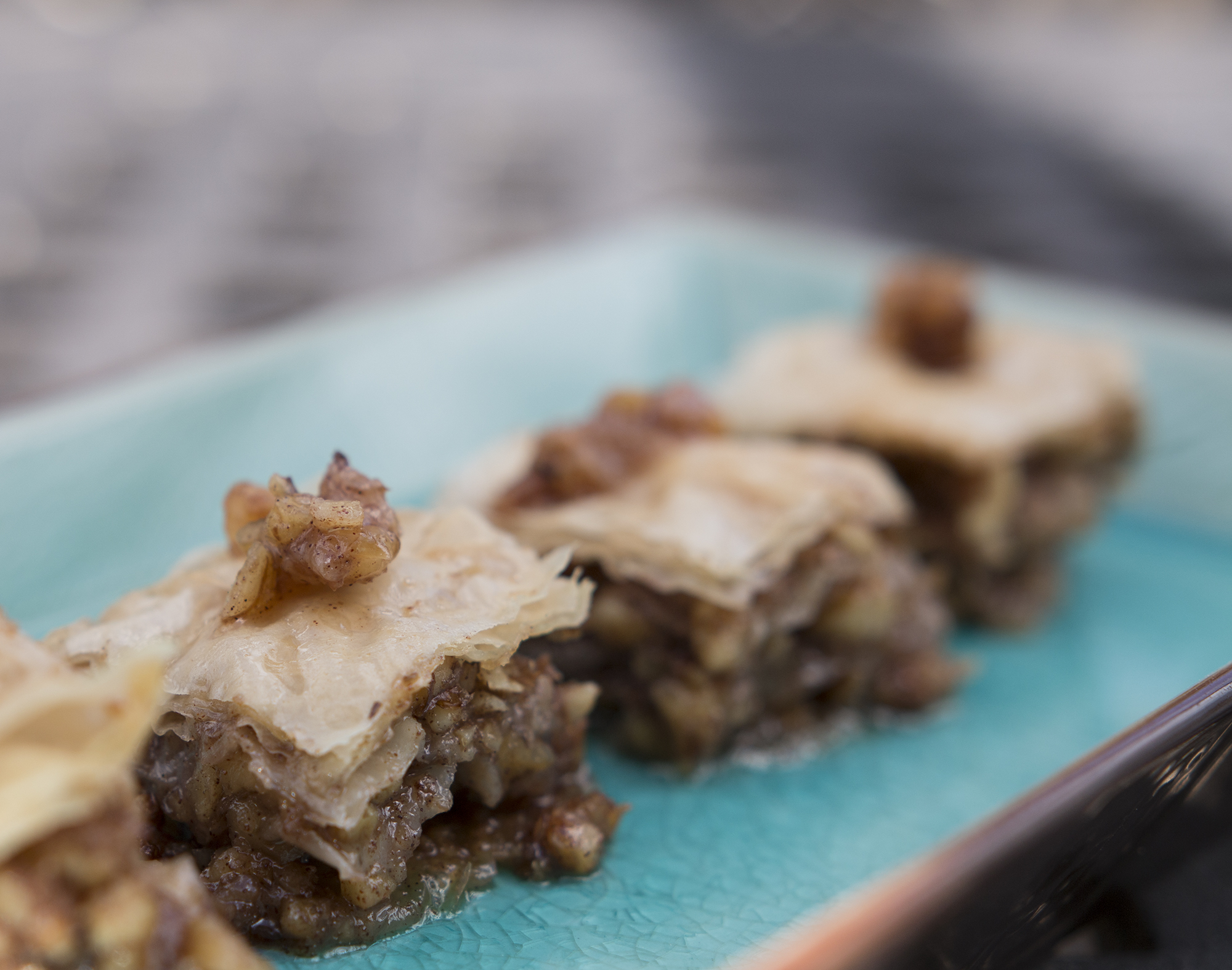 View my step-by-step video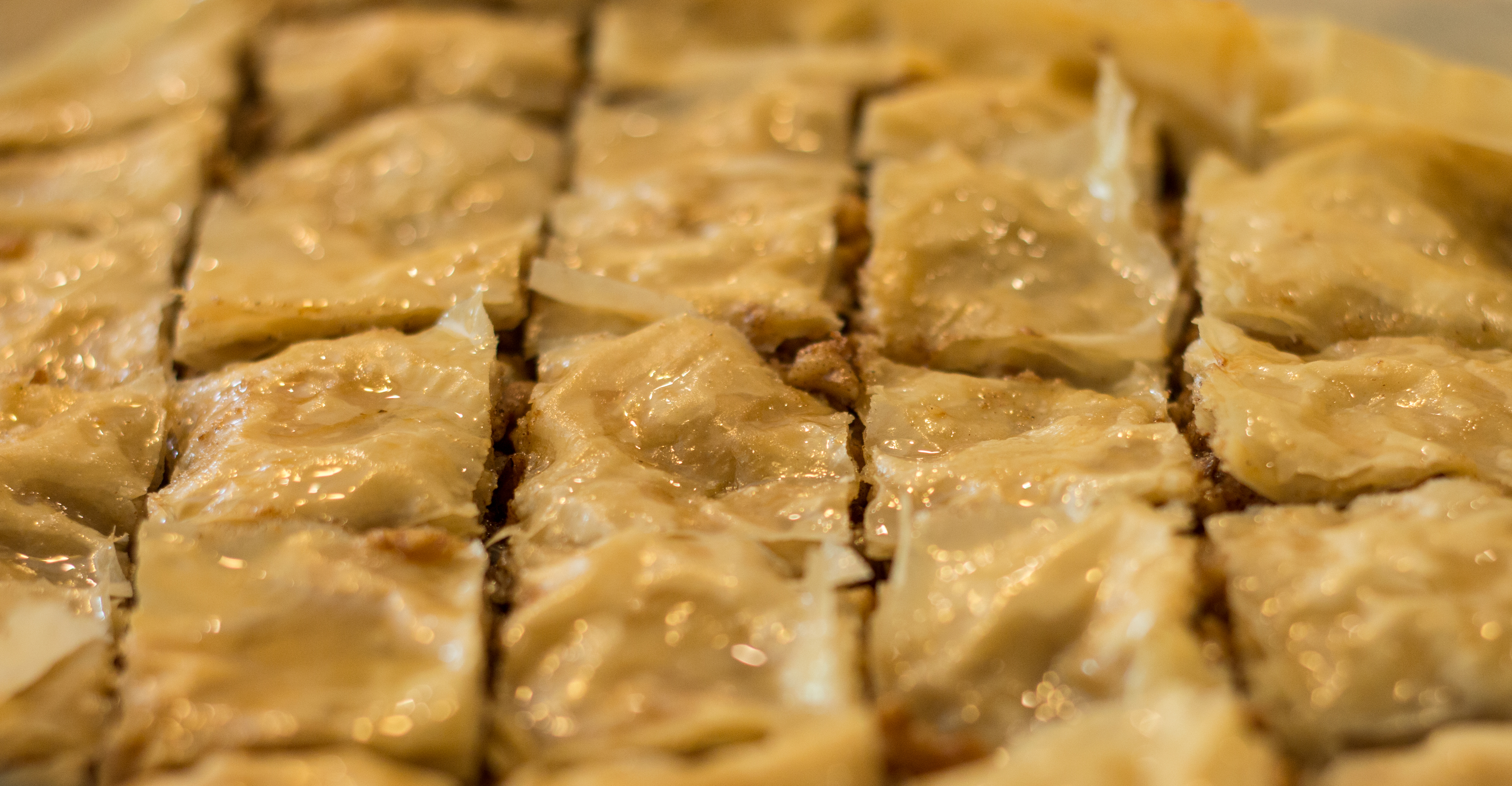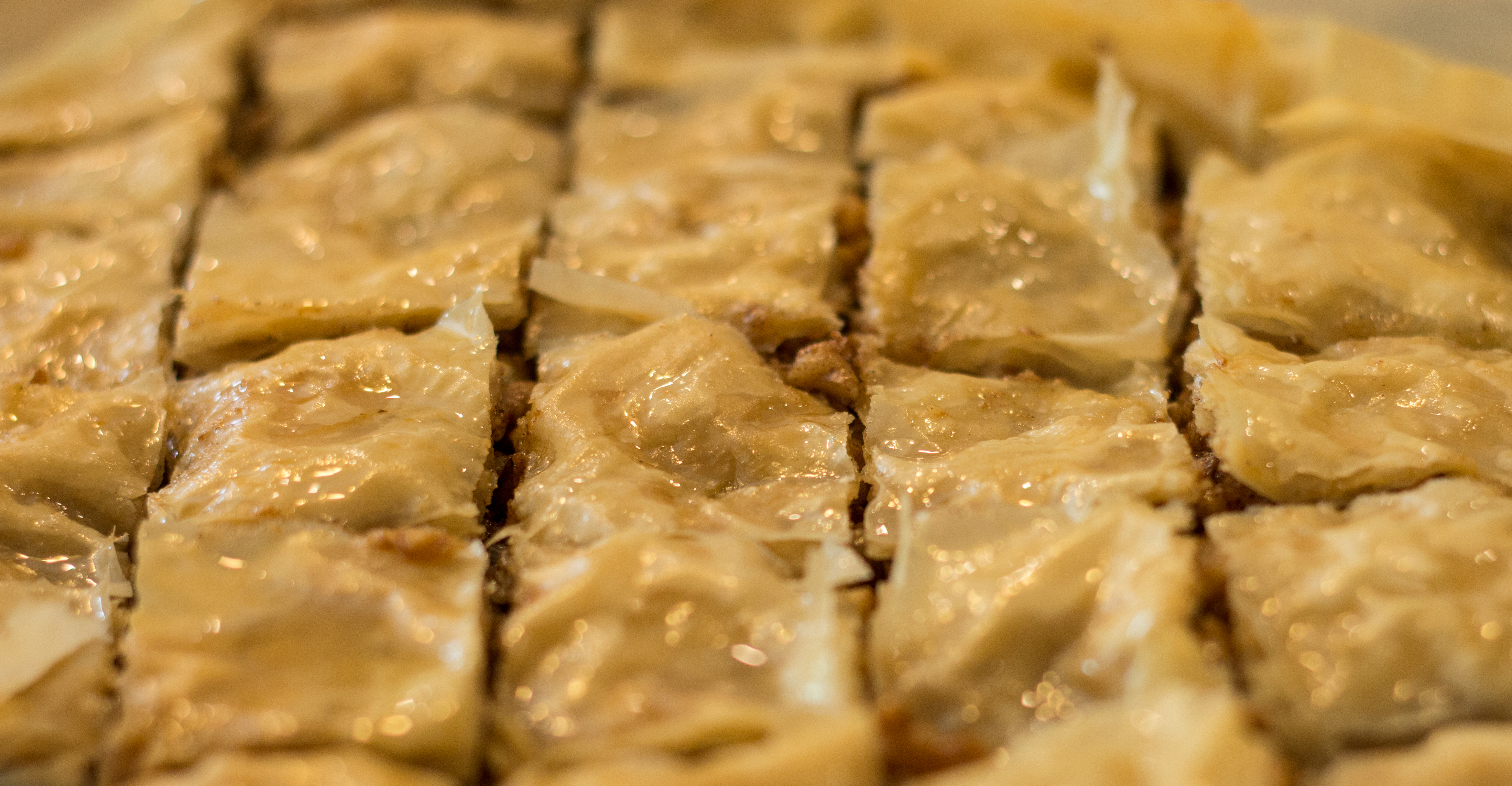 Baklava is a famous Greek/Middle Eastern Dessert featuring a sweet ground nut mixture between sheets of phyllo pastry. This is a great and easy make ahead dessert that has everyone else thinking it's a Herculean task.
One of the plus points of a Baklava is that it actually tastes better days upto a week after it has been prepared. This gives the sugar syrup a chance to glue all the layers together. This could not suit me better as I can prepare a large batch for a party a week ahead and have one less thing to worry about if I'm prepping for a party. I've used walnuts in this recipe, but you could easily use almonds or pistachios or a combination of your choice.
[youtube-subscriber channelname=kravingsblog]
Ingredients
1 pkg (about 454 gms) defrosted Phyllo pastry
1 stick (1/2 cup) melted butter
1 lb walnuts
1/2 cup sugar
2 tsps cinnamon powder
1 cup sugar
1 cup honey
1 cup water
2 tbsps lemon juice
1 tsp vanilla essence
1 tsp orange essence
Instructions
Pulse the walnuts, 1/2 cup sugar and cinnamon and keep aside
Remove the Phyllo pastry and trim it to fit your baking dish. (I'm using a 10 x 12)
Butter the dish and butter each phyllo pastry layer
Start by layering about 5 layers of pastry
Roughly divide the walnut mixture into three portions and sprinkle over the first portion.
For the next pastry layer, make sure to butter both sides as one side will touch the nuts.
Add three more layers after that only buttering one side.
Add more nuts and repeat till you have three layers of nuts.
Add about 5 layers to the final pastry layer so you have a sturdy base and top
Score the pastry - I like to cut them in diamond shapes. Hold down the pastry with your fingers as you gently cut
Bake in a 350 degree oven for about 30 - 45 mins till golden brown
In the meantime combine the sugar, honey and water and bring to a rolling boil
Add the vanilla and orange essence.
Simmer till the syrup is of a medium consistency
Pour over the hot baked Baklava
Wait an hour or two till it's cooled and well absorbed before serving
Great make ahead dish - will last a week in a cool place
https://kravingsfoodadventures.com/baklava/