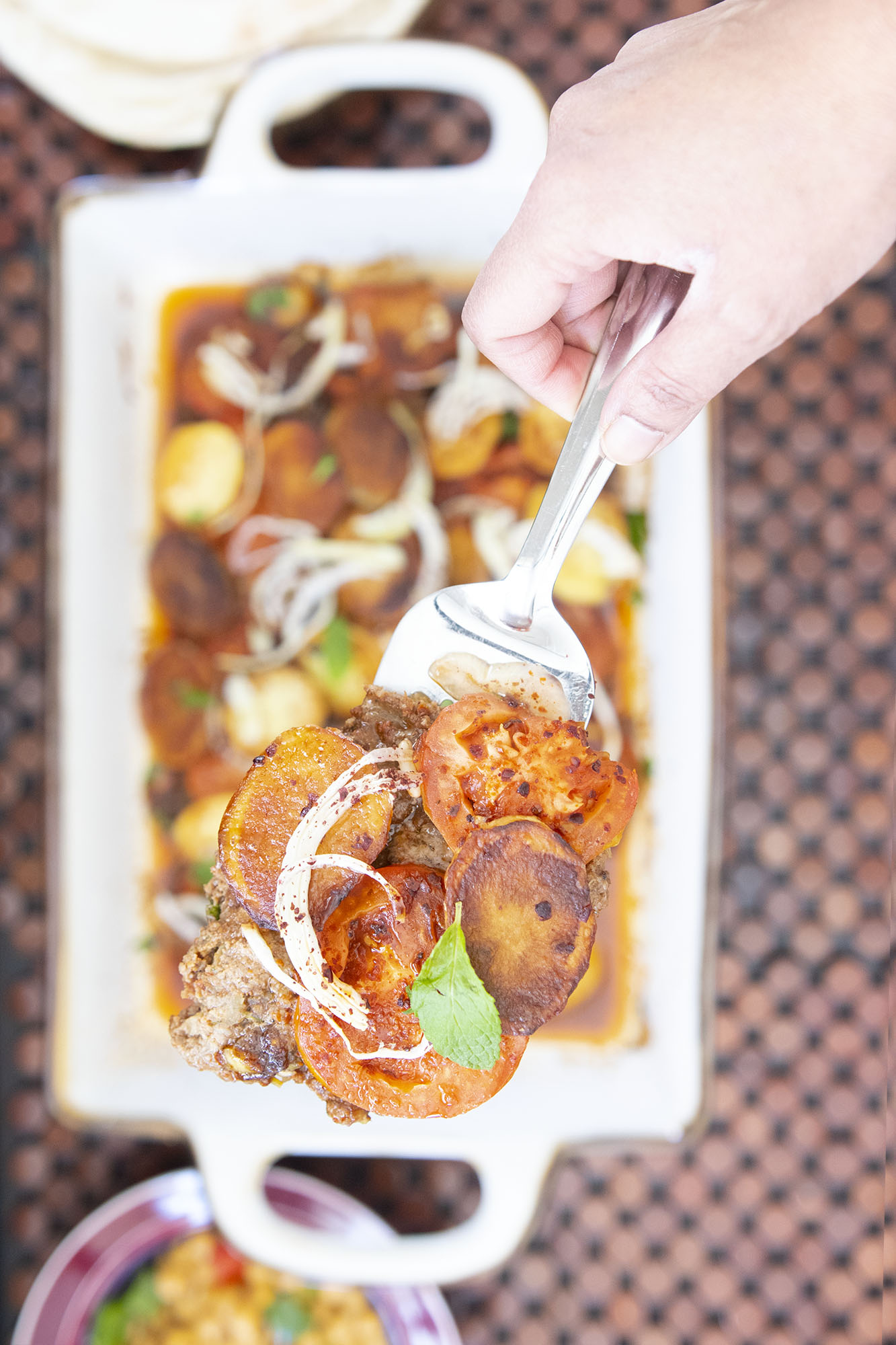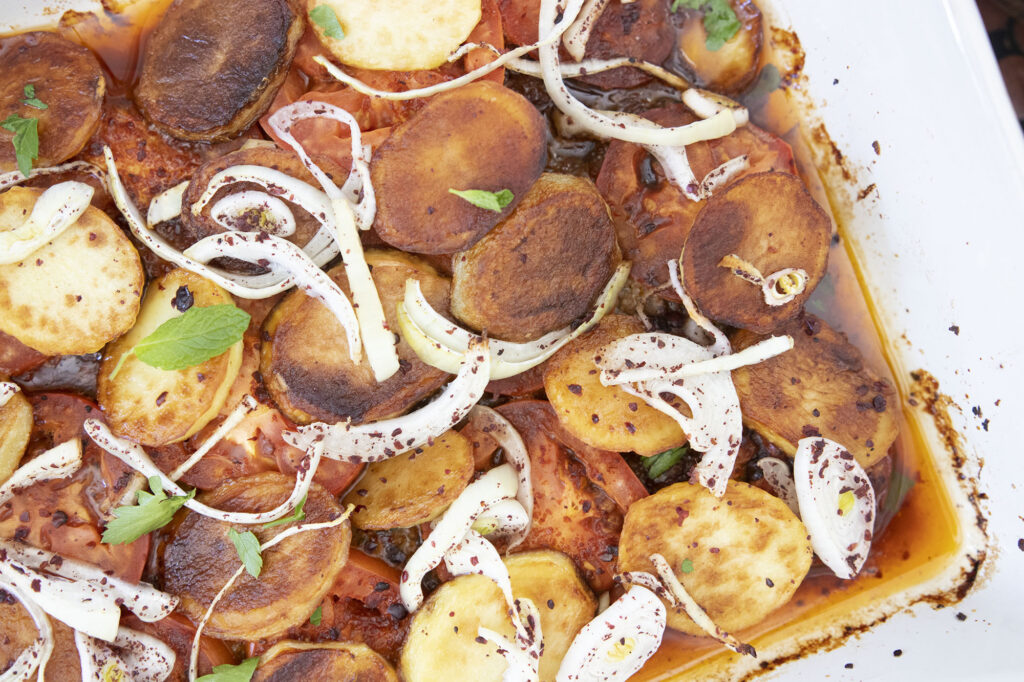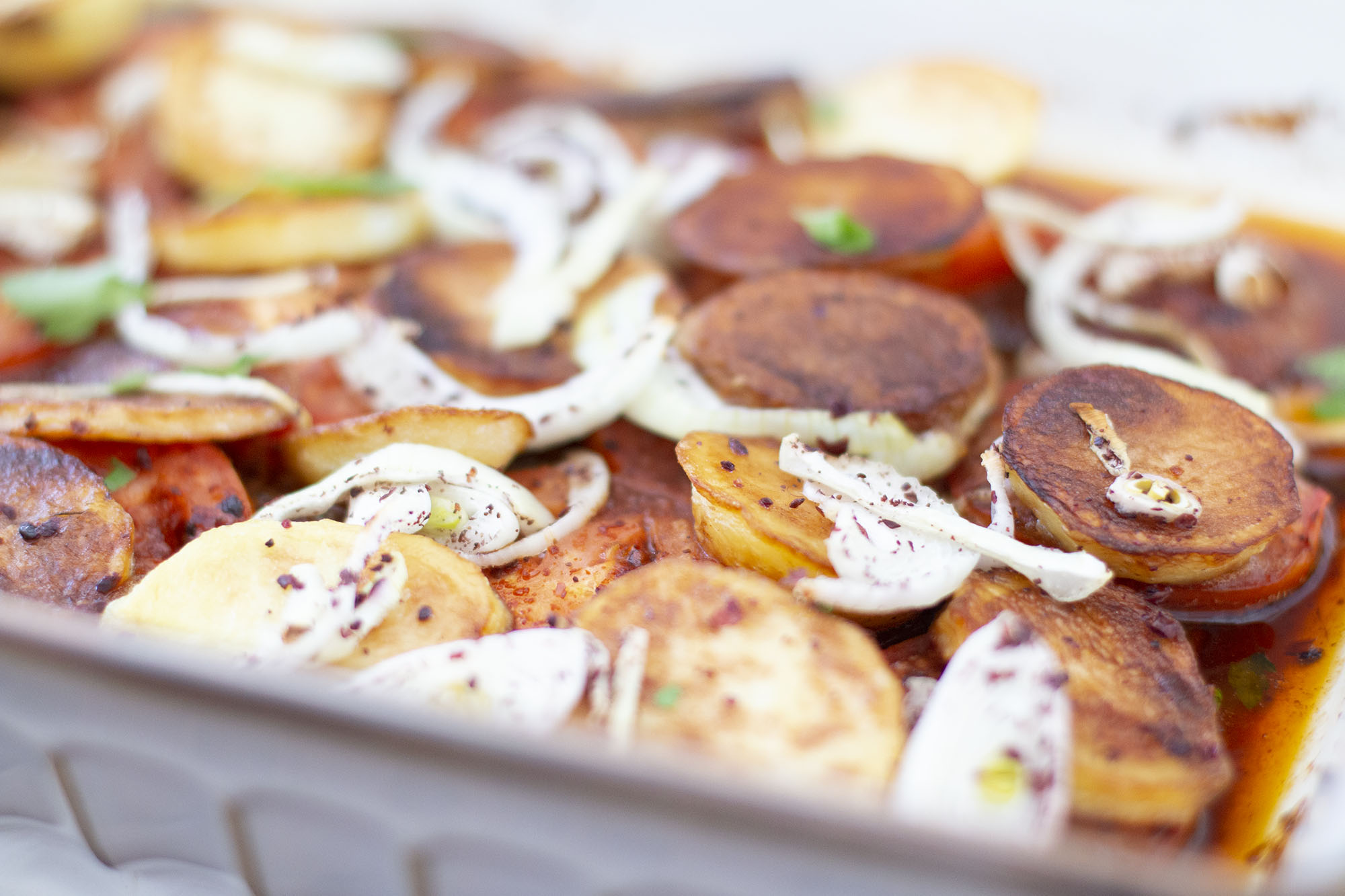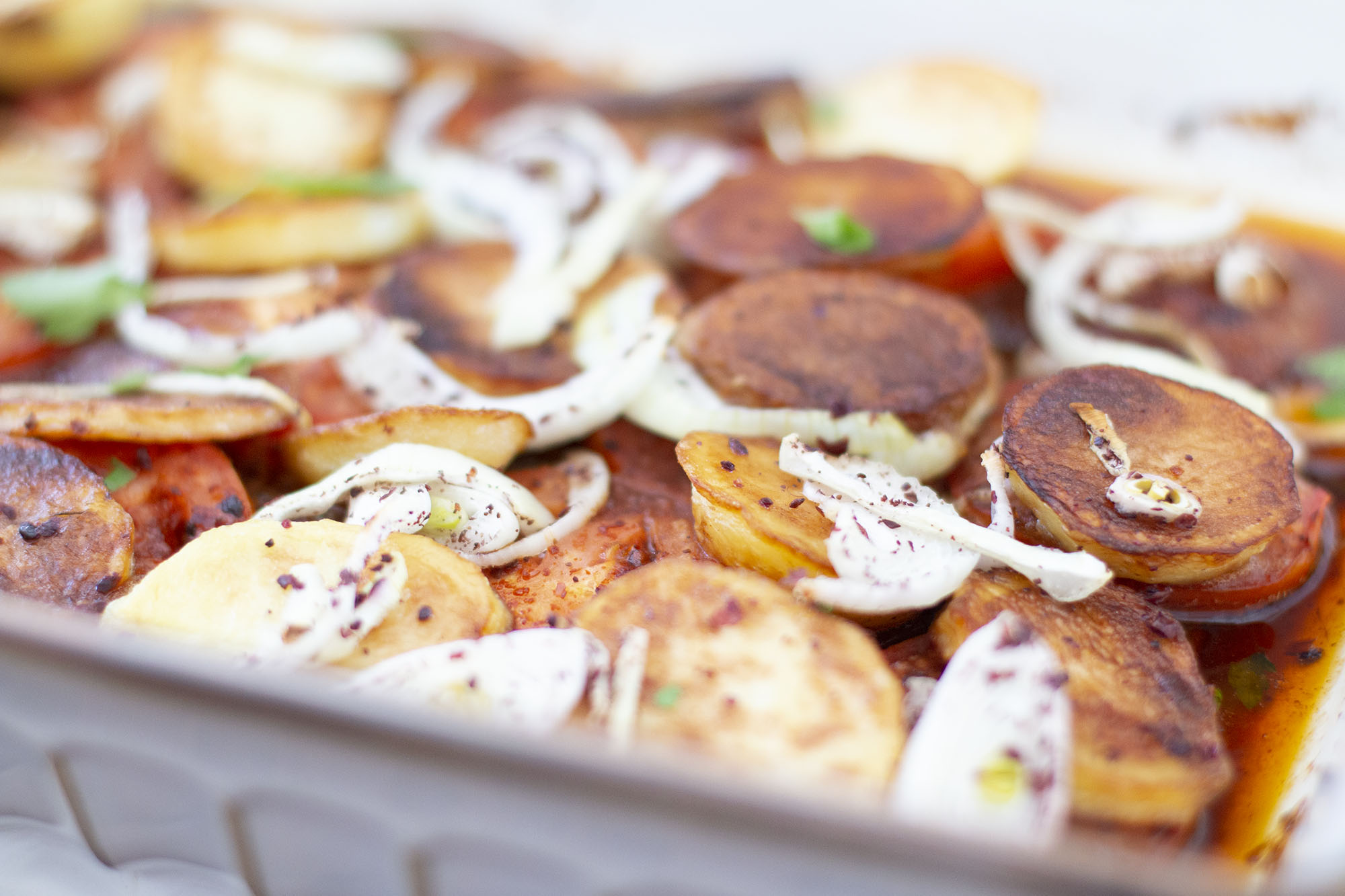 Meat is ground together with spices & herbs, packed into an oven proof dish & covered with pine nuts, tomatoes, pomegranate molasses, fried potatoes, sumac & onion. It's baked and enjoyed!
As you may know, I grew up in the middle east, I was born in Abu Dhabi and spent 8 years there before I went off to boarding school in India. Abu Dhabi and Dubai was my base till I got married in 1996 and immigrated to Canada. The aromas and tastes of middle eastern food is very familiar to me.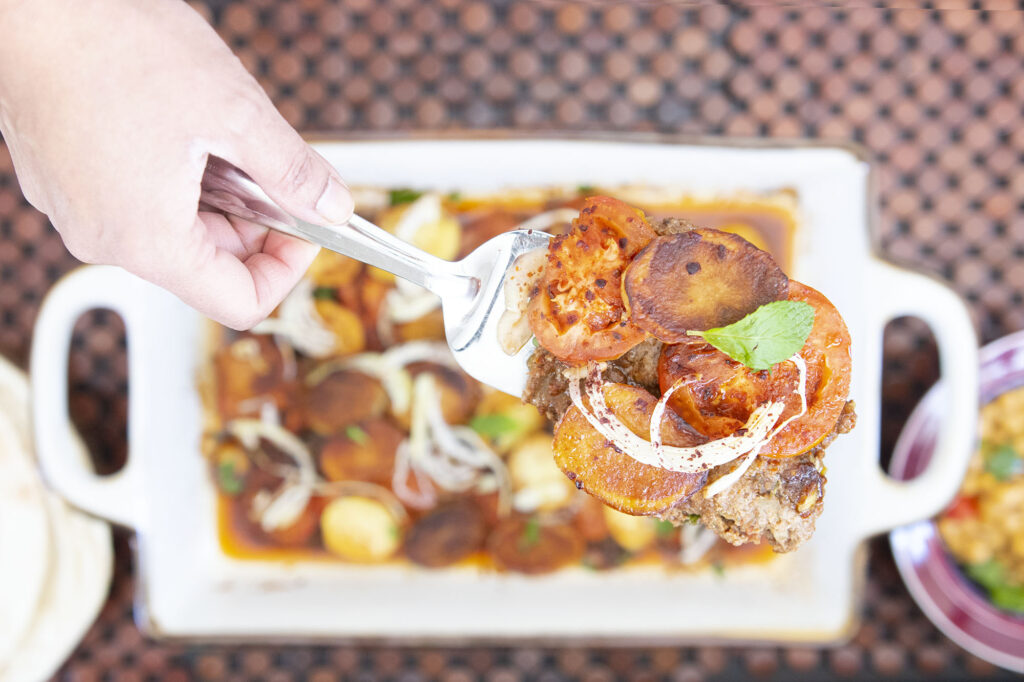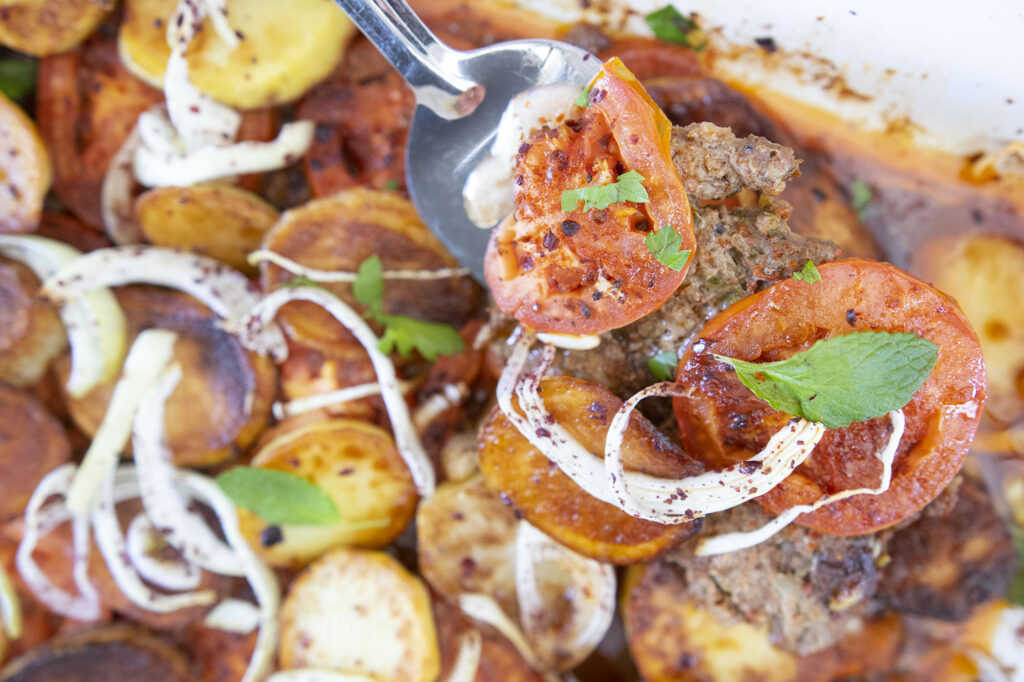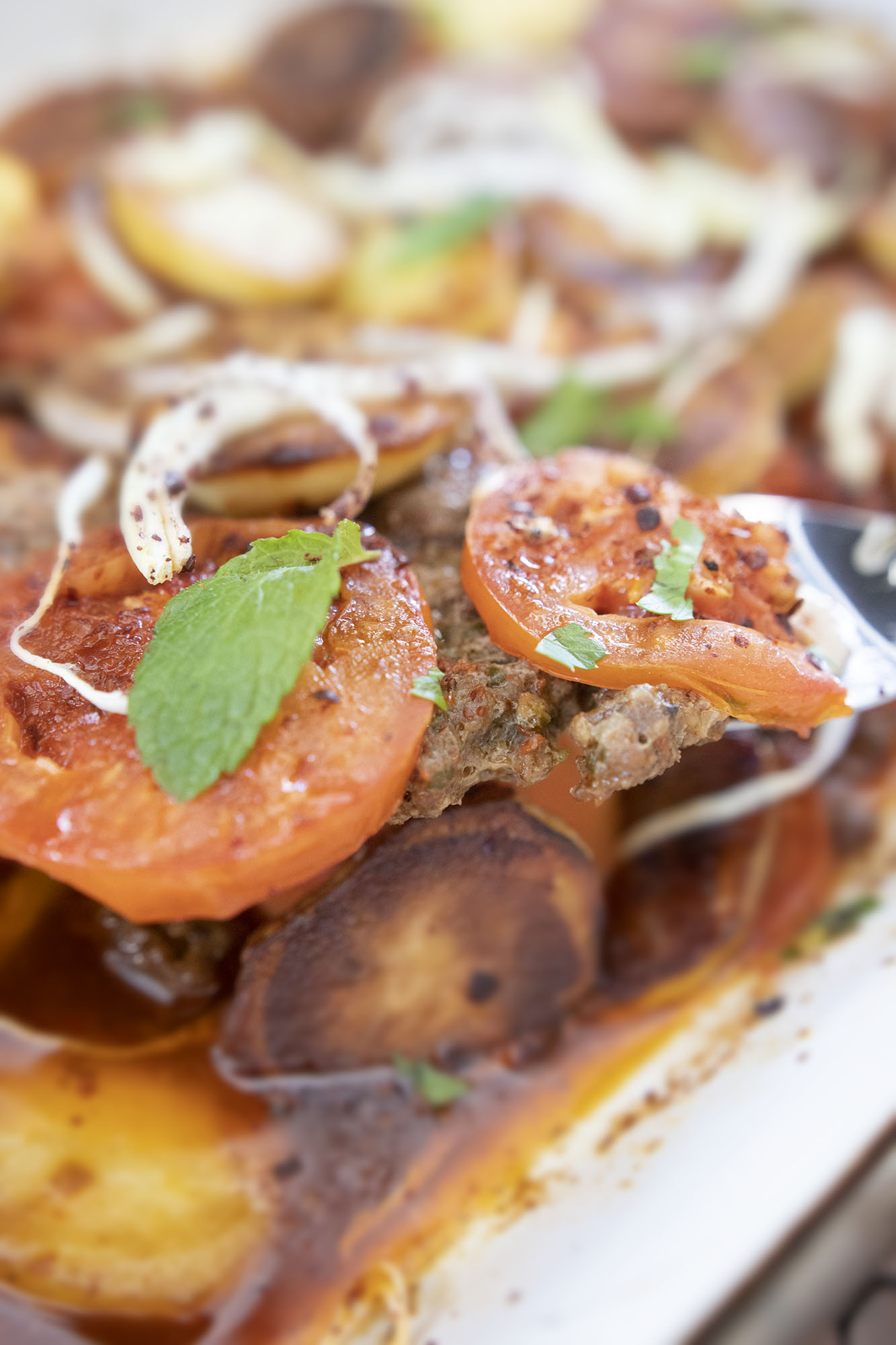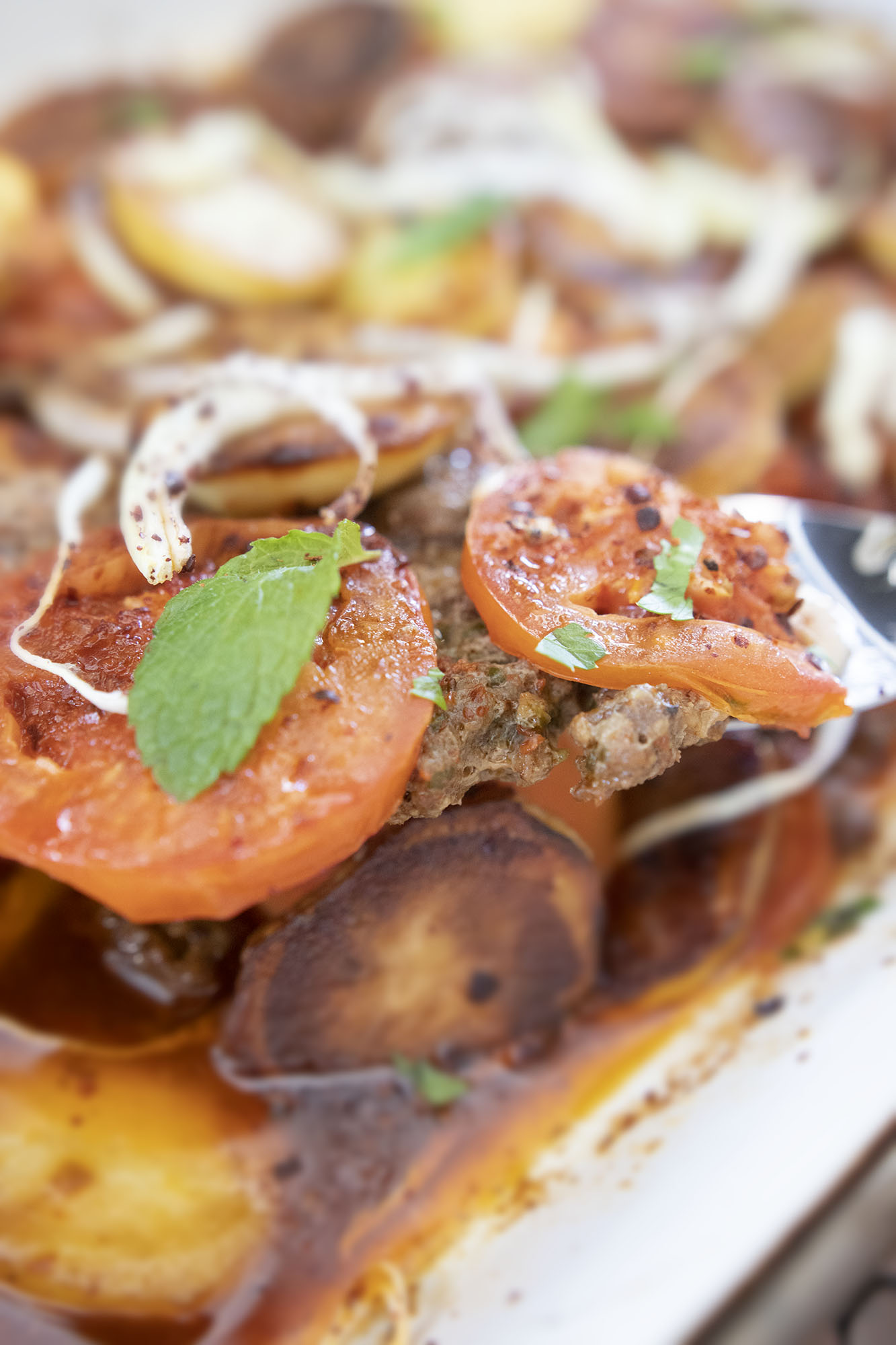 Also check out my Kefta Stuffed Tomatoes made with the same ground beef recipe! If you're vegetarian or want to incorporate more plant based meals in your diet, you will love both my Falafel recipe and my deconstructed Falafel Salad. Both use the exact same recipe to a point and they are both super delicious!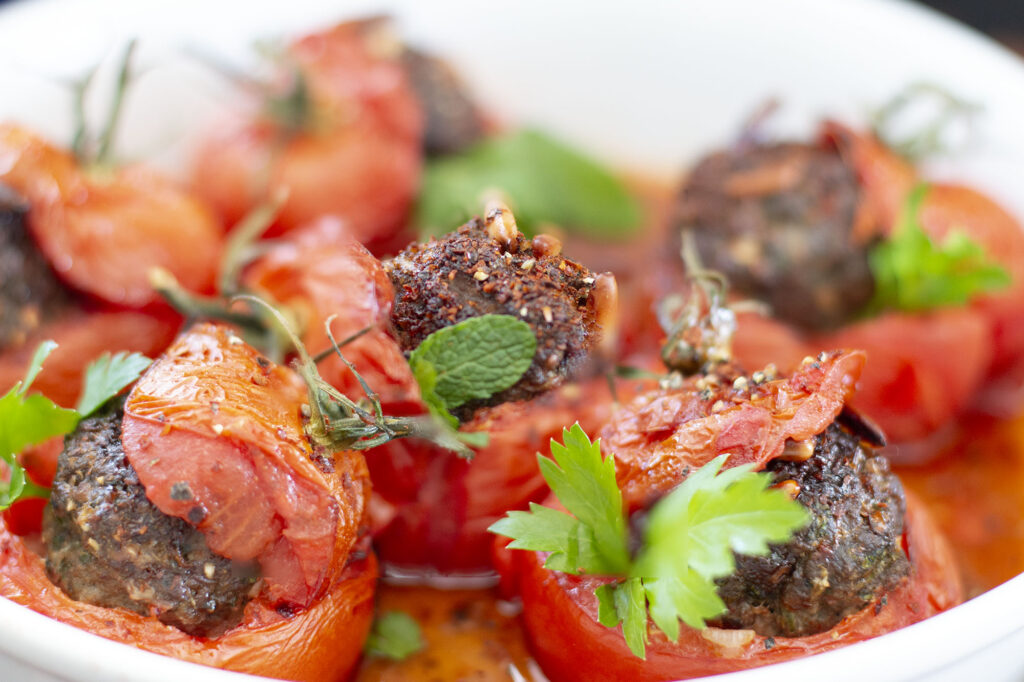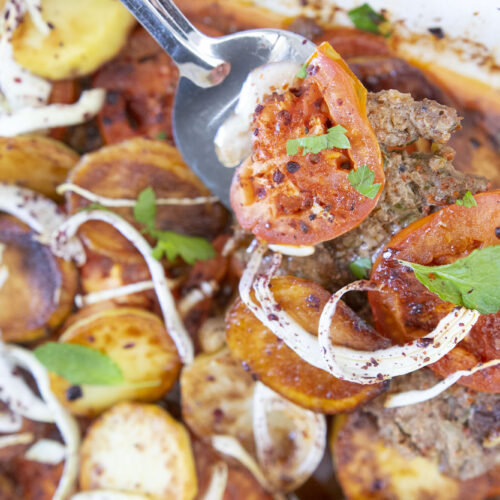 Kefta Bake
Ingredients
Meat mixture
1

cup

Parsley leaves

1

cup

white Onion

6

cloves

Garlic

2

lbs

ground lean Beef

1

tbsp

Paprika

1

tbsp

Aleppo Peppers or Arabic Chilli powder

1

tbsp

Cumin powder

1

tbsp

Coriander powder

1/2

tbsp

Pepper

Salt to taste
Other
15

Tomato slices

1/2

cup

Pinenuts

2

cups

sliced Potatoes

1

tbsp

Pomegranate molasses

Salt & Pepper

1

cup

sliced Onion

1/2

tsp

Sumac
Instructions
In a food process pulse the parsley and remove

Add the onion and garlic and pulse

Add the meat, all the spices and salt and the parsley and process

Fry the potatoes on both sides

Grease a baking dish and add the meat mixture in a layer

Add the pine nuts followed by the slices of tomatoes

Add salt & pepper

Add the pomegranate molasses

Add the fried potatoes

Mix the onion and sumac together and add

Bake in a 350 degree oven for 30 – 40 mins