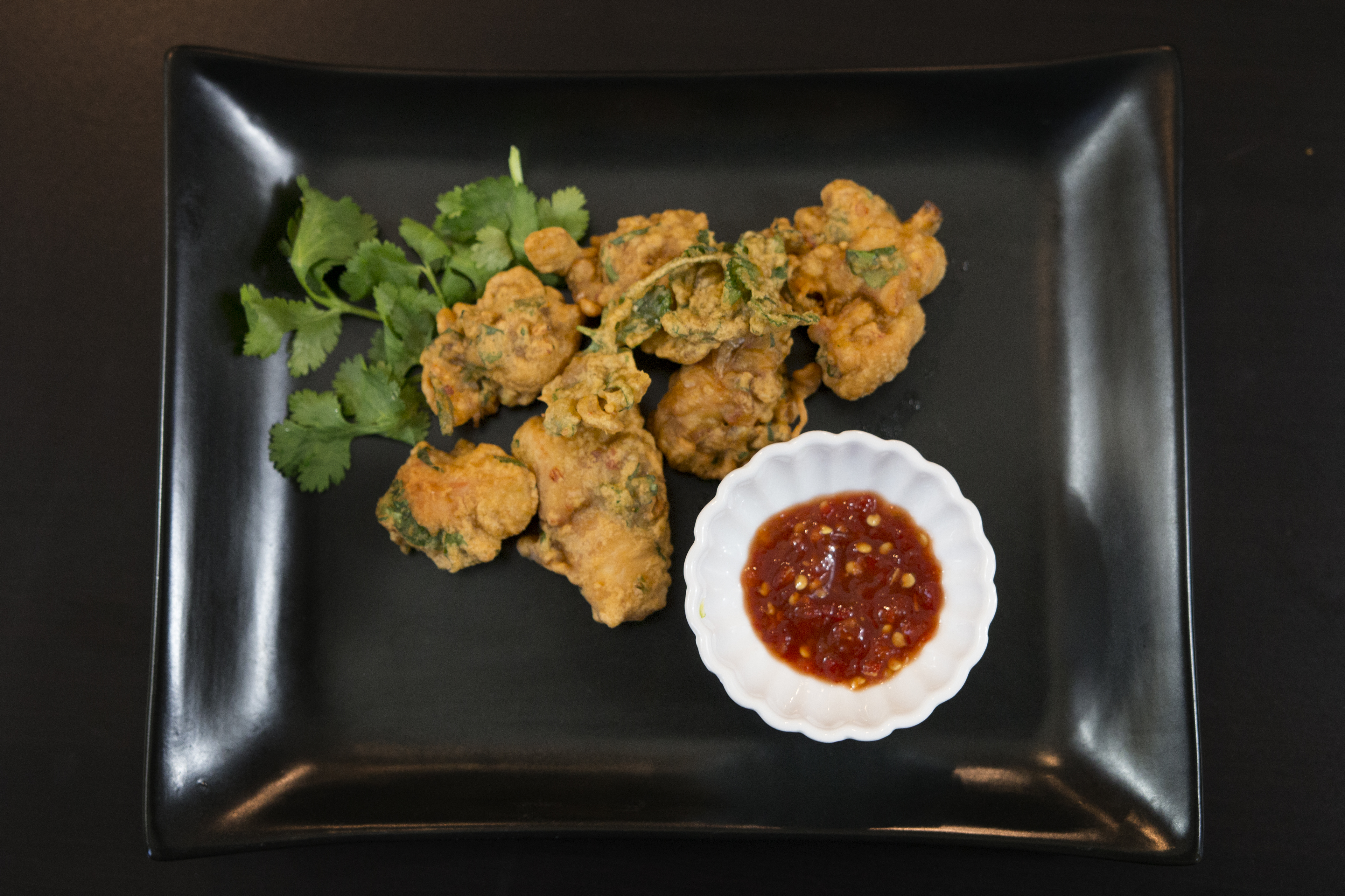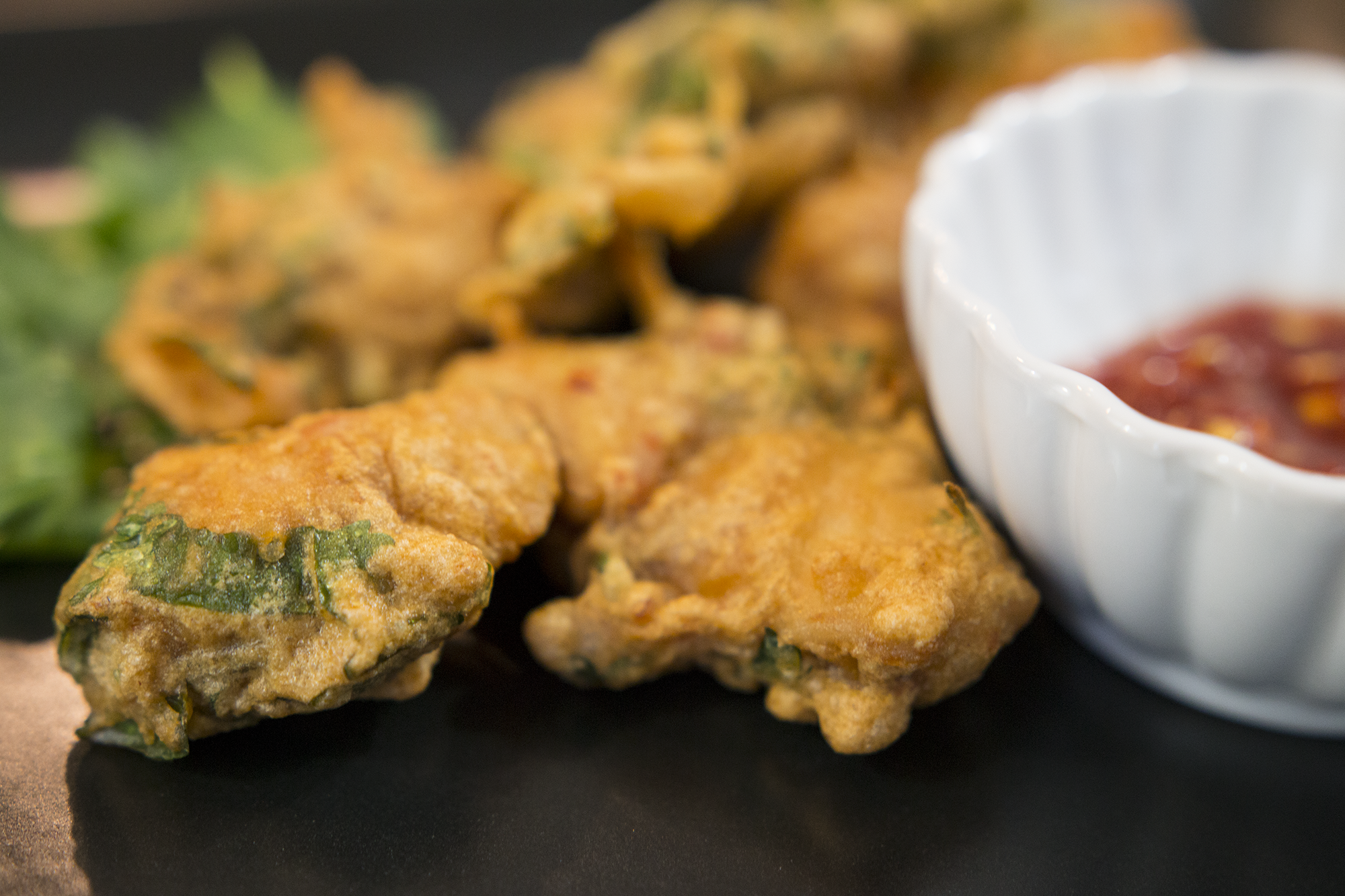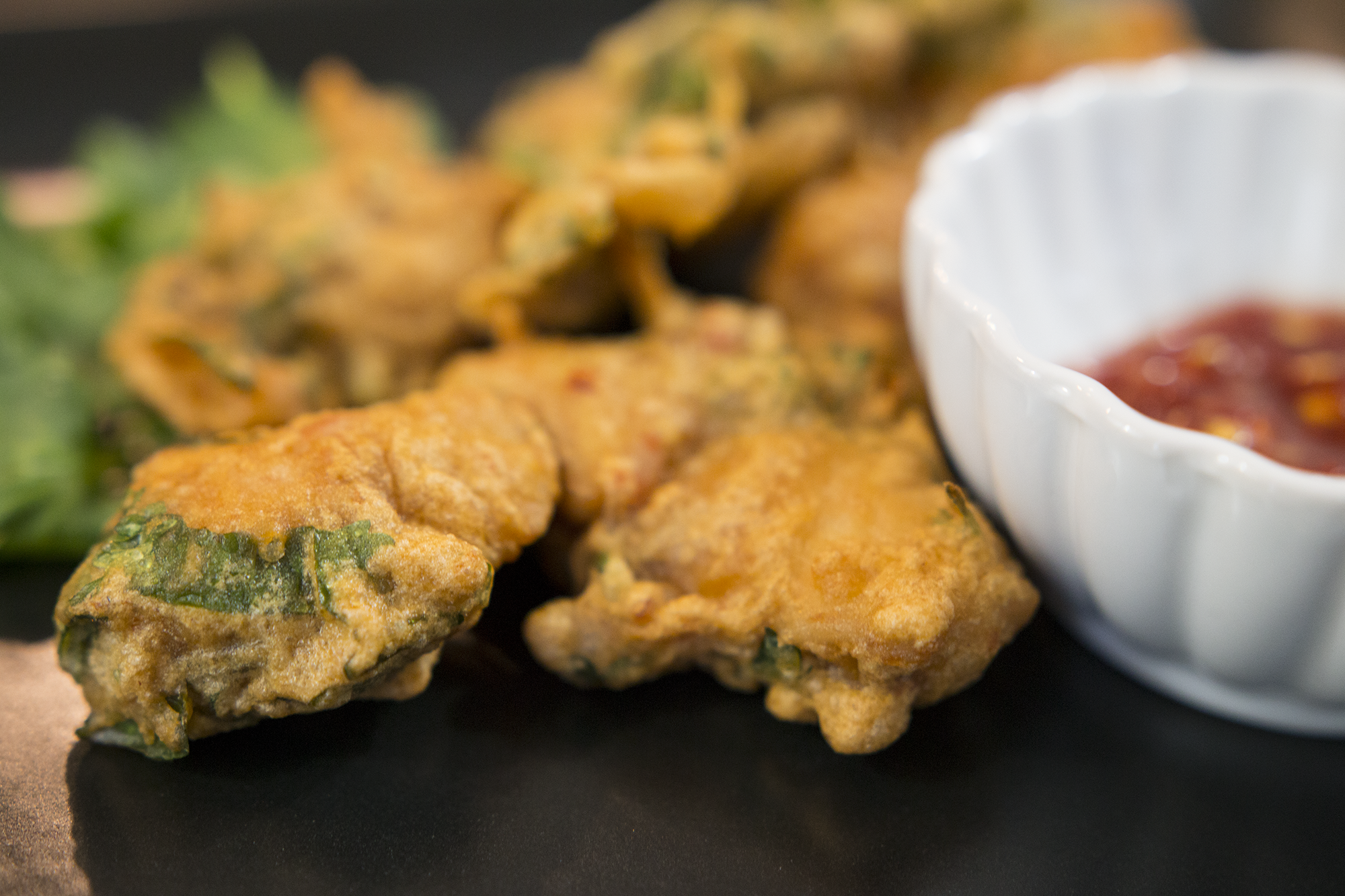 If you ask anyone that grew up in India what they like to do when they are caught at home on a rainy day, I can almost guarantee that they would say they'd like to be curled up with a cup of chai(tea) and garma garam(literal translation – hot) pakoras. Now they are likely referring to potato or onion slices that are dipped in a simple chick pea batter flavoured with whole and ground spices and herbs and deep fried. The pakoras are fritters are crispy and should be eaten immediately.
I'm making a popular twist on this recipe which has a blend of Indian Chinese ingredients called the Chicken Pakora. Pakora is an Indian term for a deep fried fritter but pairing it with Asian ingredients makes this recipe uniquely Indo Chinese. If you haven't heard about Indian Chinese cusinine before, I'm here to tell you that it is simply the best. India is home to generations of Chinese immigrants that brought their wonderful cuisine with them. Over time with the influences of their new adopted country these flavours got bolder and incorporated ingredients not typically seen in regular Chinese menus. The recipe for Chicken or Shrimp Pakoras likely evolved over time and is a wonderful blend of the two cultures. Although the population in India is predominantly vegetarian, there are plenty of people that love their meat, chicken and fish to enjoy these delights!
I use boneless Chicken boneless thigh in this recipe and coat it in a wonderful batter before deep frying it till crunchy. You can use Chicken breast if you prefer. Bear in mind that thigh meat, although more succulent, does take a bit longer to cook.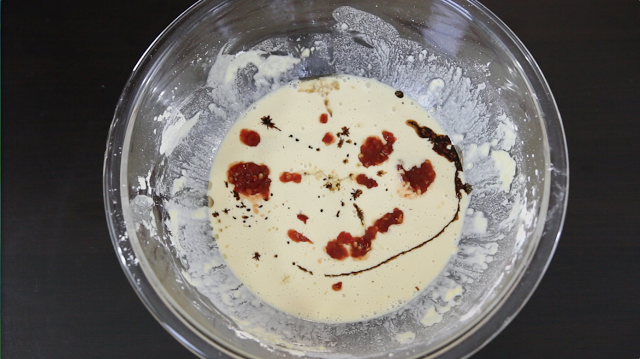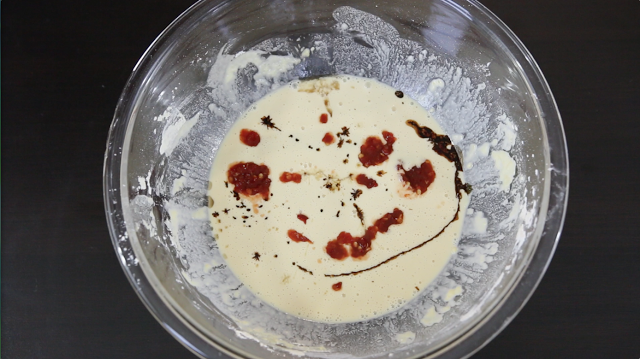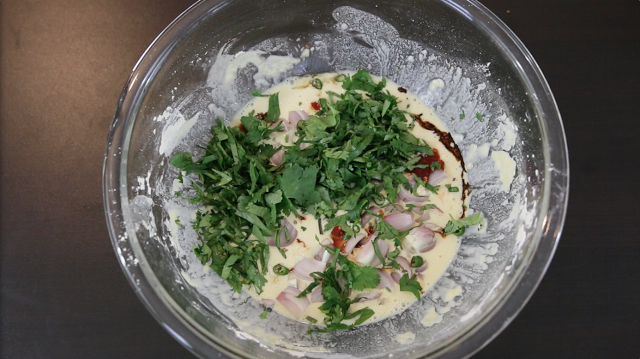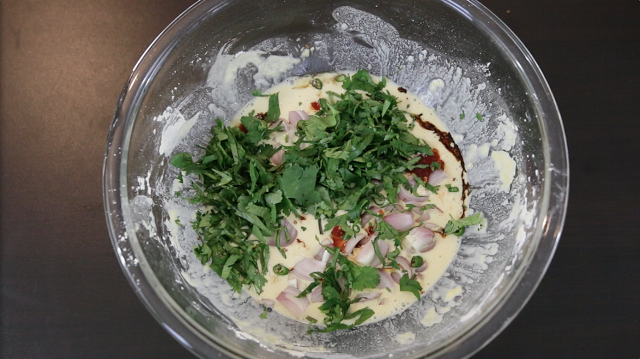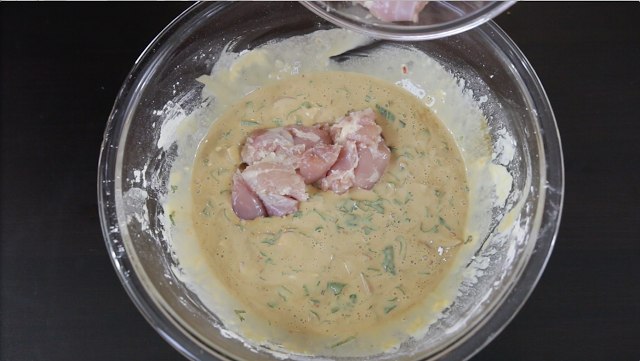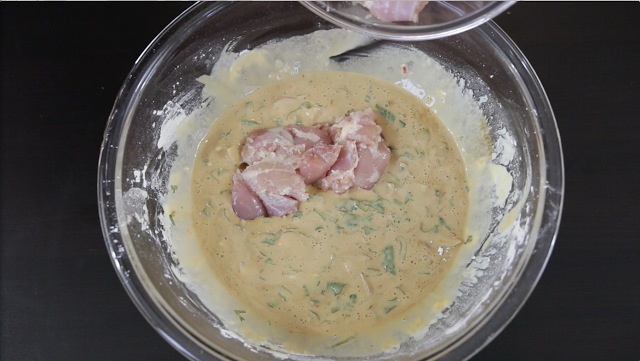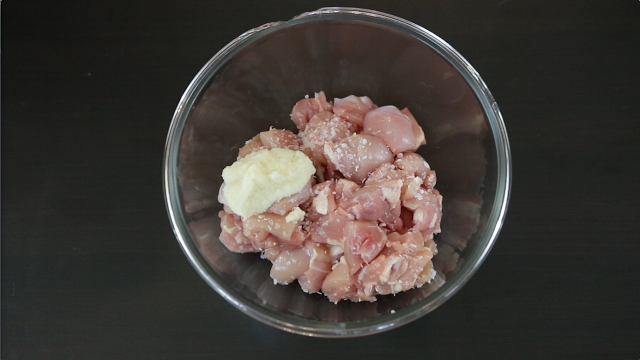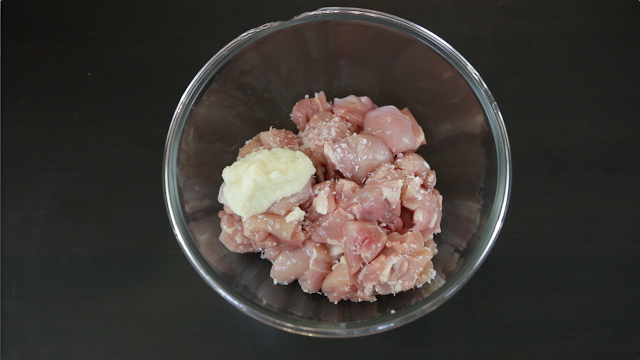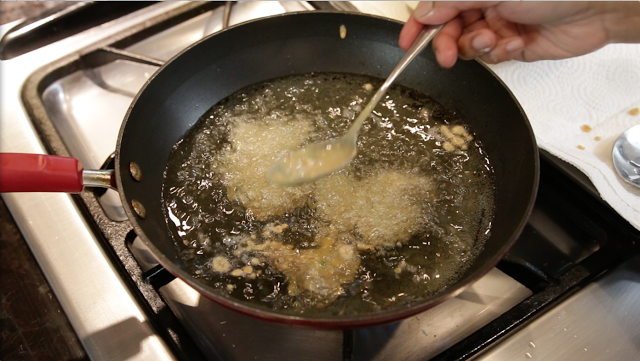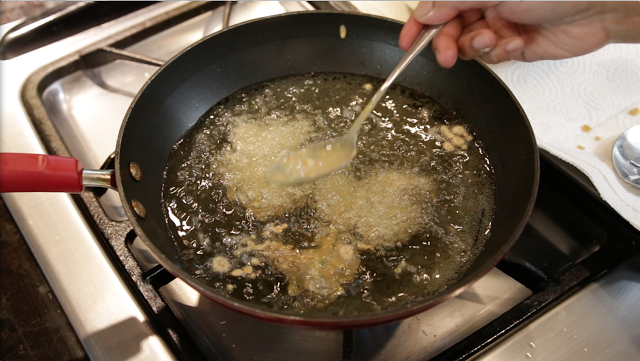 [youtube-subscriber channelname=kravingsblog]
Ingredients
1 cup of gram or chickpea flour (Chana aka atta)
1 cup of corn starch
Water
Salt
1 tbsp of fish sauce
1 tbsp of soya sauce
1 tbsp. of Chilli paste or Sambal Oelek
2 Shallots
2 sliced green Chillies
1/2 a cup of finely chopped Coriander
1 lb boneless Chicken thigh cut into small pieces
Instructions
Add the Gram flour and Cornstarch in a bowl and add water a little at a time, stirring to remove lumps till you get a pouring consistency
Add salt to taste
Add the fish and soya sauce and Chilli paste
Add the Chillies and the chopped Coriander and mix the batter
Add the Chicken and coat well and drop them into hot oil till golden brown
To ensure that the Chicken is well cooked, I like to further cook it in a hot oven for an additional 15 mins. This is just optional, you can easily just cook it longer in the hot oil.
https://kravingsfoodadventures.com/chicken-pakoras/