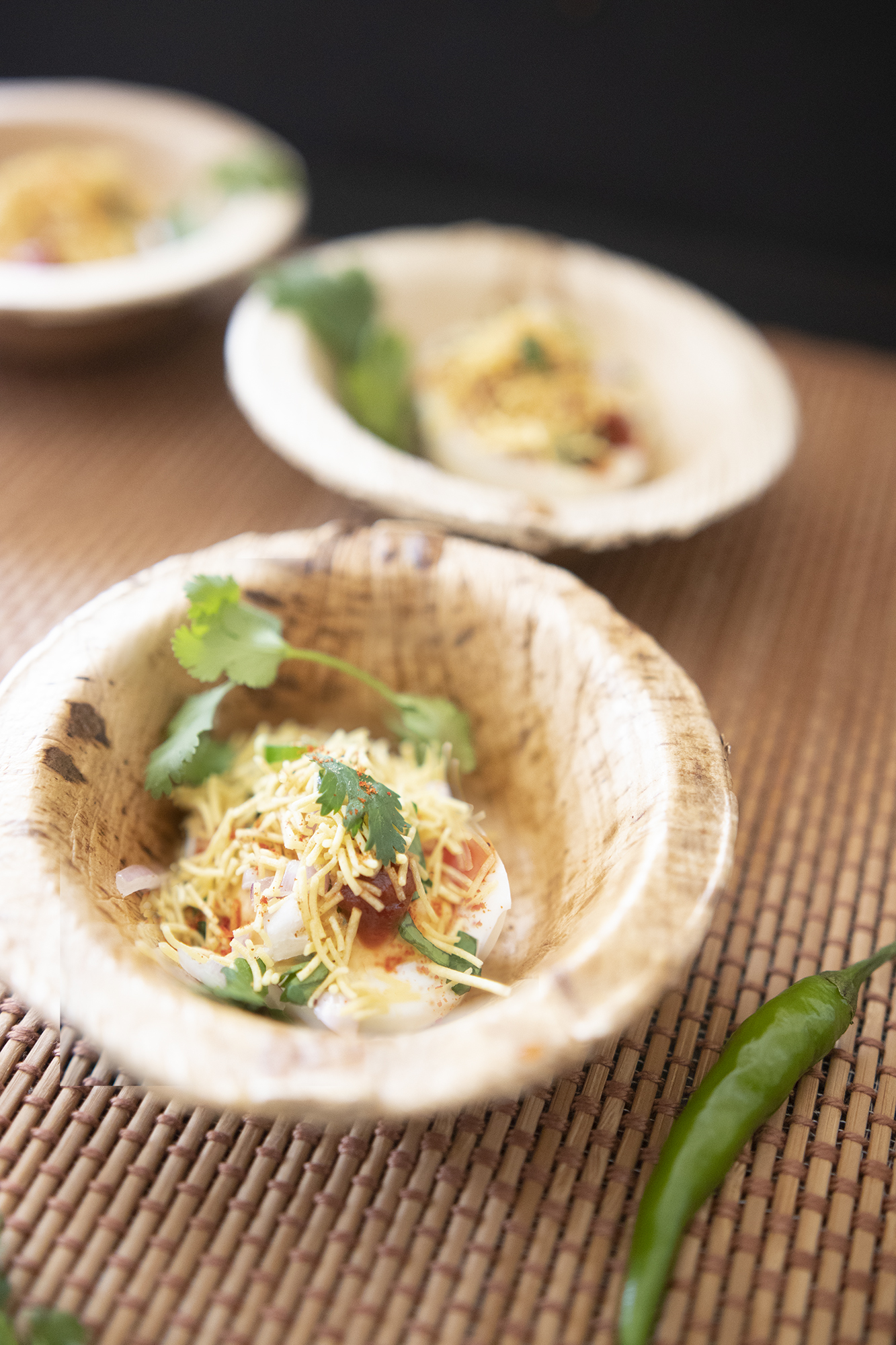 These are hard times! Most of the world is on lock down because of COVID-19 and grocery supplies are hard to get for many. Eggs are versatile, packed with protein and very filling. Here are some of my Egg recipes that may inspire you as you're trying to feed your families and stay safe!
Meal Prep – 3 Make Ahead Breakfasts
Mondays are always manic. I like to stay ahead of the game by prepping breakfasts the night before so you can grab, heat and go in the morning. These are life saver ideas right here!
Here are 3 ideas to get you going in the morning!
I decided to take my regular Deviled egg recipe and use calorie friendly ingredients like Sour cream and Turkey bacon to deliver top notch flavour that won't settle around your waist. Try these, they're yummy!
With my rough calculation, these are under 50 calories each and packed with protein.
EGG Burji or Scrambled EGG Indian Style
Egg Burji or simply Indian style scrambled eggs is not even something you think of as a recipe. Every household(excluding the Vegetarians of course) have their own way of making it – onions, chillies, spices, tomatoes & eggs and boom, there's your Burji.
Egg Curry – Anda Masala
As far as Egg curries go, there are probably more than a 1000 different ways to make it. From the north to the south there are various different regional recipes and then there are the distinct curries from our neighboring countries – Pakistan, Bangladesh & Sri Lanka. Egg curries can be made with whole boiled eggs, or egg halves like I've used in this recipe.
Deviled Eggs and Chaat are two different things, slap them together and you have a new amazing idea!
Shakshuka has it's roots in Africa & The Middle East. This very simple onion and tomato gravy is enhanced with spices and forms a bath to gently poach eggs. It's amazing how something so simple can taste so delicious and it's also very nutritious. Typically served at breakfast, this can be prepared for lunch or dinner as well.